I'm putting the finishing touches on the Weekend Update a little early this week. I just found out that I've been given the unexpected opportunity to attend D23's "Destination D" on Friday, which is my usual day to edit the Weekend Update. Special thanks to Dustysage for making this possible.
We're continuing our visit to Universal Studios Singapore with
TDLFAN
. This park has pleasant surprises lurking around every corner.
SummerInFL
takes us to another charming Florida city. This time we're visiting the Greek-influenced Tarpon Springs.
sir clinksalot
finalizes his birthday trip to the Bay Area with a football game. Then we finish up with more charming vintage Disneyland post cards from
Ken Eslick
.
The MiceChat crew plans to post live from the Destination D event on Friday and Saturday. Check out this thread to see their reports
[HERE]
.
Have a great weekend.
TDLFAN returns with Part 3 of this amazing report from amazing UNIVERSAL STUDIOS SINGAPORE
So where were we the last time.. Oh yes! We are getting ready to leave Madagascar and enter a fantasyland of ogres and princesses in disguise.. but before we get there.. a toilet stop at Magagascar... Cute and lushly decorated restrooms..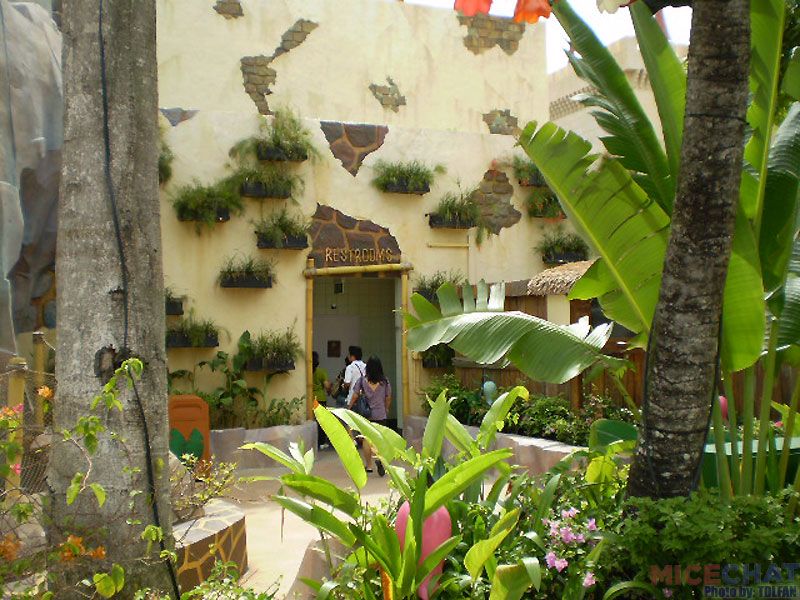 Hmmm.. the men's urinals at Universal Singapore do not offer much privacy...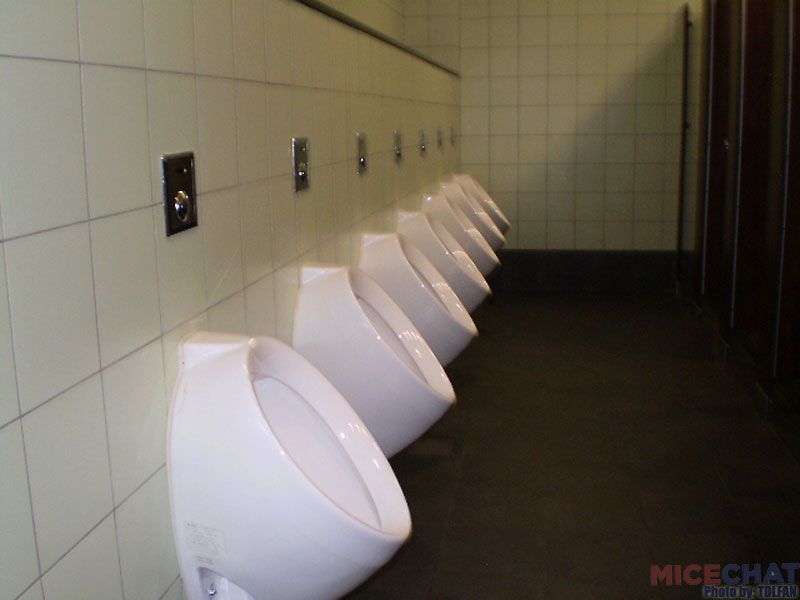 Ok.. after a pit stop, we come upon this warning sign...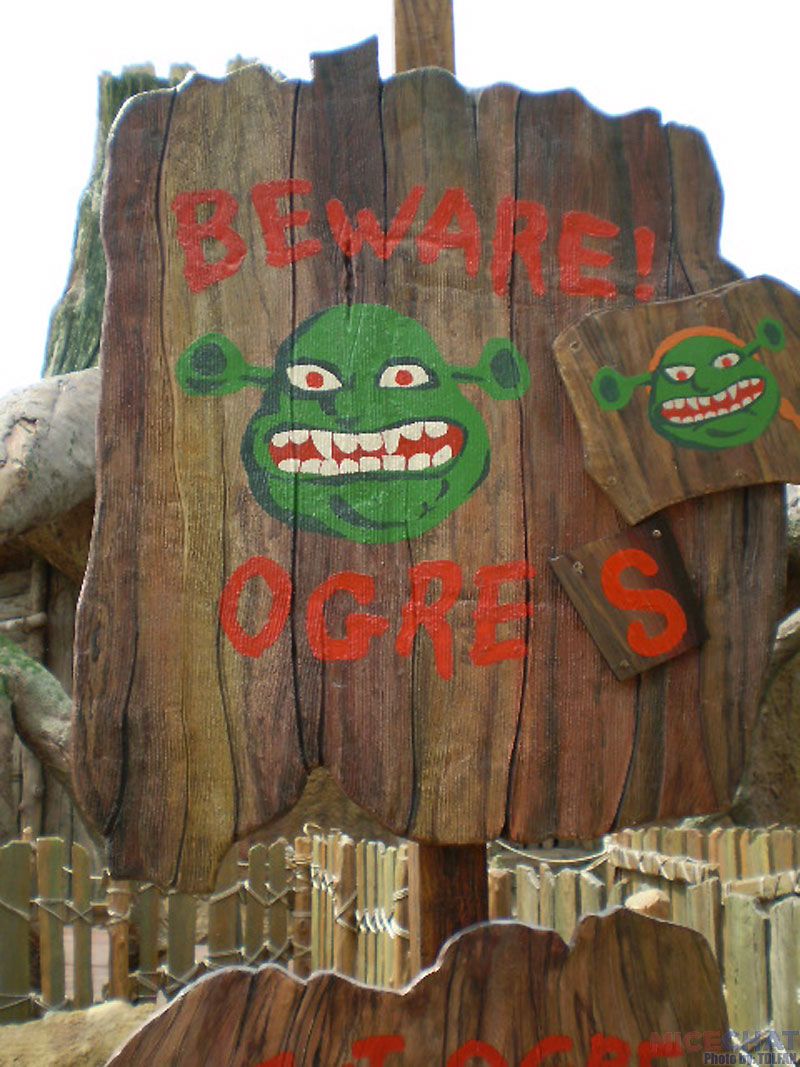 Just behind the sign above.. we see this odd household.. (in reality a meet and greet photo op area).
And finally we arrive at Universal Singapore's FAR FAR AWAY.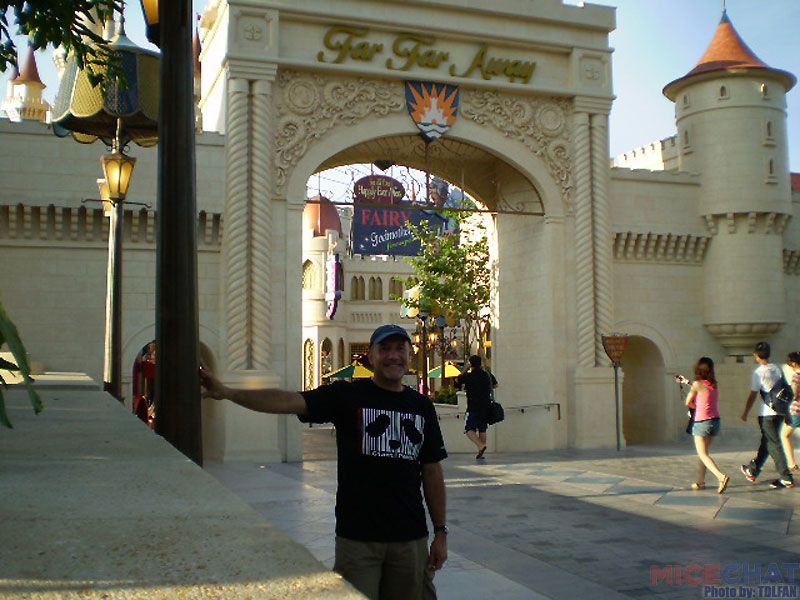 Far Far Away is an entire land devoted to the popular Shrek movies. The land offers 4 attractions, one gift shop and three restaurants...
The attention to theming here is fabulous.. from Disney-like castles, to cobblestone streets... and other visual treats...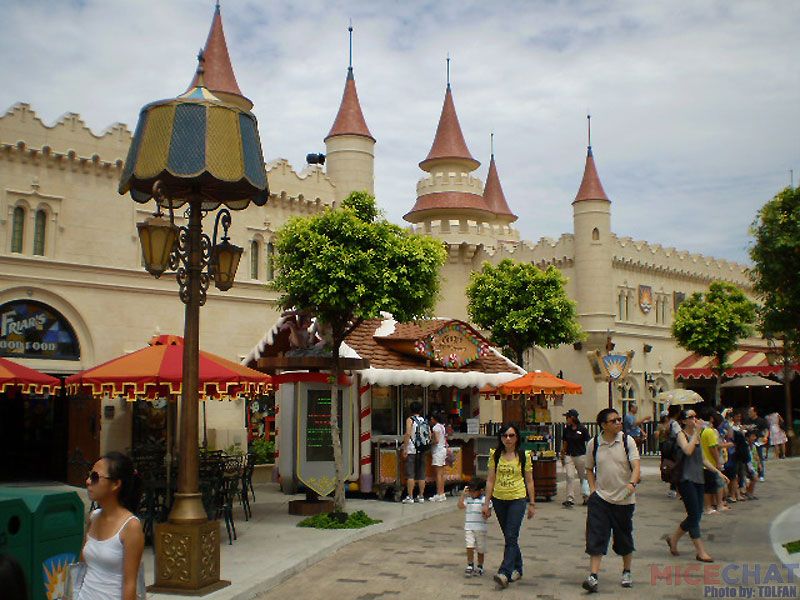 Note the Team Member's costume below.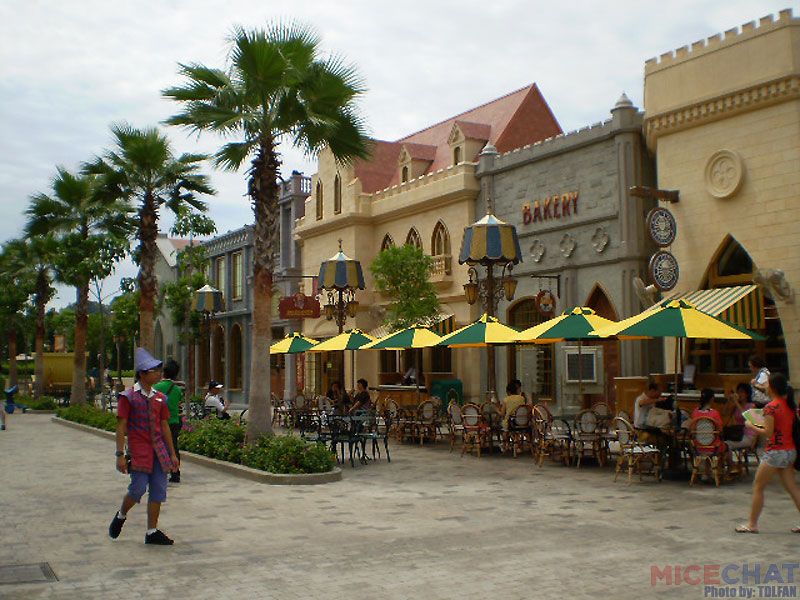 Sight gags abound, with high attention to quality theming.
Shrek characters welcome guests...
It's like walking down a medieval main street...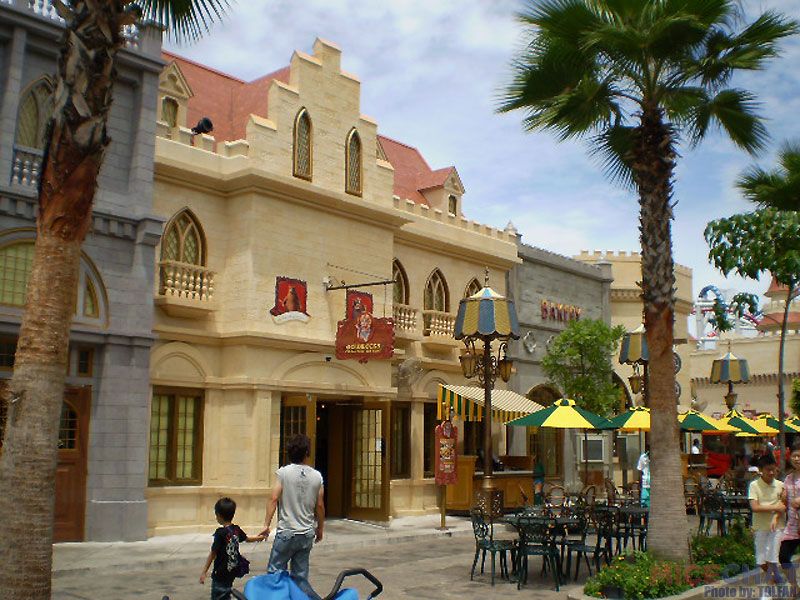 A nod to NYC...
If Hollywood has a sign... why not Far Far Away?
Vending carts get a high treatment with theming.
The main show is located here...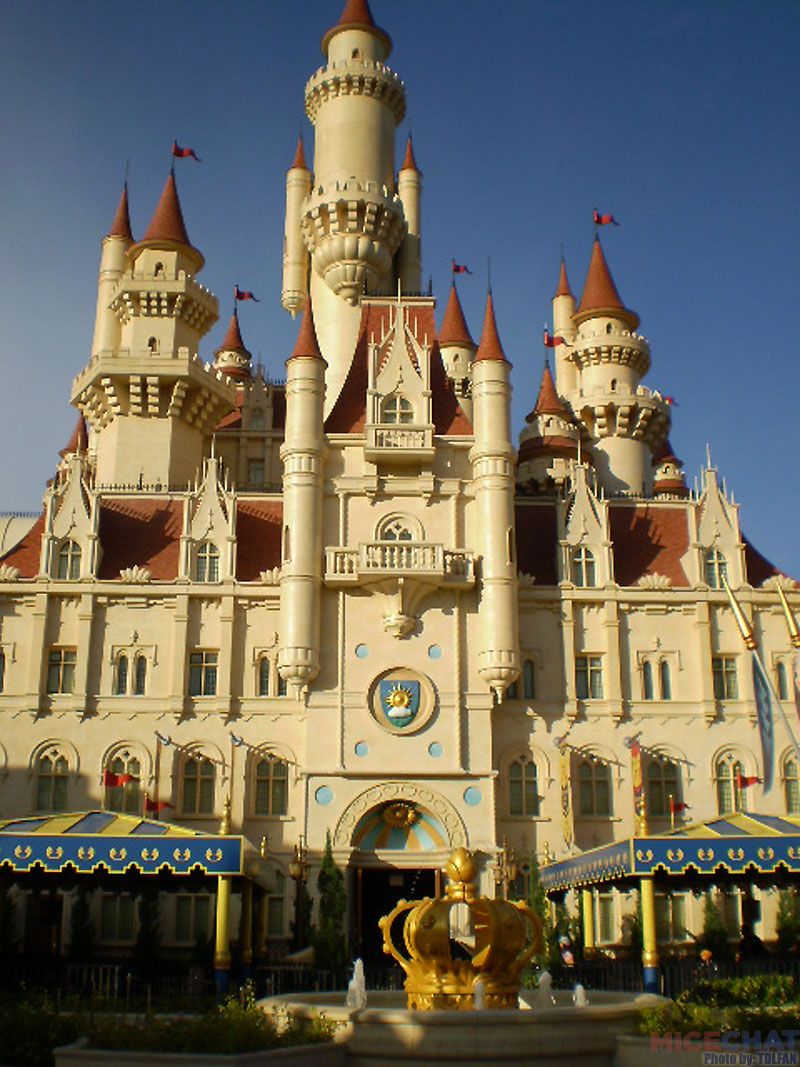 Note the lovely fountain out front of the castle...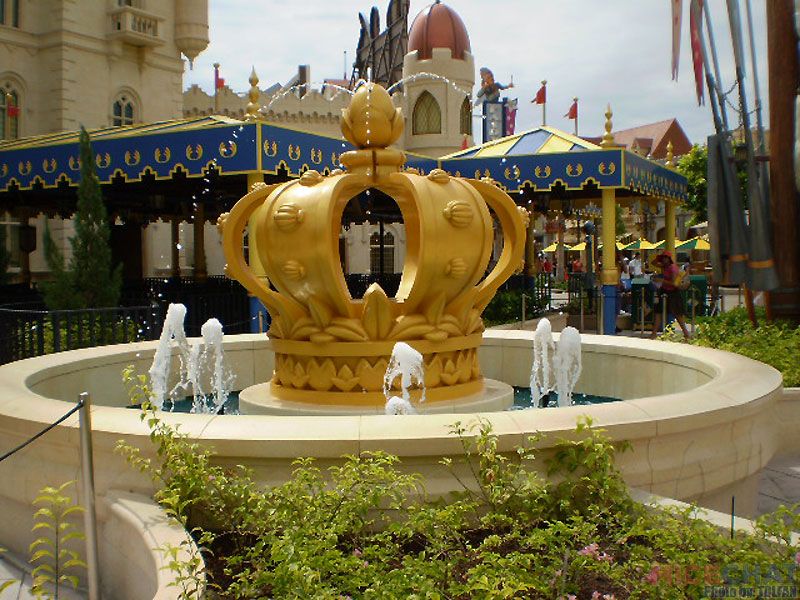 Another view...
We are about to go inside the castle to experience "Shrek 4D Adventure". Make no mistake.. this is the same Shrek 4D movie available at Universal Hollywood, FL, and Japan.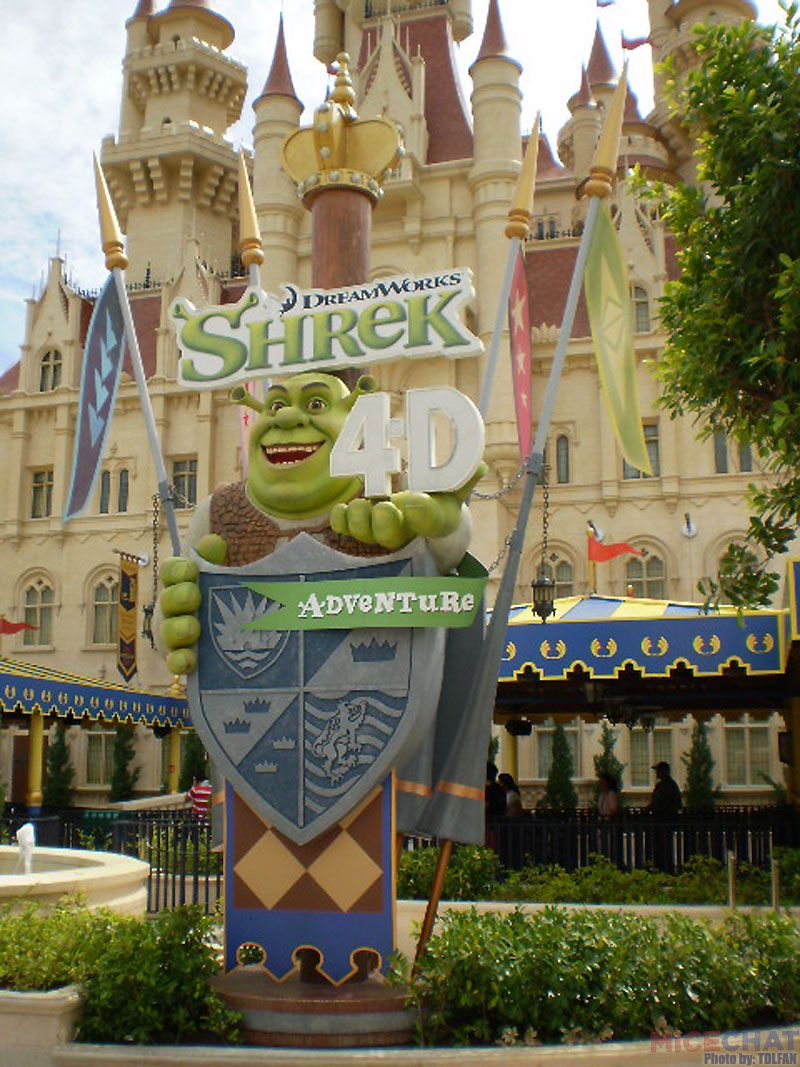 The queue inside the castle....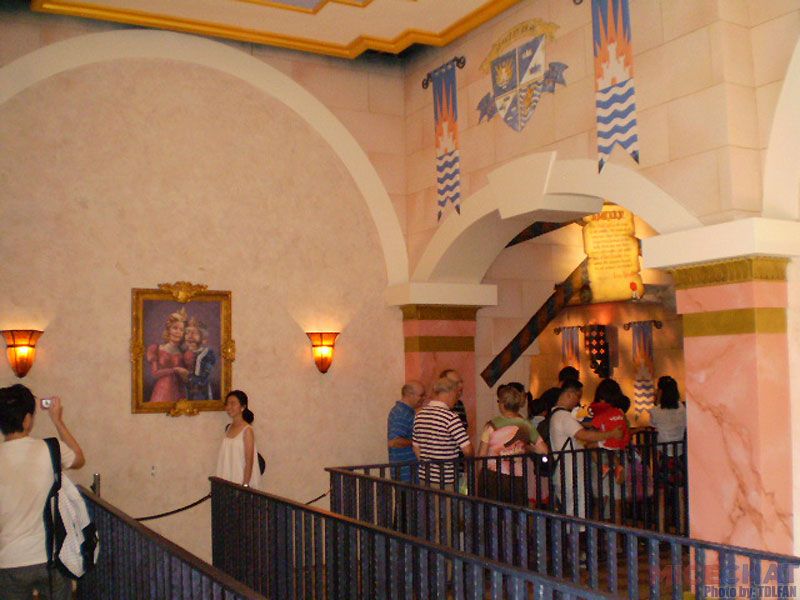 Beware!!!!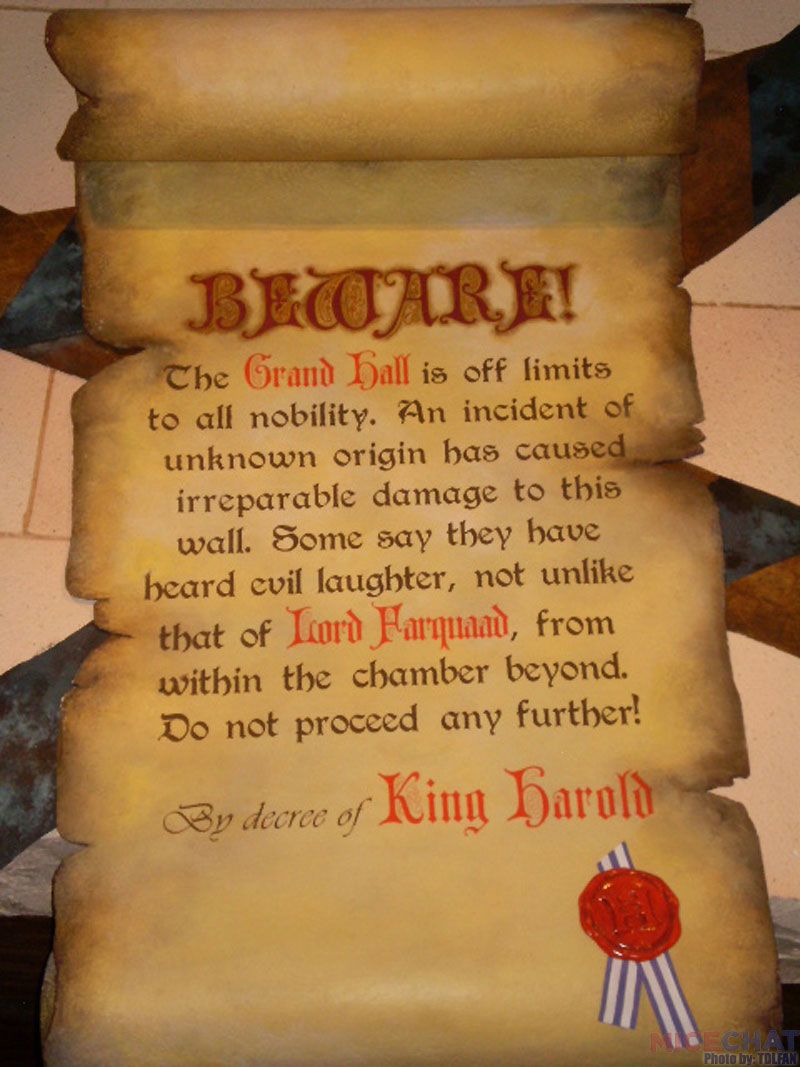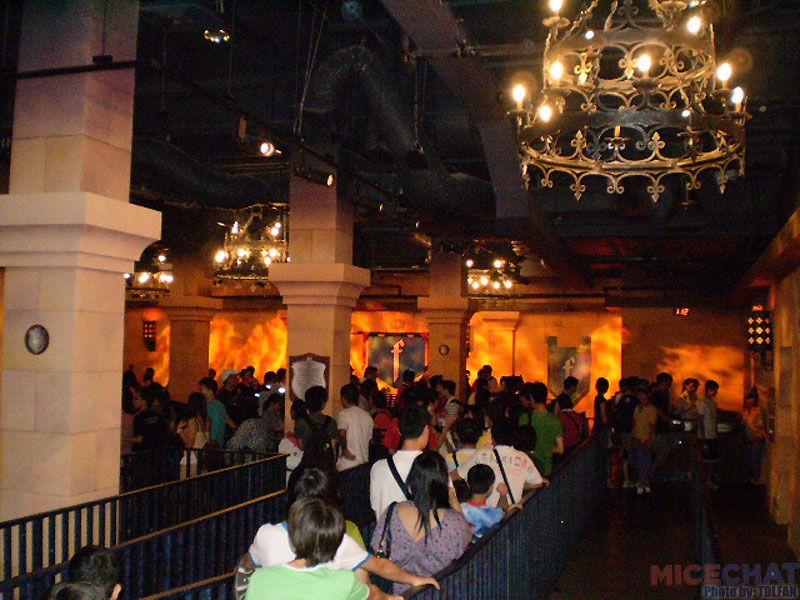 The pre-show.. exactly the same as the other 3 versions of the show..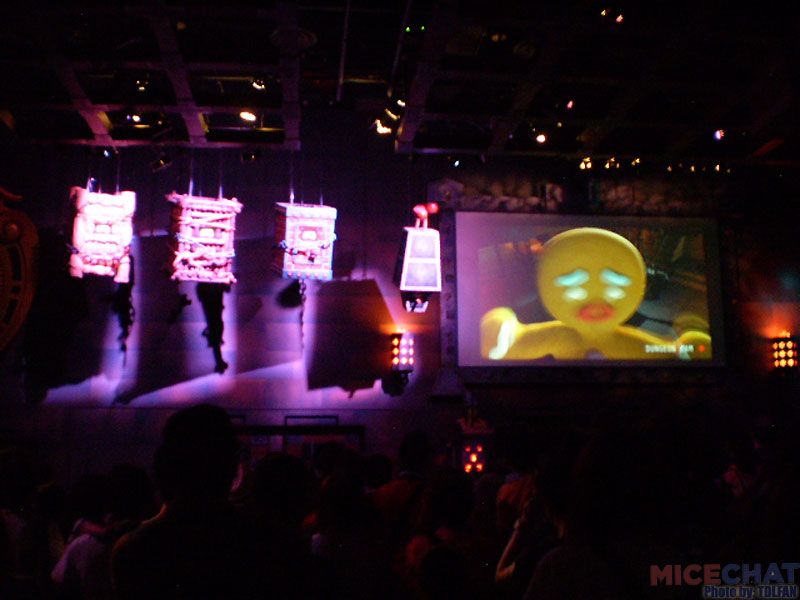 The main theater...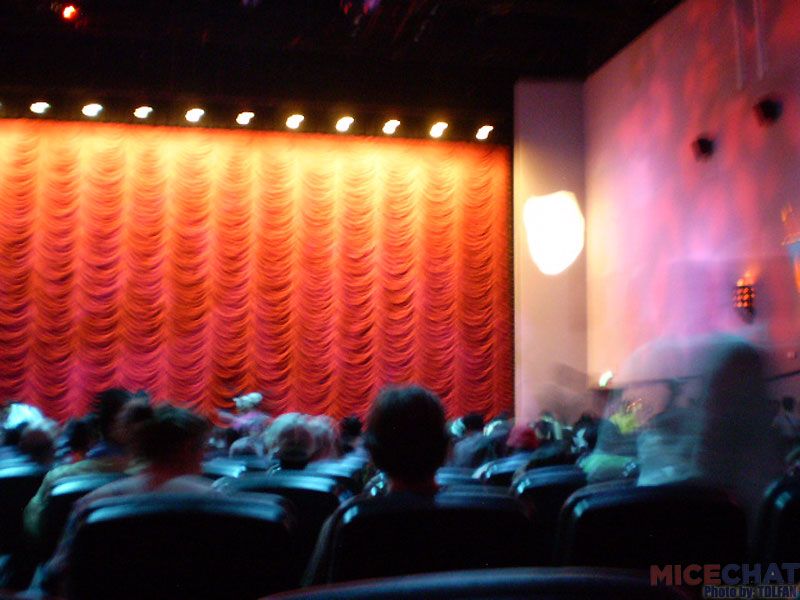 After the movie... this is the exit lobby, which leads right into the gift shop...
This poster caught TDLFAN's attention... It's gay gay gay gay.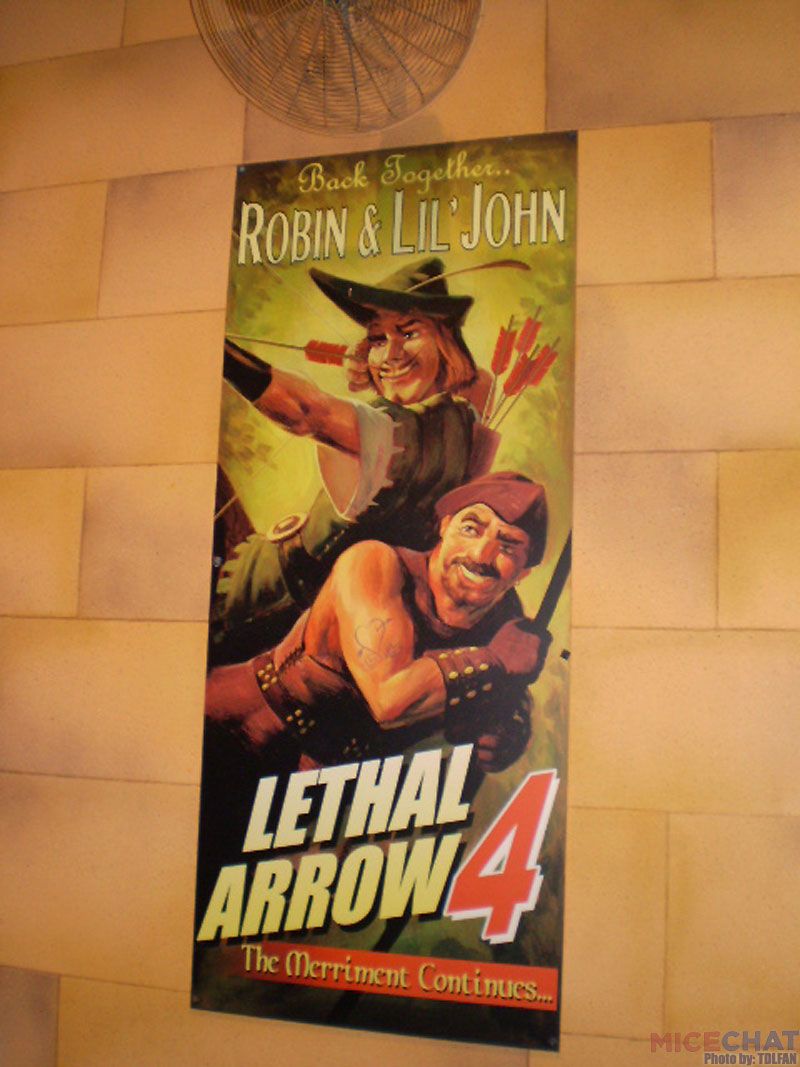 Anyways.. the show leads into Fairy Godmother's Potion Shop.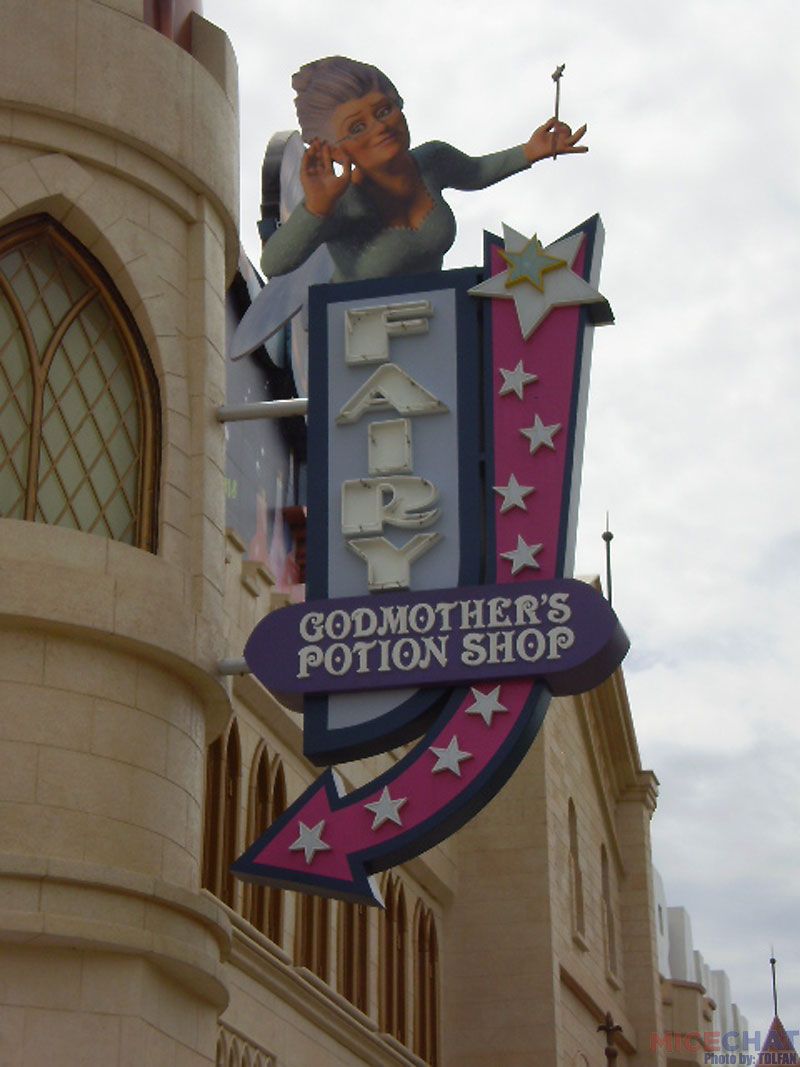 The shop is nicely themed.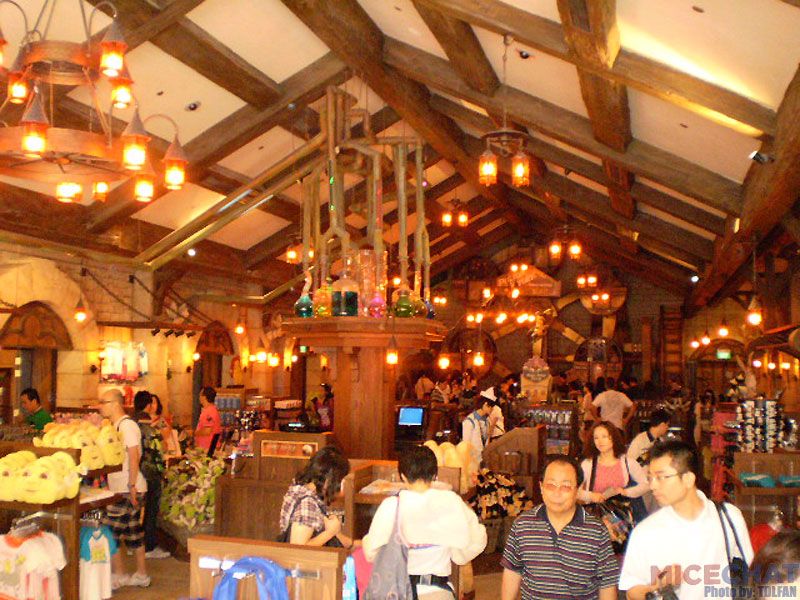 There are magic potion (props) everywhere..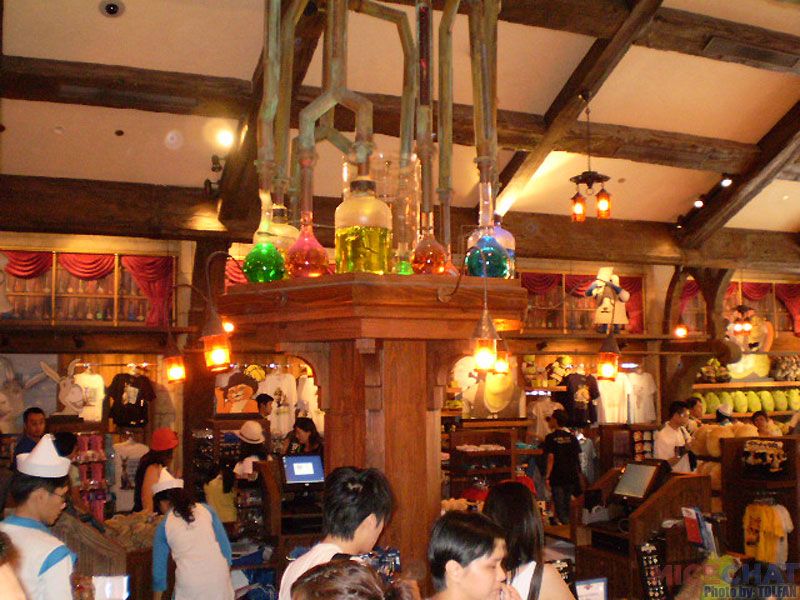 They have a beverage bar in the shop as well..
One of Far Far Away's rides is also located *inside* the shop.. The "Magic Potion Spin" ferris wheel.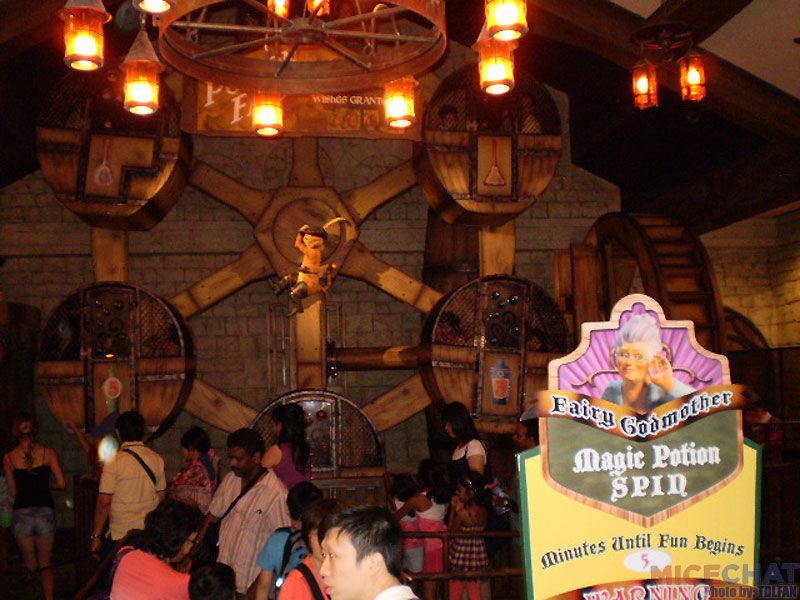 Warning signs..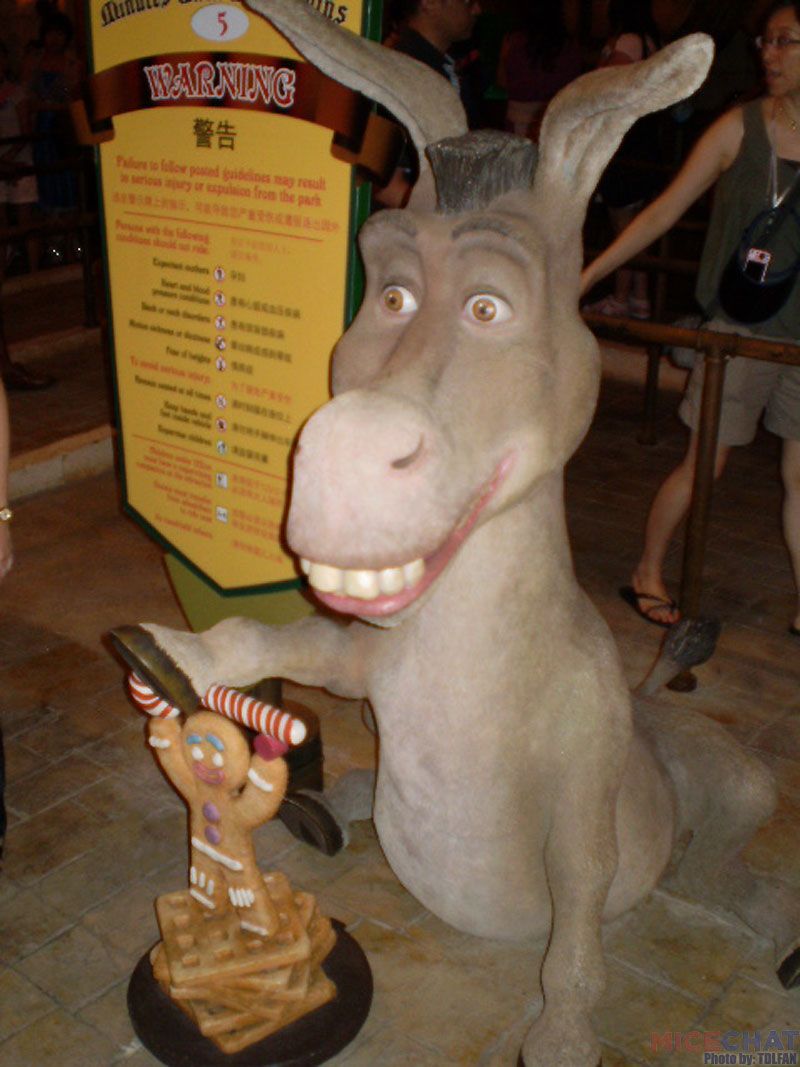 The ride...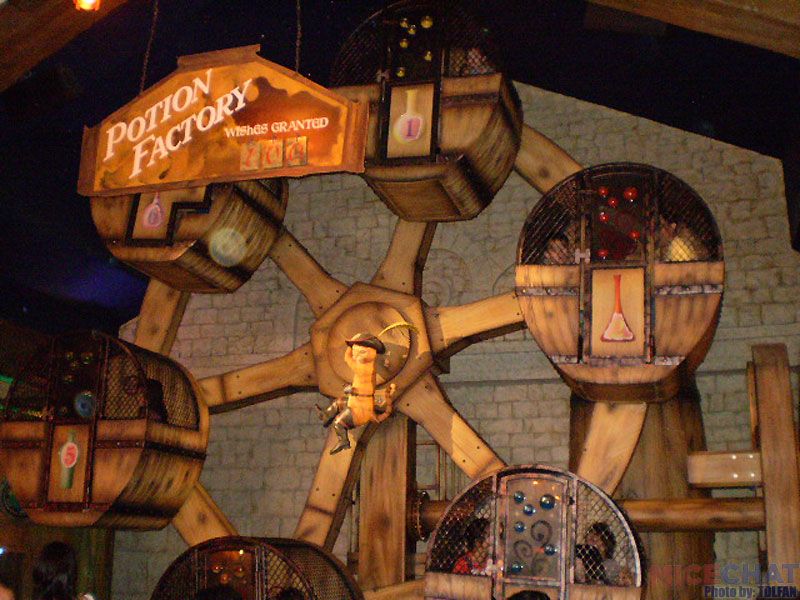 Shrek oversees the ride's operation. Note the fairy Godmothers decors on the wall.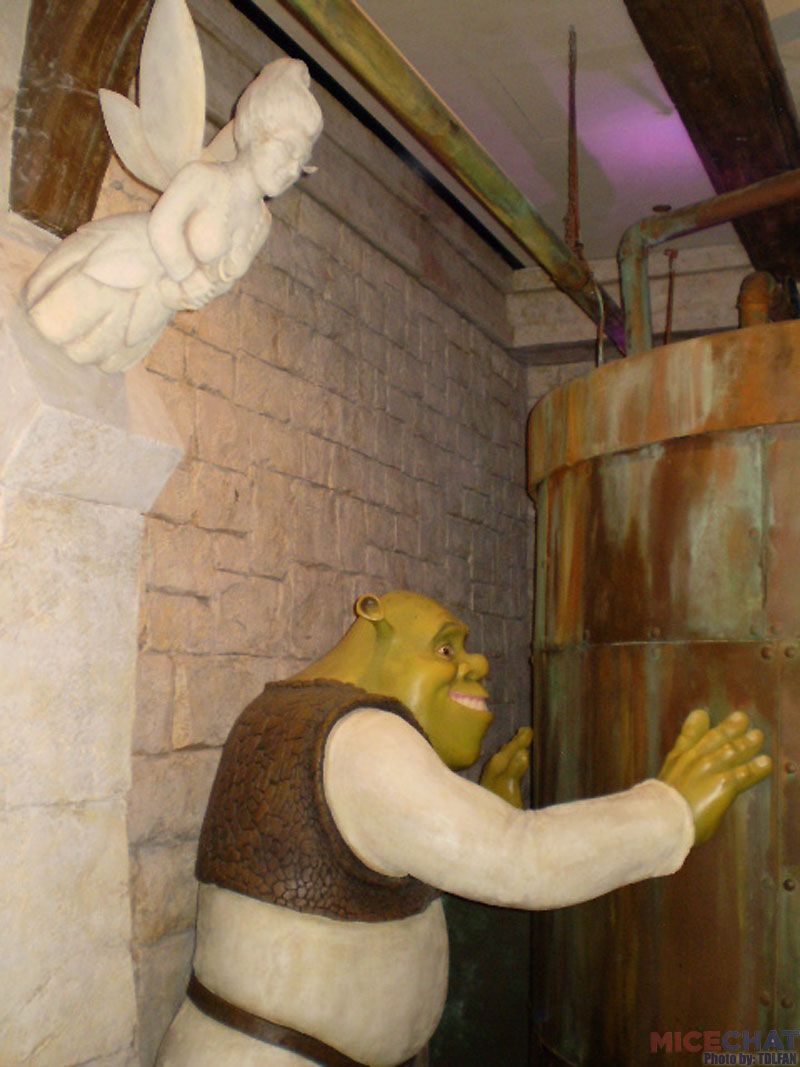 Ok.. grab your shopping bag and let's shop.
Nice park logo tee.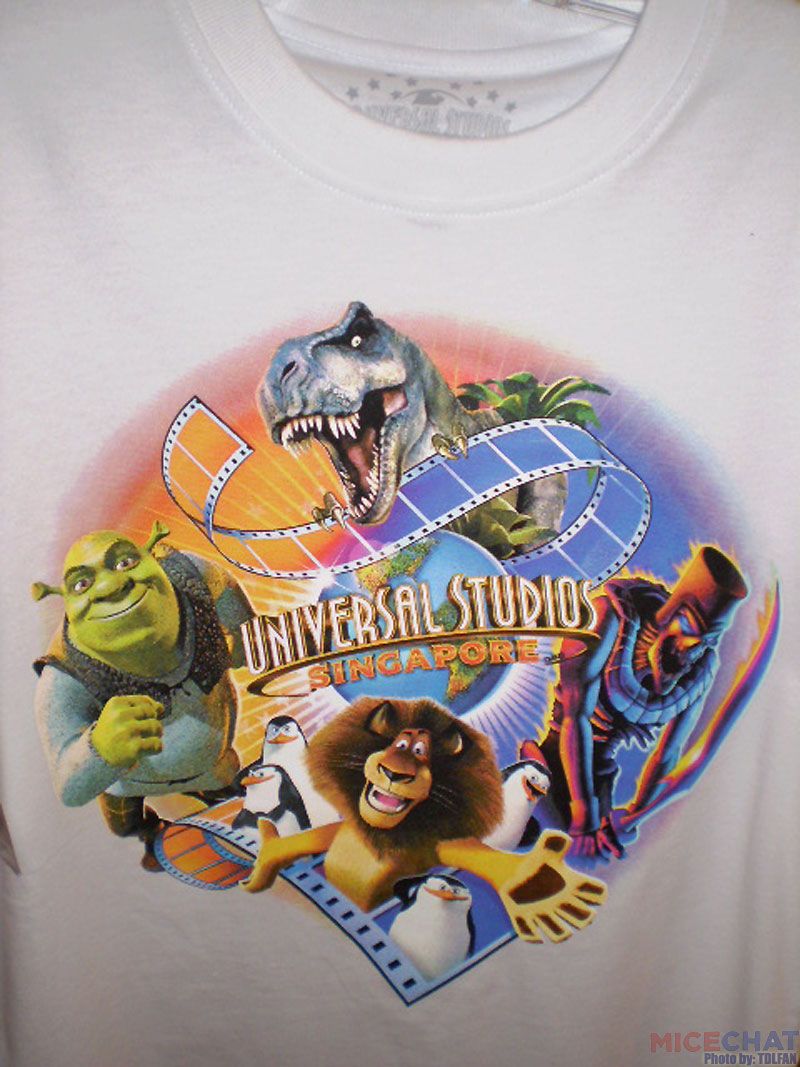 Outside Fairy Godmother's Potion shop.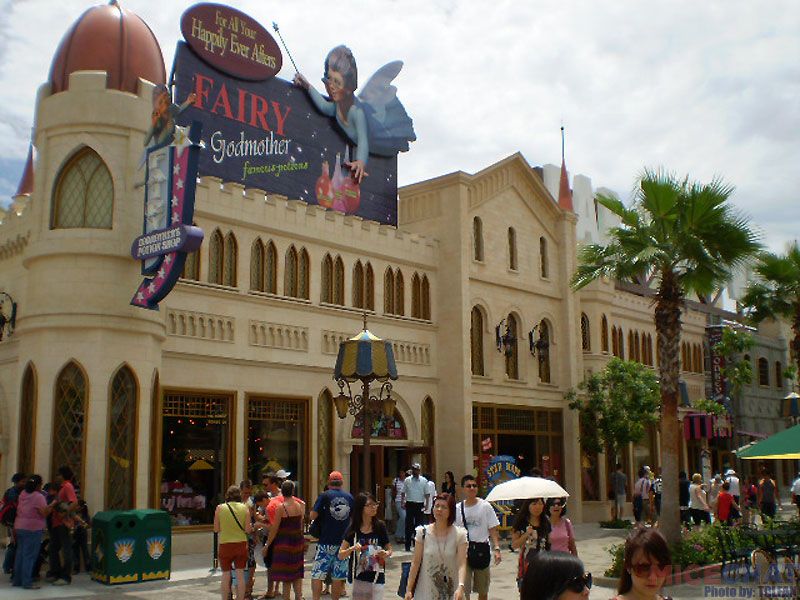 Far Far Away has some lovely photo ready spots..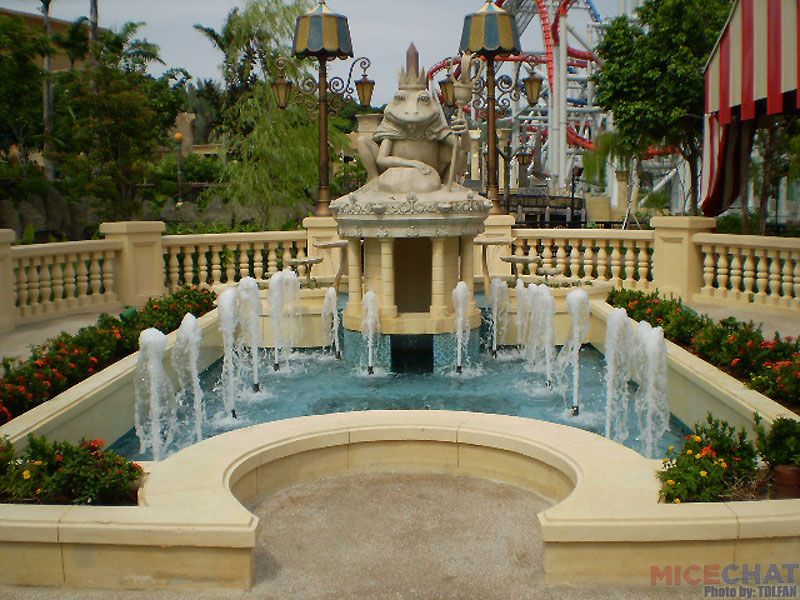 Like the rest of Universal Singapore's electronic directional signs... the ones in Far Far Away are just as ornated. Gotta love those baby pegasus...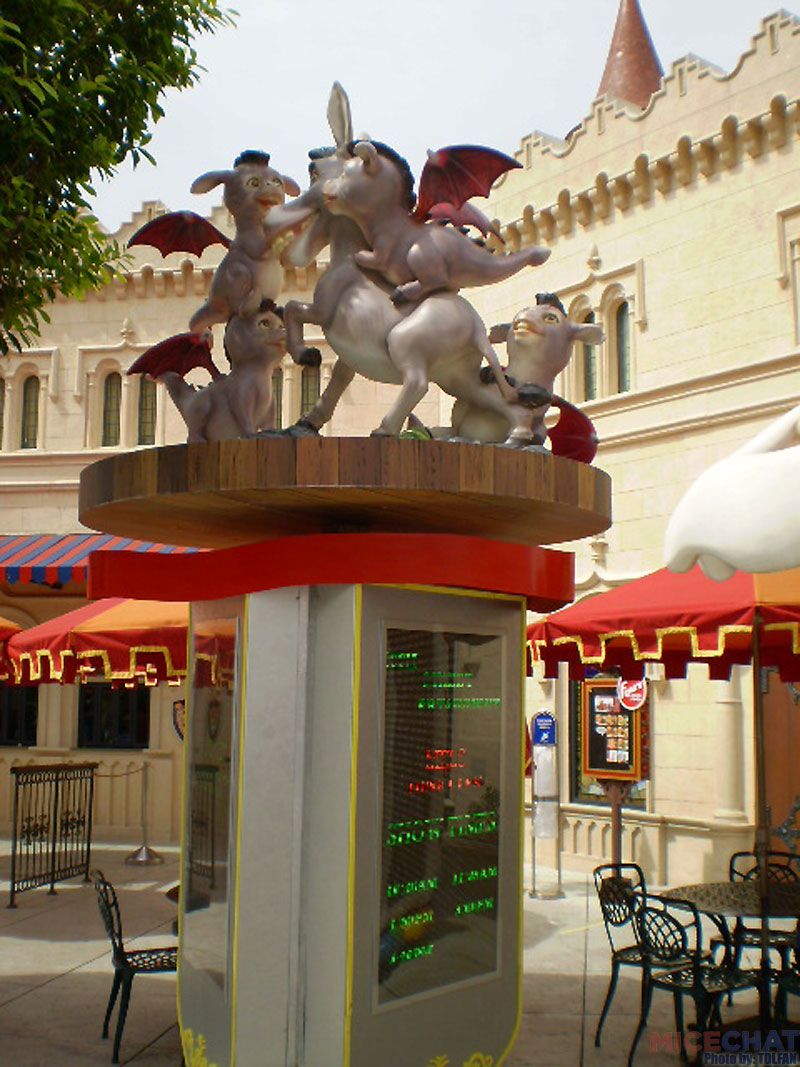 Our tour of Far Far Away will continue soon... and we'll check that small coaster and other venues in this land. Please come back and join in the continuation of this tour of Universal Studios Singapore!!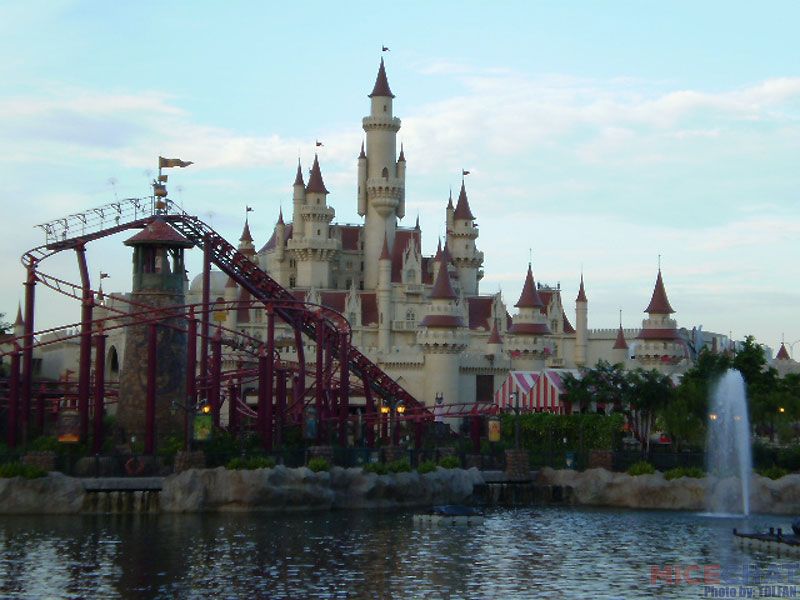 SummerInFL explores another Florida classic tourist destination
Northwest of Tampa and on the coast is a wonderful Greek community called "Tarpon Springs", it was there my family sat down to enjoy the atmosphere and good food that this unique area has to offer.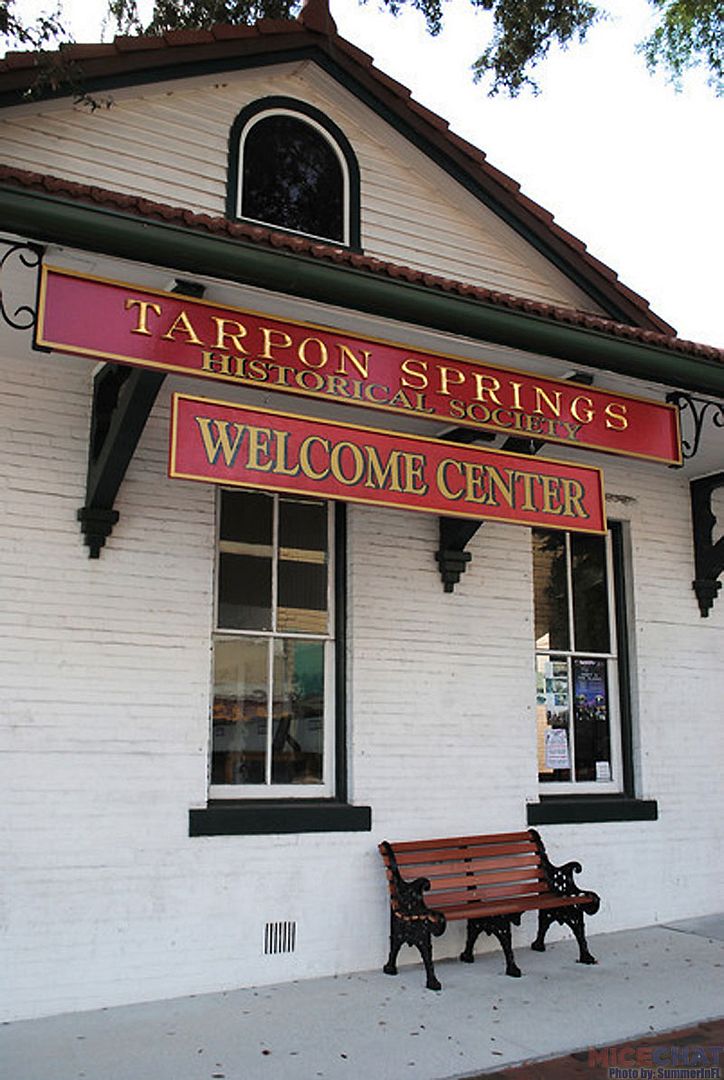 The region, with a series of bayous feeding into the Gulf of Mexico, first attracted attention as a place for winter homes about 1876. Some of the newly arrived visitors spotted tarpons jumping out of the waters and so named the location Tarpon Springs. The first Greek immigrants arrived to this city during the 1880s, when they were hired to work as divers in the growing sponge harvesting industry. In 1905, John Cocoris introduced the technique of sponge diving to Tarpon Springs. Cocoris recruited Greek sponge divers from the Dodecanese Islands of Greece, in particular Kalymnos, Symi and Halki leading, by the 1930s, to a very productive sponge industry in Tarpon Springs, generating millions of dollars a year. The 1953 film Beneath the 12-Mile Reef, depicting sponge diving, takes place and was filmed in Tarpon Springs.

Tarpon Springs experienced the real estate boom and increase in tourism that characterized Florida during the 1920s. Many new subdivisions were laid out, tripling the area of the original town, and a number of impressive buildings were constructed, including the Sunset Hills Country Club, Arcade Hotel, Villa Plumosa, a new high school, an amusement pier, a water plant, and the city's first hospital. A local real estate exchange was created to help stimulate development.

Unfortunately Tarpon Springs also experienced the collapse of the Florida land boom in 1926. Coupled with that was a devastating hurricane that hit south Florida in September and intensified the state's economic woes. By the end of the decade, Tarpon felt the Depressions full effects . The sponge industry prospered, but in 1938 a blight infested the sponge beds and many of the sponges died.

Tourism has replaced sponging as Tarpon Springs major economic activity. Thousands of visitors come to the city each year to enjoy the outdoors, playing golf or fishing, visiting the Sponge Docks, experiencing Greek culture, shopping for art and antiques, and touring charming Victorian neighborhoods.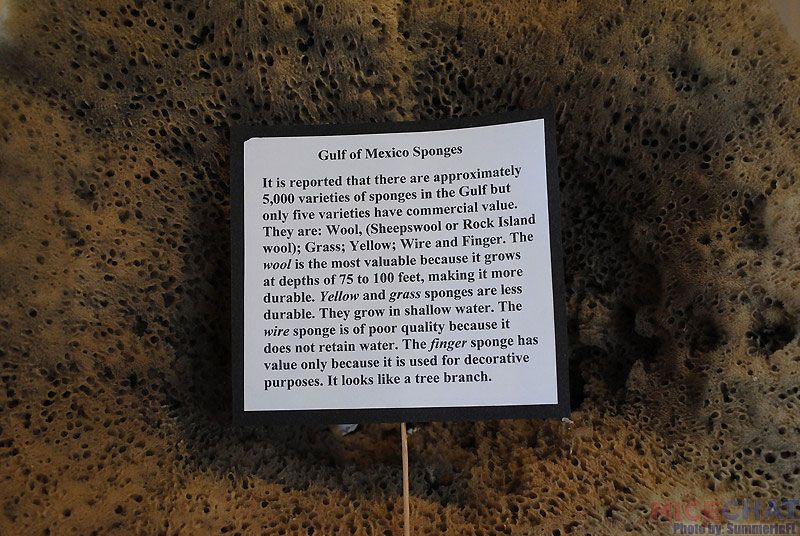 The downtown strip is filled with many antique shops with something for everyone. Touring the old stores and buildings are a treat in itself if you enjoy historical architecture.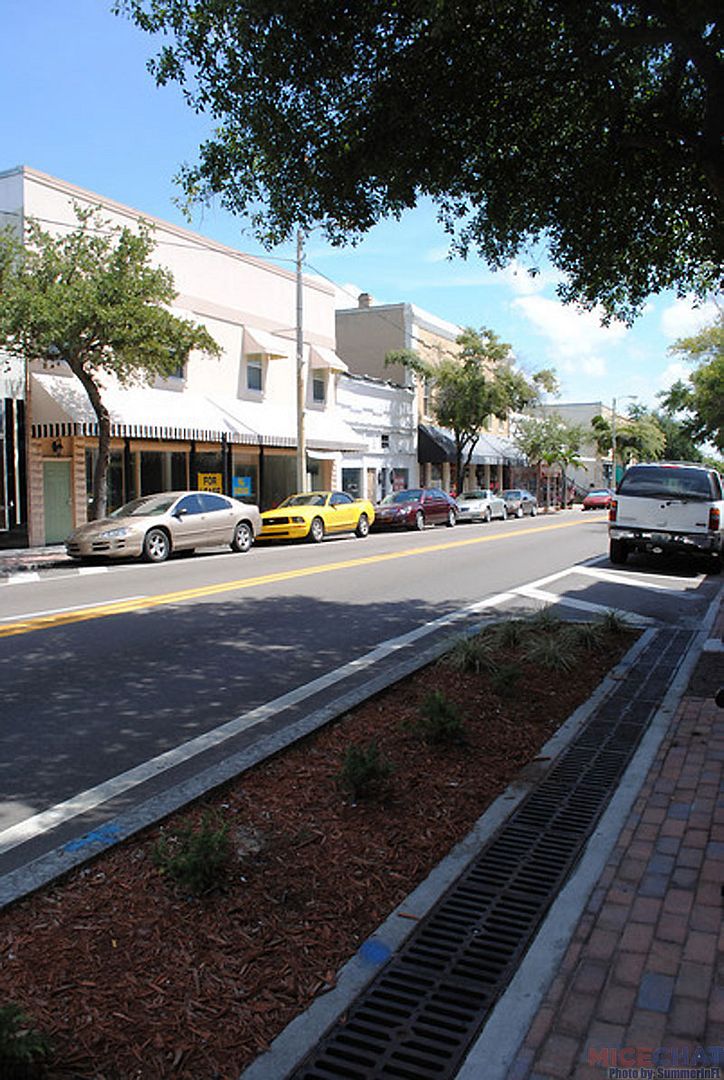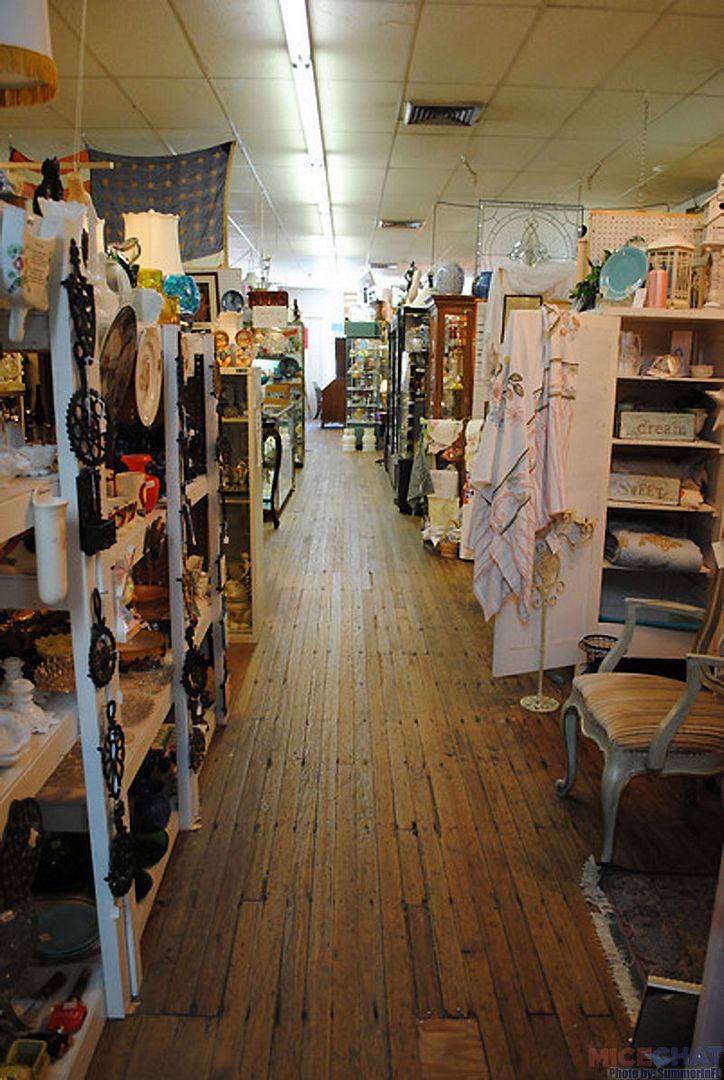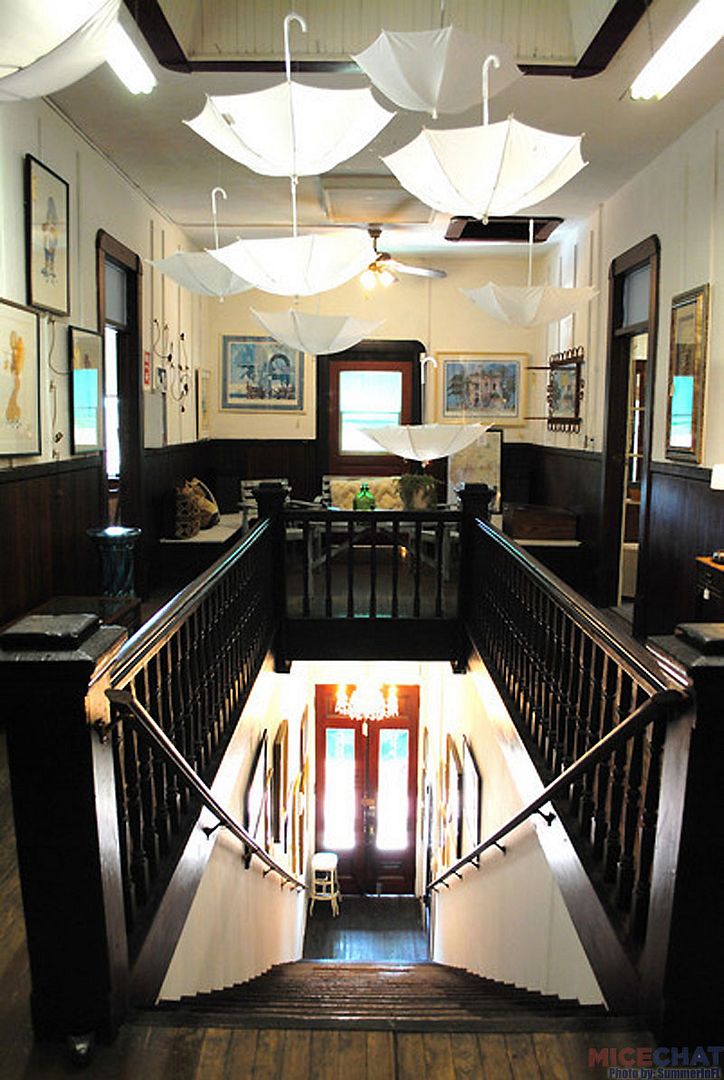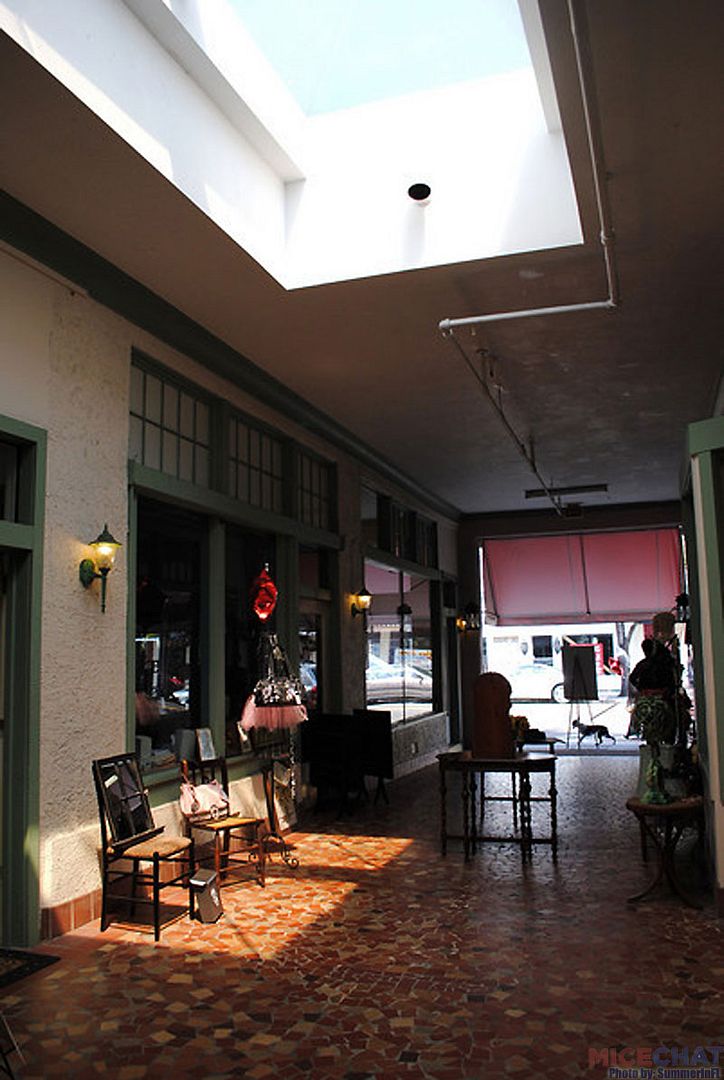 From there we headed over to the Sponge Docks, which is more reflective of the tourism that has helped this town flourish in its economy.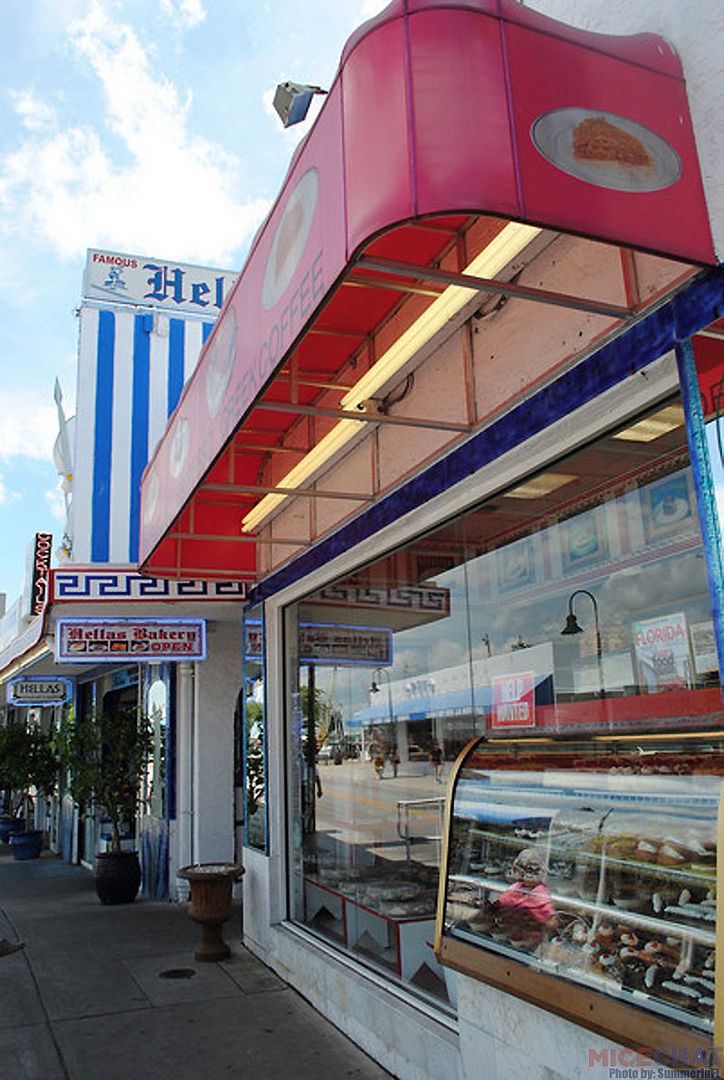 They had this wonderful bakery that reminded me of the Main Street Bakery at the Magic Kingdom but with a Grecian influence.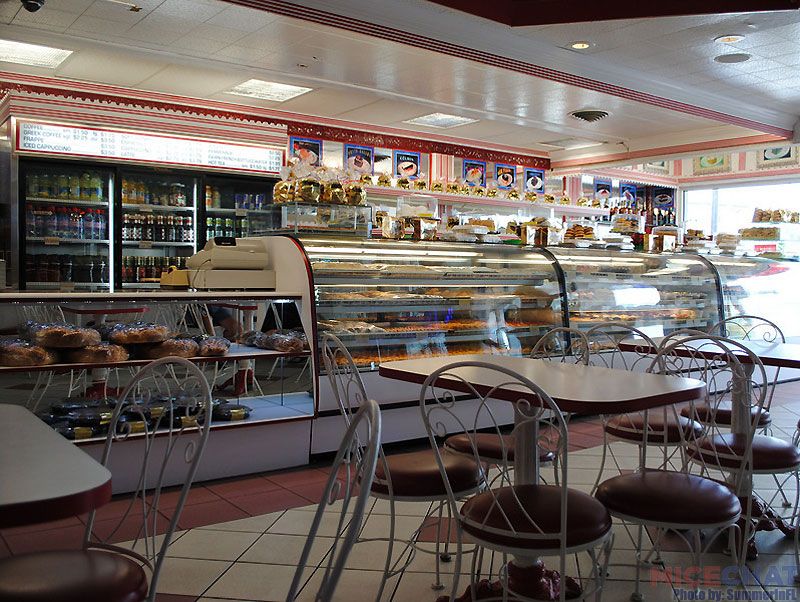 And eclectic stores to suit anyone's taste. This one was called "Getaguru" and sold handmade soap!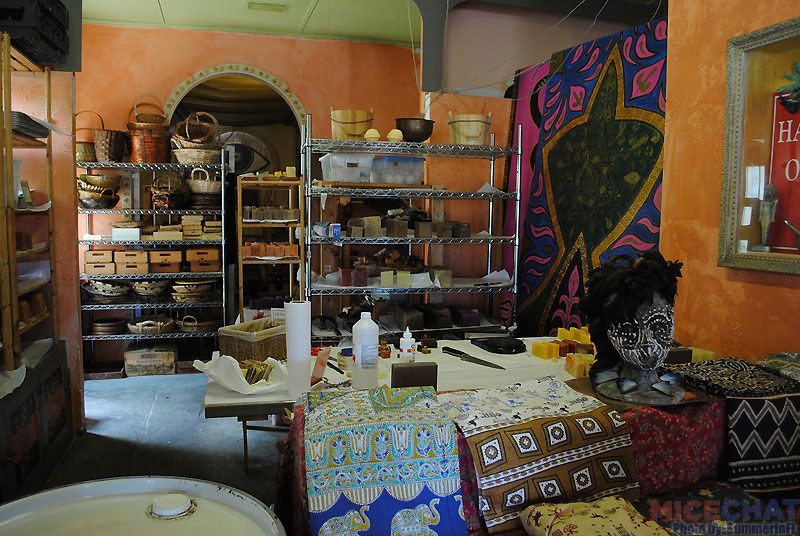 Cuban cigar anyone?
Coffee was also featured prominently...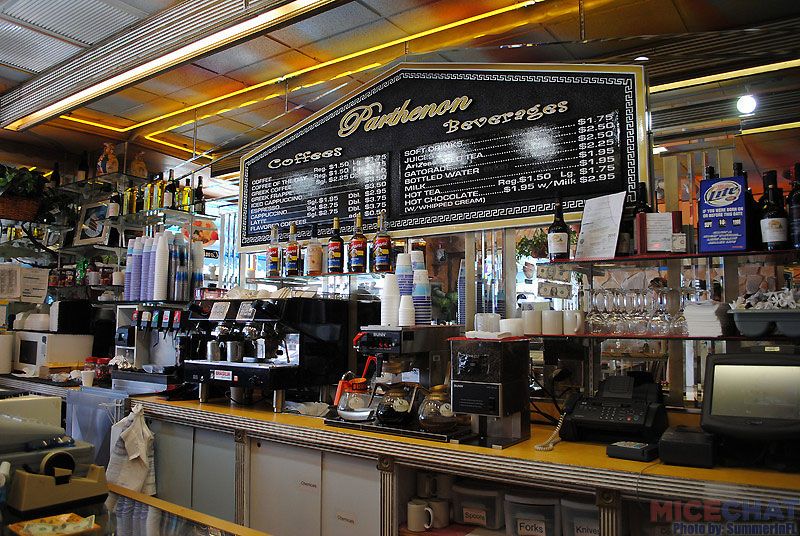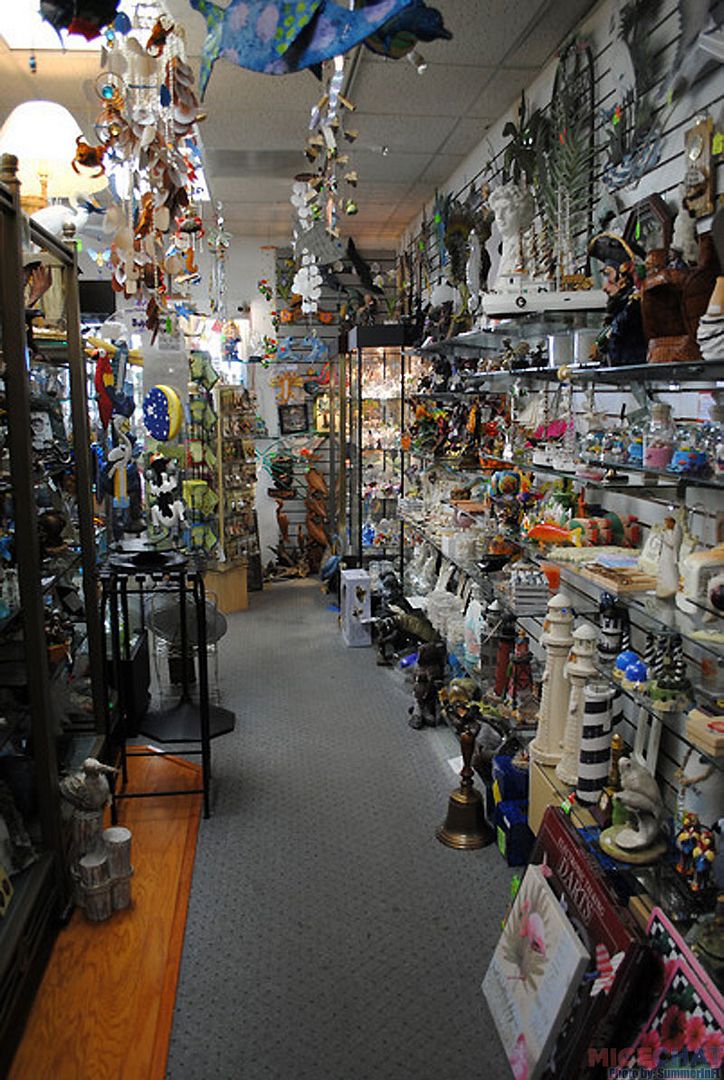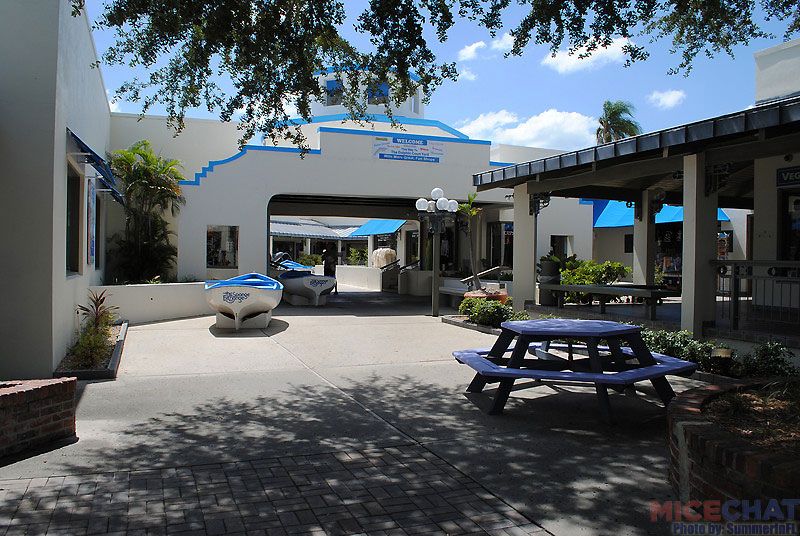 Greece meets...Flipper?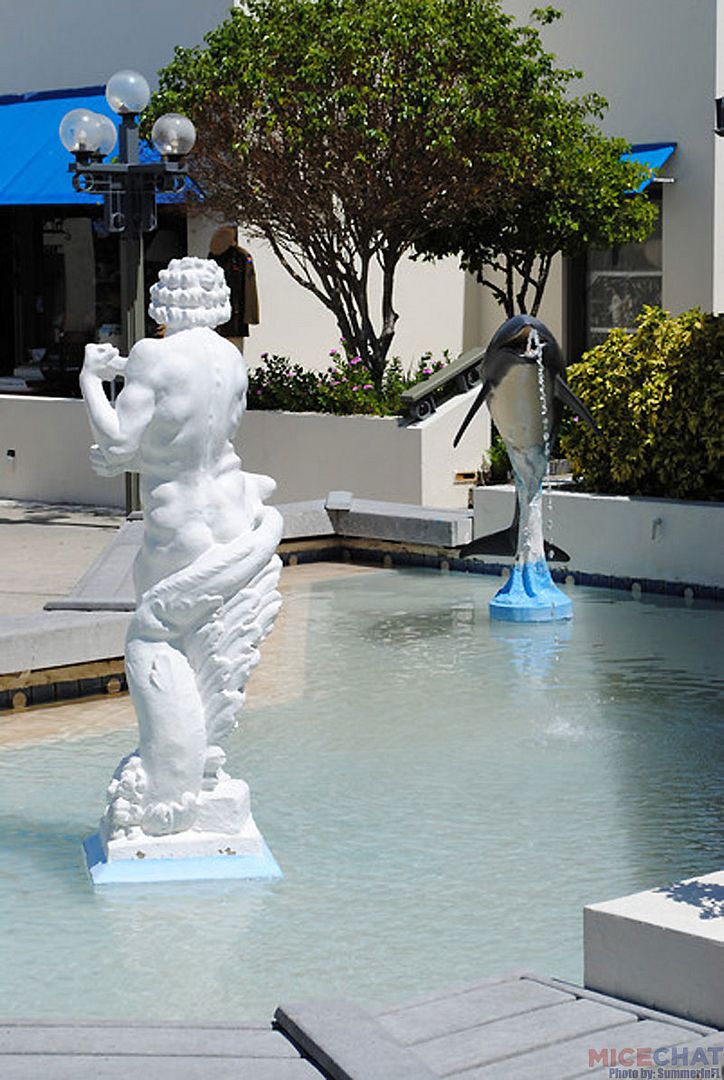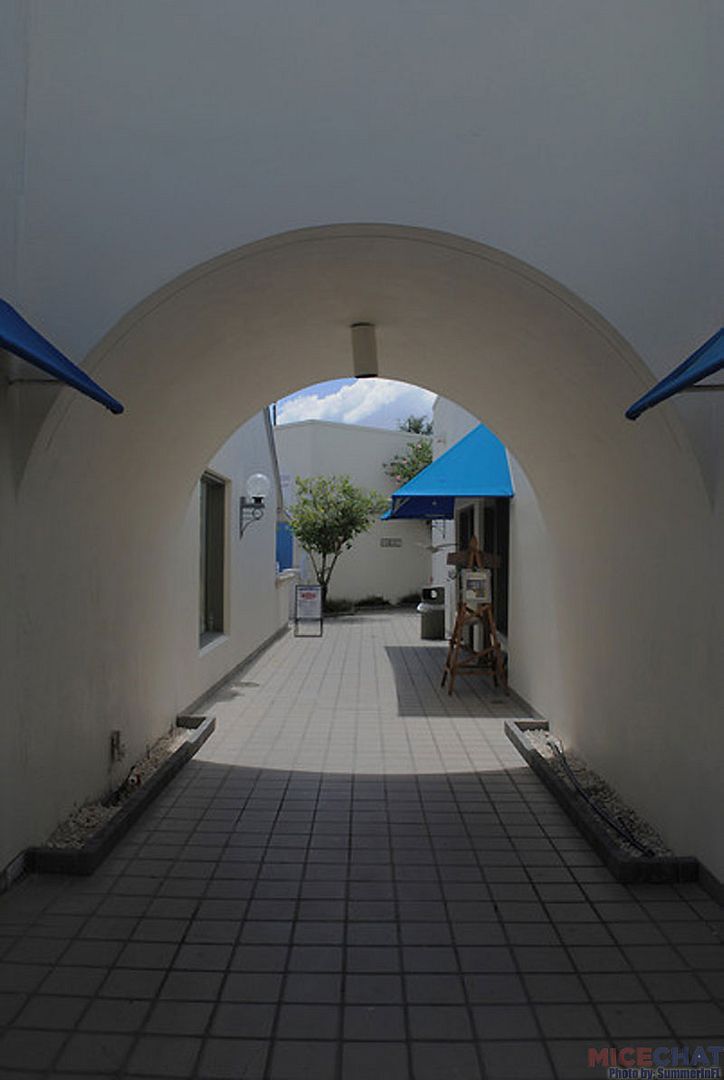 Lunch was divine.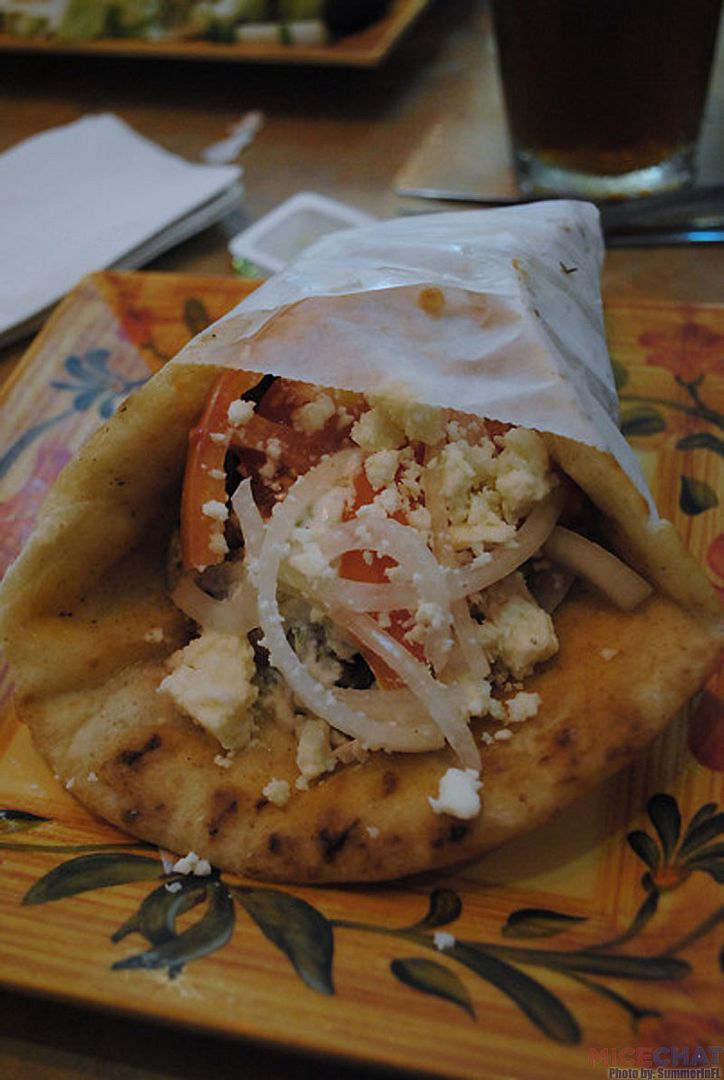 In a most beautiful setting.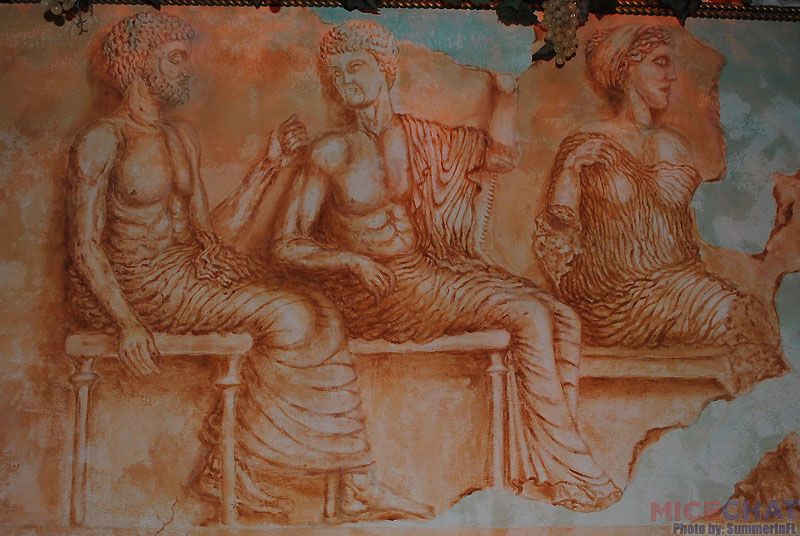 And wonderfully free entertainment for everyone.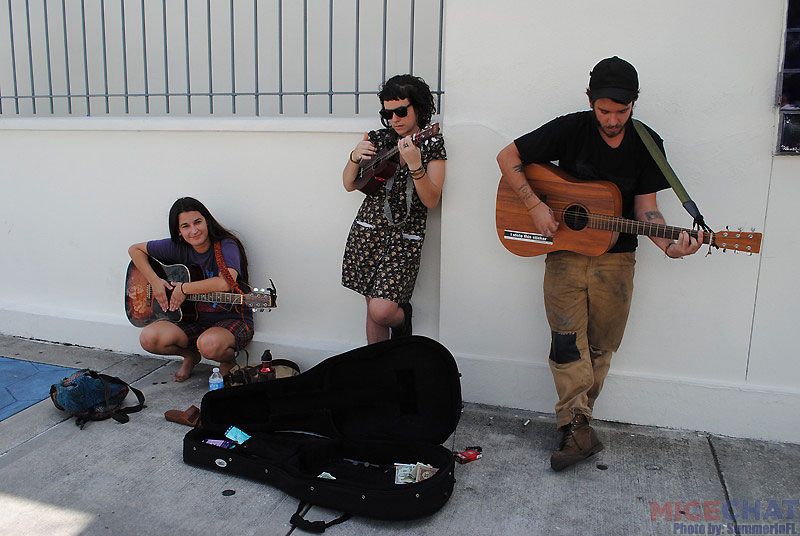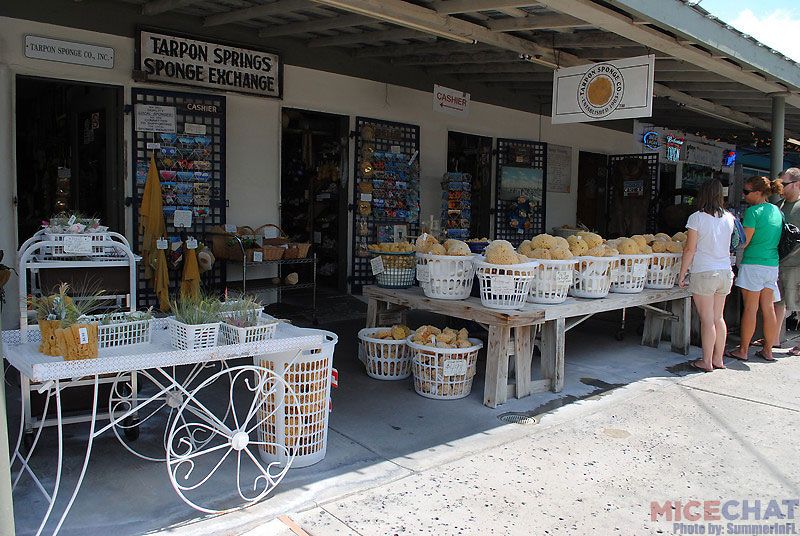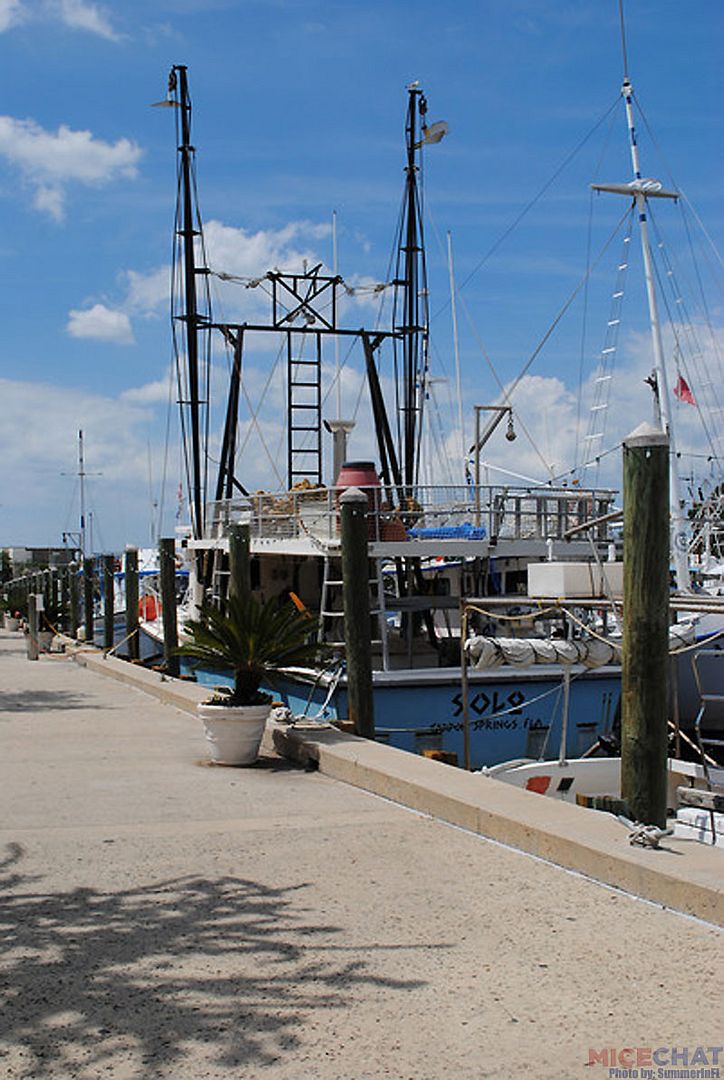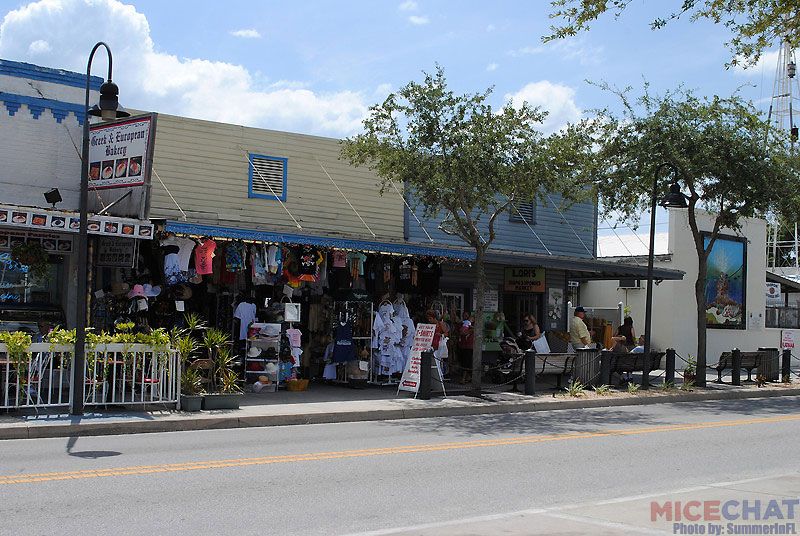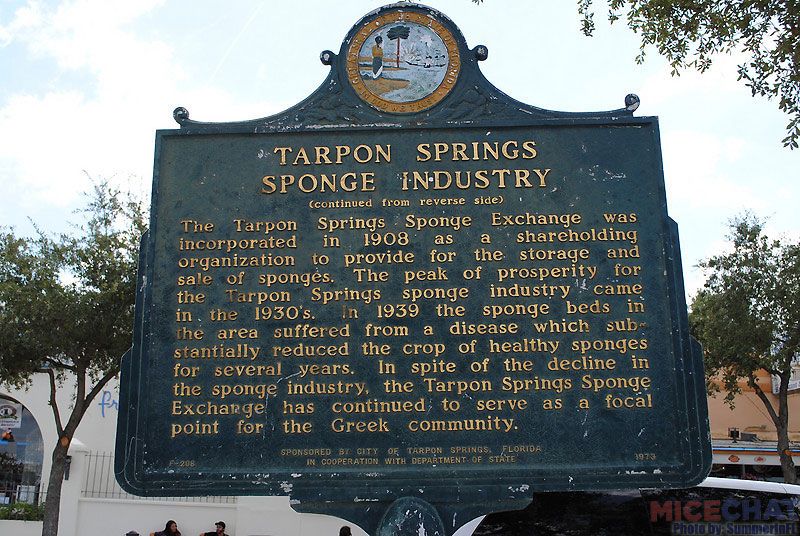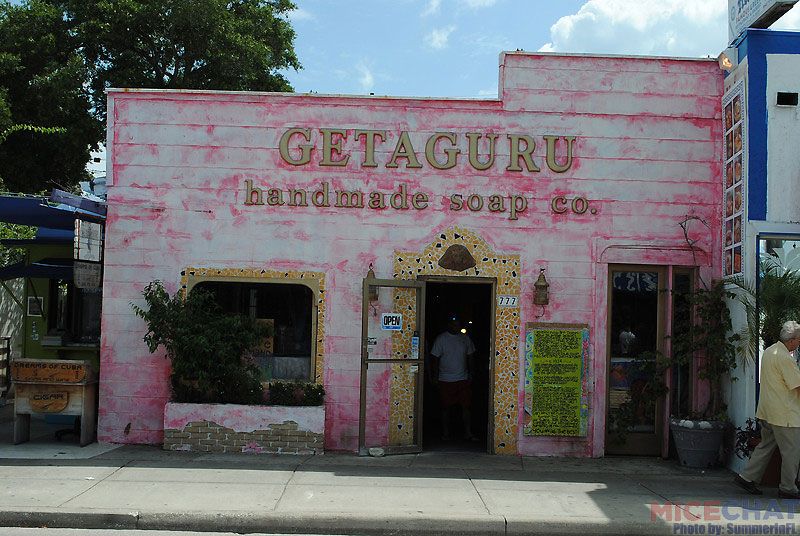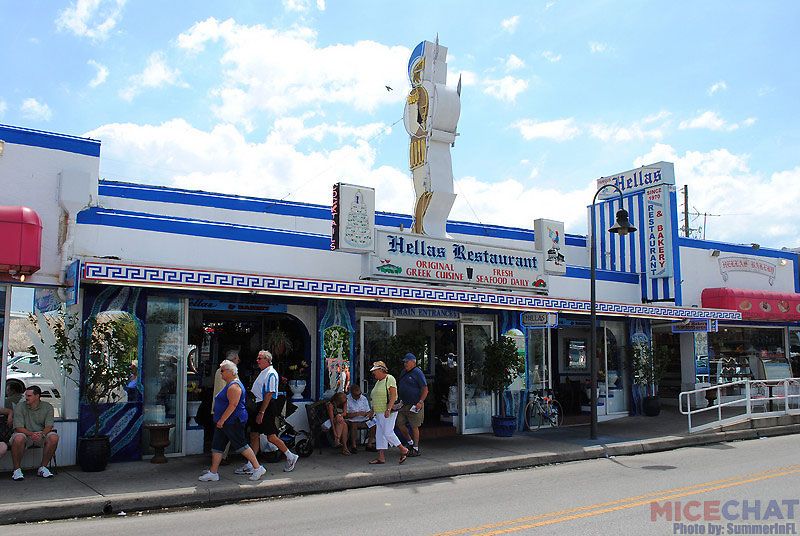 We don't have to travel the world to experience other cultures, sometimes they can be in our own back yards and if you love antique shopping, good food, coffee and pastries then this is a wonderful half day retreat that transforms you out of Florida and into Greece!
All good things must come to an end and this is the end of sirclinksalot's birthday trip
My son and I wrapped up our trip to the Bay Area with a trip to the legendary Candlestick Park.
While Candlestick park is a great stadium, it's certainly in need of some TLC. It's no wonder the 49ers are looking for a new stadium.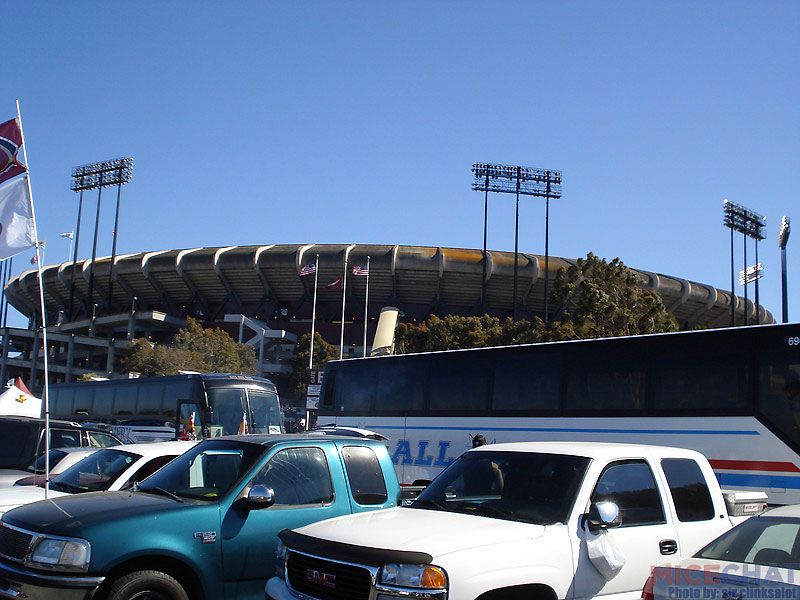 Pre-Game, the 49ers are warming up on the field.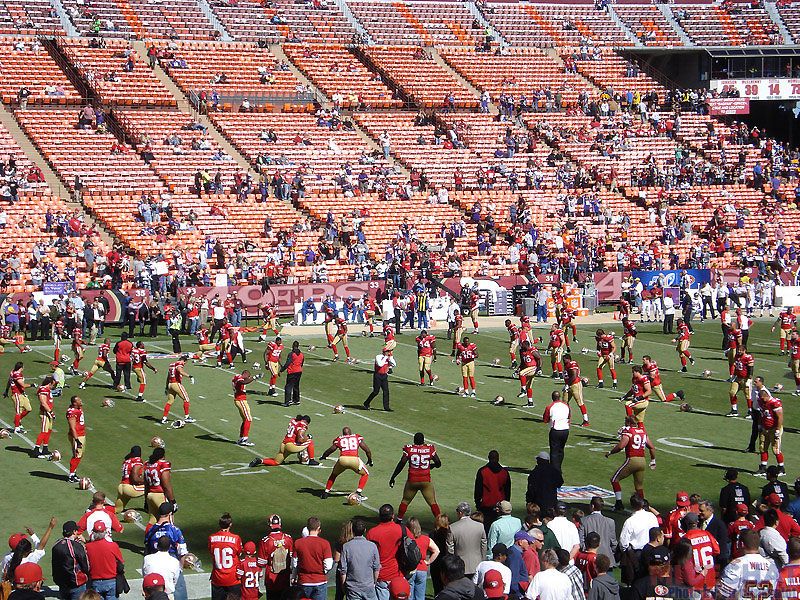 The 49ers Hall of Fame. Jerry Rice's #80 was added to this list last Monday
The seating configuration is odd due to the stadiums ability to host Football and Baseball games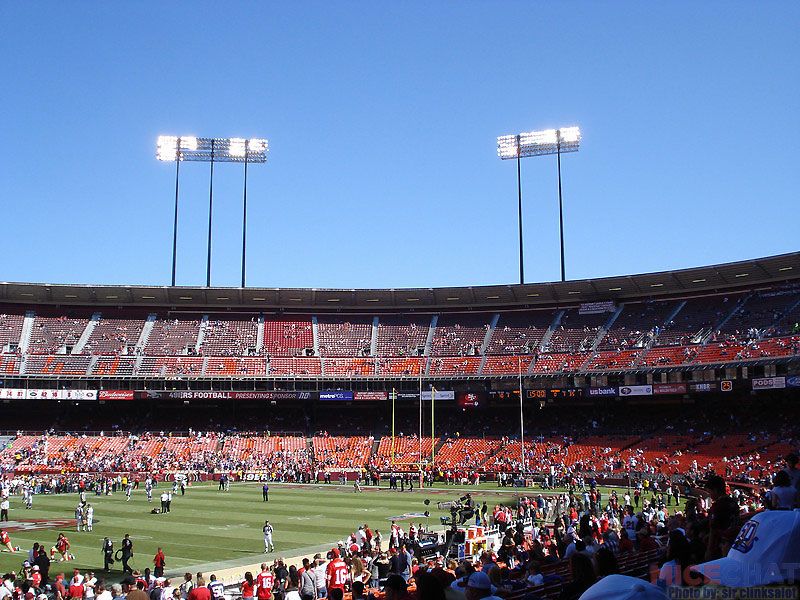 Pregame festivities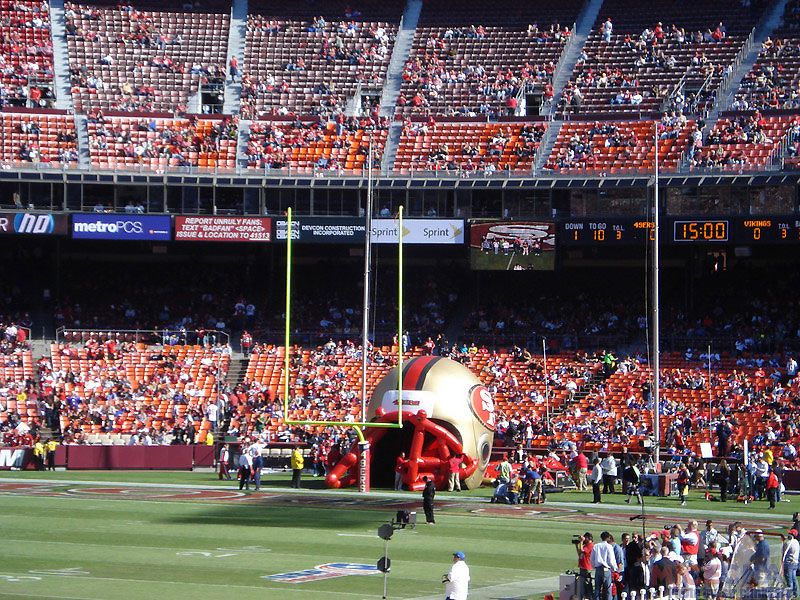 The San Francisco Gold Rush
The 49ers running onto the field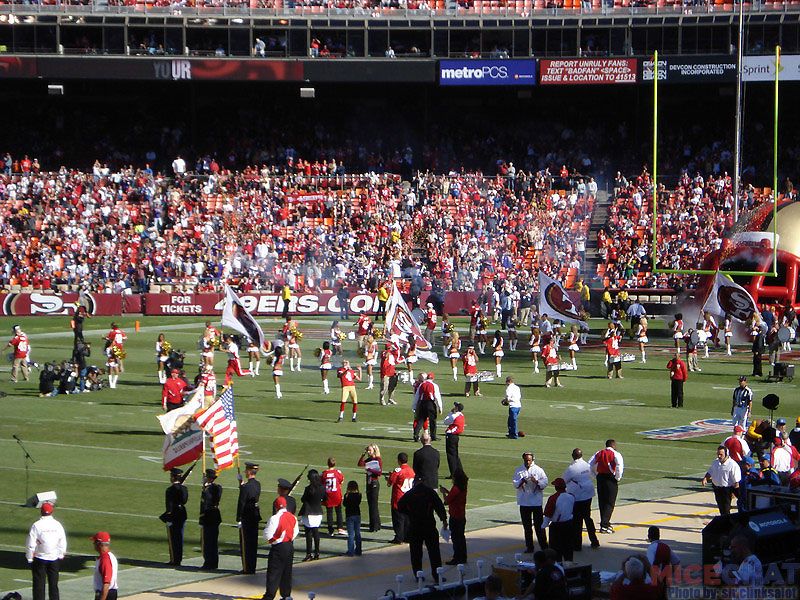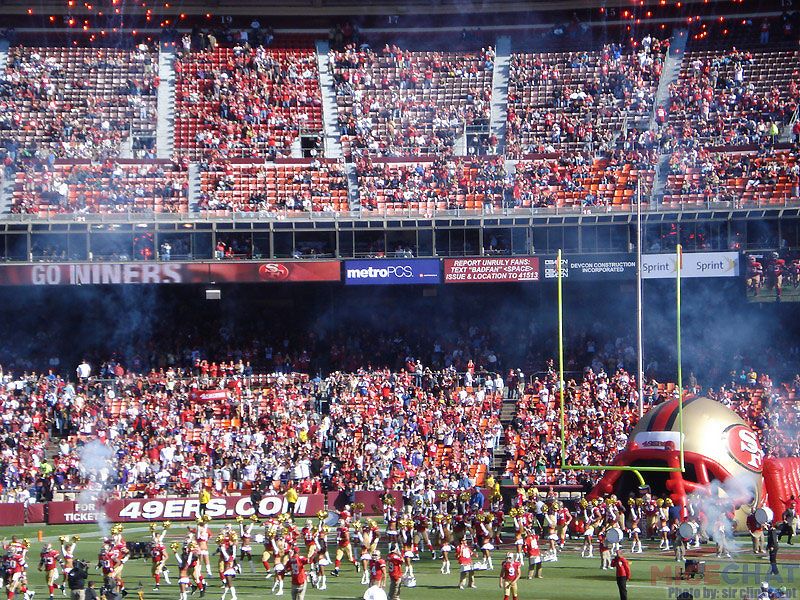 Meeting at mid-field
Opening Kick-Off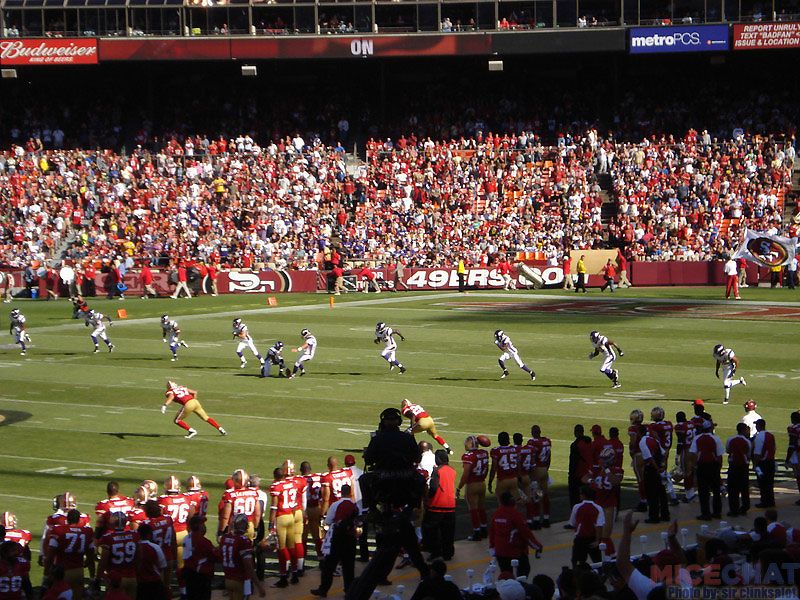 My son and I down near the field

Once again, Ken Eslick of the Disneyland Postcard Reference Guide, makes it possible for Weekend Update to bring you a unique collection of Disneyland postcards. This week's selection is a line featuring some of our favorite cartoon characters. We've previously urged you to spend some time with Ken's collection. While there, take a gander at the section featuring cards for sale, and cards Ken is looking for to add to his collection. You are going to find a number of cards that jog your memory, and others featuring places and things, you may have never known existed in Disneyland.
From Ken's site:
Looking for up-to-date reports from Disneyland
including photos, gossip, park schedules and more?
Visit these MiceChat columns each week:
And that brings us to the end of another week. Our photographers have just enough time to reload their cameras before we see you all again next weekend. Thank you to all of our wonderful readers, and as always, a huge thank you to our amazing team of global photographers, spies, and gossips:
Our thanks to our special contributor this week,
TDLFAN
.
Where have YOU been recently? We invite you to share your photos of theme parks or any other destination that may be of interest to our readers. Please feel free to contact me via MiceChat Private Message (screen name Rixter)
or send me an email: oceansiderick@gmail.com.
It is readers like you who make MiceChat such a special place.
Don't miss a single one of MiceChat's Featured Blogs (including the Weekend Update). Add our feed to your favorite feed software or site:
Follow us on Twitter