Here we go again...welcome to the Weekend Update!
RegionsBeyond
was lucky enough to attend the Knott's Preserved event in March and shares his photos with us. How many of these theme park luminaries do you recognize? We also have a few vintage post cards from the
RegionsBeyond
collection.
MickeyMaxx
is fascinated with theme park signs. Take a few minutes to view his photos and see if you share his appreciation for this often overlooked aspect of the parks we love.
Finally it's a trip to the Philadelphia Zoo courtesy of
HayleyB
.
Thanks for visiting the Weekend Update!
Our new correspondent RegionsBeyond attended the Knott's Preserved Book signing and event in March and offers this report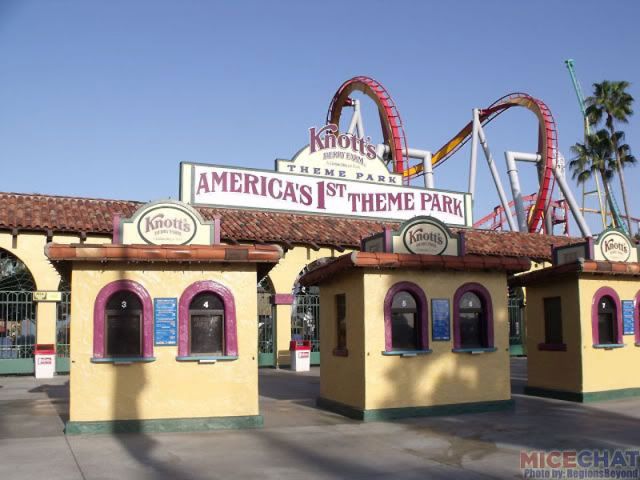 First off was a book signing, taking place inside a side room of the famous Chicken Dinner Restaurant.
Standing in line a few people behind us turned out to be Disney Legend Bub Gurr: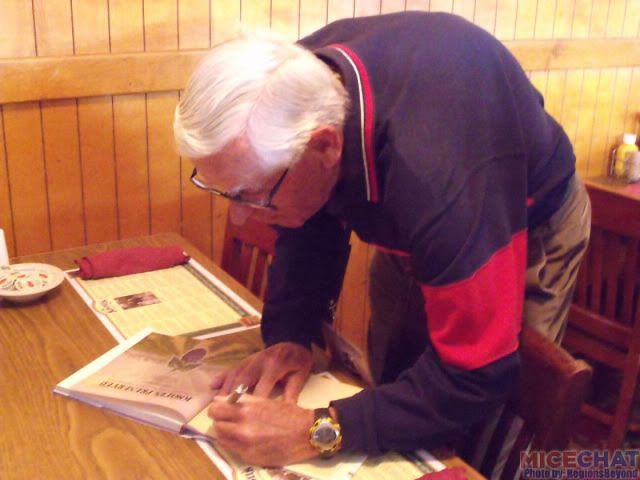 He was gracious enough to spend a minute or two chatting, sign our books as well, and pose for a photo. Mr. Gurr was heavily involved in such Disneyland projects as the Autopia, Matterhorn Bobsleds, Main Street Vehicles, Monorail, and many more.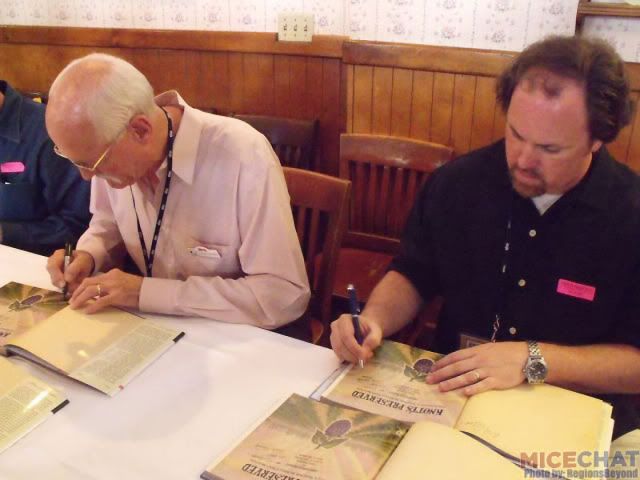 Author Chris Merrit, on the right, and Steve Knott, Walter Knott's grandson who worked at the park for many years.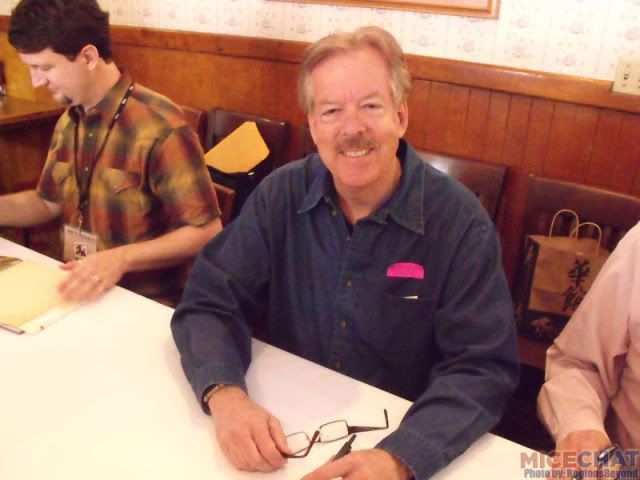 Of course, a familiar face to most all on these boards: Tony Baxter, who provided the book's introduction, next to co-author Eric Lynxwiler.
After the very nice signing, out into Knott's to look around and a few historical tours, plus two sit down presentations about Knott's history in the Bird Cage Theater.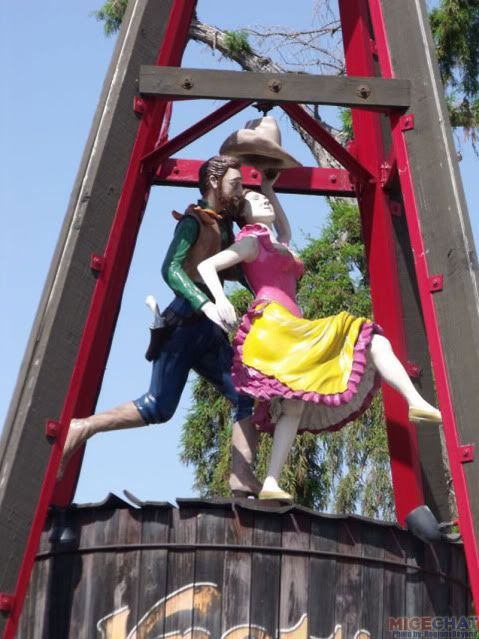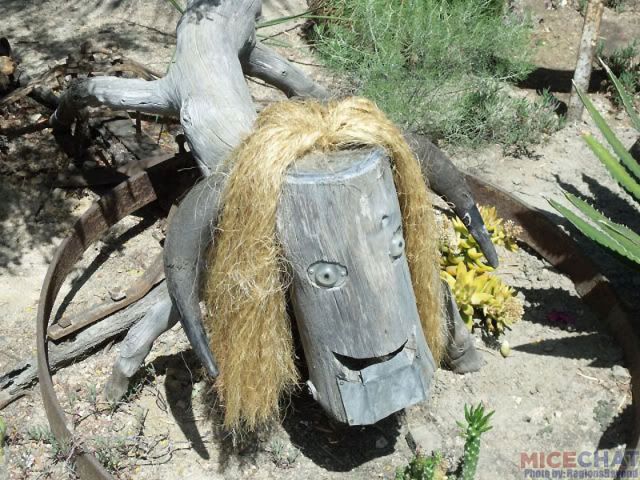 The event also saw the return of the beloved, long-absent (and very bizarre) Catawampus to Knott's Berry Farm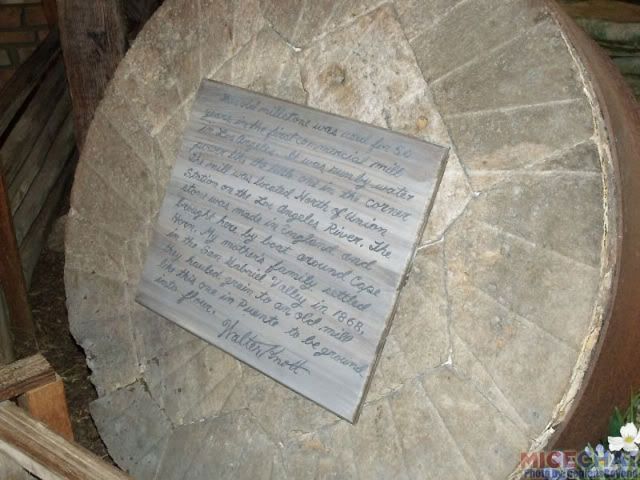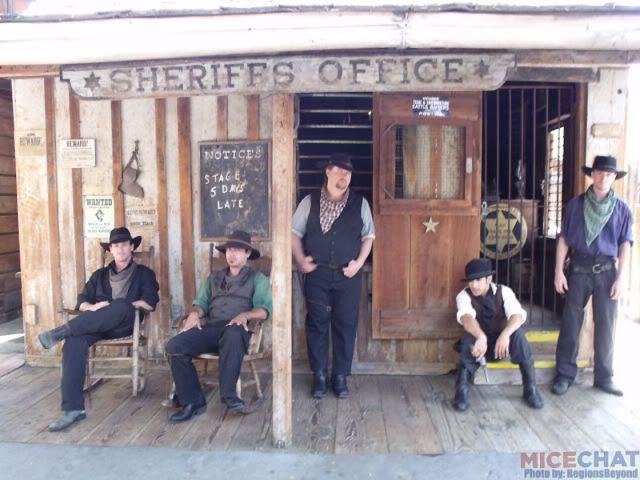 Something you wouldn't see at Disneyland
Really, overall, even accounting for the build up of roller coasters the park has edging around Ghost Town: I have to say Knott's still pretty much has DL's Frontierland beat. Much more texture and sense of a town, unique shops, weird details...the frontier by Disney in current form is very sterile in comparison.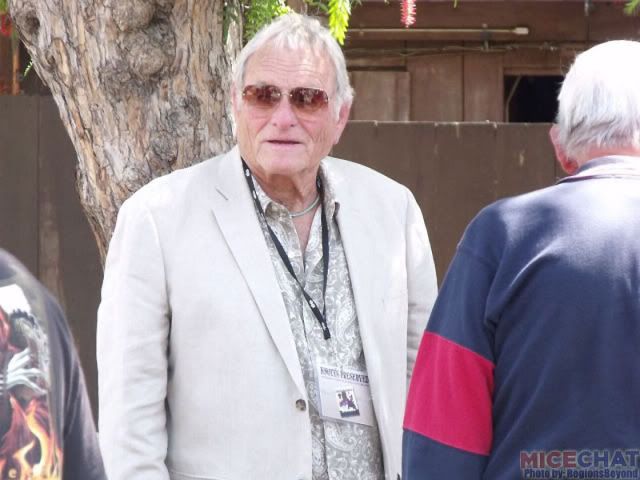 Disney Legend Rolly Crump, also in attendance for the evening historical program. He worked on Knott's Beary Tales for the park, as well as Haunted Mansion/Museum of The Weird, the Tiki Room, It's A Small World, and more for Disney.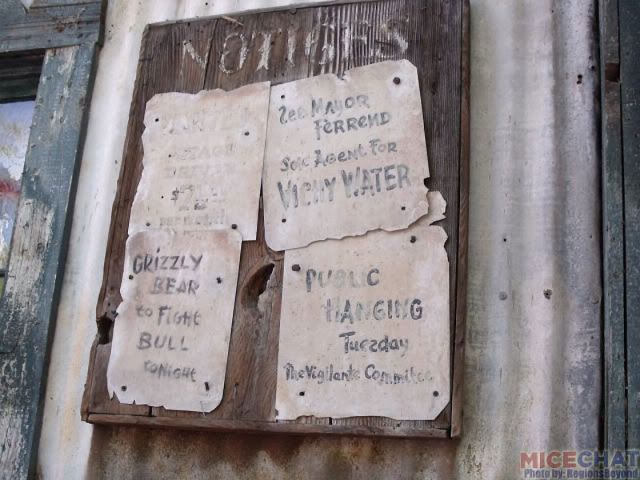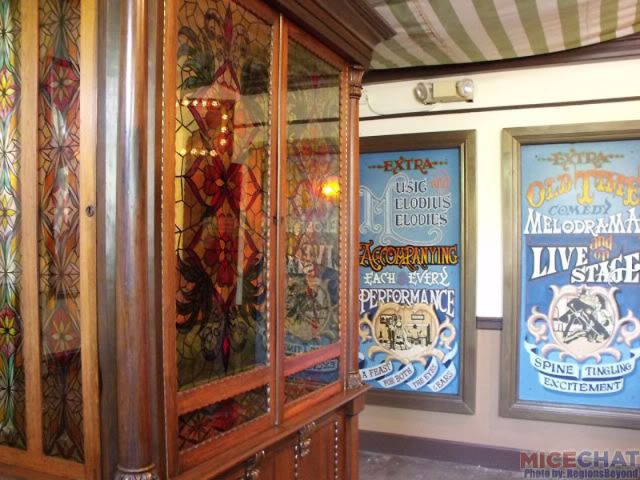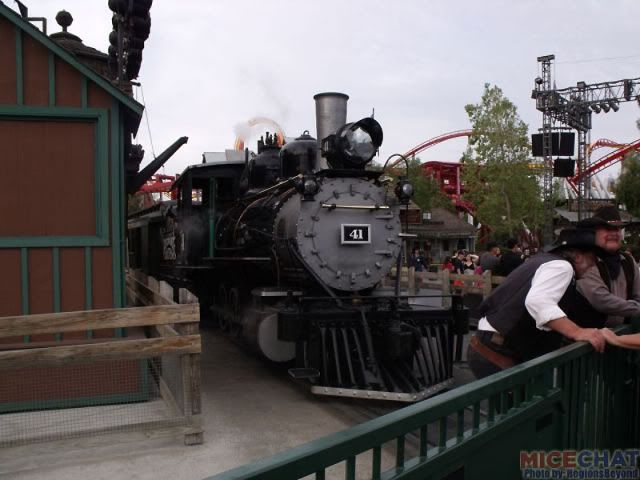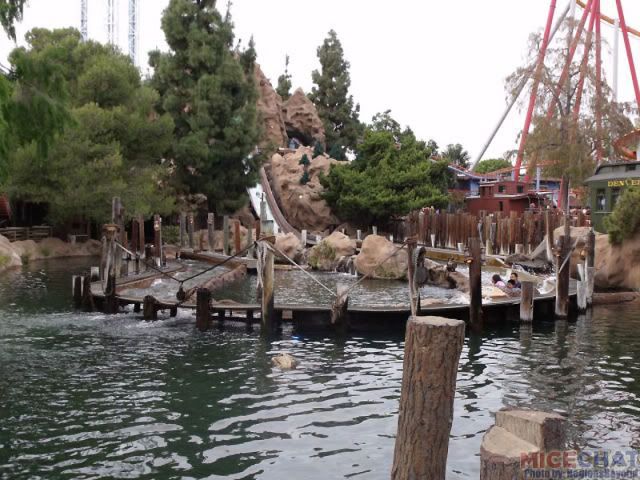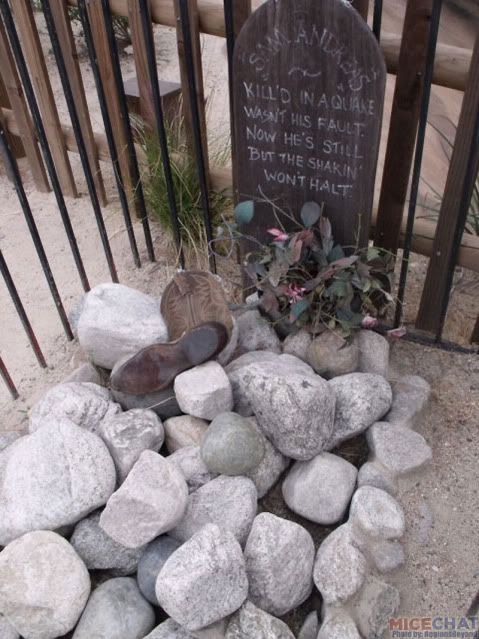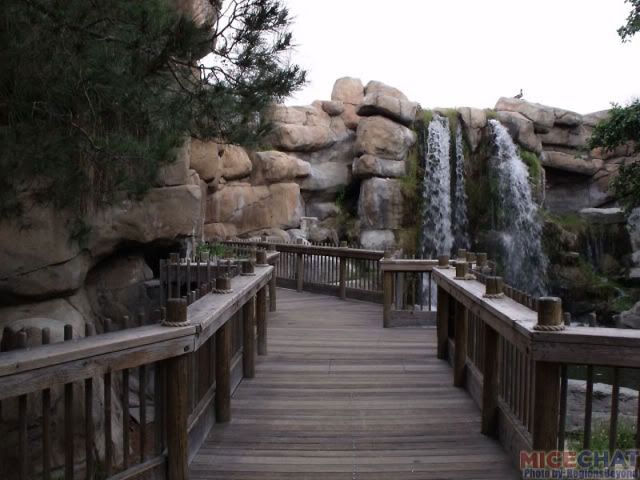 Sad-Eyed Joe is still holed up in the jail, and as talkative to guests as ever.
Speaking of Beary Tales, a few of the inhabitants have taken up residence recently in the Ghost Town toy store, complete with audio track from the ride. We were lucky enough to go in to look when they were being shown to original designer Rolly Crump, and to see his pleasure at some of his creations still being in the public view.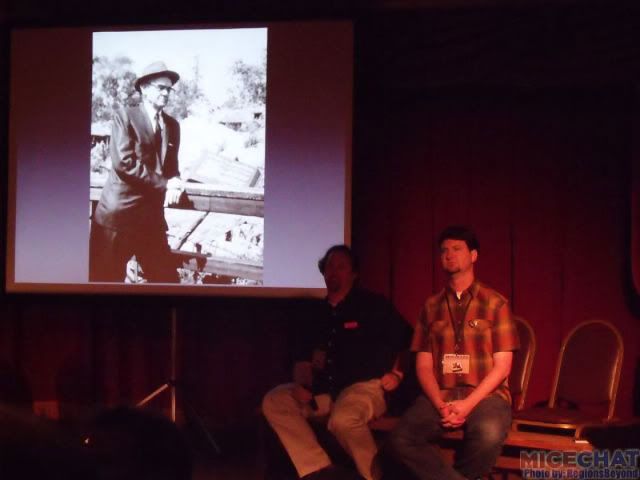 Chris Merrit and Eric Lynxwiler during one of the historical presentations
And to wrap up, a few vintage images of Walter and Cordelia Knott, who started their Berry Farm Chicken Dinner Restaurant, and Ghost Town before there was even a concept of a Disneyland: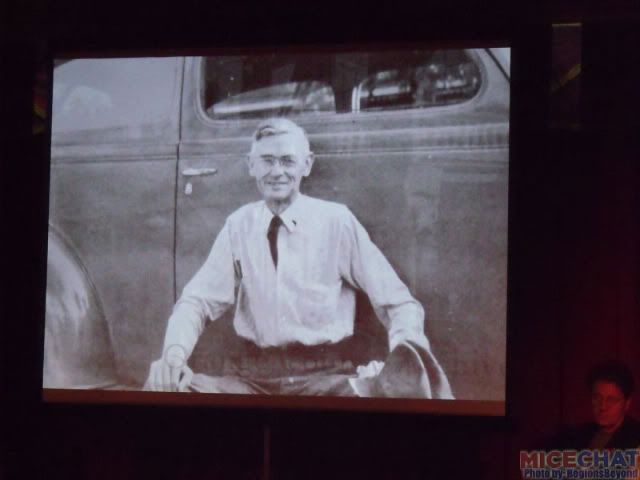 Many people don't realize that Knott's has a rich history which predates Disneyland. Read up on America's original theme park for yourself by picking up a copy of the wonderful
Knott's Preserved: From Boysenberry to Theme Park, the History of Knott's Berry Farm
.
Have we inspired you to visit Knott's Berry Farm? Well, why not join the MiceChatter's for a down home holiday celebration set at Knott's Merry Farm on December 12th. Tickets are only available for a few more days!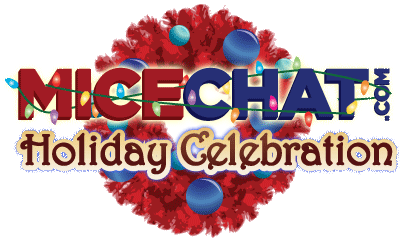 Y
O
U
'RE
I
N
V
I
T
E
D
to

Mice

Chat

's Holiday Celebration on December 12th - Join us for an AMAZING day of old time Christmas fun, shows, parades, dinner, and a celebration of the 50th anniversary of Knott's Berry Farm's Calico Mine Ride. It wouldn't be the same without you! TICKETS ON SALE NOW THROUGH DECEMBER 7th! Don't miss out!!!

As a little bonus, we have these post cards from the collection of RegionsBeyond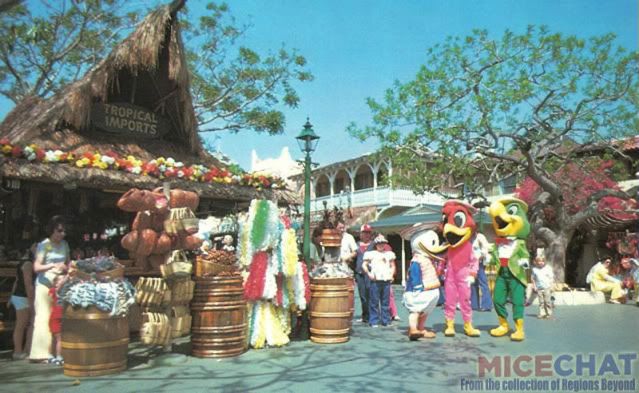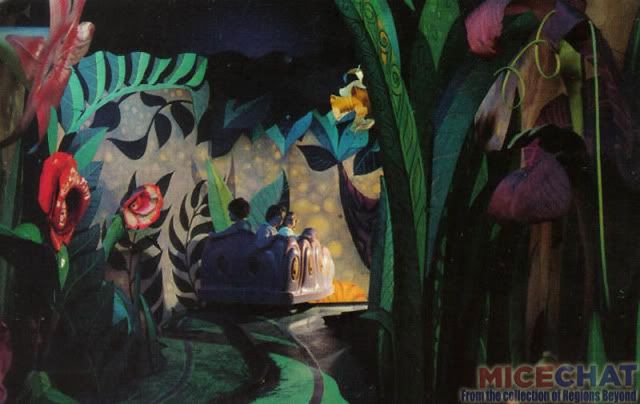 MickeyMaxx presents his thoughts on signage at Universal Studios Florida
My favorite part of theming is the signage used on the make-believe structures in theme parks. The bricks in the buildings may just be formed and painted walls of concrete. The doors may take you to nowhere, they may not even open. But the signs could all live day-to-day out in the real world they represent. Most are of an elegant, expressive era gone by. That they are generally maintained in perfect working order is an added bonus. These photos were taken on a trip to Universal Studios a few years ago.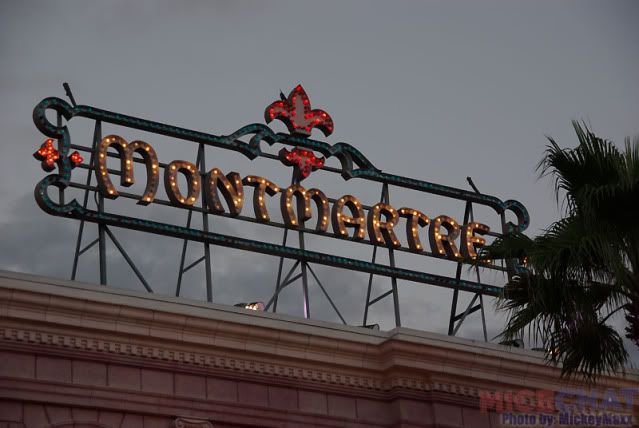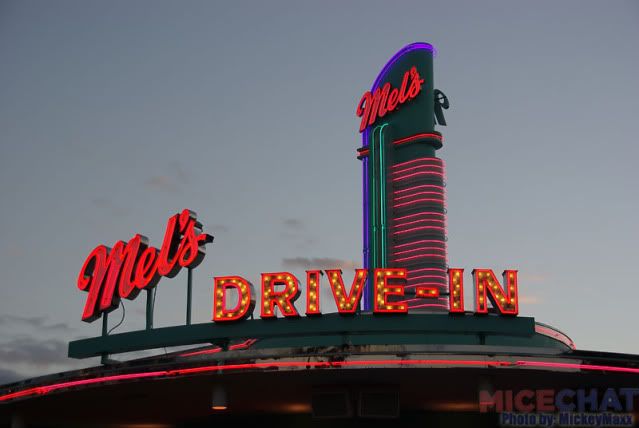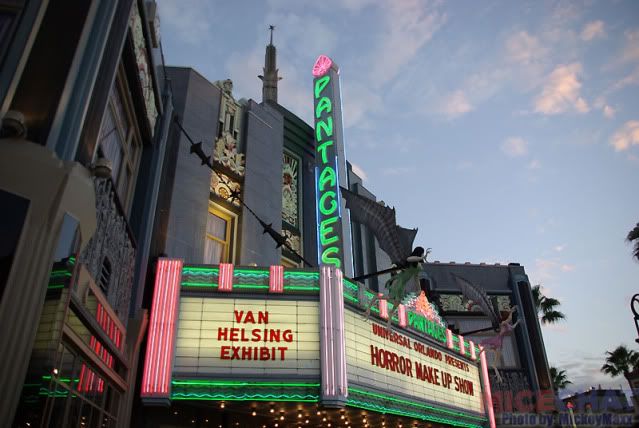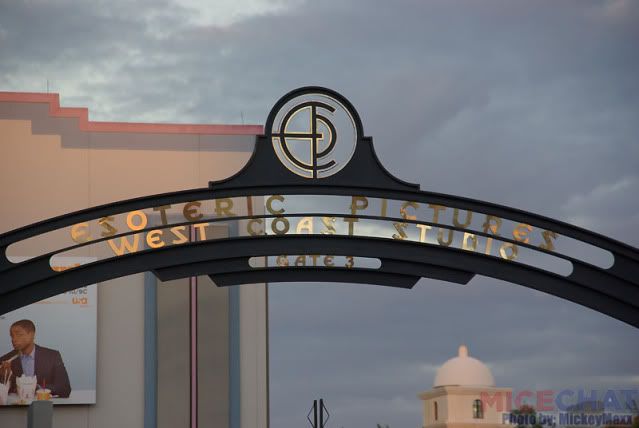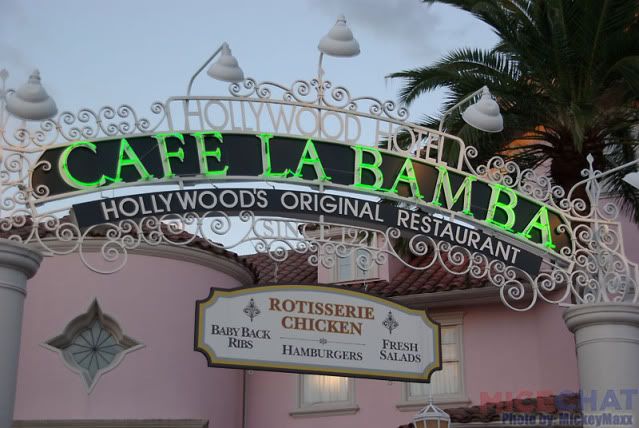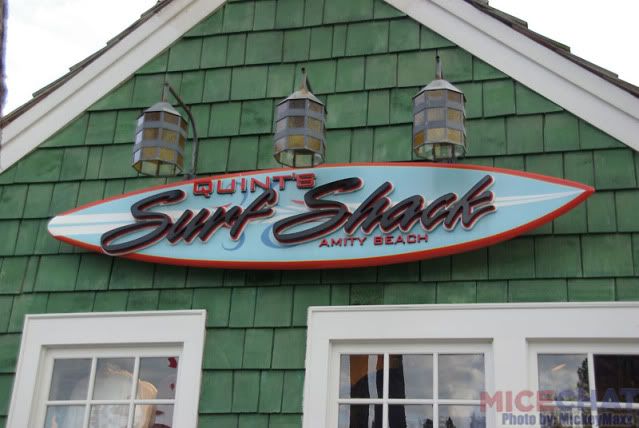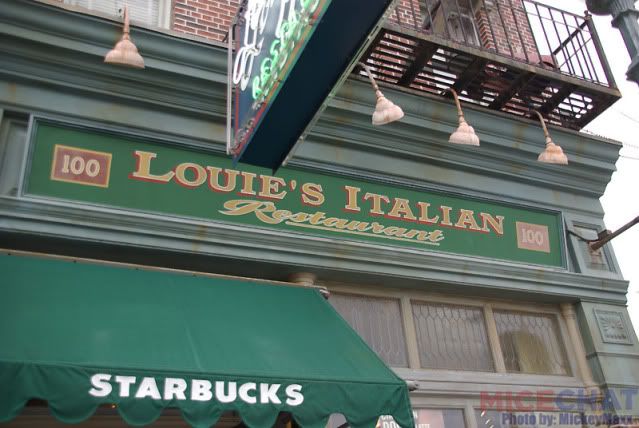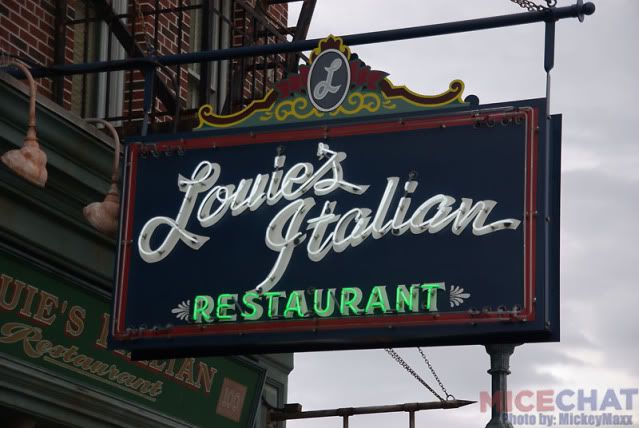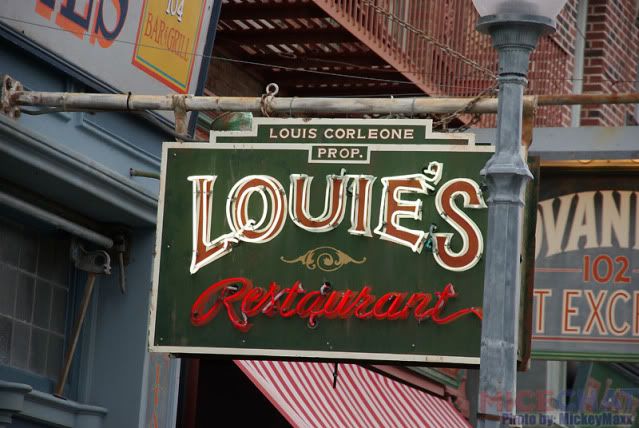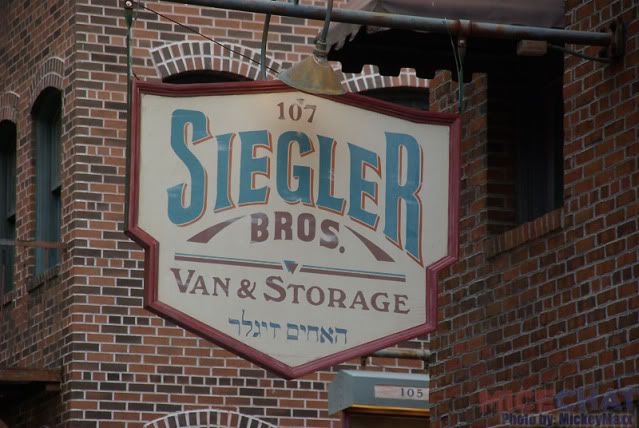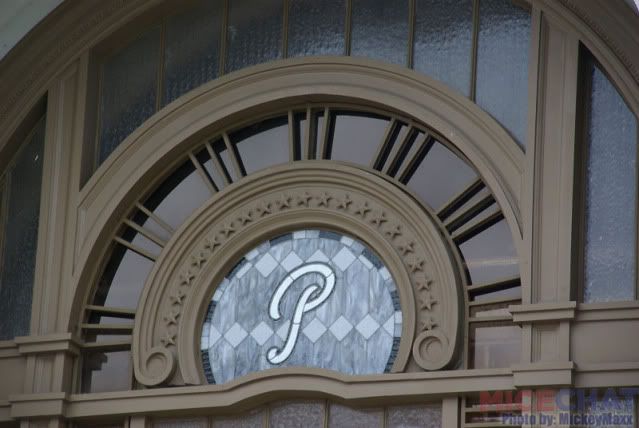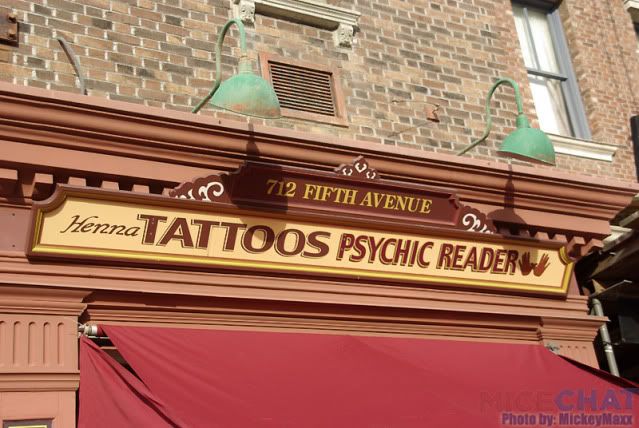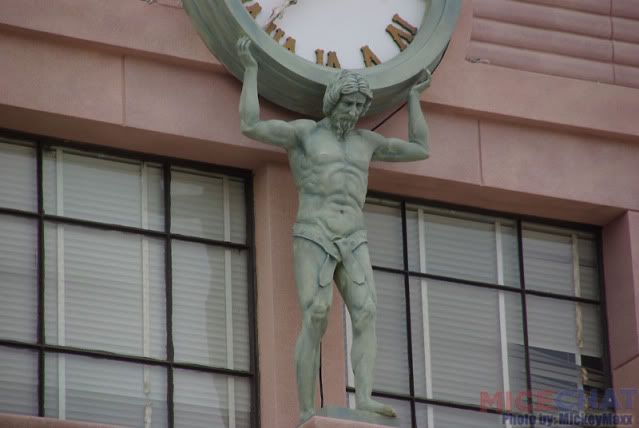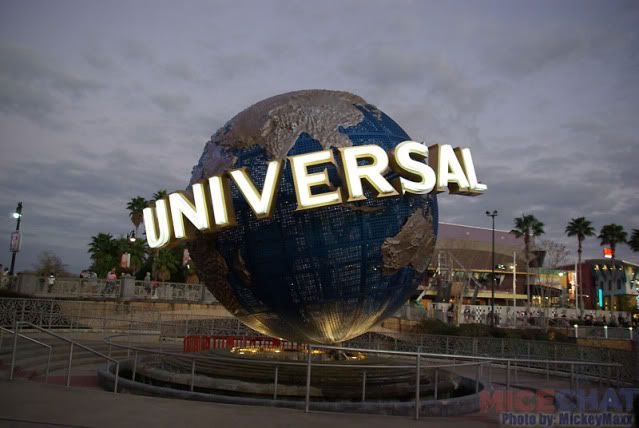 HayleyB takes us to the Philadelphia Zoo
Yesterday I visited the Philadelphia Zoo . It was such a enjoyable day. The weather was pretty good. I haven't been to the zoo or Philadelphia in a very longtime. Last time I was there, it was before they had the Zooballoon.
I hope you enjoy my pictures of the Philadelphia Zoo.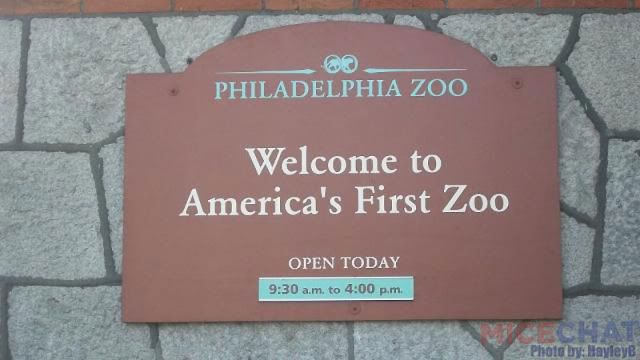 Welcome to the Philadelphia Zoo!
A picture of the ABC Channel 6 Zooballoon. It didn't fly today. This is my first time seeing it there. Hopefully someday I will get a chance to fly it. It costs $15.00 to do so, though.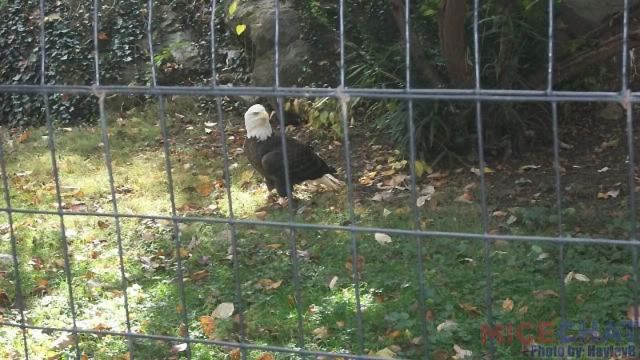 A picture of a Bald Eagle.
A bear.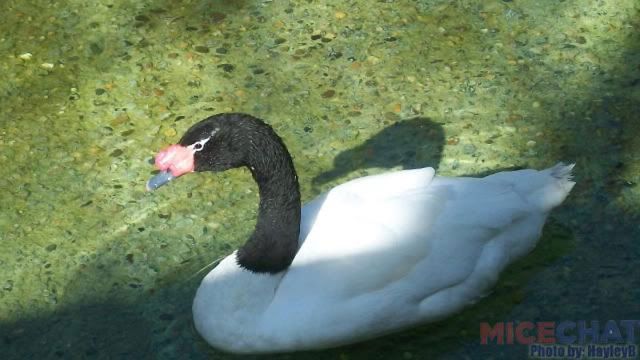 A Black Swan.
The Solitude House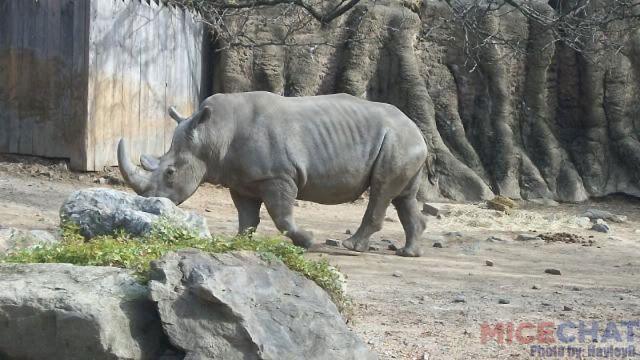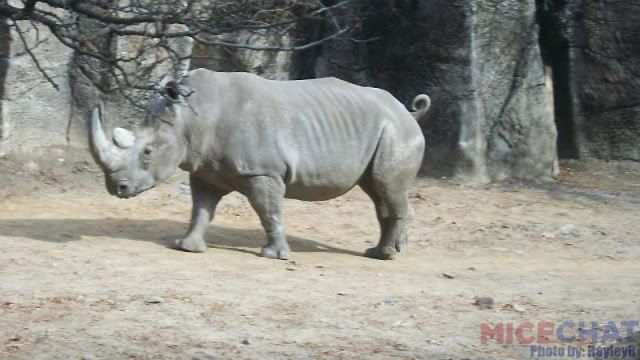 A Rhinoceros. The Rhinoceros was very active while I was there.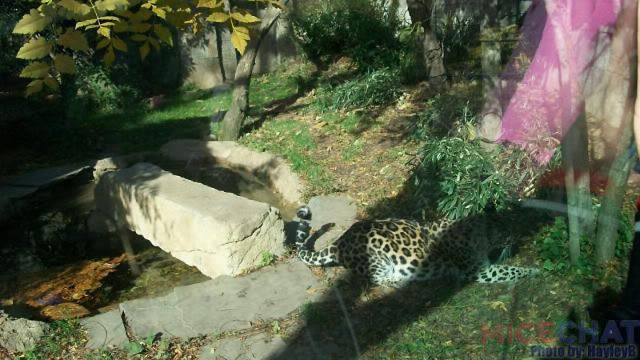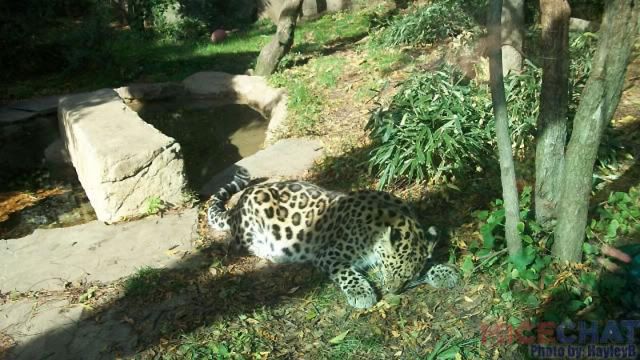 A Jaguar. I wish I got a picture of her eyes. They are so beautiful. But she was in a corner at the time and looking at me like my cat Angel. Then she walked passed me here and started playing around with her paws (as you see here).
Pictures of Cougars.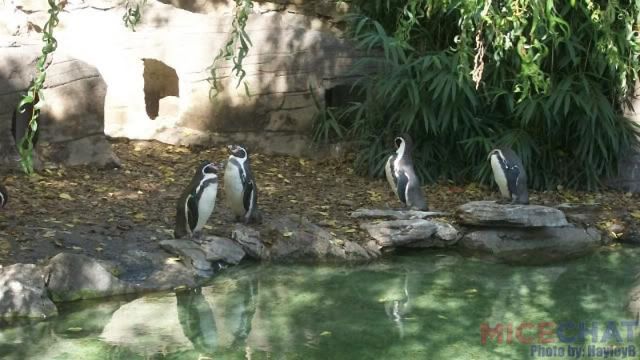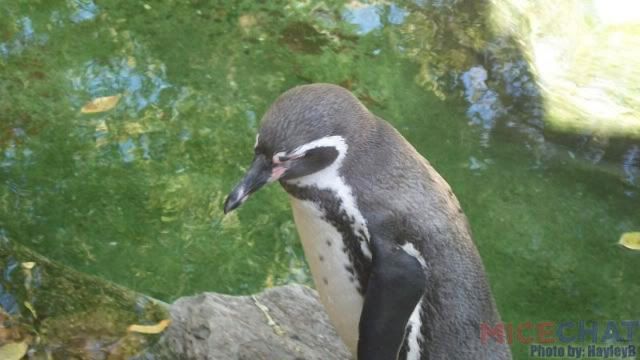 While thinking of mama Penguinsoda. I thought I better take some pictures of penguins.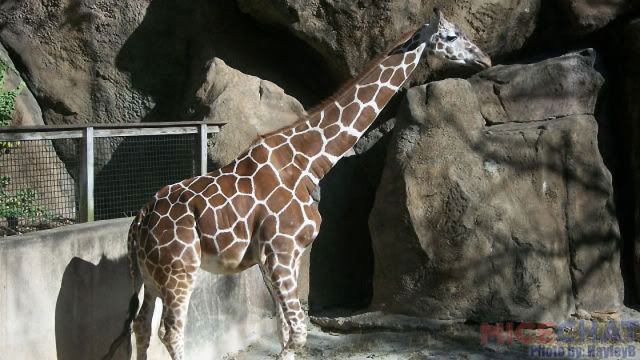 A Giraffe.
A baby Giraffe. Her name is Stella. I am so happy that airplane flew behind me. So we can all see her pretty face (she was looking at the plane).
A picture of a Spider Monkey that I thought was so adorable.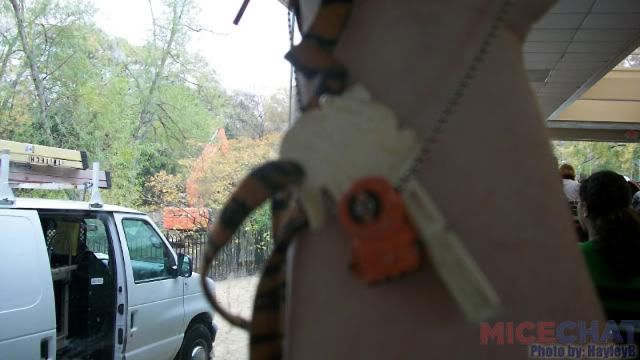 Lastly, a picture of my Kenny from South Park charm necklace and along with my brother Dylan's Zoo Key. I bought them both at the Philadelphia Zoo a several years back. They comeback with me, when I am visiting the zoo.
Thank you for stopping by and I hope you all have enjoyed my visit to the Philadelphia Zoo.
-Hayley B
Looking for up-to-date reports from Disneyland
including photos, gossip, park schedules and more?
Visit these MiceChat columns each week:
And that brings us to the end of another week. Our photographers have just enough time to reload their cameras before we see you all again next weekend. Thank you to all of our wonderful readers, and as always, a huge thank you to our amazing team of global photographers, spies, and gossips:
Our thanks to our special contributor this week,
HayleyB
.
Where have YOU been recently? We invite you to share your photos of theme parks or any other destination that may be of interest to our readers. Please feel free to contact me via MiceChat Private Message (screen name Rixter)
or send me an email:

[email protected]

.
It is readers like you who make MiceChat such a special place.
Don't miss a single one of MiceChat's Featured Blogs (including the Weekend Update). Add our feed to your favorite feed software or site:
Follow us on Twitter