The rain is pounding down as I put the finishing touches on the latest edition of your Weekend Update. I imagine some of you are snuggled in bed reading this trip around the world on your trusty laptop. I hope you are just a little bit warmer after reading our reports from around the world and the Disney world.
Roger55
is back with part two of his report on Christmas at Tokyo DisneySea. The attention to detail at this park is unsurpassed and they certainly don't hold back anything during the holidays.
Speaking of attention to detail,
SummerInFL
caught a lot of details at Disneyland during her recent trip out west. It's fun to see the park through her lens.
It's going to be a TRON weekend, and
David Yeh
takes us on a tour of the TRON Pop-up Shop. If you're a TRON fan, you'll be drooling by the time you finish looking at these photos.
By popular demand, we have more vintage post cards from the collection of
RegionsBeyond
. I hope my research notes add a little historical perspective to these classic images.
We end the Update this week with photos from a hometown Christmas Parade courtesy of
sir clinksalot
. I guess it really isn't Christmas until Santa rides down Main Street.
Thanks for reading the Weekend Update. Stay dry everybody!
Here's more of the Christmas holidays at Tokyo DisneySeas from Roger55
Here are some pictures from the Seven Lights of Christmas show. It follows along the theme of the seven different Christmas tress from the different "ports" around the park. The characters representing the different ports bring their light to be placed on the Christmas tree.
Not a very elaborate show, but if you like the characters you will enjoy it.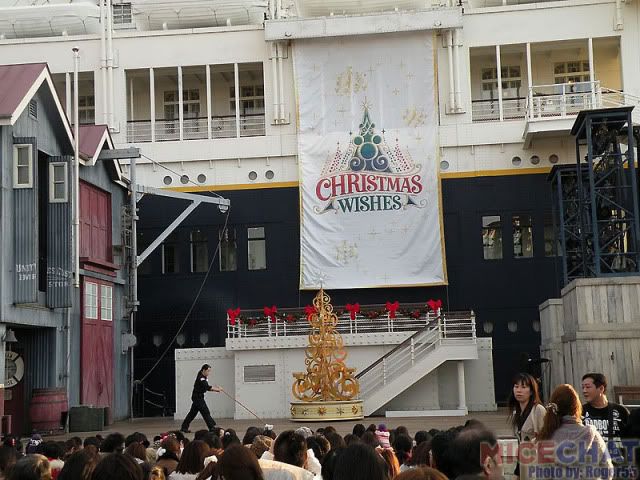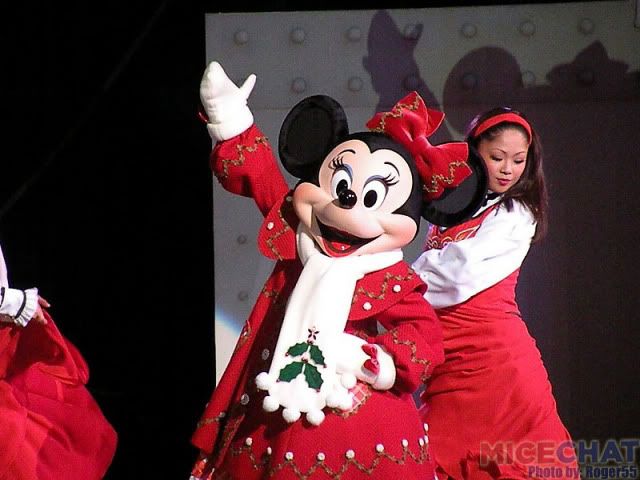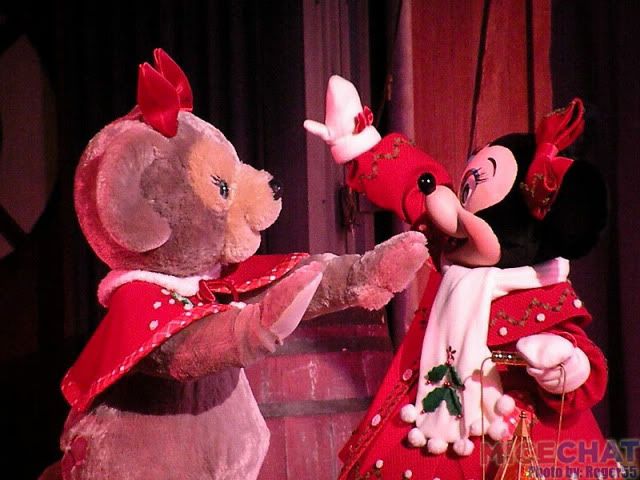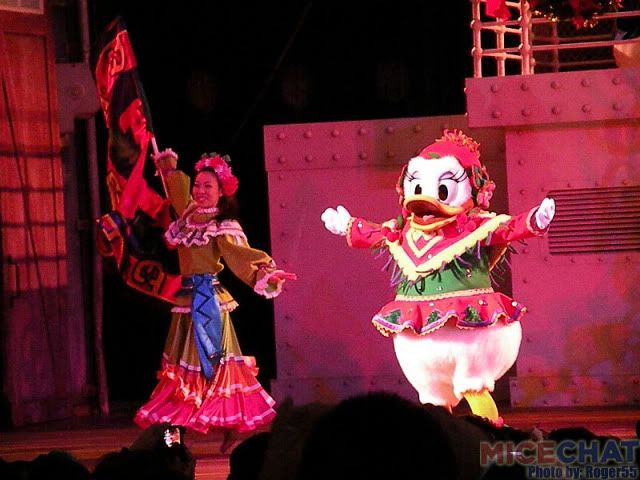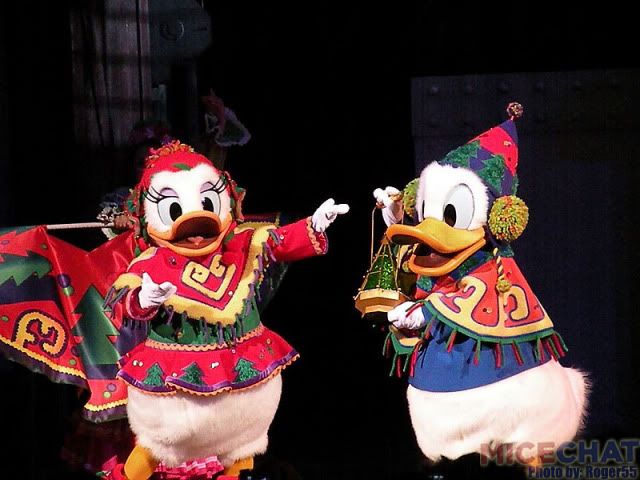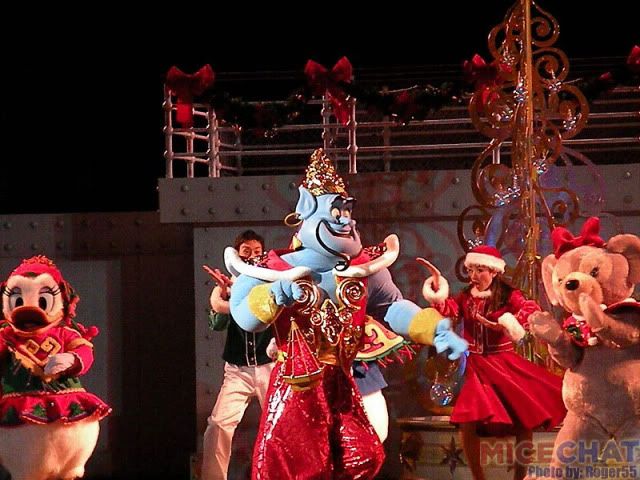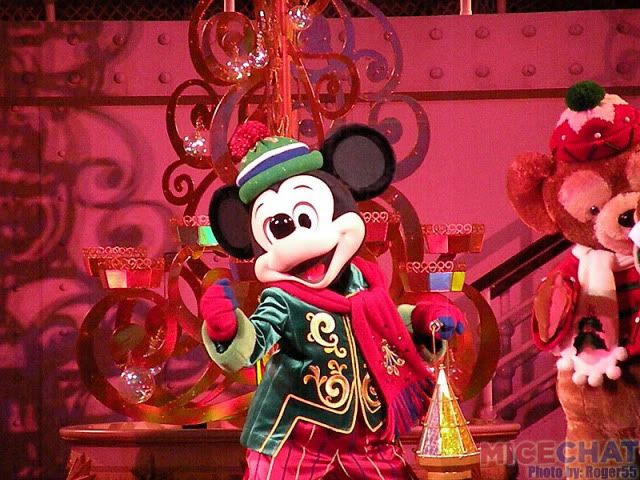 Mickey and Minnie greeting Guets at entrance by the Aquasphere. Same costumes as the past few years.
Shot of the Christmas Wishes 2010 dish and mug being sold at TDS.
Took some night shots of TDS. It is the most beautiful Disney Park in the world at night.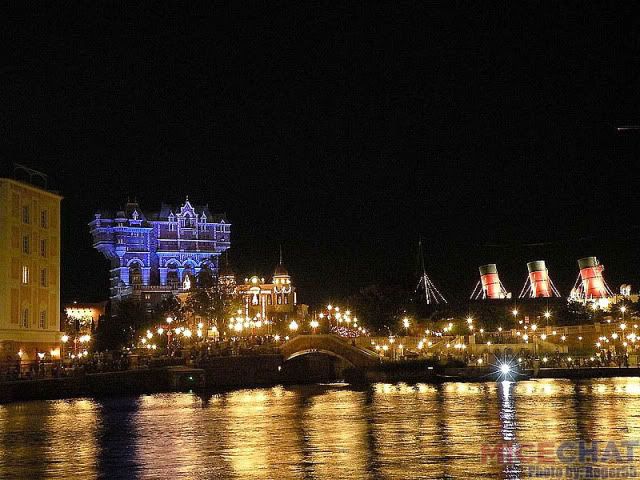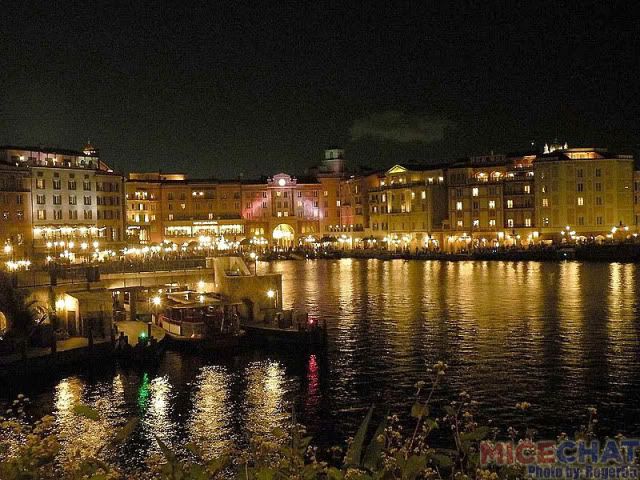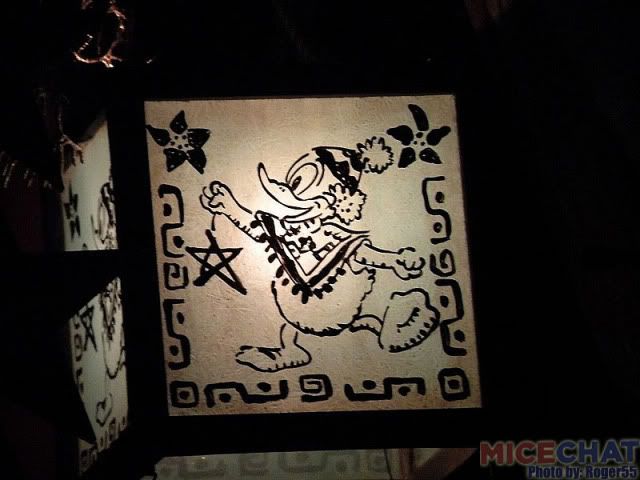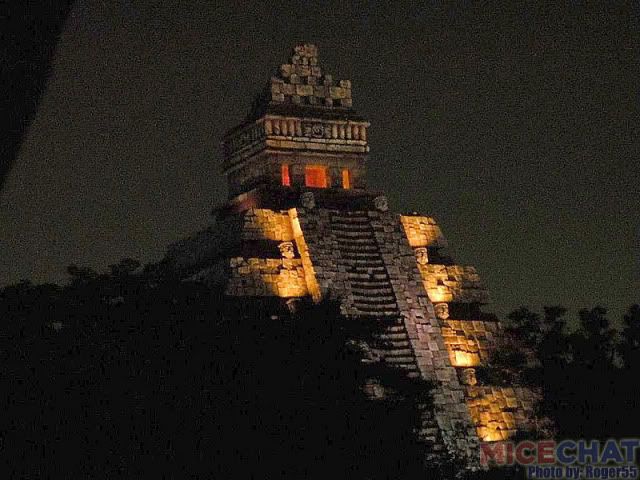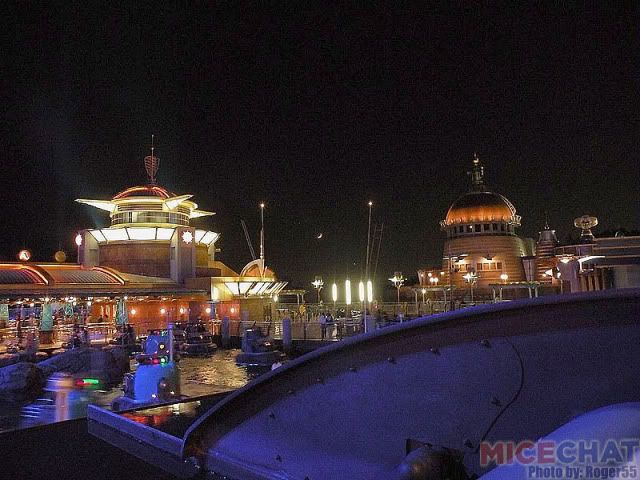 Merry Christmas from Mickey Mouse and the gang at TDS!!!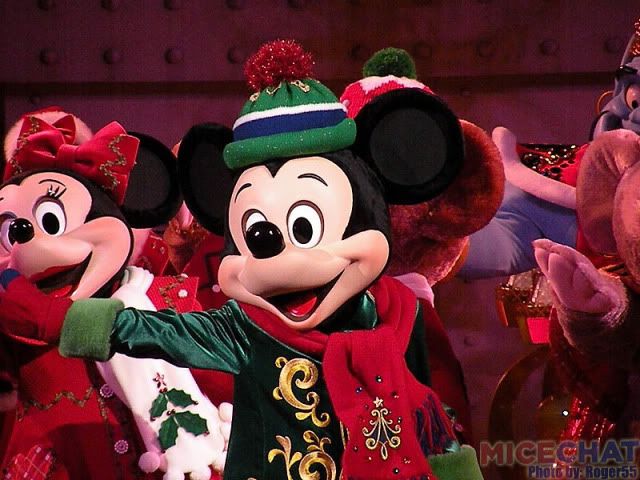 Part two of SummerInFL's trip to Disneyland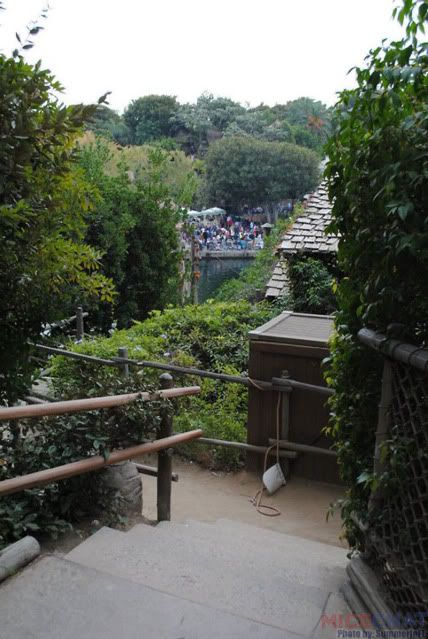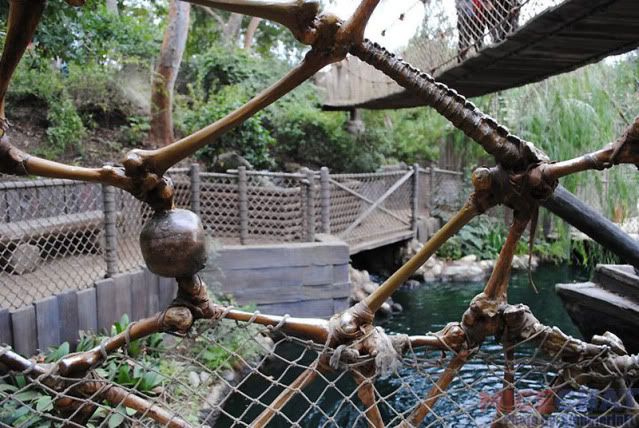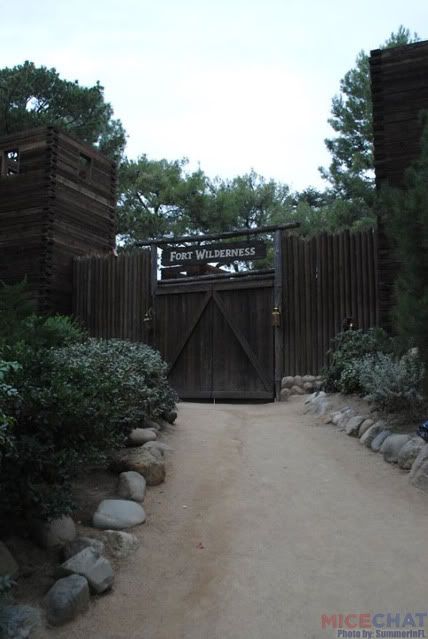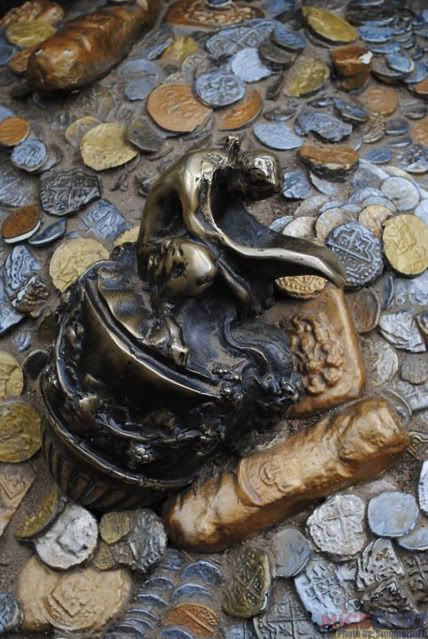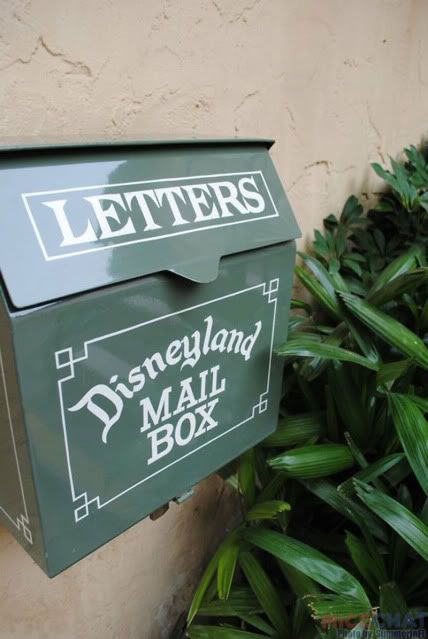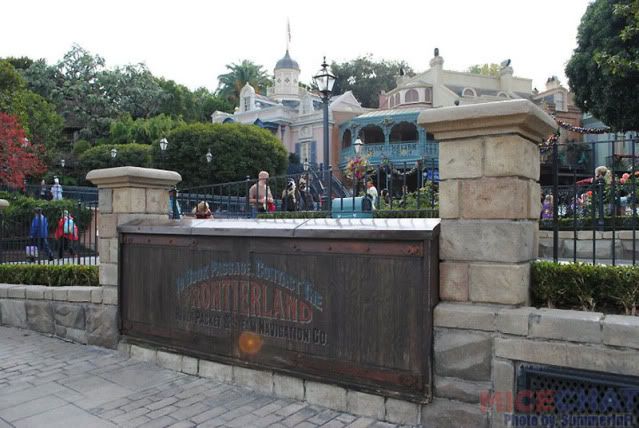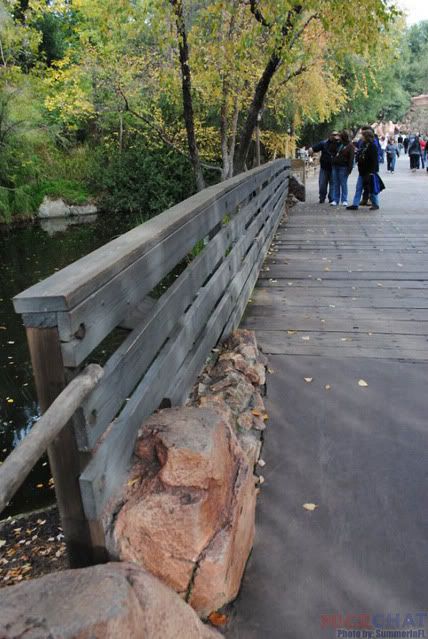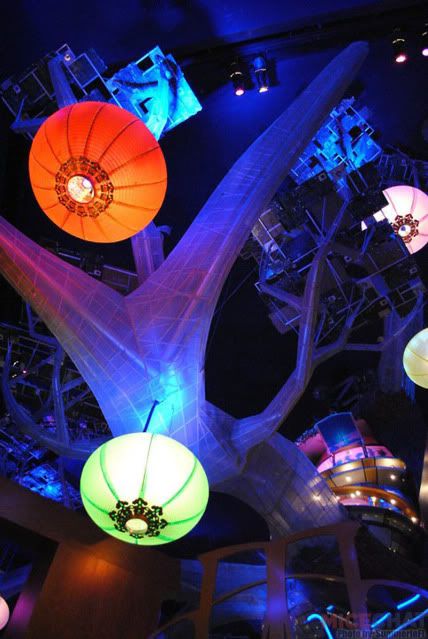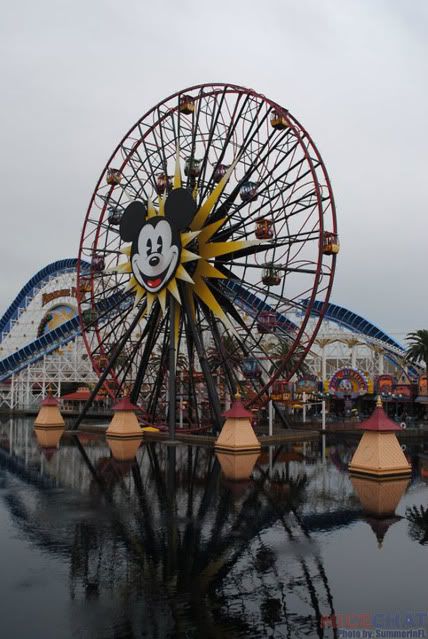 David Yeh visited the Tron Pop-Up Shop
On November 19th, The Disney Consumer Products team created a brand new shopping experience to support their upcoming film,
TRON LEGACY
, opening December 17th. This one and only TRON POP-UP SHOP is truly your one stop shopping for all things tied to the film but some things are more limited than others so you might want to make a trip sooner than later!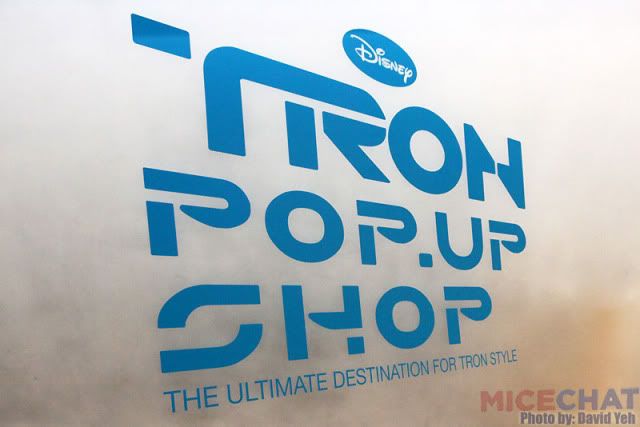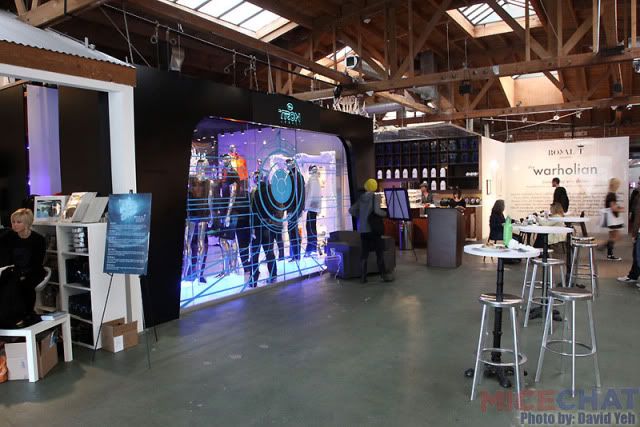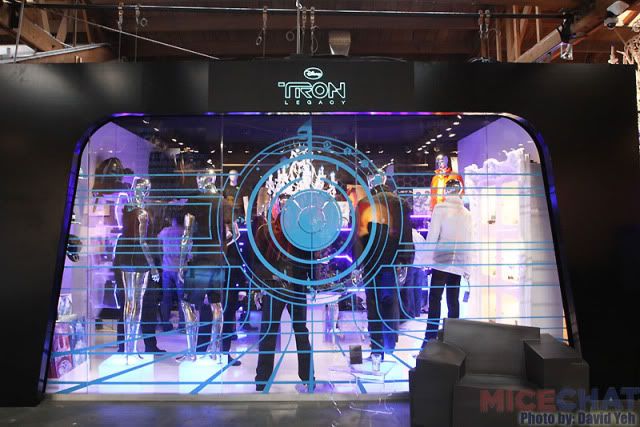 This is the Cappellini TRON Armchair designed by Dror Benshetrit and inspired by the Tron: Legacy Outlands terrain. This will be released in Spring 2011.
Small exclusive art prints are available.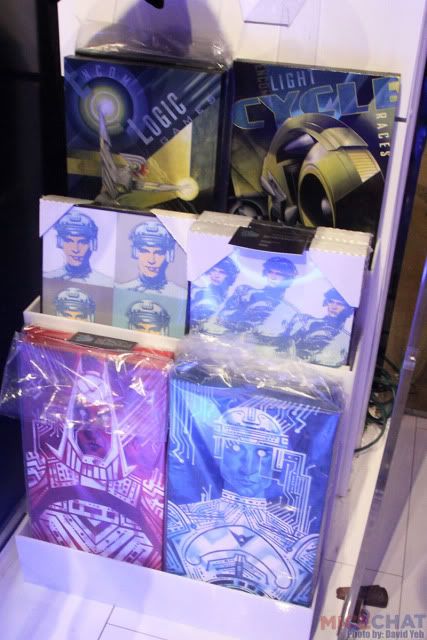 An assortment of hats..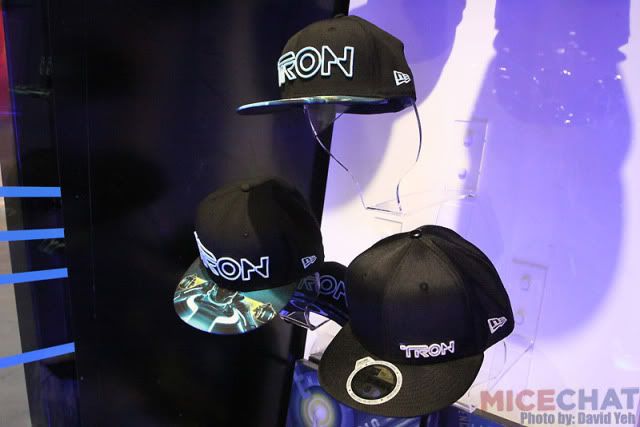 Belt buckles...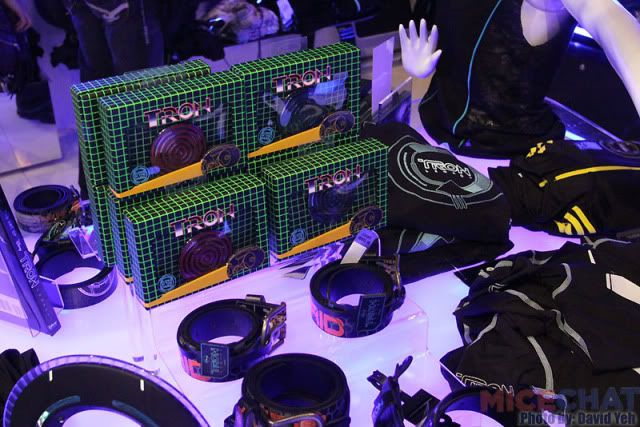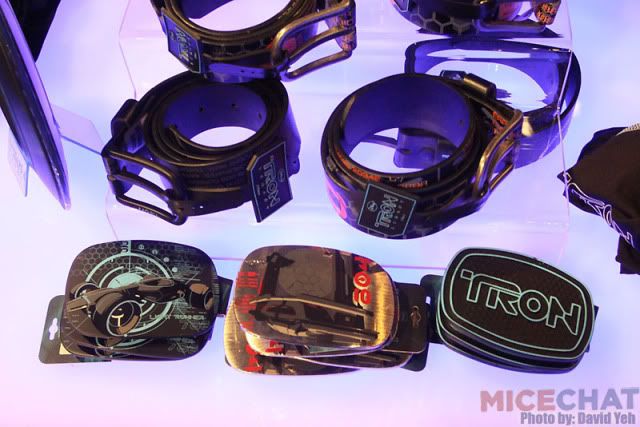 Shirts...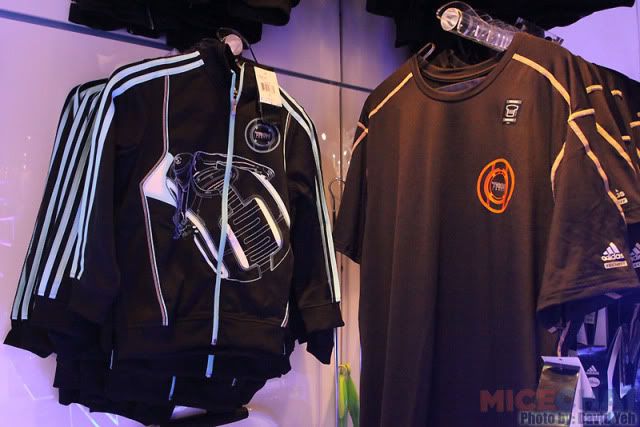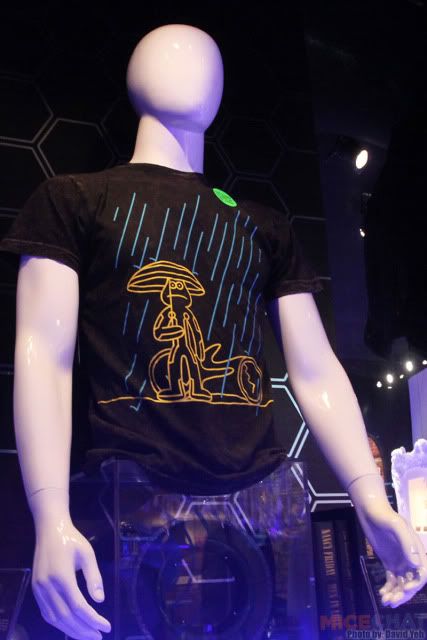 This small store does have something for everyone.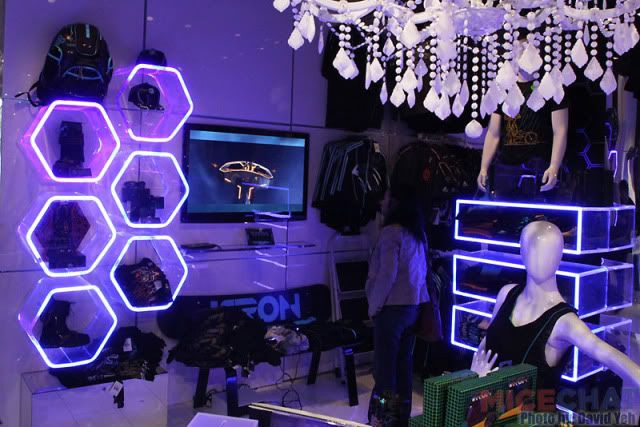 This swim gear might look better on those mannequins than real people.
Snowboard in style with these Burton boots.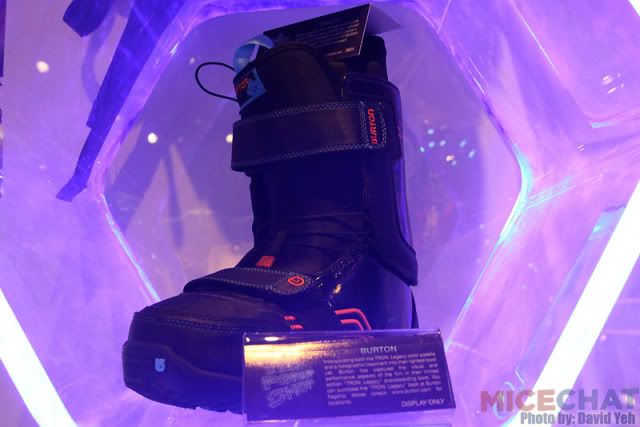 And the board.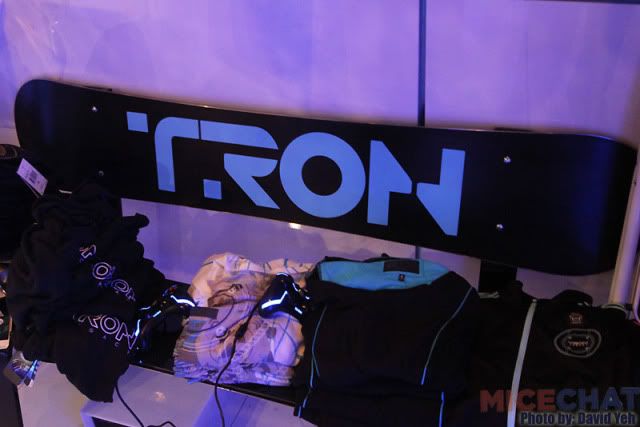 Eventually everyone will own their own 3D glasses. Oakley is the first to do it and has a special TRON design made for it as well.
This pack, also made by Oakley is for the high rollers.
Yes, even Vinylmation has gotten into the act.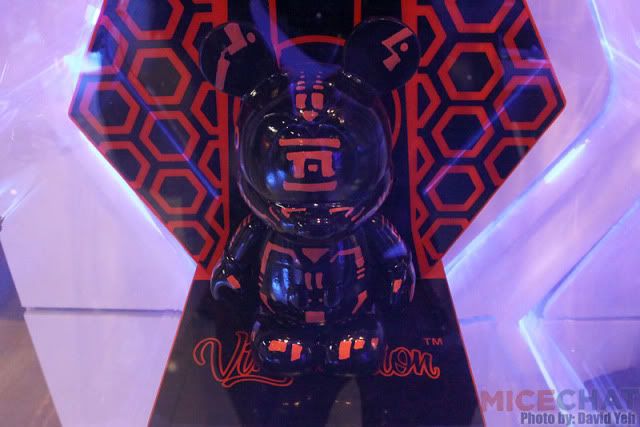 The Adidas gear is probably the sharpest around.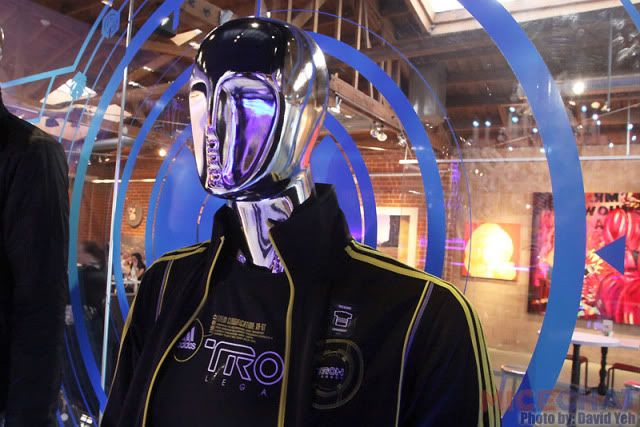 There's some non-obvious apparel...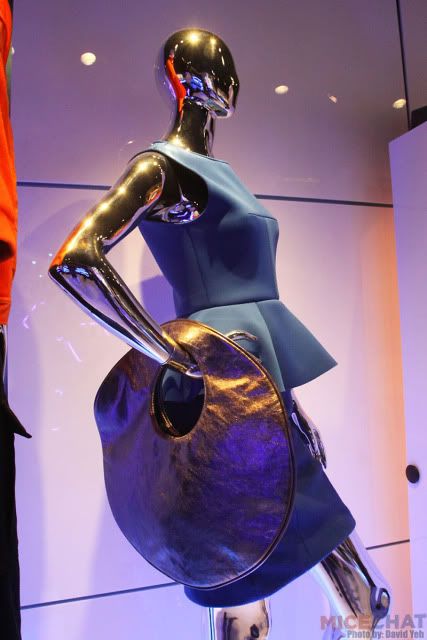 For the ladies...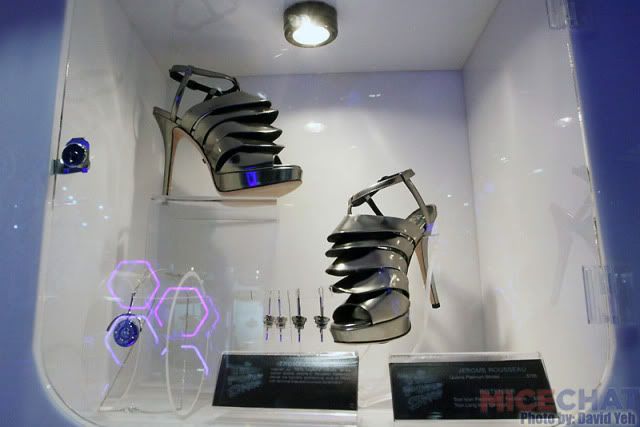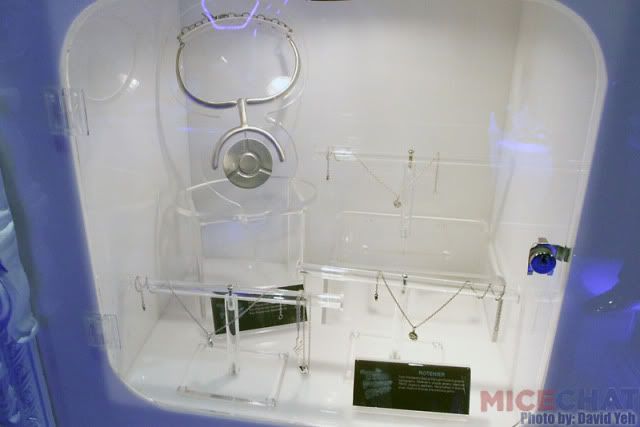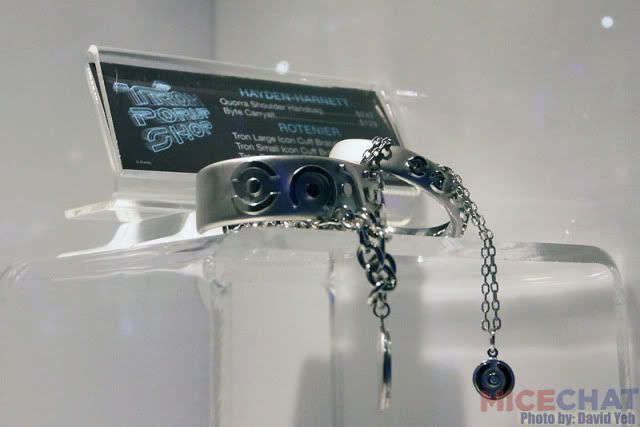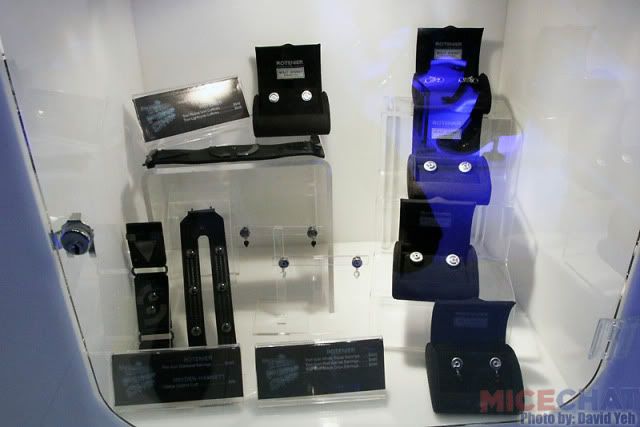 For the men...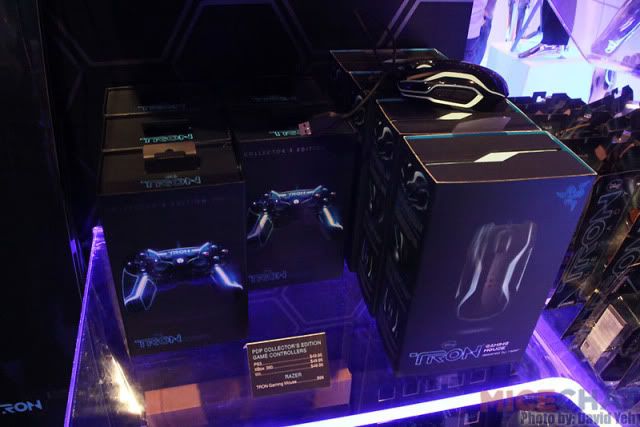 For the kids...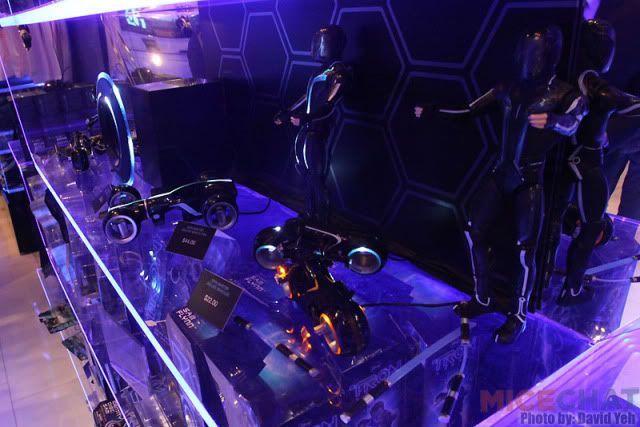 For the first time ever, nobody will ever gripe about Disney's lack of support for TRON LEGACY merchandise because there is a lot of it. They've done a remarkable job with it and now let's hope the movie does its part in the theaters as well.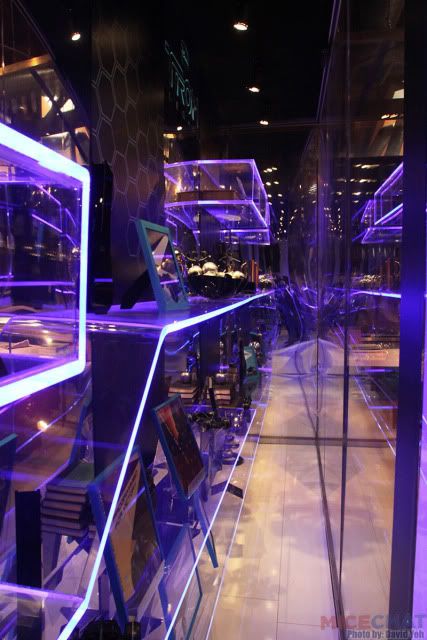 That's all we have for you on the TRON POP-UP SHOP. Definitely check it out if you have a chance. If you're hungry, the Maid Cafe will serve up some TRON-themed treats right next door.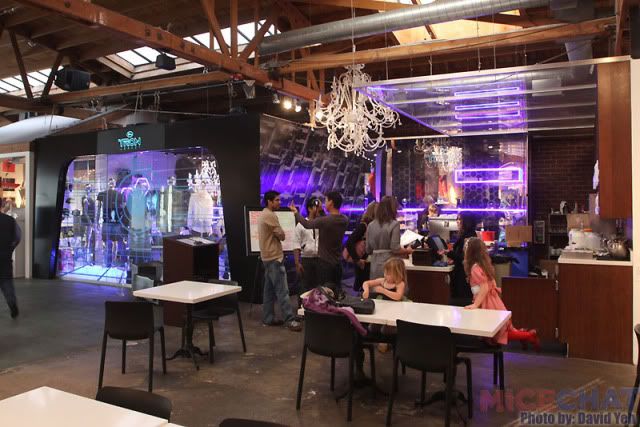 I promise you, that is an illustration of a cup cake.
Here's more vintage post cards from the collection of RegionsBeyond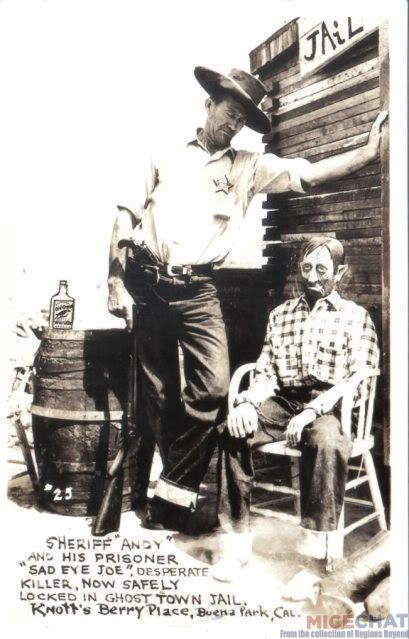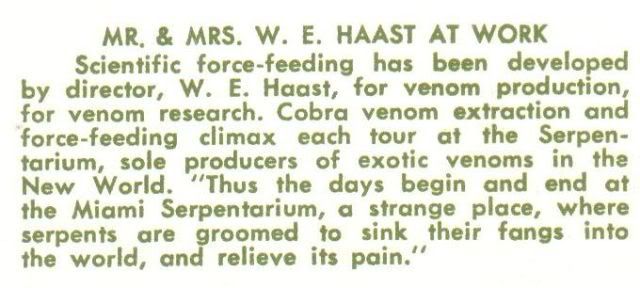 The Miami Serpentarium Laboratories was still in existence in Punta Gorda, Florida in 2006.
Attitude, rather than disposition is more definitive of serpent behavior. From the moment they emerge into this world until they complete their life cycle, their attitude is "Don't tread on me. I am well equipped to defend myself, but content to pass through life unnoticed. I mean no harm to anything or anyone that our creator has not provided as my bill of fare; I am self sustaining and I like it that way, please pass me by." - W.E. Haast

The Calusa Herpetological Society Of Southwest Florida took a trip to the Serpentarium in 2001 and posted this photo of W.E. Haast:

We found this photo of the Stump House in the Alameda County archives:
From the Archives: We visited the World Famous Stump House & Cheese House in 1996, after seeing it in postcards from the mid-1960s. It was a 50 ft. long home carved from a redwood log. It was beat to splinters, closed, and for sale when we finally saw it in person, languishing on Broadway at Clark St. in Eureka. The World Famous Stump House caught on fire in later years and the remnants were removed. [Roadside America Team, 02/20/2005]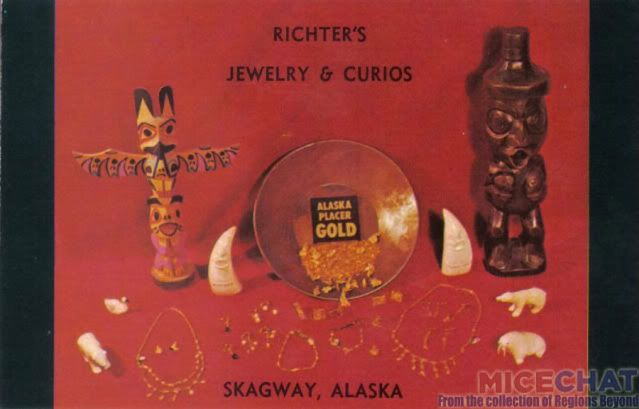 Richter's is still selling curios in Skagway to this very day! From Google Street View: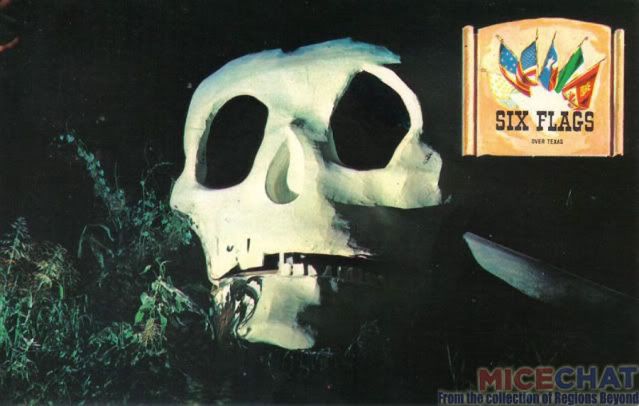 Skull Island was one of the original attractions at Six Flags Over Texas on opening day in 1961. Skull island was more of a section than just an attraction, in that it was a themed area consisting of other attractions. From its opening in 1961, it expanded to its largest in 1968. After the opening of the tower in 1969, it dwindled down to nearly nothing, when the last remnants were removed at the end of the 1982 season. The Island was a activity area themed loosely on the exploits of Jean Lafayette, and other pirates, off the Gulf Coast.

The rafts, guided by host and hostess, traveled across the Skull Lake to the back side of the Island, where the guests disembarked. The rafts then carried those waiting back to the dock.

The "Skull Rock" was the central element of the Island. The skull shaped rock stood nearly two stories tall. The skull slide traveled out the left ear of the skull, turned 90 degrees, and ended to the front side of the skull. Entry to the slide was through the right ear. While waiting their turn, guest could look out through the skull's eye sockets.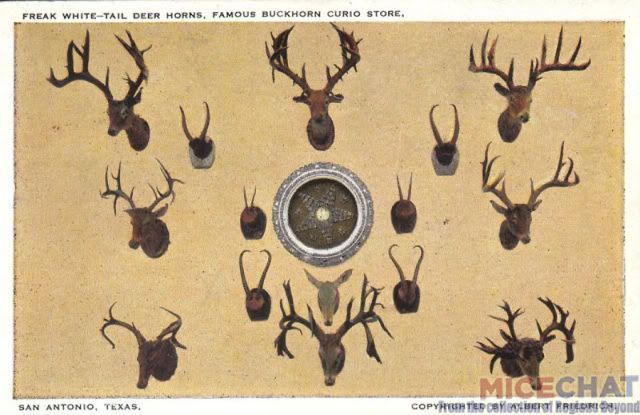 sir clinksalot takes us to a classic hometown Christmas parade
Only in California can you have a local Christmas parade in 80 degree sunshine. The 49th annual Camarillo Christmas Parade was held on December 11th.
High School Bands were out in full force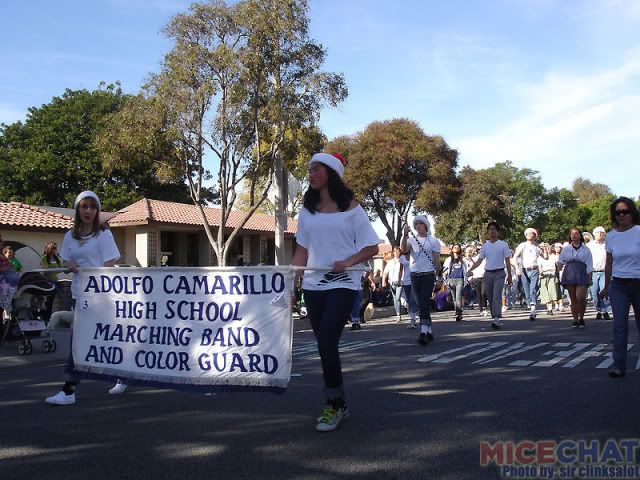 As well as Scorpy, the Camarillo Scorpion's mascot
The Future Farmers of America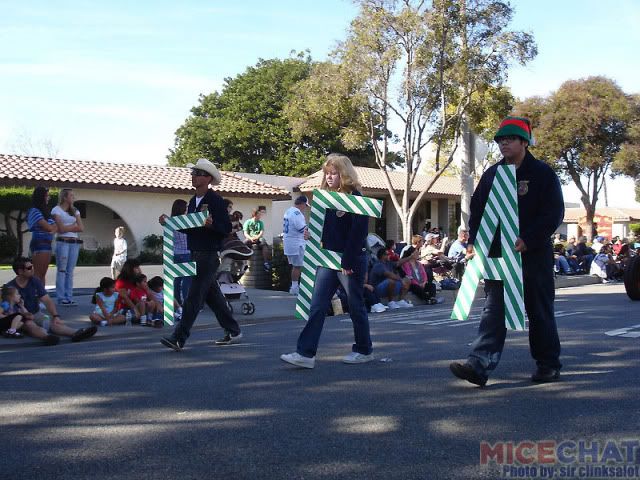 That girl in the red shirt looks mighty familiar
Classic Cars and Motorcycles were scattered throughout the parade
Local elementary and middle schools were also well represented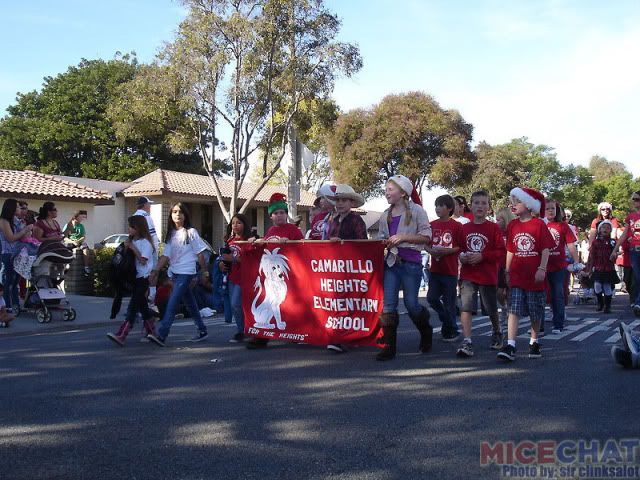 Ventura County Fire Dept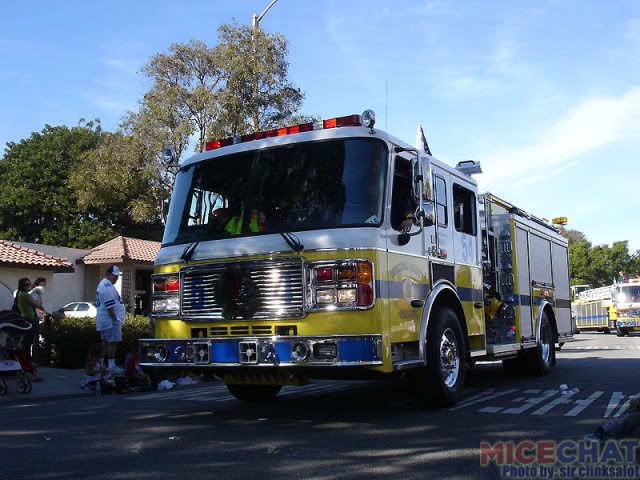 Big inflatable ornament
Local officials were out in force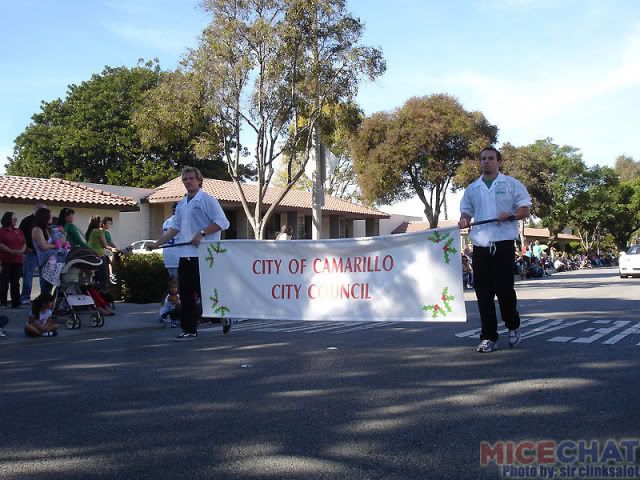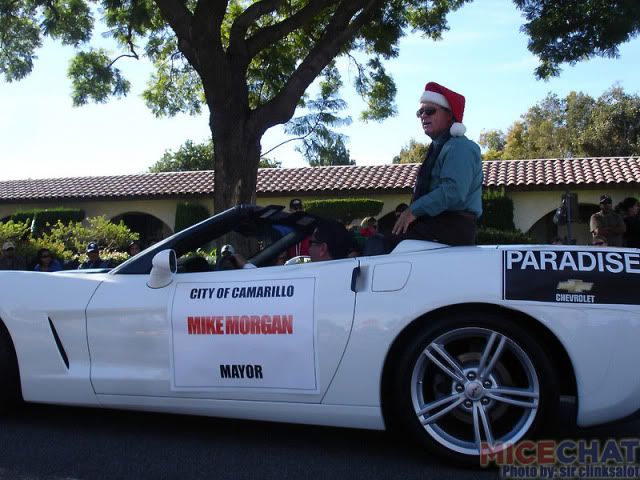 More marching bands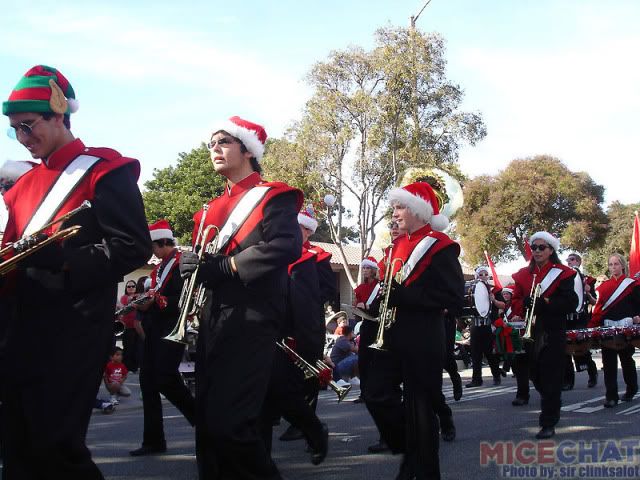 The "Star Cars" were a big hit
Herbie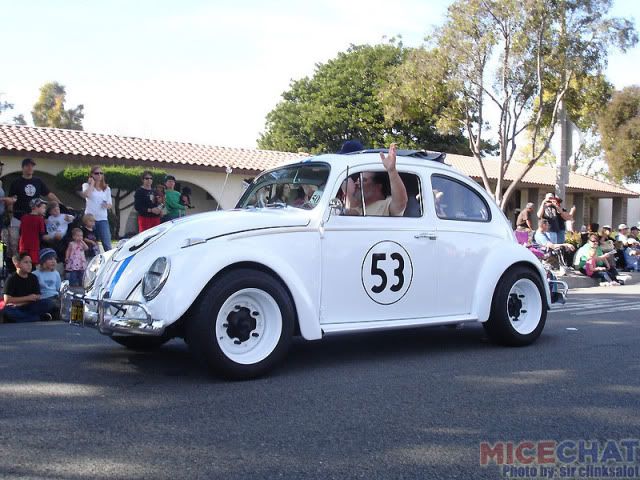 Starsky and Hutch's Gran Torino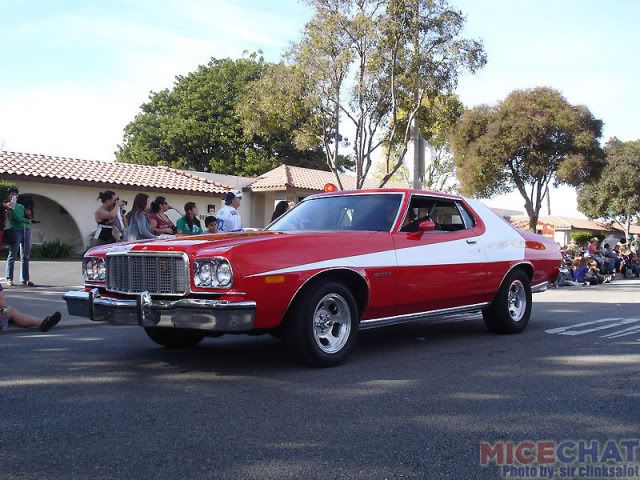 The "A" Team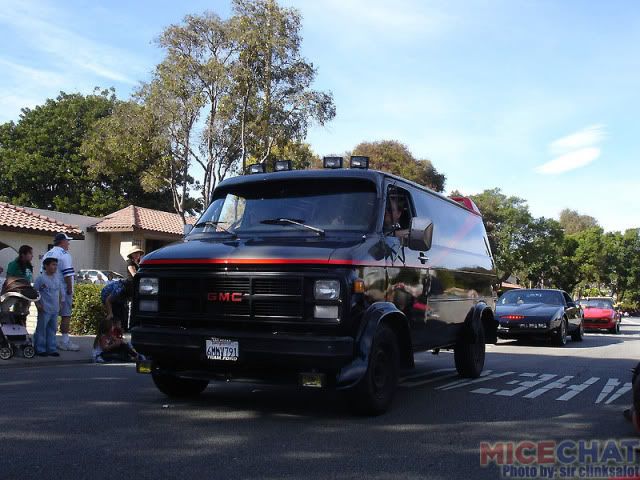 Kit
Magnum PI
Bumblebee from Transformers
Classic VW
Oxnard College Fire Academy (who's a good doggy)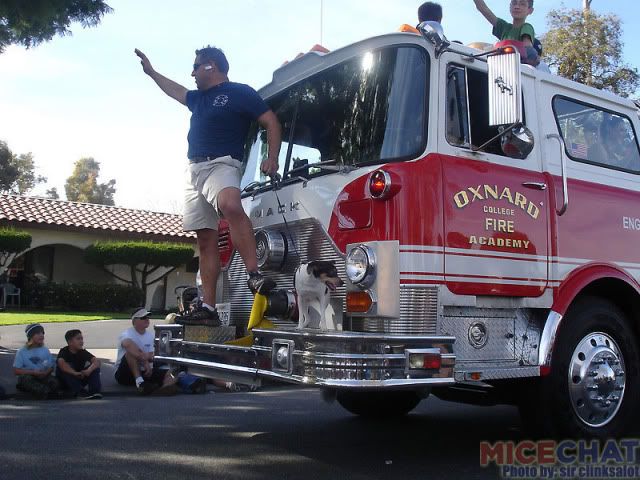 Of course, no parade in Ventura County would be complete without some farmers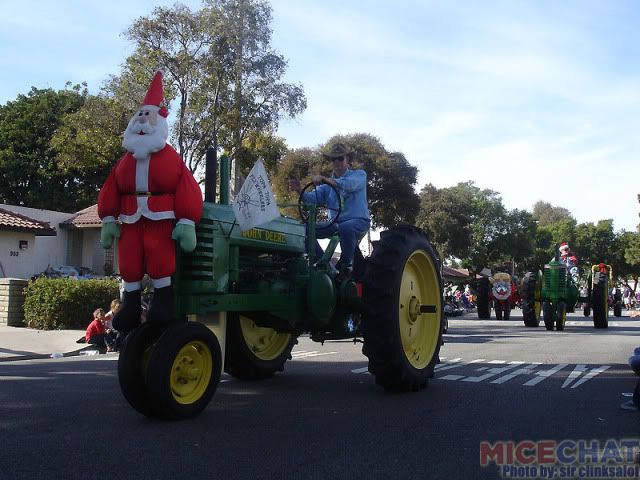 And after 2 1/2 hours (yes, you read that right) the parade ends with a visit from Santa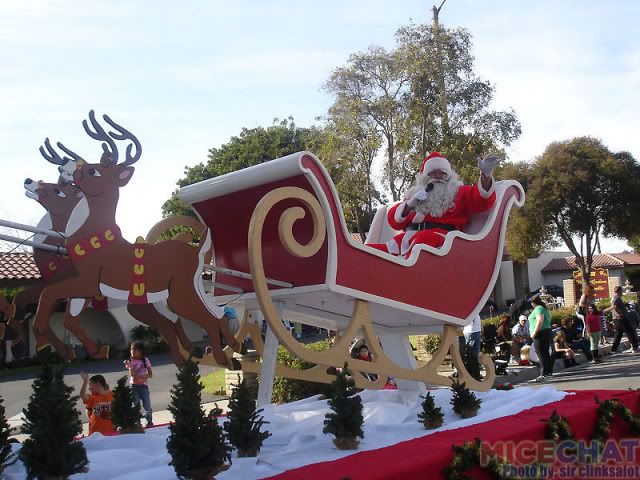 Here's a little tease from Rya86n for a report he promises for next week
Despite the hot temperatures and sunny days I depicted in photos last week, it appears we have some snow forecast on the Gold Coast.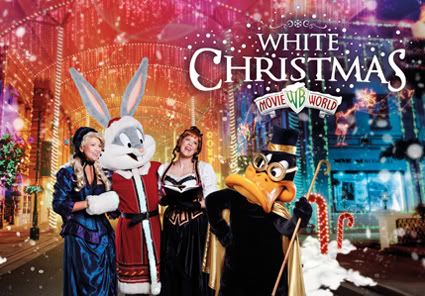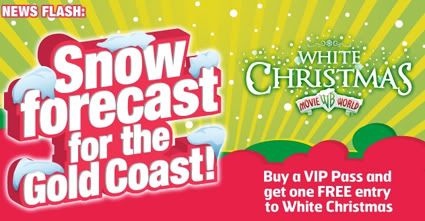 For the first time ever Warner Bros. Movie World will become a Christmas wonderland featuring an amazing array of family entertainment over eight magical nights.

The White Christmas entertainment will include a spectacular display of one million fairy lights in Main Street. There will also be an ice-skating show starring the lovable LOONEY TUNES characters.
For the little ones, Movie World will offer Christmas Carollers, a special Polar Express 4-D experience and of course Santa Claus will make an appearance.
The highlight will be a dazzling evening Christmas Parade full of colour and light, all under a glistening white snowy sky.
Looking for up-to-date reports from Disneyland
including photos, gossip, park schedules and more?
Visit these MiceChat columns each week:
And that brings us to the end of another week. Our photographers have just enough time to reload their cameras before we see you all again next weekend. Thank you to all of our wonderful readers, and as always, a huge thank you to our amazing team of global photographers, spies, and gossips:
Where have YOU been recently? We invite you to share your photos of theme parks or any other destination that may be of interest to our readers. Please feel free to contact me via MiceChat Private Message (screen name Rixter)
or send me an email:

[email protected]

.
It is readers like you who make MiceChat such a special place.
Don't miss a single one of MiceChat's Featured Blogs (including the Weekend Update). Add our feed to your favorite feed software or site:
Follow us on Twitter