Summer is nearly here. Have you made your vacation plans yet? Will your plans include one or more of your favorite theme parks? How will the increase in airfares and gas prices affect your plans?
Regardless of where you may travel, you can always count on the Weekend Update crew to take you on a free trip around the world every Saturday. Sometimes we have Disney parks, sometimes non-
Disney theme parks and sometimes we share an interesting destination that doesn't have a roller coaster!
Post-earthquake
Tokyo Disneyland
still holds our fascination and
Roger55
has more photo coverage of the activities in the park after the tragedy. The Japanese have introduced some of the secular aspects of our American Easter celebration into their culture and this is manifested at Tokyo Disneyland in a majestic way. The giant Disney character Easter eggs are amazing.
RegionsBeyond's
Disneyland After Dark contribution is introduced by
Walt Disney
himself. This is my favorite time at my favorite park
Rya86n
takes us on a trip to Brisbane Botanic Gardens Mount Coot-tha.
Then we have the final installment of
David Yeh's
report on
Legoland
in Carlsbad, this time bringing us photos of the Sea Life aquarium that is adjacent to the theme park built by toy blocks.
Have a great weekend everyone.
SATURDAY MORNING UPDATE
MiceChatter
WDI33
shares these shots of the Disney Wonder sailing under the Golden Gate Bridge into San Francisco Harbor. The final shot shows this magnificent vessel docked at Pier 35. The Wonder will only be in San Francisco for a few days on her way to Alaska to begin the first year of Disney Cruises in that state.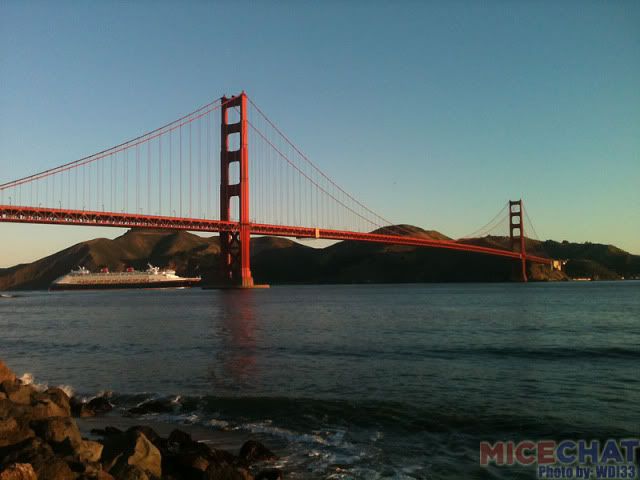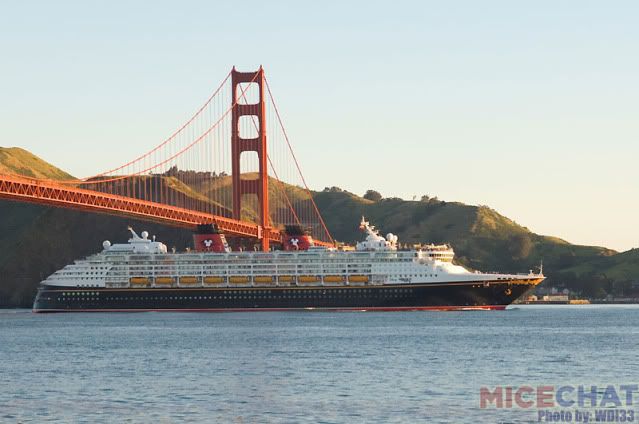 Roger55 has more from Tokyo Disneyland
This week I want to continue my report with Part II of the awesome Easter Wonderland 2011 festivities at Tokyo Disneyland. Last week I shared some of the amazing park decorations for the event. This week I'll share photos of the Easter Wonderland Parade and the character Easter Eggs from the special egg hunt activity.
In my final installment next week I share some photos of the recently opened Cinderella's Fairy Tale Hall which was constructed inside Cinderella Caste. I'll also have itselfsome photos of the specialty merchandise created especially for Easter Wonderland. Be sure to check back next week!
Disney's Easter Wonderland Parade - 2011
The 2011 version of the Easter Wonderland Parade is very similar to the 2010 version. For those of unfamiliar with the parade, it is comprised of several elaborate floats which are loaded with the Disney Characters in their Easter's finest costumes. The soundtrack has been changed slightly. And the Guest participation "dance" has also been changed for this year. Many also have stated that it appears the parade does move along at a quicker pace than last year.
The parade makes three show stops along the way. At each stop, all the characters and dancers perform for the Guests. Mickey has a starring role in the parade as he goes from float to float, stopping at each one for a while. As he arrives at each of the larger floats he hops inside, and then reappears in a different costume for each time!
This quick change act and having Mickey pass down the entire parade route at street level makes Easter Wonderland a huge hit with the crowds, and is also the reason why it is one of my favorite Disney parades in the world!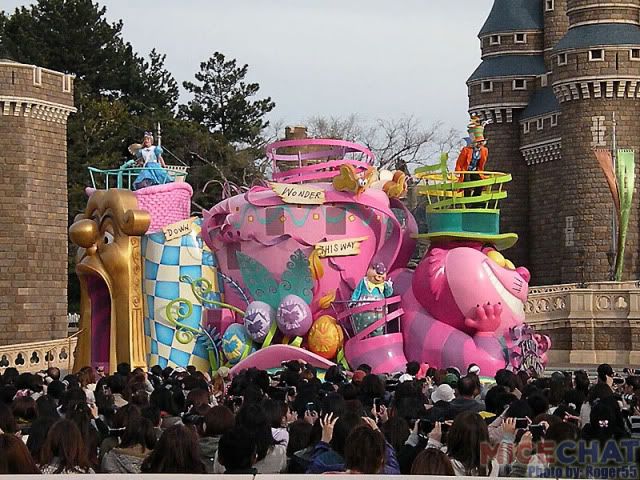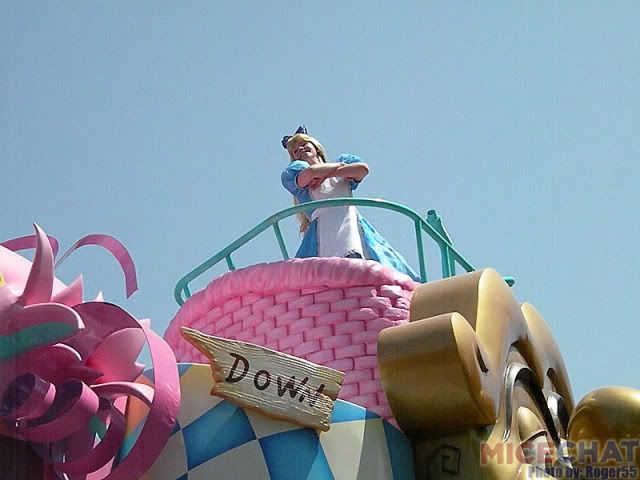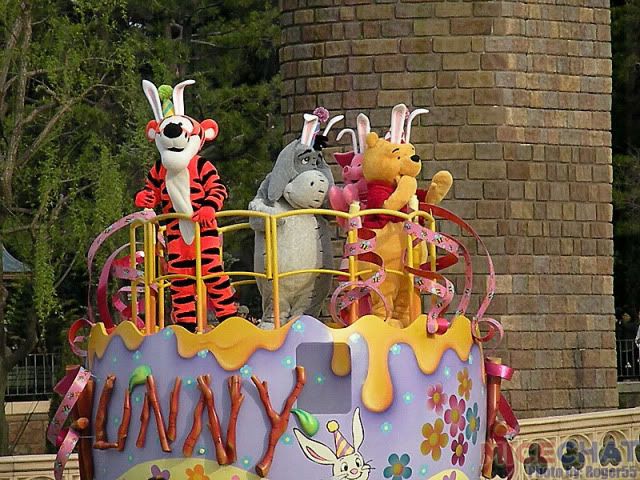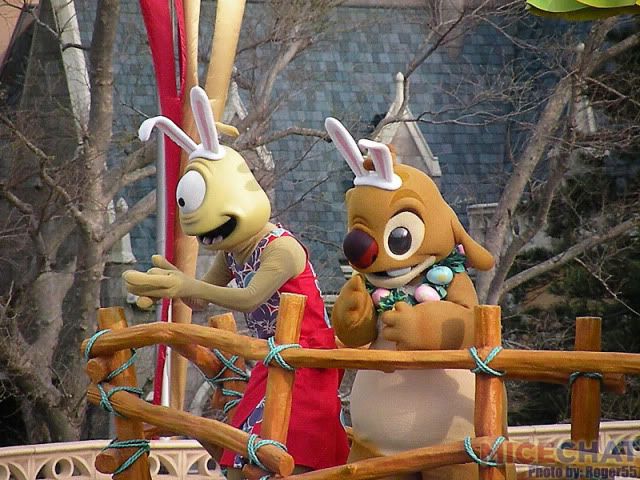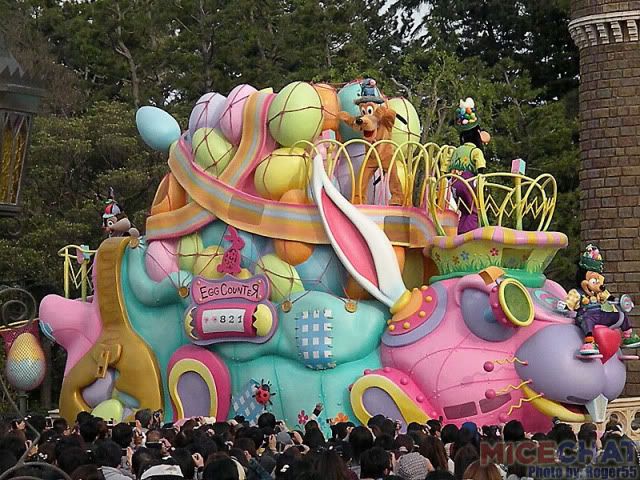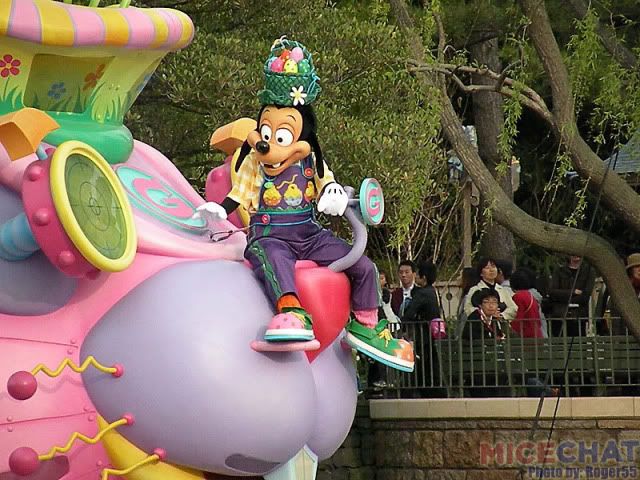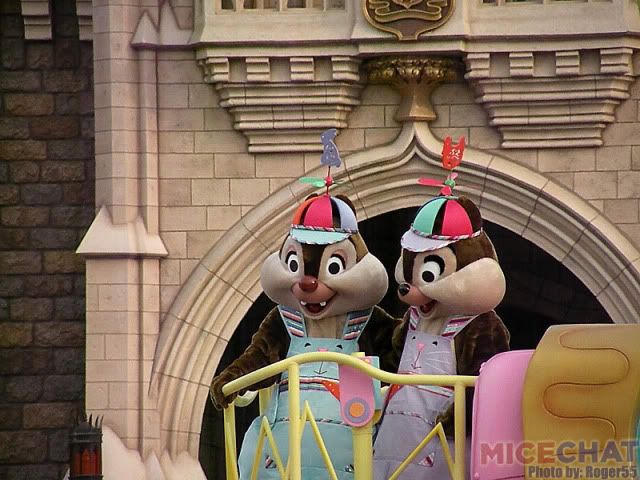 These next "penguin" bunnies were accompanied last year by Mary Poppins and Bert. Mary and Bert were missing from the parade this year. They might still be traveling back to TDL after their post-earthquake visit back home.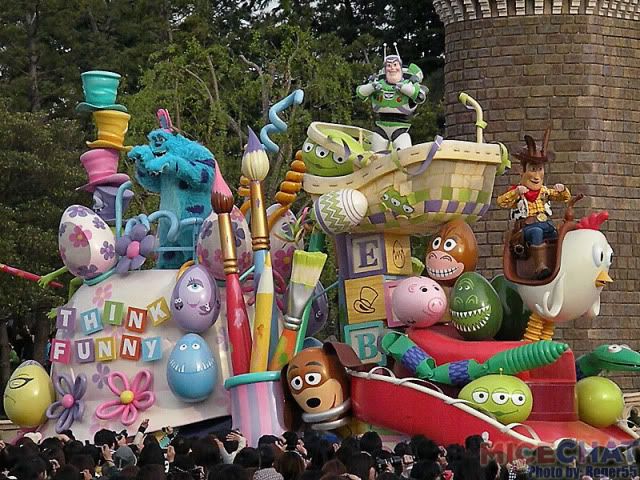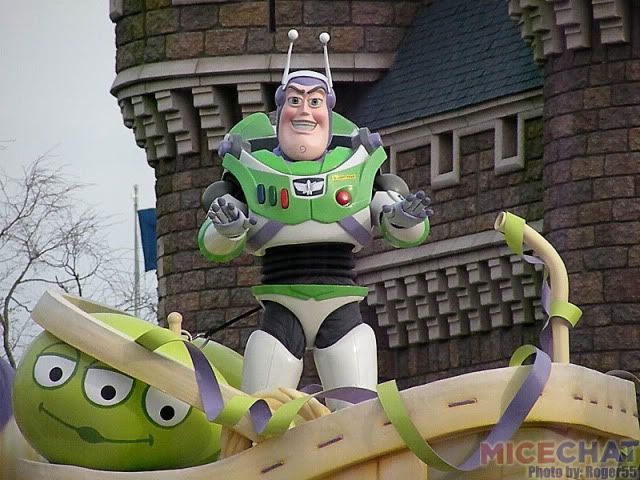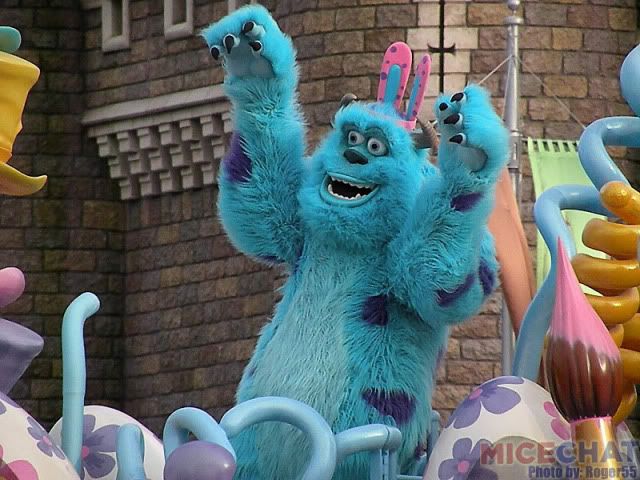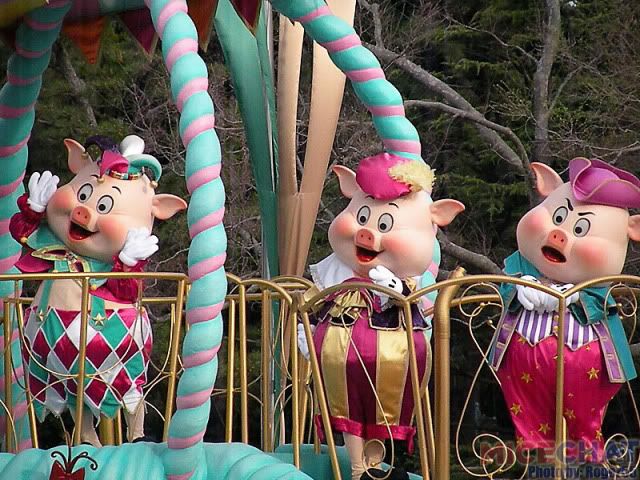 Esmerelda was missing from the follwing float. She too has probably not yet returned from her post-earthquake visit to back home.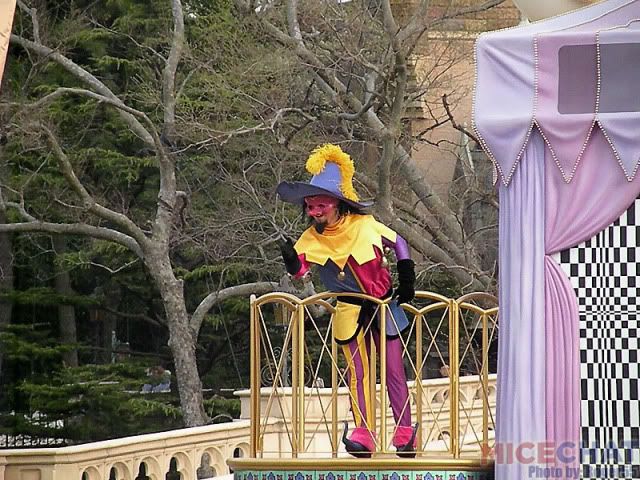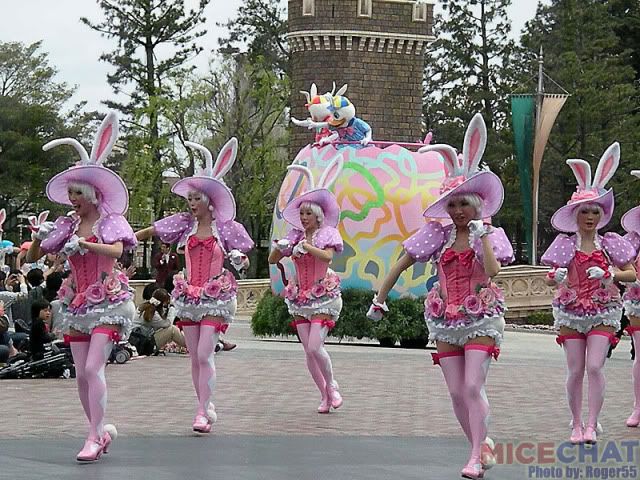 Mickey comes down to crowd level to start his way to visit all the parade floats.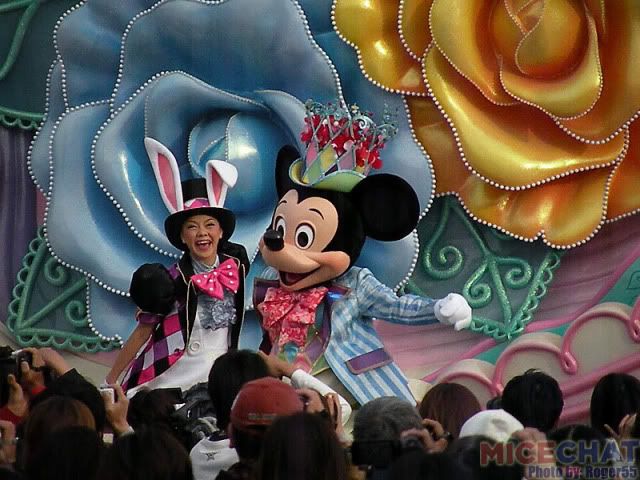 "I'm heading THAT a way!"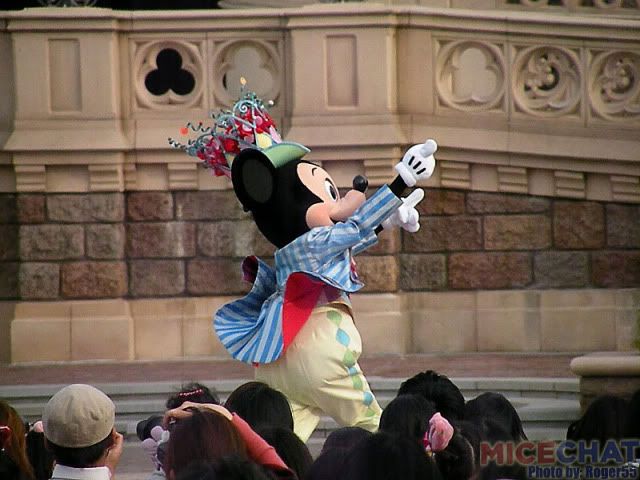 Presto change-o!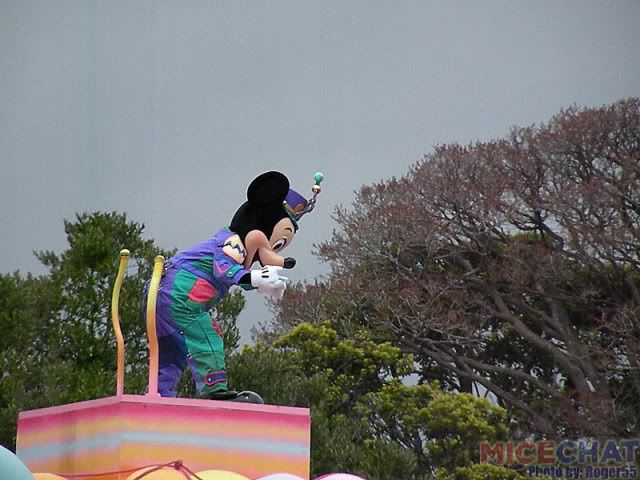 Next is Mickey in his Hawaiian costume. Unfortunately I wasn't ever in position to get any photos.
Off to his last stop.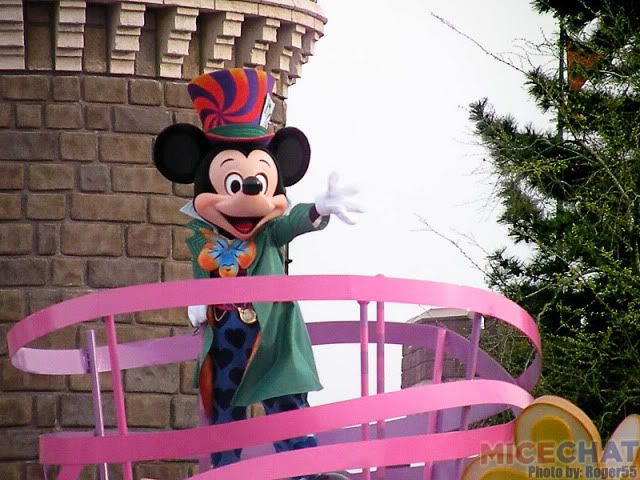 Easter Wonderland Egg Hunt
The following set of photos is for the Easter egg hunt activity for Guests. There are two levels or "courses" you can choose to do. The "Standard Course" is an easy course anyone can do and suitable for children. The "Expert Course" is a much more difficult and challenging course which really requires expert knowledge of TDL and a keen eye.
Here is a shot of the prizes you can win if you sucessfully complete the egg hunt. The charcter eggs are for those that complete the Standard Course. Upon completition you are given a random egg container which contains one of the seven different characters. For the Expert Course, you get the fancy medallion. There will be a different medallion for each of the three months of Easter Wonderland 2011.
For 500 yen you can do the "Standard Course". This is a relatively easy hunt in which you use the map to locate the different character eggs. When you find a character egg that matches one of the five stickers you were given, you place the sticker on the proper location on the map where the matching egg was found.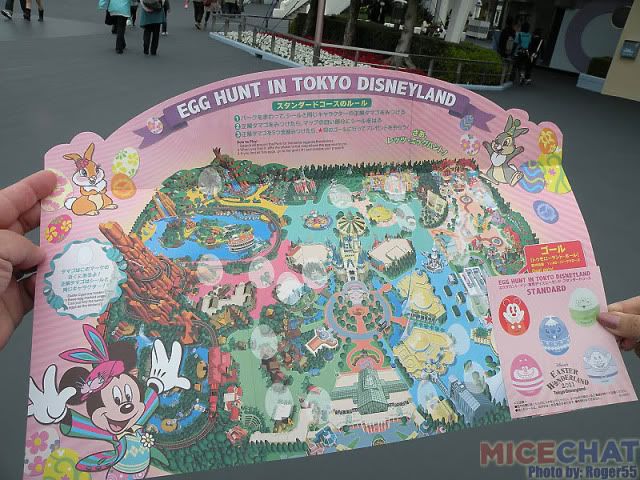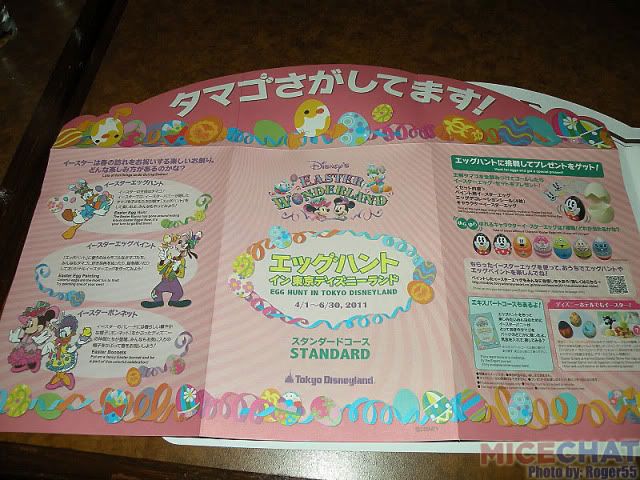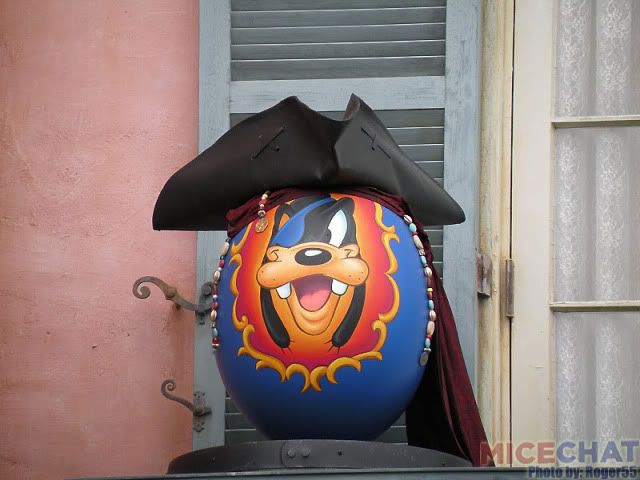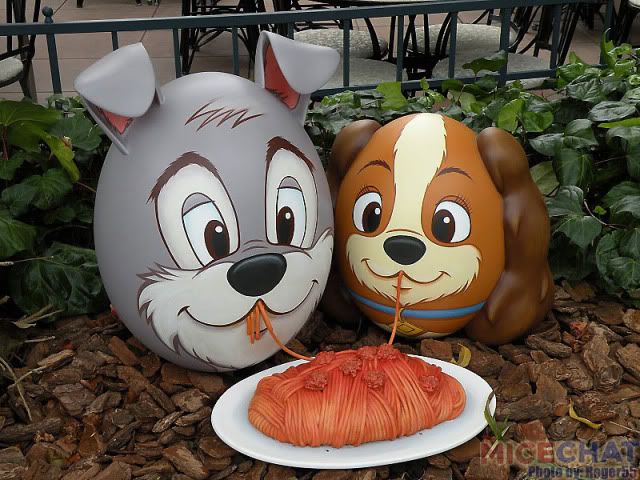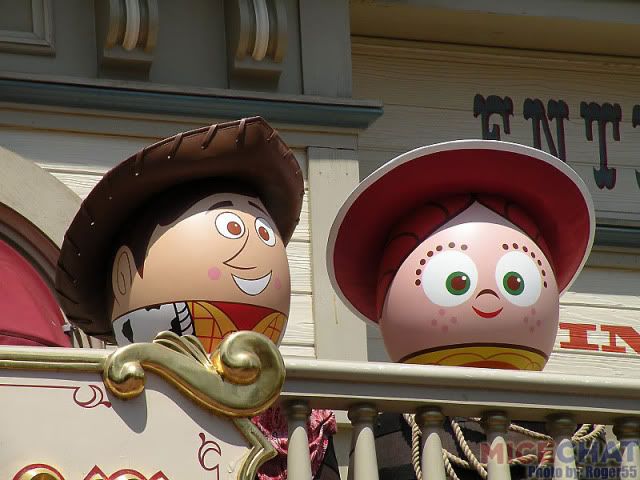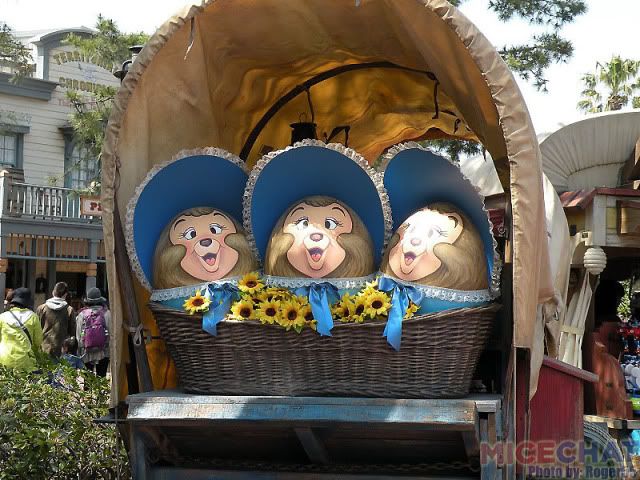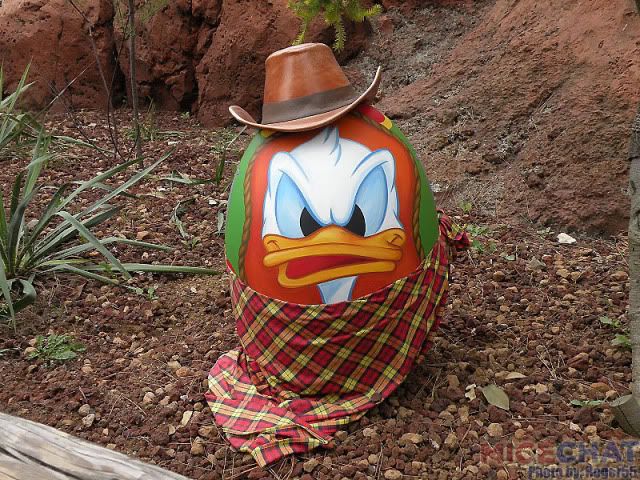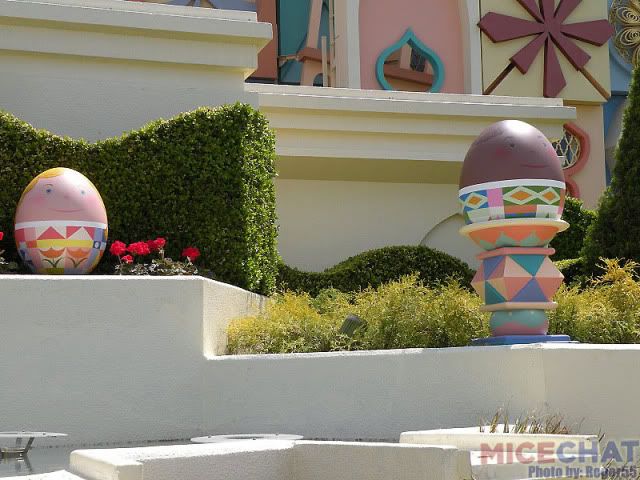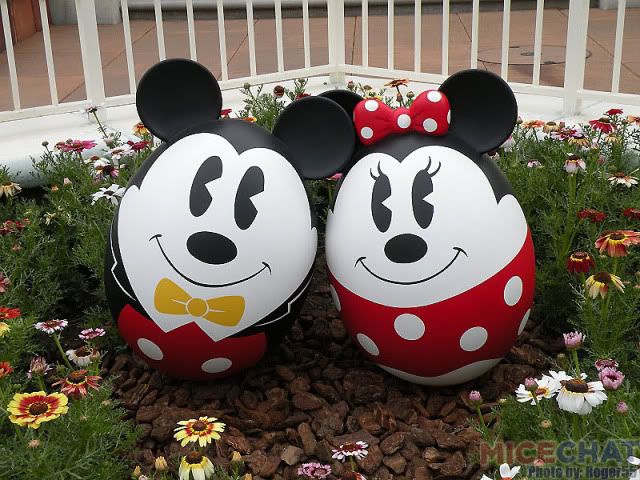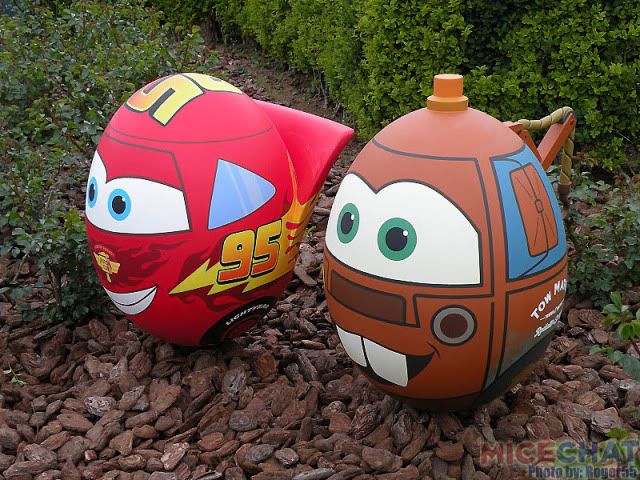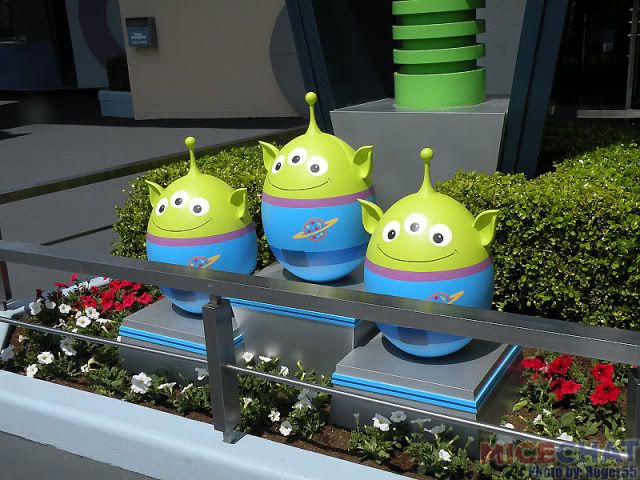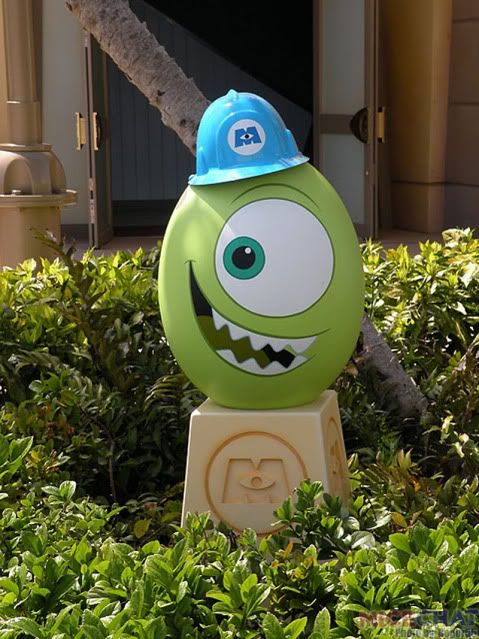 The Expert Course required you to use random photos on the map to locate the EXACT location where each of the photos was taken. If you find the location, you will also spot one of the special eggs there. Even if you found the egg, in some cases you had multiple photos taken near by. You had to figure out exactly which photo was taken closest to the egg.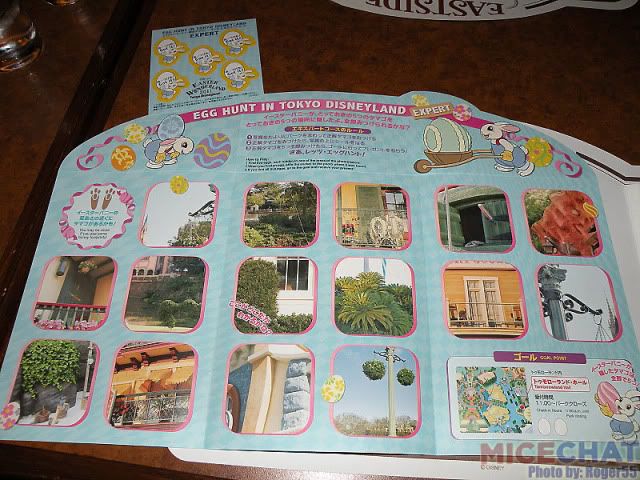 For anyone completing the Expert Course in the month of June, in addition to receiving the June medallion, that person will be invited to participate in the Easter Wonderland Parade that day!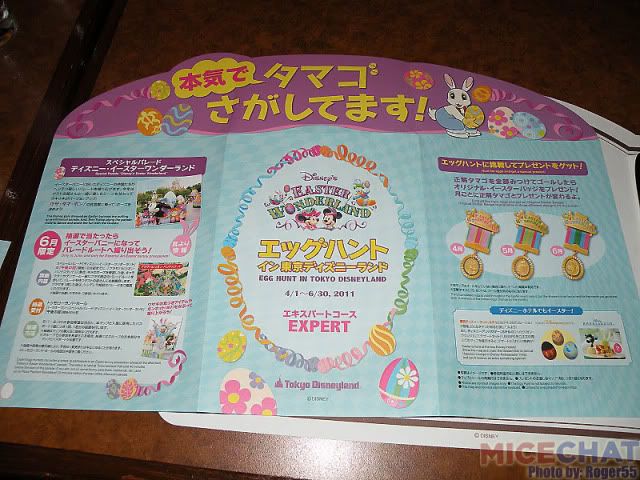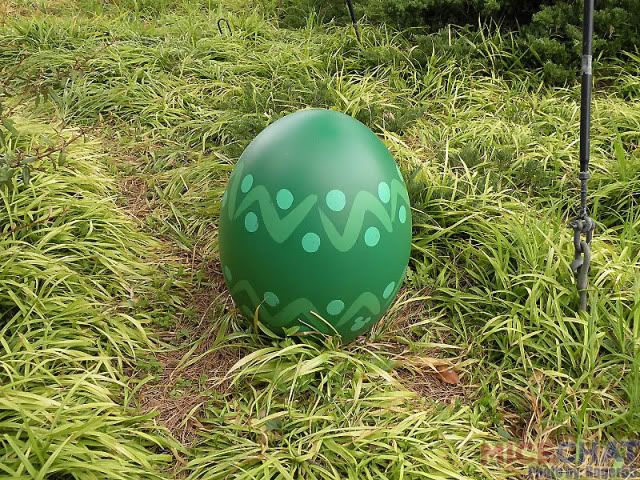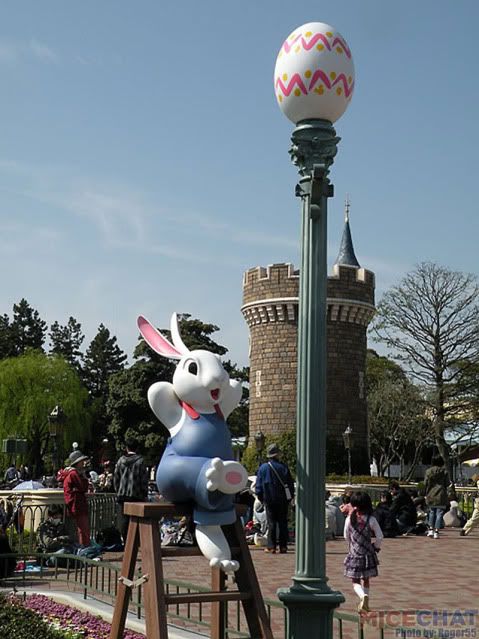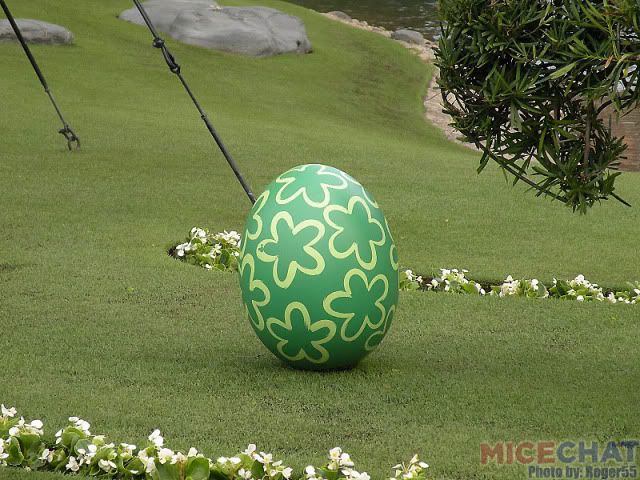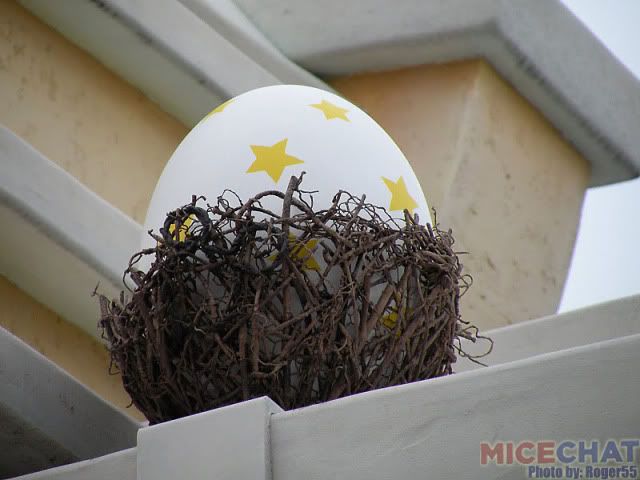 Okay! That will do it for this week.
Hope you enjoyed all the photos.
For those of you who did make a donation to the Red Cross Japan Earthquake relief fund, THANK YOU!
If you would still like to contribute, please do so at the following link.
https://american.redcross.org/site/D...rm1&df_id=5052
Thanks! Be sure to come back next week for my last installment.
Disneyland after dark by Regions Beyond
I will let Uncle Walt introduce this week's set of pictures for me, as I know he can explain what I am trying to capture pretty well:
This, then, is a small glimpse of the park once dusk has faded and night set in, the lights come on and the Magic Kingdom seems just a bit more realistic....the jungles of Adventureland seem deeper and the sound of unseen animals more convincing, New Orleans Square feels like a port city with it's nearly empty winding backstreets, and Big Thunder Trail is perhaps the best of them all in terms of hardly feeling like a theme park. Let's take a look around and enjoy....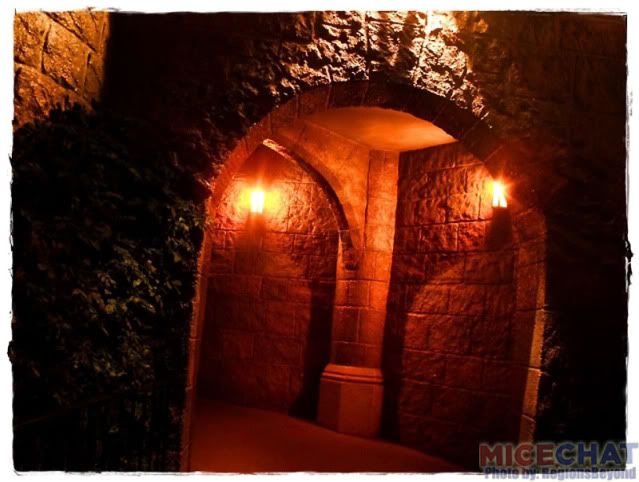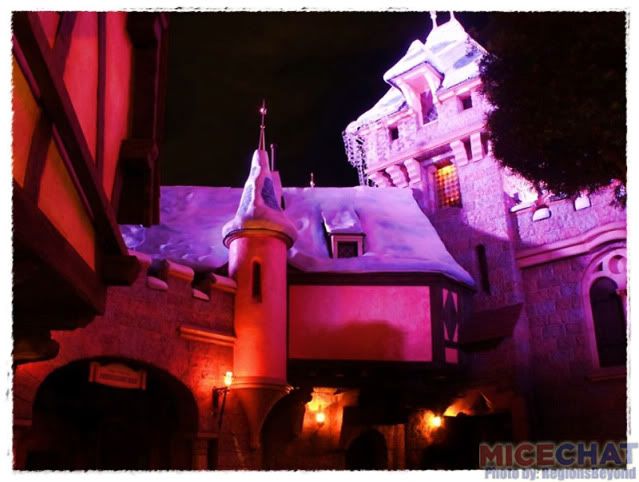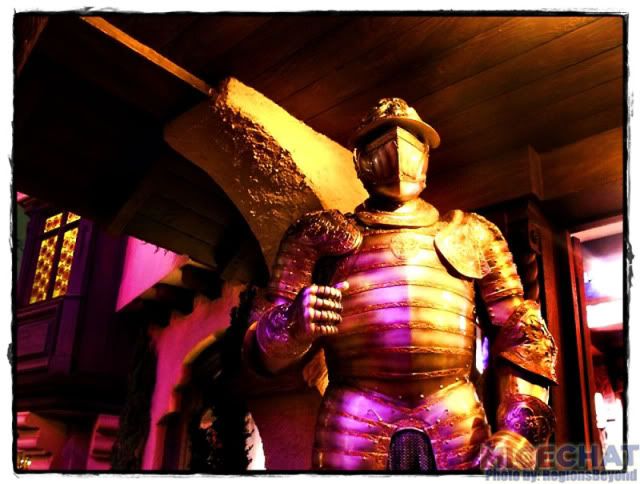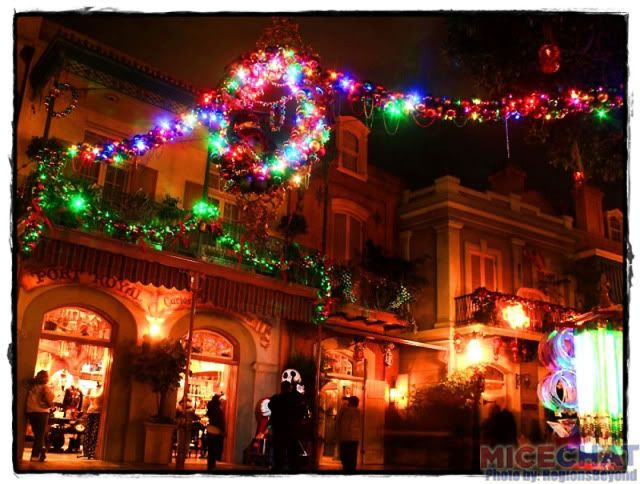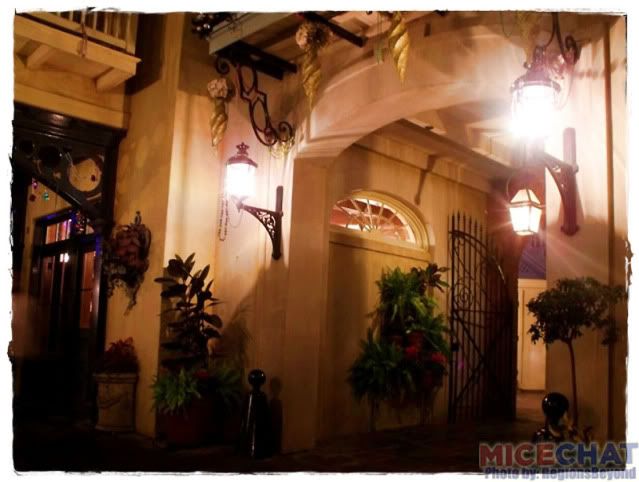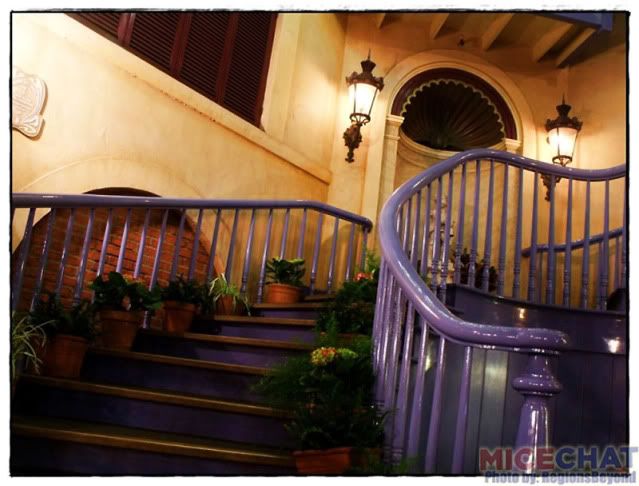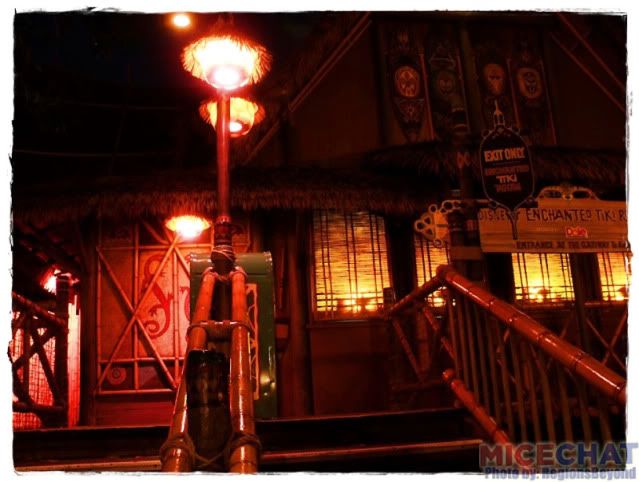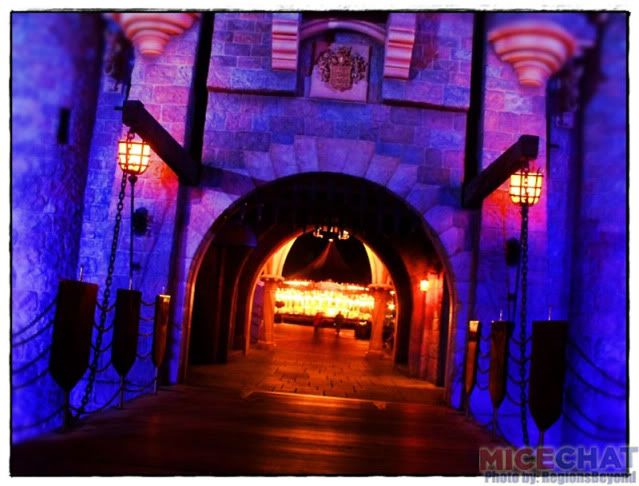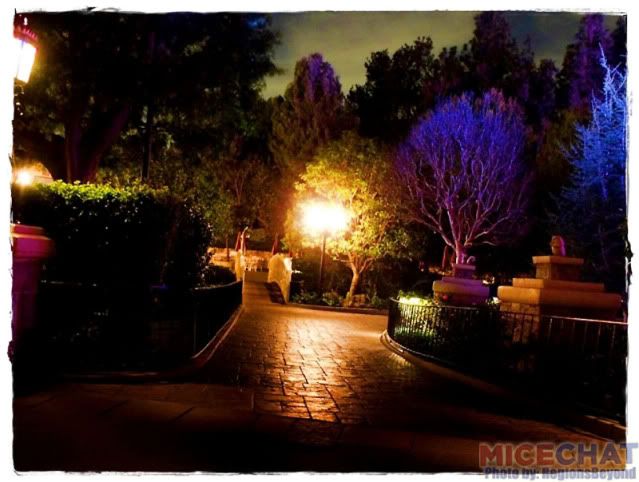 Well, looks like the park is closed, that about does it...no more rides on Haunted Mansion or the rest tonight. Better head back to the hotel and head back to the park sometime soon....thanks for looking around and goodnight, folks!
Australian Botanic Gardens via Rya86n
My most recent photographic adventure took me North of the Gold Coast and away from Queensland's Themepark Corridoor to
Brisbane
. In between wet weather and clouds, we took a stroll through the
Botanical Gardens at Mount Coot-tha
, which provided some great scenery and an excellent excuse to snap a few photos.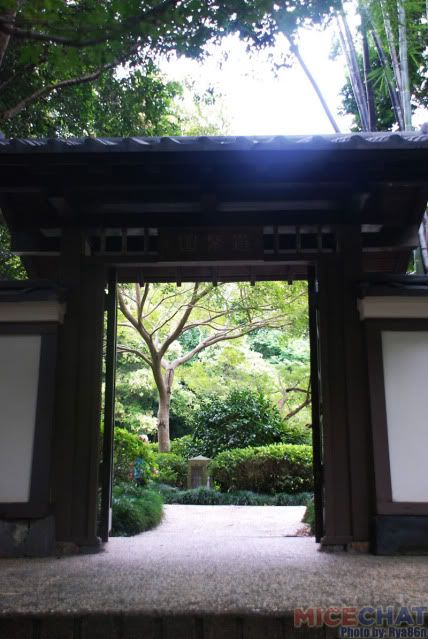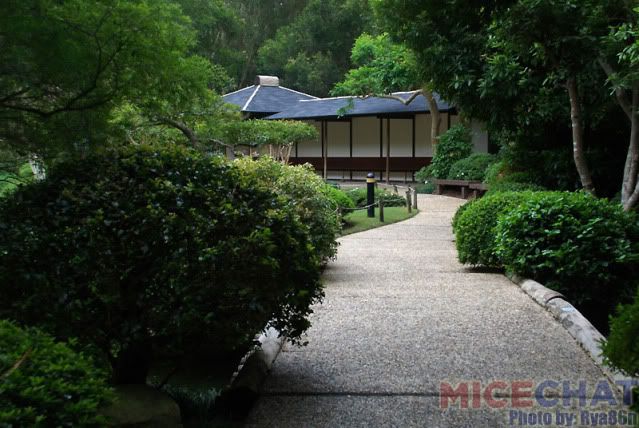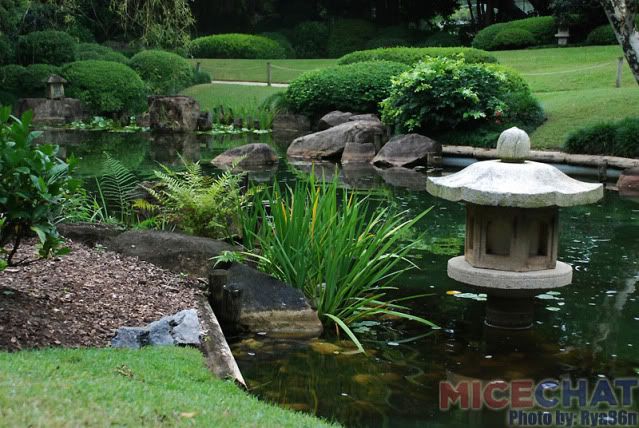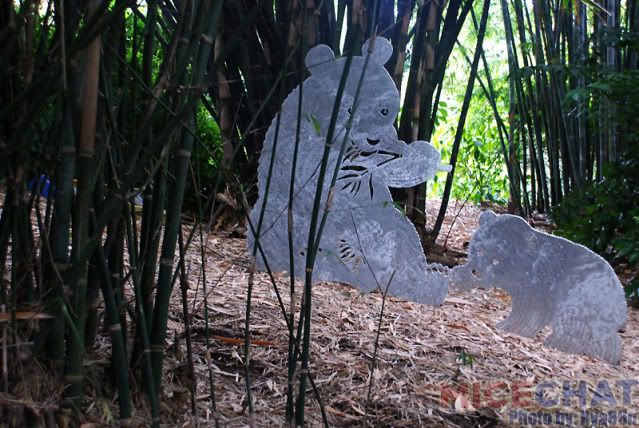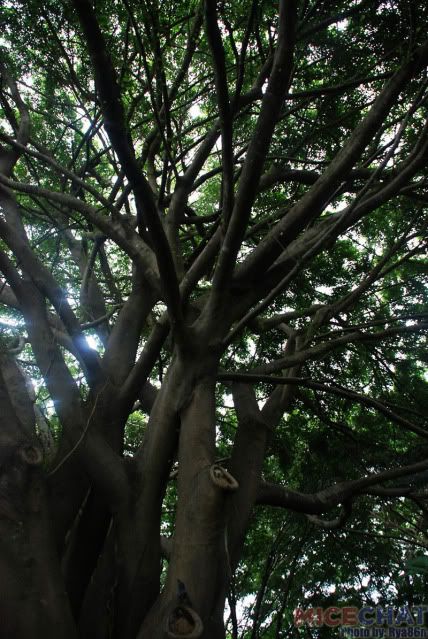 Here's more from Legoland courtesy of David Yeh
Located next door to LEGOLAND CALIFORNIA is the SEA LIFE Carlsbad Aquarium; a separate admission for $20 adults, $12 children ages 3-12. These photos were taken prior to the launch of the Octopus Garden but hopefully can still give you an idea of what this aquarium is like.
Geared mainly to younger children, this puppet show entertains the kiddies.
Jellyfish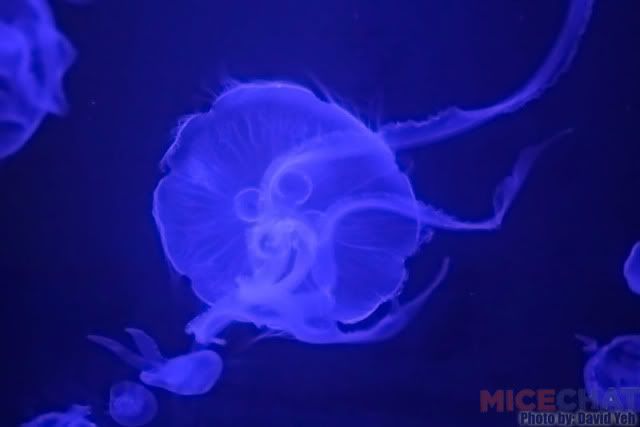 And while this is SEA LIFE, there's still a lot of LEGOLAND presence here.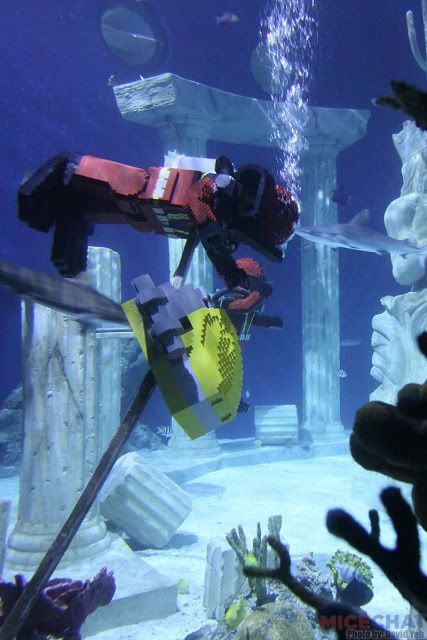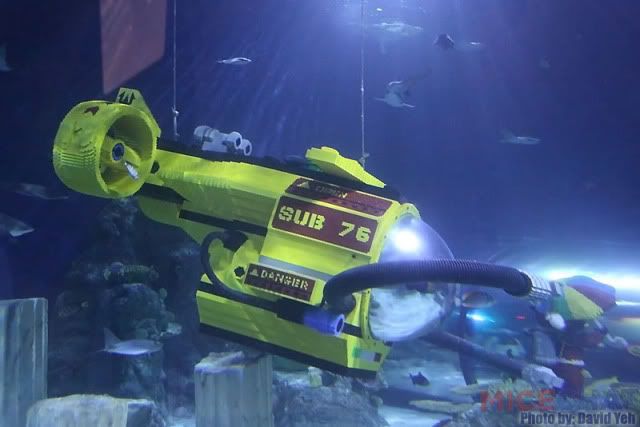 Sharks!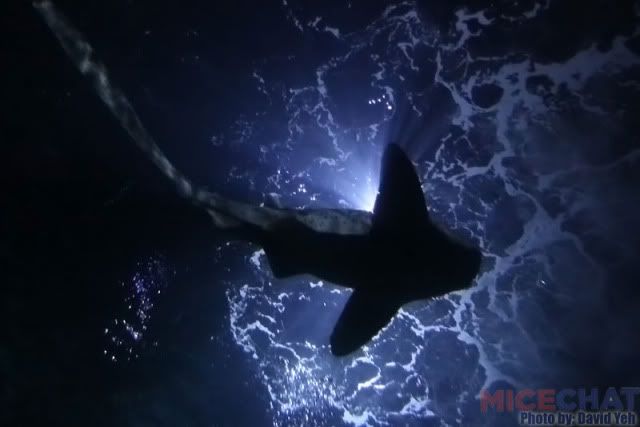 Manta Rays!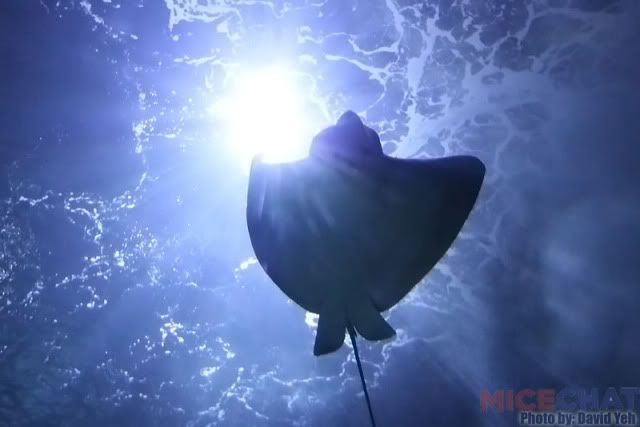 Proof that even Lego dudes aren't safe when sharks are involved.
Hope you enjoyed this look at SEA LIFE Carlsbad Aquarium!
Visit these MiceChat columns each week:
And that brings us to the end of another week. Our photographers have just enough time to reload their cameras before we see you all again next weekend. Thank you to all of our wonderful readers, and as always, a huge thank you to our amazing team of global photographers, spies, and gossips:
Our thanks to our special contributors this week,
David Yeh
and
WDI33
.
Where have YOU been recently? We invite you to share your photos of theme parks or any other destination that may be of interest to our readers. Please feel free to contact me via MiceChat Private Message (screen name Rixter)
or send me an email:

[email protected]

.
It is readers like you who make MiceChat such a special place.
Don't miss a single one of MiceChat's Featured Blogs (including the Weekend Update). Add our feed to your favorite feed software or site:
Follow us on Twitter