Have a great weekend everyone!
Denise nbodyhome Preskitt updates us on the Walt Disney World Resort
I spent this Easter on Australia's Sunshine Coast, where I visited Australia Zoo for the first time.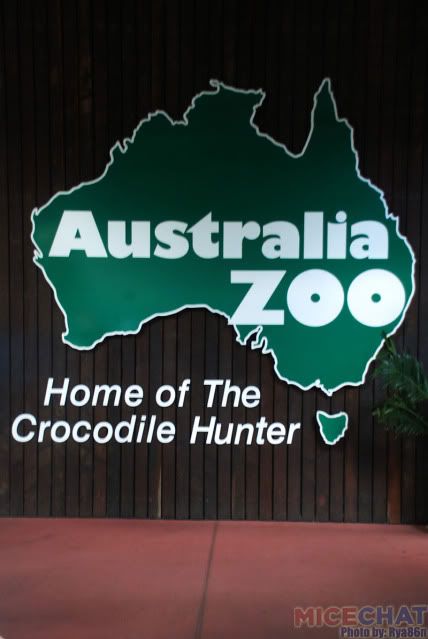 It is an amazing attraction and well worth a visit.
There is a great, immersive family atmosphere from the moment the gates are opened, and you enter the park.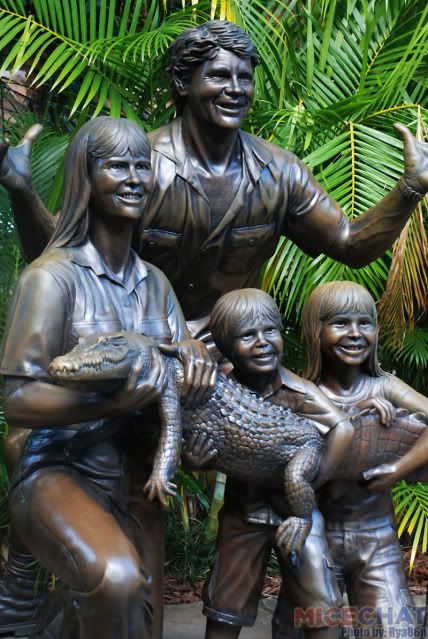 Australia Zoo was made famous, the world over by the late, great Steve Irwin, The Crocodile Hunter.
A bronze memorial pays tribute to the Aussie Icon just inside the entrance.
The zoo is home to a vast variety of animals; Giant Turtles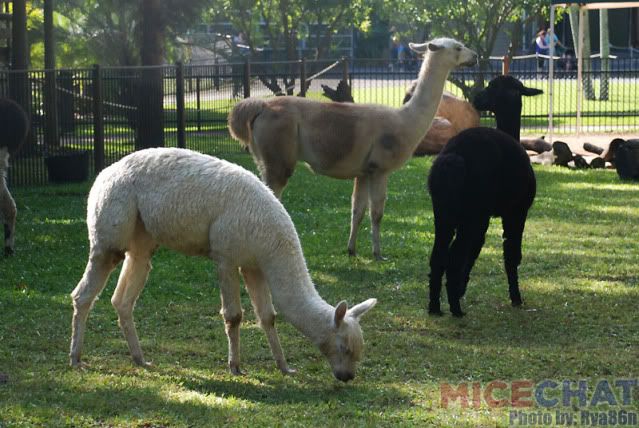 Lama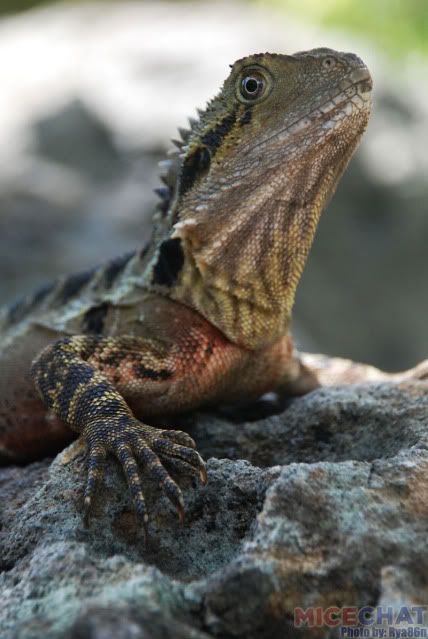 Lizards
Otters
Camels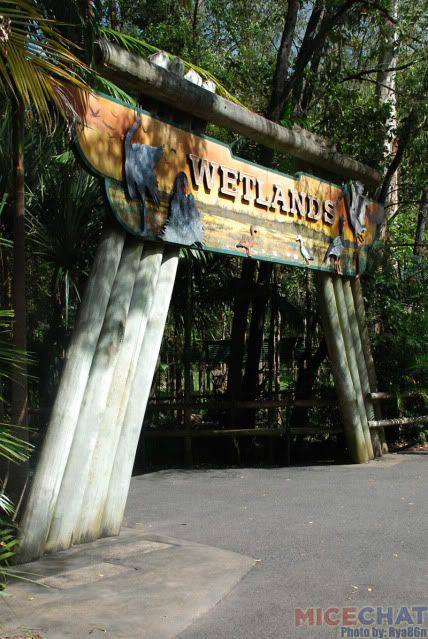 Birds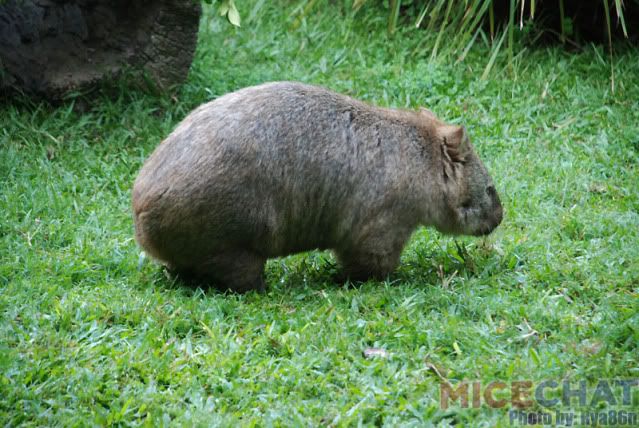 Especially lots of Aussie locals; Wombats
Dingos
Koalas
Kookaburras
Kangaroos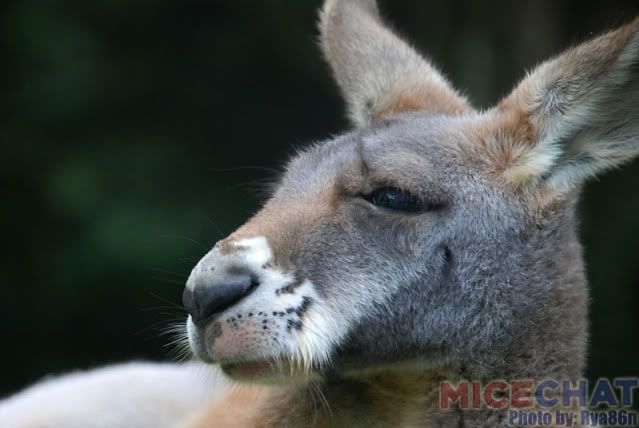 There is a great animal nursery for the kids and the baby animals.
and of course, that which the park is famous for, lots and lots of Crocodiles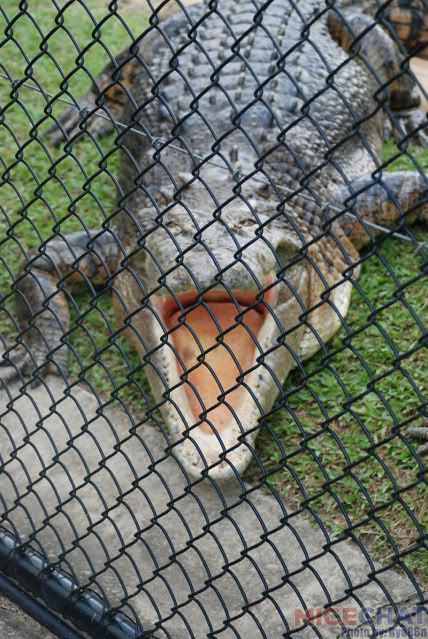 even the slightly more ugly, American Alligator
Still on the reptile theme; this has to be one of the best inflatable slides ever.
A couple of my favourite exhibits at the zoo, were the incredibly well themed Elephant and Tiger
enclosures.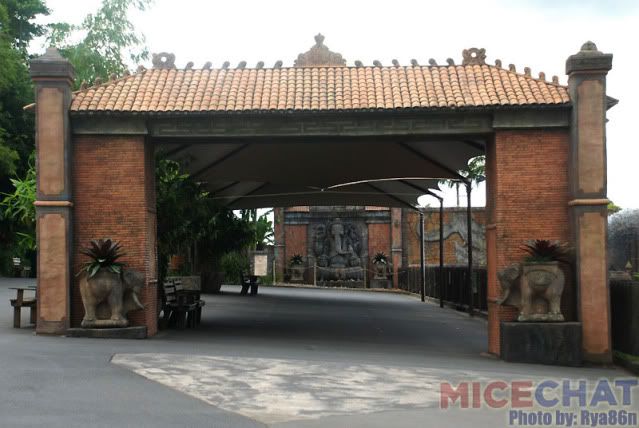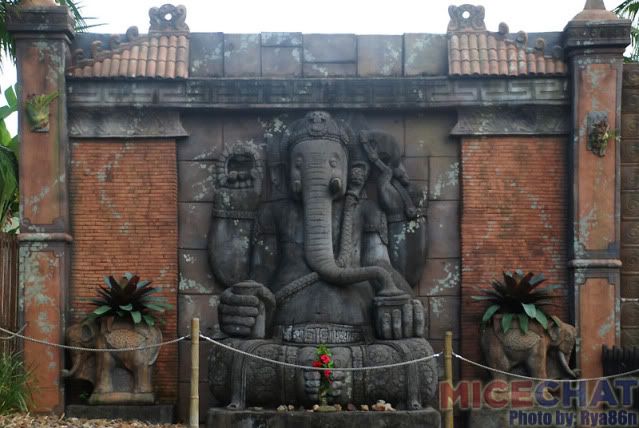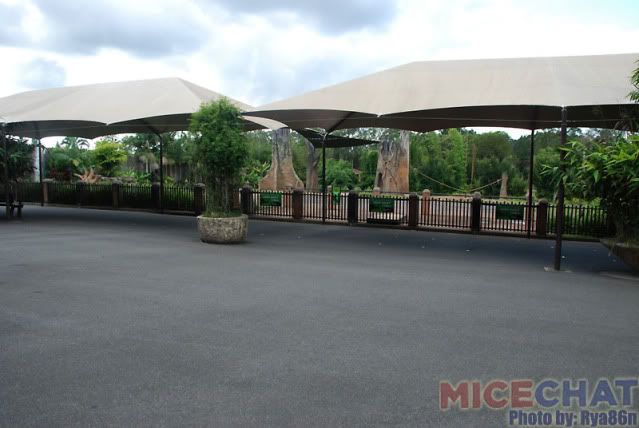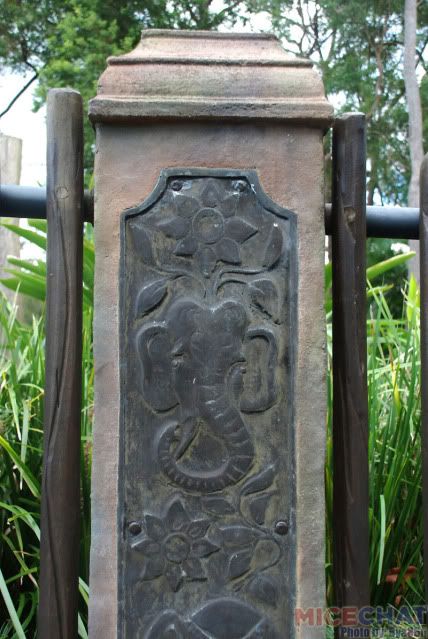 Theres even a focus on the finer details, which reminded me very much of a Disney level of detail and showmanship
But whats an elephant enclosure without the main attraction?
They are truely amazing creatures.
And of course a shop.
Similarly, I was very impressed with the Tiger Temple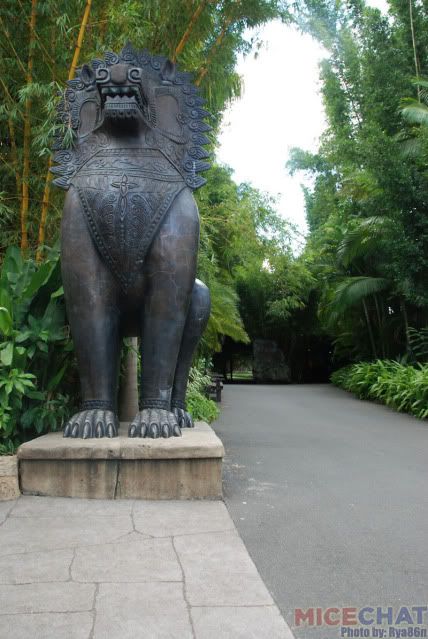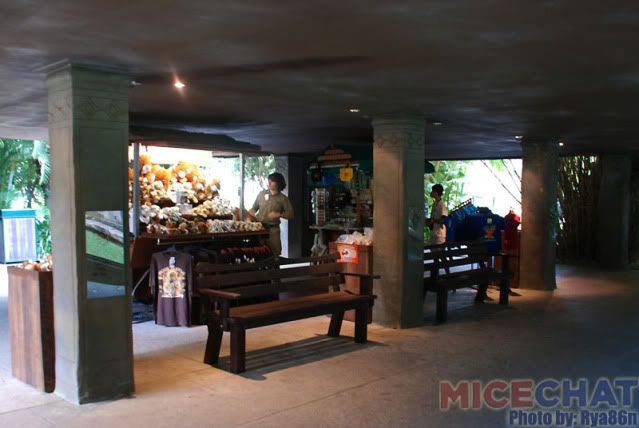 Again, there area has a high level of detail.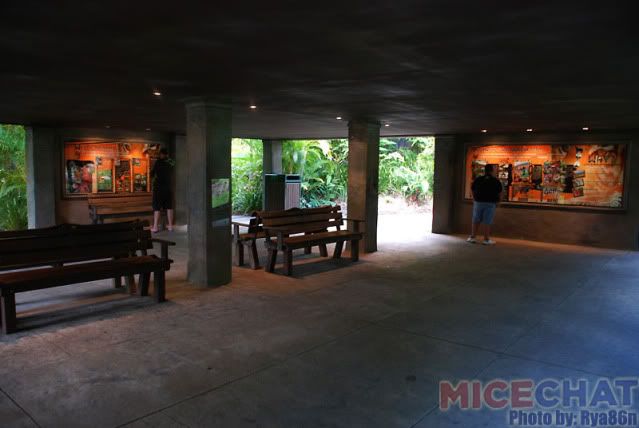 A great immersive environment.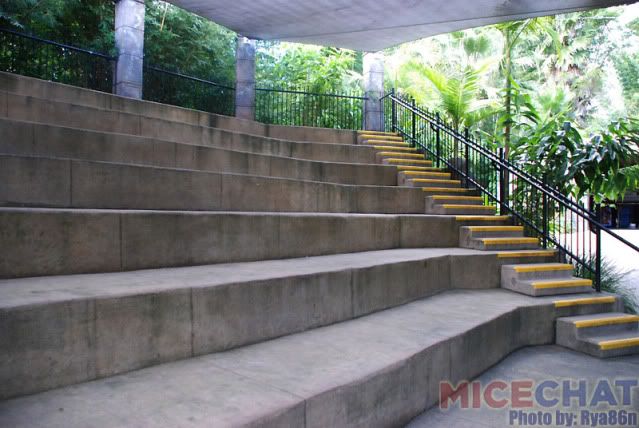 And a great enclosure for the tigers!
It provides a great opportunity to get up close and personal with these magestic creatures. Much closer than Dreamworld's Tiger Island with which I am more familiar.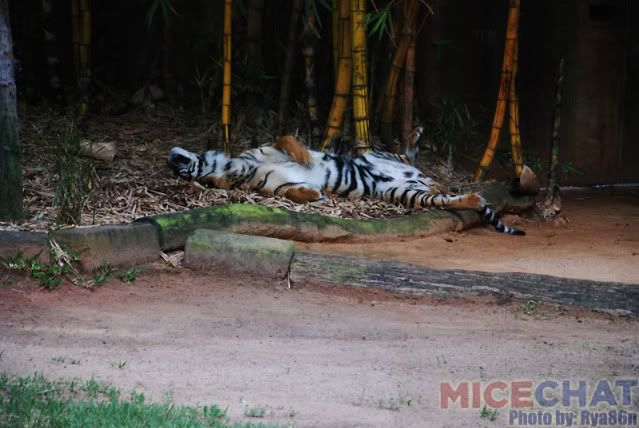 It was clearly a hot, sunny day!
The centrepiece of Australia Zoo is the Animal Planet Crocoseum
An impressive amphithetre style stadium
Home to the parks headline show; Wildlife Warriors.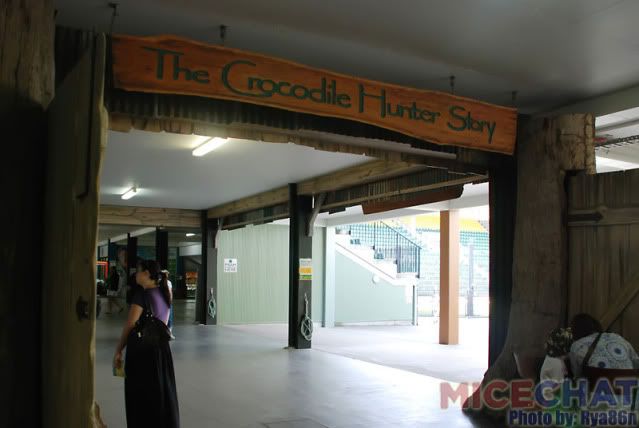 Quite fittingly the stadium, is also home to a moving Steve Irwin tribute.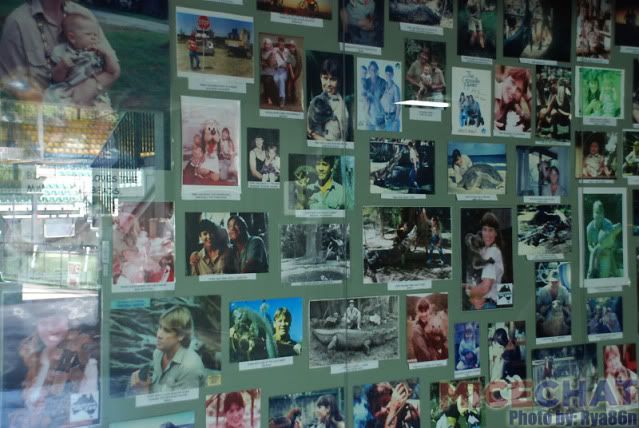 Where photos line the wall, detail the life and adventures of the Crocodile Hunter.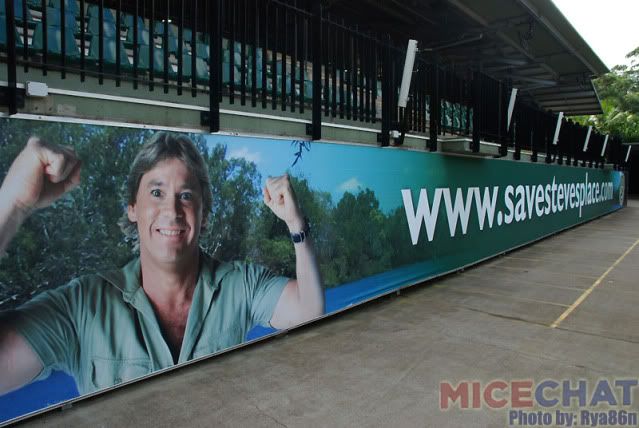 The Crocoseum also held the publically televised memorial service after Steve's death in Septemebr 2006.
Its a great atmosphere when the stadium fills up.
Eager in anticipation of the big show
Which of course stars Crocodiles!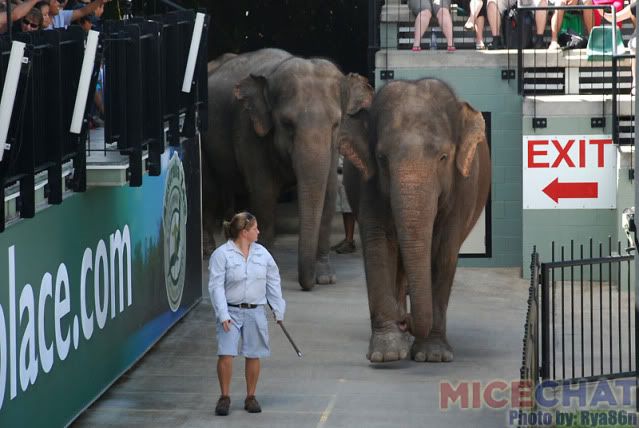 But also the Zoo's other amazing animals.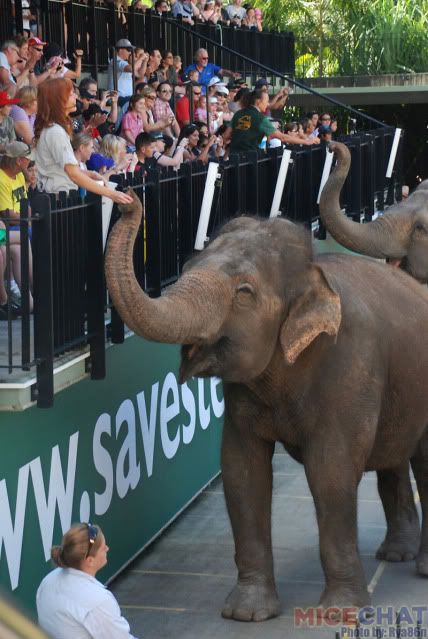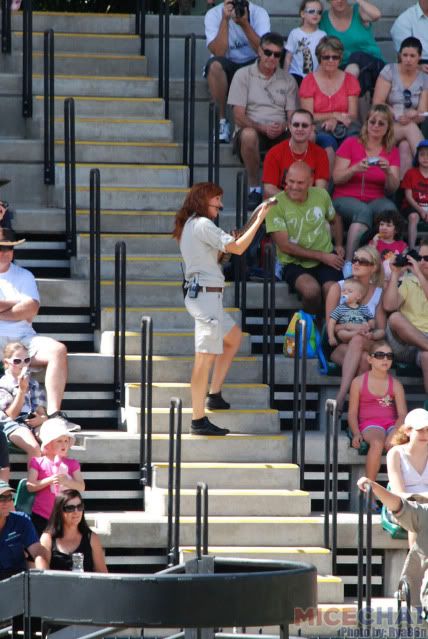 Snakes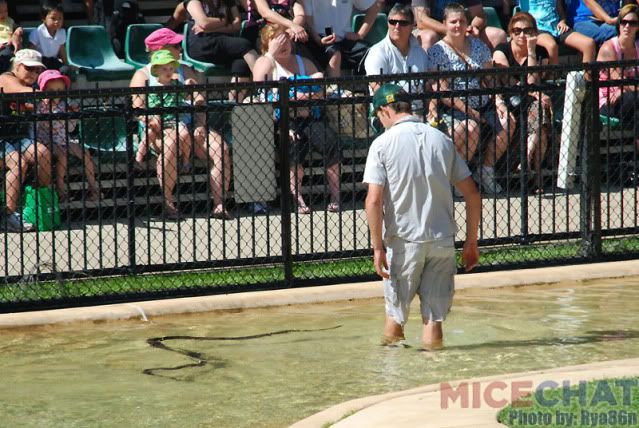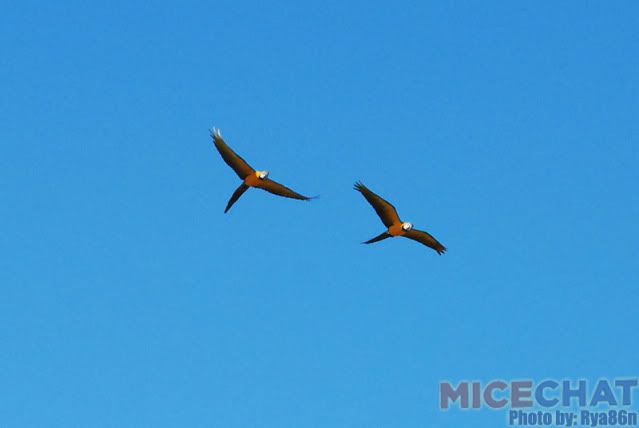 The very colourful and impressive Macaw
A Condor, the largest flying land bird in the Western Hemisphere.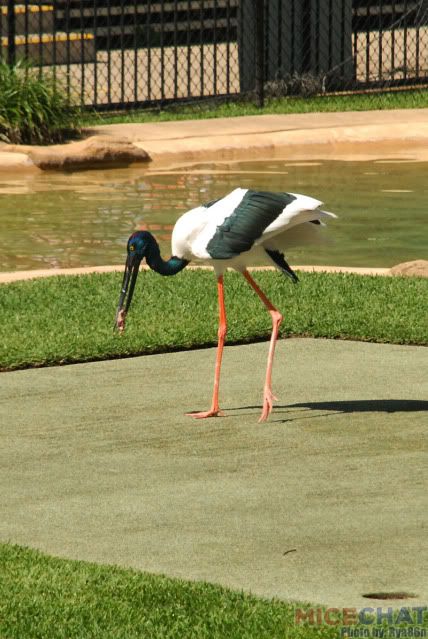 Even an Aussie Yobo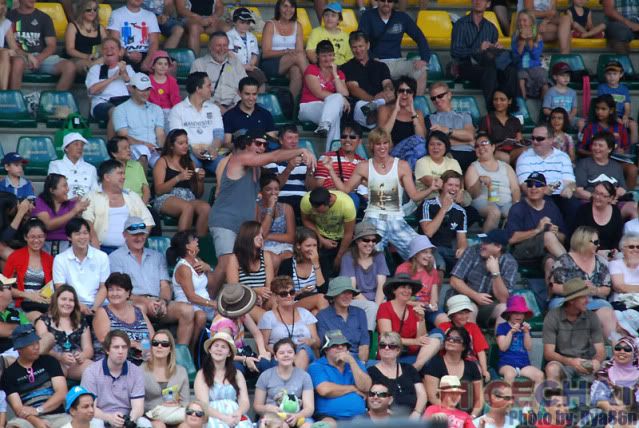 and a bit of audience participation
But the best is yet to come; queue the epic music; clapping
queue the smoke machine
and here comes...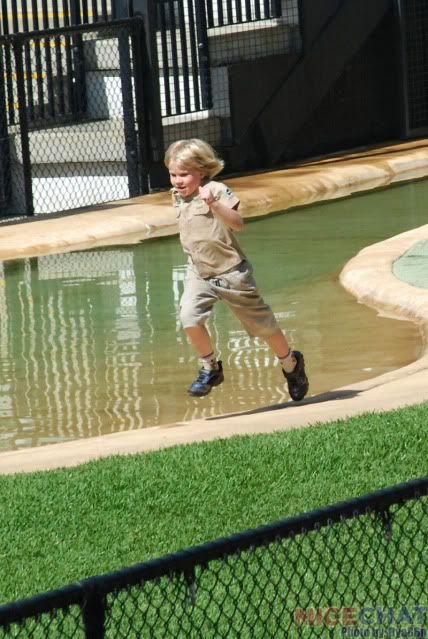 Robert Irwin
Bindi and Terri
Actually one of the best parts of our Australia Zoo adventure, was meeting the leading family just
strolling around the park moments after the opening (if only I hadnt played it cool; I should've geeked out and played tourist, snapping some photos)
but back to the show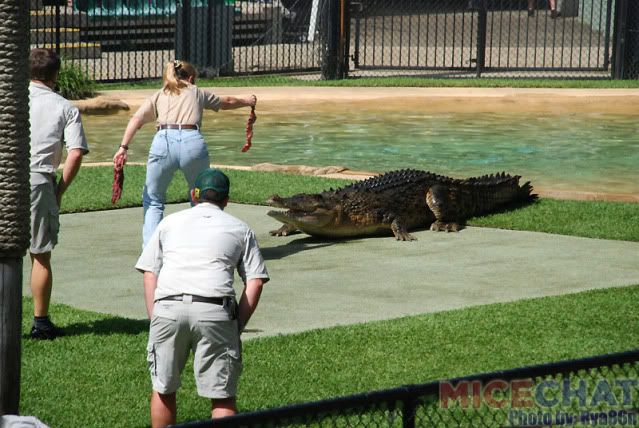 and time to feed some Crocodiles!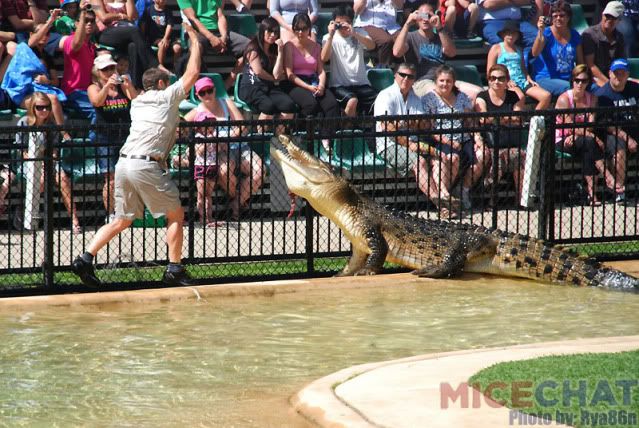 Another snack.
And back into the water.
Playing with your food...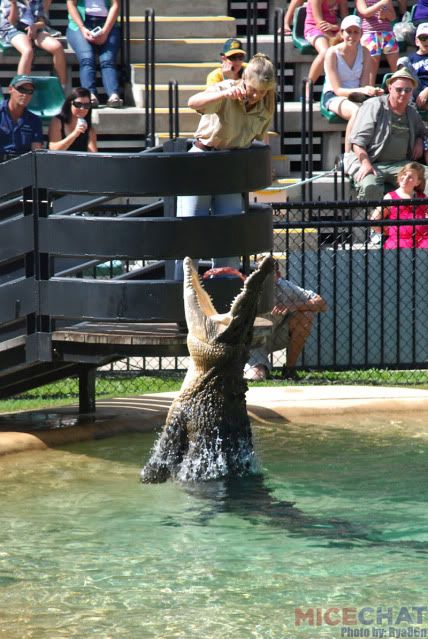 Snap!
His favourite food, a nice big Rat!
Even Bindi has a go.
The show has a strong wildlife conservation message and one certainly leaves feeling inspired and impressed by the efforts Steve, and the rest of the Irwin family has gone to in order to spread this message to the world.
Below the grandstand is an expansive, modern shop. With plenty of sourviners, Crocodile hunter merchandise and memoribilia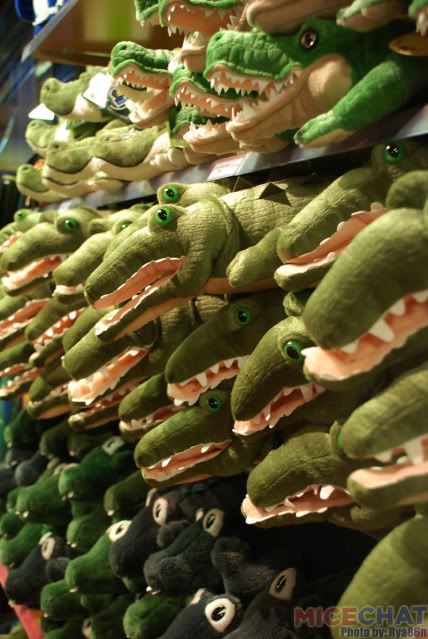 And more crocodiles!
There's many an opportunity to meet and interact with the animals at Australia Zoo
all of which can be captured on camera; unlike Australia's other tourist dollar driven themeparks, here guests get to keep complimentary proof sized photographs without purchasing a full size print.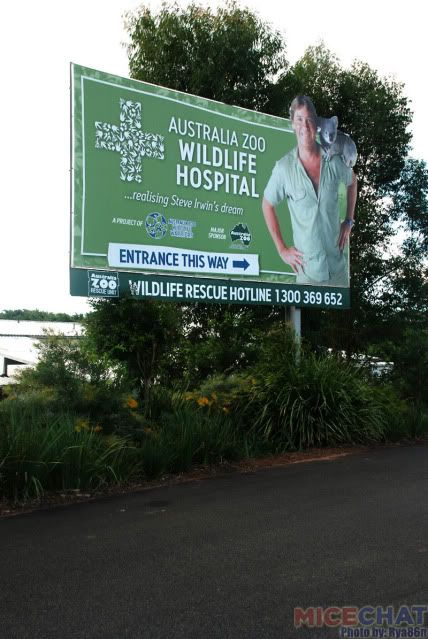 Beyond the park gates was our last stop for a fun filled day.
The Australia Zoo Wildlife Hospital.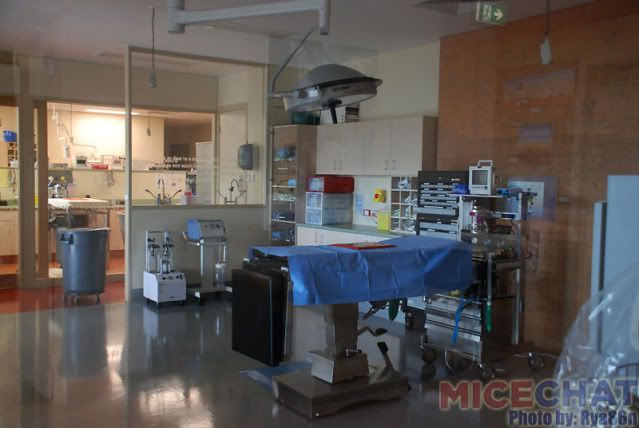 Luckily, theres only one patient here today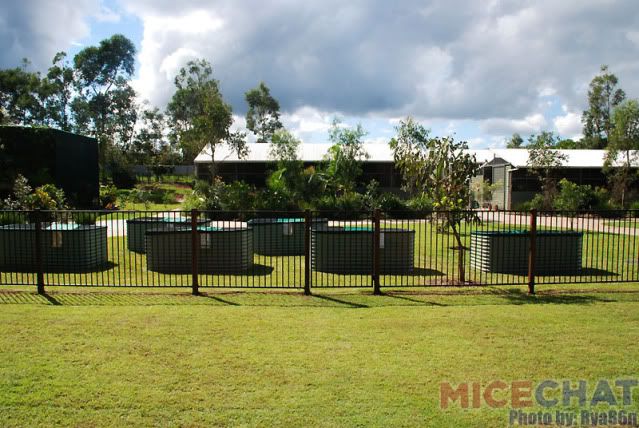 The rest are safe and healthy within the Zoo, or here in the rehabilitation facilities outside.
Australia Zoo is a must see destination when travelling in Australia or visitng the Sunshine Coast. I cannot wait to return to such an inspirational and professionaly run facility. I is the closest Ive come to Disney's high quality stardards without travelling to the United States. Good onya Steve. Nice work mate!
Monorail Man takes a trip to Alcatraz
SummerInFL takes us to the Plant City Strawberry Festival
[/CENTER]
KingEric shares some fun detail shots from the Universal Orlando Resort
Visit these MiceChat columns each week:
And that brings us to the end of another week. Our photographers have just enough time to reload their cameras before we see you all again next weekend. Thank you to all of our wonderful readers, and as always, a huge thank you to our amazing team of global photographers, spies, and gossips:
Our thanks to our special contributor this week,
Monorail Man
.
Where have YOU been recently? We invite you to share your photos of theme parks or any other destination that may be of interest to our readers. Please feel free to contact me via MiceChat Private Message (screen name Rixter)
or send me an email:

[email protected]

.
It is readers like you who make MiceChat such a special place.
Don't miss a single one of MiceChat's Featured Blogs (including the Weekend Update). Add our feed to your favorite feed software or site:
Follow us on Twitter