I just returned from the MiceChat Gumball Rally Pasta Party. What a great evening! Over 80 MiceChatters getting together over delicious pasta meals at the Spaghetti Factory, sharing memories of previous Gumball Rallies and talking about strategies for tomorrow's event. We'll be posting photos throughout the day tomorrow in the MiceChat Disneyland forum, so come on over and share the fun.
This week at the Update we have part two of
Rya86n
's trip to the Australia Zoo. This zoo was founded by "Crocodile Hunter" Steve Irwin's parents and continues to be managed by his widow and children.
MickeyMaxx
visited the Carlsbad Flower Fields near our home and got some awesome shots of the beautiful Giant Ranunculus flowers.
SummerInFL
has been soaking up the sights and sounds of the unique Florida coastal cities near her hometown and has a report this week from Safety Harbor.
I guess I better get to bed now. I have to be up at 4:00 a.m. to get the 5th Annual MiceChat Gumball Rally started! Have a great weekend!
Here's Part Two of Rya86n's Visit to the Australia Zoo
The centrepiece of Australia Zoo is the Animal Planet Crocoseum
An impressive amphithetre style stadium
Home to the parks headline show; Wildlife Warriors.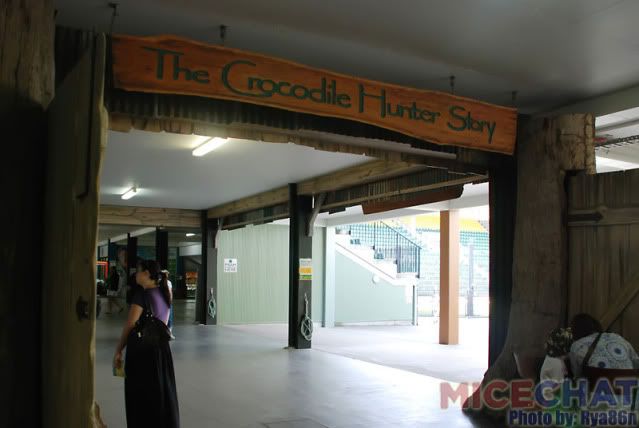 Quite fittingly the stadium, is also home to a moving Steve Irwin tribute.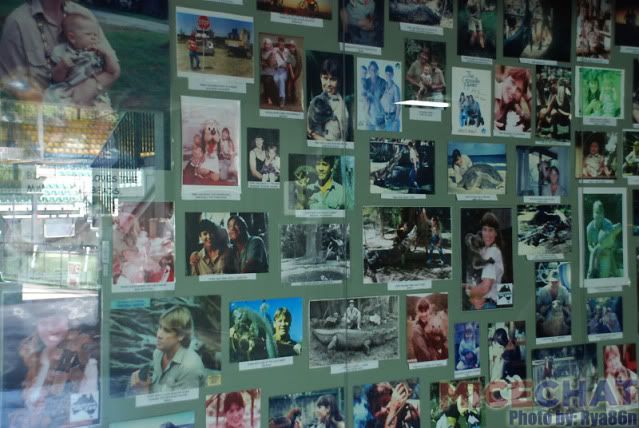 Where photos line the wall, detail the life and adventures of the Crocodile Hunter.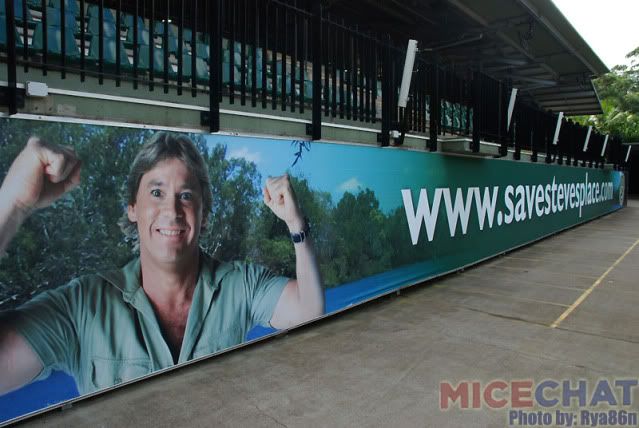 The Crocoseum also held the publically televised memorial service after Steve's death in September 2006.
Its a great atmosphere when the stadium fills up.
Eager in anticipation of the big show
Which of course stars Crocodiles!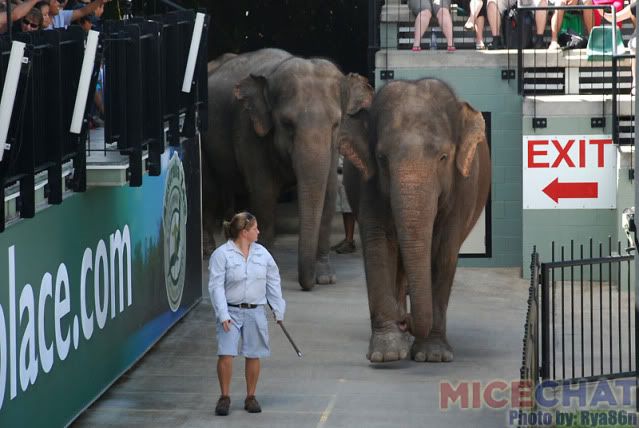 But also the Zoo's other amazing animals.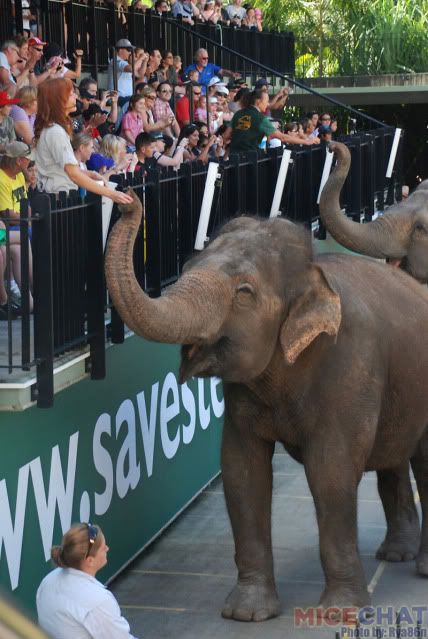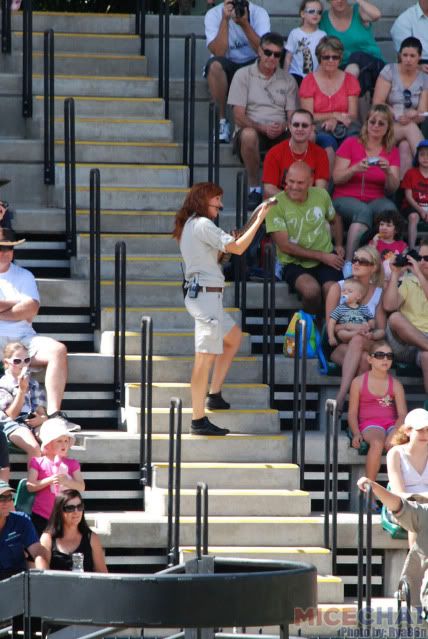 Snakes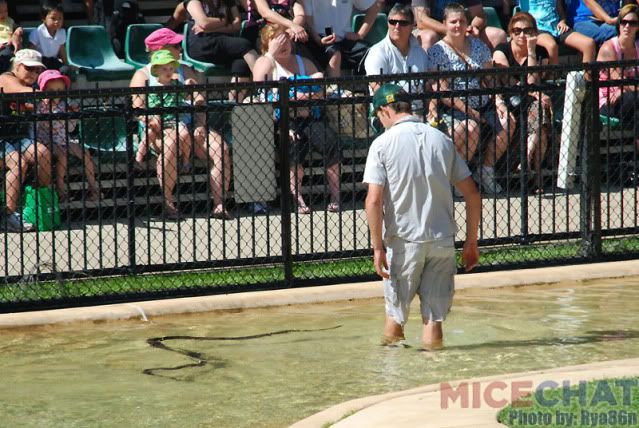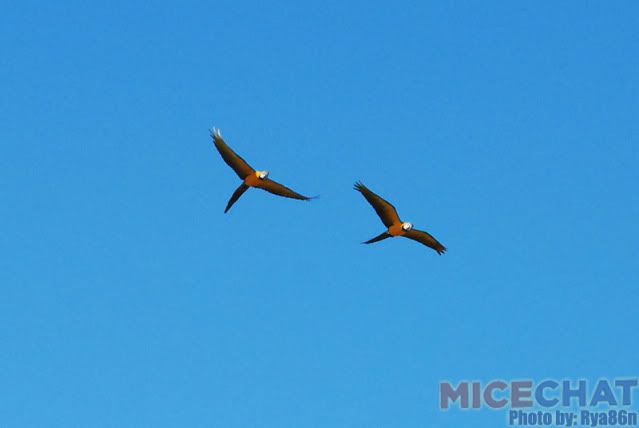 The very colourful and impressive Macaw
A Condor, the largest flying land bird in the Western Hemisphere.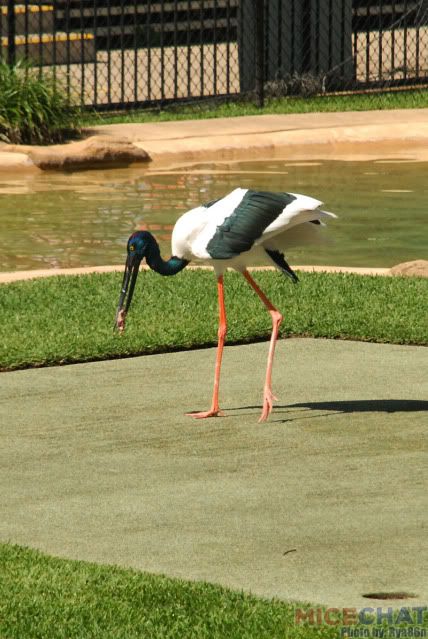 Even an Aussie Yobo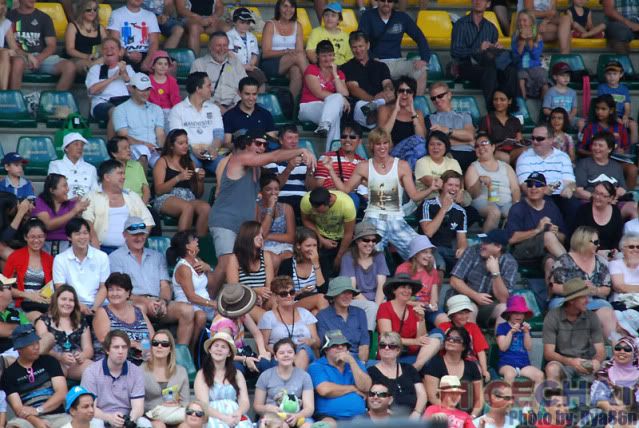 and a bit of audience participation
But the best is yet to come; queue the epic music; clapping
queue the smoke machine
and here comes...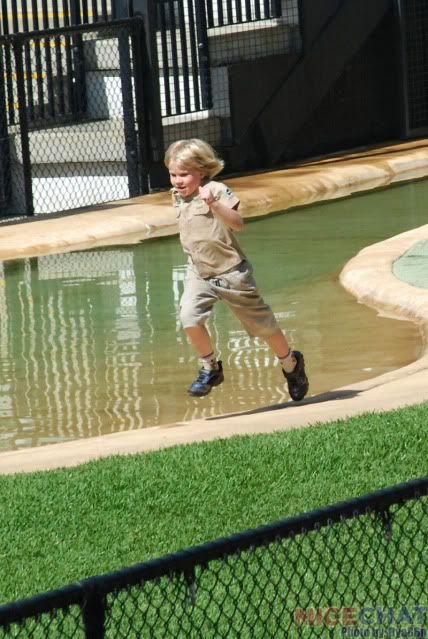 Robert Irwin
Bindi and Terri
Actually one of the best parts of our Australia Zoo adventure, was meeting the leading family just strolling around the park moments after the opening (if only I hadnt played it cool; I should've geeked out and played tourist, snapping some photos)
but back to the show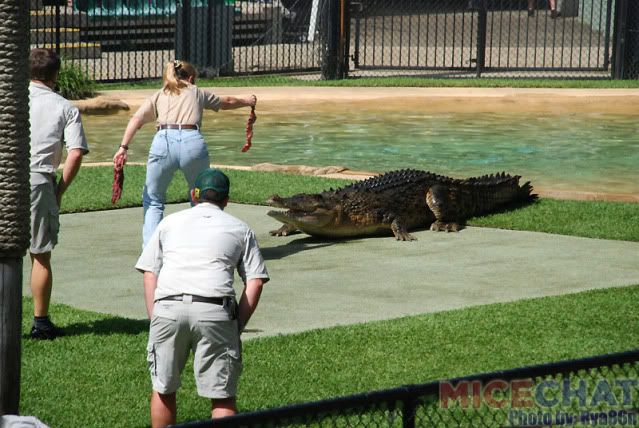 and time to feed some Crocodiles!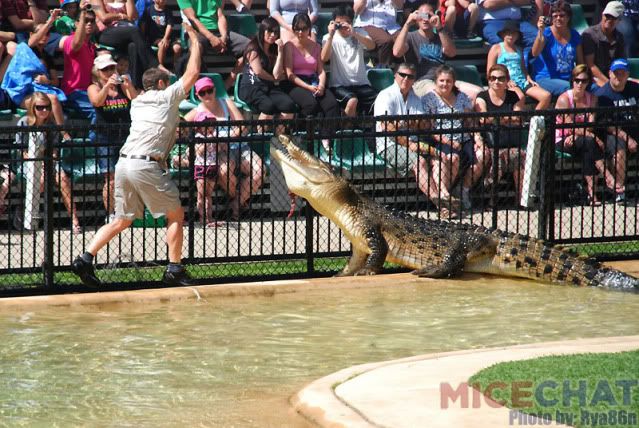 Another snack.
And back into the water.
Playing with your food...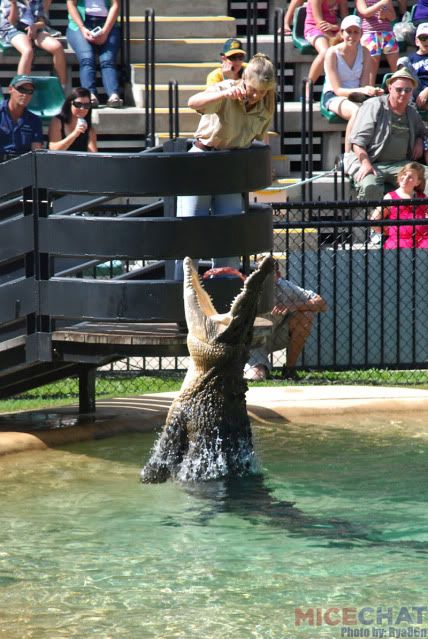 Snap!
His favourite food, a nice big Rat!
Even Bindi has a go.
The show has a strong wildlife conservation message and one certainly leaves feeling inspired and impressed by the efforts Steve, and the rest of the Irwin family has gone to in order to spread this message to the world.
Below the grandstand is an expansive, modern shop. With plenty of sourviners, Crocodile hunter merchandise and memoribilia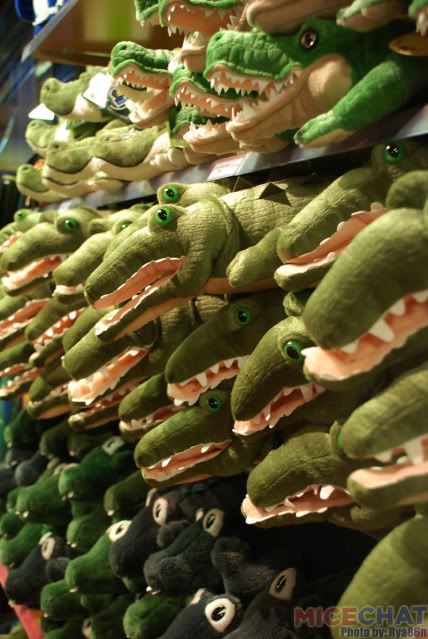 And more crocodiles!
There's many an opportunity to meet and interact with the animals at Australia Zoo
all of which can be captured on camera; unlike Australia's other tourist dollar driven themeparks, here guests get to keep complimentary proof sized photographs without purchasing a full size print.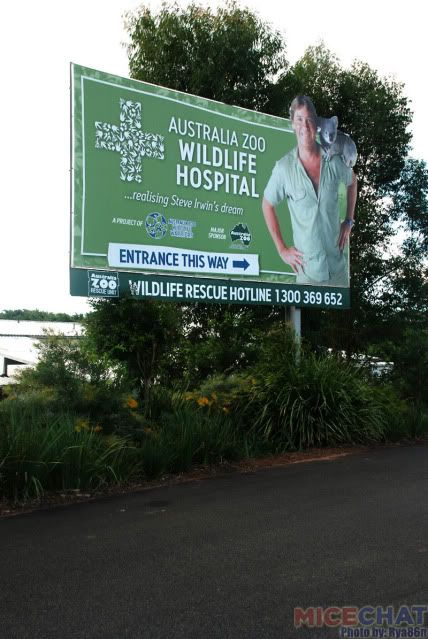 Beyond the park gates was our last stop for a fun filled day.
The Australia Zoo Wildlife Hospital.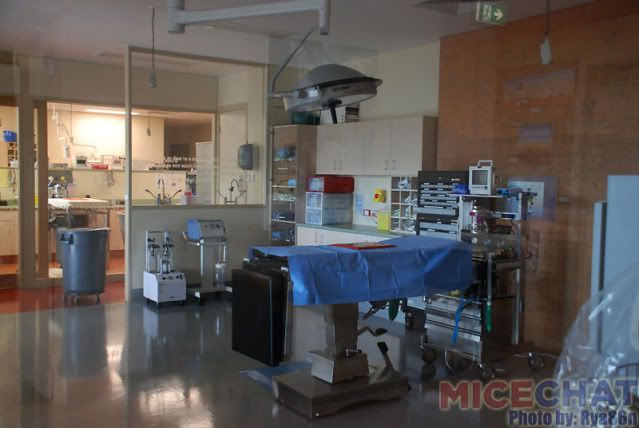 Luckily, theres only one patient here today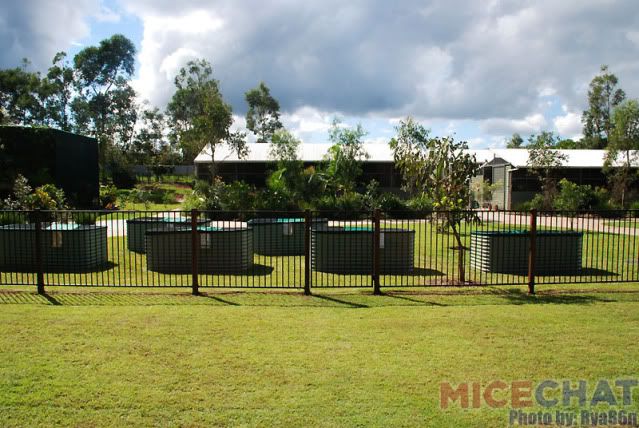 The rest are safe and healthy within the Zoo, or here in the rehabilitation facilities outside.
Australia Zoo is a must see destination when travelling in Australia or visitng the Sunshine Coast. I cannot wait to return to such an inspirational and professionaly run facility. I is the closest Ive come to Disney's high quality stardards without travelling to the United States. Good onya Steve. Nice work mate!
A Trip to the Carlsbad Flower Fields with MickeyMaxx
I went on a busy day, and ended up in the "dirt" parking lot. The love of flora and design was evident, even in this overflow lot.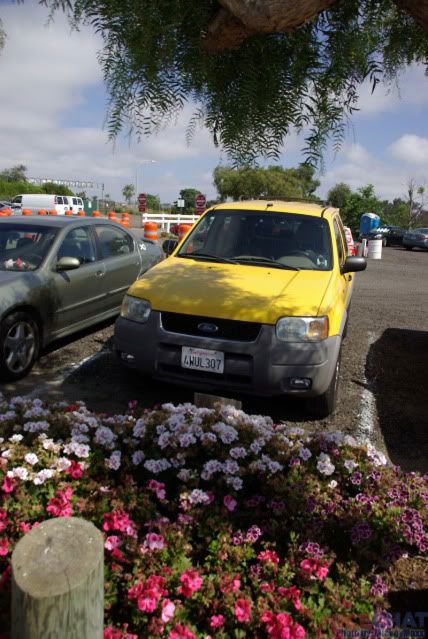 On either side of the entrance, there are extensive floral displays on the way to the main attraction.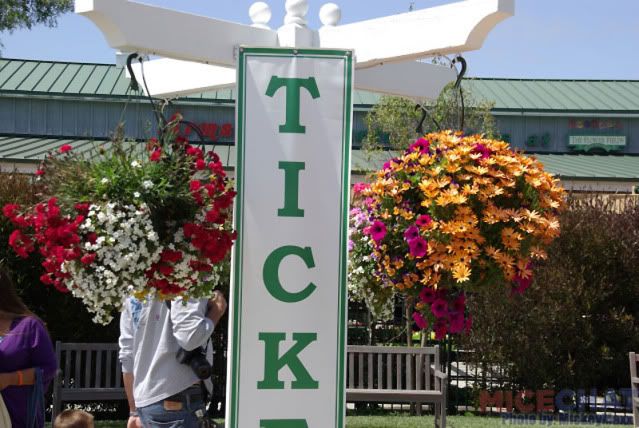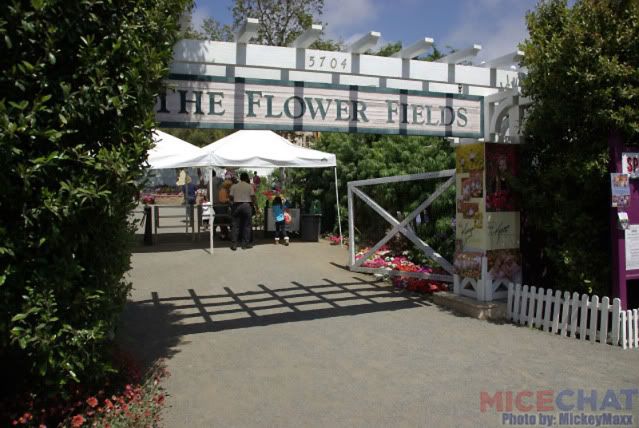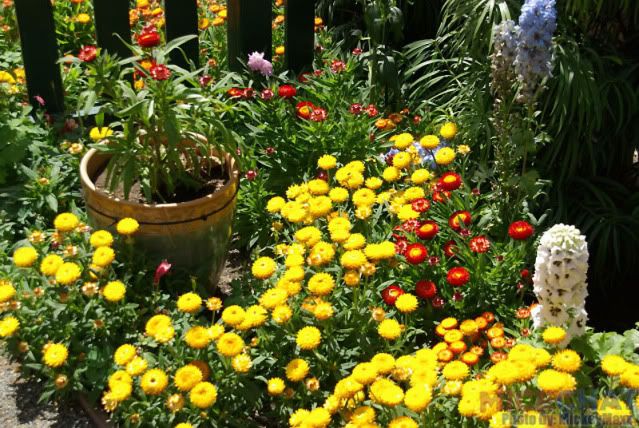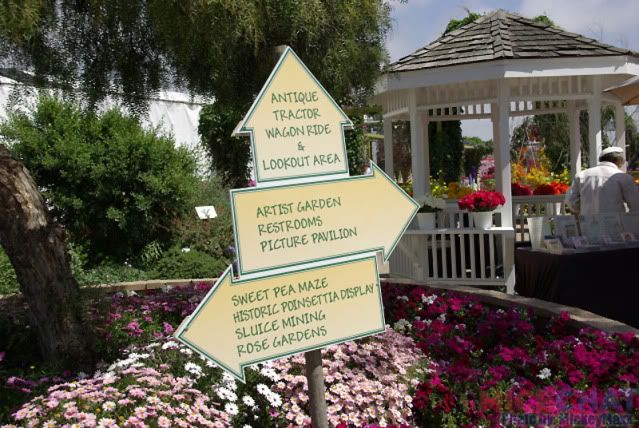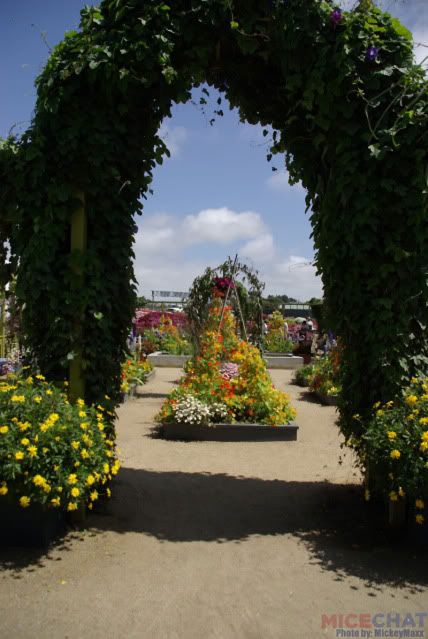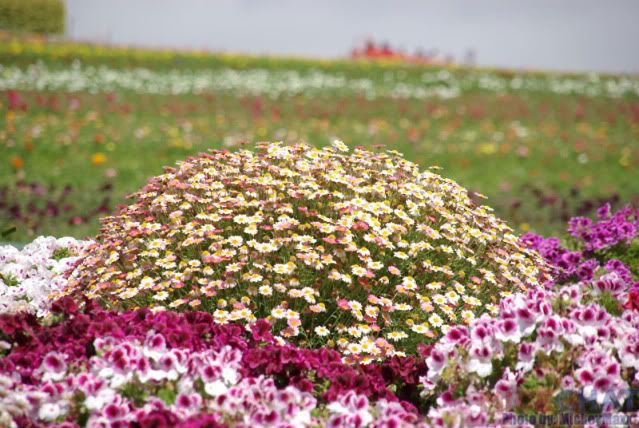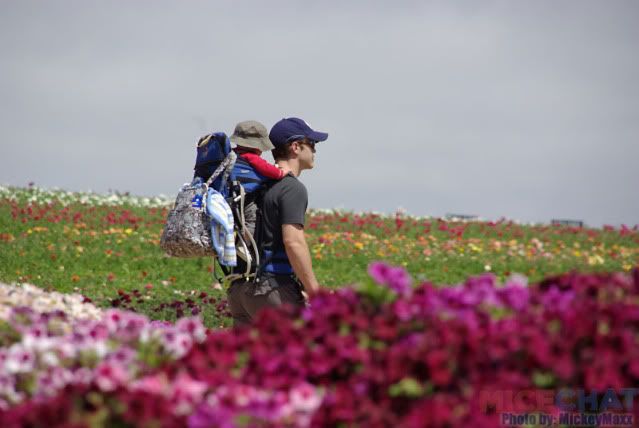 There are a number of antique tractors which pull large carts of folks who don't care to hike up to the top of the field.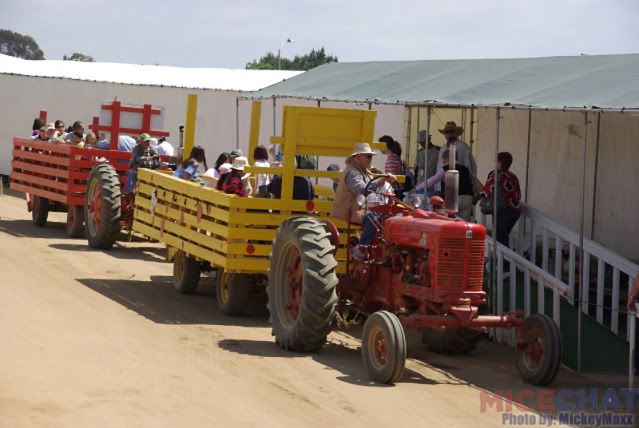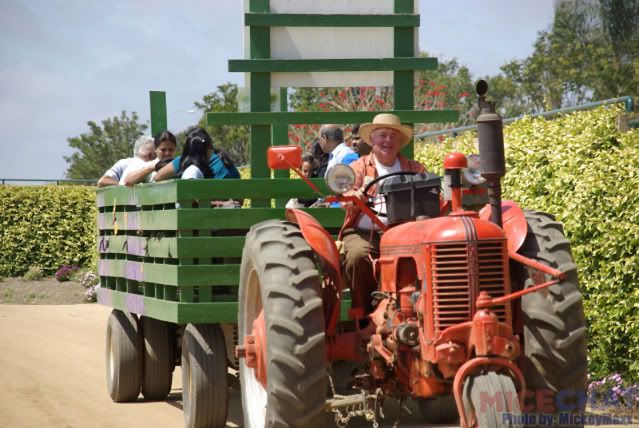 For those of us who want to see the field, one step at a time, this looks like the beginning. With every direction affording great photo opportunities, it's hard to know which direction to shoot. In addition, there are silly painted cutouts to stand behind, platforms among the flowers for recording your group's visit, and now and again, a few choose to tromp out into the flower beds for the purpose of getting the perfect shot.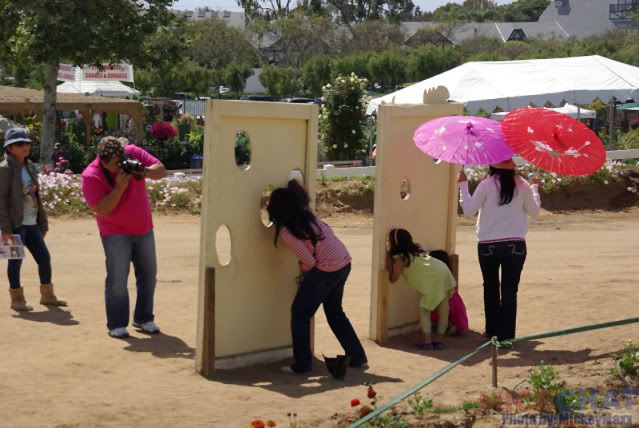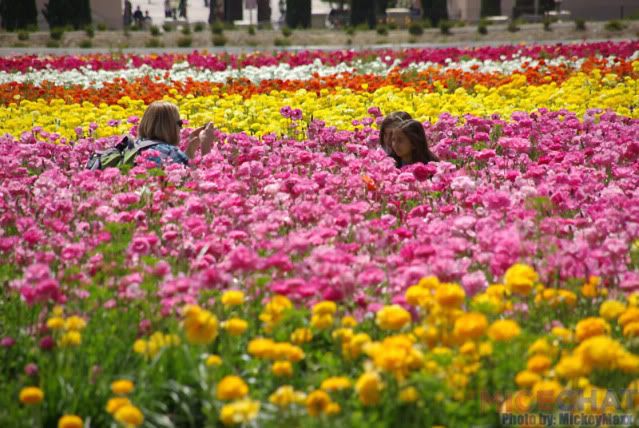 And then, there are the flowers. Flowers that stretch as far as the eye can see.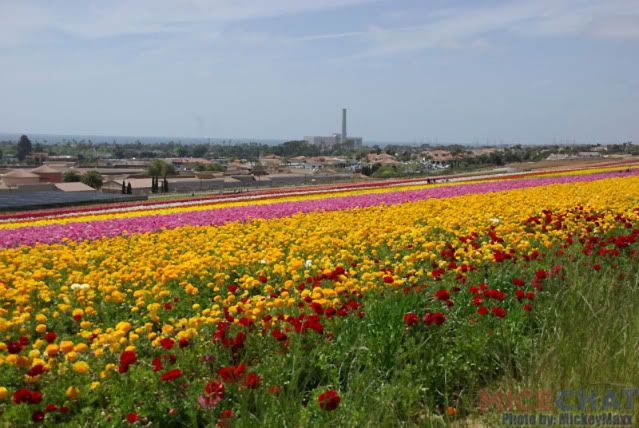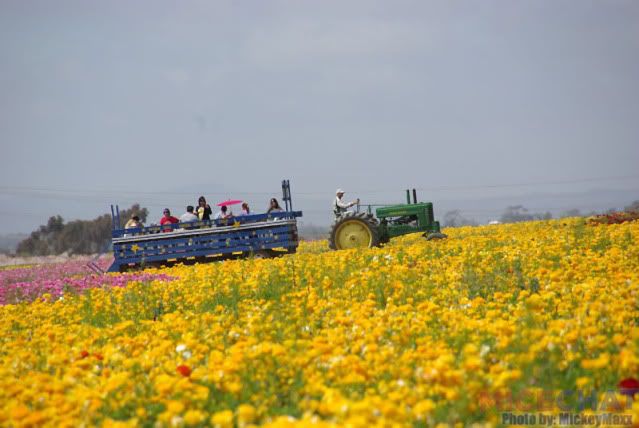 At the crest of the hill, there is a resort and commercial buildings. There used to be flowers there, too.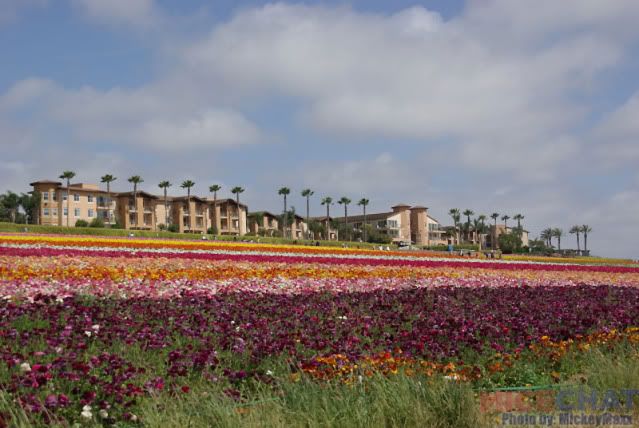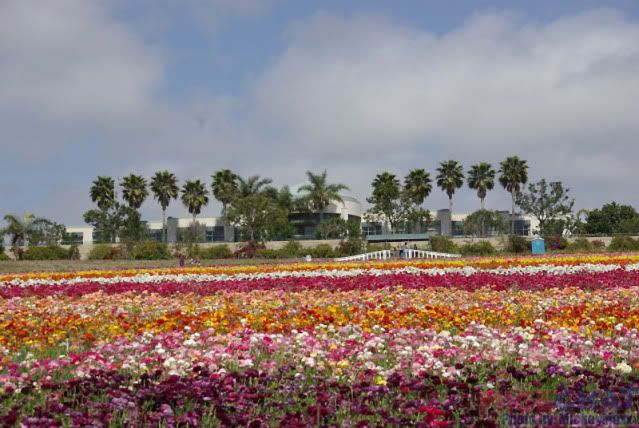 An employee gathers flowers to sell at a stand by the entrance.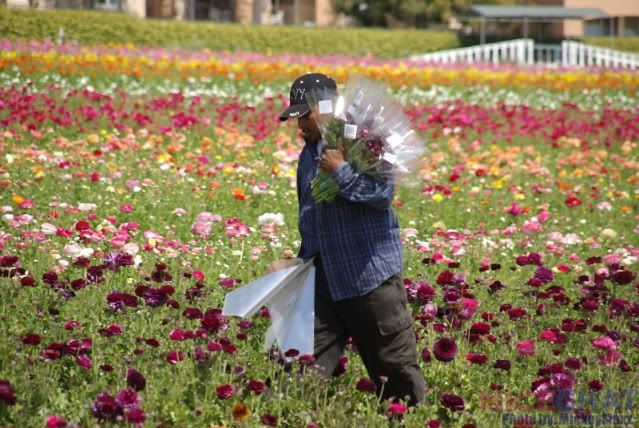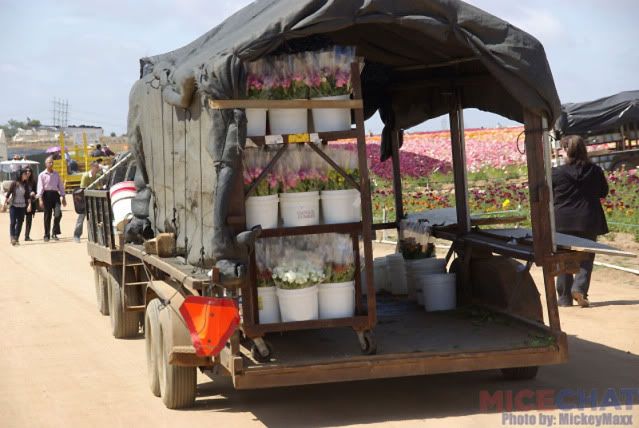 Plants of all kinds were available in the retail area.
And these $5.00 umbrellas were very popular for those walking the field.
Here and there, the California Poppy added to the color. We Californians love our state flower!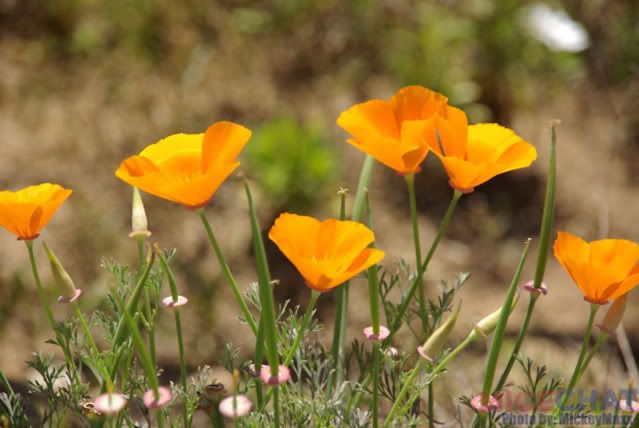 There was a tiny "street fair" affair, a rose display, a maze, and a children's play area.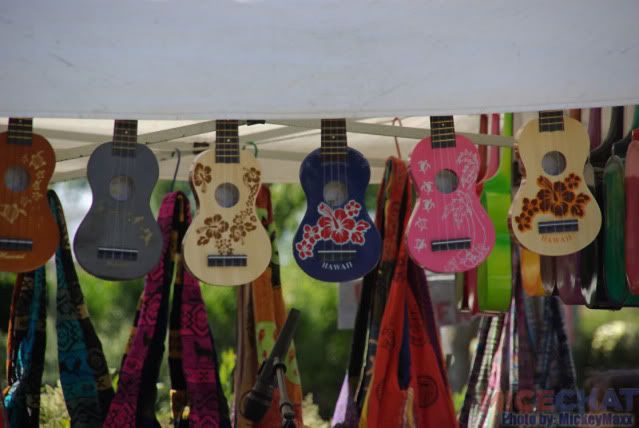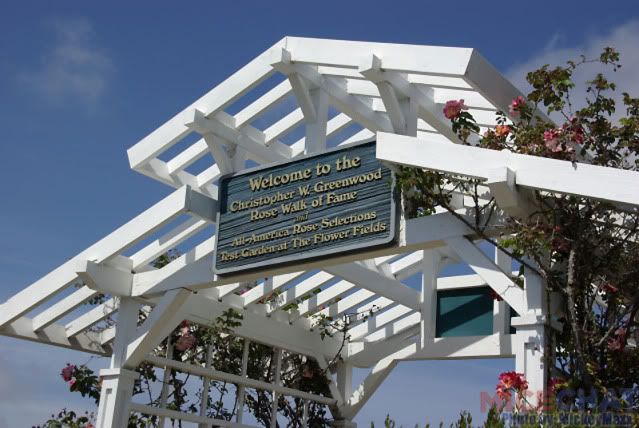 I'm thankful that this part of our history has been preserved. It's impossible to not have one's spirits lifted by spending an afternoon among our beautiful fields of flowers.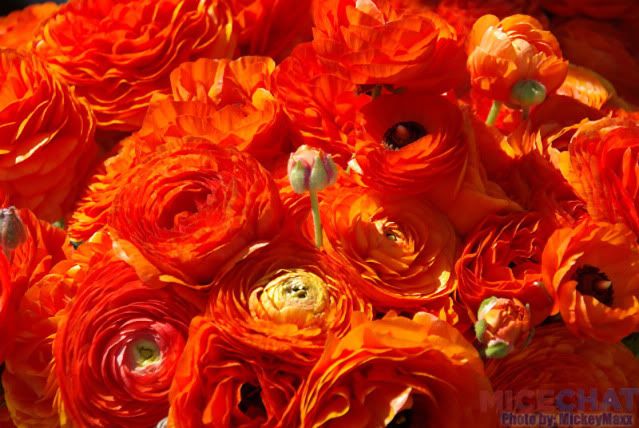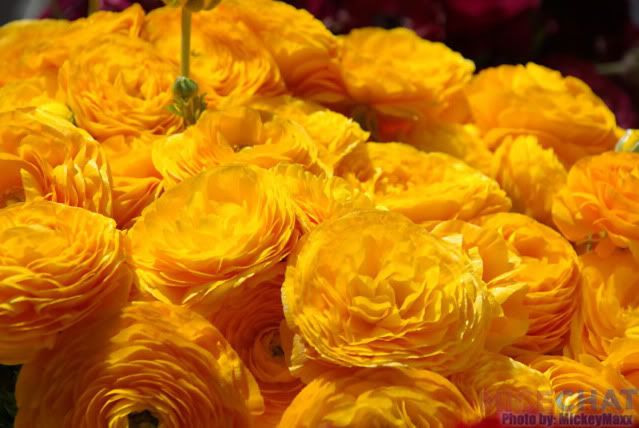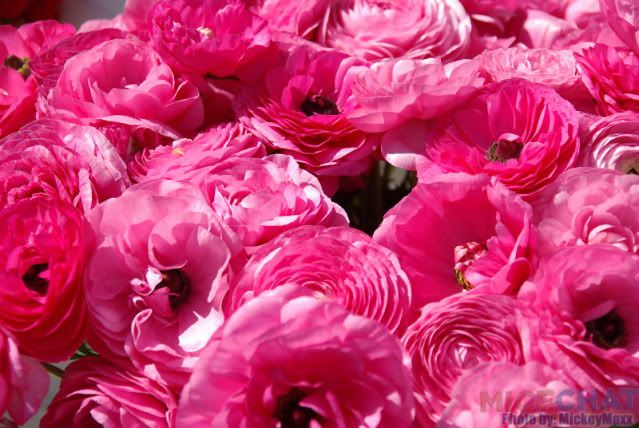 SummerInFL takes us to the Plant City Strawberry Festival
My daughter was invited to a birthday party on Sunday, leaving me with 3 hours of alone time to do what I wish, so I decided to visit the small, artsy town of Safety Harbor, FL.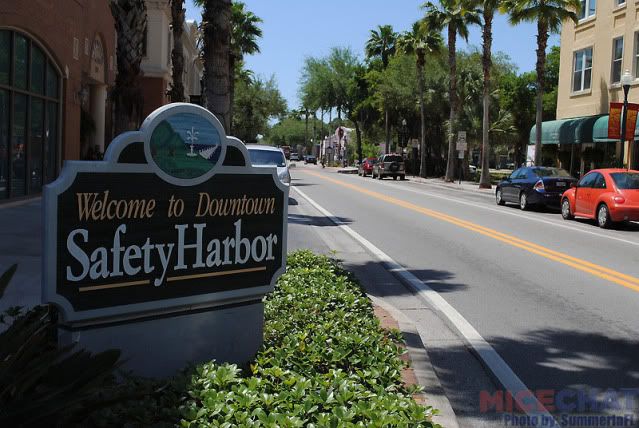 I started my visit at the Safety Harbor Historical Museum.
Put em up! I have rust and I'm not afraid to use it!
This grave stone belongs to the original land owner of Safety Harbor, inside the museum you can read the actual land deed granted to him by the government.
I love the Florida moss that grows over everything.
After entering I was greeted by a friendly gentleman who explained what each room was for, apparently they have a rotating display and this time around there was artwork painted on the largest collection of parts of the Berlin Wall. How cool that I didn't even have to visit Germany to touch a piece of history, that was the best part of this stop!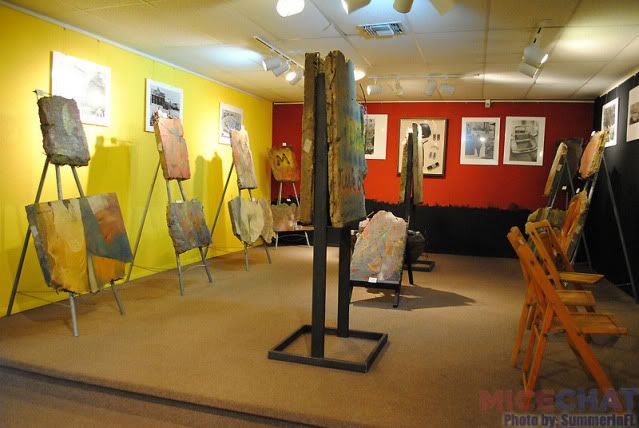 Yeah I touched one, how could I not?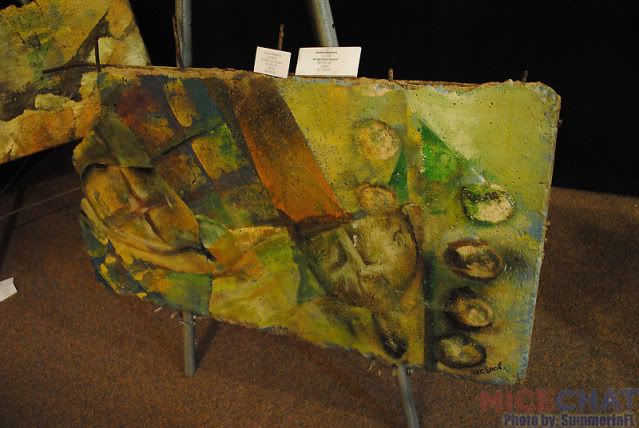 On the other side of the room it featured displays about the history of Florida, providing a visual timeline until Florida was founded.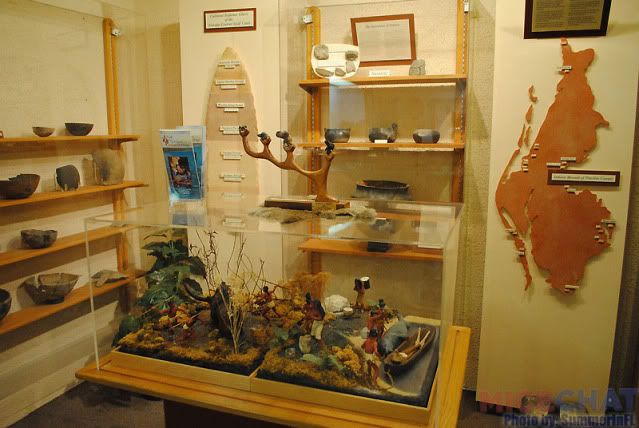 My what big teeth you have!
Apparently Florida's coastline used to be bigger and indigenous tribes used to inhabit those area's before the polar caps melted and that all changed.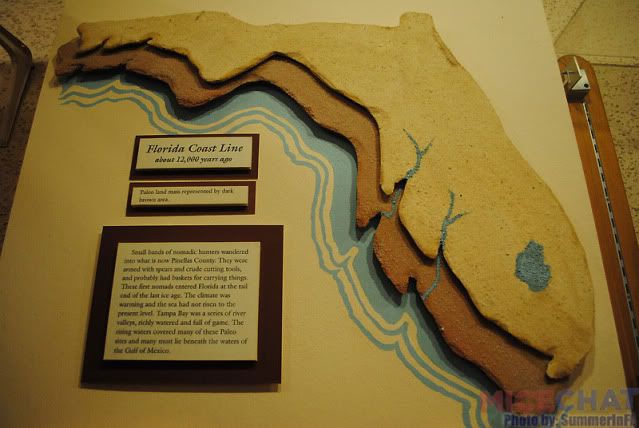 Brown represents the land mass that used to be above water.
Pottery found that is native to the area's people.
Mammoth hip bone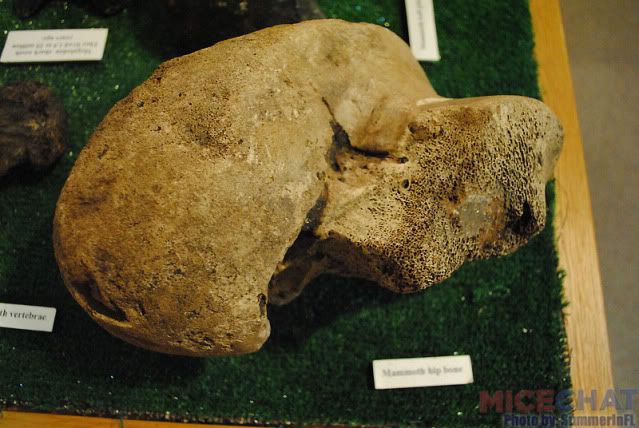 Yep, I touched it.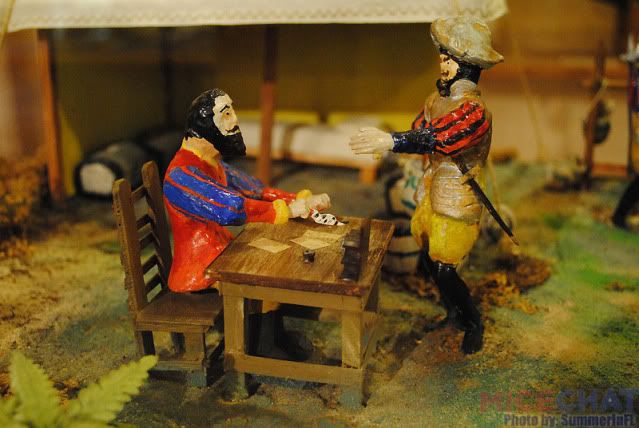 *sings* They're savages! Savages! (Sorry, I had a Pocahontas moment)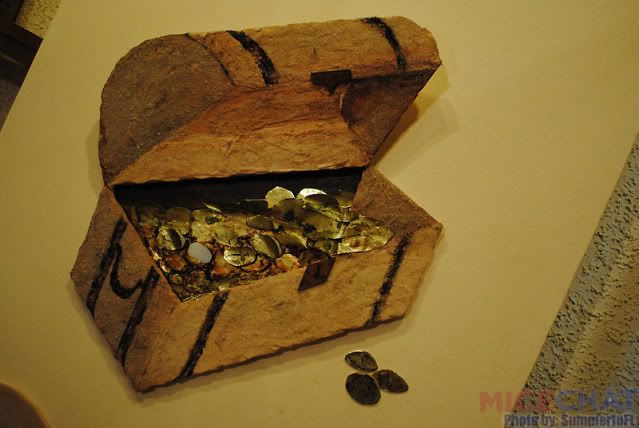 Hidden Mickey?
Boy Scouts of America
We go from foreign settler's to boy scout's, that's a leap!
I then proceeded to the back room to learn about Safety Harbor's history, specifically.
Florida is known for a few things, citrus being the obvious one but did you know we also produce dairy, peanuts and sugarcane?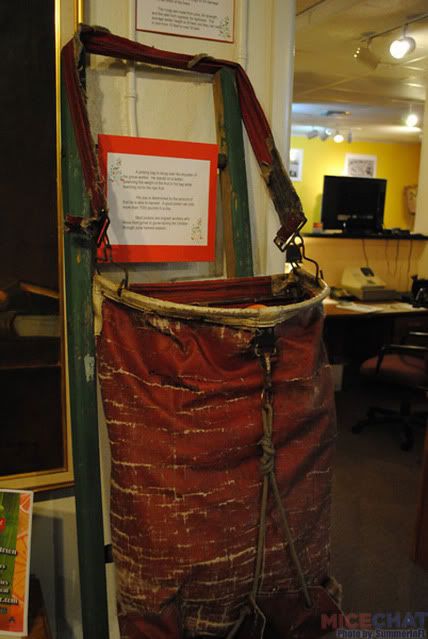 An old citrus picking bag.
Most of the original settlement homes are no longer in existence because they were built out of wooden structures such as this one.
I don't remember that guy being in the painting, it kind of creeps me out.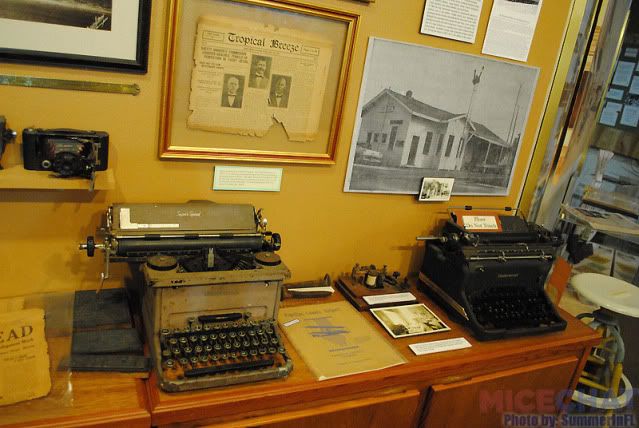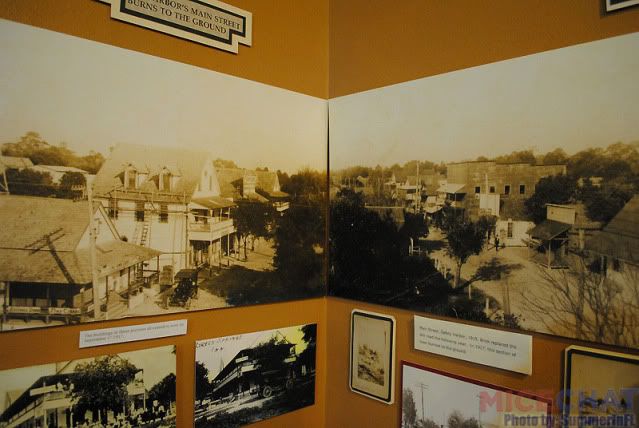 Main Street Before
Main Street Now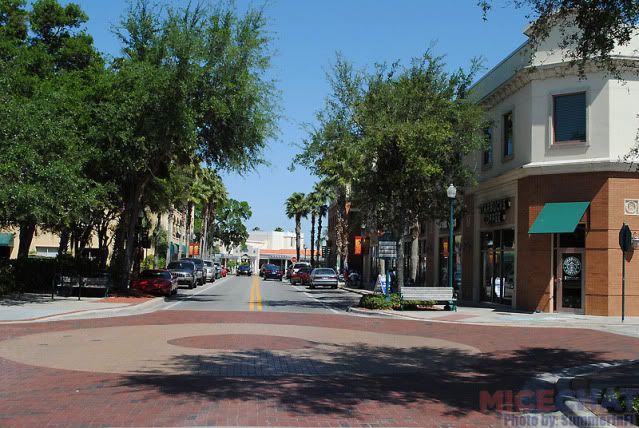 Then
Now
Moonshine!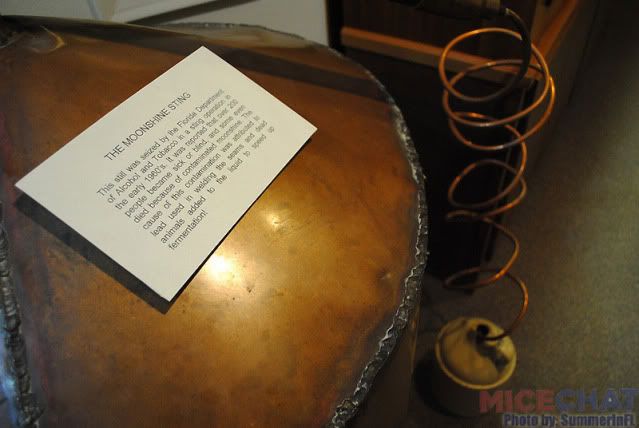 After learning a little bit about the area I then headed out to check out Main Street and the marina.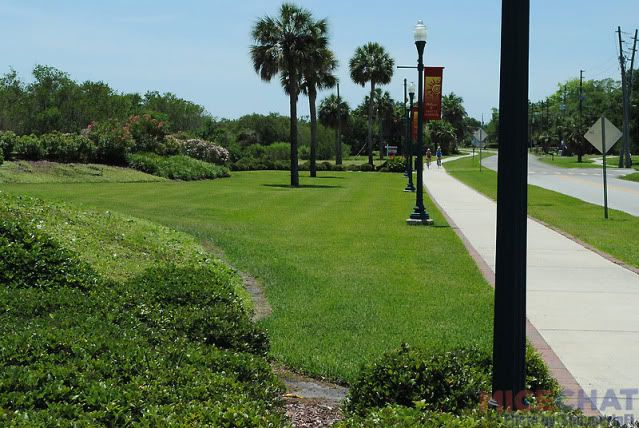 They had a beautiful fountain at the entrance to the marina.
Then I headed down to the pier to check out the boats and the view.
I want to try kayaking, it looks like fun and hard work, very gratifying.
Sailing also looks like fun, with a team and a captain.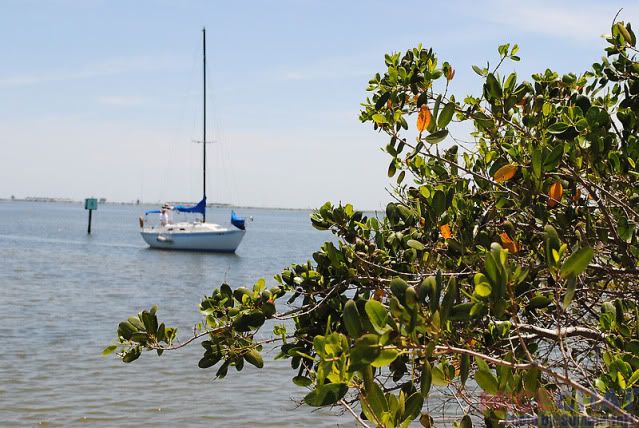 I didn't have a lens strong enough to capture it but that's a boat turned over out there.
Views off the pier.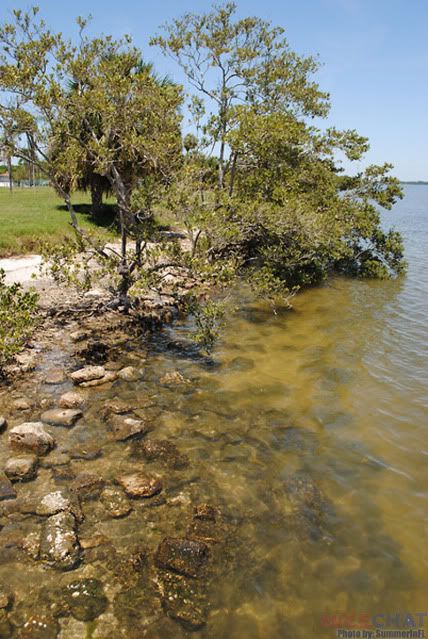 Now it was time for some shopping on Main Street!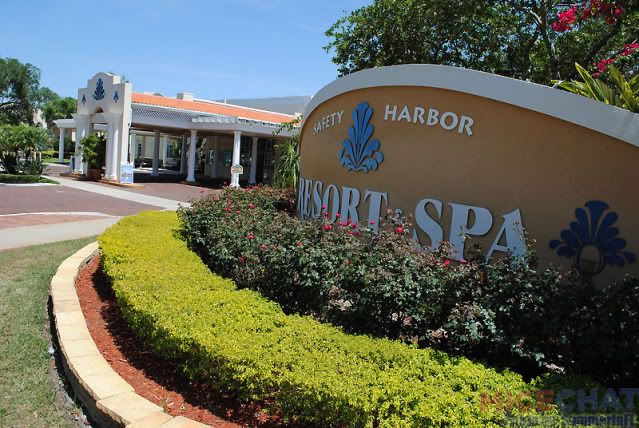 A turn of the century spa? Yes please! Sadly, I did not have enough time to partake.
As I had mentioned before this was an artsy town and there were drawings on all the sidewalks.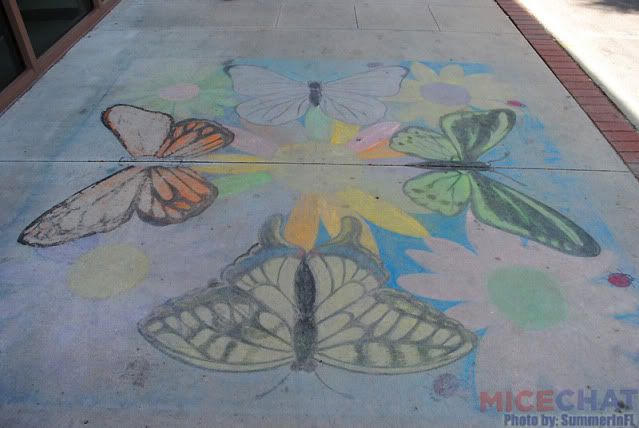 Well I wanted to check out the Chamber of Commerce but unfortunately most places, including this location, were closed on Sunday.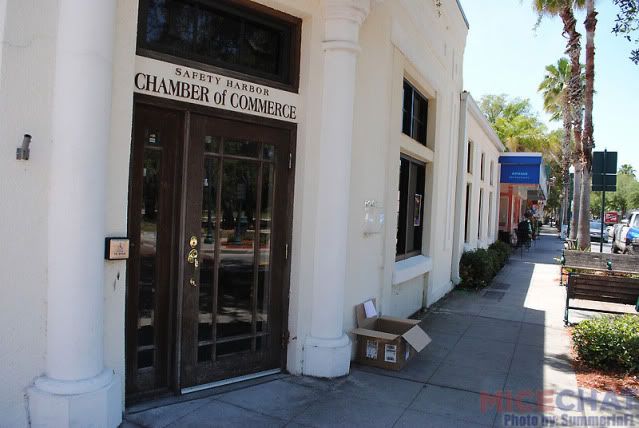 There were little quirks here and there that really stood out for me. It was a great combination of old vs. new in buildings and decor, a wonderful feast for the eyes.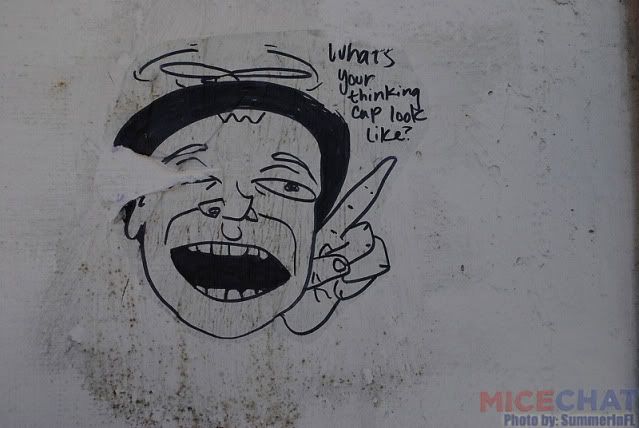 Safety Harbor is also home to the Syd Entel Galleries, which was also closed on my visit. I also discovered that they just showcased Dr. Suess paintings last month, I was very disappointed that I missed it.
The perfect blend of old and new, you never know what you'll find around every corner.
I had a wonderful pulled pork and side salad at this location, BBQ places are my weakness.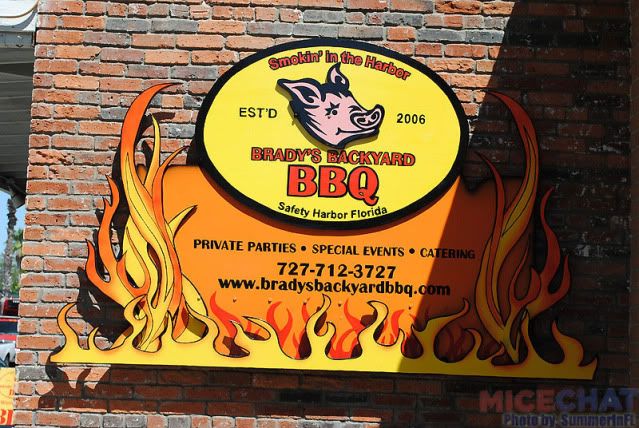 It has a Key West style bar both inside and outside on the sidewalk!
Florida is known for these big gnarly trees, the moss adds a mysterious air to them.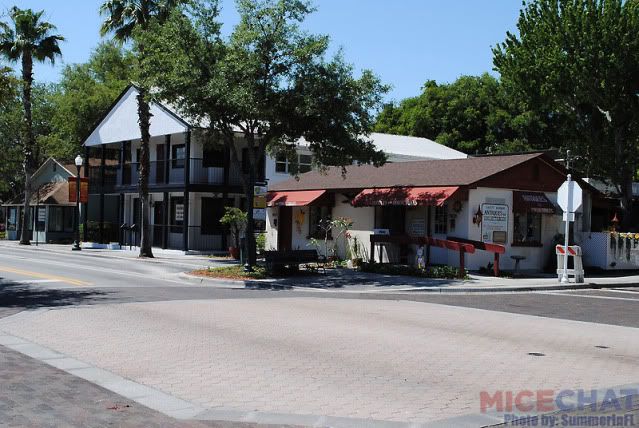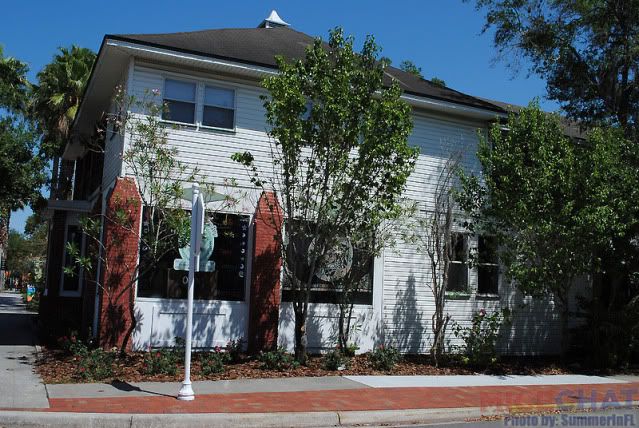 There's a great gazebo with events every week.
Sadly I ran out of time before I could explore even more of what this small bay town has to offer, so I'll just have to go back!
Visit these MiceChat columns each week:
And that brings us to the end of another week. Our photographers have just enough time to reload their cameras before we see you all again next weekend. Thank you to all of our wonderful readers, and as always, a huge thank you to our amazing team of global photographers, spies, and gossips:
Where have YOU been recently? We invite you to share your photos of theme parks or any other destination that may be of interest to our readers. Please feel free to contact me via MiceChat Private Message (screen name Rixter)
or send me an email:

[email protected]

.
It is readers like you who make MiceChat such a special place.
Don't miss a single one of MiceChat's Featured Blogs (including the Weekend Update). Add our feed to your favorite feed software or site:
Follow us on Twitter