Memorial Day marks the beginning of summer and this three day weekend usually calls for a trip to a theme park for many of us. Be prepared to deal with the crowds, though. We won't be the only ones to have the same idea.
Our Weekend Update reports are close to home this week. My home anyway. The first set of photos was taken in
Palm Springs
during a mini-vacation that
MickeyMaxx
and I went on a few weeks ago. Believe it or not, we were there during the very last days of the high season for this desert town. This popular tourist destination will go into semi-hibernation now until the cooler days of fall.
MickeyMaxx
contributed a few photos for the second story in our blog this week. We visited the
*sigh* Safari Park
in Escondido with a group of MiceChatters last weekend.
MaryAnninWndrland
contributed the majority of the great animal shots.
Matt Hammand
contributed the *sigh*.
Finally,
Techskip
and
Tink
wrangled the kids out on a camping trip recently. Their first stop was
Oatman, Arizona
. I'll skip the prerequisite donkey jokes here (actually I couldn't think of any). Suffice it to say this little town has a very unique claim to fame.
Be safe. Have fun. See you all next week.
MickeyMaxx visits Downtown Palm Springs at night
Palm Springs, Thursday Night
A few days off, an offer from a friend in Palm Springs to spend a few nights relaxing. Toss in the pool and spa, and who could resist? One thing we wanted to see on our visit was the city's legendary Thursday evening street fair.
Palm Springs is unique in that the local folks don't rush to tear down old buildings to put up new ones. Much of the town makes the visitor feel like you've been transported back in time. Immaculate homes and businesses, updated, but preserved.
The temp was moderate as we headed to our destination.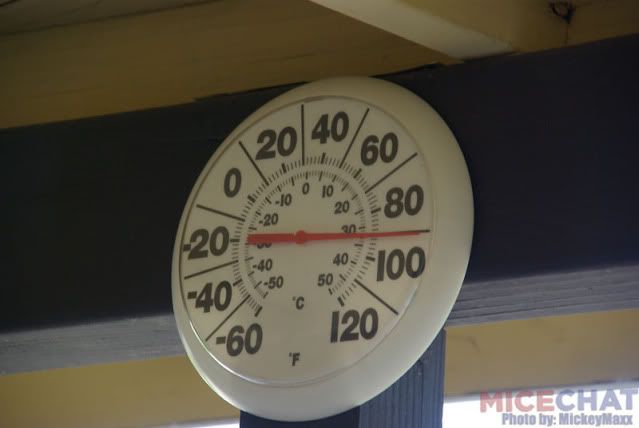 Our destination on Thursday night was Palm Canyon Drive - the main drag - seven or eight blocks of which becomes a colorful marketplace every Thursday night.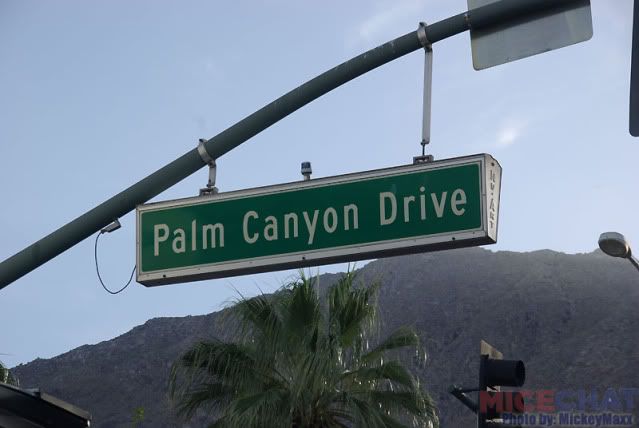 There are dozens of places to eat at the event but our hosts had made reservations at their favorite steakhouse, where we sat above the street fair at our own firepit/table. Amazing meal . . . thanks to our hosts.
On to the street fair.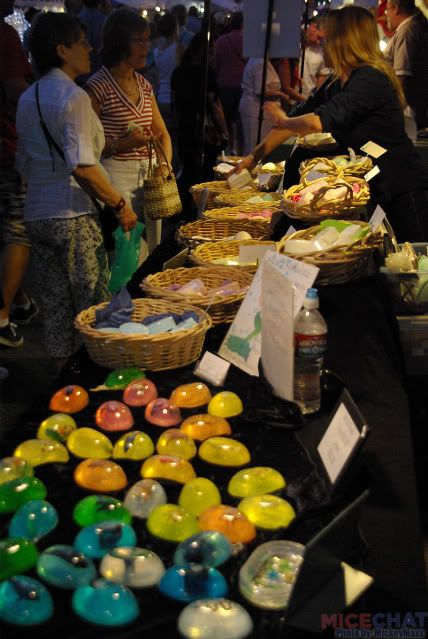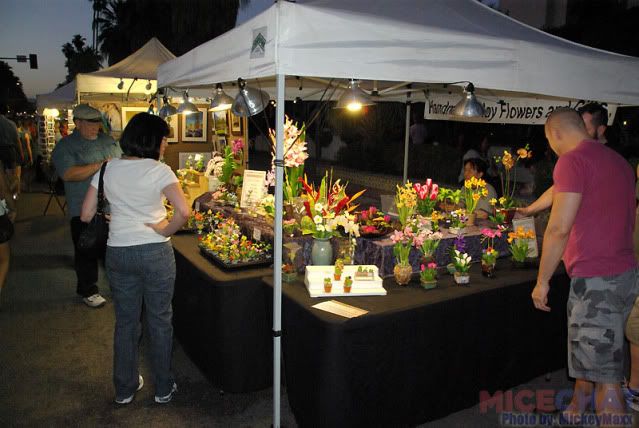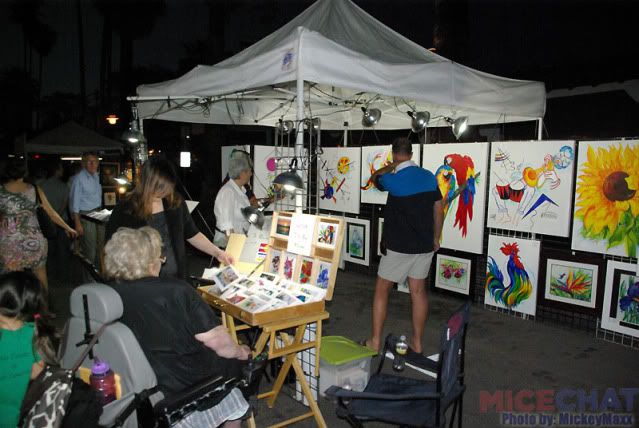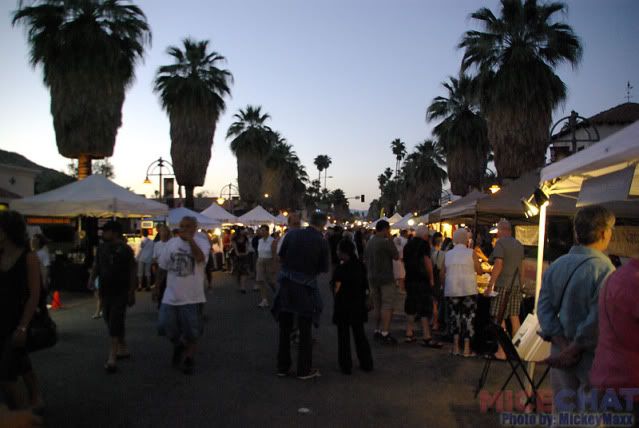 The Fabulous Palm Springs Follies, featuring a "thousand year old cast" (members range in age from 58 to 82), has been seen by nearly 3 million people.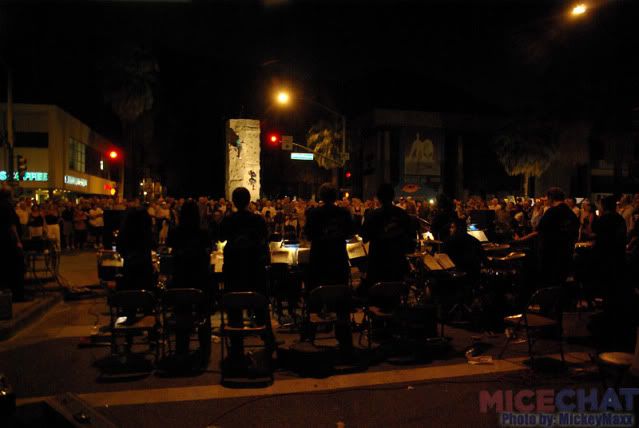 MiceChat goes to the *sigh* Safari Park
Last weekend, a group of MiceChatters descended on the *sigh* San Diego Zoo Safari Park for a day of strolling through its lush trails and spying on some of the 3,000 wild and endangered animals. Oh my. Was our *sigh* showing? Having grown up knowing this wonderful park as the San Diego Zoo Wild Animal Park (its name since opening in 1964), our group of Southern California locals was working on accepting the new name. But this park, by any name, makes for a fun day for folks of all ages. Our group ranged from 3 to 63 years of age, and walking nearly every trail and getting up close to many of the animals was a snap. We also took the Africa Tram which circles the African section of the park.
MaryAnn in Wndrlnd captured these shots on our stroll and from the tram.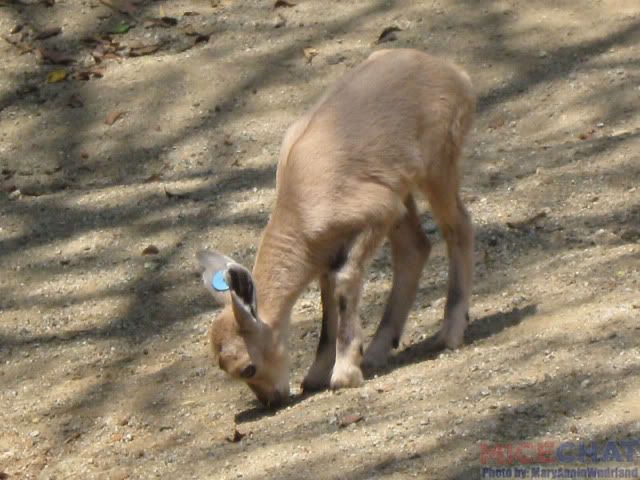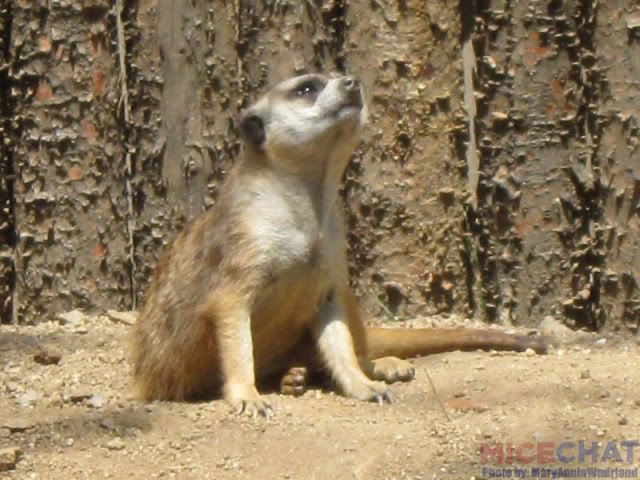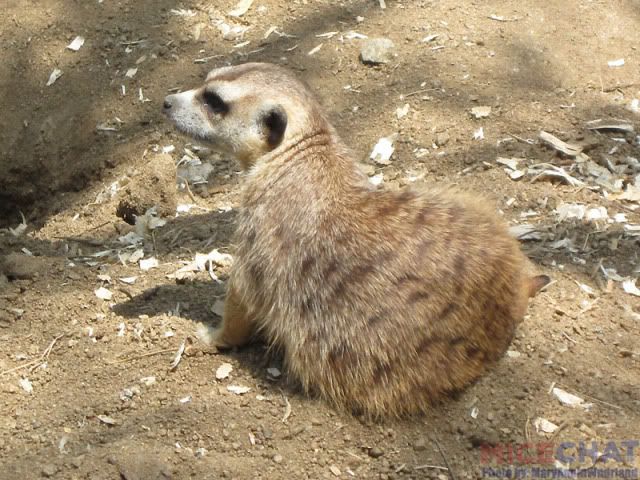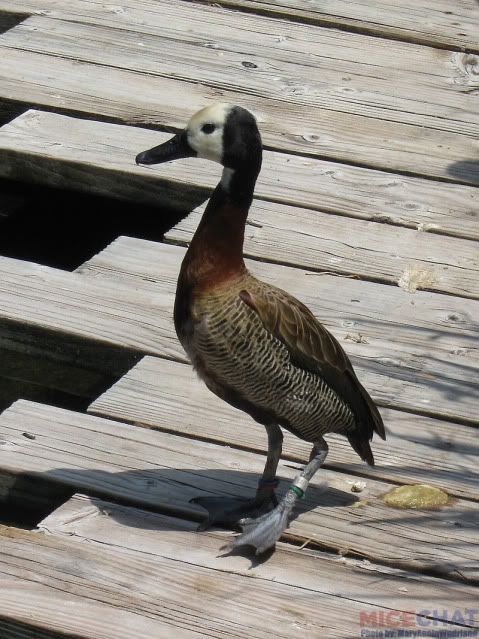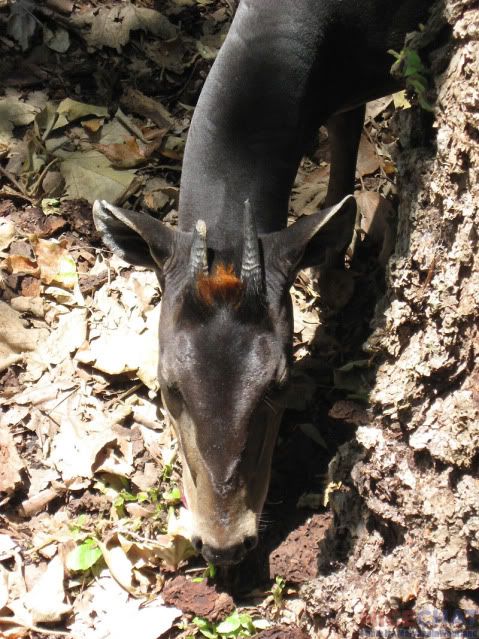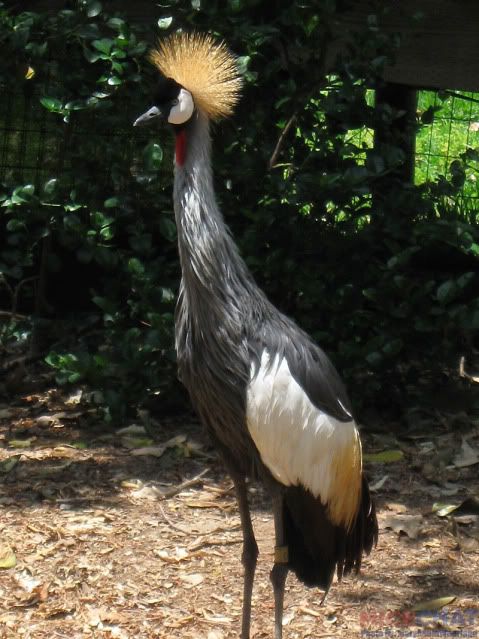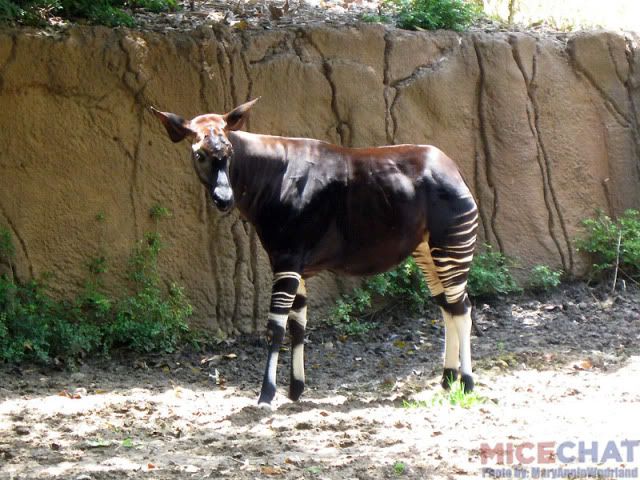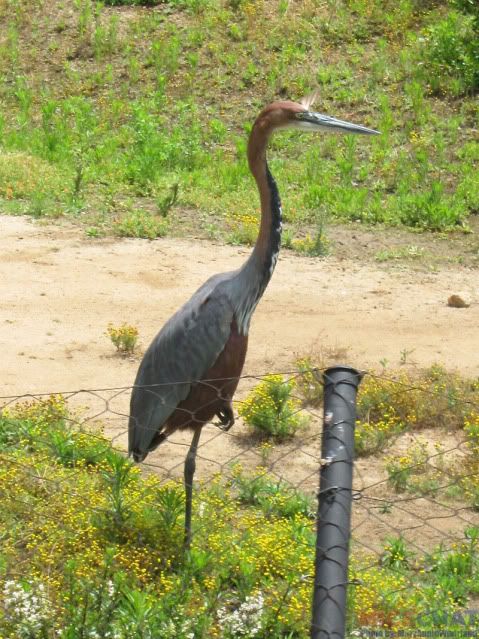 And a few shots by MickeyMaxx
Walking two buddies through the park for a meet and greet with the guests.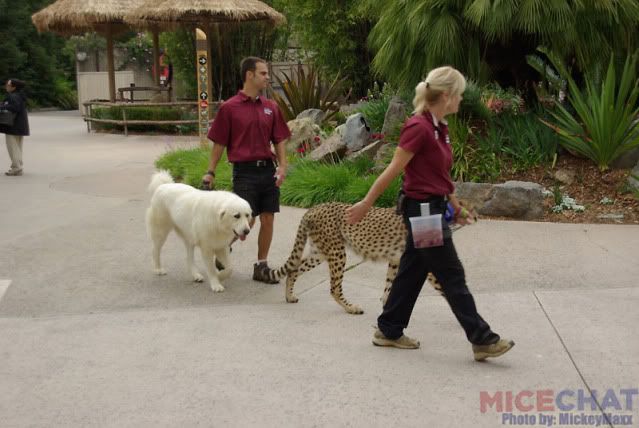 Part of the park's old monorail system which was replaced by the trams. I wonder how much our lives depended on our driver's steering skills back in the day.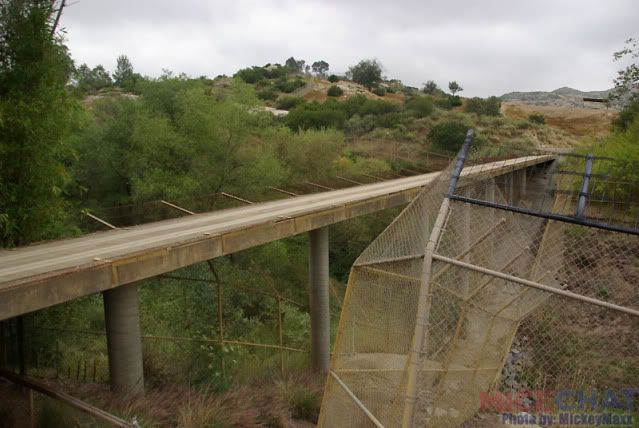 And the derring do of the Rolling (Segway) Safari on what appears to be a monorail beam.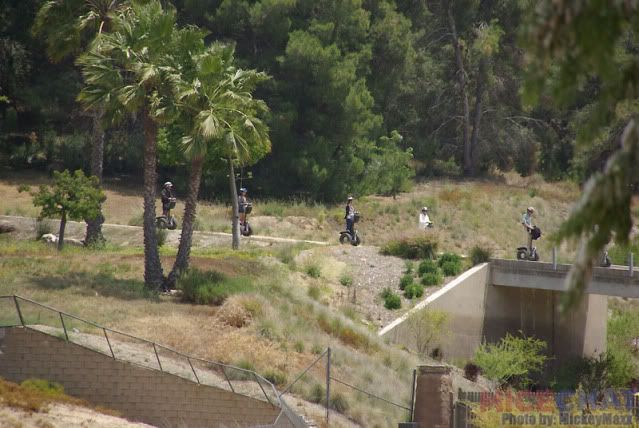 Random?
The TechSkip family visits Oatman, Arizona
-- Stop 1, Oatman AZ --
Oatman has a fun history. The short version is that it was a mining town until the money ran out. When the miners packed up they turned most of the burros loose. Later on someone thought it would be a good tourist spot... sort of a "come feed the burros" stop. It's been there ever since. Clark Gable even honeymooned there. You do want to watch the little ones as the burros can be unpredictable.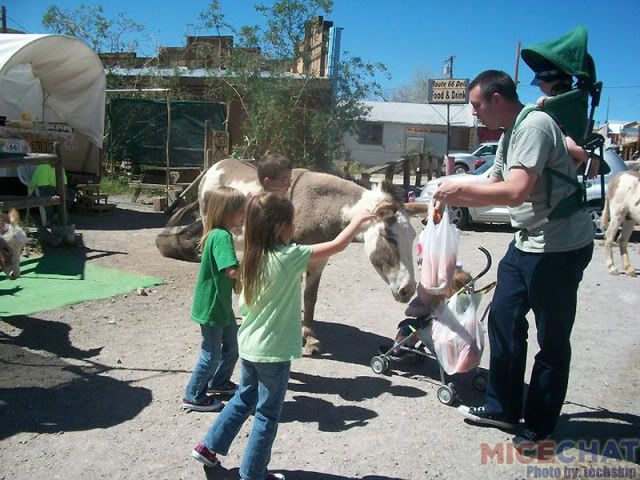 In hindsight, it probably was a bad idea using plastic bags full of carrots... but the kids had a blast feeding the burros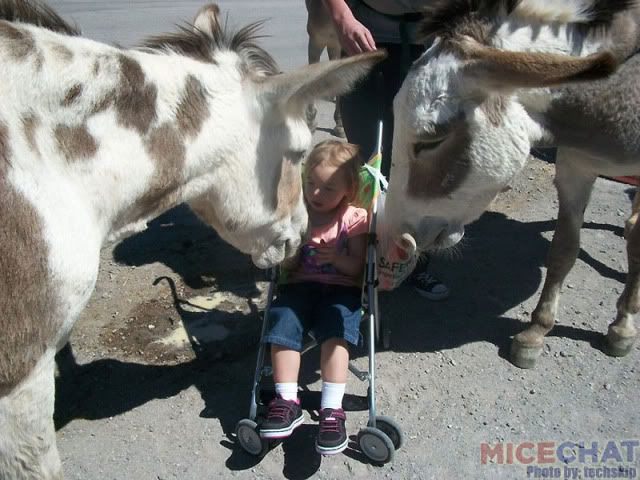 You see about 5 or 6 minutes after this shot was taken I had to take something back to the van. Tink handed our oldest kid a bag, and she took the other one... but the burros proved too clever. I came back to a fiasco, and had to "rescue" both bags. So for any tourists heading to Oatman... guard your carrots because the burros will steal them!
The little ones had stickers on their foreheads asking that they be petted but not fed. These wee ones are still nursing so they could potentially choke on carrots or feed. We saw 4 or 5 little ones while walking around town. The burros are so used to people that the mothers didn't mind the little ones being pet.
All 3 kids had a lot of fun going from one burro to another feeding them
It got to the point that the burros followed us!
3 years old and she was giggling, smiling, loved it. She would yell "Carrot, Donkey, Carrot, Donkey" over and over...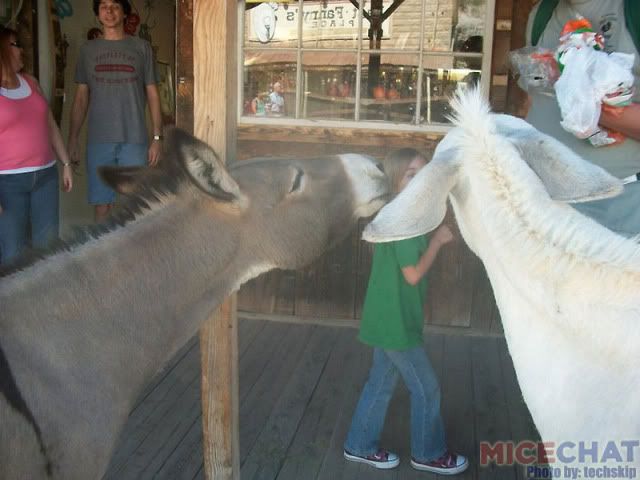 She ran out of carrots and they kept following her.
He just stared, taking it all in!
They have a couple gunfighting shows a day
They talk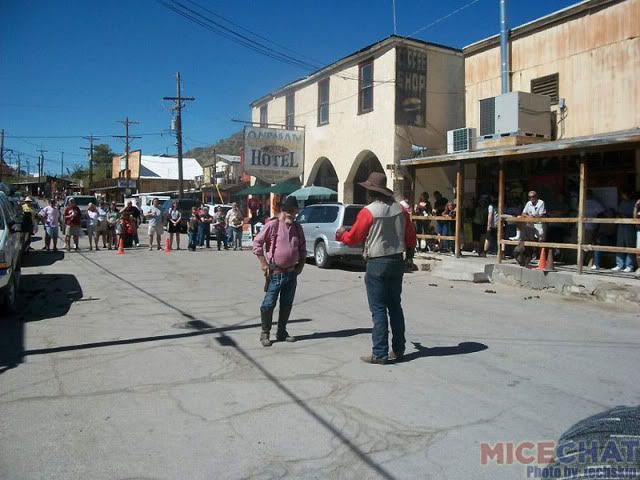 They fight
They fire blanks
And then they pose
They also collect donations for a local charity (Shriners if I remember). The Oatman Hotel (sign pictured in the gunfight above) is a historic landmark. Sadly the place is currently undergoing renovations so you are unable to stay there. Downstairs is a bar, gift shop, and ice cream bar.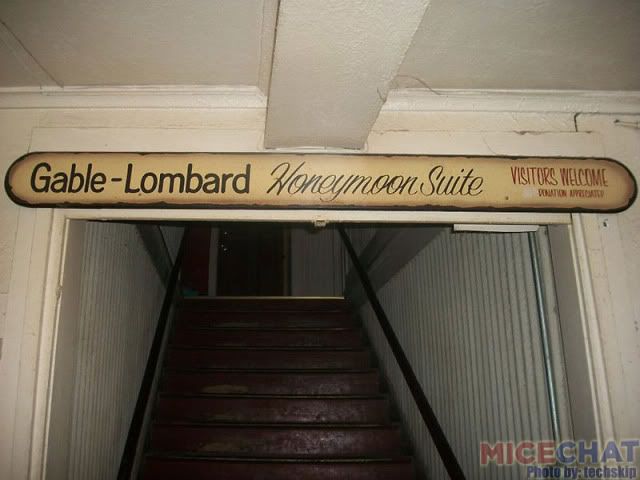 Among other notables... Gable and Lombard honeymooned here to "get away from it all"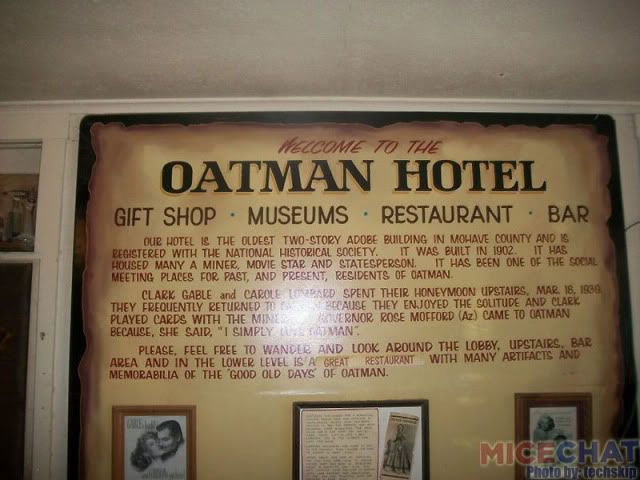 a bit of history.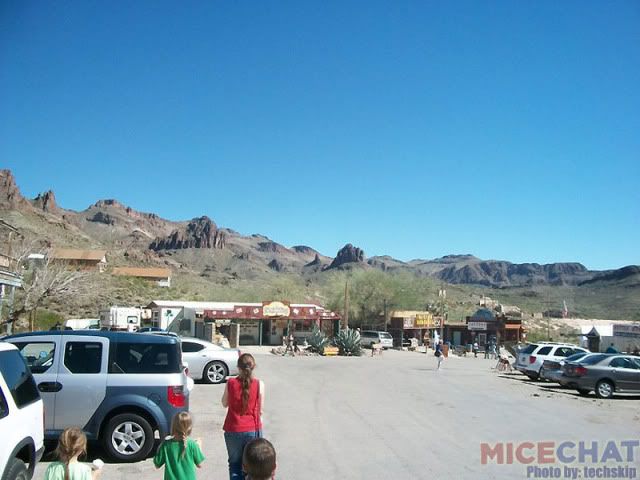 The surrounding area is absolutely beautiful. Desolate... but beautiful. This is also a Route 66 attraction! There are plenty of small shops up and down the street that sell all sorts of souvenirs. Tink picked up her shot glass... and off we went!
This link proved to be a valuable resource.
Oatman-Gold Road Chamber of Commerce in Oatman Arizona on historical Route 66
Visit these MiceChat columns each week:
And that brings us to the end of another week. Our photographers have just enough time to reload their cameras before we see you all again next weekend. Thank you to all of our wonderful readers, and as always, a huge thank you to our amazing team of global photographers, spies, and gossips:
Our thanks to our special contributors this week,
MaryAnninWndrland
and
TechSkip
.
Where have YOU been recently? We invite you to share your photos of theme parks or any other destination that may be of interest to our readers. Please feel free to contact me via MiceChat Private Message (screen name Rixter)
or send me an email:

[email protected]

.
It is readers like you who make MiceChat such a special place.
Don't miss a single one of MiceChat's Featured Blogs (including the Weekend Update). Add our feed to your favorite feed software or site:
Follow us on Twitter