'Round and around we go, where we stop, we never know. Won't you join us for another trip around the world with the Weekend Update correspondents?
RegionsBeyond
leads off this week with a serious look at the often overlooked signs at
Disneyland
. When presented this way, it's easy to see how much thought and effort goes into an aspect of the park that we take for granted.
SummerInFL
takes us on a tour of random locations at
Walt Disney World
this week. She's added some very thoughtful commentary to her stellar photography.
Our tour of Australian theme parks continues this week with a trip to
Paradise Country
.
Rya86n
shares photos of this unique look at authentic Aussie farm life.
We have a new contributor to the Weekend Update.
The Disneylander
will be spending some time in
Korea
and will be sharing the sights with us in the coming months. First up is
Cheonggyecheon
, a river park that meanders through downtown
Seoul
.
Richard Williams
and
Ian Parkinson
are cruising again and this week they share some photos of
Le Havre, France
, a city famous for its concrete architecture.
Thanks for joining us this week. Have a great weekend!
RegionsBeyond brings us this photo essay on the underappreciated Signs of Disneyland
Yet another facet of Disneyland (and a less recognized one) is themed signage. For mundane things such as restrooms all the way up to attraction specific, thematic only signs that add to the imaginary reality of the setting, the design and placement work is both very well handled and unobtrusively perfect in 99 percent of cases...pointing the way without being in your face, and adding another layer of placemaking. So, let's have a look at some of the signs of Disneyland, shall we?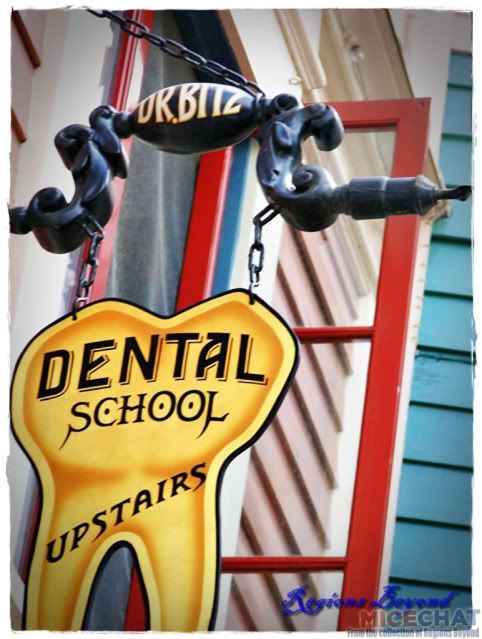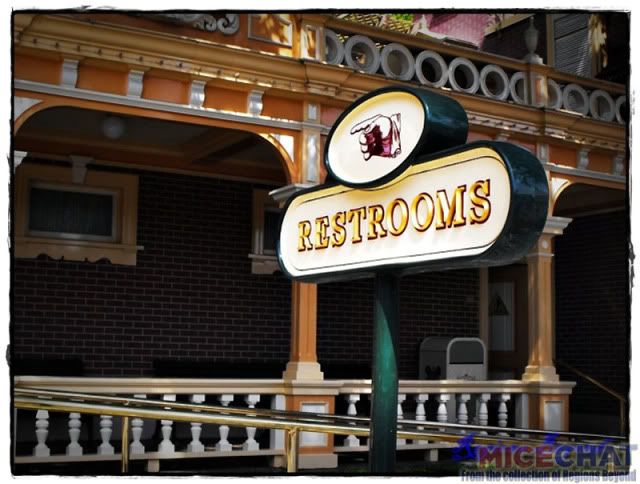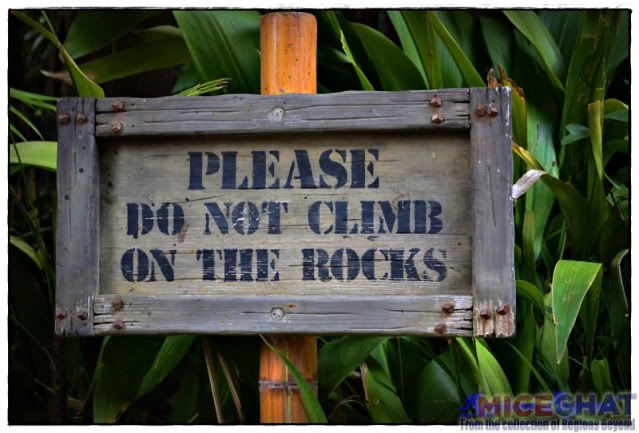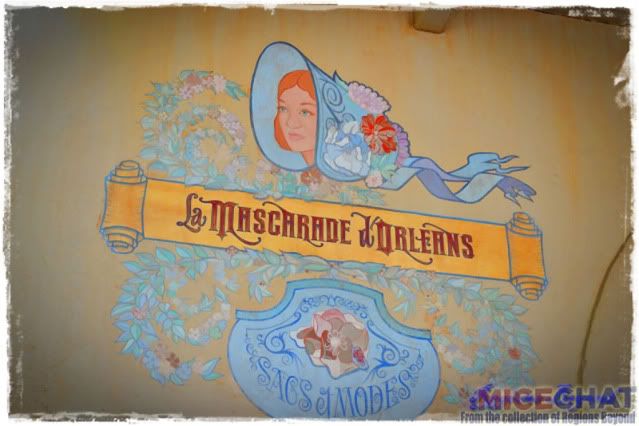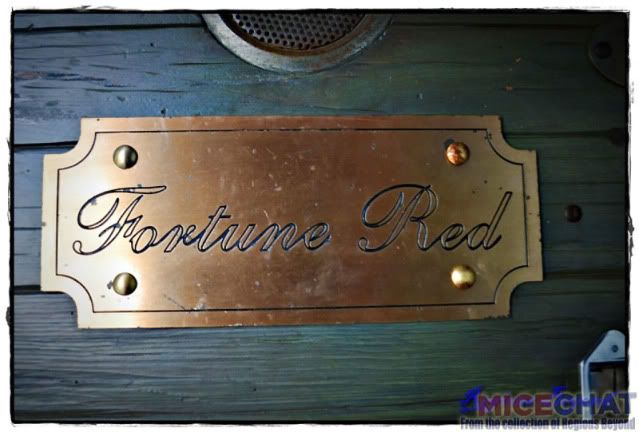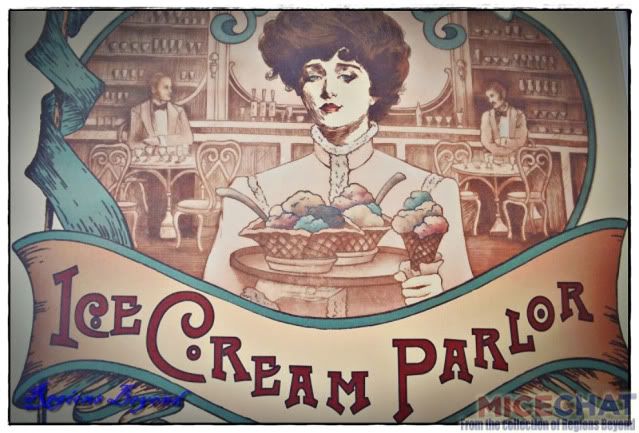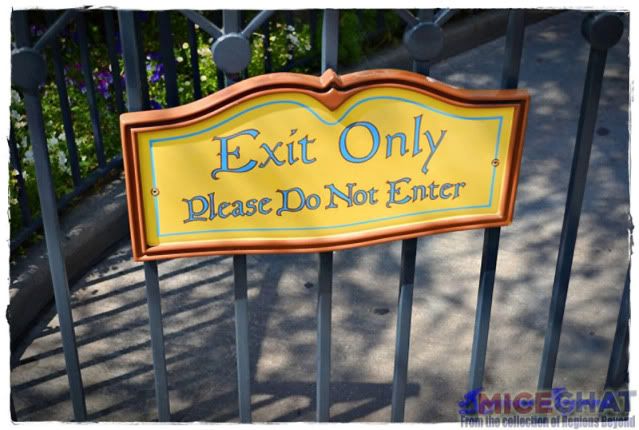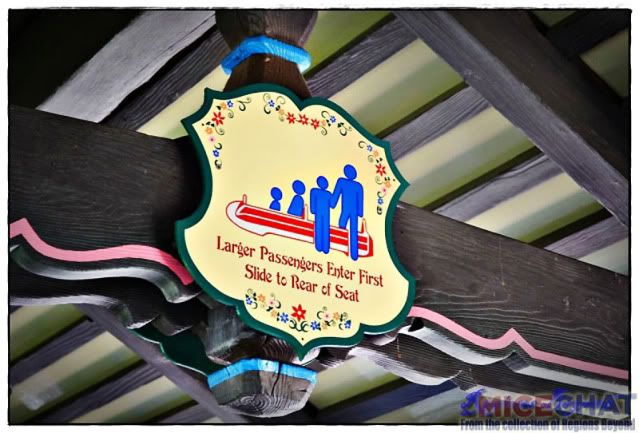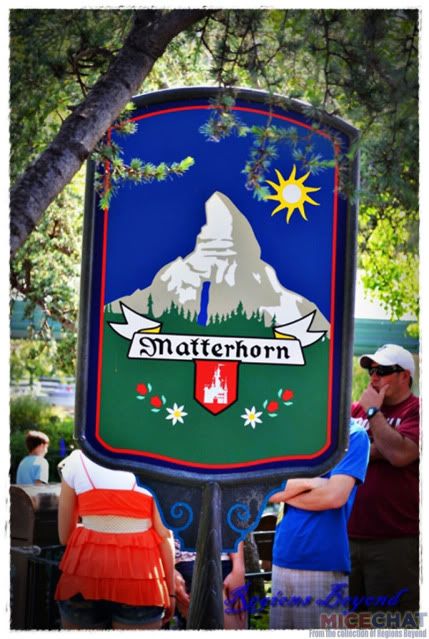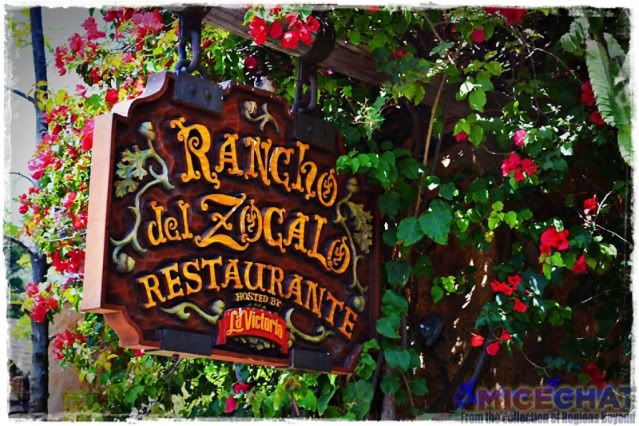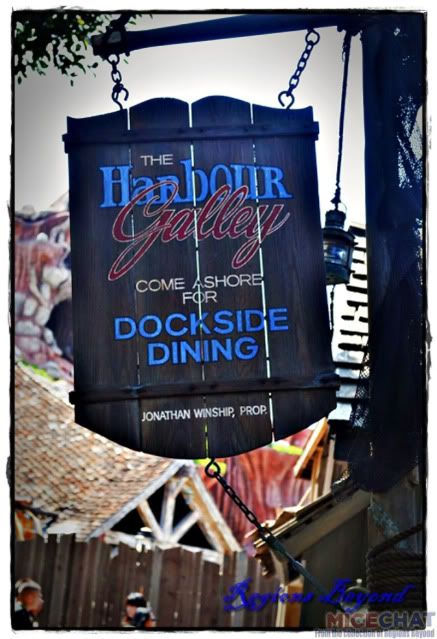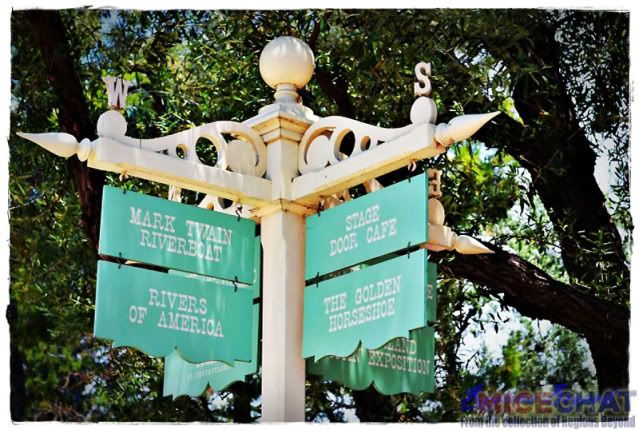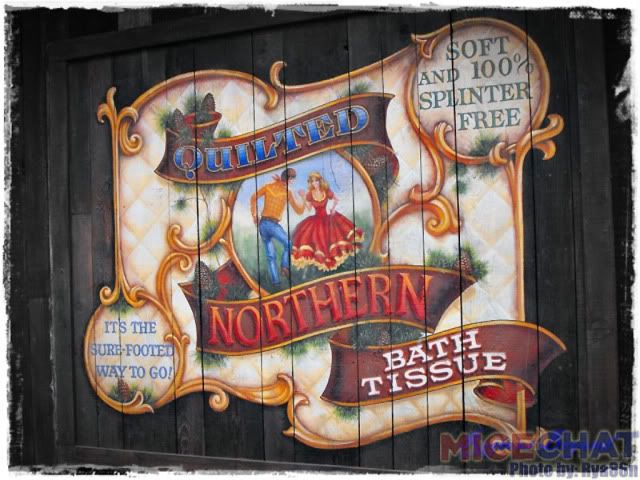 Travels with SummerInFL
It's been very busy in the Summer household the past few months, my travels have taken me new places, old places and of course favorite places. I've come to the conclusion that I'm entirely grateful for my life, it's really fabulous and only getting better. So enjoy! I know I have!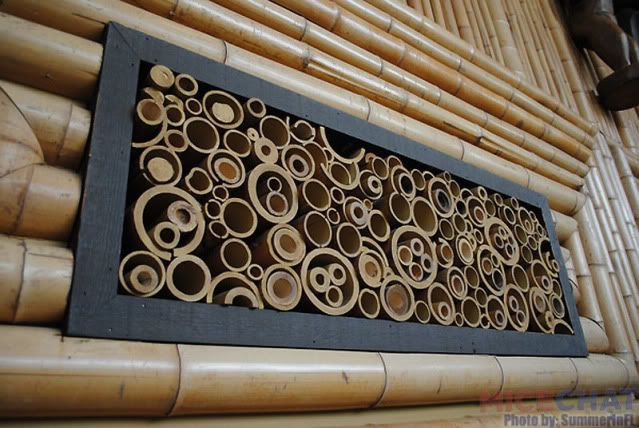 All in the golden afternoon
Full leisurely we glide;
For both our oars, with little skill,
By little arms are plied,
While little hands make vain pretence
Our wanderings to guide.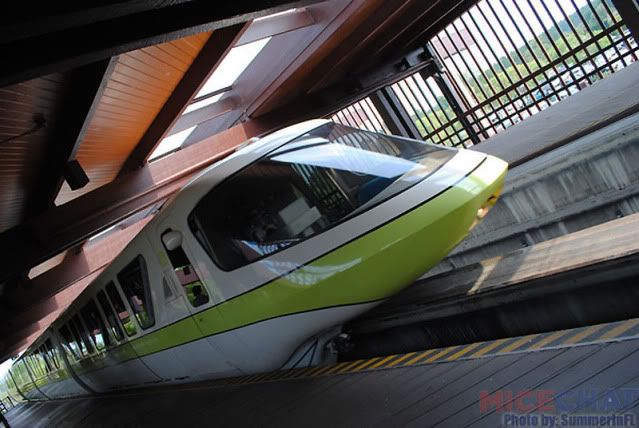 "Curiouser and Curiouser!"
"Down, down, down."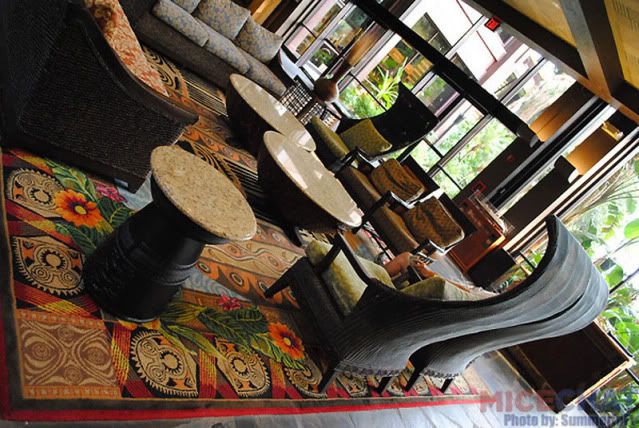 'What trial is it?" Alice panted as she ran; but the Gryphon only answered "Come on!"
"I can't remember things as I used--and I don't keep the same size for ten minutes together!"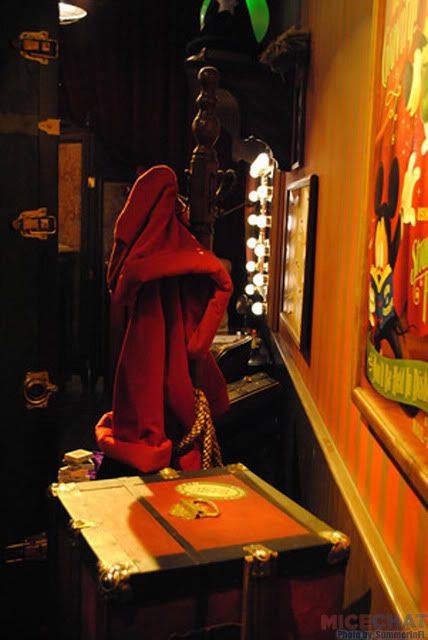 "You promised to tell me your history, you know, and why it is you hate-C and D."
"You're nothing but a pack of cards!"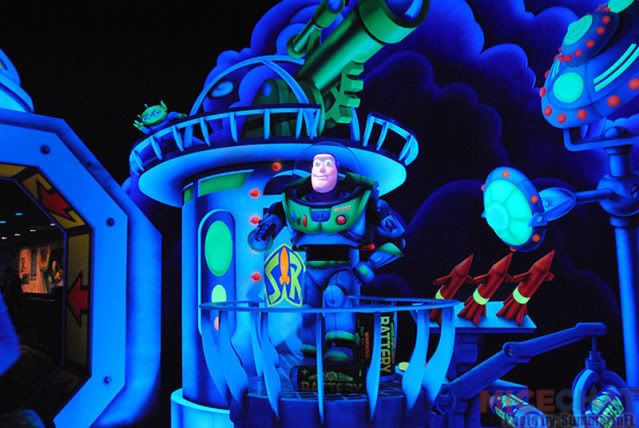 "Imperial fiddlestick!"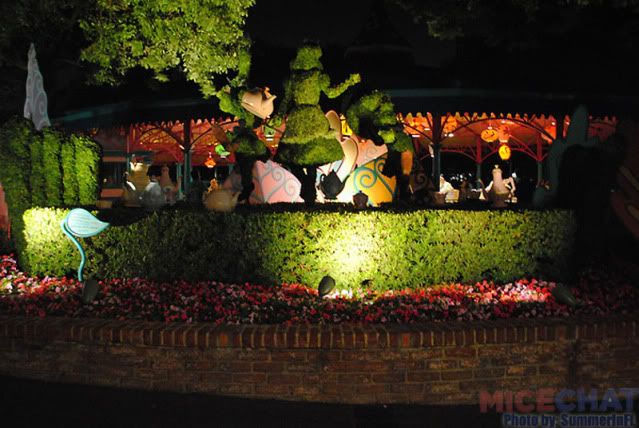 "Why is a raven like a writing desk?"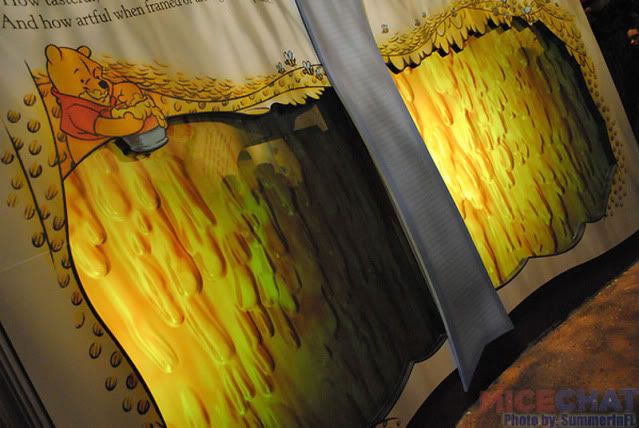 "Mind the volcano!"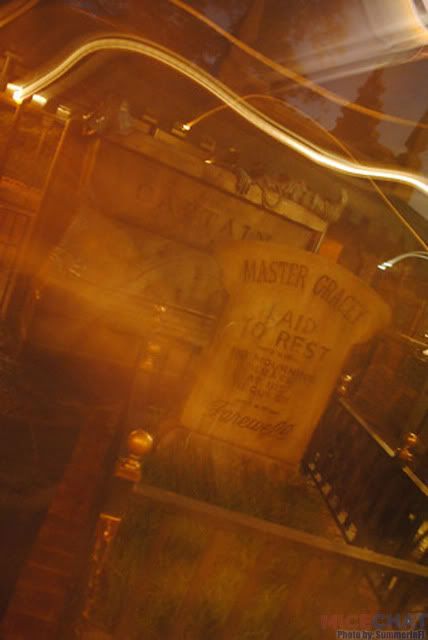 "Mind you come up-the regular way-don't get blown up!"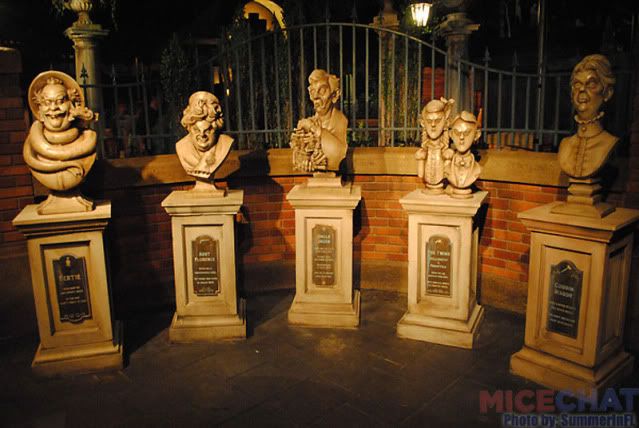 "You were a little grave", said Alice.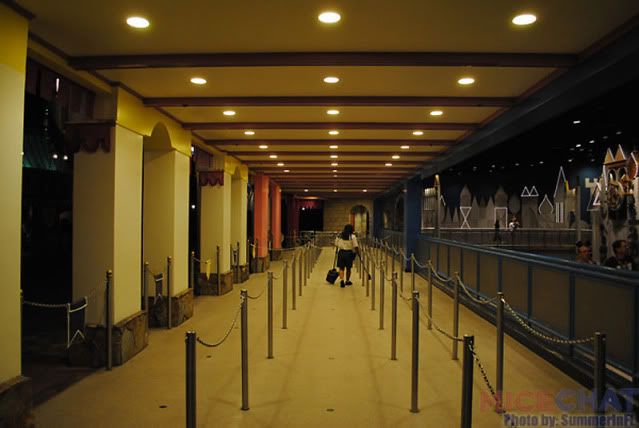 "Will you, won't you, will you, won't you, will you join the dance?"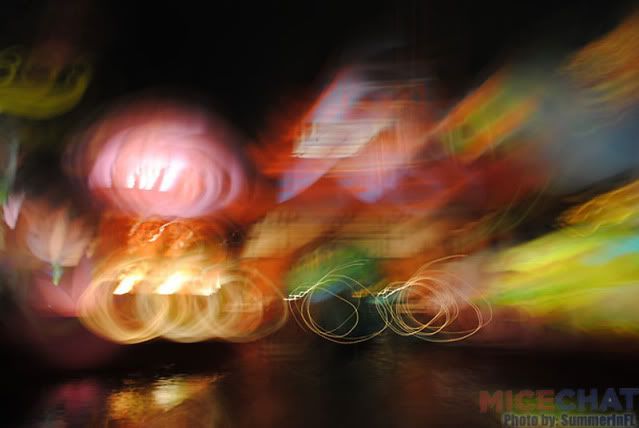 "I do wish I hadn't drunk quite so much!"
"Are there any other people in the garden besides me?"
Of all the strange things that Alice saw in her journey Through The Looking-Glass, this was the one that she always remembered most clearly.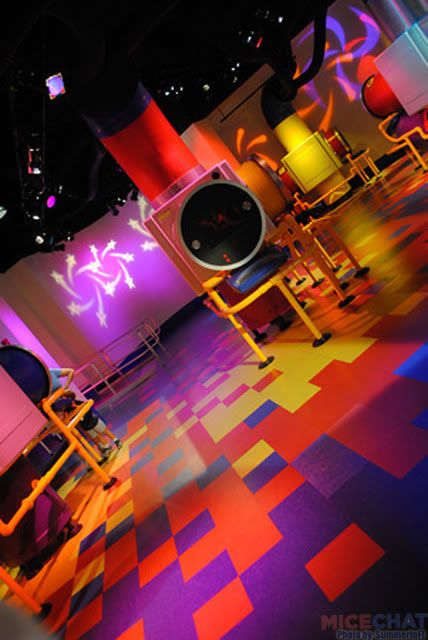 "Waiter! Bring back the pudding!"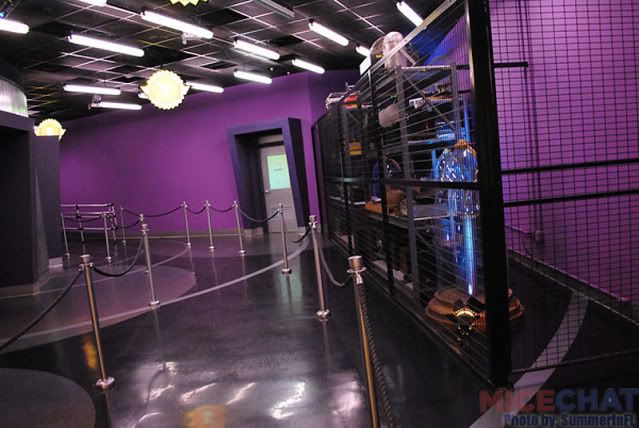 "I wonder if all the things move along with us?"
"Beware the Jabberwock, my son!"
The jaws that bite, the claws that catch!
"Where do you come from? And where are you going?"
"Faster! Faster!"
"I'm afraid you've not had much practice in riding."
"How would you like to live in Looking-glass House, Kitty?"
In Wonderland they lie,
Dreaming as the days go by,
Dreaming as the summers die:

Ever drifting down the stream-
Lingering in the golden gleam-
Life, what is but a dream?
Rya86n takes us to Paradise Country in Australia
This week I went back through the photo collection to find something new for the update readers. Here's a glimpse at the sights on offer at another local park,
Paradise Country
.
Paradise Country on Australia's Gold Coast offers a look into an authentic Aussie farm experience. Guests are shown a variety of Australian animals and several shows which feature the making of billy tea, a stock horse demonstration and a boomerang throwing demonstration.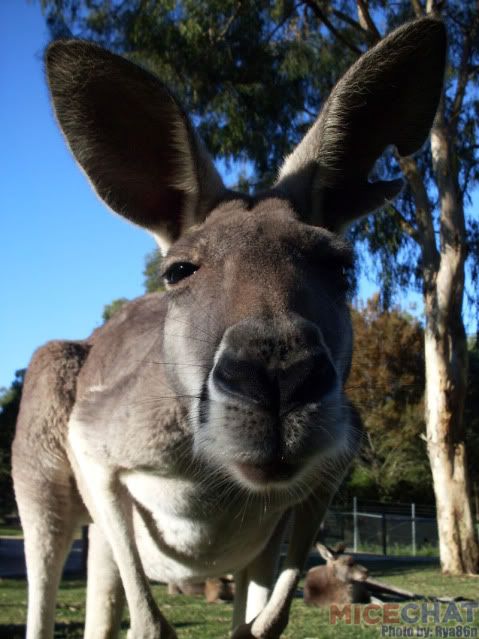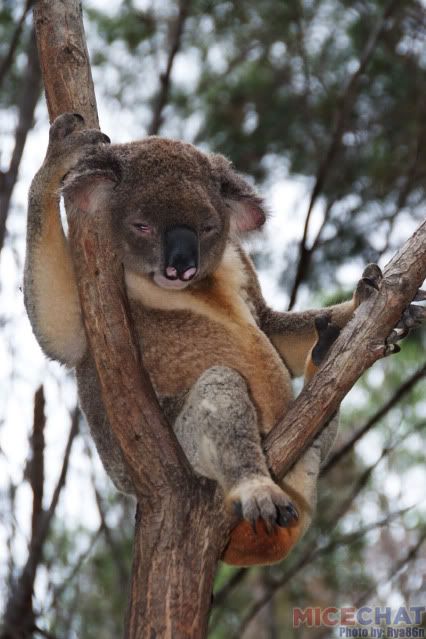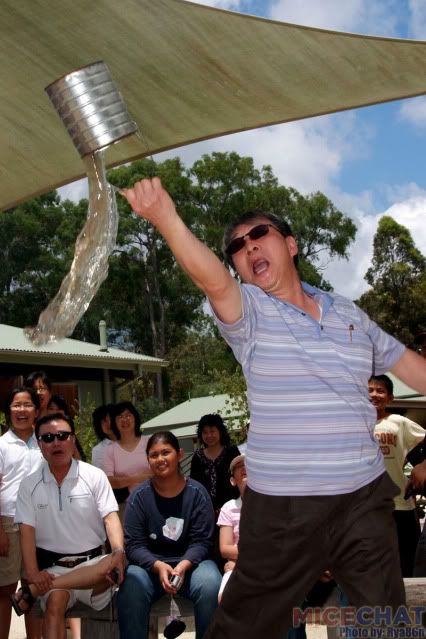 MiceChatter The Disneylander will be spending some time in Korea and has promised to share some of the sights with the Weekend Update
Korea: Cheonggyecheon
Cheonggyecheon (청계천 in Korean) is the name of a stream that flows through the heart of Downtown Seoul. In the early 21st century, a park was built around it in an effort to create some green space in the clogged center of the city.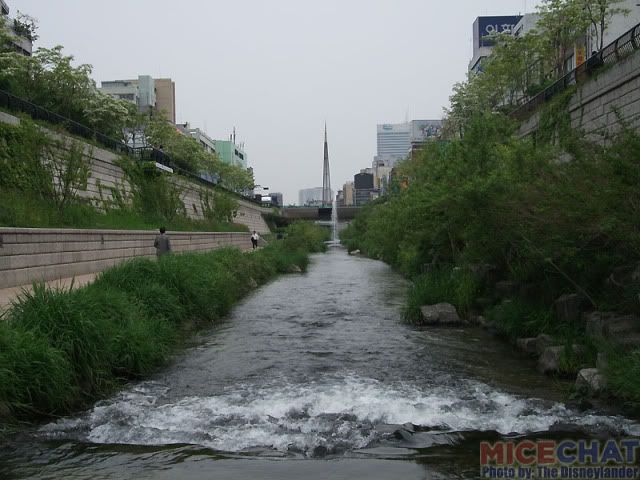 The stream itself has had quite an up-and-down history - following the end of the Japanese annexation of Korea in 1945, squatters built their temporary sheds on the banks of the river, and over the decades the stream's banks became smaller and smaller due to the continuous encroaching of urbanization, until it finally was paved over completely and an elevated highway built on top of it.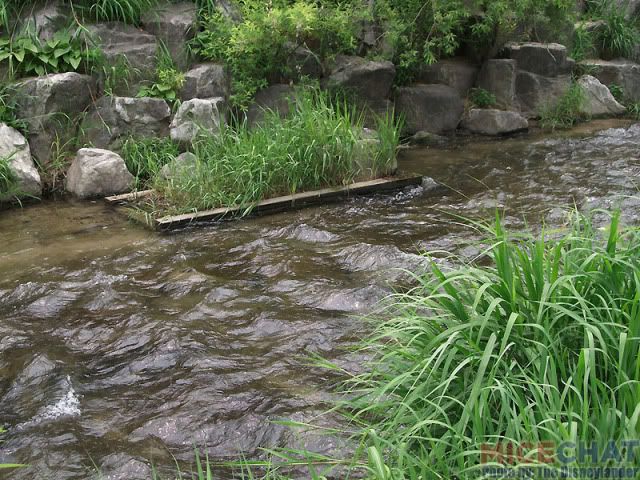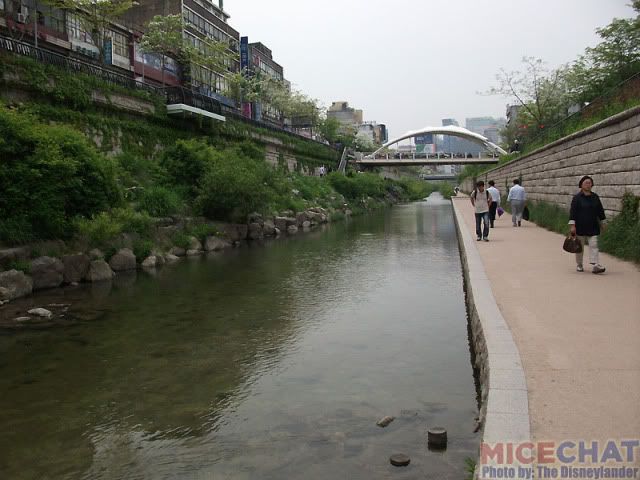 In the late 1990's, a redevelopment plan for Seoul was unveiled, and the centerpiece was the revitalization of Chunggyecheon. After a few years of deconstruction and construction, the new park was finally opened to the public in 2003.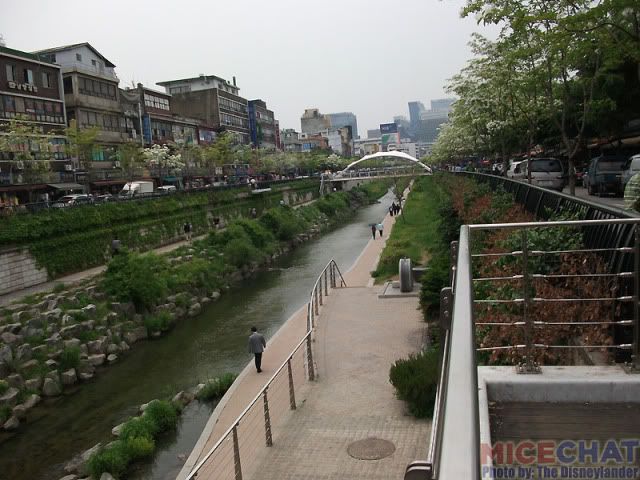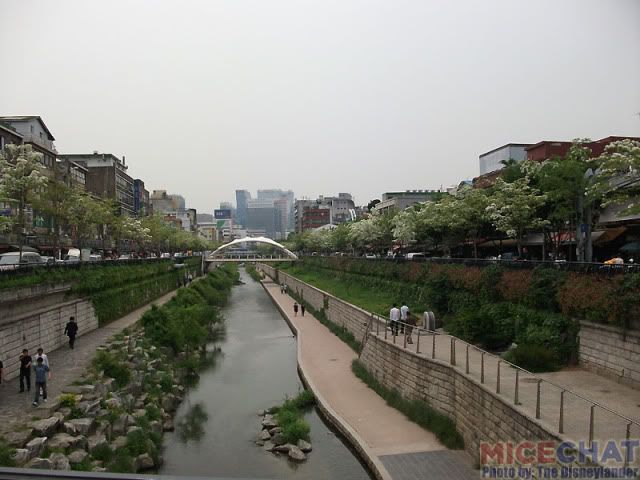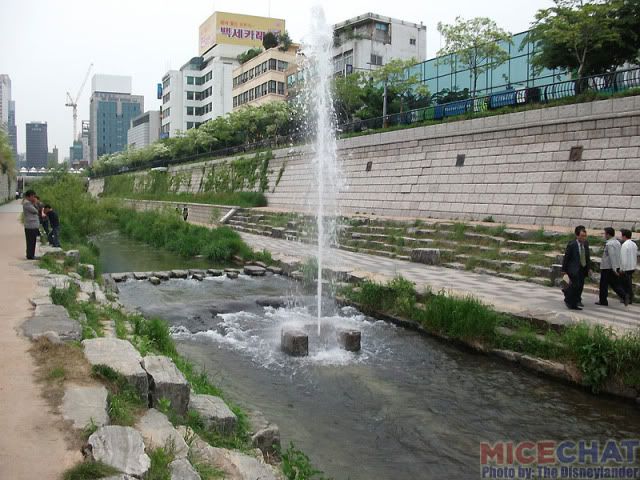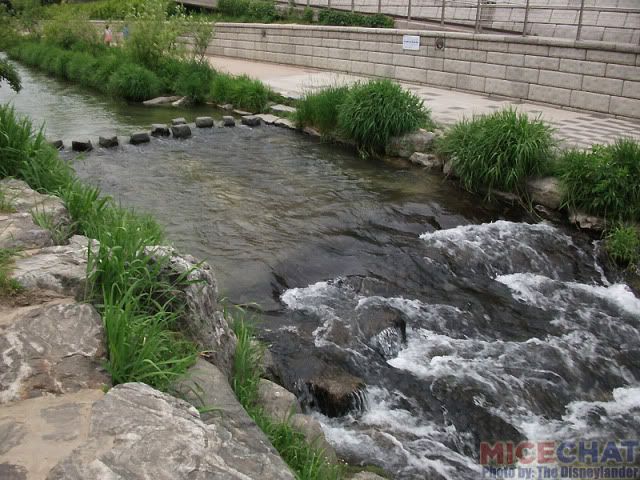 The park itself is lush, if a little "concrete", but it's clear that the designers took every step possible to incorporate as much greenery as possible. It's long and thin, and winds its way through 8.4 kilometers' worth of downtown Seoul.
Seoulites are incredibly proud of their new park, and on any given weekend you can see families, friends, and lovers strolling down the promenade.
Richard Williams and Ian Parkinson: First stop on the cruise - Le Havre
UNESCO declared the city center of Le Havre a World Heritage Site on July 15, 2005, in honoring the "innovative utilization of concrete's potential." The 300 acre space that represents, according to UNESCO, "an exceptional example of architecture and town planning of the post-war era," is one of the rare contemporary World Heritage Sites in Europe.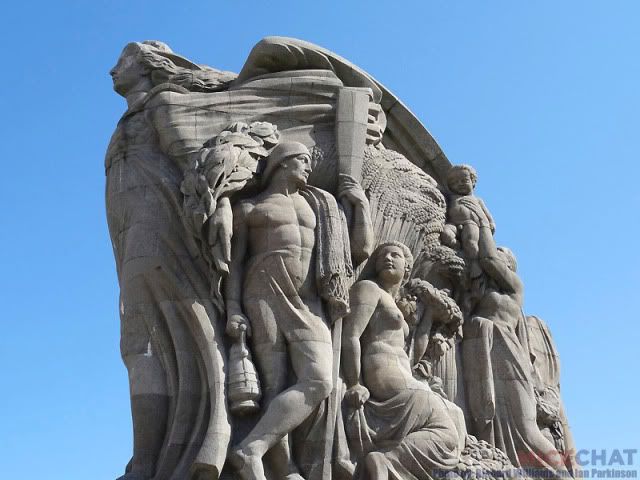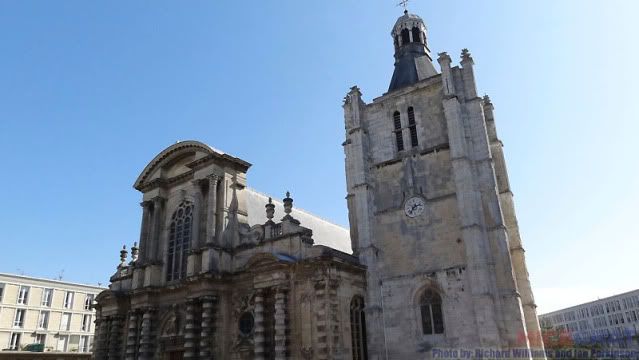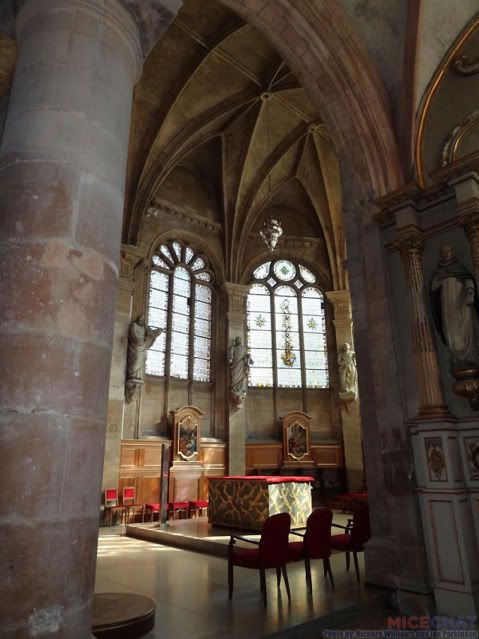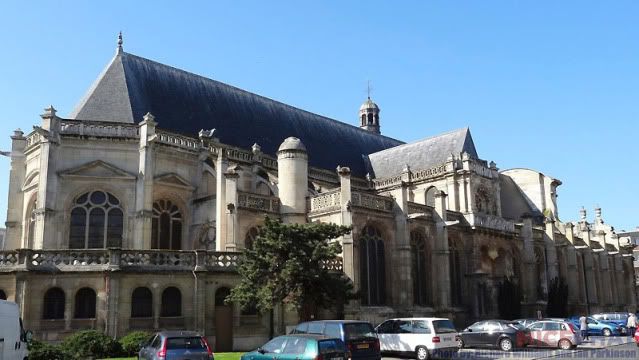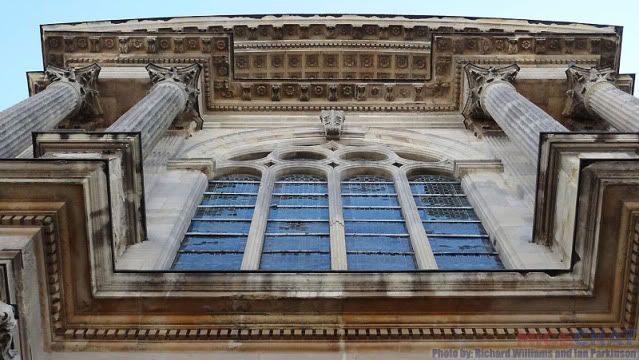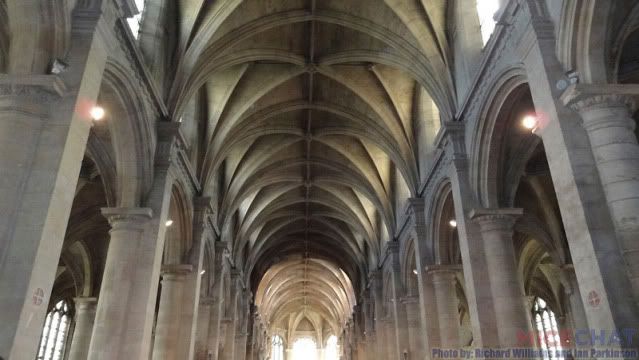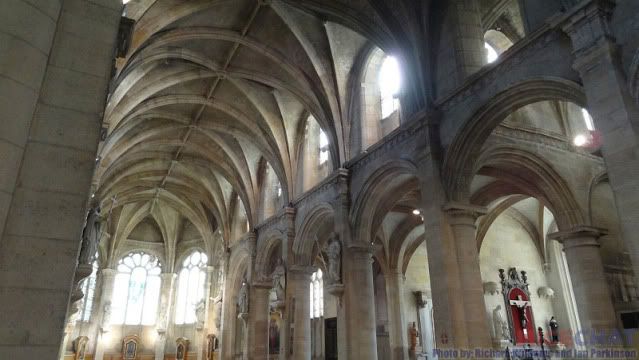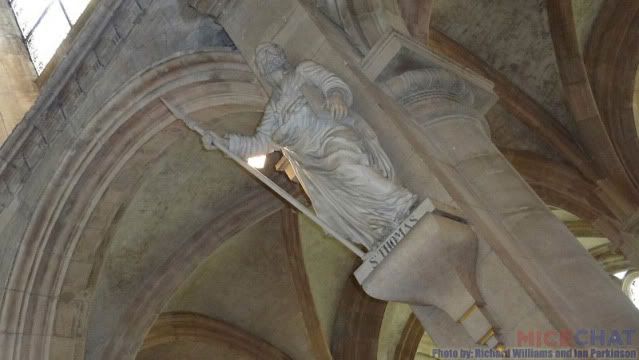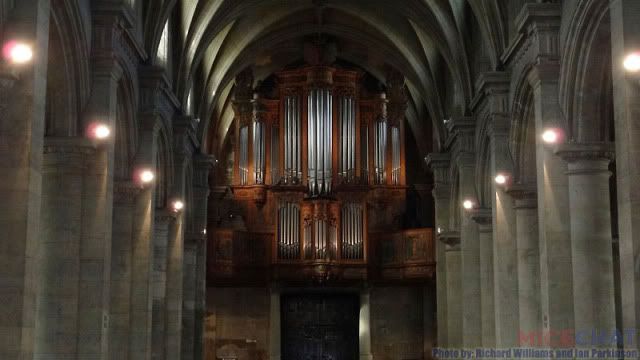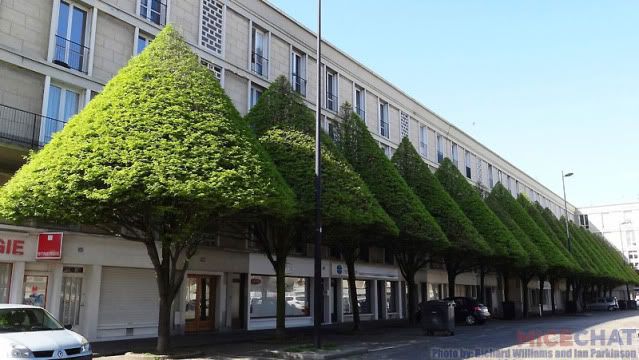 <iframe width="560" height="349" src="http://www.youtube.com/embed/c07QMg2nZiE" frameborder="0" allowfullscreen></iframe>

Visit these MiceChat columns each week:
And that brings us to the end of another week. Our photographers have just enough time to reload their cameras before we see you all again next weekend. Thank you to all of our wonderful readers, and as always, a huge thank you to our amazing team of global photographers, spies, and gossips:
Our thanks to our special contributor this week,
The Disneylander
.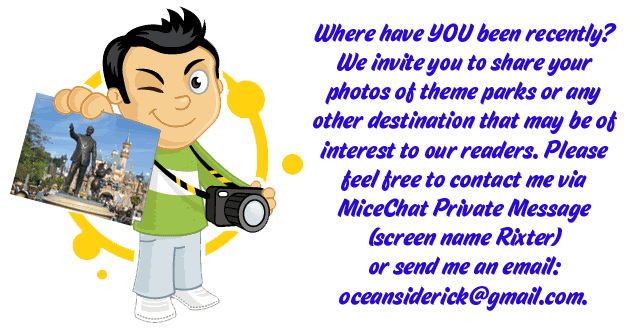 It is readers like you who make MiceChat such a special place.
Don't miss a single one of MiceChat's Featured Blogs (including the Weekend Update). Add our feed to your favorite feed software or site:
Follow us on Twitter