I hope you are having a great summer so far. We offer photographic proof that our Weekend Update correspondents are enjoying their summer!
SummerInFL
takes us on a day trip to the
Magic Kingdom
at
Walt Disney World
. MickeyMaxx and I are headed there in a couple of weeks for a family reunion. I hope our days in Orlando are as nice as this one was for Summer. I have been consulting
Orlando Parkhopper
every week in anticipation of our trip!
Disney and more
blogger
Alain Littaye
has found a way to share his stunning photography in the form of an iPhone app. We have a sneak preview of some
Tokyo DisneySea
photos plus a link to order your own copy of the app.
Rya86n
visited
SeaWorld Australia
with a special guest this week. It's always fun to visit a theme park with a little one.
We finish up this week with more photos from
Richard Williams
' and
Ian Parkinson's
recent cruise. We've already seen the aquarium in the French city of
La Rochelle
. This week we get to see more of this picturesque seaside town.
Have a stupendous weekend!
SummerInFL tales a trip to the Magic Kingdom
Living in Florida its easy to sometimes convince yourself that we live in paradise, especially given the amount of things to see or do. Then May/June comes around and we're reminded why the air conditioner was invented.
Summer has definitely come to Florida (no pun intended) and it was this day that I decided to head on over to the Magic Kingdom for a number of reasons, none of which had me considering the gravity the humidity would have on my day, but hey, I did remember to bring the sunblock!
I arrived to the Polynesian and after checking into the monorail station on Foursquare (What? You haven't? Lies!
) I took a little detour and decided to take the boat to the Magic Kingdom.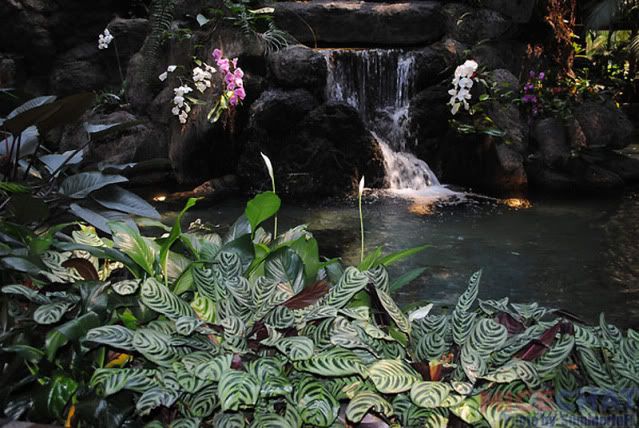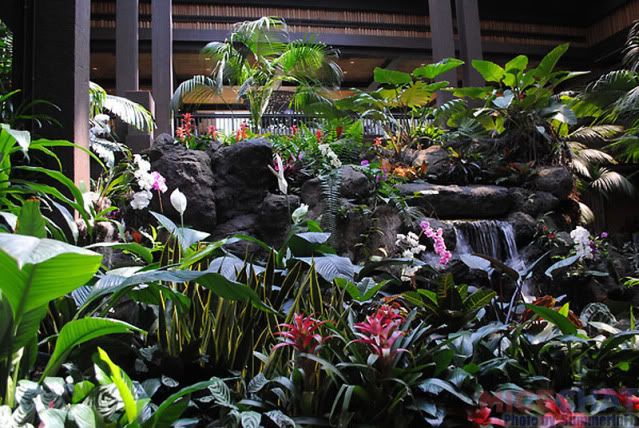 A luau? No thank you, not today.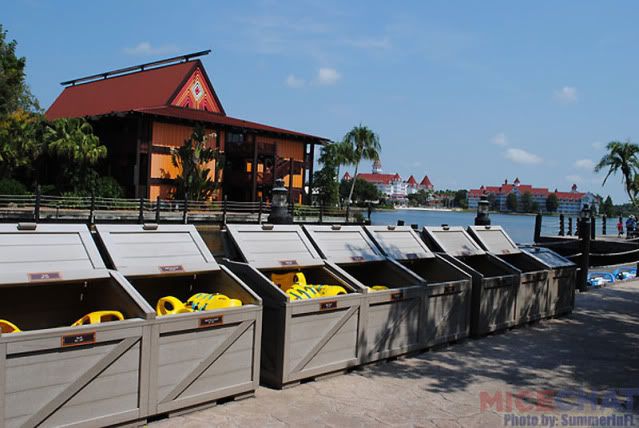 Who needs a life raft? *raises hand*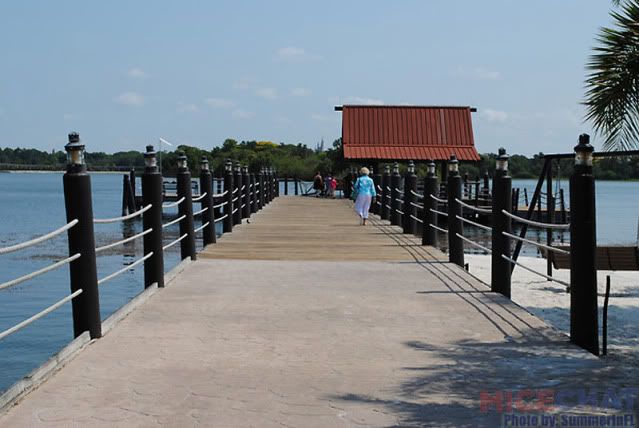 Yay!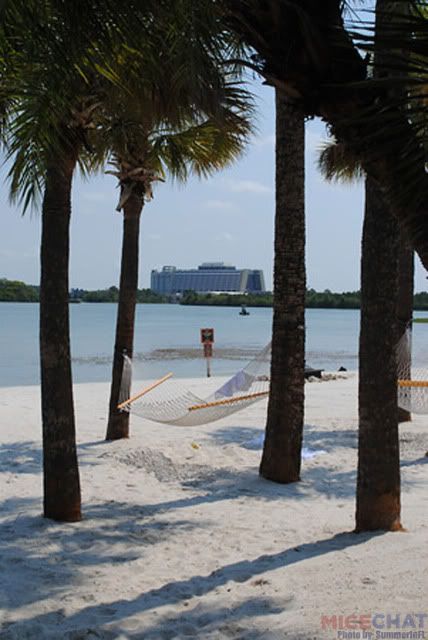 Tempting! But no, I have somewhere to be.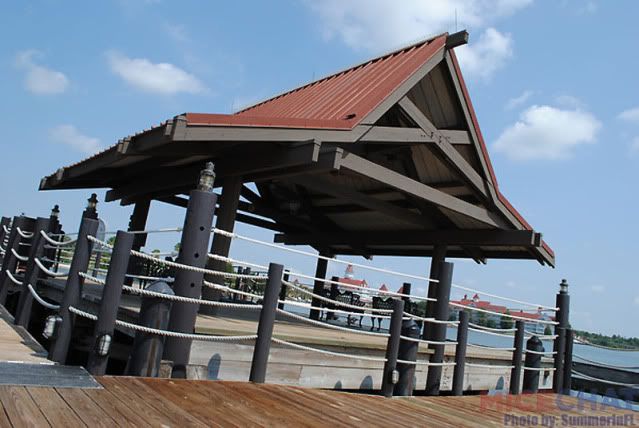 I'm not feeling the new colors on the outside of the Confectionery.
There's always a line for popcorn.
Pinocchio's Village Haus......(I always want to growl out that last word....hhhhaaawwwwsss, teehee)
Who doesn't love a ride on Dumbo?
Beauty's Haus!! Oops! I mean House!
It's a Castle, it's Couture! It's Castle Couture!! (Yeah, the jokes don't get any better)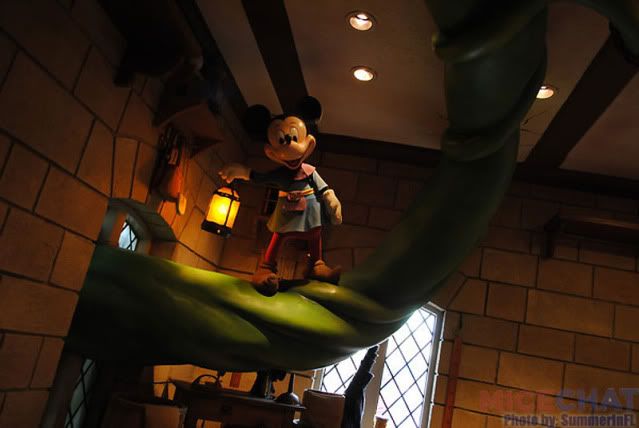 No one can ever say that Mickey has never gone out on a limb for them.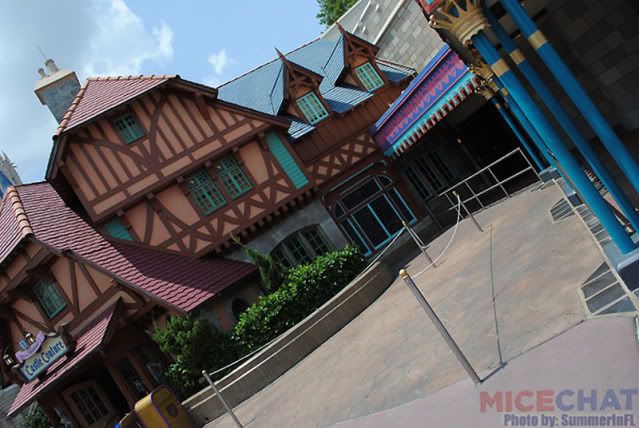 Random Fantasyland shot!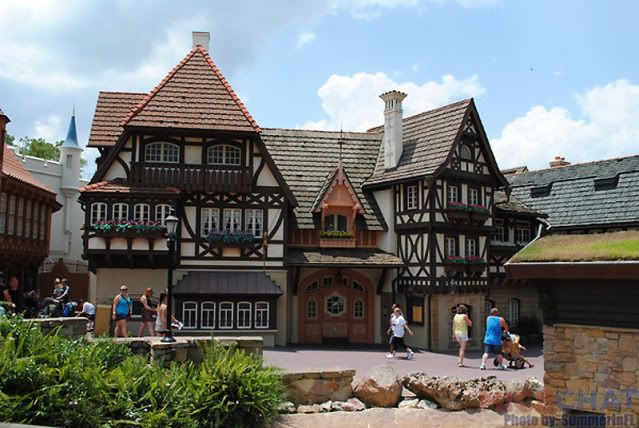 I'll bet no one ever takes this photo, who ever really spends more time than they need to in the stroller area, I ask you! (Waits while people check their photo bank)
Candy will solve all the world's problem, I guarantee it!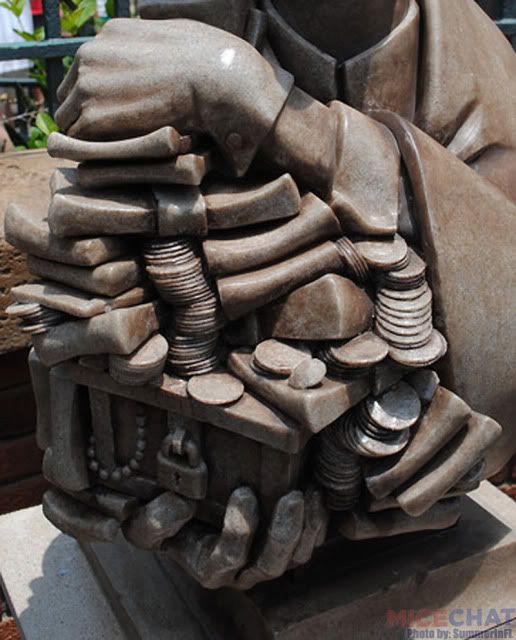 Mine!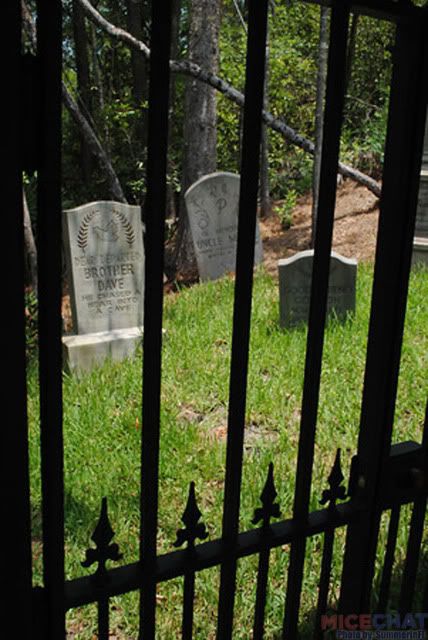 I think the scenic route is always the best route to take.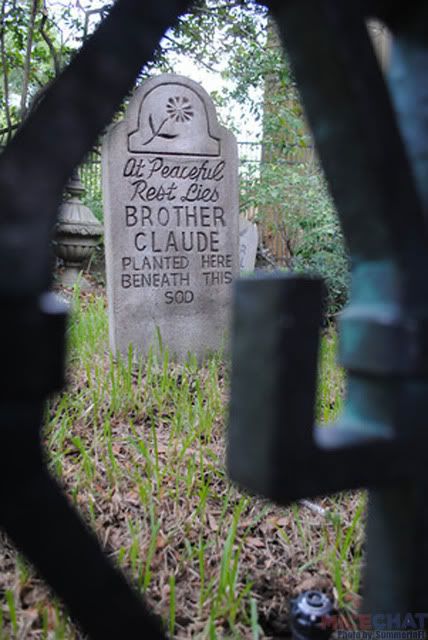 Peek A Boo!
People watching 101!
Lofty perches.
I never noticed this painting in the Columbia Harbor House.
"Hey, you don't need that hot dog, I could eat it!"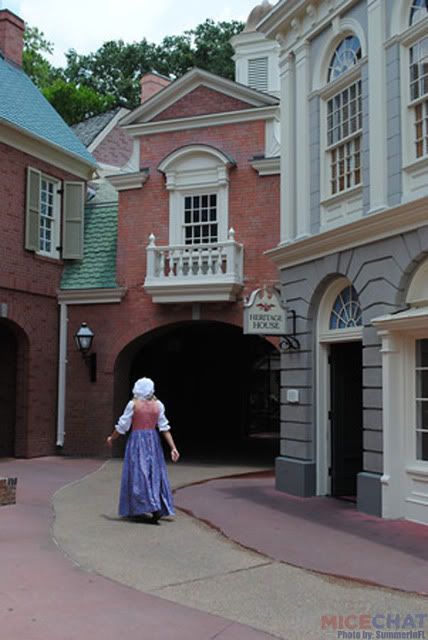 *sings* Let's do the time warp again.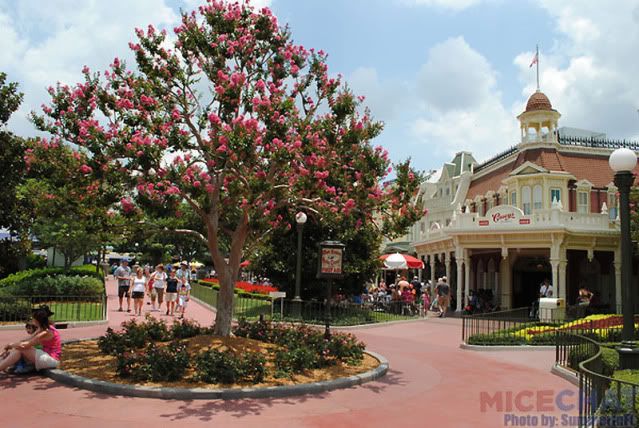 I've never really paid attention to this beautiful tree before.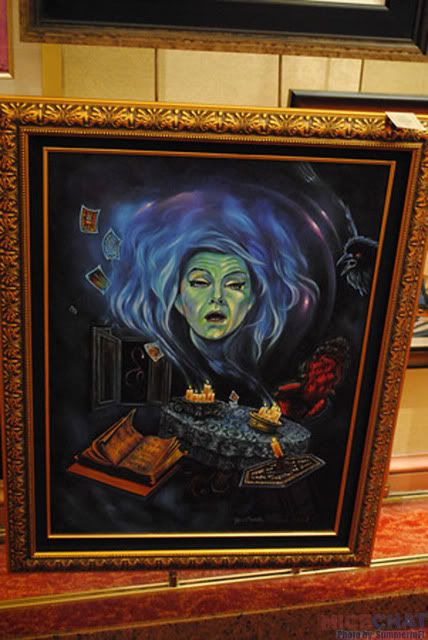 For the ghost that has everything.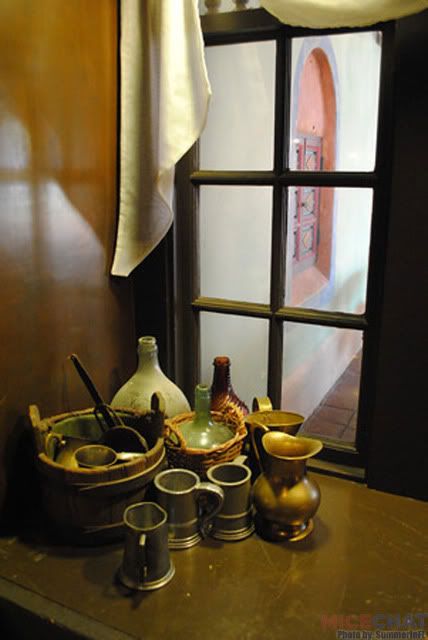 I LOVE completely random theming.
This area always makes me think of New Orleans Square and Monte Cristos. Yum!
Watch your step please...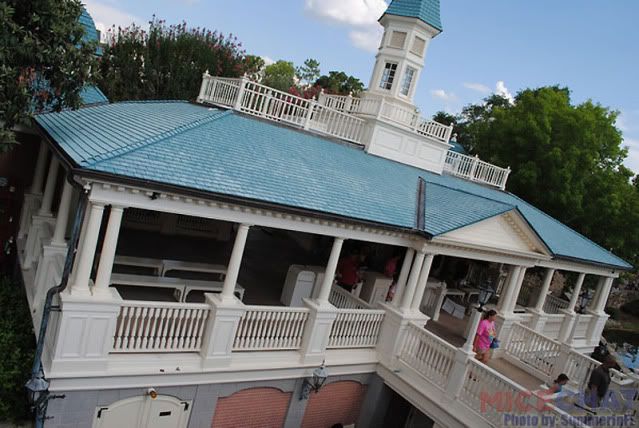 Time for a boat ride.
What happens when you're bored waiting for the boat to leave.
Everybody wave!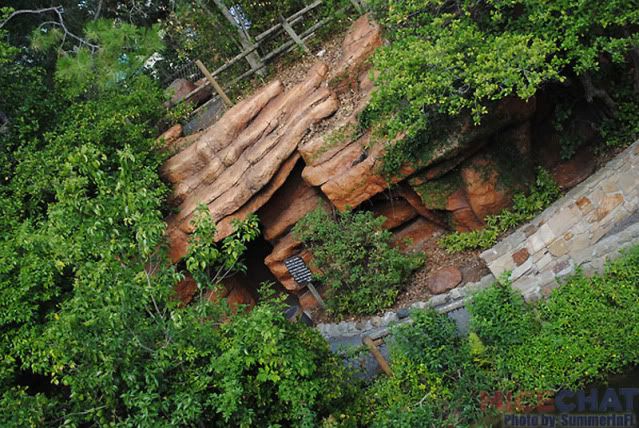 Where's the Fire? Oh, never mind.
*sings* And we're rolling....rolling...rolling....rolling down the river...
On my way out.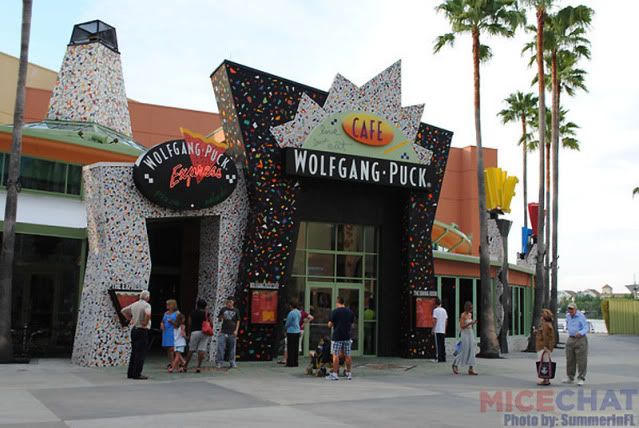 Time for dinner with friends.
Spinach and Artichoke Dip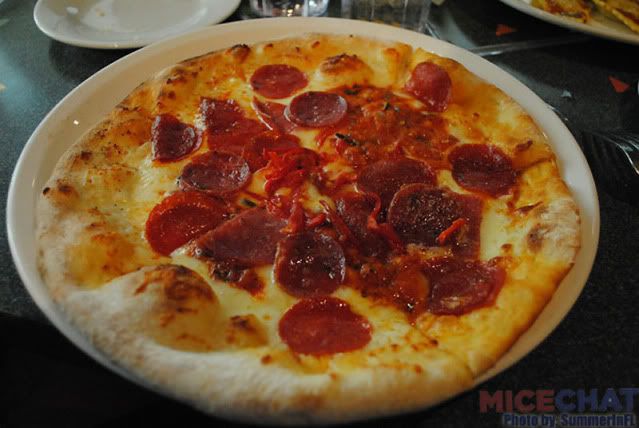 So good but man did my breath stink of garlic. Whew!
Everybody go awwwwwwww.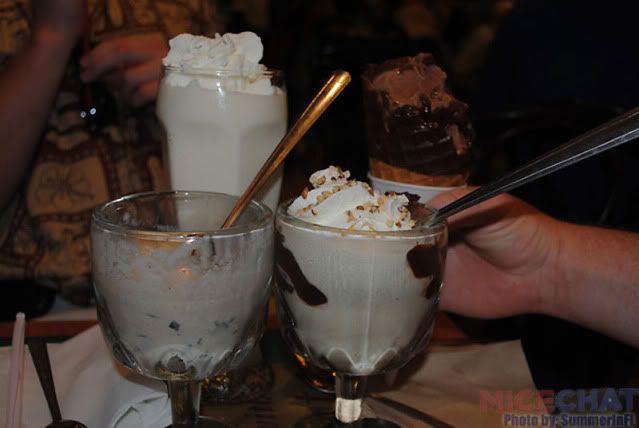 I think everyone should end their day with ice cream.
So there you have it, quick, to the point, no muss, no fuss, trip report of my day. Sure there was more but then, what happens in .....no, I won't end with a cliche'.
Ta Ta for Now!
Tokyo DisneySea by Alain Littaye
Our Weekend Update partner, Alain Littaye, is at it again with more beautiful photos. Alain is a world class photographer and author (he published the critically acclaimed
Disneyland Paris: From Sketch to Reality
now out of print and selling for over $1,400 on Amazon). This time around, Alain brings us stunning photos of Tokyo DisneySea which he has packaged into a fantastic iPhone/iPad app! The sample images below have us dreaming of visiting in person. . .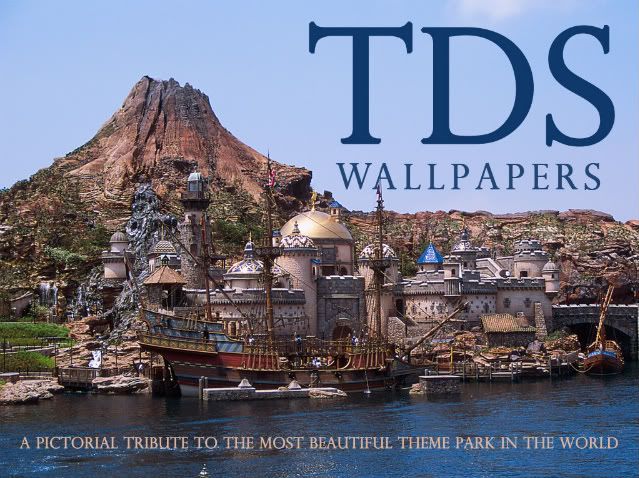 Since I wrote the
Disneyland Paris "From sketch to Reality"
book I can't count the people who asked me to do the same kind of book about Tokyo Disney Sea. I would love to do it and perhaps someday it will happen; but for now, I've designedan iPhone/iPad application which is a tribute to "the most beautiful theme park in the world," Tokyo DisneySea.
The image above is the menu page for the app. You can choose to access "all pictures" or pictures of each land. The first land featured is Mediterranean Harbor with pictures of the Renaissance Fortress and Galleon...
...or the beautiful Venetian area, and many more...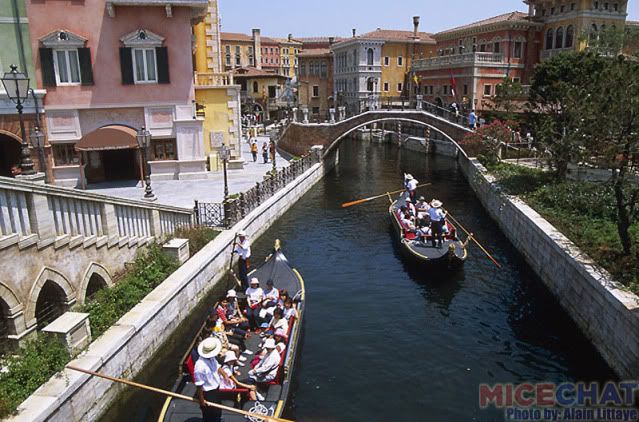 The app includes day and night pictures and the night pictures are awesome! Here is two night shots of Mysterious Island, one with Mysterious Island volcano in the background...
...and another one with a close shot of the Nautilus.
Approximately half of the photos were shot by myself, one week before the park opened. The other half were taken by a good friend of mine who is a brilliant photographer and a big TDS fan, too. Next examples are from the Arabian Coast with great views of the land...
...or closer shots of the Arabian decor. I remind you that these are just examples and that there are many pics for each land.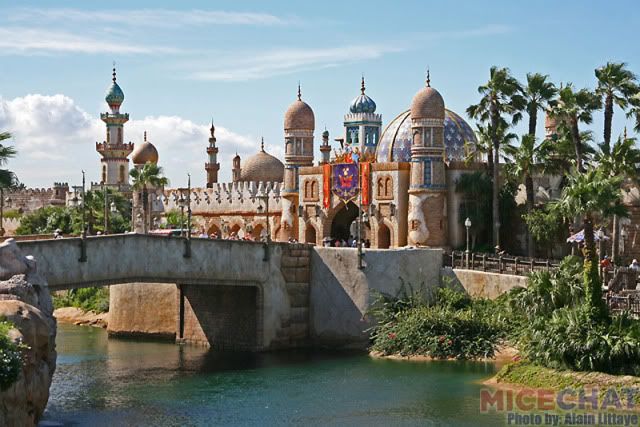 Considering that this is a wallpaper app, we chose the best possible pictures for you to use as a background on your iDevice. Next land is Lost River Delta and you'll find many outside pictures of the land as well as great pics of the unique Indiana Jones ride queue.
Port Discovery ...
The TDS elevated tramway arriving at Port Discovery station.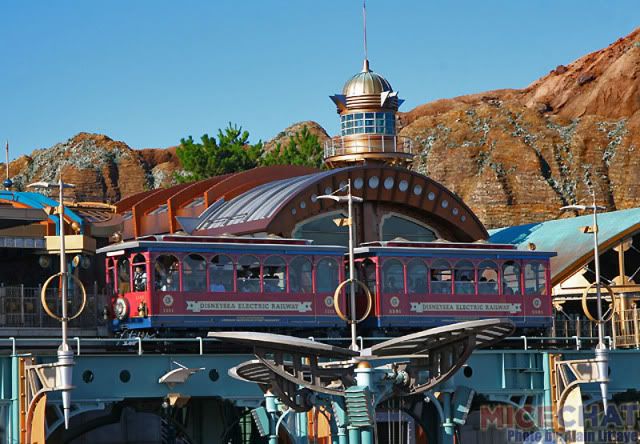 The Cape Cod section of the park contains day and night pictures like the ones below.
No need to say that American Waterfront and its gorgeous decor are well represented...
...the amazing architecture of DisneySea's Tower of Terror...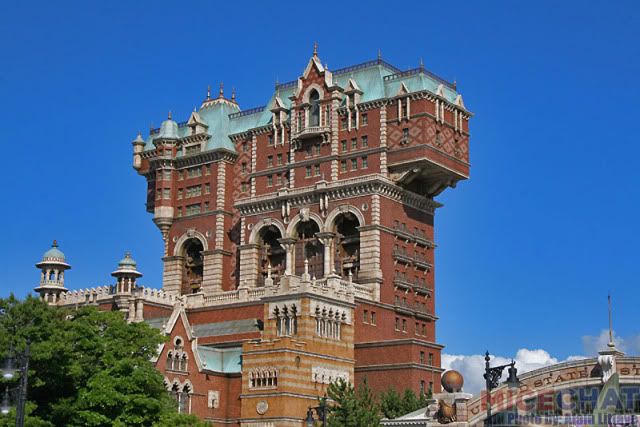 The great American Waterfront's elevated tramway.
And, of course, the Waterfront at night . . .
The stately S.S Columbia.
The application works great on all iPhone, iPad and iPod Touch, it includes hundreds of gorgeous high-res pictures of Tokyo DisneySea as well as links to information about the rides and park. Best of all, the app
is available now on the iTunes Appstore
for the very low introductory price of $0.99, which I hope you'll find to be affordable and well worth the price.
The app is called "TDS Wallpapers HD" and includes:
1. Easy user interface. Categorized Wallpapers. Ability to sort the wallpapers by land.
2. Optimized wallpapers for each iOS devices. Fast wallpaper download.
3. HD Pictures designed to take full advantage of the new iPhone 4 and iPod Touch retina screen! Looks gorgeous on the iPhone, iPad and iPod Touch screens!
4. Ability to save each picture to enjoy them offline
5. Save your favorite pictures in the favorite section
6. Caption for each picture and Wikipedia link for each land or attraction for full info about each site
7. Ability to zoom in each picture. Simple swipe to advance / revisit the pictures
8. Share with your friends on Facebook!
Editor's Note:
These images were stunning and we are simply thrilled to be able to preview them for you here in the Weekend Update. We recommend getting this great app soon while it is still at the introductory price of just $0.99, we hear that it may be going up soon!
TDS Wallpapers HD on the iTunes Store
Rya86n takes us to SeaWorld in Australia
Last weekend my Aunty and Uncle woke me up early; where are we going?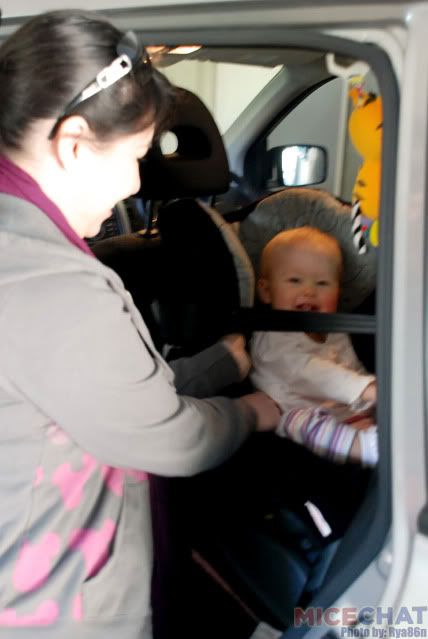 I don't know, but I am excited anyway.
It's my very first trip to Seaworld!
First up I played with the starfish in the rock pools, just like bath time.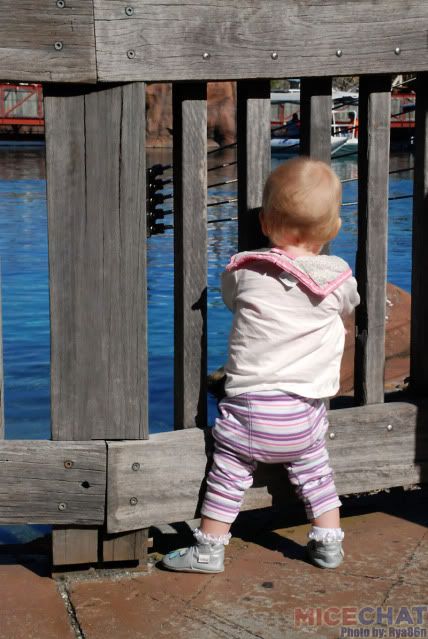 Then I went to watch the Sharks!
I'm not so sure about this...
...there's sharks in there!
I was looking for Nemo, but I didnt see any Clown Fish, I just saw Bruce.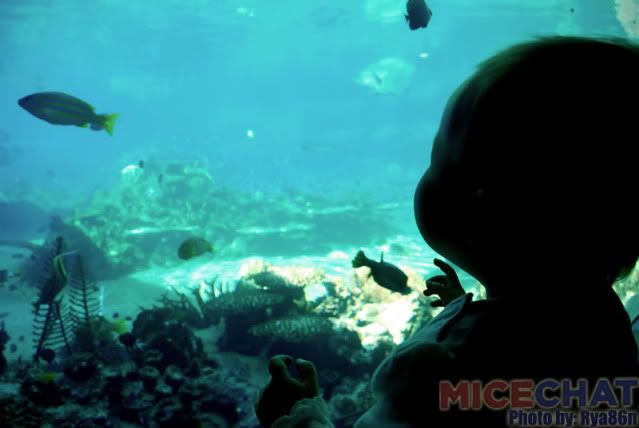 This is just like in
The Little Mermaid;
"Under the Sea, Under the Sea"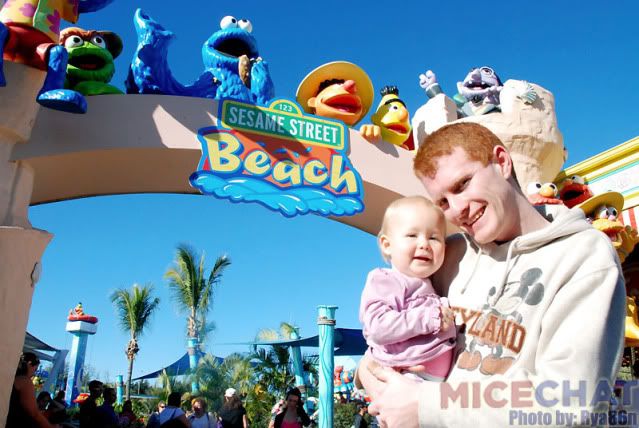 We went to the beach...
I saw Big Bird...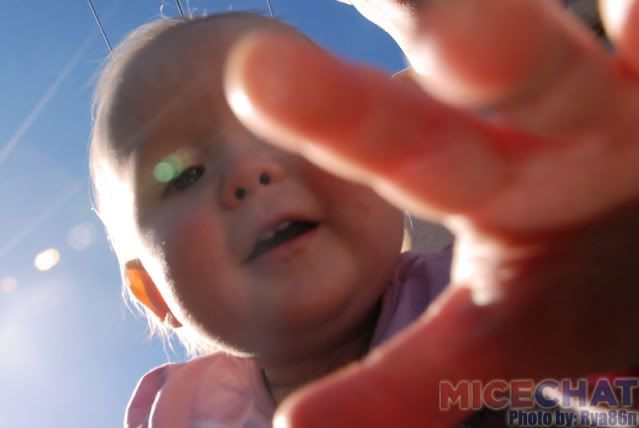 ...but the camera looks more interesting.
That looks like fun!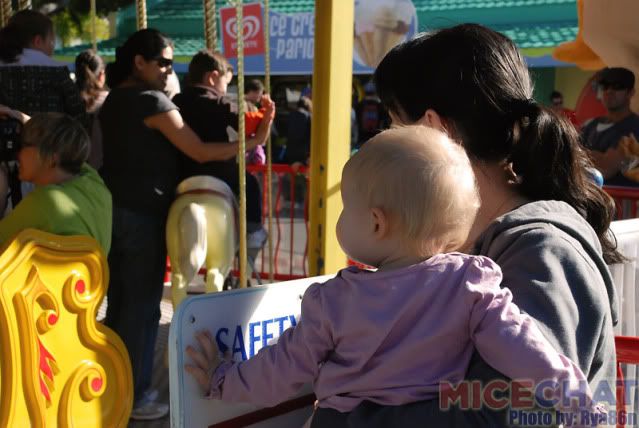 We waited in line...
...for the Cookie Monster Carousel.
It was very fun!
I had to look after Aunty Trish.
Then I took Uncle Ry Ry on a ride so he wouldnt feel left out.
After all those rides, it was time for lunch.
Sharing with Uncle Ry Ry.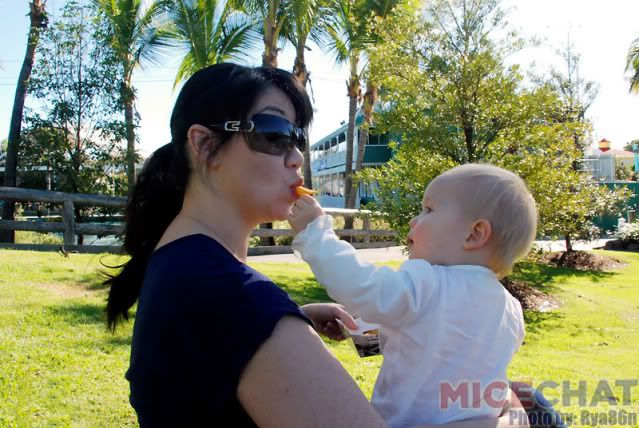 I had to help feed Aunty Trish.
After lunch I wanted an ice-cream; my Nana usually gives me ice-cream; don't tell Mom!
What's over there?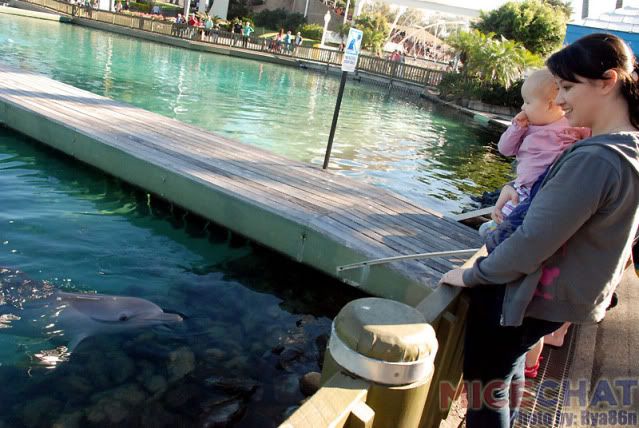 I can see a Dolphin.
He was like "hi"
"Do you want to play ball?"
"I can play ball!"
Then this seagull came and spoiled our fun.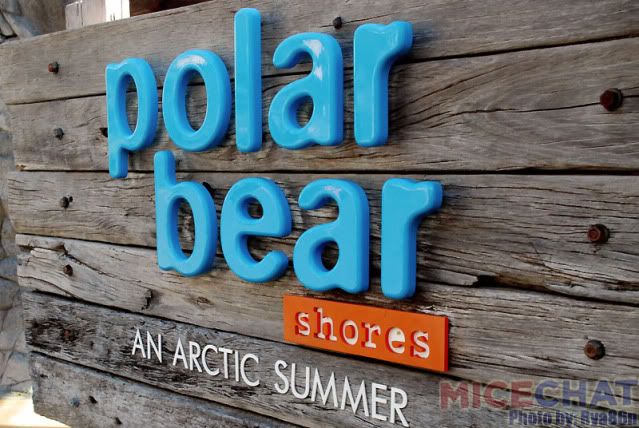 So we left the Dolphin and went in search of Polar Bears.
Explaining the Polar Bears to Uncle Ry Ry.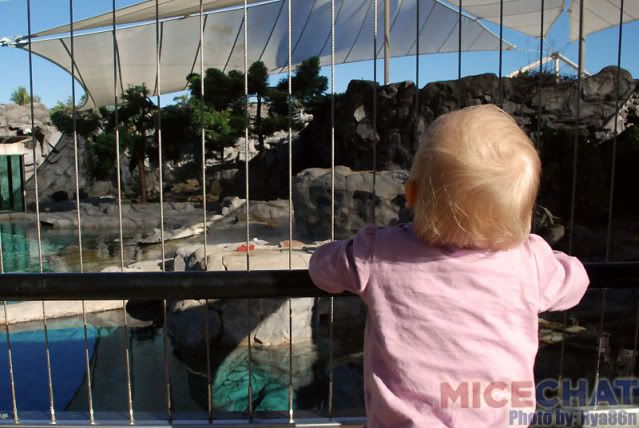 Looking for Polar Bears.
I think I saw one!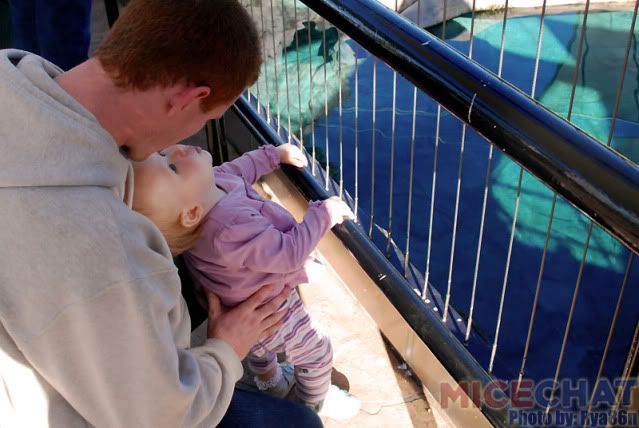 Kisses for Uncle Ry Ry.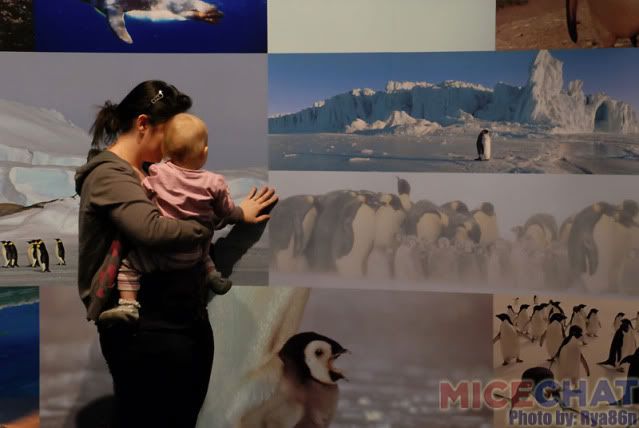 Last of all we went to see the Penguins.
Watching the Penguins swimming; I like swimming too!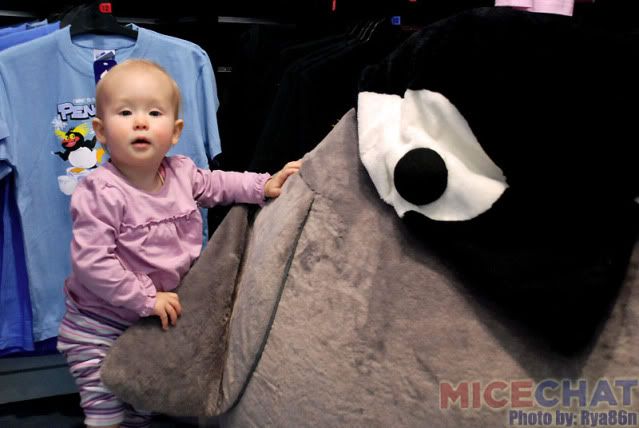 I wanted Aunty Trish and Uncle Ry Ry to buy me this toy! Look at the size of this Toy!
I had so much fun at Seaworld and cannot wait to go back again!
La Rochelle, France by Richard Williams and Ian Parkinson
Visit these MiceChat columns each week:
And that brings us to the end of another week. Our photographers have just enough time to reload their cameras before we see you all again next weekend. Thank you to all of our wonderful readers, and as always, a huge thank you to our amazing team of global photographers, spies, and gossips:
Our thanks to our special contributor this week,
The Disneylander
.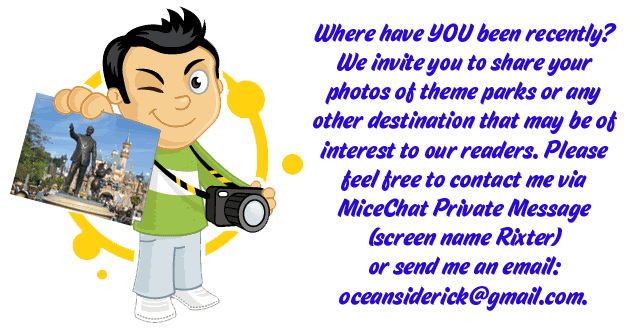 It is readers like you who make MiceChat such a special place.
Don't miss a single one of MiceChat's Featured Blogs (including the Weekend Update). Add our feed to your favorite feed software or site:
Follow us on Twitter