We have a Weekend Update smorgasbord for you this week. We're serving up tasty little bites of photographic treats from around the world. Do you love Disney? Our first course will be served up by Denise
nbodyhome
Preskitt who has cooked up a new
Walt Disney World
appetizer for you. The exotic second course is an Asian specialty from
Hong Kong Disneyland
prepared by
Raz
. MiceChatter
igrules
brings us the third course: a review of the
Aladdin
musical stage show now playing in Seattle.
You'll want to pace yourself because we have two more courses in this special Weekend Update extravaganza. Before we finish this feast, though, Aussie contributor
Rya86n
helps us make room for the rest of our special meal by taking us on a run in the
Gold Coast Marathon
. When we get back from our run, we'll be served a delicious Korean dish prepared by
The Disneylander
. Dessert has been prepared by
Regions Beyond
. You'll love what he brings us from
Porcupine Gulch
.
Thanks for indulging in the Weekend Update this week!
Denise nbodyhome Preskitt shares a Walt Disney World update
Extreme Makeover: Home Edition was in the park taping last Sunday. It wasn't announced (I guess except in the Cast Member hub), we received a phone call about it about 2 hours before it started, and we were already in the Magic Kingdom. Barbara Marshall, a former Navy officer who assists homeless women veterans, was the recipient of the new home and Disney vacation. There was also a parade with all the branches of the military, along with a Navy F18 flyover.
Video of the ceremony and flyover:
<iframe width="640" height="390" src="http://www.youtube.com/embed/uAE8l2N_1Xw" frameborder="0" allowfullscreen></iframe>
In Town Square, the family gathered to watch Ty Pennington and Michelle Obama (among others) honor Marshall.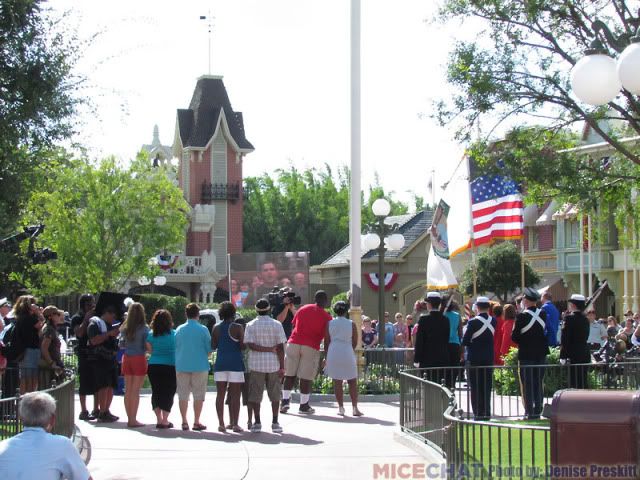 Flyover: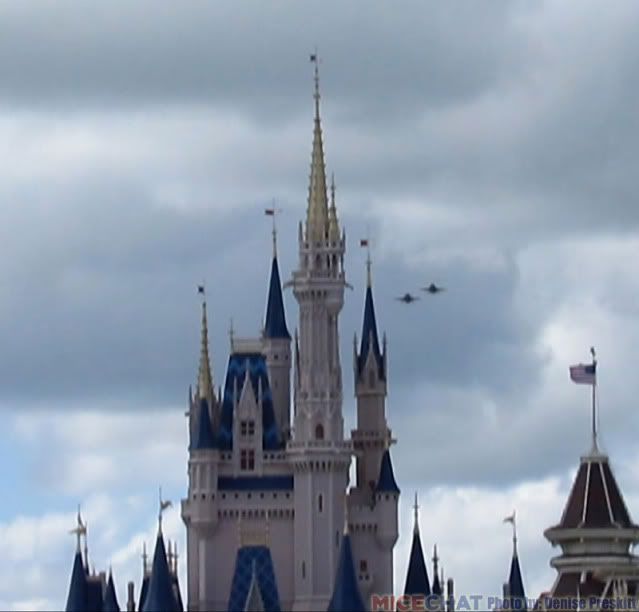 Marshall with a flag she was presented:
The crew poses for a photo: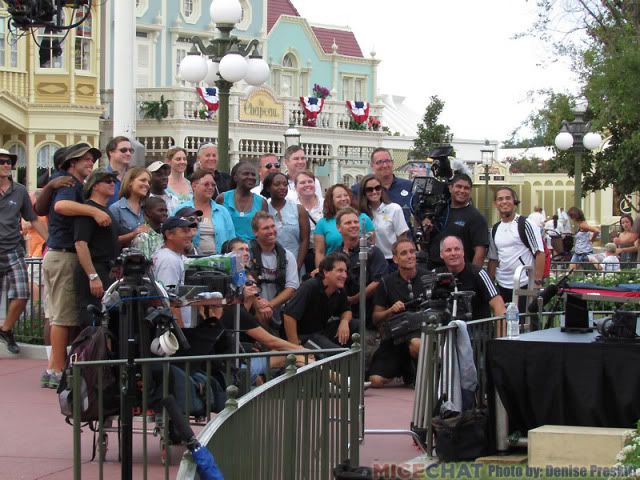 After that, we ended up riding The Magic Carpets of Aladdin to get a look at what was going on at the Enchanted Tiki Room, which is set to re-open in a few weeks:
At the Gaylord Palms Resort, Shrek helps announce that "Shrek the Halls" will be the theme of this years ICE! display. If you've not seen ICE!, I highly recommend it.
The video of the announcement:
<iframe width="640" height="390" src="http://www.youtube.com/embed/Kz2wtGv4YA4" frameborder="0" allowfullscreen></iframe>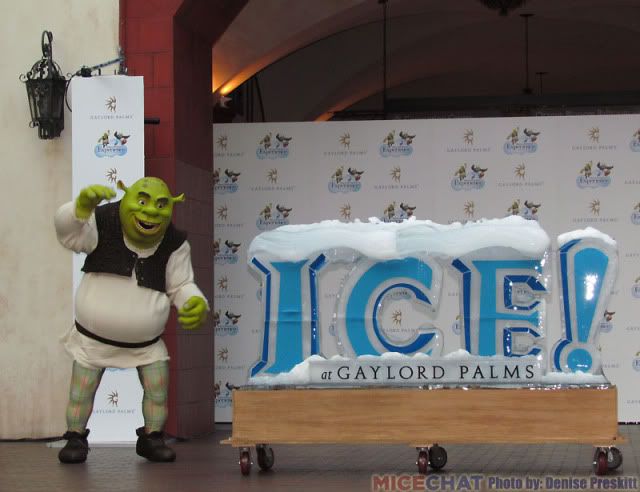 A castle made of candy and/or white chocolate:
Shrek the Halls concept art: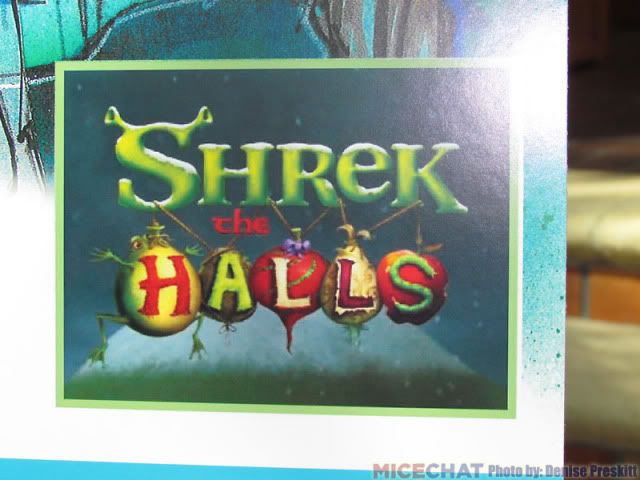 Shrek:
There will be a "Dreamworks Experience" at the Gaylord Palms Resort starting in November, featuring a variety of film characters.
Alex the Lion and King Julian from Madagascar:
Penguins:
And at Lights, Motors, Action!, Lightning McQueen replaced Herbie.
Video:
<iframe width="640" height="390" src="http://www.youtube.com/embed/Iz7765K5no" frameborder="0" allowfullscreen></iframe>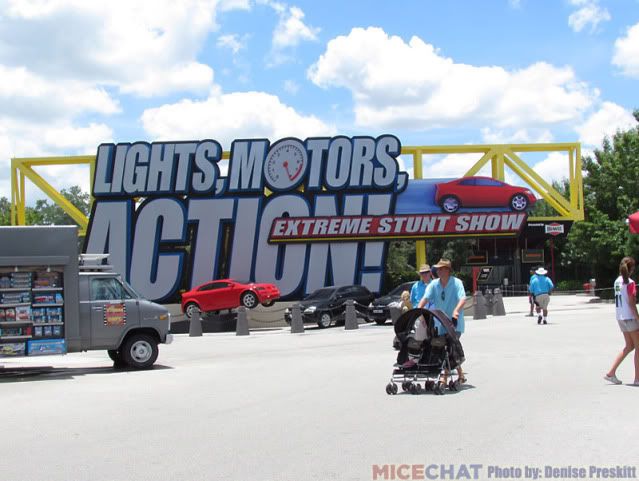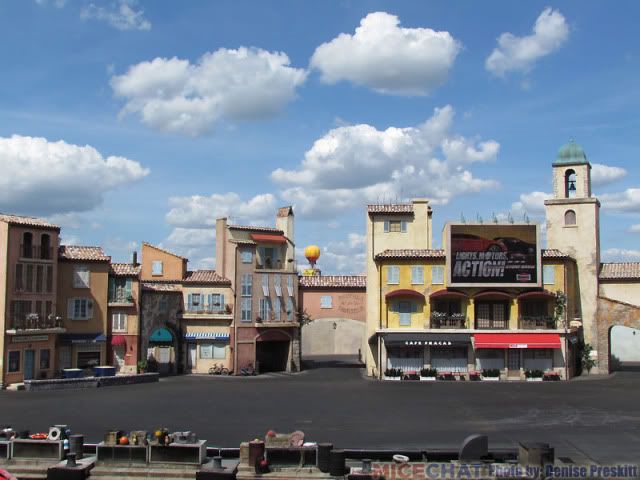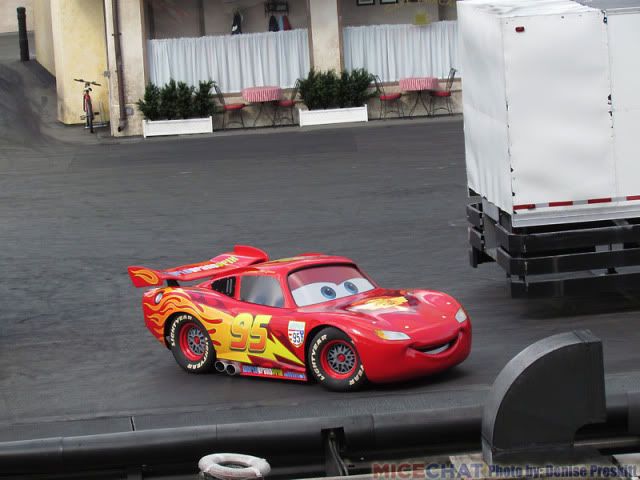 Lightning McQueen and the spy car he has been chasing (though not much "chase", I am guessing it's the slowest "spy car" on record).
And the spy car explodes off-set while I took the photo of McQueen: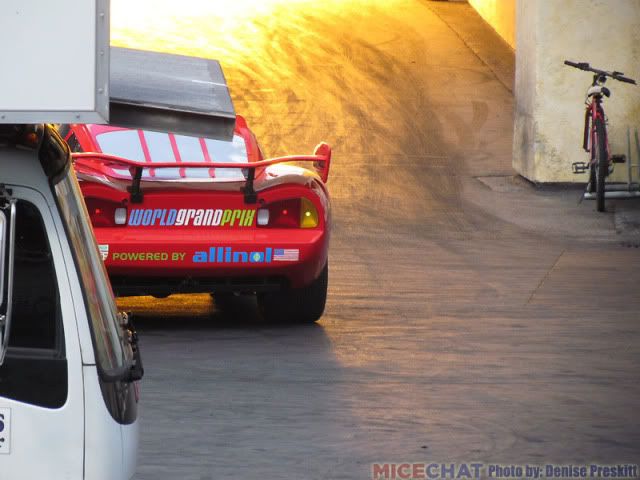 Don't forget to check Denise's regular WDW updates on her website:
MOUSESTEPS.COM
Take a trip to Hong Kong Disneyland with Raz
My name is Raz, I'm from Israel. I'm a casual Miceage reader, and really enjoy all the columns and hard work put into the site!
I work as a flight attendant, and during the past weekend I decided to see HKDL despite the bad rep it gets. I still need some time to digest it all but I will say this: The park is charming in its scale, reminscent of the original Disneyland. While the decision to make it so was more of a cheapshot financial call, it somehow works well. The resort sits on an island surrounded by mountains, making it much more magical than any of the resorts I've visited so far (DLP, WDW). The park, however, lacks an original punch with all the rides - no exception - being direct clones.
First we have a sneak-peek at the coming attractions
- Housed inside Main Street's Art of Animation attraction, this preview center, much like what DLA fans are accustomed to, shows off concepts of future attractions. The pics are of models and art for all 3 new lands beimg built (Toy Story Land 2011, Mystique Point + Grizzly Gulch area 2012/3).
It seems as though Mystique point, despite some assumptions that it will be similar in style to Haunted Mansion, seems to be - from the story description - somewhat of an extension of Adventureland in setting and story. Supposeldly, the manor, deep in the jungle, is home to a rich man's vast collection of rare artifacts. Guests will travel through the mansion and experience those artifacts come to life. According to a video shown at the preview center, the attraction cars will be the "trigger" for various show elements (as opposed to the looping system used on various attractions).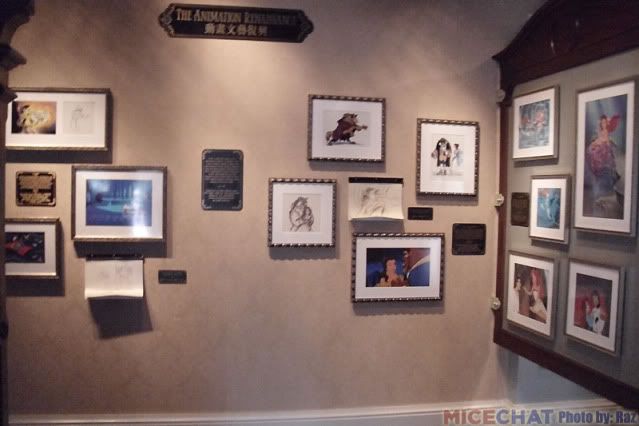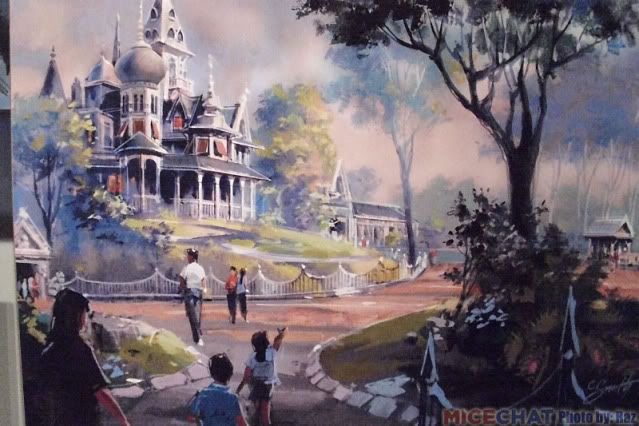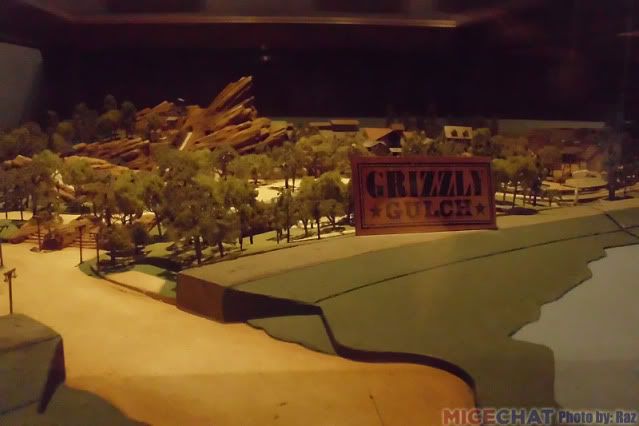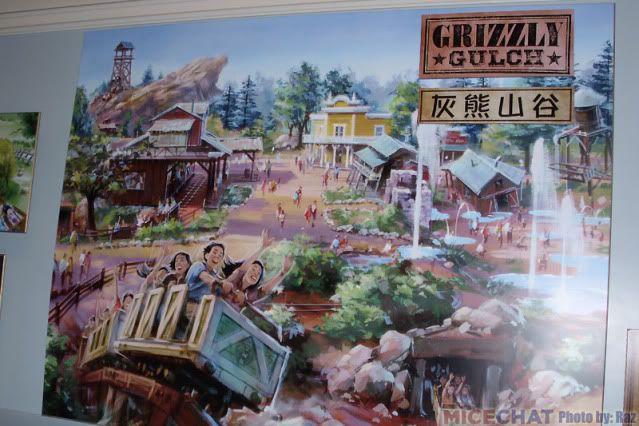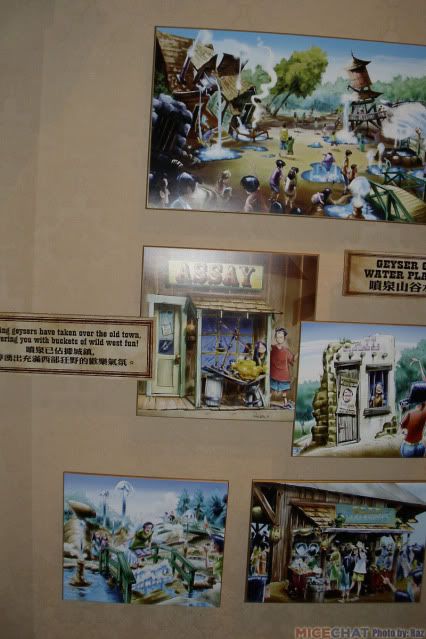 Construction pics
- OK so these were a challenge to take. The Main Street train passes right by the construction site but for some odd reason, the train seats are seated only inwards towards the park itself. So these pics are the view seen from Tarzan's Treehouse. Apart from pic 189 - which is easily recognised as Toy Story land - the rest of the pics are of Grizzly Gulch and Mystique Point. It's hard to figure out where the line is drawn as to what belongs to which land but it shows some major progress on both areas.
Oh, and I'd also like to respond to the various fan claims that some of the Toy Story attractions are an eyesore: They're absolutely right. Seeing that massive orange steel structure loom above the southern part of Fantasyland and areas of Adventureland is flatout poor show. I'm not usually so picky with the Disney sight lines and what not but this one really takes the cake. A shame too because their Adventureland is so lush and really blends well with the mountain setting that surrounds the park.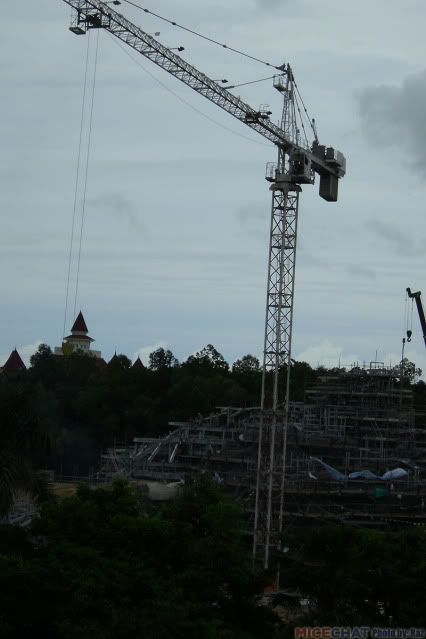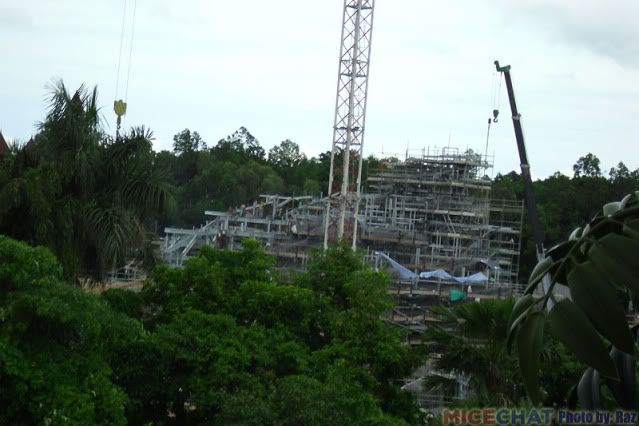 Some pics of the 5th Anniversary celebration
- The first two pics can be spotted at the park entrance, where Mickey and Tinker Bell greet guests to the anniversary. The rest of the pics are of the castle decorations and the new Flights of Fantasy parade. It's hard to tell by the pictures, but the parade has a real kinetic energy to it, the music is catchy and it has some awesome floats (yay for Stitch!) The castle is decorated in gold ornaments and at night lights up to a wonderful "mini" show called Tinker Bell Castle Illumination.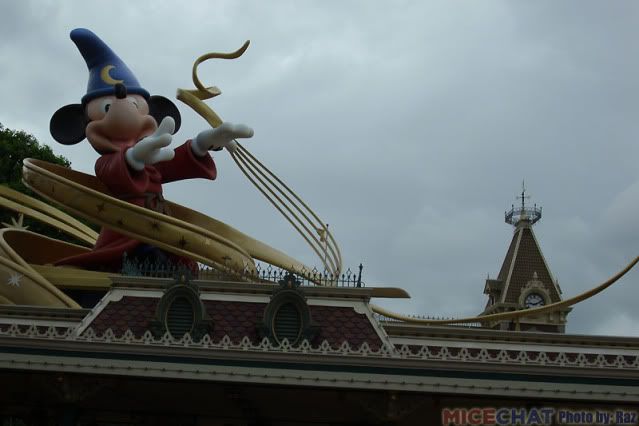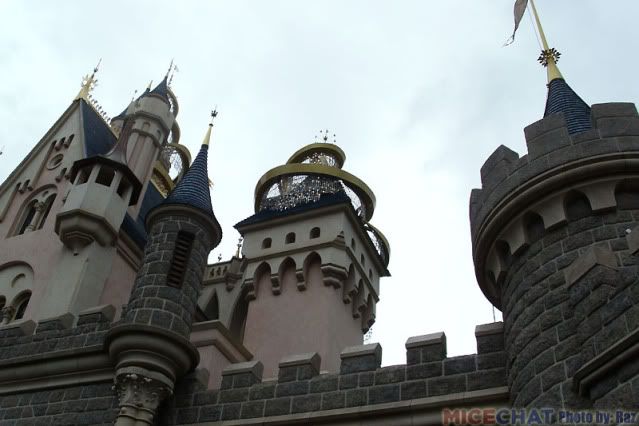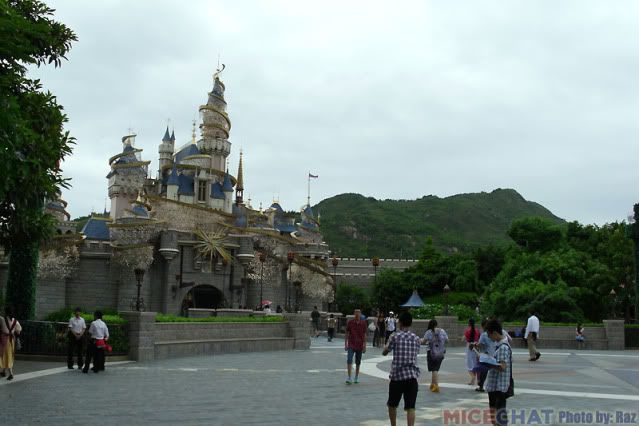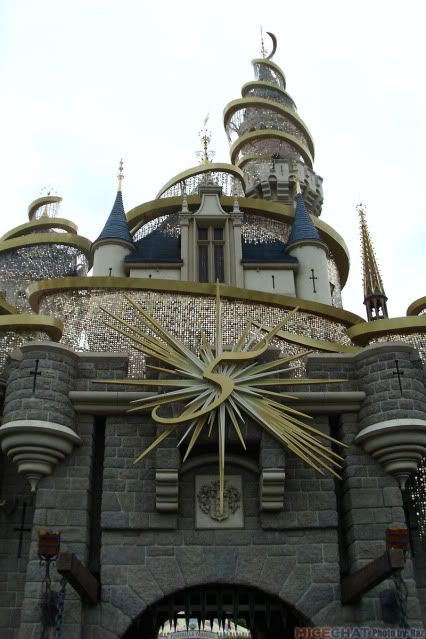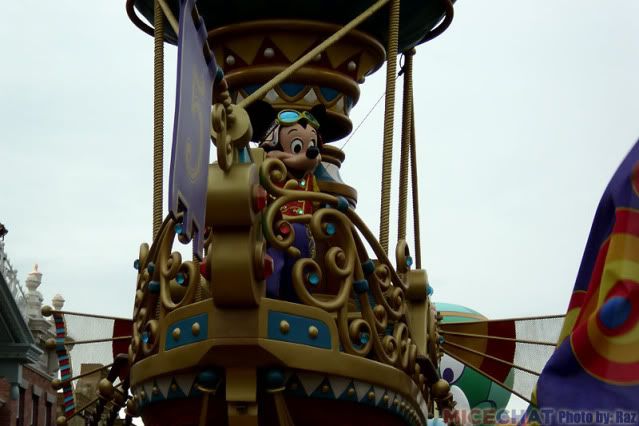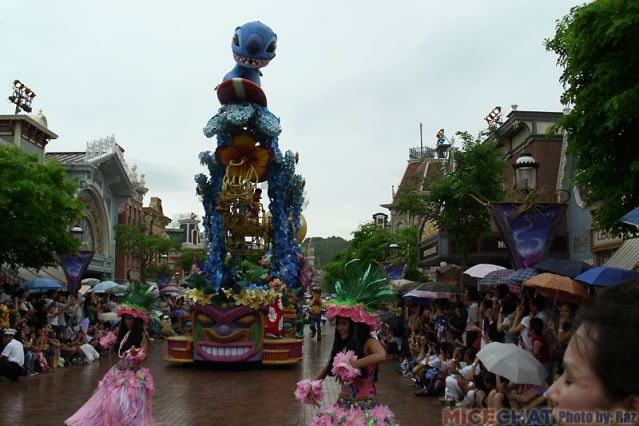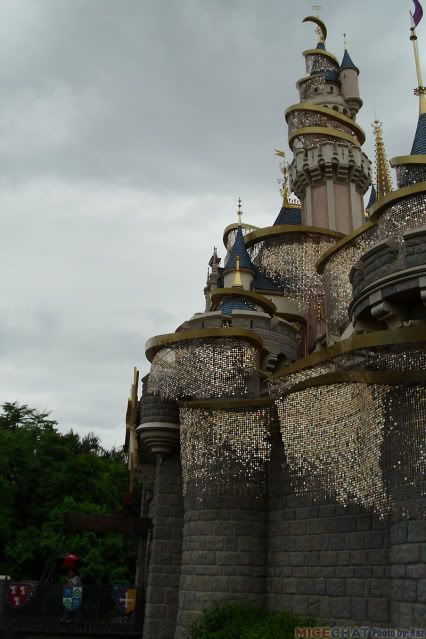 MiceChatter igrules visits Disney's Aladdin stage show in Seattle.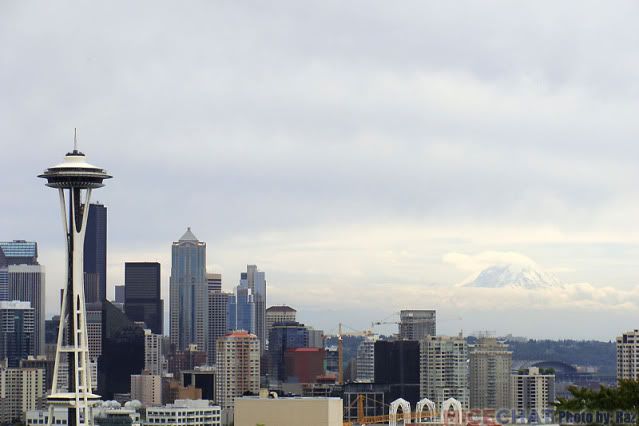 While Disney claims that the show will not be traveling to Broadway, perhaps they'll change their minds after reading this great review. Due to Union rules, no photography of the performance was allowed, but we've included some stunning photography of the theatre.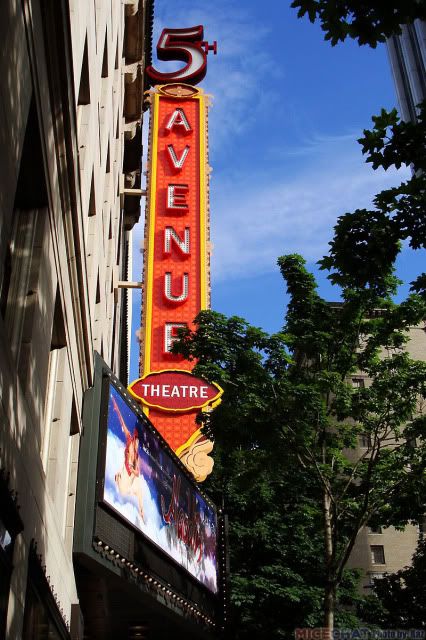 The
7th Avenue Theatre
As you enter Seattle's 5th Avenue Theater and take your seat for Disney's "Aladdin," the design on the main curtain puts you in the mood with numerous Persian carpets filling the space. As the show opens, images are projected within a square patch on the curtain and "Arabian Nights" begins. Aladdin's friends, Babkak, Omar and Kassim, set the tone for the show, letting the audience know we're in for a good time. Their humor (they ask if they can get rid of the camel props they're "riding" on, because they are killing their backs), which oftentimes breaks down the 4th wall between actor and audience, is reminiscent of "A Funny Thing Happened on the Way to the Forum." The main curtain is used to brilliant effect: the middle piece lifts up and back to create a canopy, and the pieces to the right and left get pulled back to look like carpets for sale in the market place.
The stage seemed a little too small for the set and number of dancers, but maybe once they get their timing down, it won't be as noticeable. We attended just the 3rd preview show. The show we saw will be different by opening night, as costumes will have changed, numbers moved around or dropped, and maybe some set changes. I liked the use of split staging to show two "rooms" and set of characters on stage at the same time. During these scenes, one character on the stage right side would say something, and the last word they used, someone on stage left would pick up and start their dialogue with the same word. They did it 3 or 4 times; if they had done it more than that, it would have gotten old. But was clever and effective in moderation.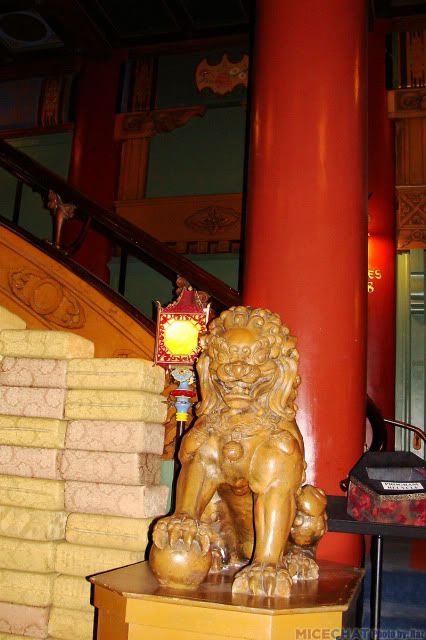 Adam Jacobs does not just put on a costume to play Aladdin, he IS Aladdin. And what a voice he has! I was stunned by his reprise of "One Jump Ahead," and couldn't hold back the tears as he sang "Proud of Your Boy," one of the Alan Menken-Howard Ashman songs cut from the animated movie. Howard died during the making of the movie, and with him so many songs never to be written; to hear "Proud of Your Boy" in this context so many years later was like hearing an all-new Howard classic. It's heartbreaking and celebratory at the same time.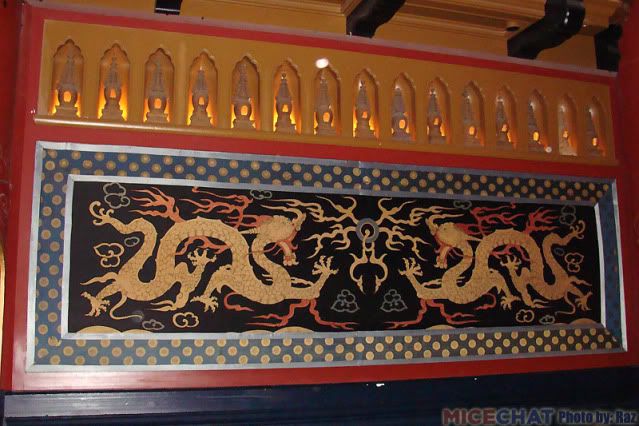 James Monroe Iglehart, Broadway star of "Memphis," brought the house down as Genie. Robin Williams may have brought humor to the movie, but he didn't face the challenge of choreography and hoofing it around a stage in front of a packed house. Mickey Mouse even makes a brief cameo with James! James got the most roof-raising roar of appreciation from the audience throughout the show.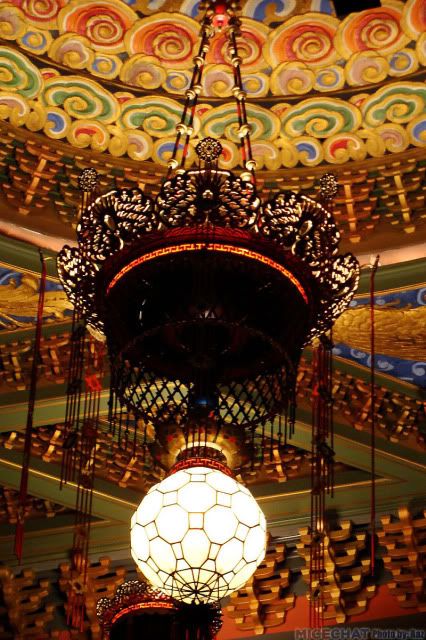 There are no animal companions in this version of "Aladdin," but Abu and Rajah are not missed. Nor is Carpet. Jasmine and Aladdin do take that magical ride during "A Whole New World," but it's the only time you see a magic carpet. The effect is simple and understated, but very beautifully done with people shimmering a white cloth on either side of the raised carpet, and light falling on it to convey the sky. The song takes on a whole new meaning when paired with the new song "A Million Miles Away," which Jasmine and Aladdin sing upon their first meeting. The two songs combined put the focus more on their connection and budding relationship. It's too bad that Courtney Reed, who plays Jasmine, is not equal to Adam in terms of voice or embodiment of character.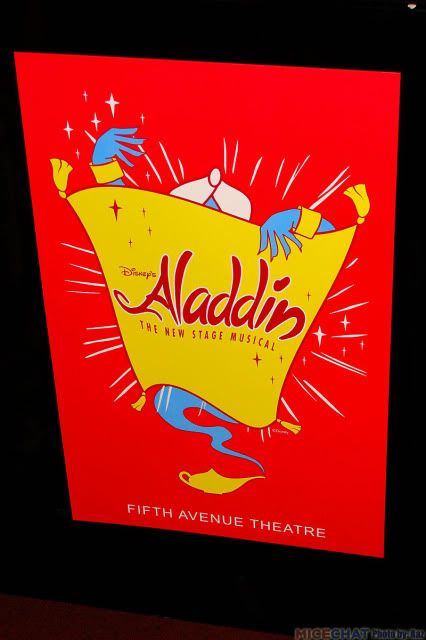 The original voice actor of Jafar, Jonathan Freeman, also stars in the stage production. He gets to do a song called "Why Me" that was written for, but removed from, the film. It was only so-so, though might have worked better in a different part of the show. Iago (Don Darryl Rivera) was a henchman, rather than a bird, and he did a really good job of capturing the spirit of Iago in human form.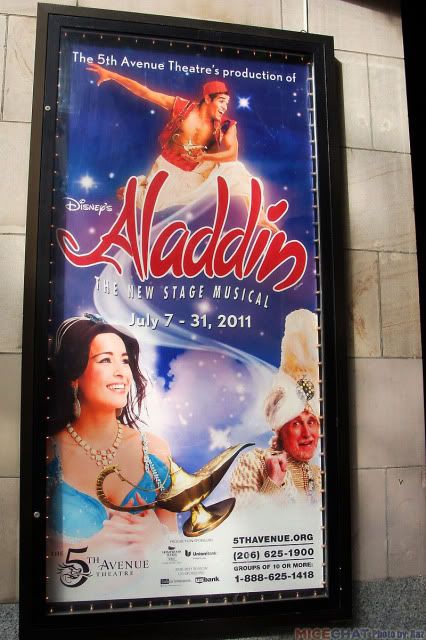 The best part of Act II is a sword-fighting romp during another cut-from-the-movie Alan Menken-Howard Ashman song called "High Adventure." The ending was a little disjointed, but overall I liked this new "Aladdin" better than the version playing at Disney California Adventure. I wish Disney would take this show to Broadway, but they're saying they are only staging it in Seattle and then licensing the show for others to do. For all the hard work, time and energy this amazing cast and crew have put into this show, along with the high demand for tickets and people's enthusiastic response to it, Disney really needs to reconsider. I'll be the first to see it in NY if Disney should change their mind. Until then, I'll settle for seeing Disney's "Newsies" in New Jersey this September.
Australia's Gold Coast Marathon: Run Rya86n, Run!
I've been playing catch up with my photo collection. This week, I've come across this set from earlier this month at the Gold Coast's premier athletic event,
The Gold Coast Marathon
.

The sun rises over the Gold Coast
and competitors pack the starting line
The event has grown in recent years and is now held across two days.
There's multiple starting lines for the various events.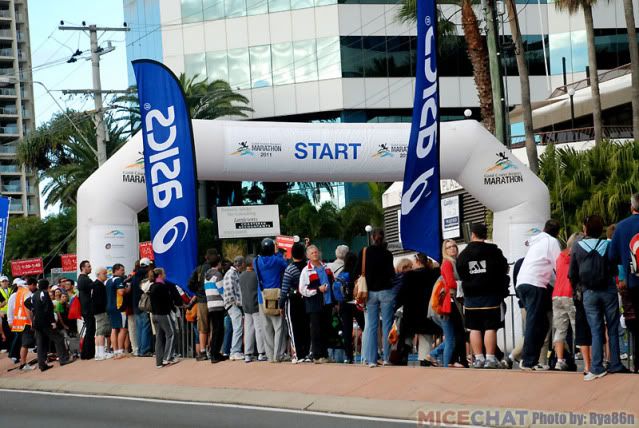 All of which are run around the picturesque back drop of the Queensland coastline.
Almost there
The finish line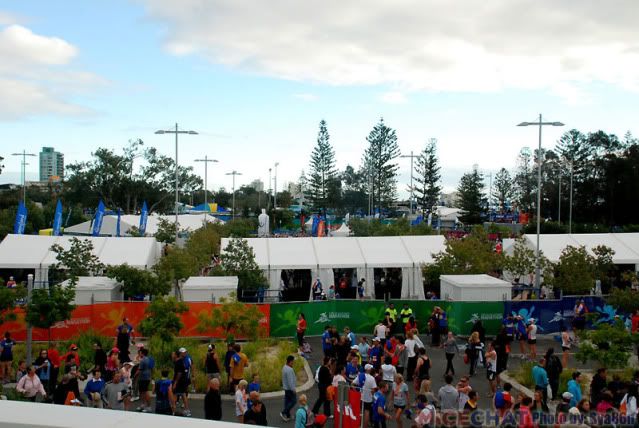 and the large crowds of finishers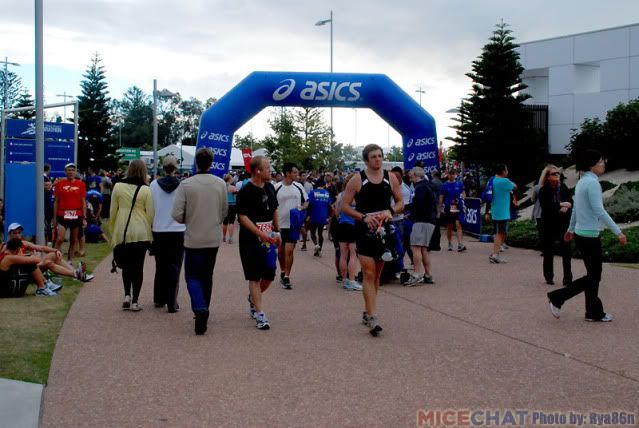 It was great to take part in and watch the other events at this year's Gold Coast Marathon. I cannot wait to take it on again next year -- I will work my way up to running the more famous Disney Marathon!
More South Korea from The Disneylander
N Seoul Tower
(also known as Namsan Tower) is a tower (no, really?) located in the heart of Seoul, 479.7 meters above sea level. It started construction in 1969, and opened to the public in 1980 – most visitors take the cable car up the mountain, and then make the journey to the base of the tower by foot.
Not much more to say, so I'll just let the pictures do the talking:
The cable car station at the base of the mountain.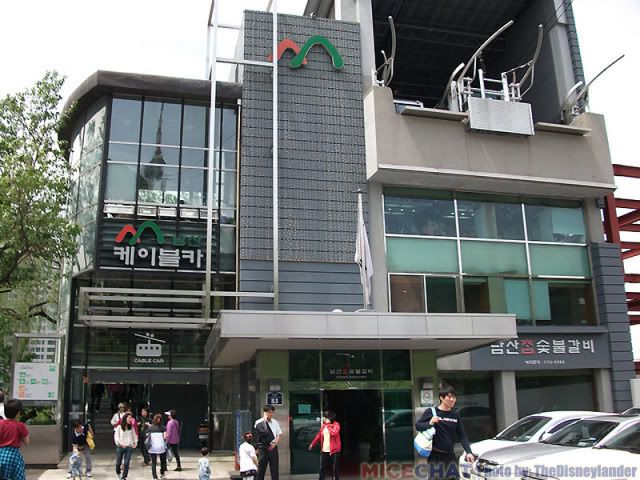 Looking up at the tower.
And off we go!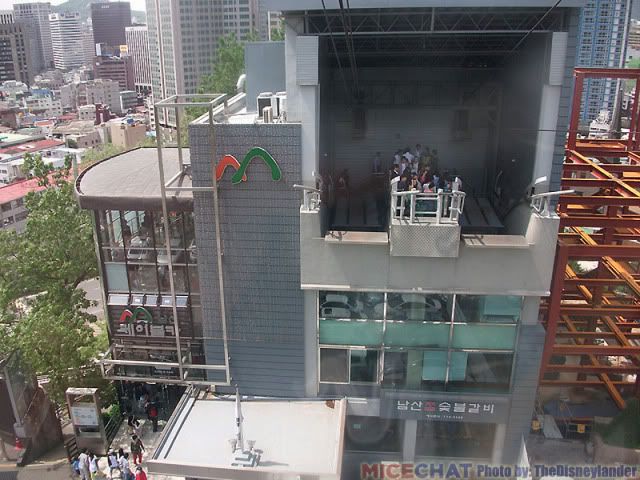 Looking down at the station from about halfway up.
Once you're at the top, you have to climb several steep flights of stairs.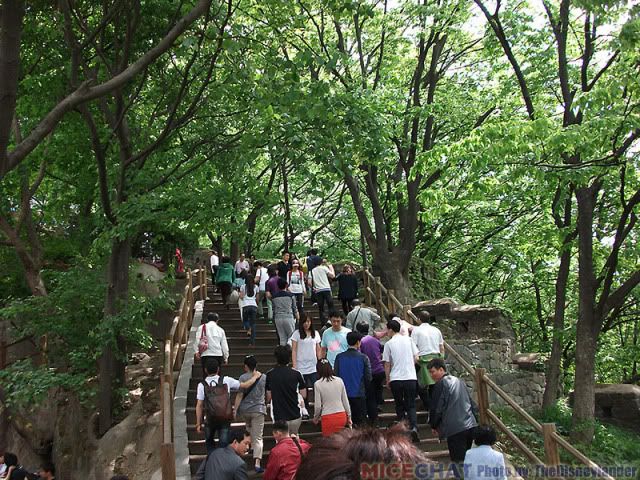 And there's the tower...half of it, anyway.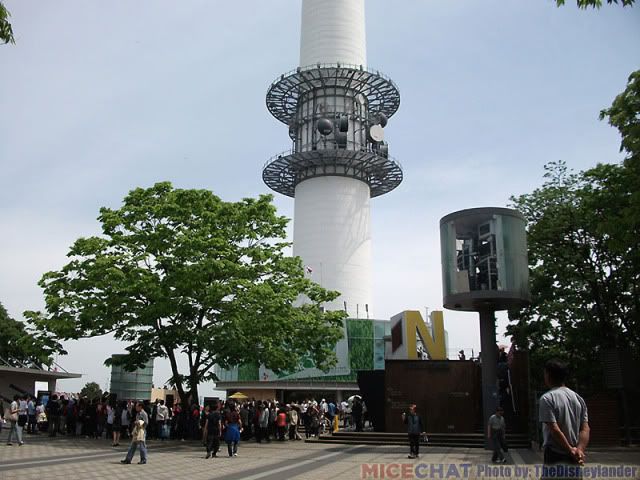 And there's the other half.
Let's go inside, shall we?
Looking down at the entry plaza and the cable car station.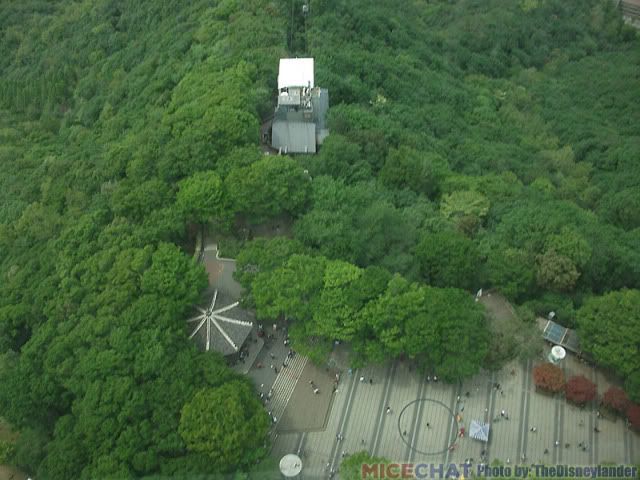 Taking in a 360-degree view.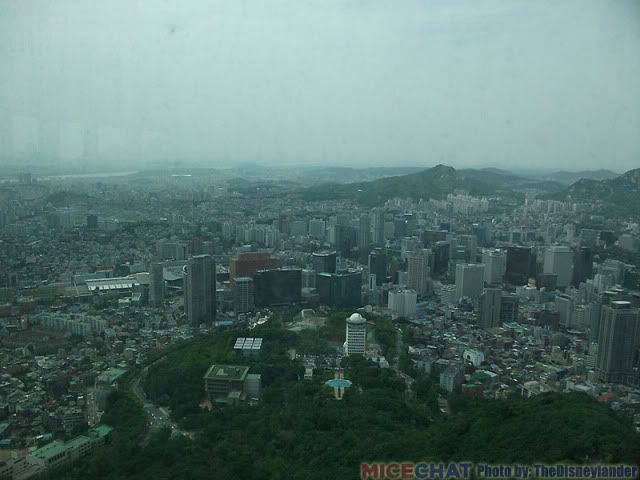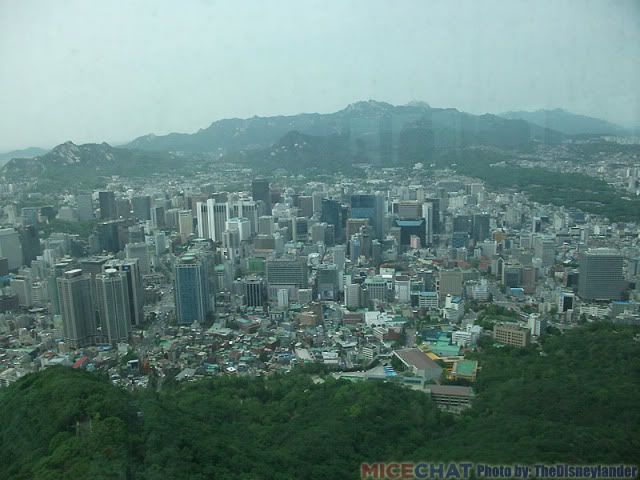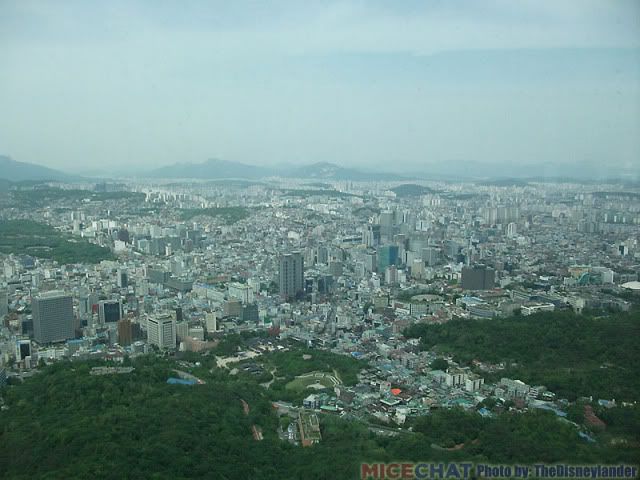 RegionsBeyond shares the little known story of Porcupine Gulch
For this week, a look at something a bit different: not a theme park or a special event, but something inspired by a love of western films and attractions like Knott's Berry Farm, Disneyland, Frontier Village in San Jose, the ghost town of Calico, and many more....my father's home backyard railroad set up, and the larger "town" of Porcupine Gulch around it.
Porcupine Gulch started as a project roughly five years ago, with the complete re-landscaping of the home backyard: demolishing a rather decrepit shed and removing overgrown plants, new paving and planting of grass, building a raised box for the trains, and obtaining a pre-fabricated "shed shack" and installing a western storefront facade on it. From there, structures have gradually been added: a jail, a miner's shack, a control station, a small-scale town front a la Rainbow Ridge at Disneyland, and more doubtless to come.
Indeed, over time, the railroad setup has come into clearer focus as well: designed as a fictional western amusement park, guests to it would find a rustic Ferris Wheel, a walk-through journey inside active volcano "Old Smokey", shops and amusements, a Mystery Shack, a drive-thru tree, a train ride through Dinosaur Canyon, dangerous teetering rocks, and more.
Here then is a overview of Porcupine Gulch and the railroad display as they currently exist: more doubtless to be added, and every year come the end September a Halloween display is added on and keeps growing as well...perhaps expect an update then as the restless spirits of the old west drag themselves out of Boot Hill to socialize. Enjoy your visit, and please, don't pet any coyotes or rattlers along the way.....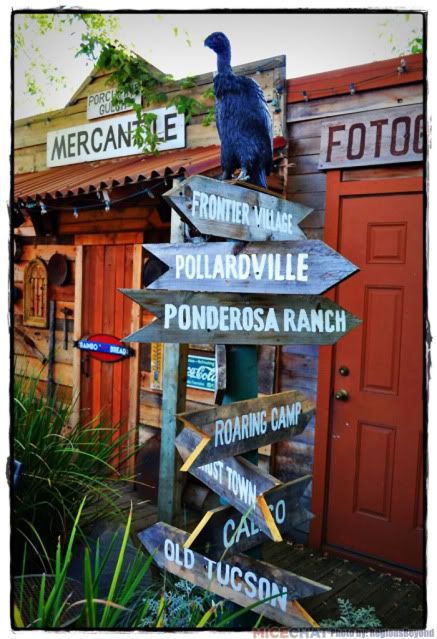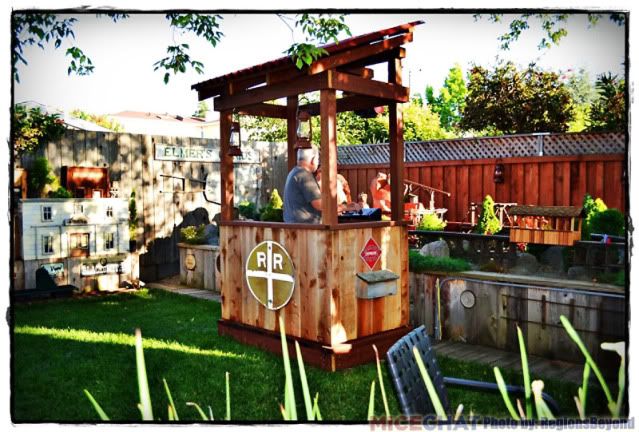 My father at the train control station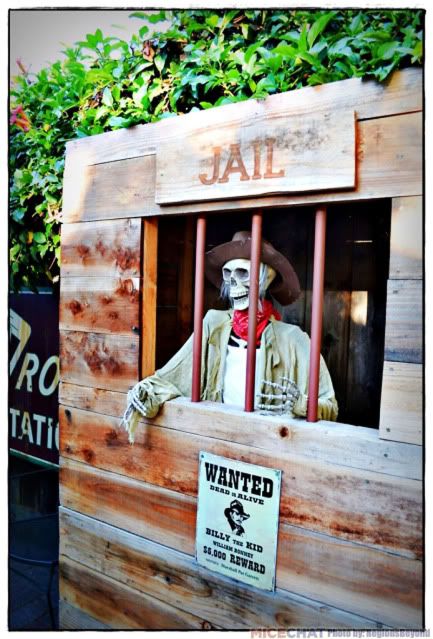 Old Zeke in the Town Jail. He may just converse with guests sometimes, like his old pal Joe in the slammer at Knott's Berry Farm Ghost Town.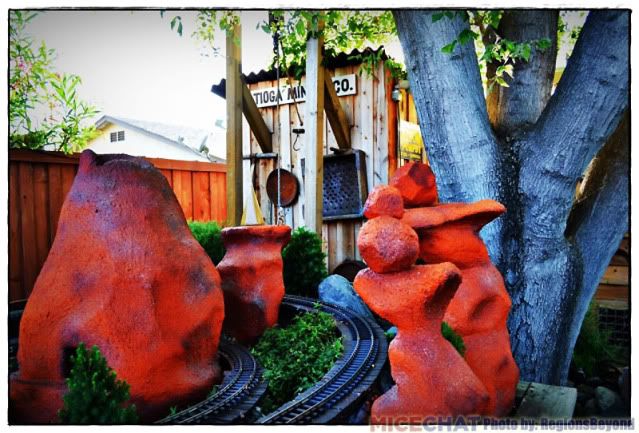 Treacherous balancing rock canyon and Old Smokey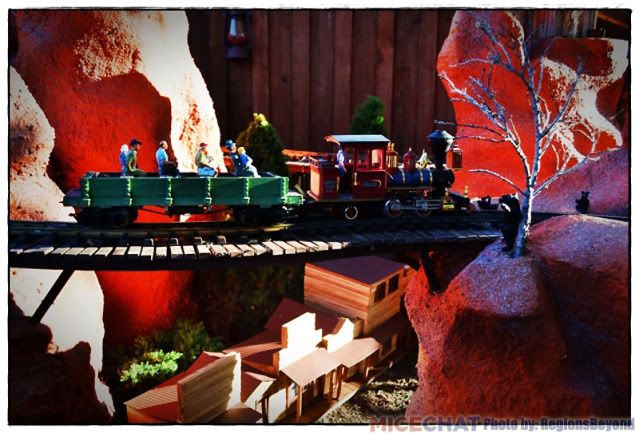 The elevated mining track train route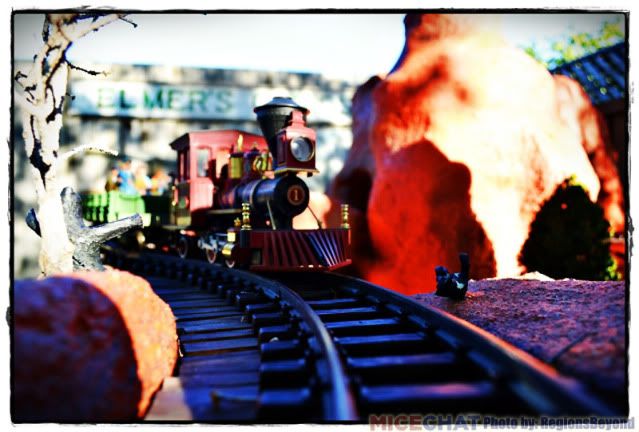 Steam train heading through Dinosaur Canyon
One of the scenes of prehistoric life depicted in Dinosaur Canyon, likely familiar to Disneyland Railroad enthusiasts.
Porcupine Gulch at night.
Thanks for visiting us a spell, and if there is interest, may well be some updates come the fall when the spooks and more evil critters come out and settle in for Halloween. Hope you all enjoyed this visit to Porcupine Gulch!
Might we also suggest that you visit these fine MiceAge/MiceChat attractions:
And that brings us to the end of another week. Our photographers have just enough time to reload their cameras before we see you all again next weekend. Thank you to all of our wonderful readers, and as always, a huge thank you to our amazing team of global photographers, spies, and gossips:
Our thanks to our special contributors this week,
Raz
,
igrules
and
The Disneylander
.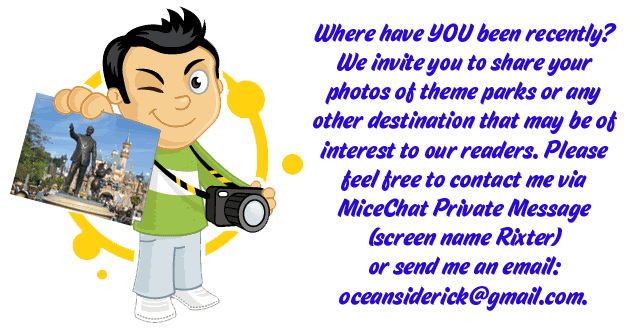 It is readers like you who make MiceChat such a special place.
Don't miss a single one of MiceChat's Featured Blogs (including the Weekend Update). Add our feed to your favorite feed software or site:
Follow us on Twitter