Welcome to the Weekend Update!
Denise nbodyhome Preskitt
has another
Walt Disney World
update for us. Never content to stick around Central Florida, Denise also shares her visit to
Disney's Vero Beach
. She also sent us a video report on the new beverage dispensers at
All Star Sports
. Can you believe that your refills will be controlled and limited by an RFID chip embedded in your cup?
MiceChatter
Chris Geraci
reports on a trip of a lifetime to
Disney Studios
. The photos are fun and the narrative is well worth reading. We also have some vintage post card images from
Ken Eslick
over at
DisneylandPostcards.net
.
Richard Williams
and
Ian Parkinson
end their
Oceana
cruise with photos from
La Coruna, Spain
. I can't wait to see where their next adventure will take them!
I am pleased to report that
MiceChat/MiceAge
will again have a booth at the
D23 Expo
at the Anaheim Convention Center from August 19th - 21st. (By the way, the term "booth" doesn't really do justice to our space at the show, but you will have to stop by to find out what I am talking about!) I'll be spending most of the weekend meeting and greeting all of our great members and readers. Be sure to stop by and say hi!
Denise nbodyhome Preskitt shares a Walt Disney World update
We've had a busy couple of weeks! I've taken thousands of photos of resorts like Vero Beach and the Hilton/Waldorf Astoria Bonnet Creek, along with the parks.
A few Magic Kingdom pictures I took nearly 2 weeks ago: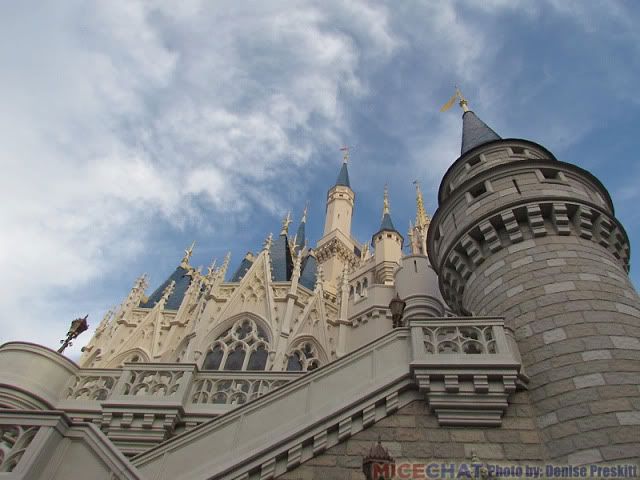 The monorail heading to the Grand Floridian: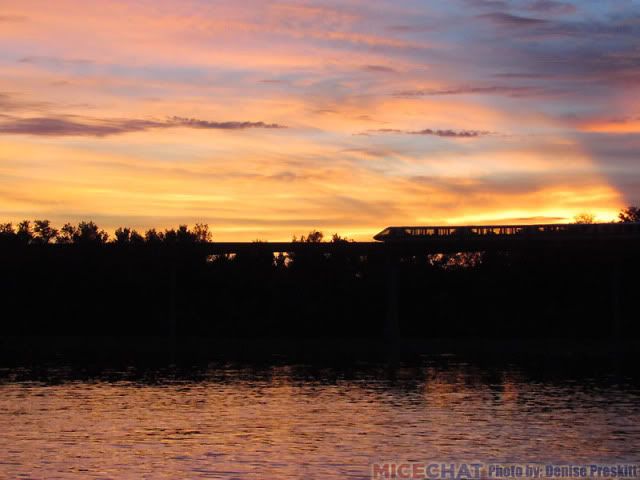 We toured the Hilton and Waldorf Astoria at Bonnet Creek last week, they are amazing hotels that are just steps off of Walt Disney World property! (near Disney's Caribbean Beach Resort) I put up a report on my site, though the Vero Beach photos probably won't go up there until Sunday.
The pool at the Hilton is incredible, with a lazy river that looked very relaxing:
The Hilton's upscale Italian restaurant La Luce by Donna Scala has original chalk artwork that changes every so often: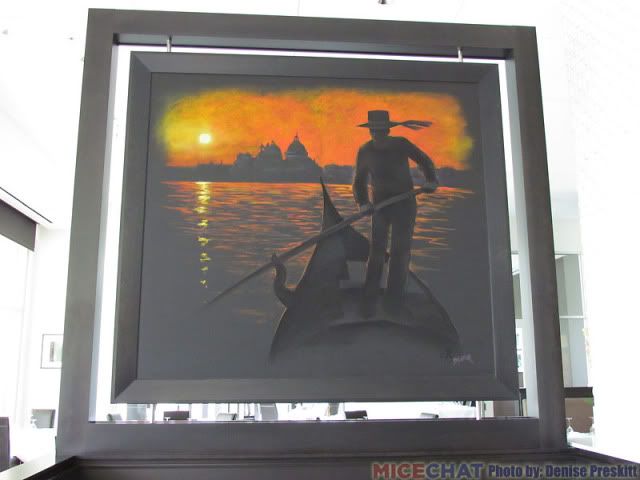 The coffee shop Muse has these cute cupcakes that look too nice to eat:
Over at the Waldorf, I was quite taken by the broken glass art that is behind the front desk: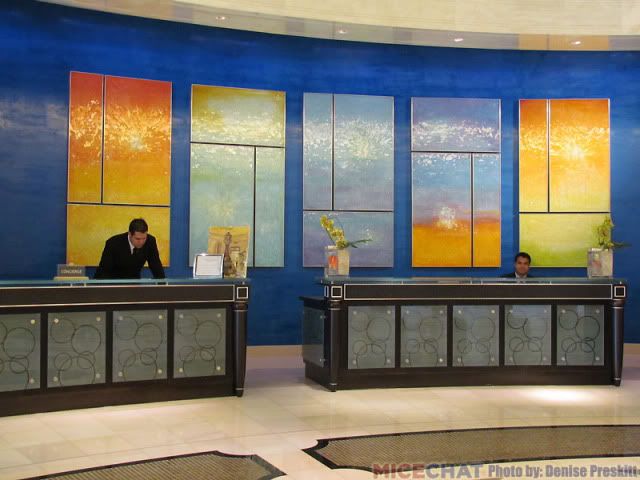 We went to Disney's Vero Beach as the guests of a friend for two nights. What a treat!
Our cottage:
Pool and slide: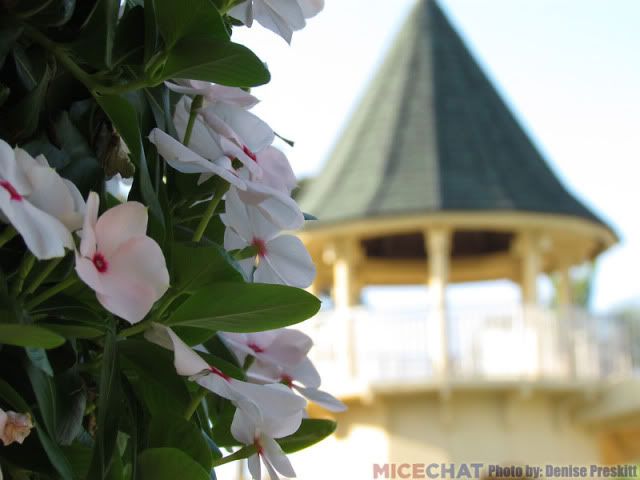 Here is a tour of the Grand Villa cottage:
<iframe src="http://www.youtube.com/embed/a-Akfq8ddf0" allowfullscreen="" width="640" frameborder="0" height="390"></iframe>
And the pool:
<iframe src="http://www.youtube.com/embed/_AMkdkPpa24" allowfullscreen="" width="640" frameborder="0" height="390"></iframe>

The beach: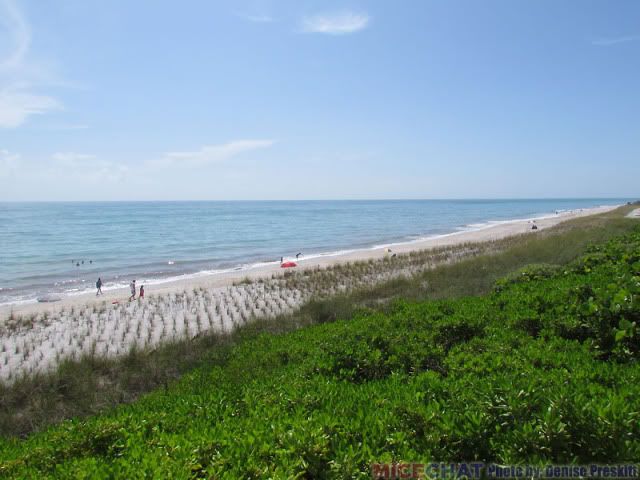 The living room of our cottage: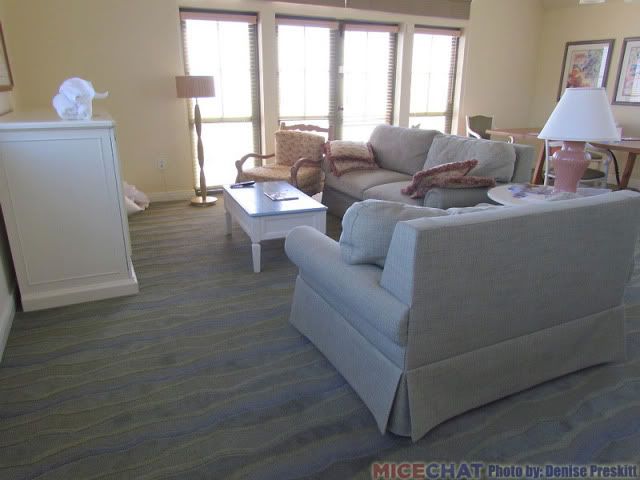 There are still a few Disney resorts that I haven't stayed at in my life, but not too many - I figured out that I've stayed well over 200 room nights over the last 35 years of going to Walt Disney World. I thought Disney's Vero Beach Resort was very relaxing!
Back at Walt Disney World, a wall went up at Disney's Grand Floridian Resort as a new project starts - rumored and likely to be DVC Villas:
View from the main building: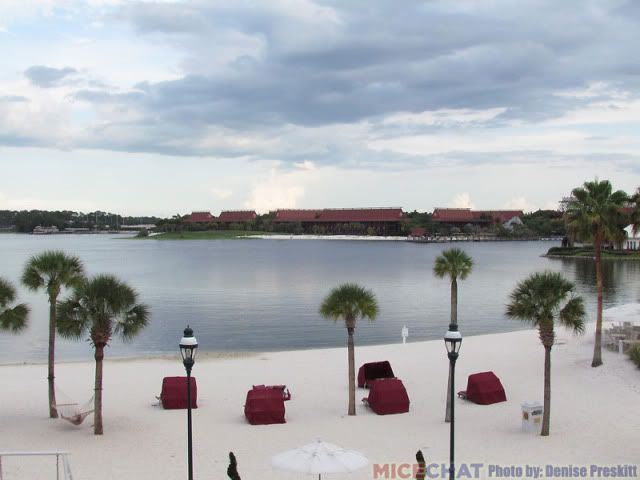 And at Disney's All Star Sports Resort, the new refillable mug test finally started - and not only mugs, but cups as well. If you buy a drink in a standard cup, you get 4 fills total in an hour, and then the cup is expired.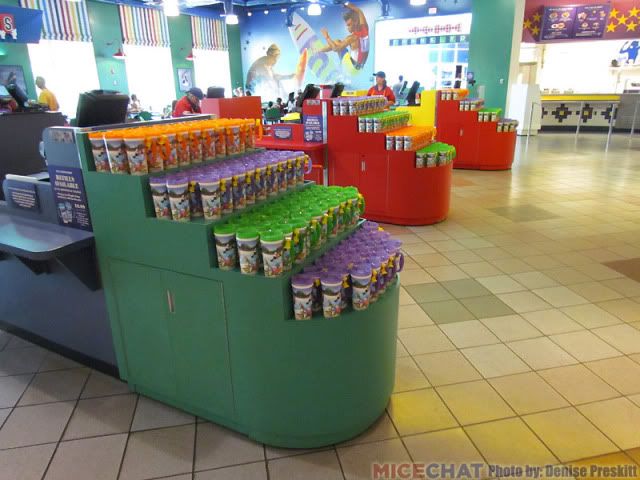 New levers and monitors on the machines: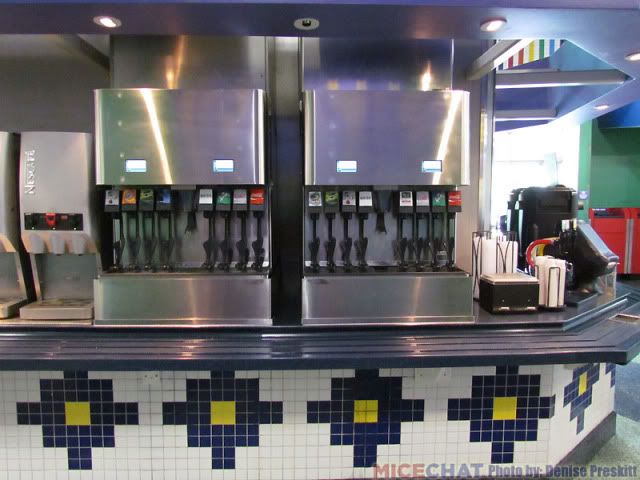 The drink was expired after 3 refills: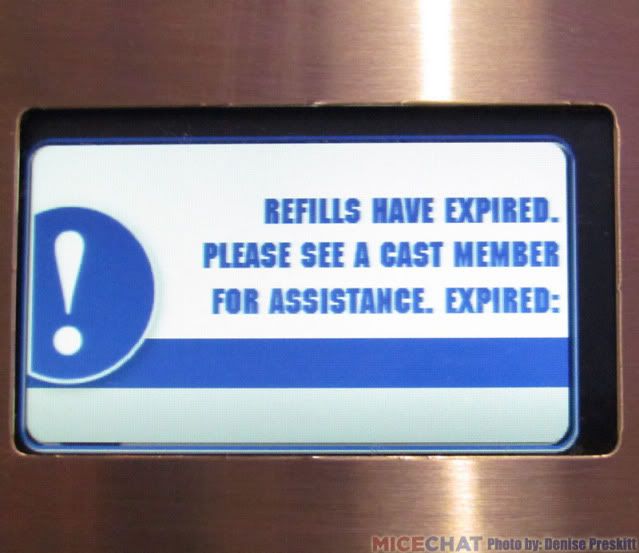 We shot and narrated a video about the new system:
<iframe src="http://www.youtube.com/embed/eDzZ4h7nh44" allowfullscreen="" width="640" frameborder="0" height="390"></iframe>
And at Disney's Art of Animation Resort, much more color has been added to the main building and Finding Nemo buildings: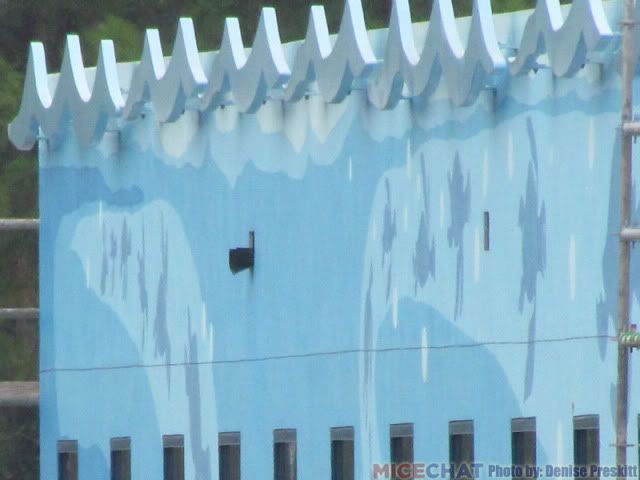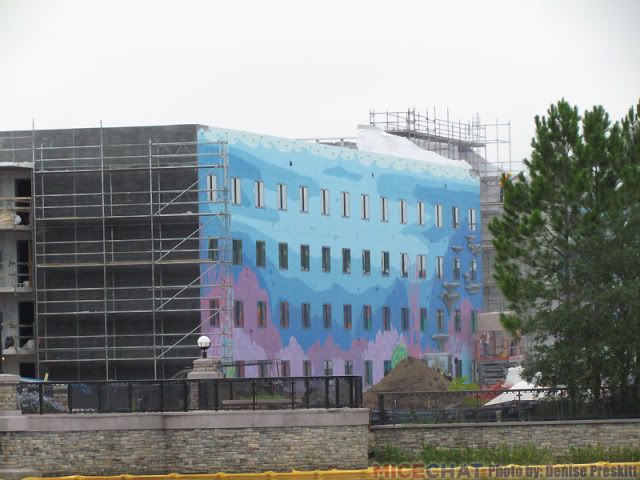 Video:
<iframe src="http://www.youtube.com/embed/28pnYfLNGA8" allowfullscreen="" width="640" frameborder="0" height="390"></iframe>
Don't forget to check Denise's regular WDW updates on her website:
MOUSESTEPS.COM
MiceChatter Chris Geraci takes a dream trip to Disney Studios
The gates, this is what normally keeps us non-Disney Cast Members out. Not today!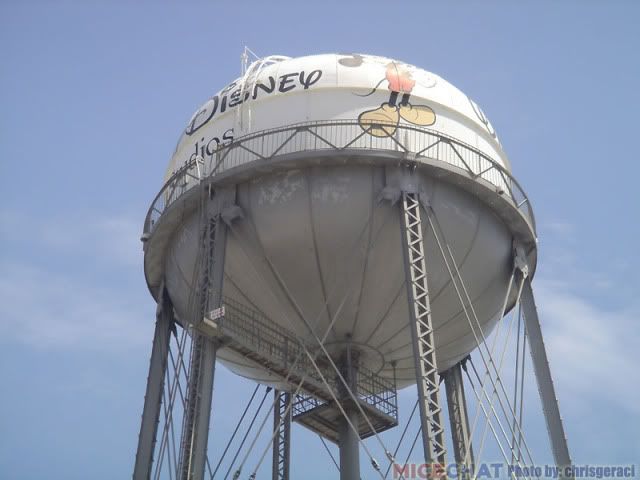 The inspiration for the Earful Tower in Walt Disney World.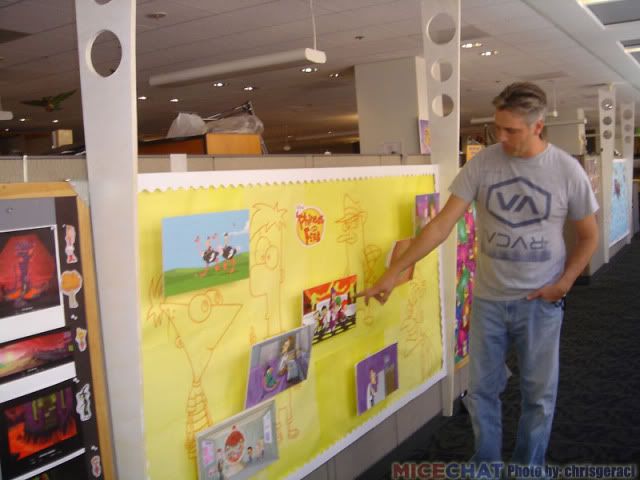 Our Phineas and Ferb tour guide explaining how he has fun at work EVERY DAY!
The door to the Disney Archives.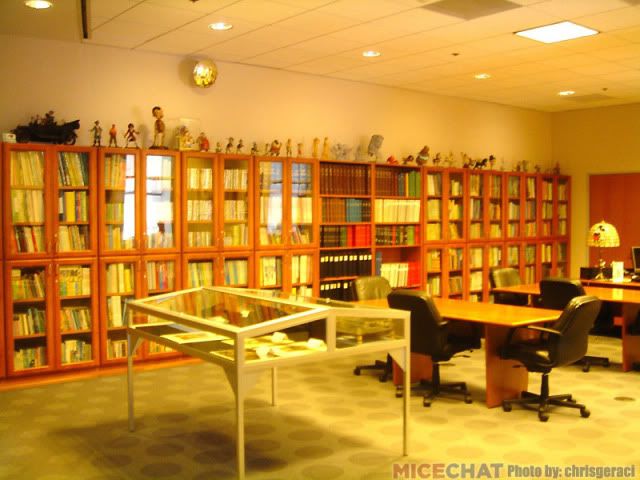 Inside the archives. I could spend several months here. The black books with the white labels, about mid photo, are all the Disney family photo albums (a video of the albums can be seen on the D23 website). This room had an amazing vibe, just knowing that many of these items were from Walt, Roy, and Roy O.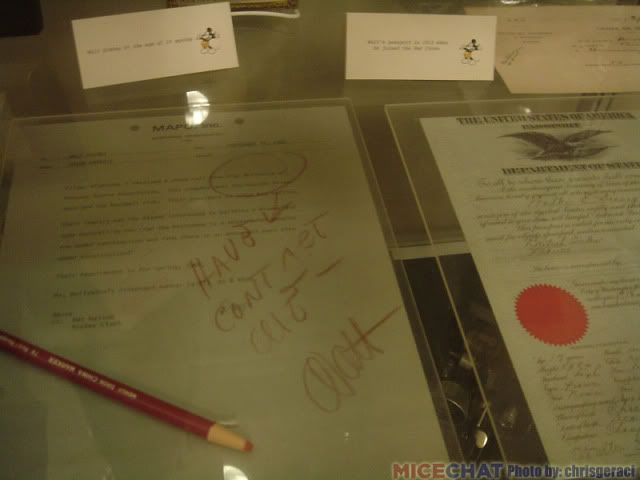 A letter where Walt actually made a notation on, I believe it was in regards to Mary Poppins. Next to it is Walt's Passport.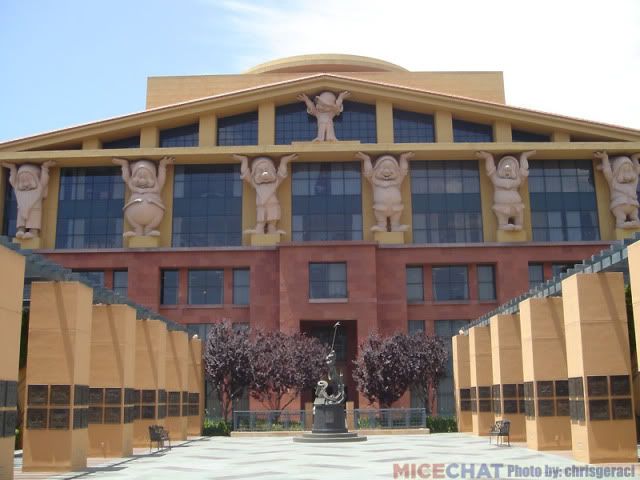 No introduction needed.
The Disney Theater, I believe Fantasia was premiered here.
In between, Dopey Drive and Mickey Avenue.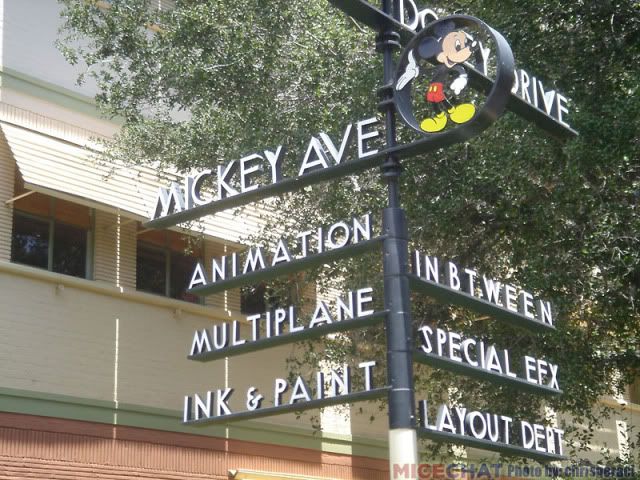 Mickey Avenue, points the way to the animation and the amazing cafeteria!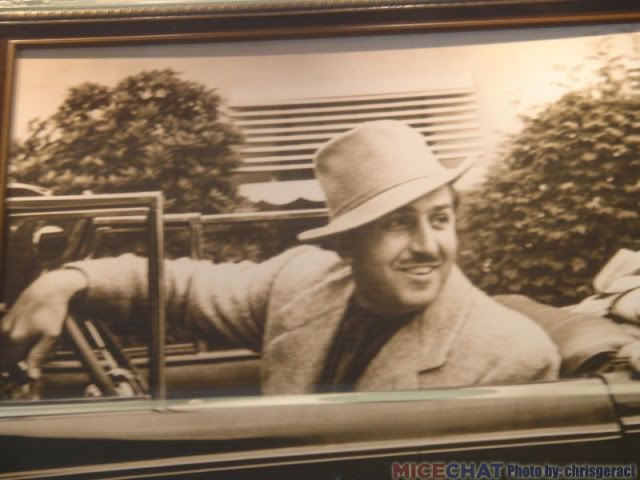 Hats Off!

We're back again with more wonderful images from Ken Eslick's DisneylandPostcards.net. This series takes us back in time to a period between 1956 and 1966, and focuses on Fantasyland.
Produced by H. S. Crocker of San Bruno, California and distributed by Mike Roberts Color Products of Berkeley, California, these cards are copyrighted Walt Disney Productions.

There are 56 cards in this series, not counting the variations, and measure 3-1/2" by 5-1/2".
We hope you'll drop by Ken's world-class site, where besides seeing over 2,000 other cards, you can read the flip side descriptions of the partial set you see here. We can practically guarantee that once you settle in, hours will pass by before you realize it.
Ian and Richard end their adventure in La Coruna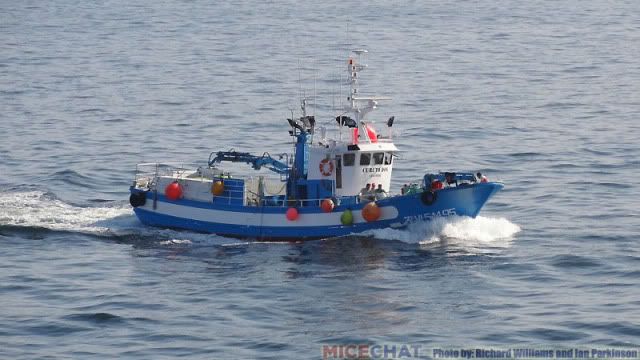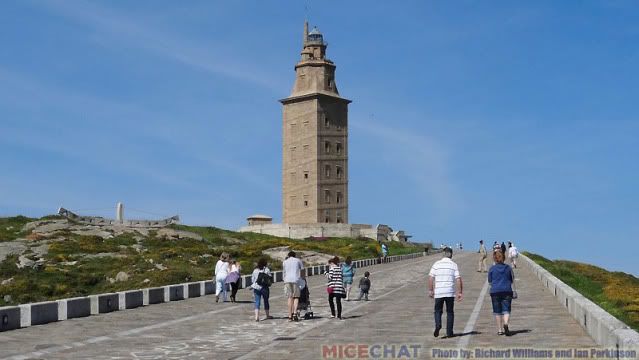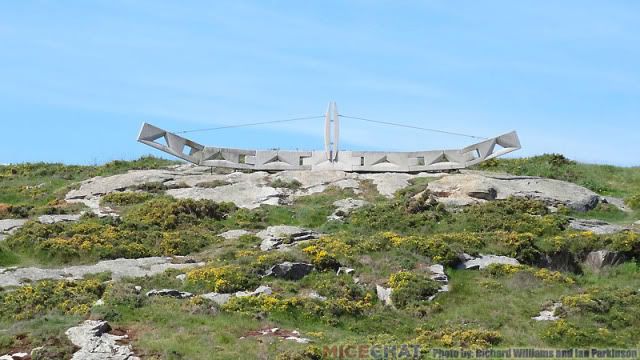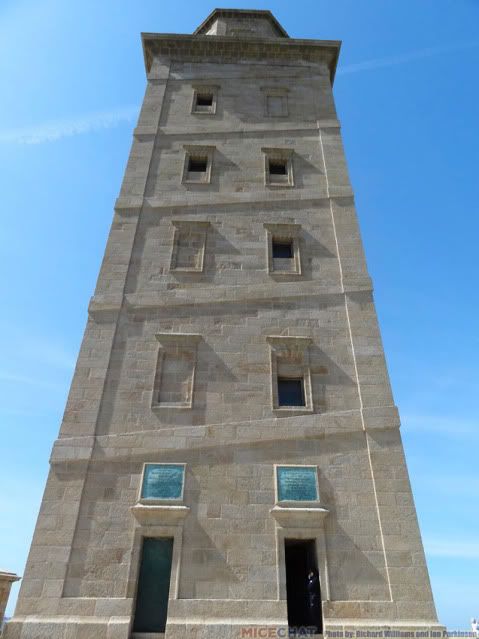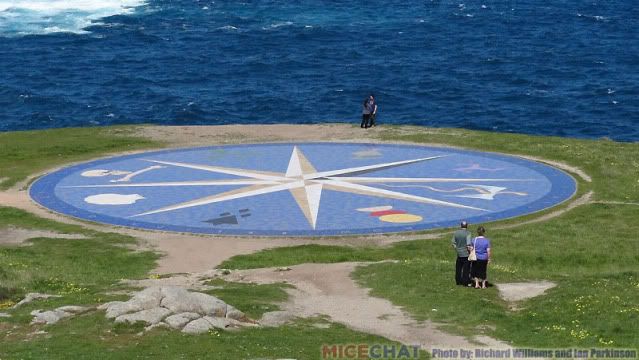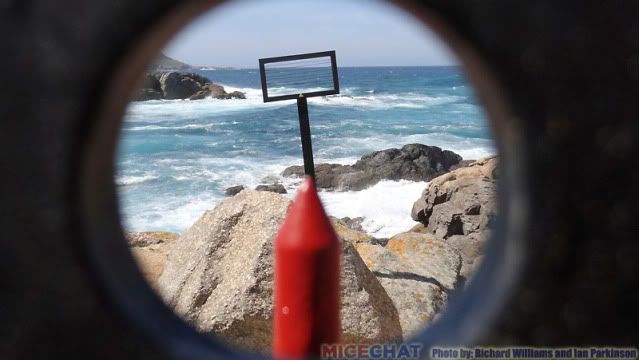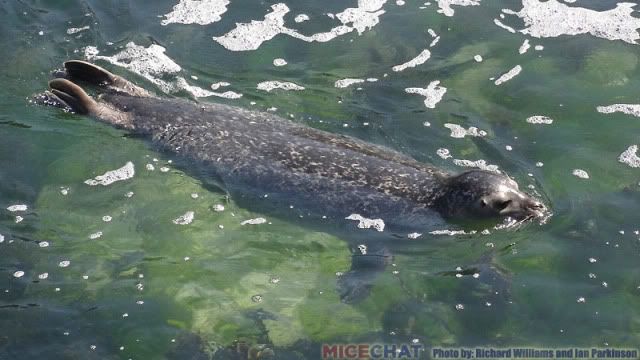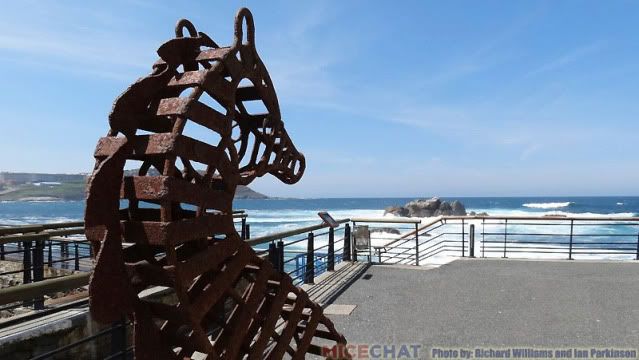 <iframe src="http://www.youtube.com/embed/eiN7L_Op96w" allowfullscreen="" width="640" frameborder="0" height="390"></iframe>
We'd like to introduce you to a new MiceChat blog dedicated to Movie and DVD reviews. Please take a few moments to click over to the movie review blog of Brad Chowen.
You'll find Brad's new blog HERE
Might we also suggest that you visit these fine MiceAge/MiceChat attractions:
And that brings us to the end of another week. Our photographers have just enough time to reload their cameras before we see you all again next weekend. Thank you to all of our wonderful readers, and as always, a huge thank you to our amazing team of global photographers, spies, and gossips:
Our thanks to our special contributor this week
Chris Geraci.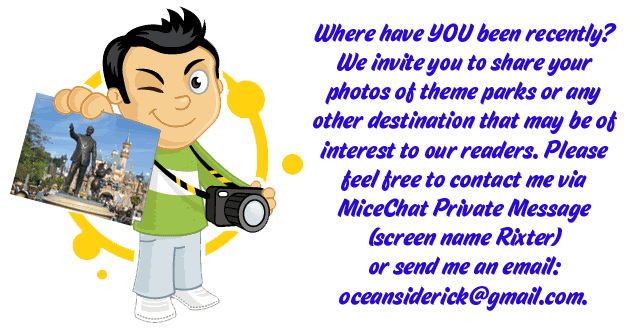 It is readers like you who make MiceChat such a special place.
Don't miss a single one of MiceChat's Featured Blogs (including the Weekend Update). Add our feed to your favorite feed software or site:
Follow us on Twitter