As I worked on this week's
Weekend Update
over the past few nights, there was a definite chill in the air in Oceanside. Tonight I'm putting the finishing touches on the Update sitting in my hotel room in Fresno with the air conditioning cranked up to "high". It's 99 degrees outside and the local news is reporting that high school football games are being postponed or cancelled!
We have some awesome photos from
Hong Kong Disneyland
, courtesy of
Alain Littaye
and the
Disney and More
blog. It looks like HKDL is giving
Tokyo Disneyland
a run for their money.
Rya86n
teased us last week with the backstory for
Dreamworld
's new
Buzzsaw Ride
. This week we have photos from opening day. This new roller coaster is sick! I love the big steel coasters, but I'm not so sure that I would take a spin on this crazy thing. Would you?
Sir Clinksalot
has the first installment of his "detours" in Georgia. In the next few weeks, he'll be taking us to the
World of Coke
,
The Margaret Mitchell House
and of course
Six Flags Over Georgia
. This week we take a trip to the
Georgia Aquarium
.
Finally, we have another photo report from
South Korea
courtesy of
The Disneylander
. Join him as he tours
Busan
.
Have a great weekend!
Alain Littaye brings us full coverage of Halloween at Hong Kong Disneyland
Here is a full report on HKDL 2011 Halloween season, with plenty of pictures and videos. I will talk about the new Headless Horseman who is introduced for the first time this year, but before that let's begin by showing pics of the Halloween decor in the park and the Halloween characters.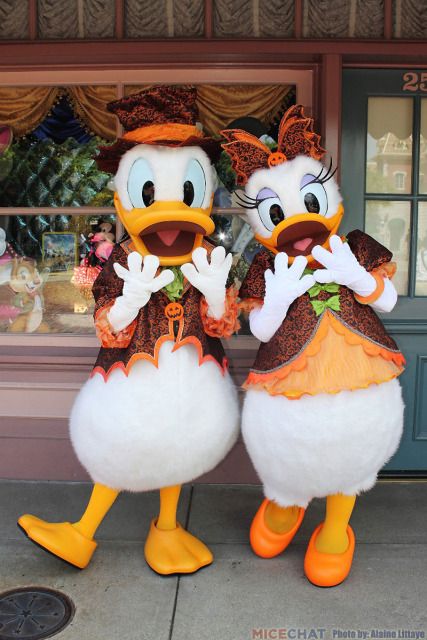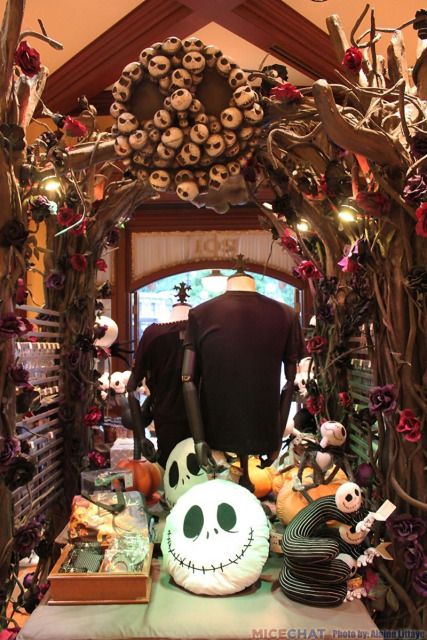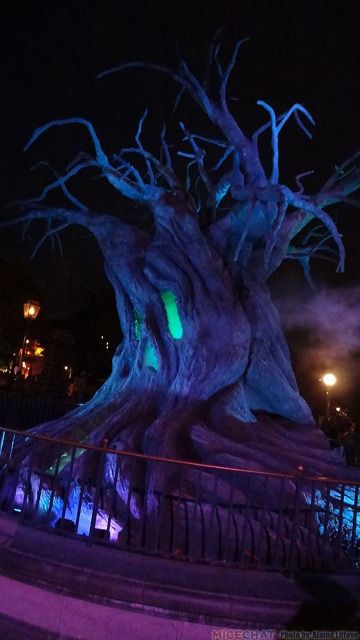 The Thaddeus Oswald amazing circus appears for the first time at HKDL Halloween and a morbid curiosity will bring Guests to this traveling show set up in the heart of Adventureland, but one can only hope they will all make it out with their heads intact. The con artist exhibitor claims to have the head of the Headless Horseman as the main exhibit, and the Headless Horseman himself has come to seek revenge.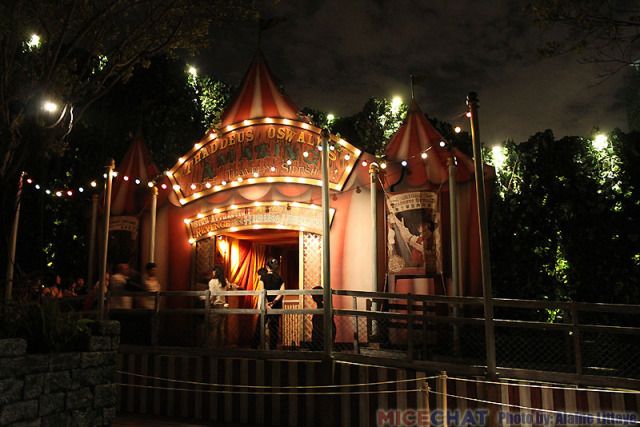 They've also created nice visuals for each of the circus characters as well as great circus posters inviting HKDL guests to enter to "lose their head"...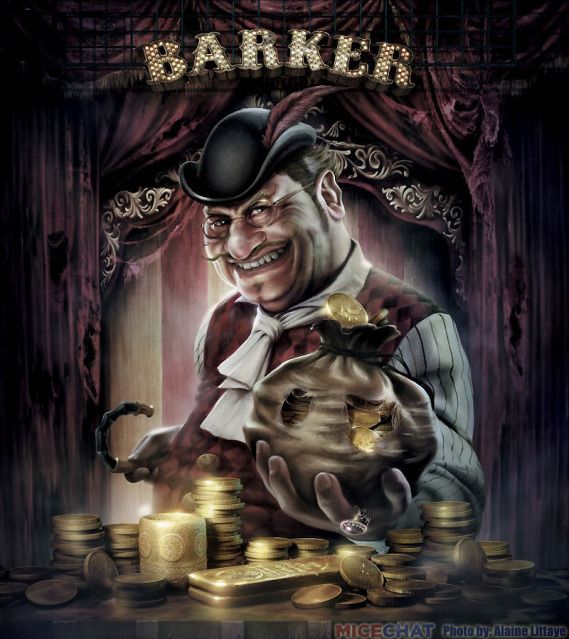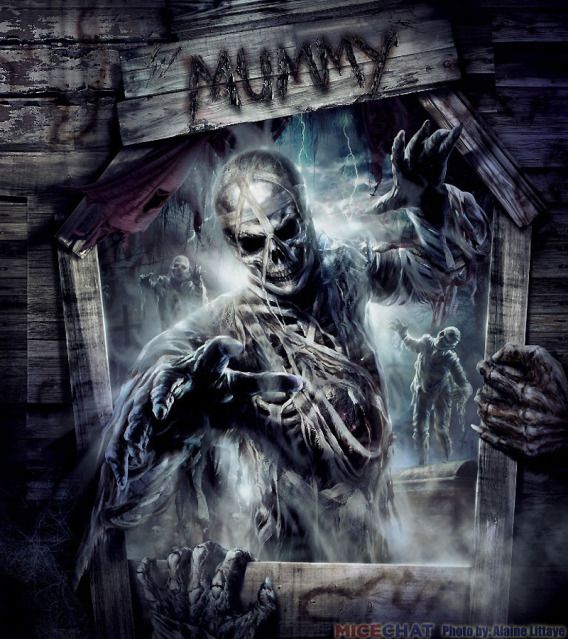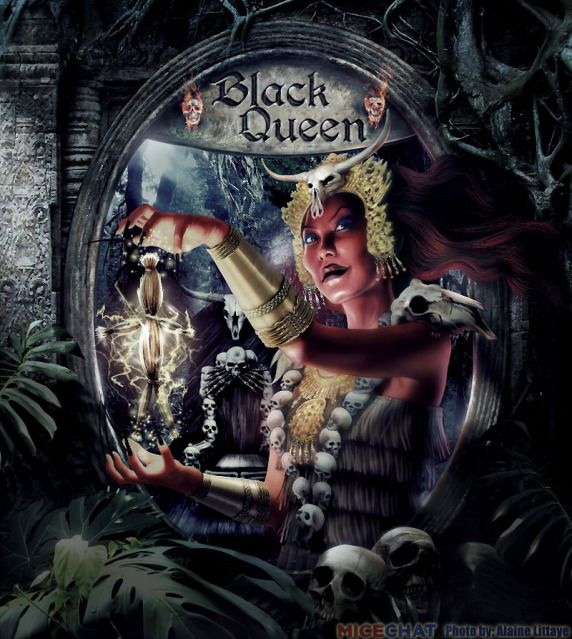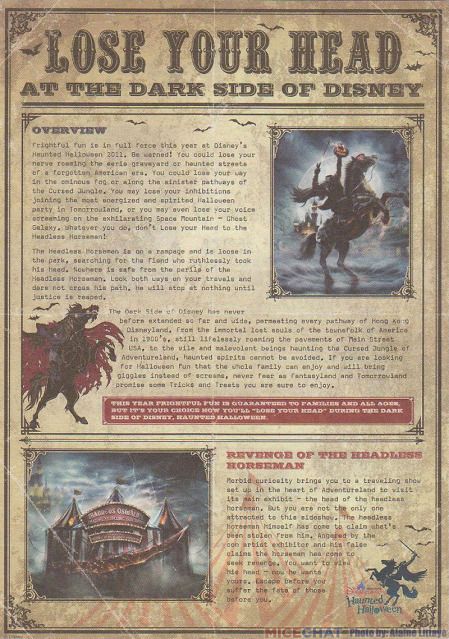 Always in Adventureland black magic and ancient incantations have released nocturnal creatures and ghoulish souls. HKDL guests inevitably come face to face with the many new jungle inhabitants as they lie in wait around every cursed corner.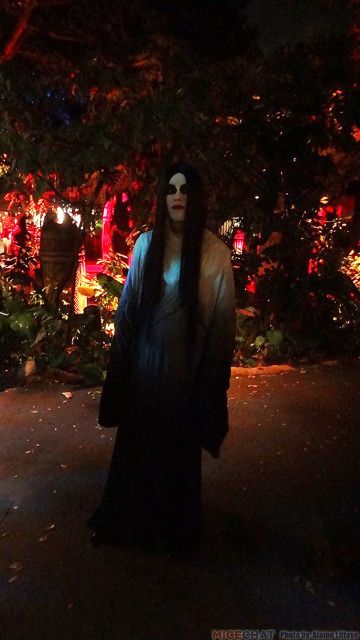 Here is a TV Ad:
<iframe width="640" height="360" src="http://www.youtube.com/embed/eM0CKthYEXg" frameborder="0" allowfullscreen></iframe>
Next, pictures and video of the full Glow in the Dark Parade and pre-show with the Headless Horseman opening the parade. Great parade as usual, i always love the giant Jack Skellington and all of the floats!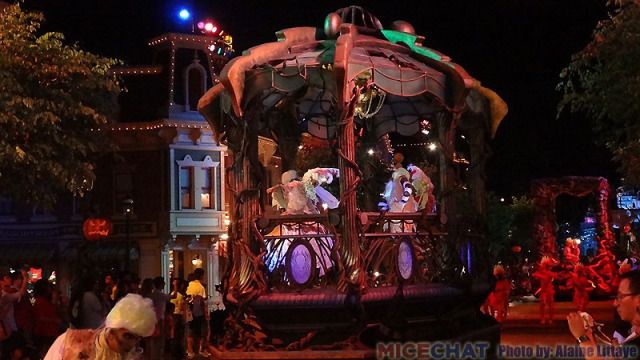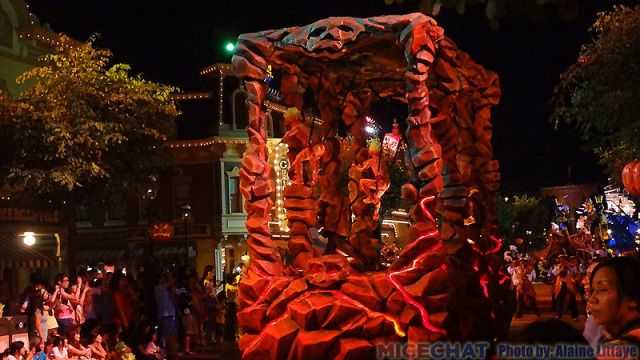 <iframe width="640" height="360" src="http://www.youtube.com/embed/dZ_JJzMTTPM" frameborder="0" allowfullscreen></iframe>
They also had the incredibly good idea to do projection effects on Main Street facades and the Main Street Station. On the first video below you will see the projections on the Main Street Station...
<iframe width="640" height="360" src="http://www.youtube.com/embed/2fD6yLIkhYU" frameborder="0" allowfullscreen></iframe>
But the projections on Main Street buildings are even more spectacularly creepy. I hope that someone at Disneyland Paris will watch these videos, and get inspiration from this to do something similar on the DLP Main Street facades...
<iframe width="640" height="360" src="http://www.youtube.com/embed/Zvgbz2bD1Jg" frameborder="0" allowfullscreen></iframe>


<iframe width="640" height="360" src="http://www.youtube.com/embed/r_OldbK4iFg" frameborder="0" allowfullscreen></iframe>
In Tomorrowland, Space Mountain is turned once again in its Halloween theming and lighting, and HKDL guests are warned at the entrance that they will experience a different and ghostly experience!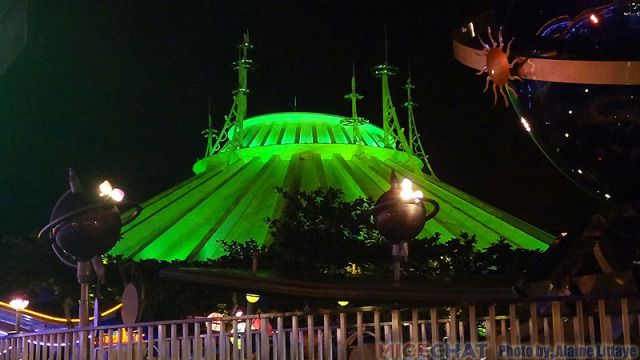 Always in Tomorrowland the guests are welcome to engage in the infectious energy and array of activities at the new show 93Tomorrowland - Party Zone 94. Tomorrowland Street Jam hypes up the party fun for every Guest with their stylish, high energy Hip Hop performance. They, too, are loosing their heads and it's a great effect as you will see on the video below.
<iframe width="640" height="360" src="http://www.youtube.com/embed/peFxHmL4BvA" frameborder="0" allowfullscreen></iframe>
If you plan to visit the park and stay at HKDL hotel during the Halloween season you'll be pleased to learn that even the rooms have a Halloween theming...
...as well do the meals!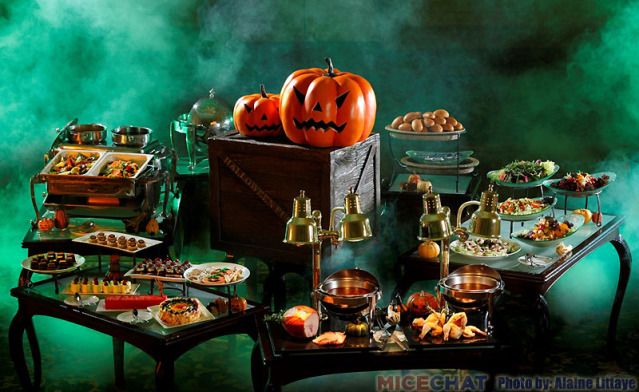 Hope you enjoyed this Halloween update and see you soon for a new HKDL update!
Pictures: copyright Disney or Disney and more
TDS Wallpapers HD is a fantastic wallpapers application on Tokyo DisneySea, the most beautiful theme park in the world! The app includes 117 gorgeous high-definition wallpaper pictures. There is pictures of each "land" of the park and each picture will look fantastic on your iPhone, iPad or iPod Touch!
[/CENTER]
Aussie Themepark Reporter Rya86n brings us photos from the opening of Dreamworld's Buzzsaw Thrill Ride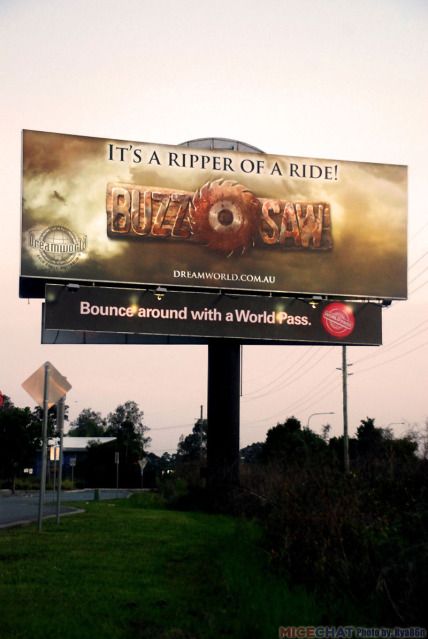 As I mentioned
last weekend
, I spent Saturday taking on
Dreamworld
's brand new thrill ride
Buzzsaw
!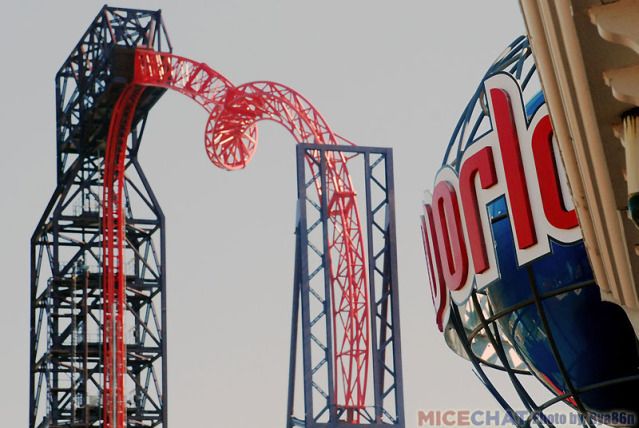 It is a fantastic edition to the Big 7 Thrill Rides, clearly visible from the park entry.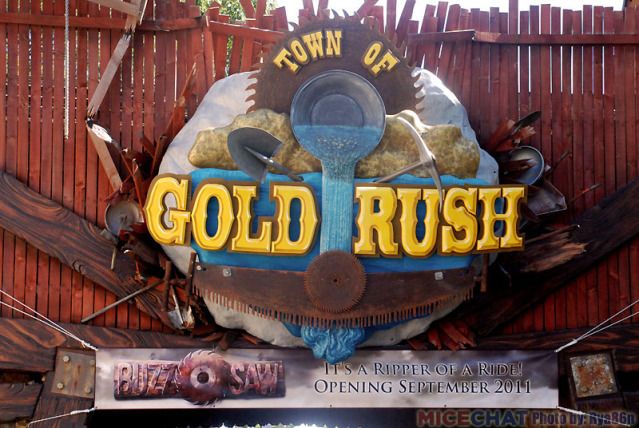 Once inside the park you make your way to the town of
Gold Rush
.
In park advertising marked to the special occasion.
Which was also supported by local radio station,
90.9 Sea FM
.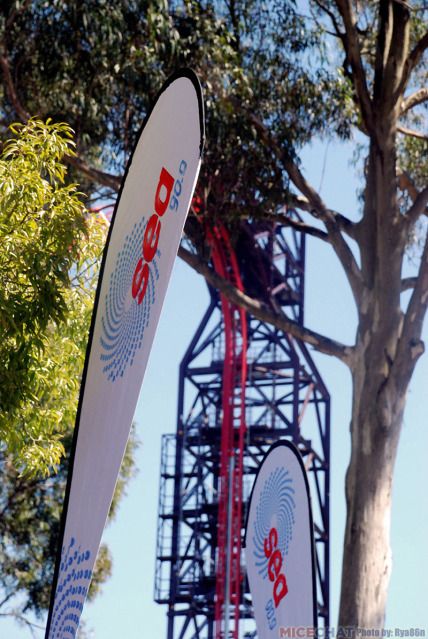 The whole area has recieved a bit of a facelift to fit in with the new attraction.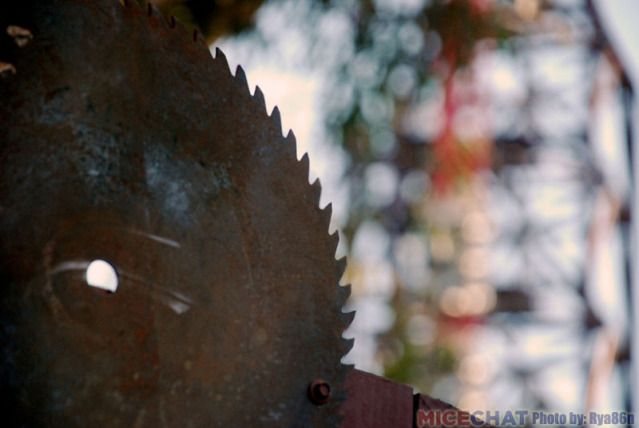 Which becomes visible...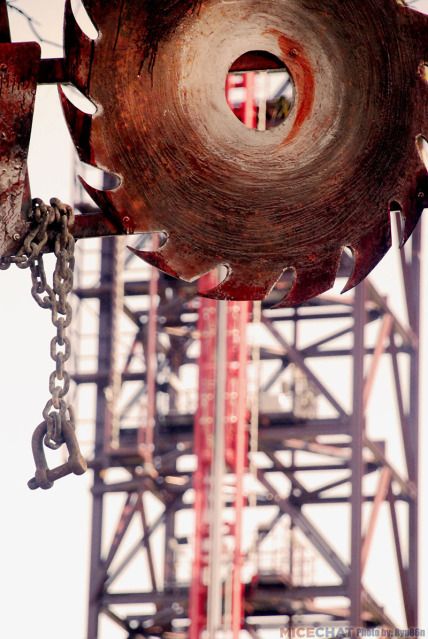 ...looming over the more subtle thematic elements.
We waited beyond closed gates, anticipating the first adrenaline fueled ride.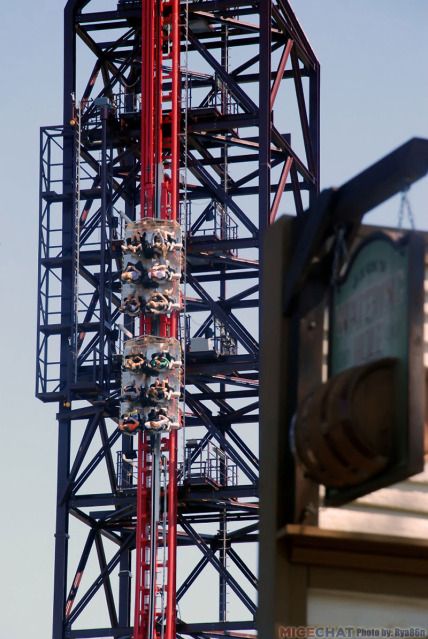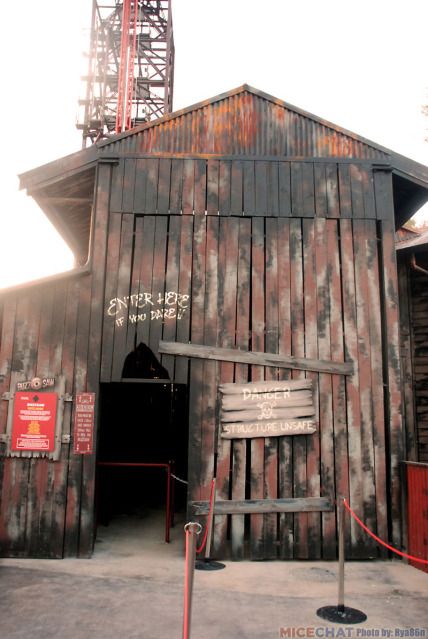 Riders enter the old saw mill.
The queue weaves through some switchbacks in a large entrance hall
with some spooky, natural lighting effects.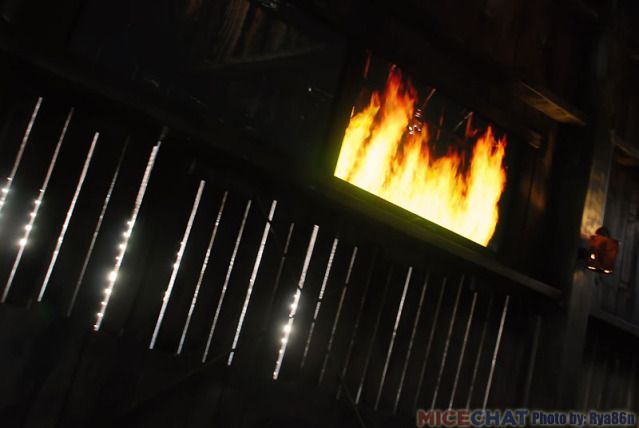 Keep an eye out for some supernatural occurances and hints of arson.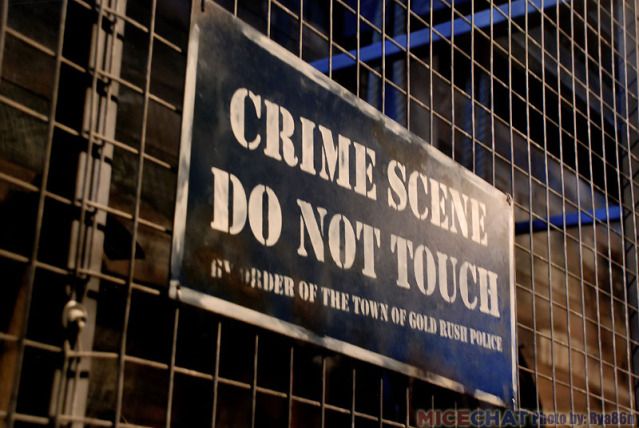 The queue line then weaves past warning signs...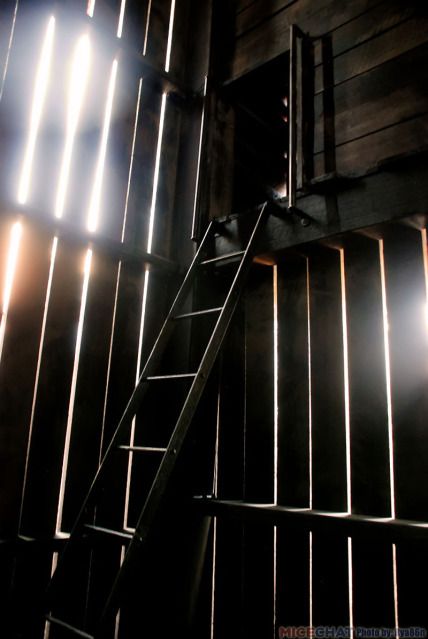 ...some ominous, dark conrners and...
...the milling machinery.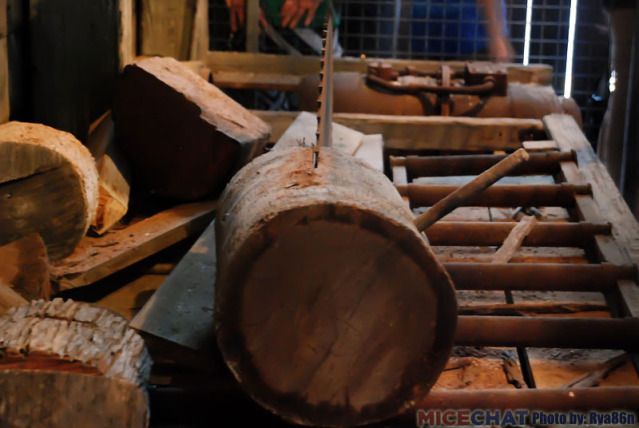 Including the namesake...
"Buzzsaw"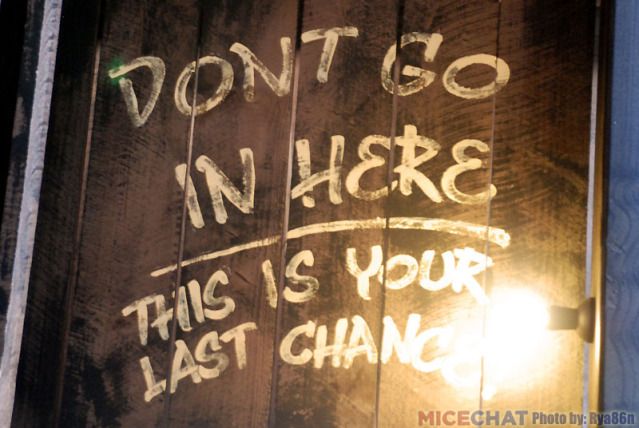 Ignoring your last warning, riders emerge on the load platfrom.
Where you're seated in an open carriage.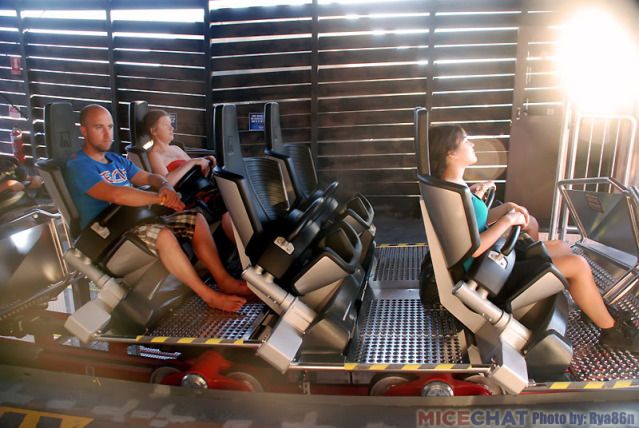 Held in only by a single waist harness.
The ride begins...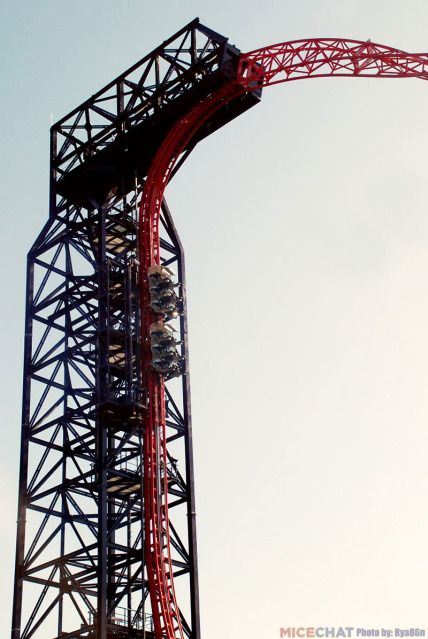 ...as riders are lifted up a 46m vertical ascent.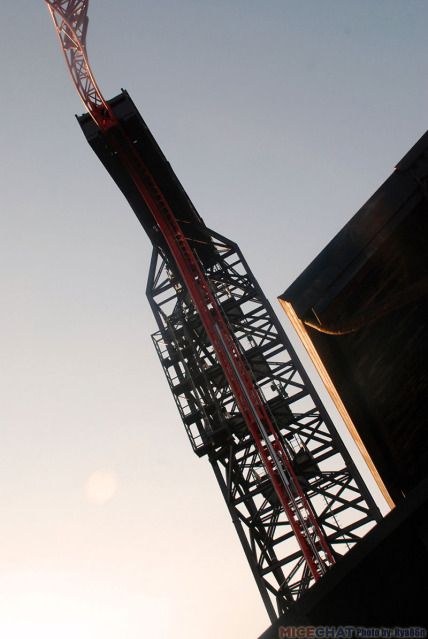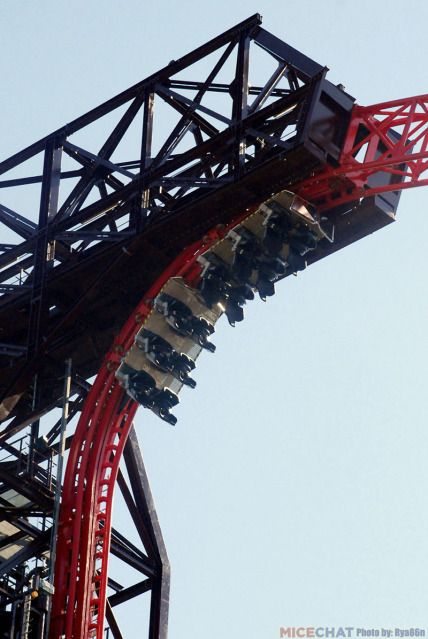 At its peak, riders are flipped.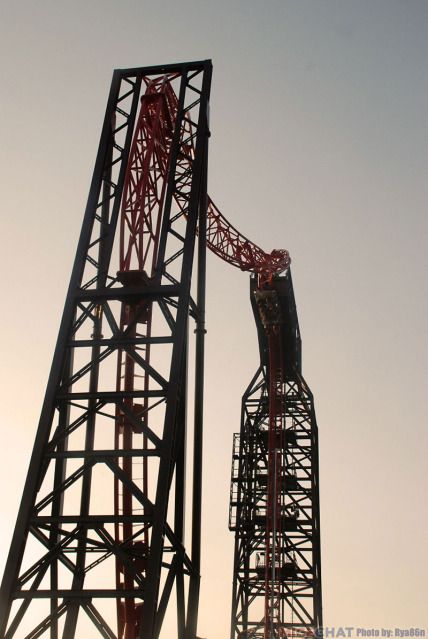 And left to dangle 15 stories in the air.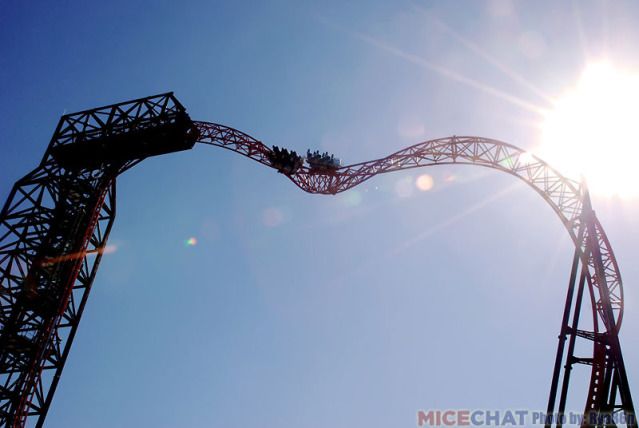 Before the coaster free falls...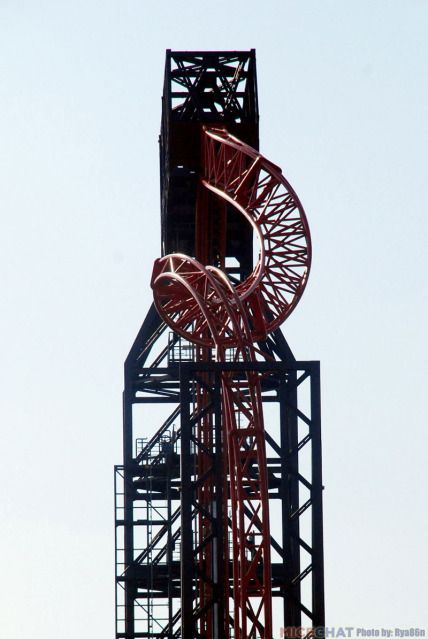 ...through a 360degree heart roll...
...and then plummets to the ground...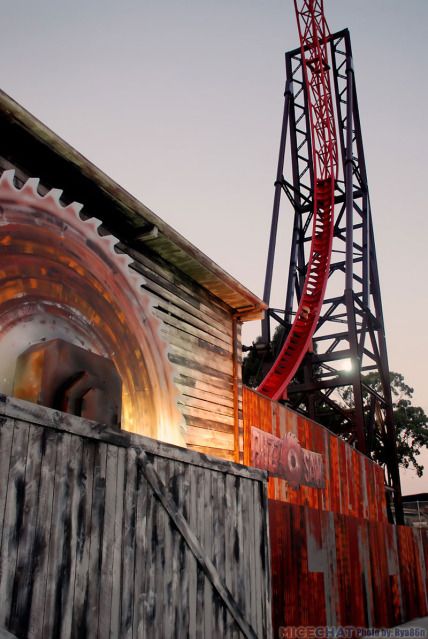 ...in a final vertical drop...
...reaching speeds of up to 105km/hour.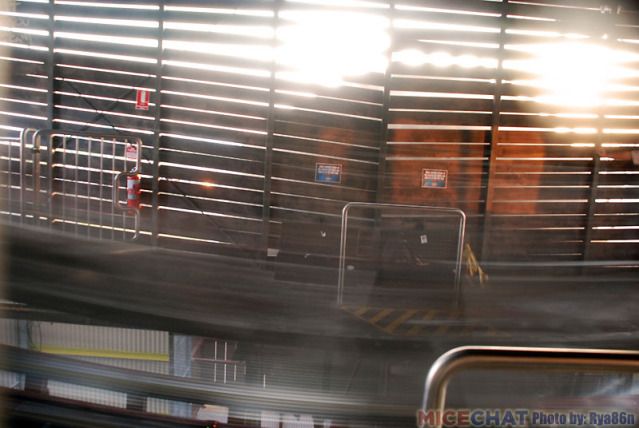 It goes real fast!
Dont forget to smile!
Upon disembarking the ride...
you get a nice view up at the ride structure.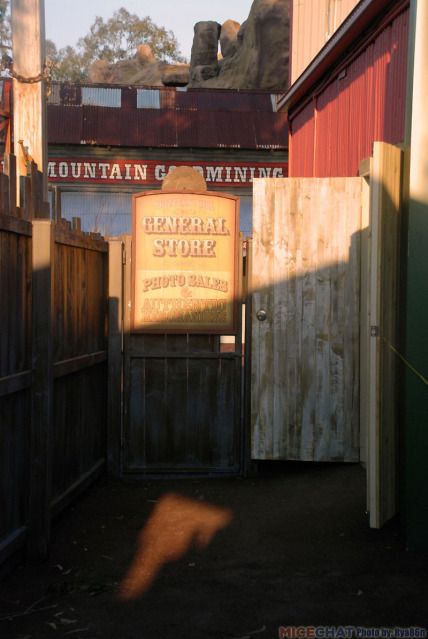 Before exiting...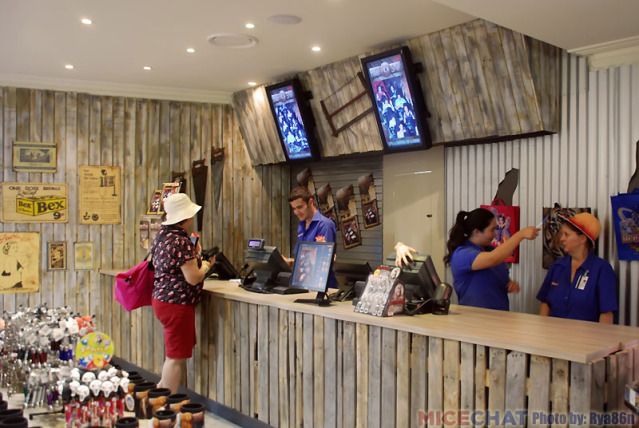 ...through the giftshop.
It makes for one incredibly impressive, iconic, adrenaline fueled ride, which I cannot wait to ride again and again!
You simply cannot miss Dreamworld's Buzzsaw!
Georgia Detours with Sir Clinksalot
On a recent trip to Georgia to attend Theme Park Review's "Deep South Bash", Sir Clinksalot made a couple of detours at the Georgia Aquarium, World of Coke, The Margaret Mitchell House and of course Six Flags Over Georgia.
He will be sharing his pictures with us over the next few weeks and we'll be starting with the Georgia Aquarium.
The Georgia Aquarium is located in an all new area called Pemberton Place and is directly across from Centennial Park.
The outside of the Aquarium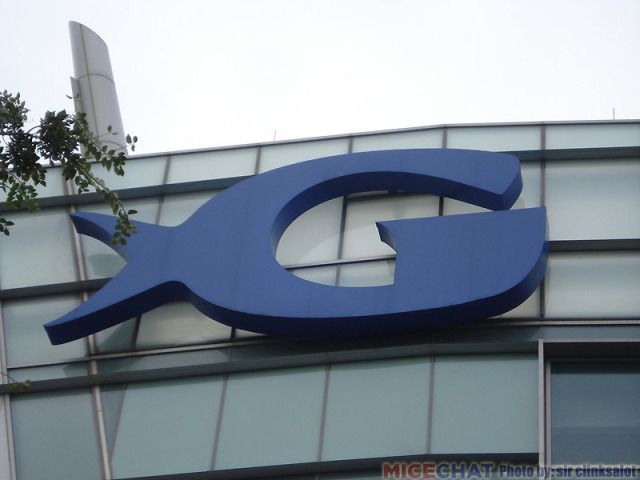 Fish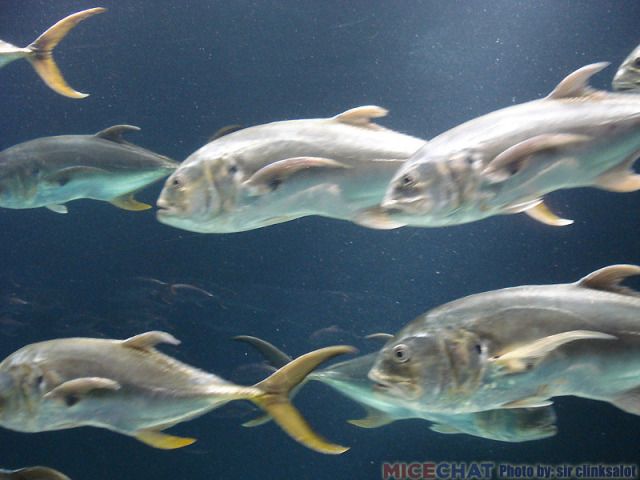 Upon entering the aquarium, we made our way to the Ocean Explorer
The Ocean Voyage is the largest tank in the world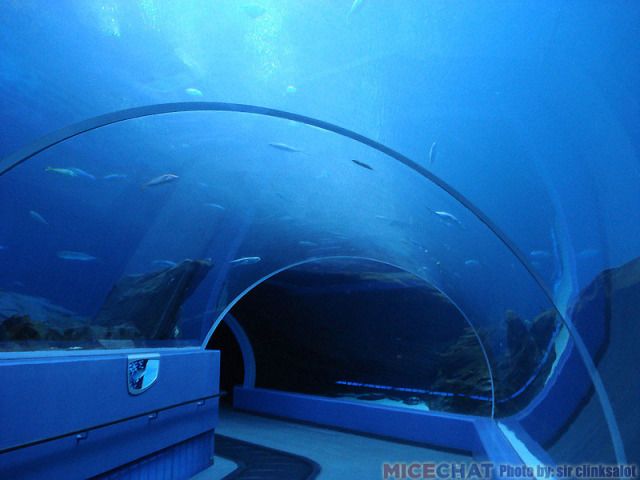 That's because they have four Whale Sharks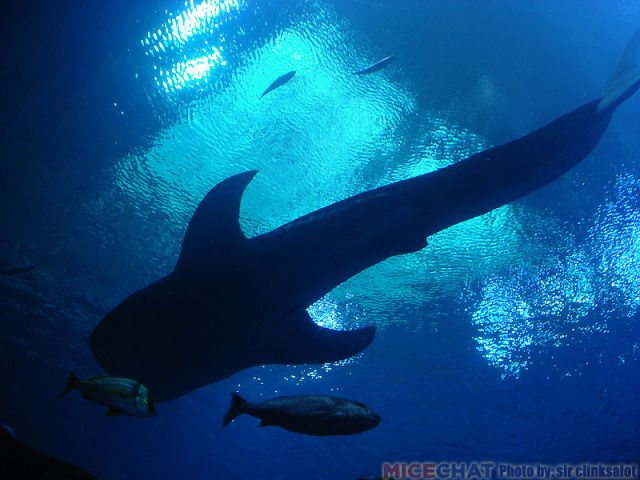 When we arrived in the main feeding area, they were feeding the fish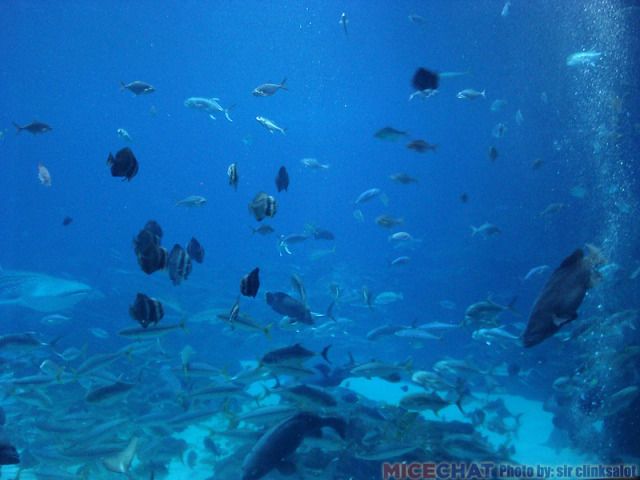 They feed the Whale Sharks by hand using rubber boats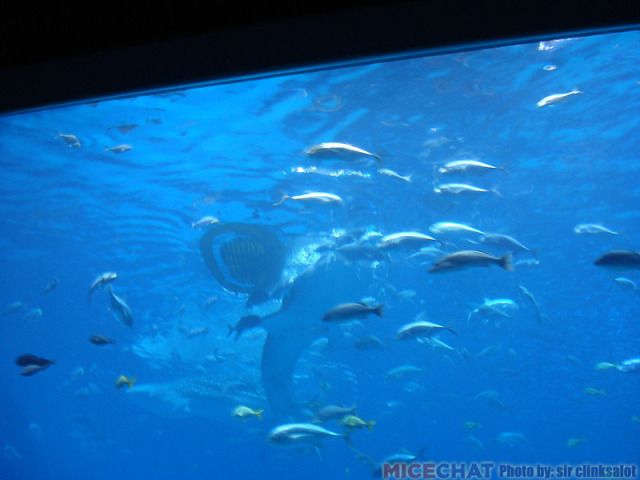 Next was the Cold Water Quest
The had anemones and other things you could touch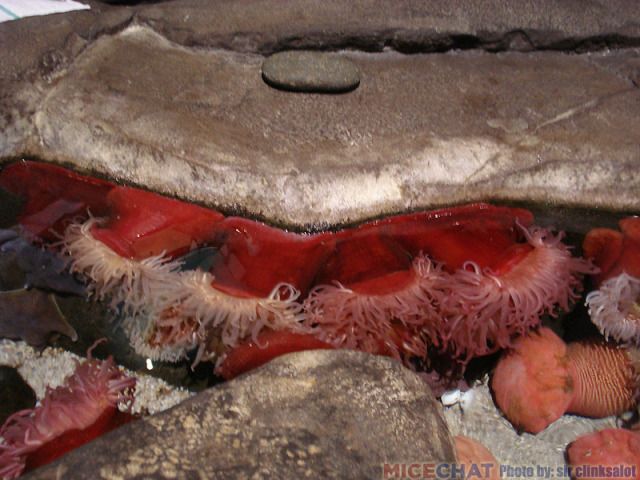 Beluga Whales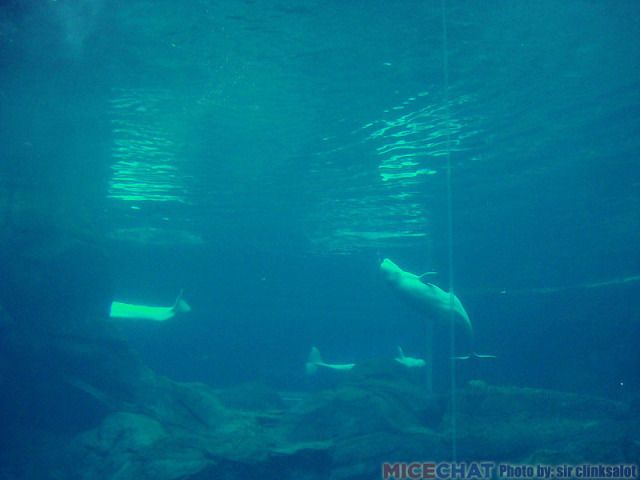 Sea Otters ... warning, the next few pictures have a complete overload of cuteness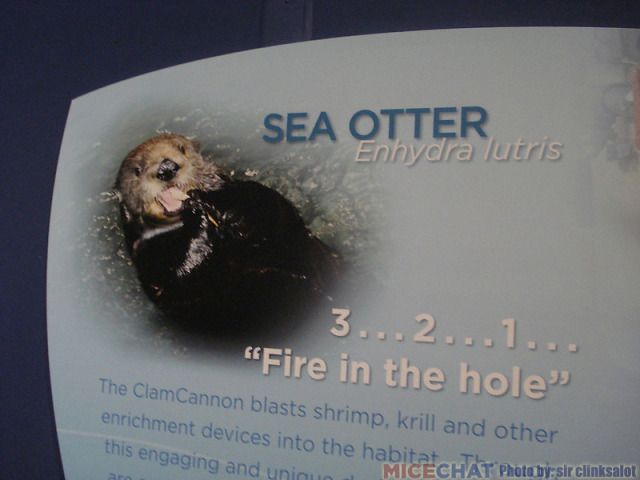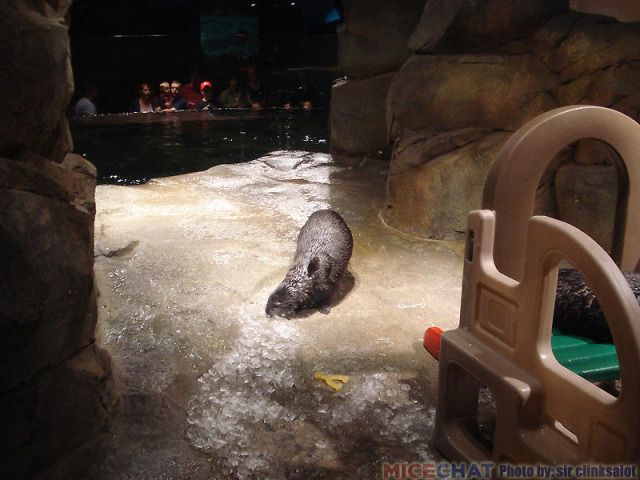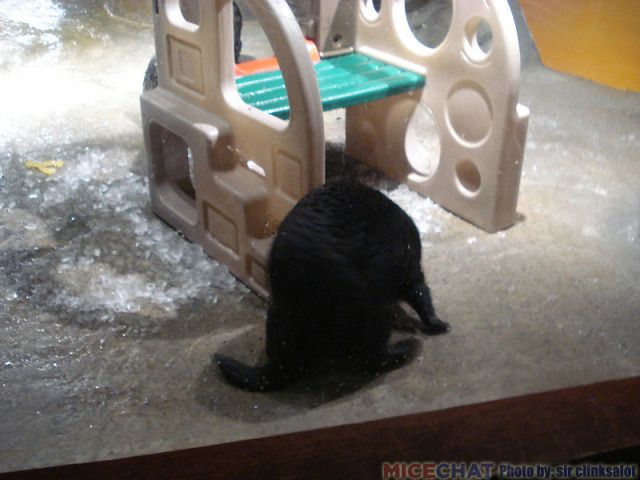 The Penguin exhibit had a penguin crawl tube which was very cool
Penguins as seen from the peek-in's!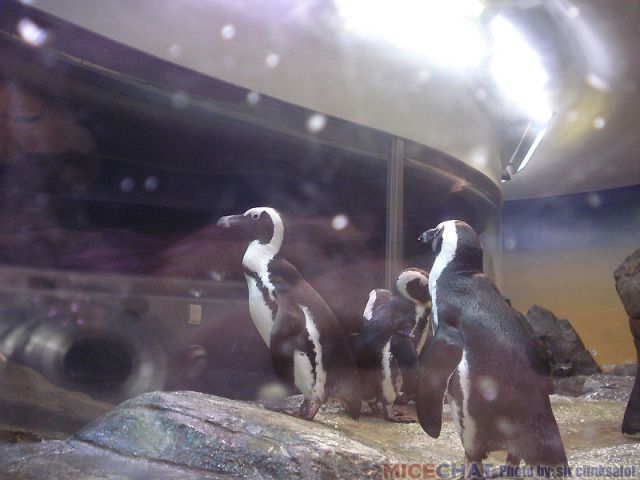 As you can see, the peek in's from the tube allow you to get very close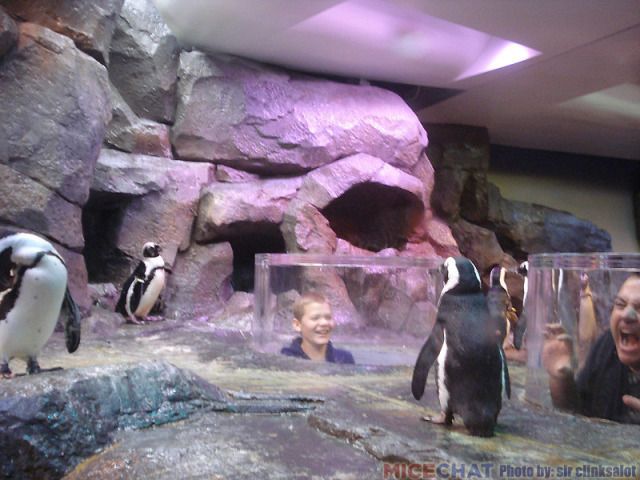 Now that Conan is on TBS ... they have a Conan dolphin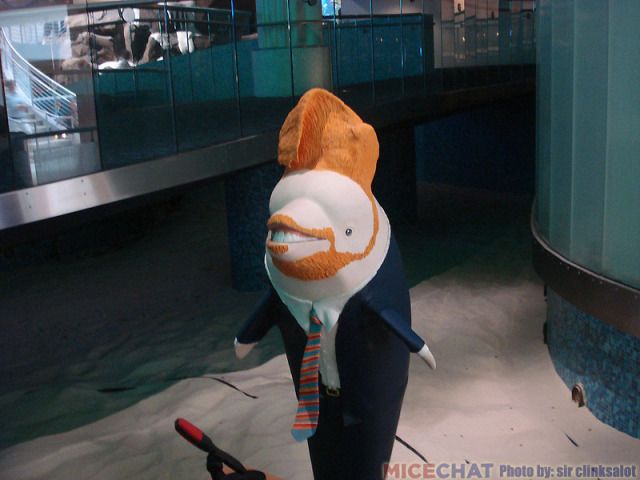 River Scout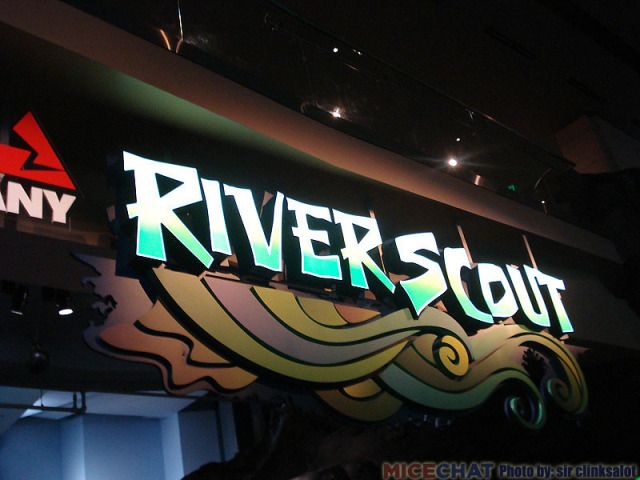 Some very cool fishes from the Amazon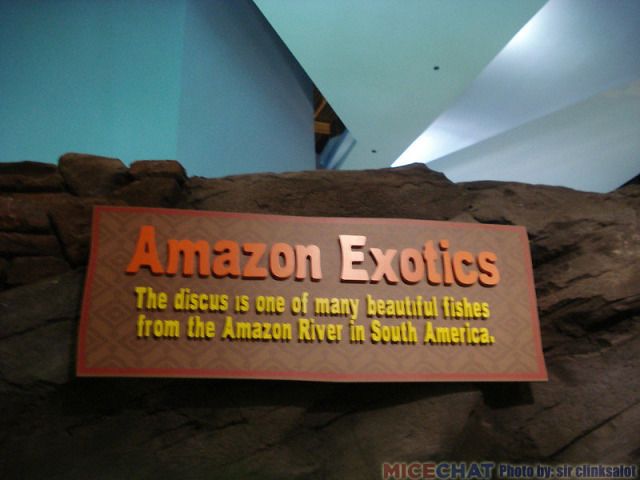 Albino Alligator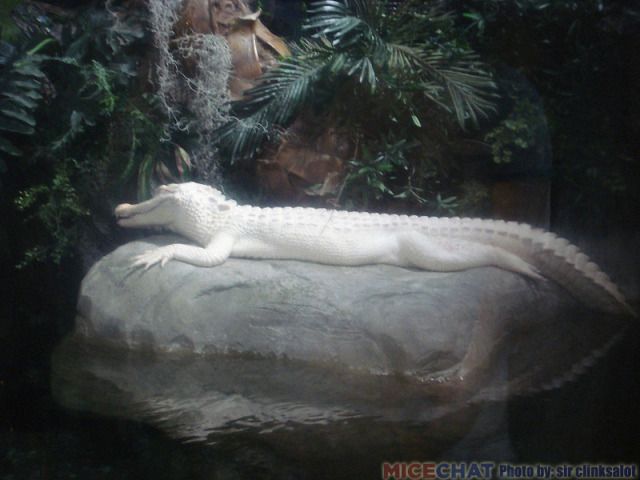 Red Piranha
Tropical Diver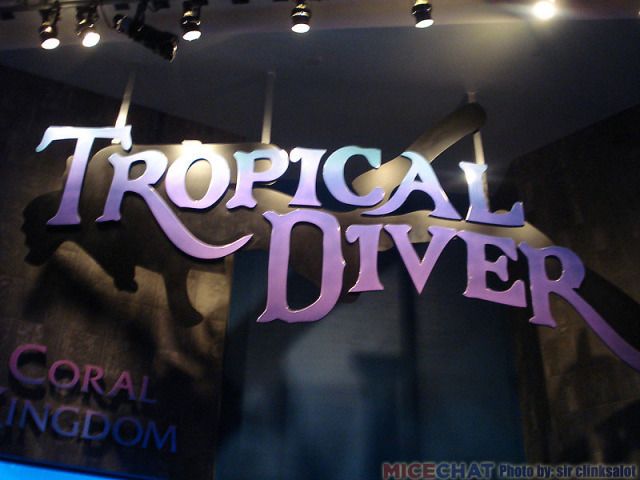 Some kind of sea snake thing
These fish liked to burrow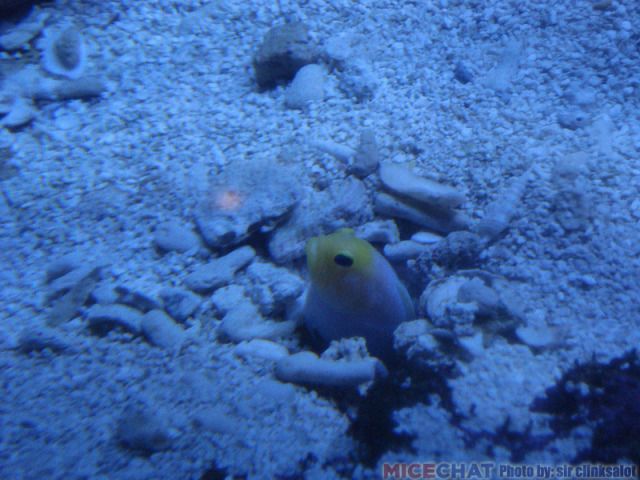 Next week we'll head next door and to the World of Coke.
The Disneylander's Life In Korea: Busan, Part I (부산)
A few weeks before I was due back in the States, I took a three-day weekend from my work to head down to Busan, the biggest port city in Korea and the second-largest city in the peninsula, after the capital city of Seoul.
Although it's only a 4-hour train ride away, Busanites are proud of their unique culture that separates them from their Korean kin, just like New Englanders are intensely proud of their region, and Southerners refuse to give up their heritage, and so on and so forth. It might be a hard concept to grasp within a country that can literally be traversed in thirty minutes by plane, but back in the old horse-and-buggy era, each region developed its own unique identity that they maintain to this day.
So on a slightly cloudy Friday morning, I found myself at Suwon Station, a few kilometers outside Seoul,waiting for the train to bear me to unknown shores…
Suwon Station in the morning.
Hmm...which train to take?
There's our train! The 8:53 KTX, headed for Busan.
Here's our train, waiting for us. On a side note, public transportation is extremely effective in South Korea - with it being a small country, there's very little problem getting from here to there without a car. I managed just fine getting around, just with the subway, buses, and the occasional taxi.
We're on our way, going down South!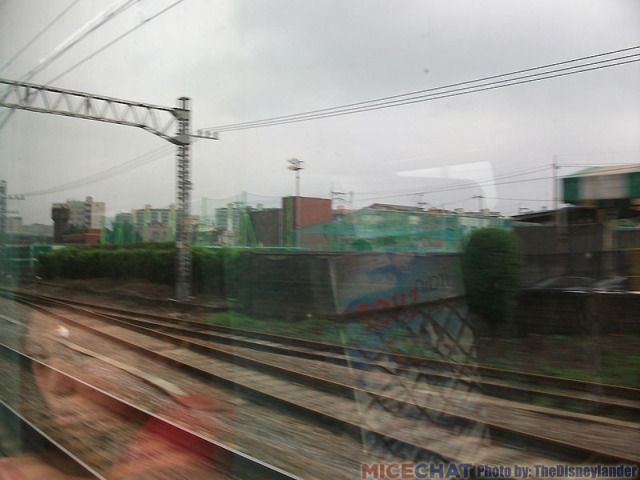 And we've arrived at Busan! It was HOT! Like, "start-sweating-immediately-after-leaving-the-train" kind of hot!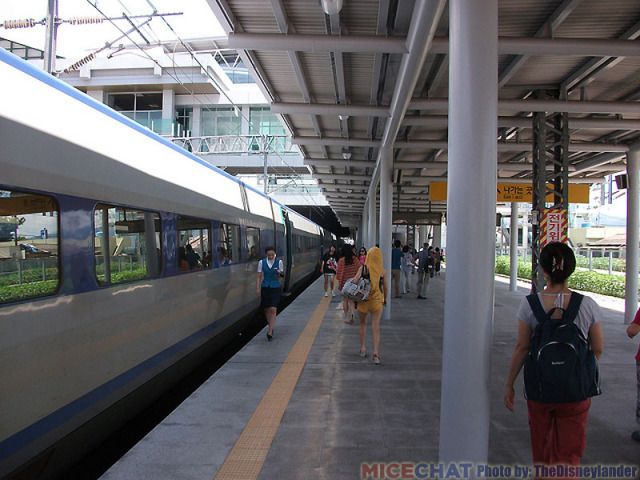 Thank god, let's go inside...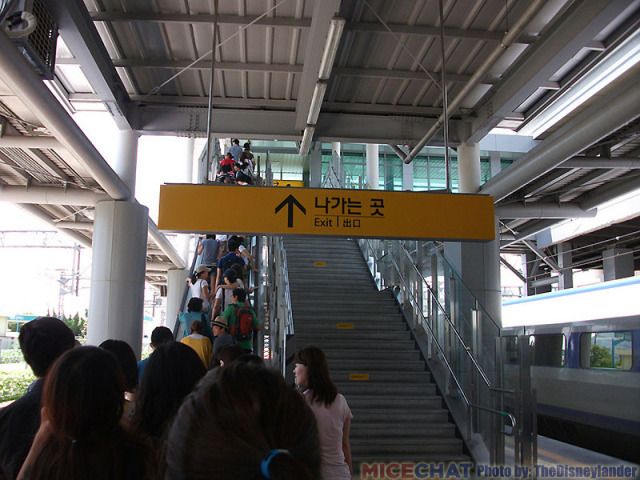 What? We're going out again? Say it ain't so!
Heading down the escalator...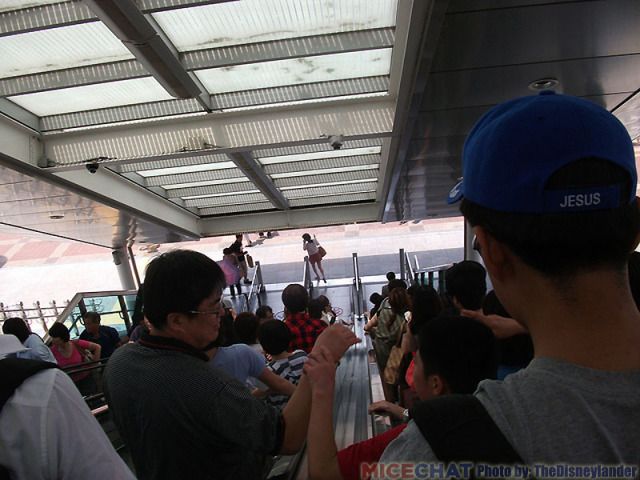 ...and into the baking-hot concrete plaza.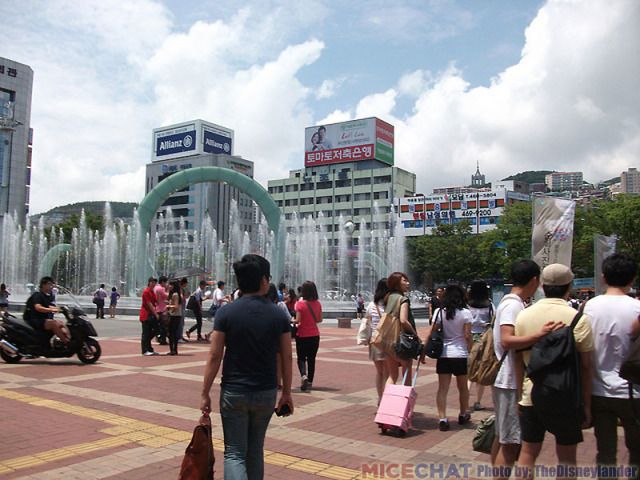 Looking back at the station from the plaza, right before we descended into...
...the subway! Yes, Busan also has its own extensive subway system, and I used it quite often during my trip. Thank God my transportation card still works here!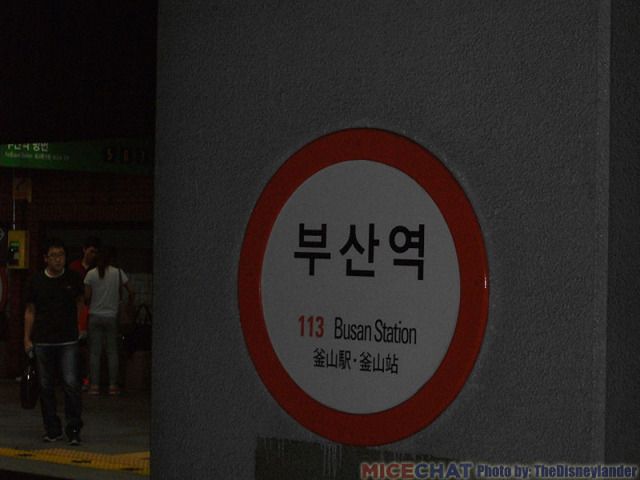 And this was my first destination of the day...what could it be? Stay tuned for more Busan, coming up next.
Might we also suggest that you visit these fine MiceAge/MiceChat attractions for even more Disney and theme park fun:
And that brings us to the end of another week. Our photographers have just enough time to reload their cameras before we see you all again next weekend. Thank you to all of our wonderful readers, and as always, a huge thank you to our amazing team of global photographers, spies, and gossips:
Alain Littaye Disney and More blog
Rya86n
Sir Clinksalot
The Disneylander

Your Editor - Rixter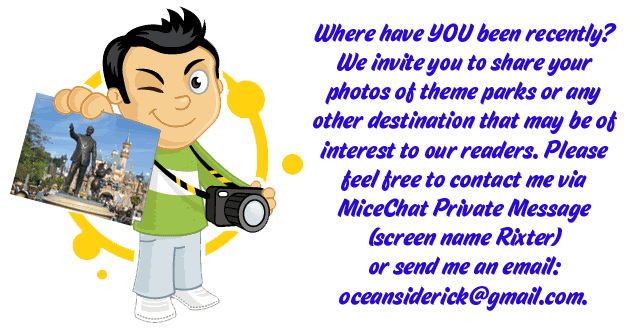 It is readers like you who make MiceChat such a special place.
Don't miss a single one of MiceChat's Featured Blogs (including the Weekend Update). Add our feed to your favorite feed software or site:
Follow us on Twitter