While it's fun to travel all over the world with our Weekend Update crew, sometimes it's nice to stay near home and see the sights in our own backyard.
We're lucky that
Denise Preskitt
's backyard includes
Walt Disney World
. She's been there a lot recently and shares some unique activities that she has participated in.
Micechat Moderator
penguinsoda
didn't have to travel far to pay a long overdue visit to
The Living Desert Zoo and Botanical Gardens
in Palm Desert, California. This is the only American zoo and botanic garden combination dedicated solely to the deserts of the world.
The World of Coke
isn't exactly in
Sir Clinksalot
's backyard, but it is right here in the U.S. of A. And
Coca Cola
is certainly an American icon. The Atlanta version of
Ice Station Cool
looks like it's on steroids.
What's in
YOUR
backyard?
More Walt Disney World Halloween coverage from Denise Preskitt
Last week, we went to a Disney Parks Blog Trick-or-Treat Up at the Magic Kingdom after hours. It was a wonderful event! The best part was a tour from an Imagineer through the interactive queue, but there was so much to pack in with only a couple of hours to do it.
Imagineer Jason Surrell is always entertaining: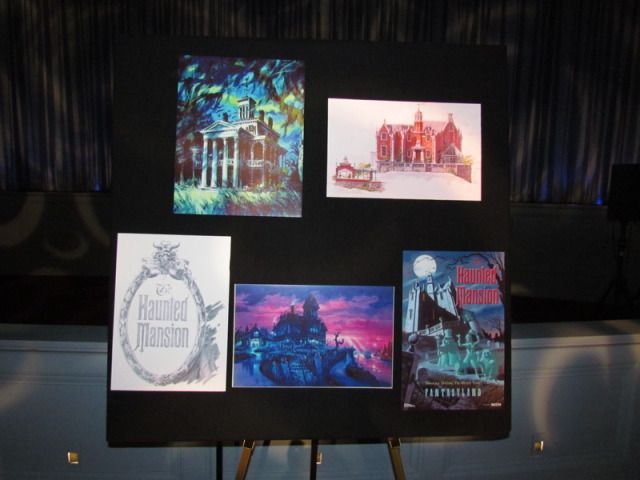 Video of his talk:
<iframe width="640" height="360" src="http://www.youtube.com/embed/qk5Jg9WSxl4" frameborder="0" allowfullscreen></iframe>
Treats included these bloodshot eyeballs: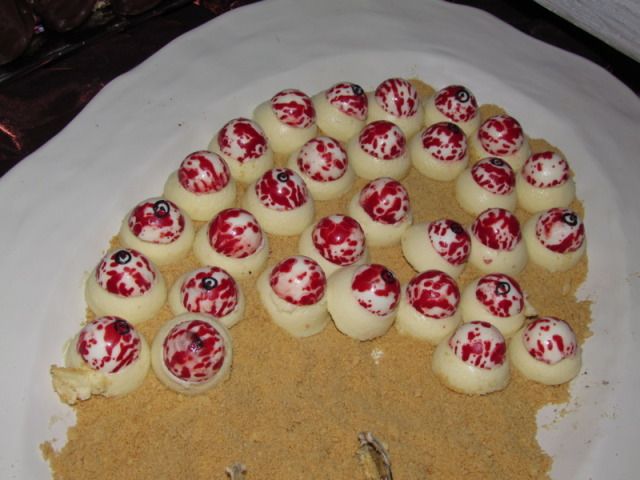 One of the Dagger Dans:
Potty Training the dog: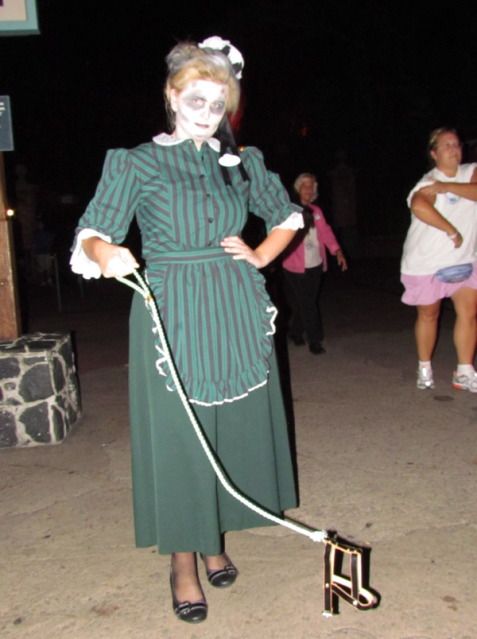 We learned several new things on our trip through the interactive queue, including that the caretakers footprints (and his dog's paws) are in the cement where the second photo was taken. There is even a doggy door!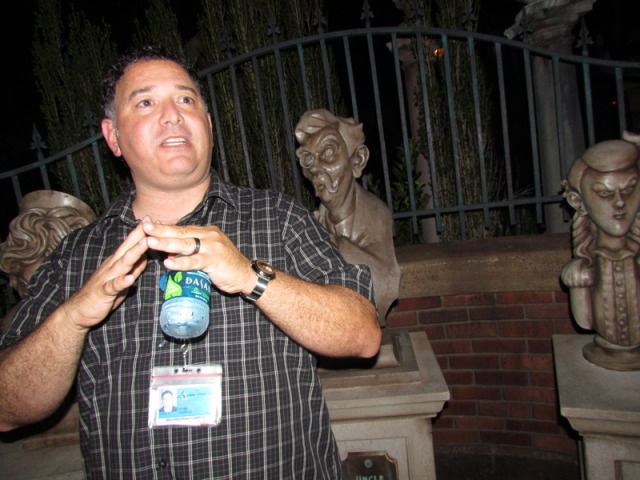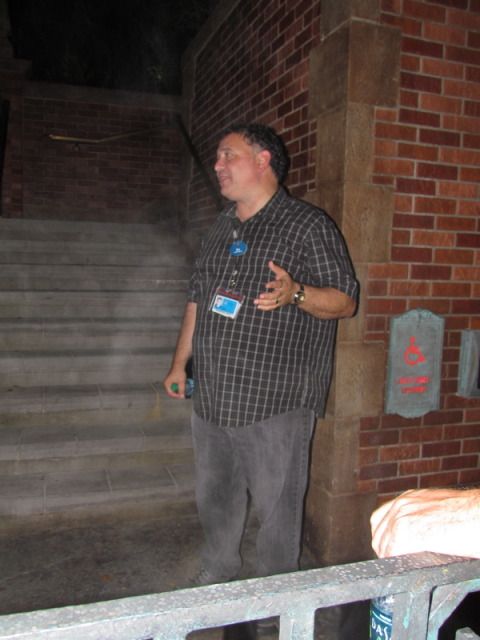 Video of the full Haunted Mansion queue tour:
<iframe width="640" height="360" src="http://www.youtube.com/embed/b7w0LVL9WkM" frameborder="0" allowfullscreen></iframe>
Donald and Daisy:
Mickey and Minnie:
Renata: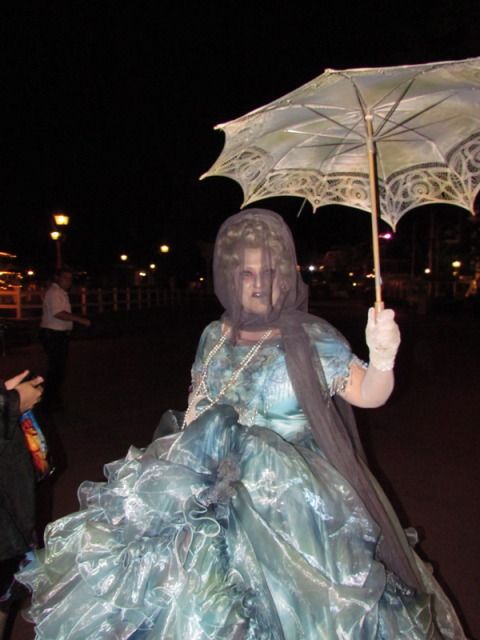 Cinderella Castle was testing it's lights:
<iframe width="640" height="360" src="http://www.youtube.com/embed/Ln3WAyxNBMc" frameborder="0" allowfullscreen></iframe>
And the gift given us on our way out:
I am having some issues with my 40th Anniversary photos in iPhoto at the moment, but here are two fireworks photos: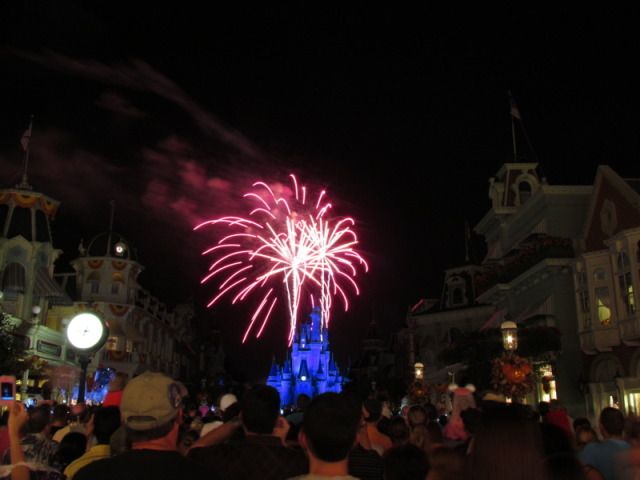 And we ran into Jody Daily at Disney's Polynesian Resort, talking to him for over 20 minutes. Always such a nice person (and along with Kevin Kidney, tremendously talented)!
There's more Halloween photos and much more at Denise's website: Mousesteps.com
Sir Clinksalot takes us to the World of Coke in Atlanta
The next stop on Sir Clinksalot's "Detours" was a visit to the World of Coke.
I had visited the World of Coke when it was in it's former location near the Atlanta Underground, the new area is much nicer if not a bit more "touristy".
The World of Coke looks kind of like a Warehouse from the outside, but it is quite nice on the inside.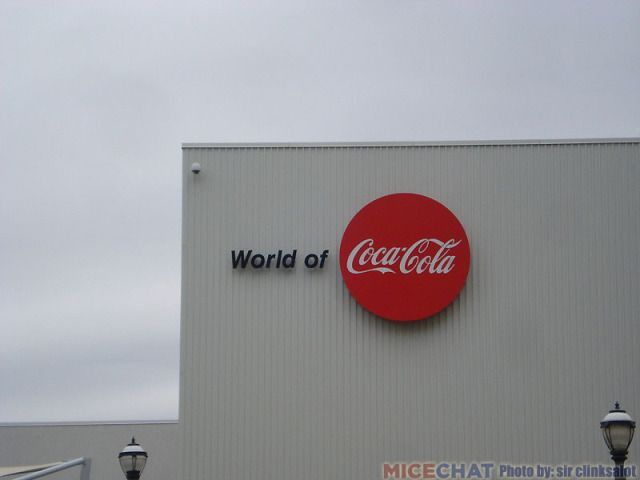 The lobby features over sized bottles of many different types of Coke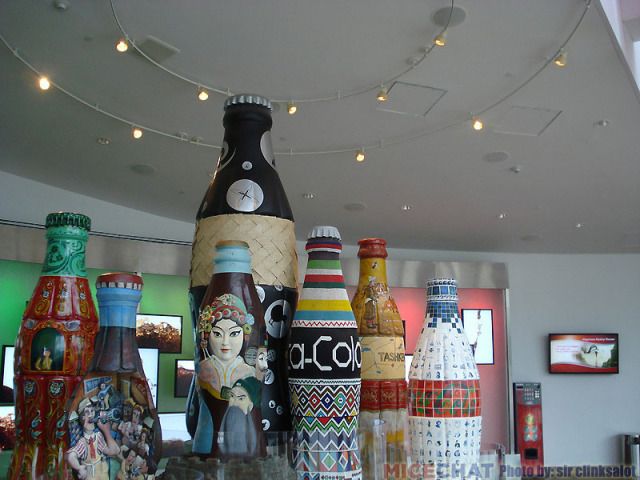 As well as LCD's of the the many different brands offered by the company
There is a pre-show prior to entering the museum which introduces you to some "unique" Coke characters
As well as some Coke signs from around the world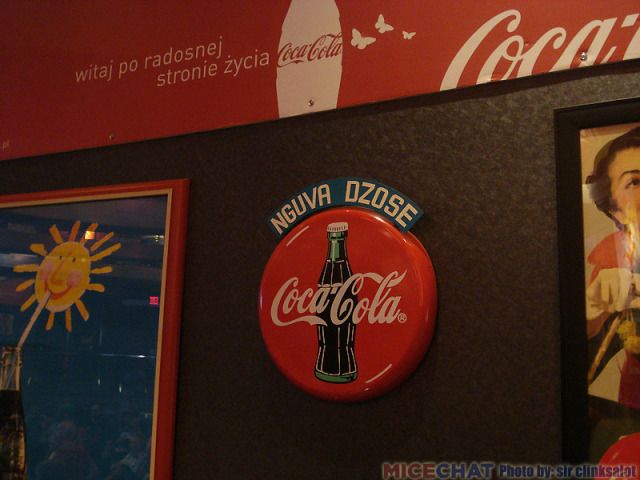 You are then led into a brief 5 or so minute movie which you would think would be about the history of Coke. But it's not, and it's very odd and off-the-wall.
You can get a brief glimpse at the following link, but it doesn't even scratch the surface of just how bizarre this movie is.
World of Coca-Cola (Coke) Tour Atlanta | World of Coca-Cola

Once you've seen the show, it's on to the different exhibits of the World of Coke
You can also get a picture with some of the stars of the movie ... not sure what this even is
First up is the Bottle Works. This is where they bottle the Coke they give you on the tour. If you'd like to take your bottle home with you, make sure you check it. No liquids in carry-on bags meant we had to drink ours.
The Bottle Works shows the entire process of bottling a Coke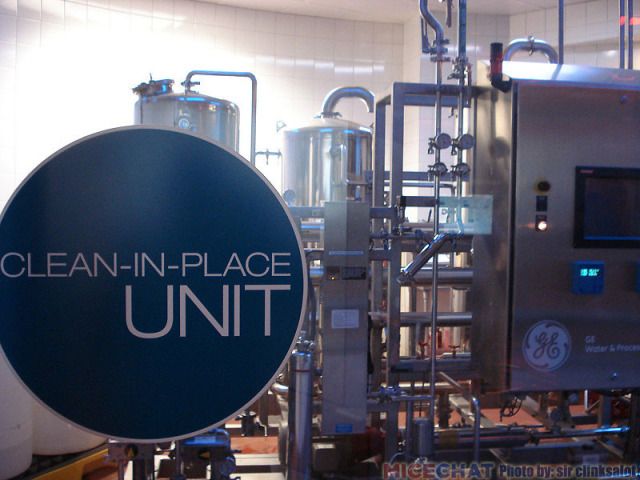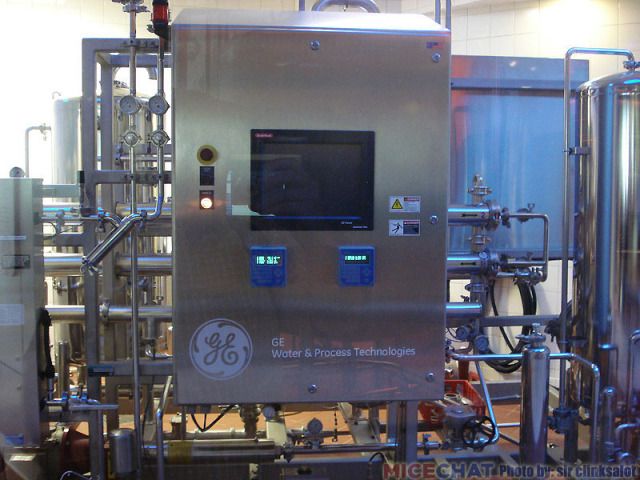 Mmmm ... Syrup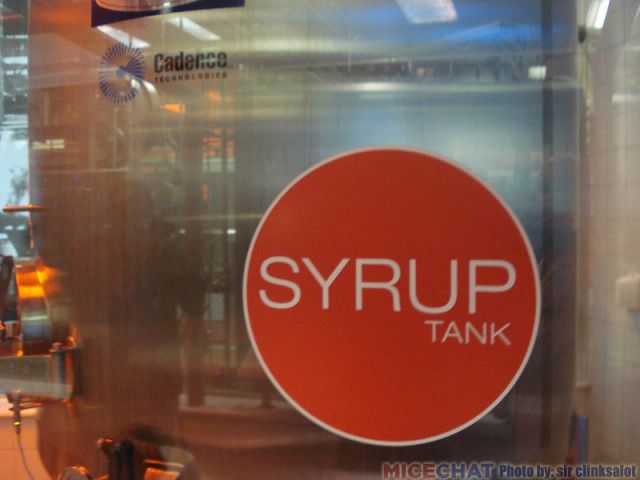 It's not just an Elevator, it's a Lowerator!!
Next door to the Bottle Works is the Milestones of Refreshment exhibit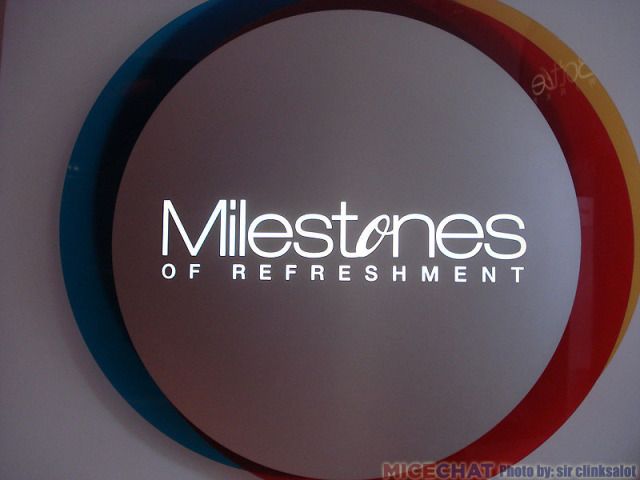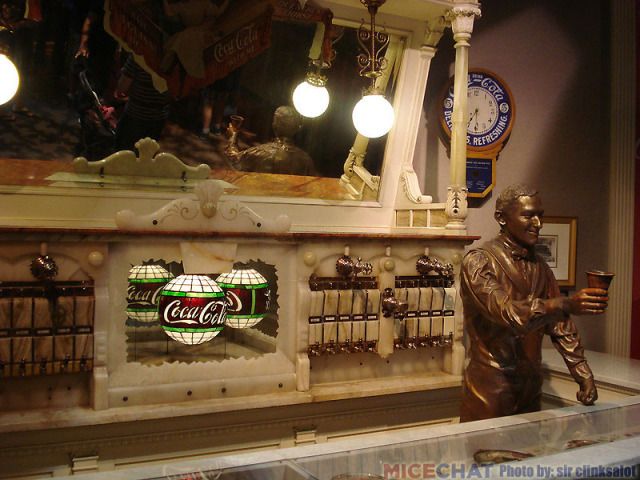 Cheers!
Coke is always better in a bottle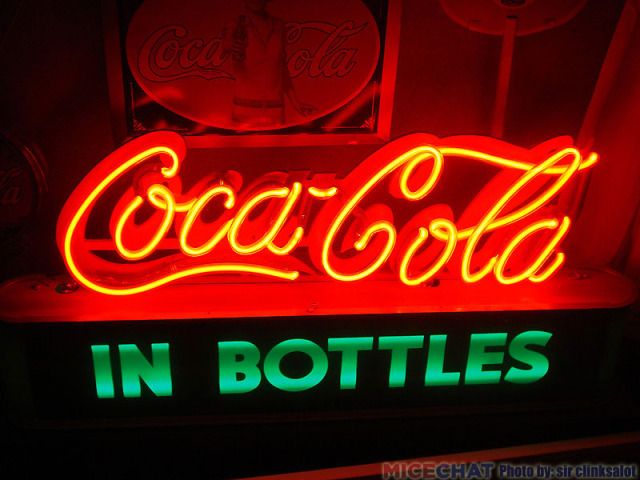 A nickel for a Coke? Not today.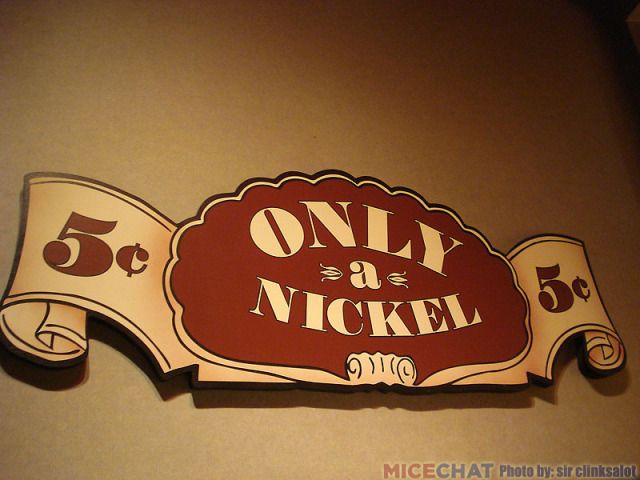 The amount of memorabilia in this section of World of Coke is simply staggering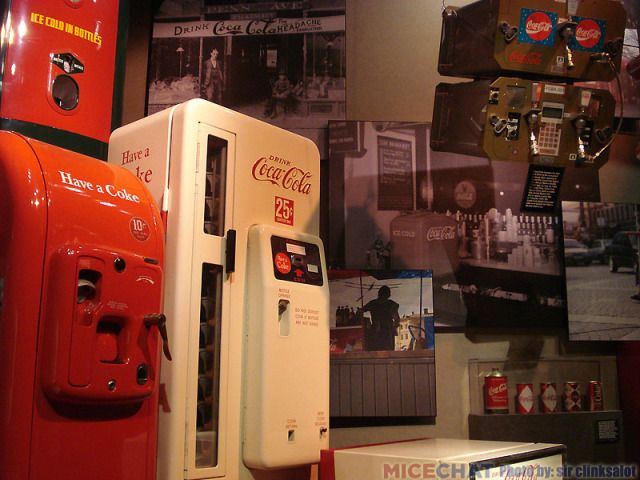 This looks exactly like the Coke machine at the "Fast and Furious" car thing at Universal Studios Hollywood
Last but not least is the "Taste It" exhibit. This is where you can try many of the different Coke brands from around the world, including it's most infamous flavor ... Beverly.
They have the different continents marked for each station.
Asia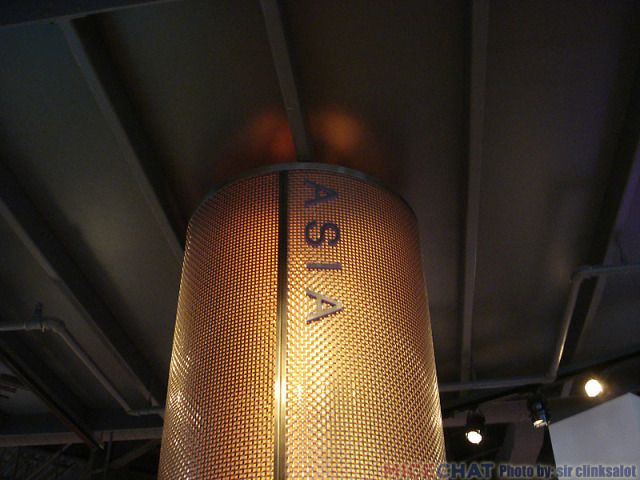 Latin America
Europe
North America
Africa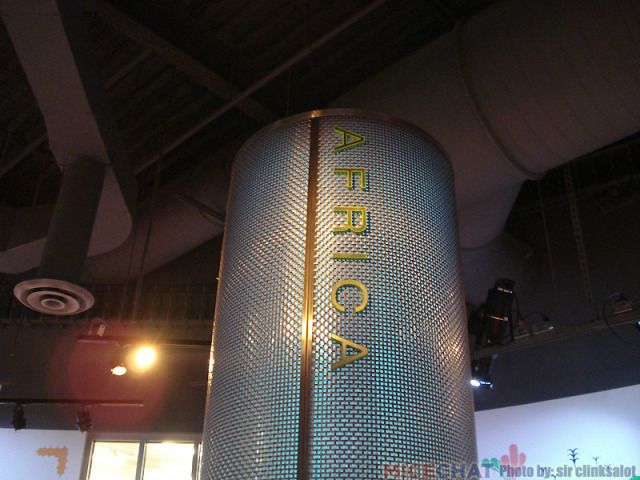 Taste it Features over 60 different types of beverages ... I think we counted 62 and some in our group tasted them all.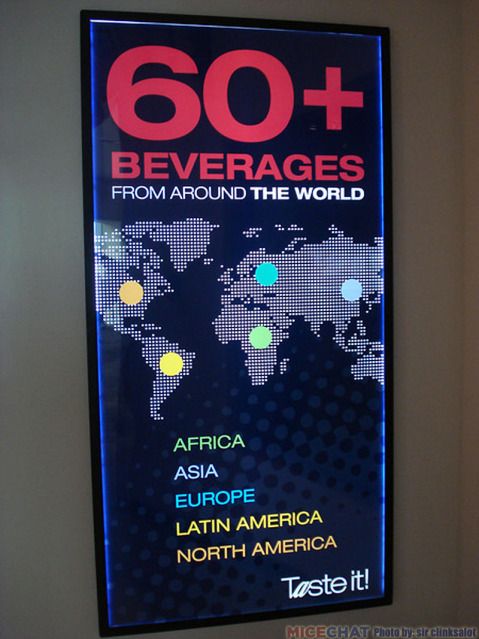 While the World of Coke is a great way to spend a couple of hours (plan on about 90 minutes to see everything), as with everything in a Tourist area, it's a tad expensive ($16 admission for adults). Still, if you've never been, it's a must see when visiting the Atlanta area.
Next week, we'll head to a more historic area and the Margaret Mitchell House.
MiceChat Moderator penguinsoda takes us on a trip to The Living Desert Zoo in Palm Desert
Even though its practically in my back yard, it had been more years than I care to admit since I've visited The Living Desert Zoo and Botanical Gardens in Palm Desert, California. But thanks to a free day admission sponsored by Smithsonian Magazine I reconnected with this little gem in the desert.
It is by no means the biggest zoo and garden around. It encompasses roughly 1800 acres, about 1000 of which are set aside in its natural state as a preserve of the Colorado desert ecosystem, accessible by hiking trails for those adventurous enough.
Its primary focus is the flora and fauna of the deserts of North America, with a section devoted to the African environment added a few years ago.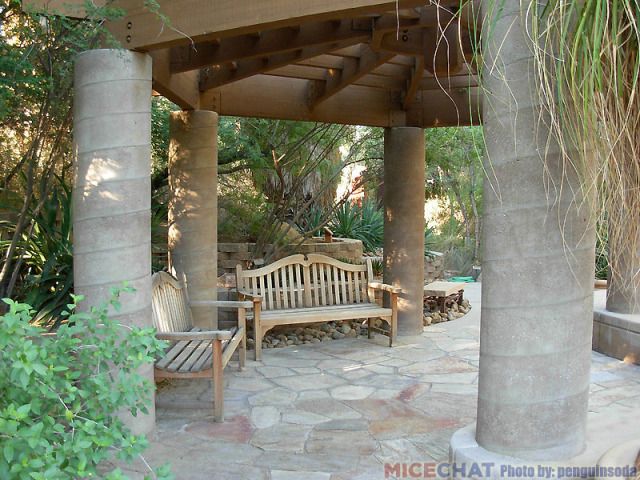 As you explore the trails through the park you will find many places to sit, relax and enjoy the surroundings.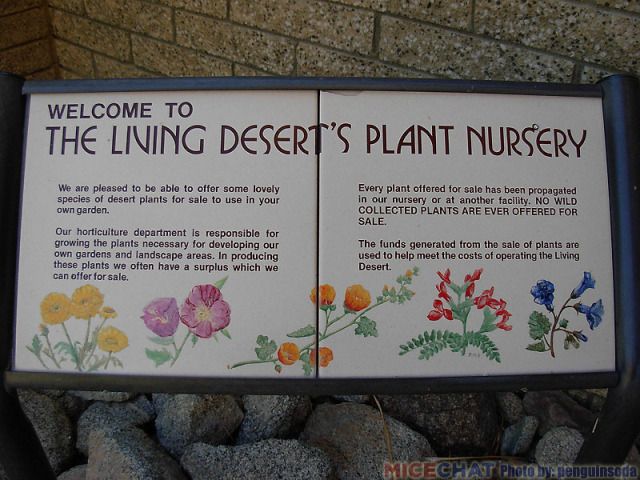 You can even purchase plants from the working nursery that they have there!
Signage along the pathways will let you know about the various plants that you encounter.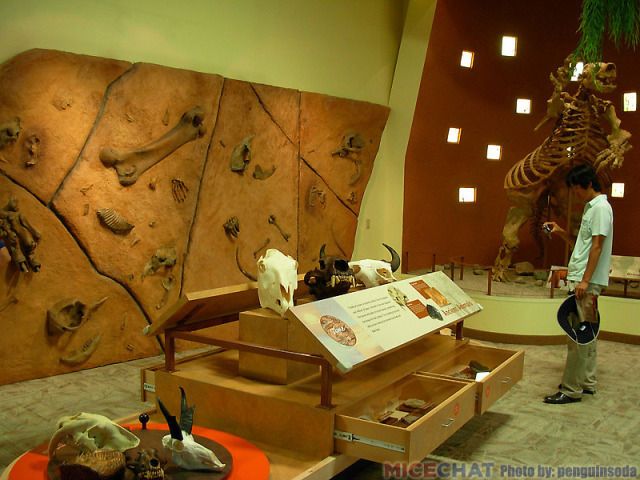 Just opened last November is the Hoover Discovery Center, where kids of all ages can get some hands on and see some fascinating exhibits.
At selected times of the day, staff brings out surprises for guests!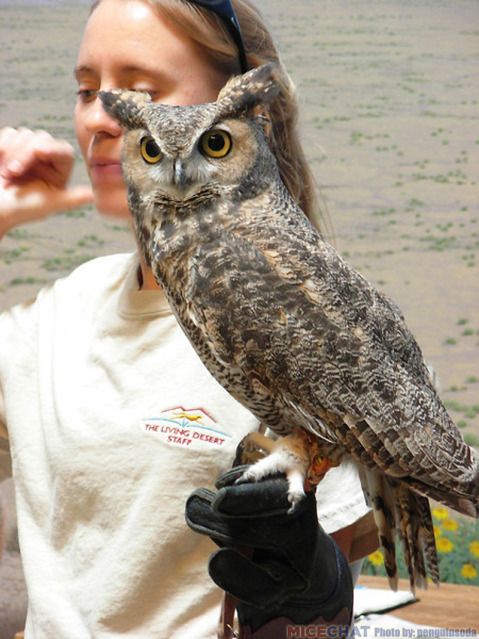 A horned owl. You know you have had your soul pierced when you sit 4 feet away from one of these and have them stare unblinking straight at you.
A savanna monitor lizard.
And I believe this porcupine is from Africa. The North American version is smaller.
In the mornings they have the giraffe feedings. I figured this would be where you would watch as they toss out some hay or something for the giraffes to graze on....
Nope. You are given a piece of "giraffe chow" and can feed the giraffe by hand! That is IF the giraffe want to. The keeper told everyone several times, that these are not trained animals... if they want to eat they will and if they don't... well, you still get a close up of a massively tall creature!
In 1998 as part of their holiday events, a G scale model train was put in place. In the beginning it only ran in the evenings as part of a special event, but because of its popularity in 2001 it became permanent and runs during the day during the cooler months.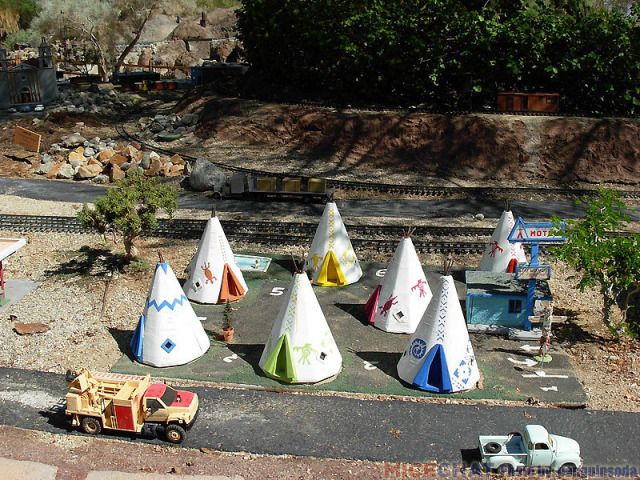 Another brand new addition is Marilyn's Merry-Go-Round.
It features 30 animals found at the Living Desert. It isn't included in the admission price, and is $2 each time you want to ride.
Throughout the grounds in addition to plants, and animals you will also find examples of various art work, including many sculptures.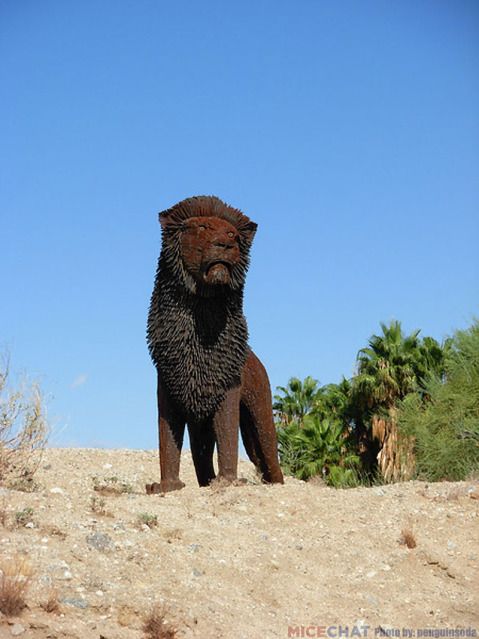 Mufasa!!! Well... maybe not....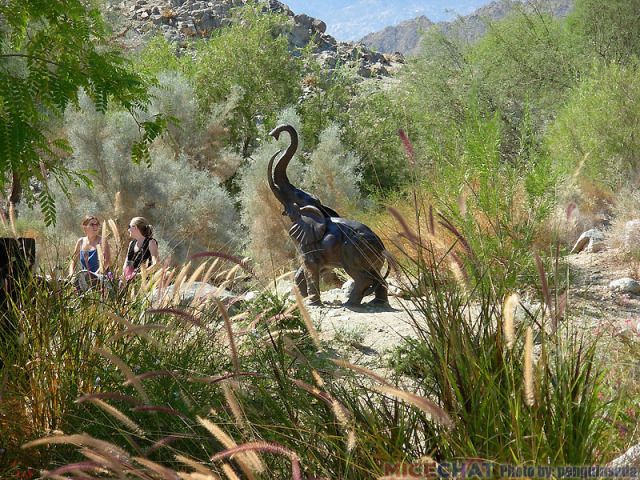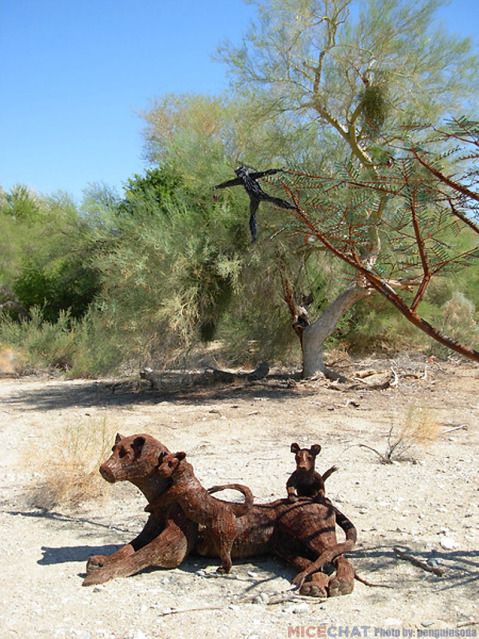 And of course... the animals.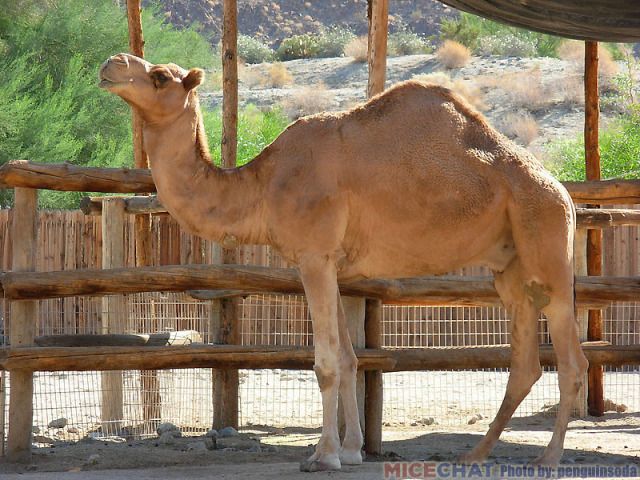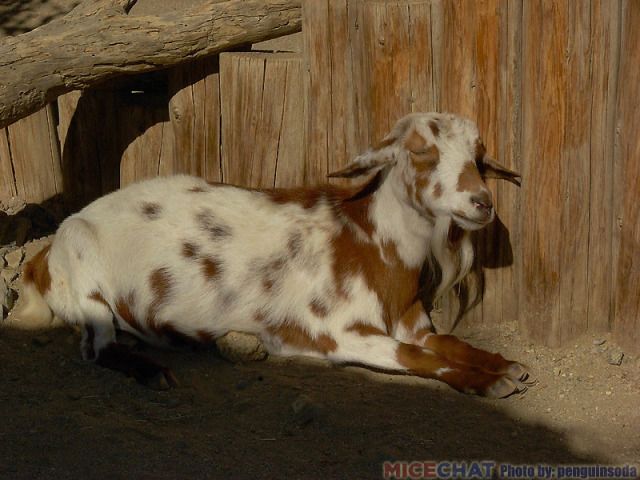 What petting zoo doesn't have... goats!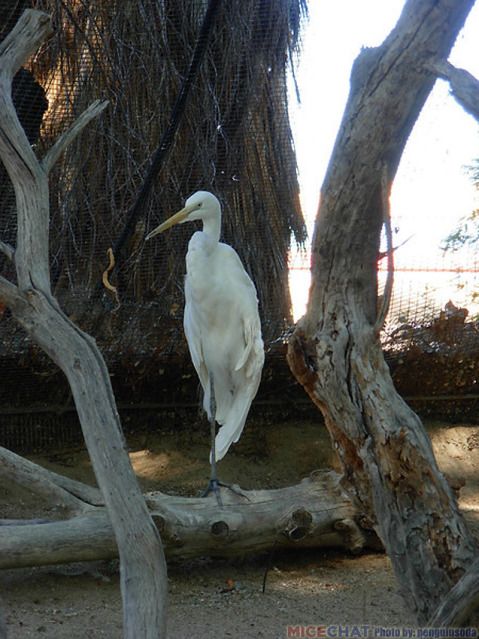 A walk through aviary.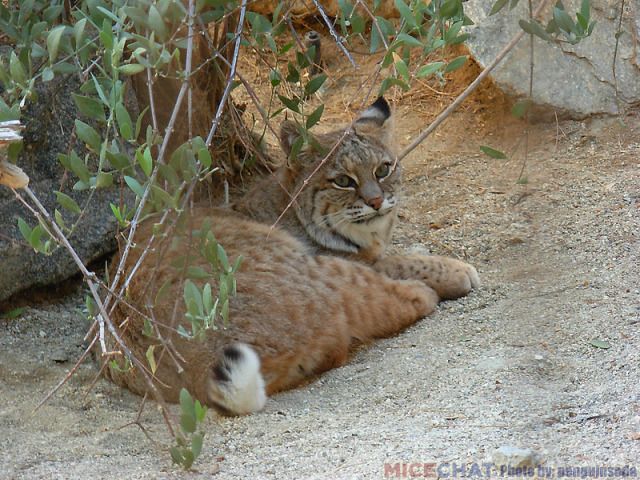 An example of a Mexican Wolf, who was nice enough to strike a pose when I went by!
The Living Desert is open year round except Christmas Day. But the best time to go, weather wise is late November to about March. It is a desert zoo in a desert, and the weather can be a bit hard on those who are not local and not use to the dry heat.
Throughout the year they also sponsor special events such as Howl-o-ween in October, Jazzoo Concert series (Dec-March), and Brew at the Zoo in May.
They depend totally on donations, grants, endowments and entry tickets to support everything they do, including all the educational programs they provide. (Hence the $2 to ride the Merry-go-round... that helps keep the critters fed!) So if you find yourself in the area and have a few hours to spend, drop by and visit!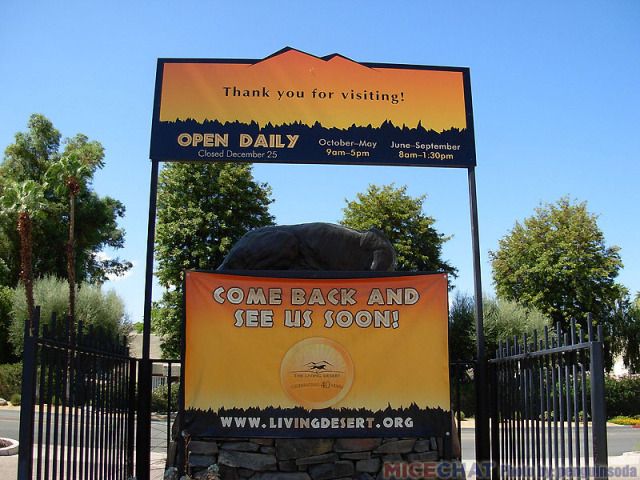 Might we also suggest that you visit these fine MiceAge/MiceChat attractions for even more Disney and theme park fun:
And that brings us to the end of another week. Our photographers have just enough time to reload their cameras before we see you all again next weekend. Thank you to all of our wonderful readers, and as always, a huge thank you to our amazing team of global photographers, spies, and gossips:

Denise Preskitt Mousesteps.com
Sir Clinksalot
penguinsoda

Your Editor - Rixter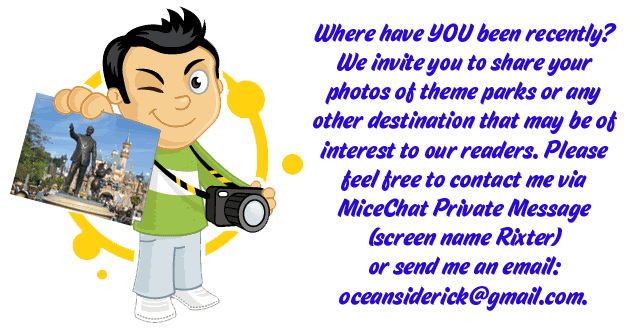 It is readers like you who make MiceChat such a special place.
Don't miss a single one of MiceChat's Featured Blogs (including the Weekend Update). Add our feed to your favorite feed software or site:
Follow us on Twitter