The countdown clock is ticking. We're off to Florida in just a few days. Six days in the Florida parks plus a five day cruise on the
Disney Dream
. The anticipation is killing me!
We'll be doing another
MiceChat Sip & Nibble Around the World
event at
Epcot
on Saturday October 22nd. As always, there's no charge to join us and we'll even equip you with necessary lanyard! Visit our event page on MiceChat
[HERE]
to reserve your spot or visit our Facebook event page
[HERE]
for more information.

While I'm biding my time waiting to start my own trip I can live vicariously through the words and photos from our Weekend Update contributors. This week's report from
Denise Preskitt
is of particular interest since that's where we're headed. There seems to be a lot going in Florida right now. I'm not sure how much of it we'll get to see in just five days.
Rya86n
has some stunning photos from
Movie World's
Halloween event. Theme parks all over the world are getting into the business of scaring the crap out their customers in October.
Finally,
SummerInFL
has photos of the Florida that most of us will never see. (We're just too busy with the parks!) For some reason, the only thing on my mind as I perused her report was
MOSQUITOS
!
Thanks for joining us this week. I hope to see some of you in Florida next week!
It's Food and Wine Festival time at Walt Disney World and Denise Preskitt has the photos!
Last weekend, we were invited to the Swan and Dolphin Food & Wine Classic. I've been to the Party for the Senses at Epcot three times, and have attended other food events at Disney (and elsewhere) in the past. I thought this was better than nearly any other event I've been to.
There were 10 food stations, and I counted 26 stations for beverages - mostly wine, but there was beer, sake and even moonshine! The cost was $65 plus tax if you wanted the unlimited pass for 3 1/2 hours.
There was a live band: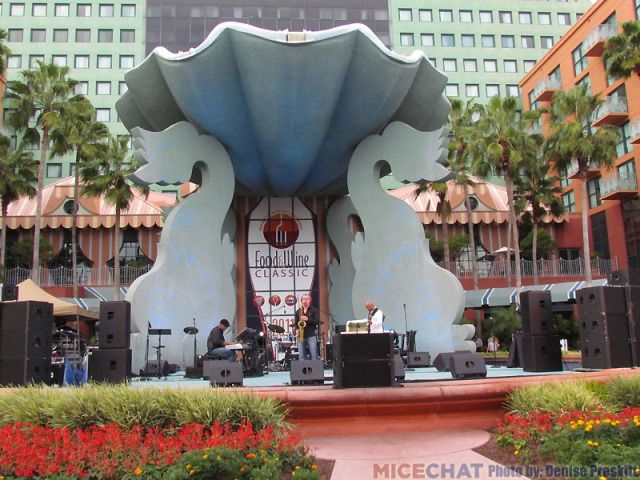 Shula's steak and creamed spinach: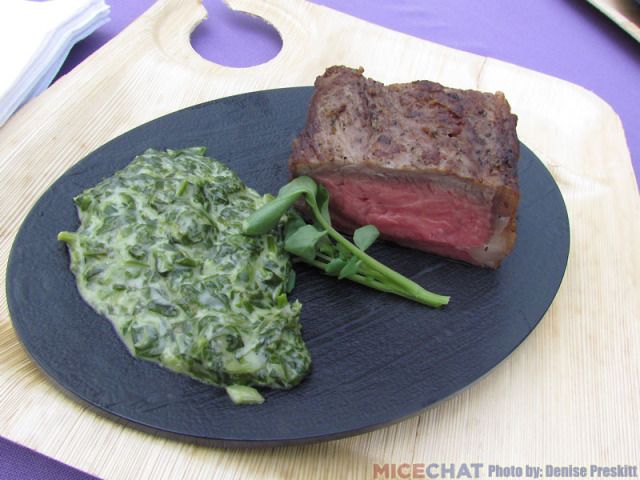 Chef Todd English was handing out food and greeting guests: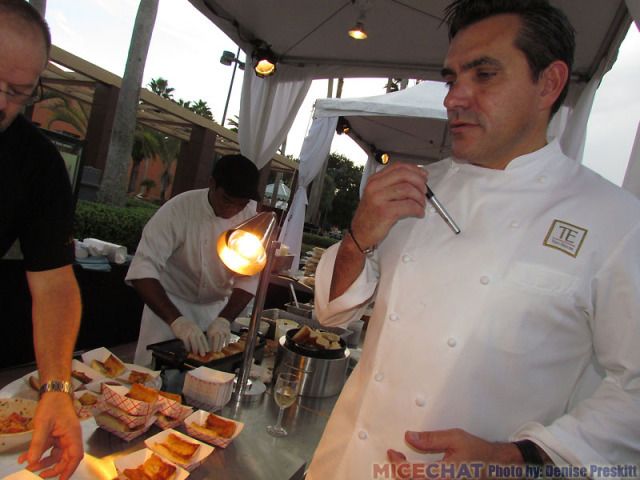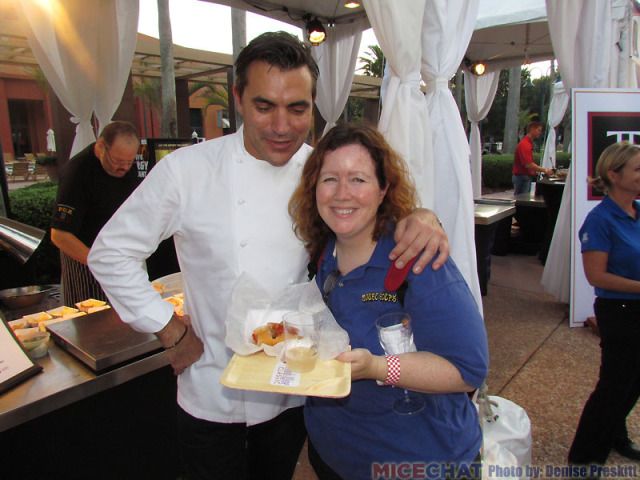 Lobster rolls:
Moonshine: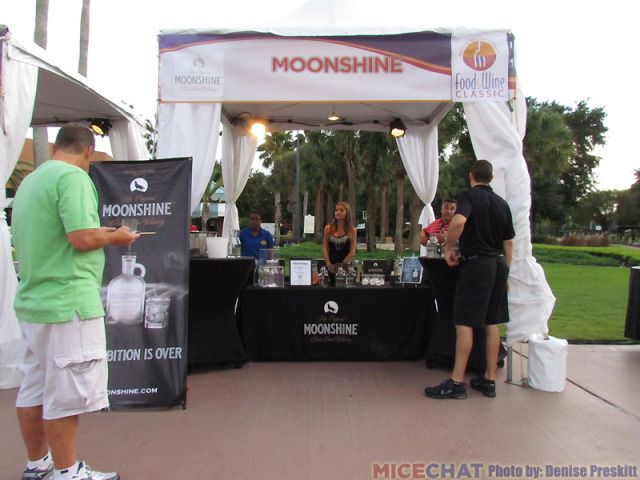 Meatballs - yum! These were from the Il Mulino restaurant:
We had bad weather for a half hour: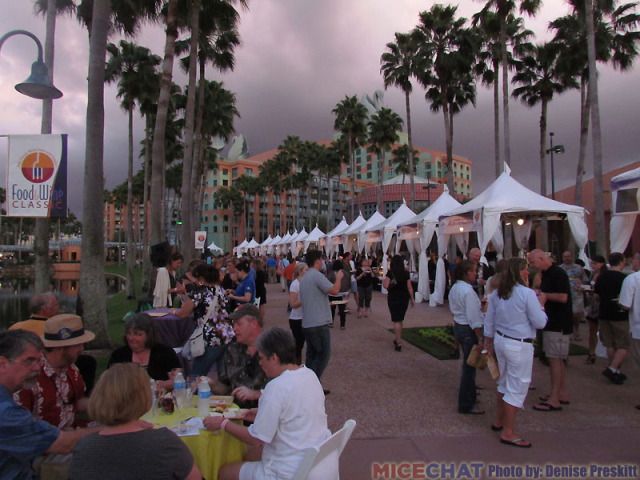 Desserts:
Everything was wonderful, and I highly recommend it for anyone going to Disney next year during this time period (I don't know what the dates for then will be yet).
At the Magic Kingdom, the flag was lowered for Steve Jobs:
Some photos of the Fantasyland expansion:
Our video of the Fantasyland construction:
<iframe width="640" height="360" src="http://www.youtube.com/embed/uqSU7iYhzCg" frameborder="0" allowfullscreen></iframe>
The beach area over by the Grand Floridian Wedding Pavilion is being prepped for the upcoming DVC Villas: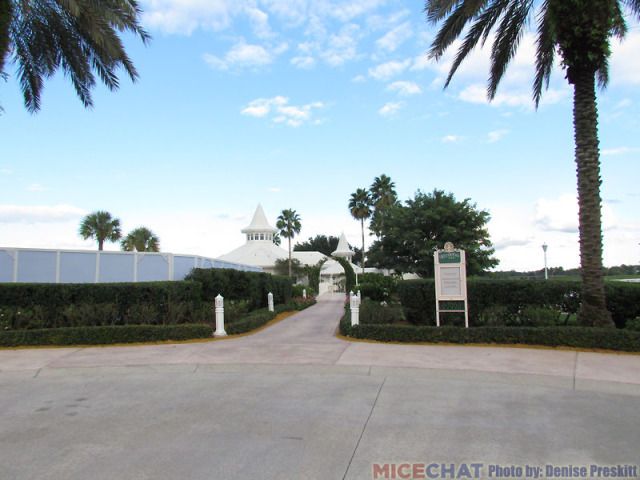 Video of the Grand Floridian:
<iframe width="640" height="360" src="http://www.youtube.com/embed/xiD-ZfrUgxI" frameborder="0" allowfullscreen></iframe>
And there was an interactive unit called Cubot being tested at Disney's Hollywood Studios. He's on his way to Hong Kong Disneyland, and he's like Push the Trashcan but with blocks. I thought it was fun, and the kids loved it.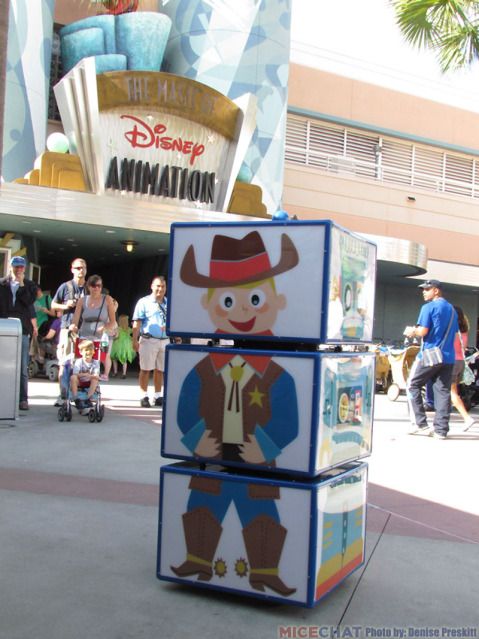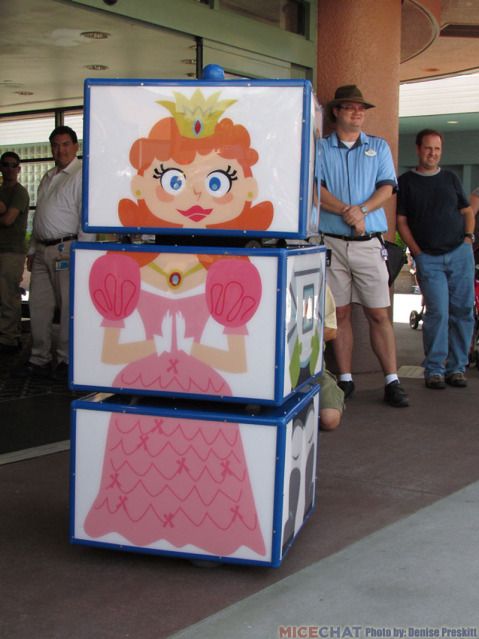 Video of Cubot interacting with guests:
<iframe width="640" height="360" src="http://www.youtube.com/embed/hu2GPnjiZBM" frameborder="0" allowfullscreen></iframe>
We are headed to Legoland tomorrow for the media event, so next week's photos will mostly be based on that!
There's always something new at Denise's website: Mousesteps.com
Rya86n covers the Halloween activities at Movie World Australia
With each new year,
Movie World
takes a big step forward in improving their
Halloween offerings. This year is no exception, with additional mazes and
entertainment options added to the Fright Nights line up.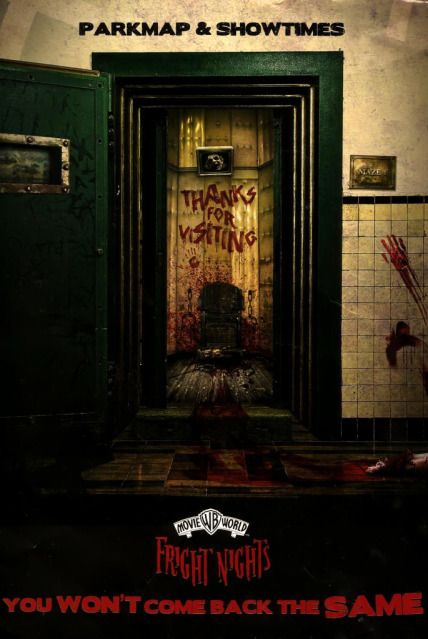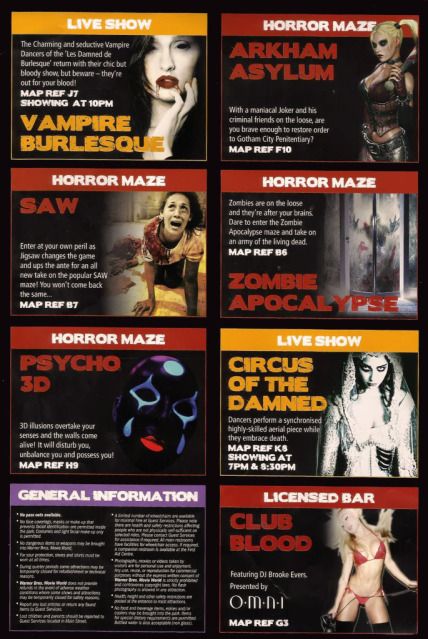 Fright Nights runs nightly from 6-11pm each weekend in October.
You won't come back the same.
If you arrive early, you'll catch a glimpse at Movie World's
latest construction
project
before the sun sets.
Green Lantern Coaster
, is an
S&S El Loco coaster
, which will open before years end.
The Hells Gate from 2010 is back, welcoming guests to the night time event.
The fountain of fame in the darkness, just inside the front gate.
Club Blood, new to the Fright Nights line up is situated nearby at the front of the
park.
It's an 18+ bar with live music from
DJ Brooke Evers
.
It appears to have taken influence from
Universal Studios Halloween Horror
Nights
event, complete with caged dancers.
As you wander further down Main Street...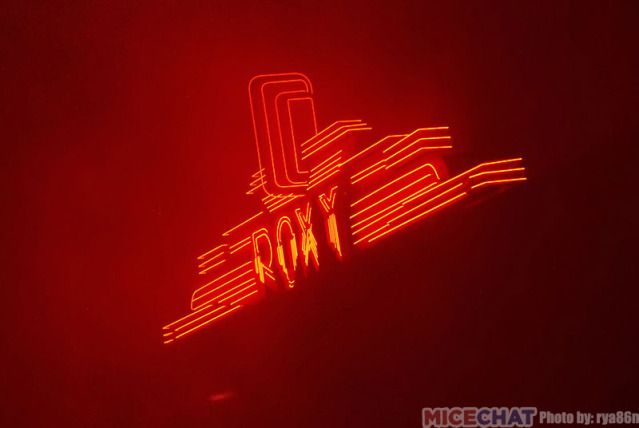 ...the original
SAW Short Film
that inspired the feature franchise is showing at
the Roxy Theatre.
At the rear of the park,
Arkham Asylam
, one of the horror mazes, lets inmates loose in a themepark first maze themed to the
popular video game
.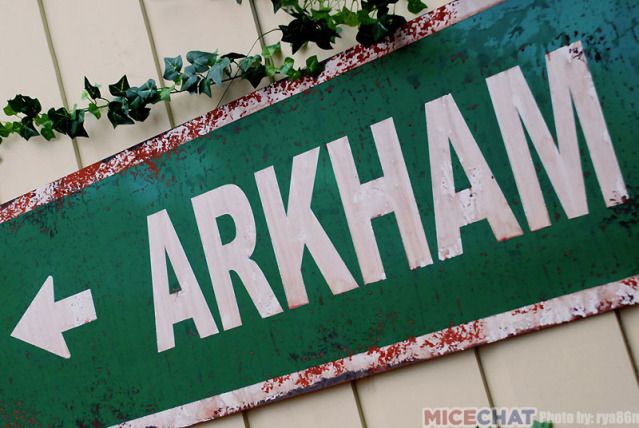 Returning from 2010,
Psycho 3D
maze is situated within the Scooby Doo Spooky Coaster show building.
This area always looks great at night!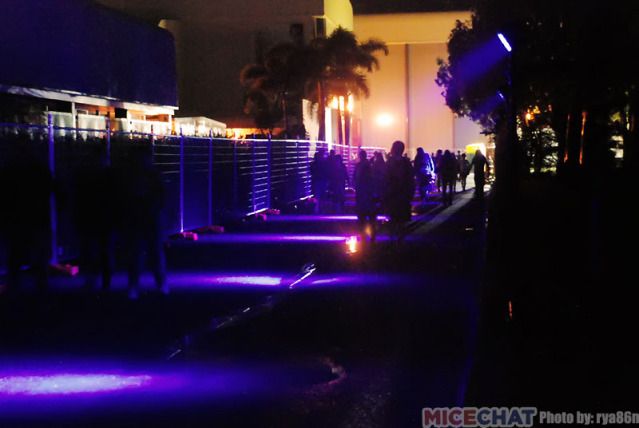 In another step, apparently influenced by USH HHN, the other two mazes are located further away from the theme park, in the adjoining
Village Roadshow
Studios
.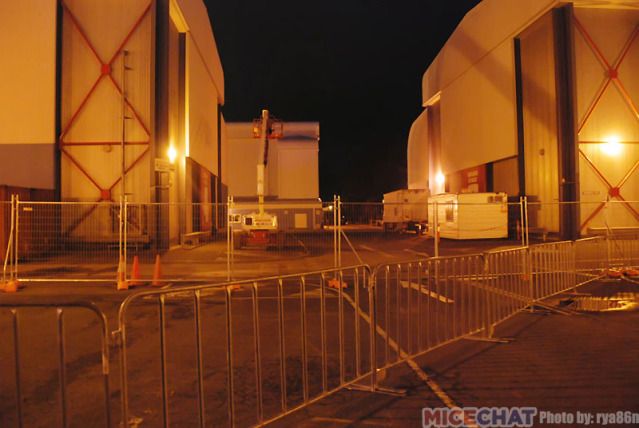 Utilising the large sound stages is great move for the mazes.
SAW Maze
, the popular
Sudden Impact
production from 2010, returns this year in Soundstage 1.
As well as a new maze to Australia,
Frozen: Zombie Apocalypse
, in Soundstage 2.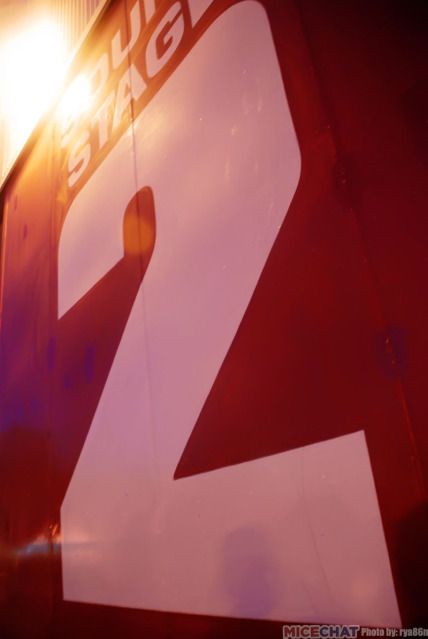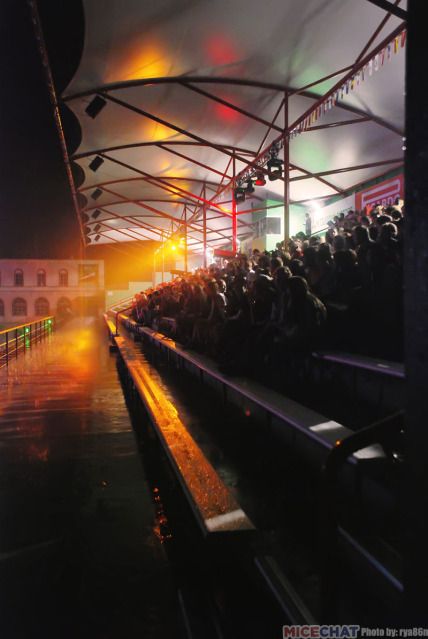 Situated back at the centre of the park
in the Hollywood Stunt Driver Arena, is the not to be missed Live Show
Circus Of The Damned.

It is a great show, unlike previous Fright Night performances.
Complete with a syncronised and highly-skilled routine by the
Aerial Angels
.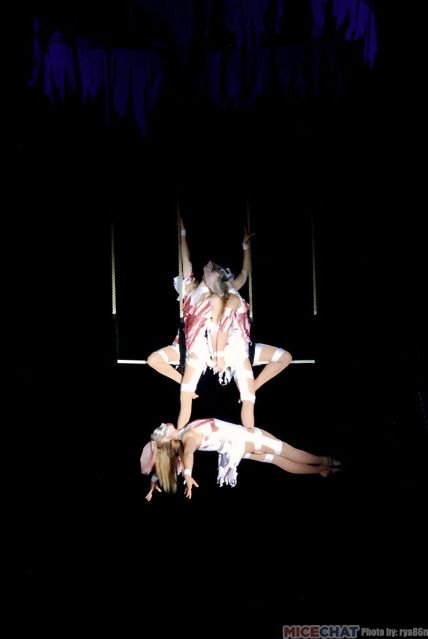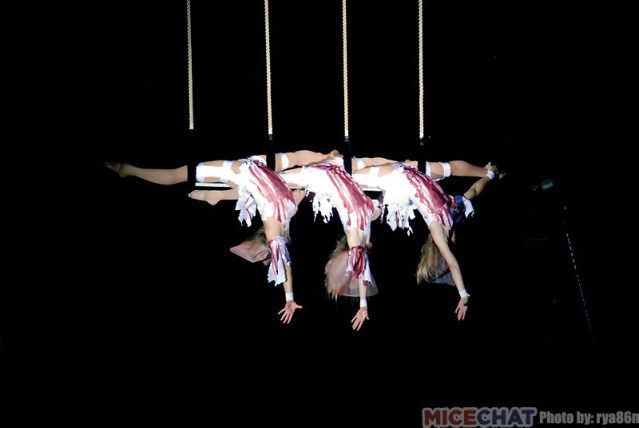 The show tells the story of three corpse brides...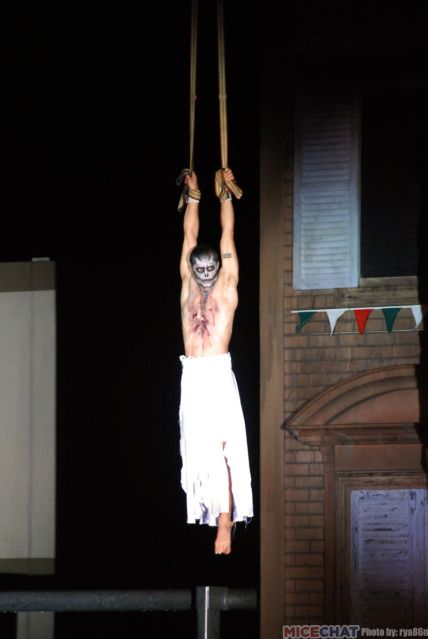 ...and the single groom who sent all three to their graves at the alter.
The show culminates with the unfortunate groom...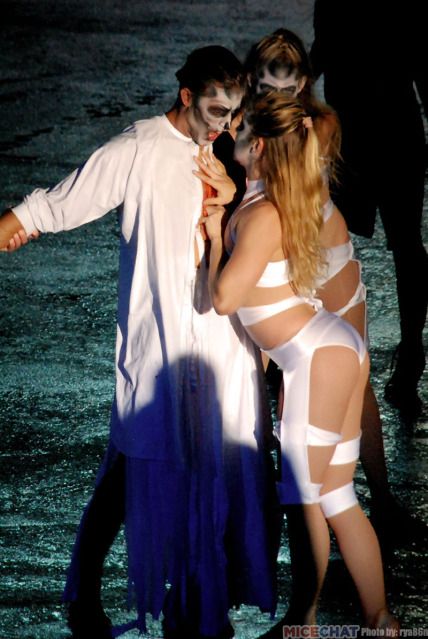 ...reunited with his corpse brides, who seem to be out for a little more than revenge!
Slightly disturbing, considering yesterday marked the 4 week countdown until my own wedding! :|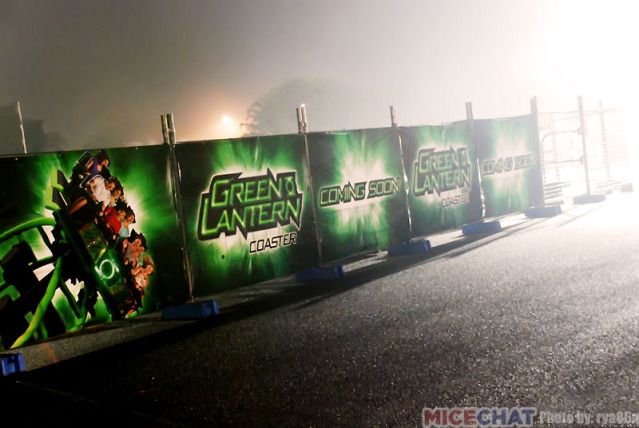 As you leave Movie World, cloaked in the dark of night, there's one last reminder of the light to come.
A light which I will discover on my next Australian contribution to the Weekend Update. As in the mean time, I am looking forward to the biggest day of my life. As well as the following weeks, in which we hit up every North American based Disney Parks property!
SummerInFL and friends take a hike in the Florida wetlands
My family and I decided to take a hike last Sunday, not noticing that the particular trail we had in mind was closed. We ended up taking an interesting adventure through the wetlands of Florida at Brooker Creek Nature Preserve.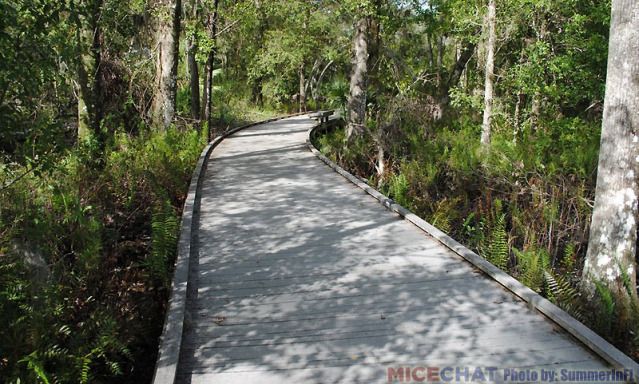 We started off at the beautiful nature center just full of interactive exhibits and one of my favorite sitting areas in the state of Florida.
You would think when I took this photo I would have noticed our trail wasn't on the list...no such luck.
The trail started out fine enough, beautiful palm fronds, nicely dried pathways.
Ok, still not too bad, we can avoid this, no problem.
No honey, you shouldn't pause and smile while circumventing swamp water.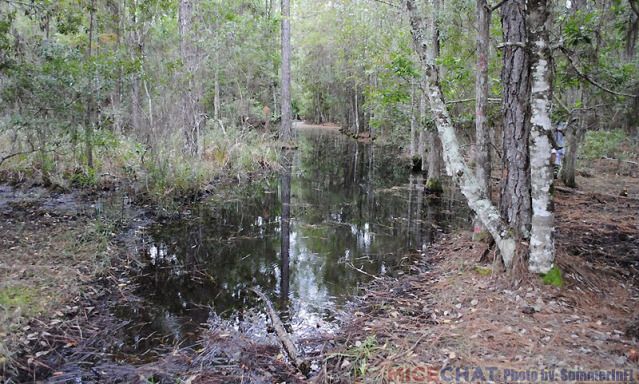 There's the trail, no really, its under that river there.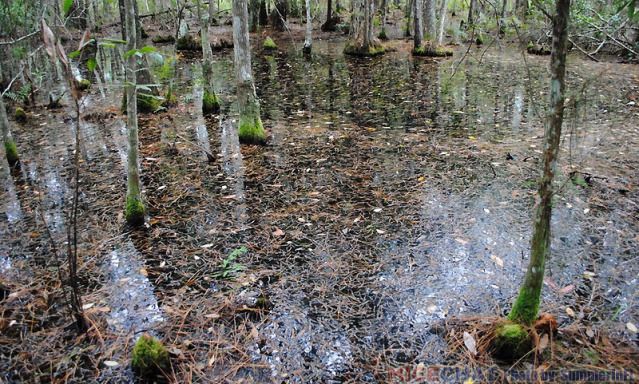 Oh you mean this trail? Yes, of course!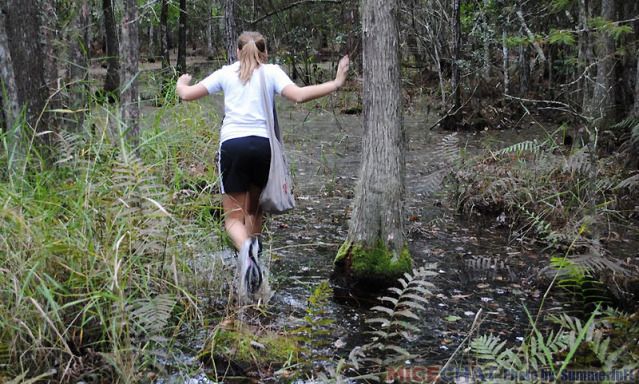 Pod Hopping 101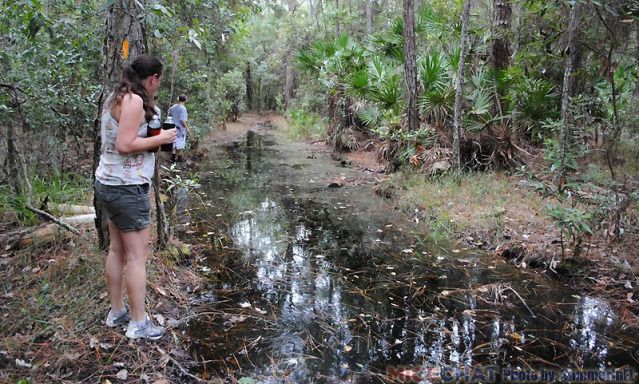 I think we're just going to have to suck it up and go....
Yay for dry land!!
We made mile marker 1!! Only took us an hour to get here, so we had to celebrate with a photo.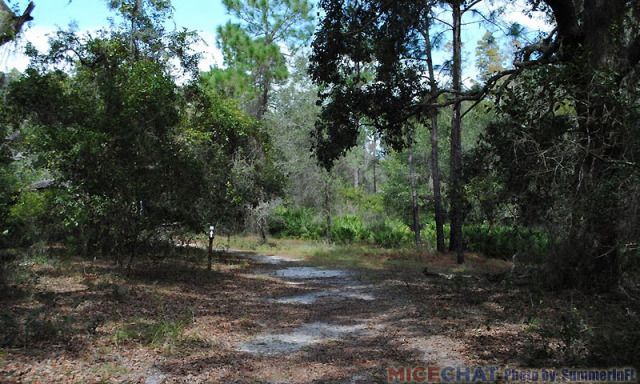 Luckily, the path started to rise and the waters receded but I will never forget the day that I pretended the swamp water was Coca Cola so I could get over the idea of snakes and alligators trying to eat me.
Near the end the kids decided they wanted to climb a tree, personally I just wanted a shower.
It was probably the most fun I've had hiking in a while, once we got over the fact that we would indeed have to get wet and we were far enough along that there really was no turning back, it turned into a comical experience we'll never forget. However, we did agree that our next hike would be on a paved surface and not in the deeper swampland's of Florida.
Should you wish to see all the photos I took that day, please click HERE.
Might we also suggest that you visit these fine MiceAge/MiceChat attractions for even more Disney and theme park fun:
And that brings us to the end of another week. Our photographers have just enough time to reload their cameras before we see you all again next weekend. Thank you to all of our wonderful readers, and as always, a huge thank you to our amazing team of global photographers, spies, and gossips:

Denise Preskitt Mousesteps.com
Rya86n
SummerInFL SummerinFL Photo Galleries

Your Editor - Rixter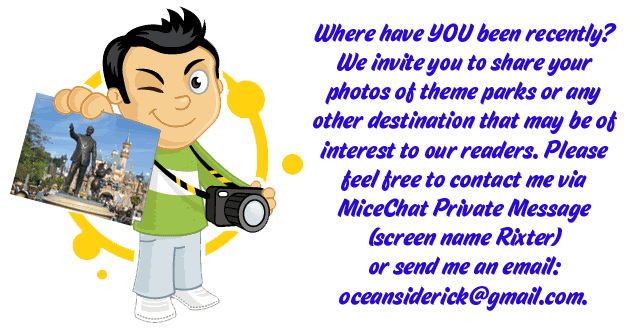 It is readers like you who make MiceChat such a special place.
Don't miss a single one of MiceChat's Featured Blogs (including the Weekend Update). Add our feed to your favorite feed software or site:
Follow us on Twitter