How has your holiday season been so far? Has it been like a roller coaster with its ups and downs? Have you had a chance to actually ride a roller coaster this week?
MickeyMaxx
and I had a chance to visit
Sea World San Diego
recently. We have enjoyed their Christmas offerings so much in recent years. We especially wanted to see the
Shamu Christmas Show
. This show is a cross between a Christmas pageant and a whale show. It has a small town feel to it and always gives me a warm holiday glow.
MickeyMaxx
shares his photos from that day with the
Weekend Update
this week. I hope you enjoy the photos as much as we enjoyed our visit.
Alain Littaye
has a photo update from
Disneyland Paris
this week. This is the first of two parts.
For those of you who enjoy the paper ephemera, we have some images of
vintage Christmas cards
.
Have a great holiday. We'll see you next week on
New Year's Eve
!
MickeyMaxx takes us to SeaWorld San Diego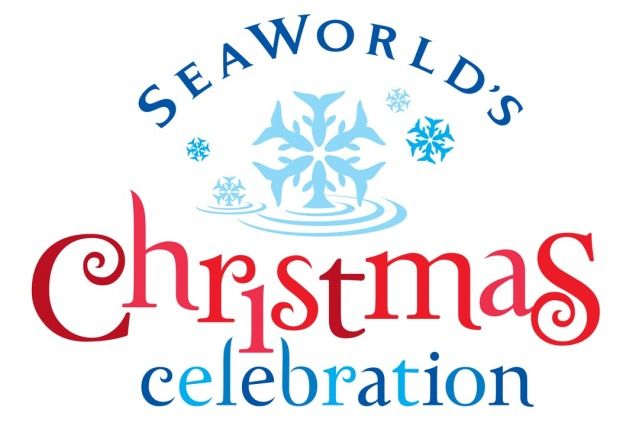 Living in San Diego County, one almost has to have annual passes to our local "parks", SeaWorld, Legoland, and the San Diego Zoo and the San Diego Safari Park to be able to tag along with friends and family visiting our neck of the woods.
SeaWorld takes the Christmas holiday seriously, with many overlays to both their shows and their decor. There are also some additional attractions, like Santa's Cottage and SnowWorld. This year, all the holiday festivities will be running for every day until January first.
The ticket booths have been repainted and topped with giant bows to look like Christmas gifts, all wrapped and ready.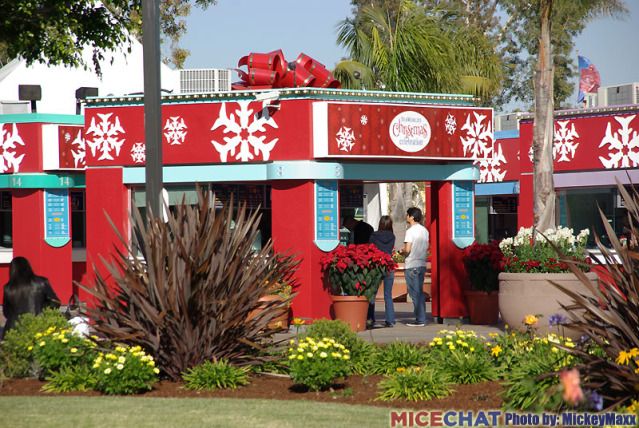 Once inside at the entry plaza, the planters have been redone with giant gold sea creatures, huge presents, and holiday flags.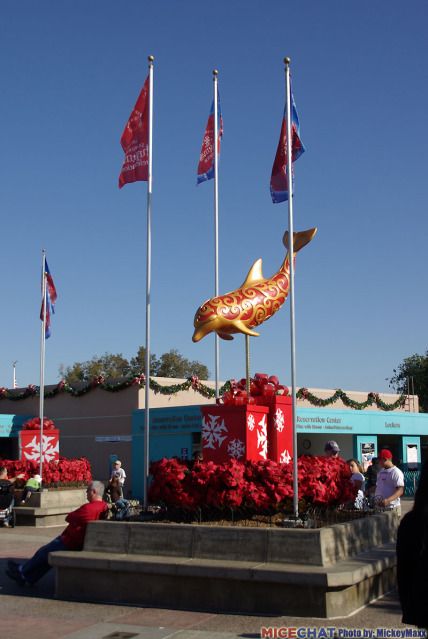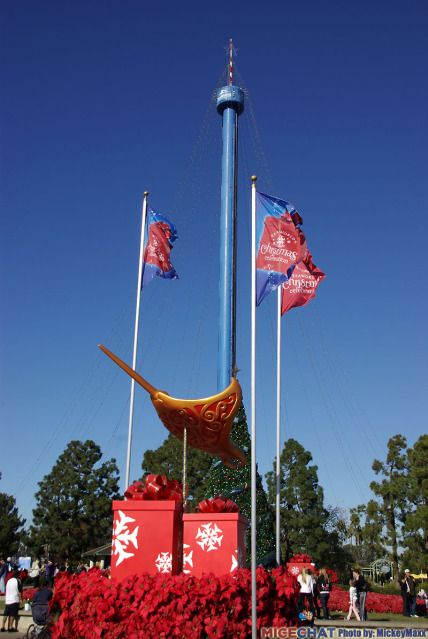 Their beautiful Christmas tree has a path leading to a great photo opportunity. The visitors to the park really got how this worked, and lined up, got their shots, and moved on with minimal help from the CMs. One of the most efficient and orderly such settings we've ever seen in a theme park.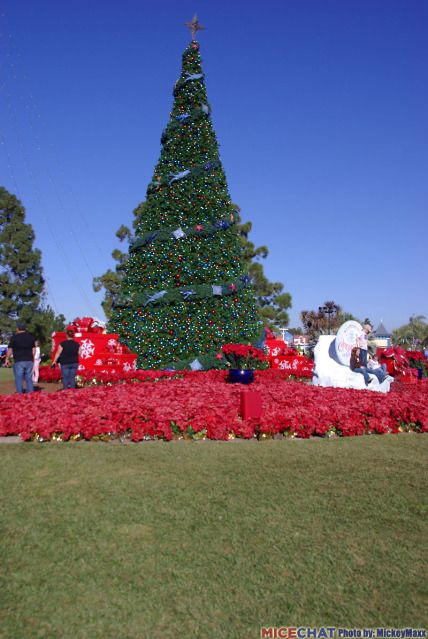 The holiday overlay extended to flower beds, light poles, banners, and more. Every where you look, it's Christmas!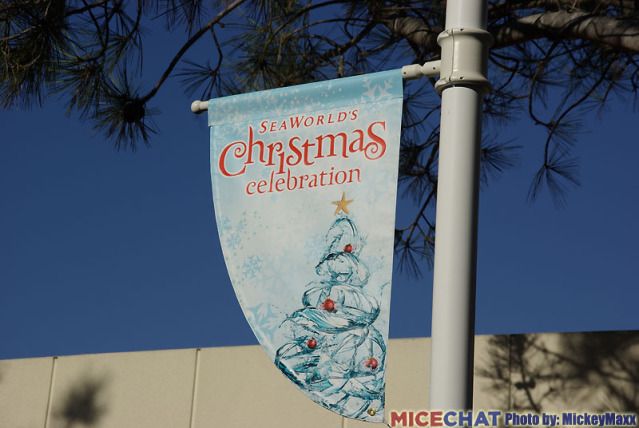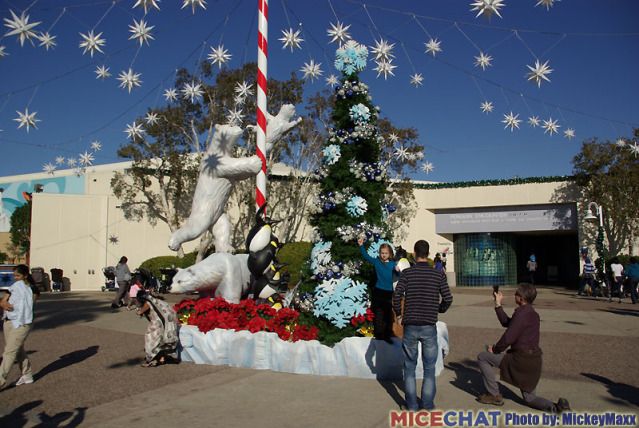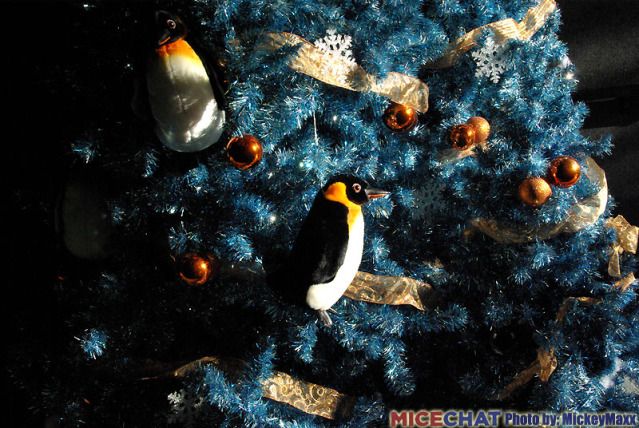 This snowflake, made up in the image of a SeaWorld resident, is everywhere you look.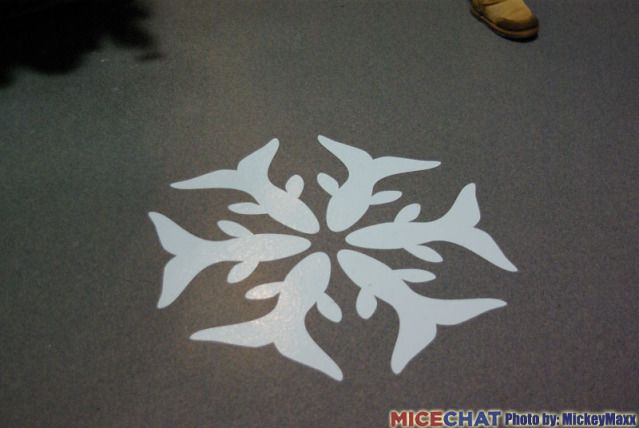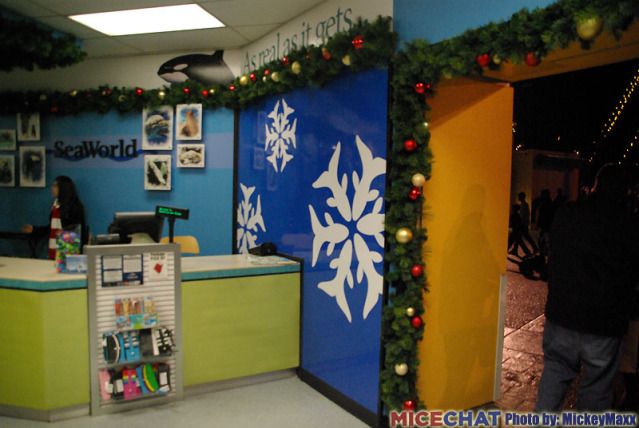 The depth of holiday merchandise was impressive.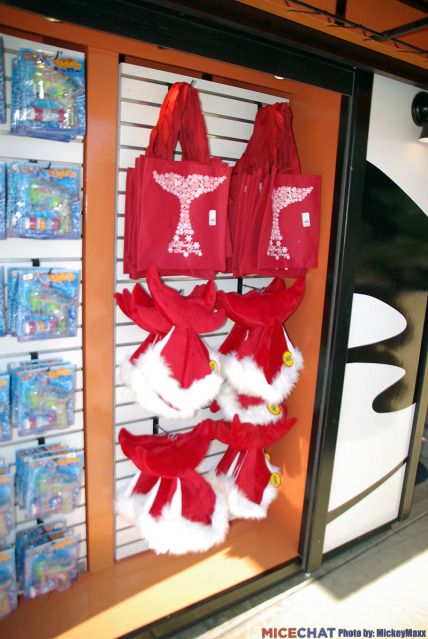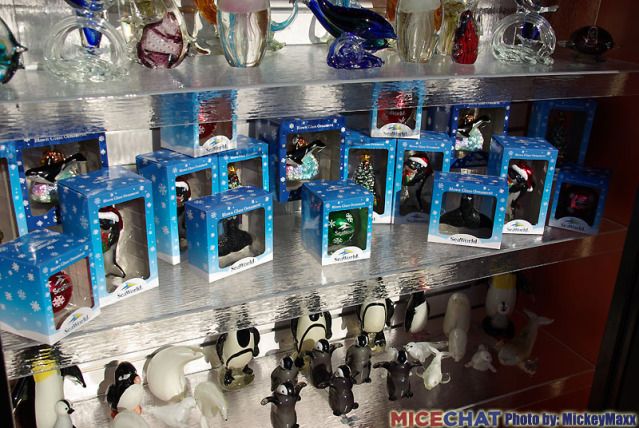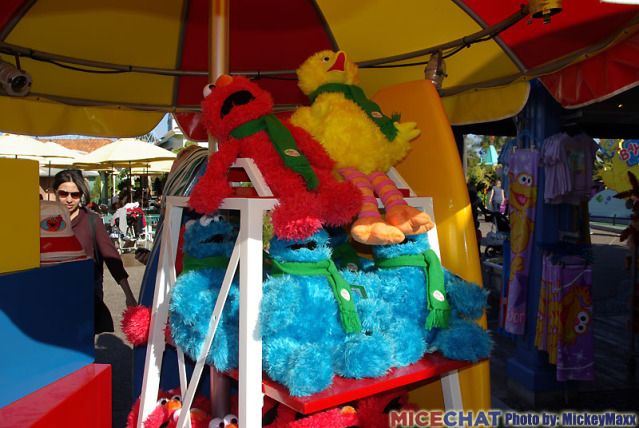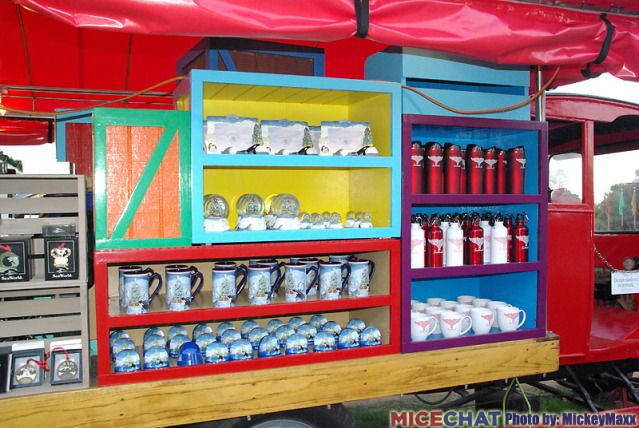 Most of the shows had a holiday story line, and the sets were mildly redressed.
Christmas Tails is the pet show, and featured "pets" of every stripe, from the expected dogs and cats, to pigs, ostriches, ducks, kangaroos, and a fly-in by a flock of birds. When you see a herd of kitties marching across a stage . . . well, will wonders never cease?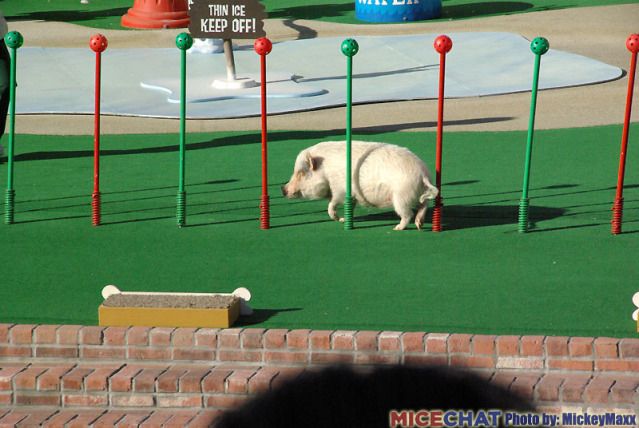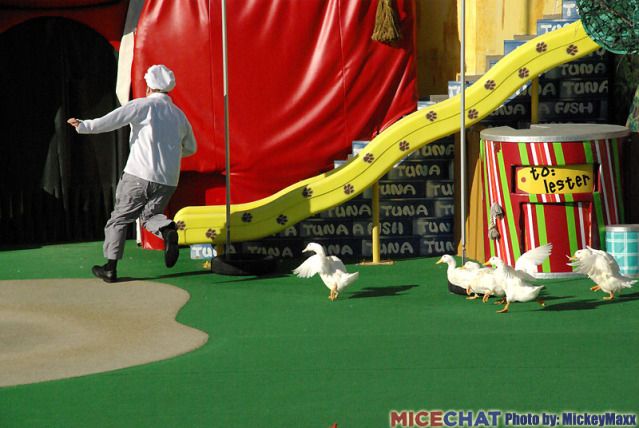 There is some teamwork.
And some cuddling between tasks.
Even a meet and greet with the guests.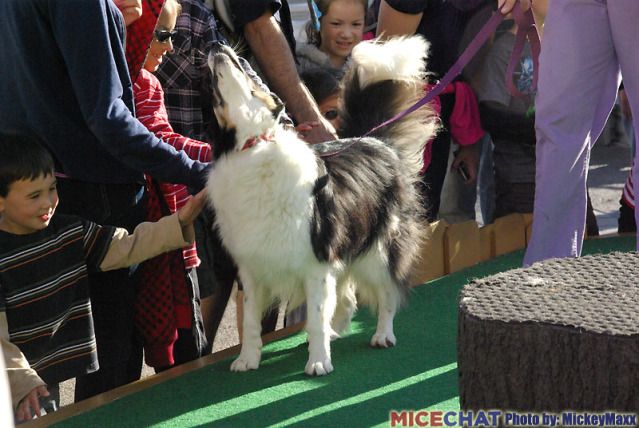 SnowWorld houses a large hill of fresh snow, ready to make snowmen, and get in one's shoes. The kids were having a blast and especially enjoyed sliding down the small downhill runs the park had created for them.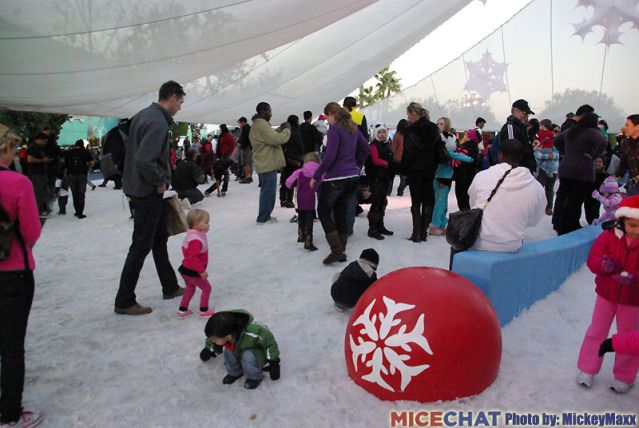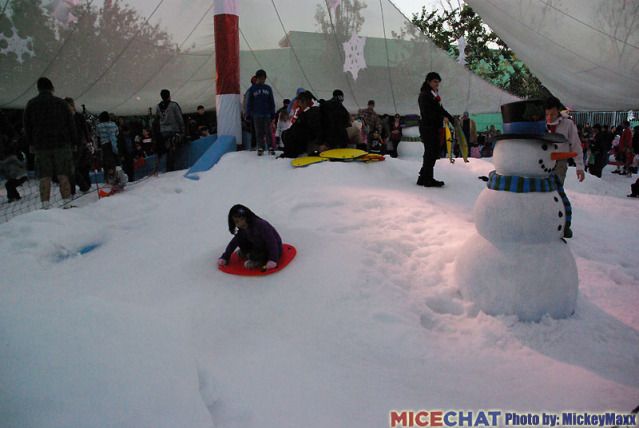 The Santa's Cottage area has an opportunity to meet with the big guy, have your photo taken, plus the nicely themed area around the cottage provides a place to decorate cookies, meet Mrs Claus and other characters, see the reindeer, and shop.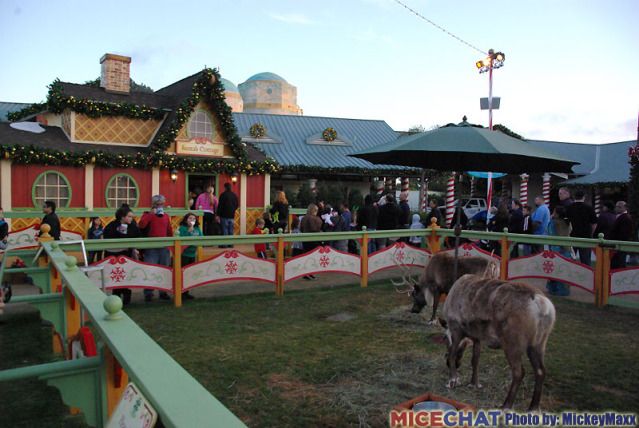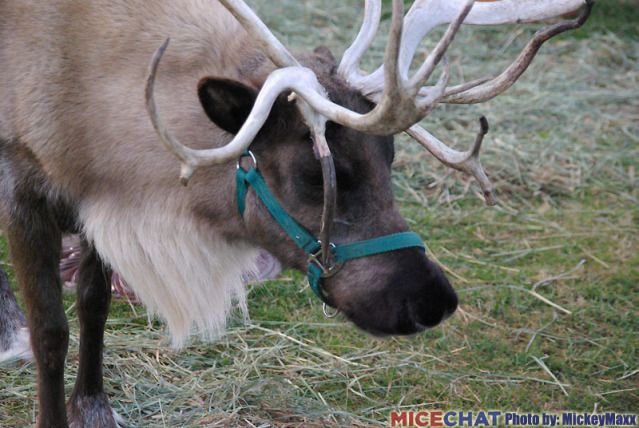 Clyde and Seamore are up to their usual antics, in a Christmas setting. It's as silly a show as there ever was, but year, after year, it elicits non-stop laughs thanks to the energetic human and animal actors.
Upon exiting Polar Express 4-D, guests find that it's snowing outside, but if you get a chill, a hot chocolate cart is just steps away.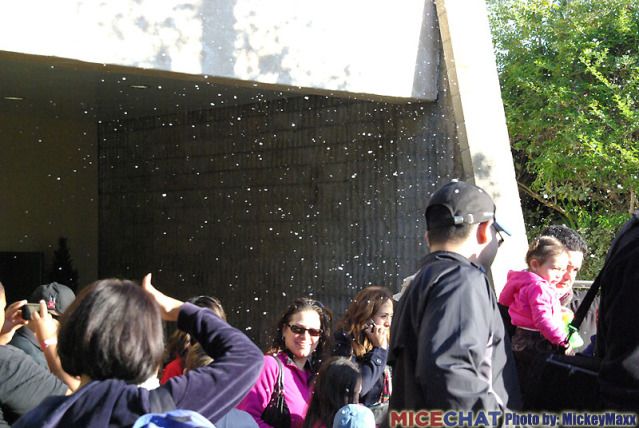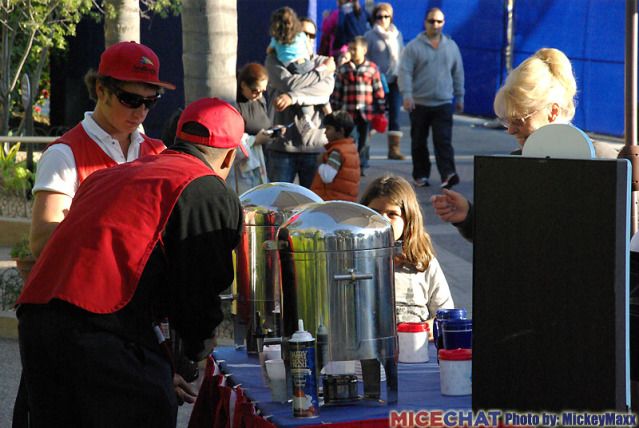 Adjacent to the hot chocolate, you'll see the upcoming Manta coaster track is getting very close to completion.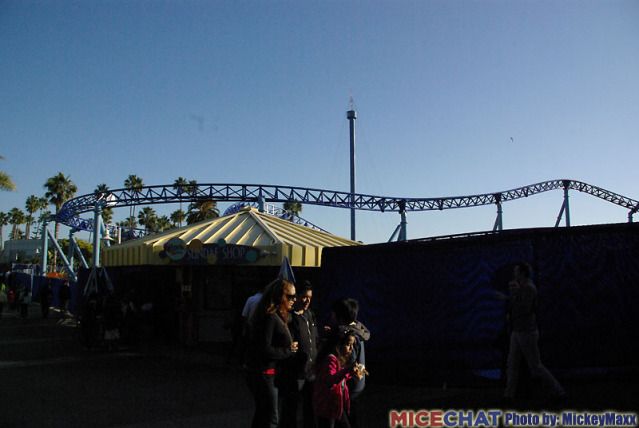 Umm, you are going to need to move.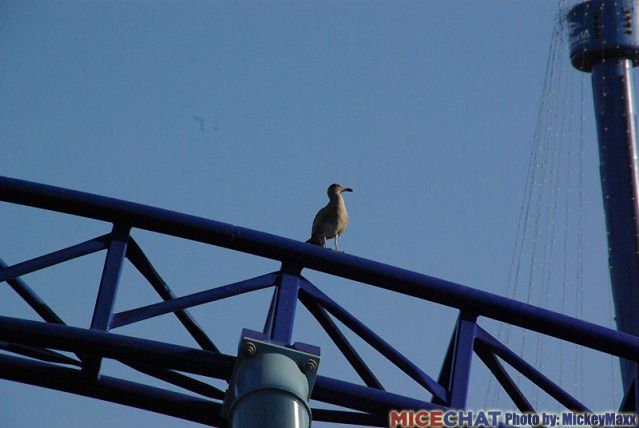 And there are still a few missing links.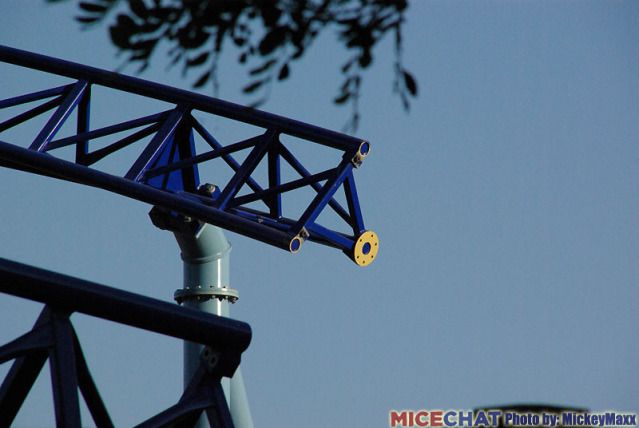 The very best is saved for last. Shamu's Christmas features live singers, and musicians, in a wonderful Christmas show. Even the Grinch would leave this heart-warming show a new man.
We were very close to the live performers, whose images were also displayed on the huge screens for all to see.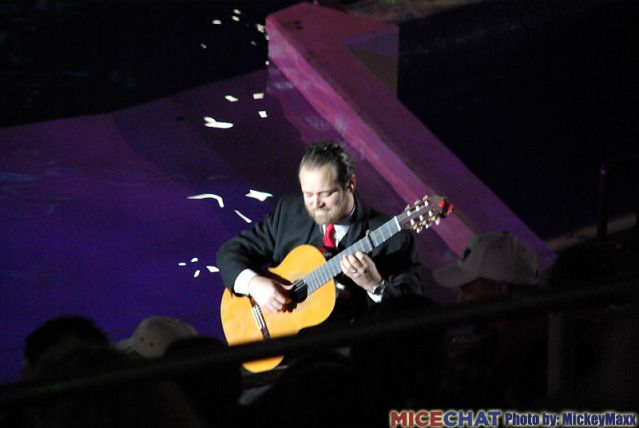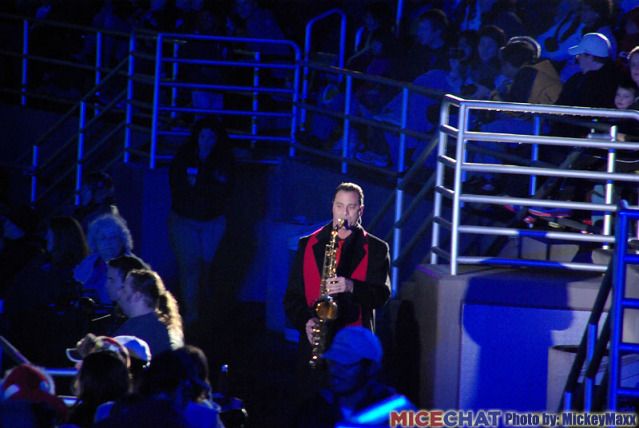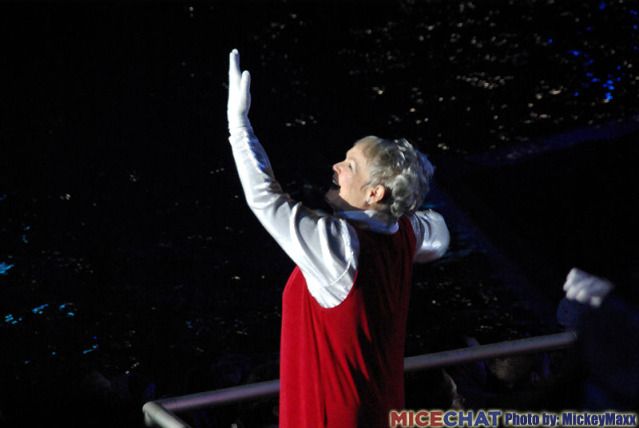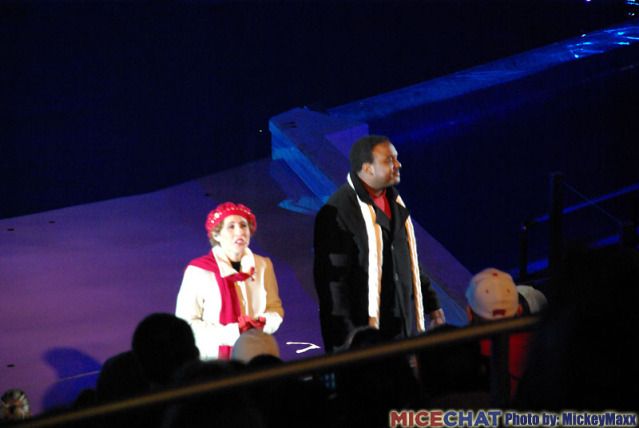 The screens part to reveal more talented performers.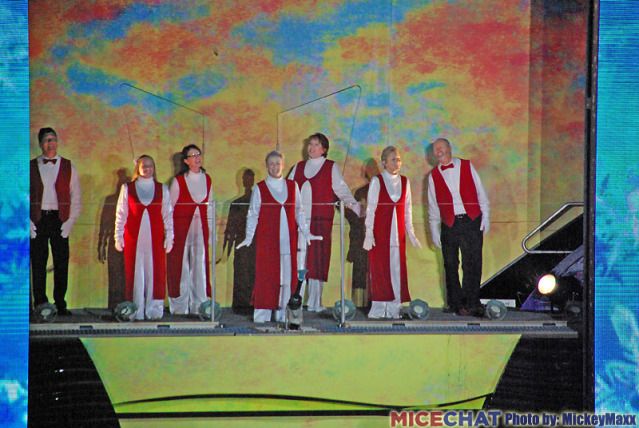 Singers holding candles entered the aisles at one point.
And the stars of the show were there to amaze the crowd.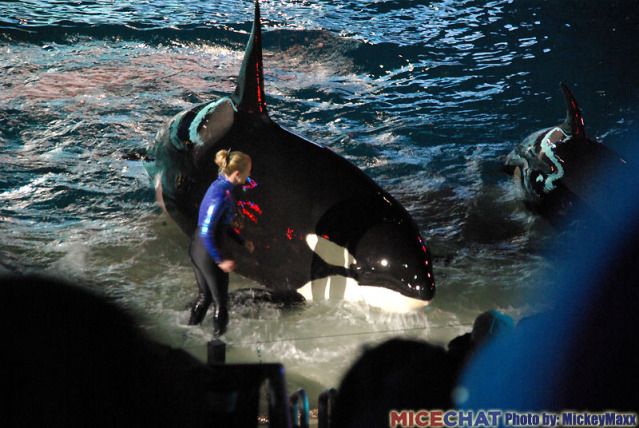 A wave goodbye.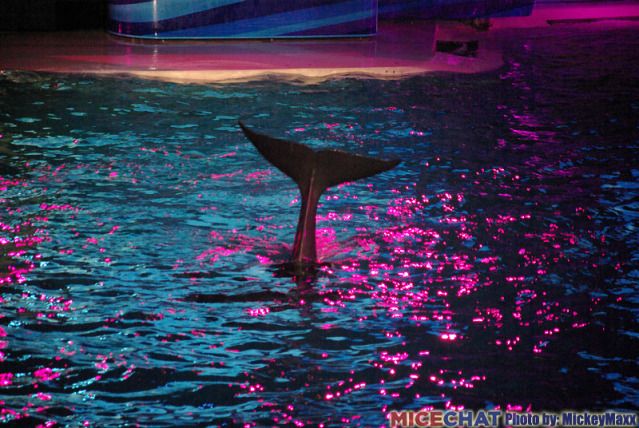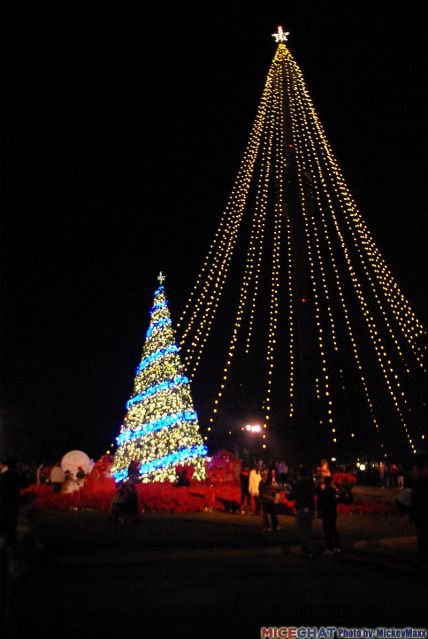 Alain Littaye's Disneyland Paris Update: Part One
I have a long Disneyland Paris Update for you, with many pictures shot last week by a friend of mine. So many that the update will be presented over the course of this and next week's Weekend Update.
Those who arrive to the resort going through the Disney Village will see some Christmas decorations as DLP has installed Christmas trees, big Christmas gift boxes, as well as a small Christmas stage. There is also a little Christmas village as we will see later in the part two of this update, but for an unknown reason the trees seems to be concentrated in the middle of the DV, which seems odd.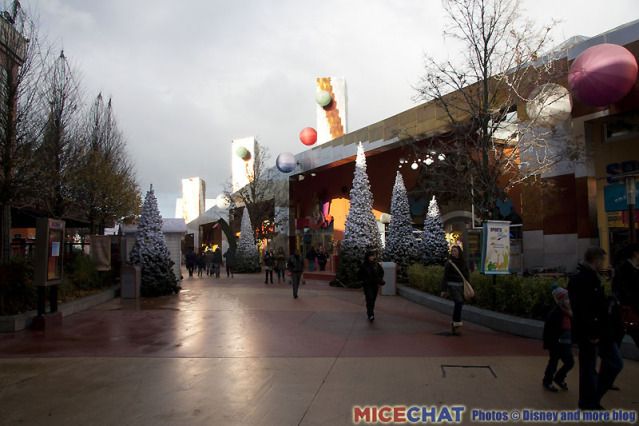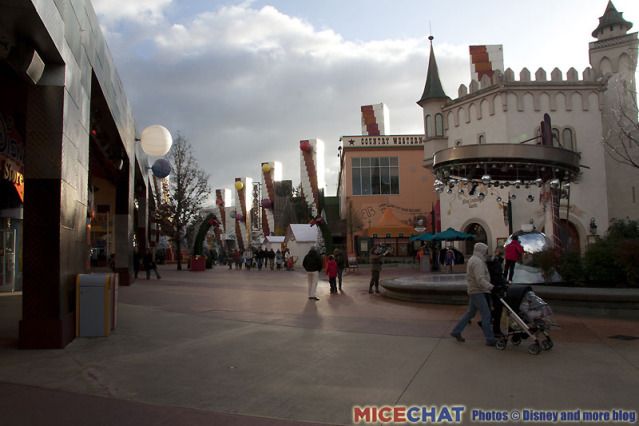 More interesting to many, will be having a chance to get a look at the huge World of Disney Store which will open next year - and be part of "What Will be New" during DLP 20th anniversary. The work is well advanced now, and if everything goes well, they should be ready to open the WOD store on time.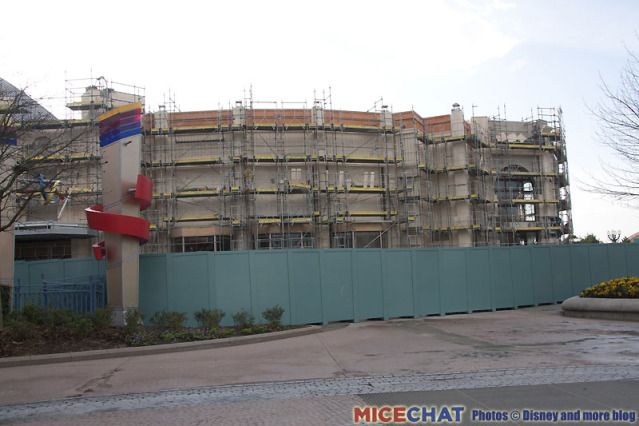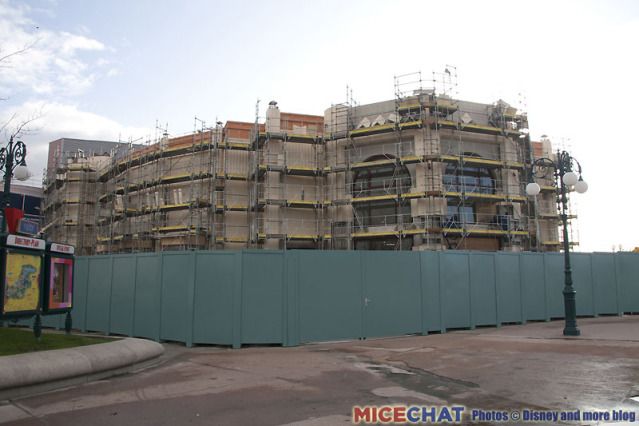 At the entrance of the park guests will find the "welcome" sign placed on Main Street Station, and yes, the Mickey's Winter Wonderland Show is back this year at Frontierland Chaparral Stage.
The giant Christmas tree on Town Square is back too, as well as Christmas decorations on Main Street buildings.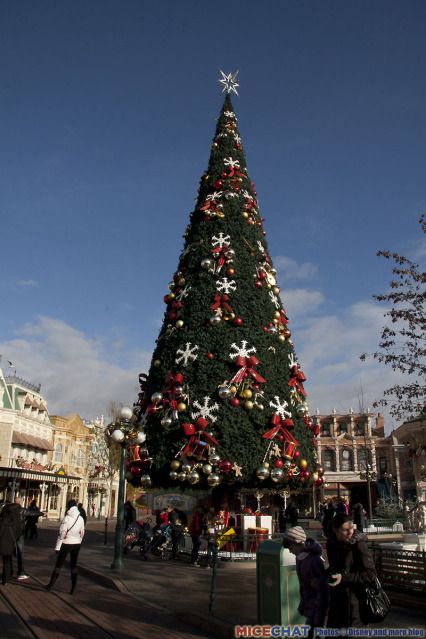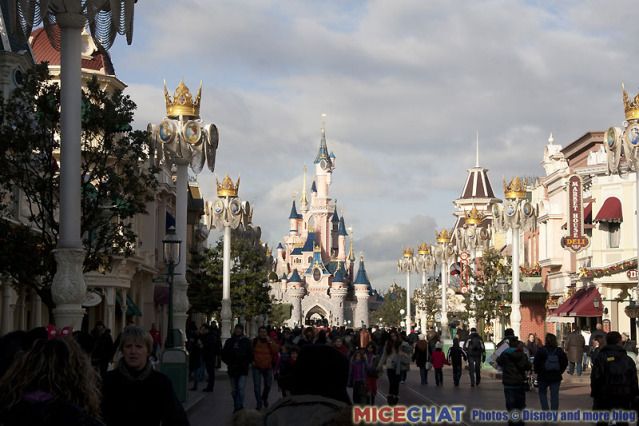 Talking about Main Street shops and merchandise what is really new is the arrival of Duffy the bear, who began his merchandise career at Tokyo Disney Sea, before moving to DCA. Guests will find a lot of Duffy merchandise and, strangely, also inside Story Book Shop which is normally a shop dedicated to books and CD merchandise as well as stationery. Whether you are outside or inside the shop, you can't miss Duffy!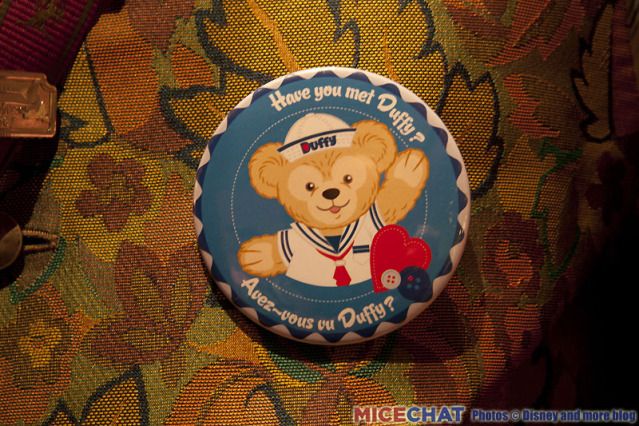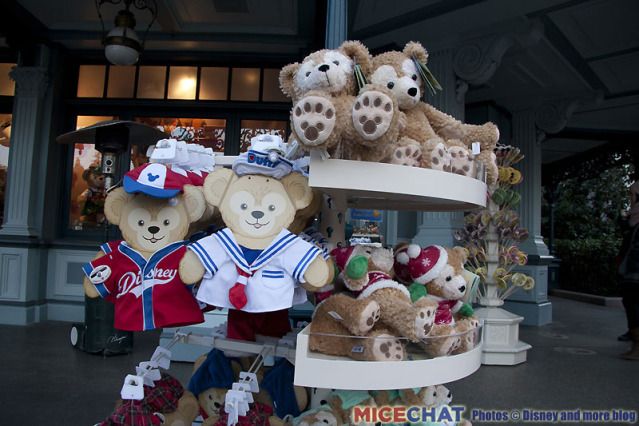 Duffy now even stands at the entrance of the store where Tiger previously was . . .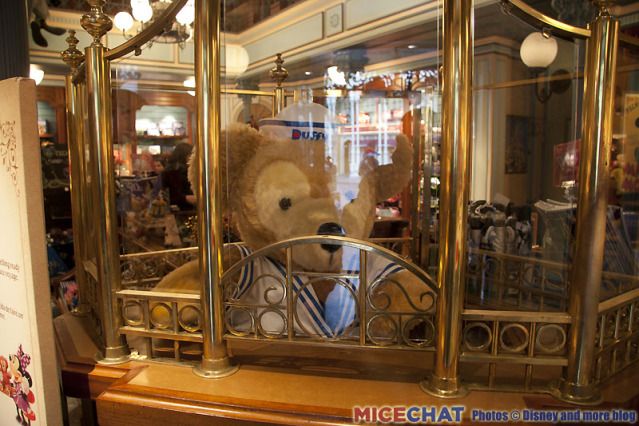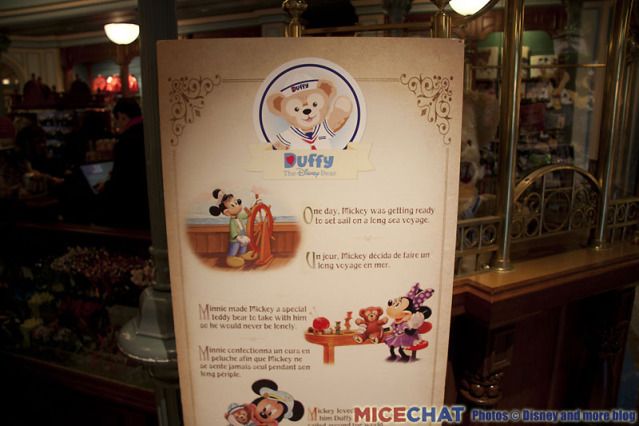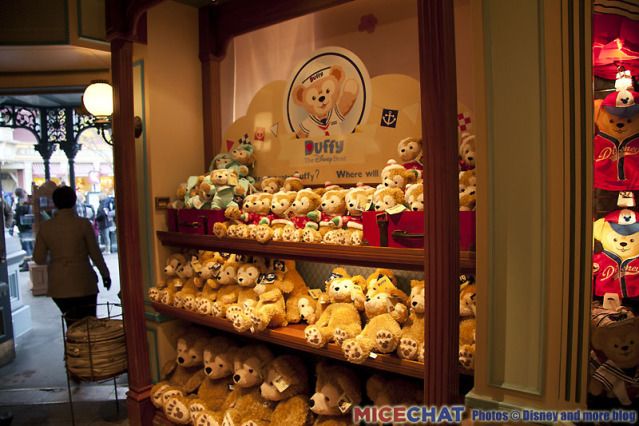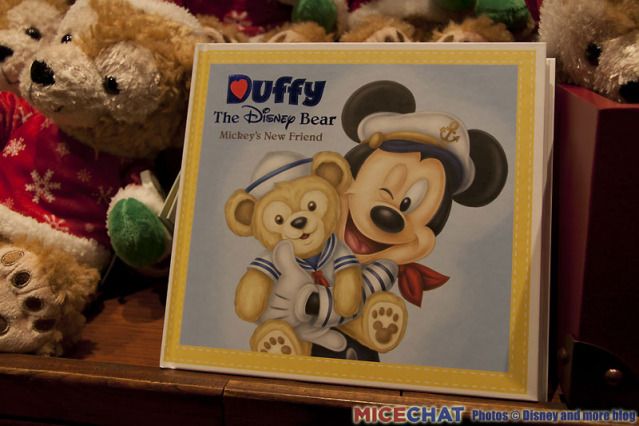 On Central Plaza, the freshly repainted castle looks great and around the center of the plaza you'll find other Christmas trees. However, as the giant stage is not yet removed (it should be next year), it's hard for DLP to put more decorations on the plaza as they used to do long ago. You'll note some fences around the area located in front of Casey's Corner, some refurbishment for sure, and also that the Dragon Grotto under the castle is closed for now, probably for the same reasons. The day these pictures were shot, Big Thunder Mountain, Space Mountain, and Autopia were also closed. Considering that BTM and SM are two of the most popular coaster rides, this may be a bit too much to close at the same time.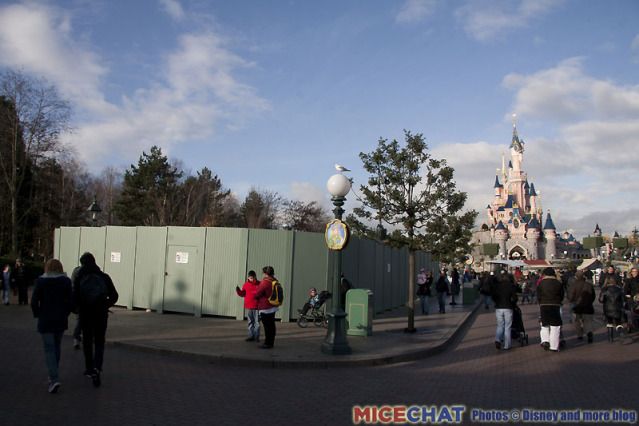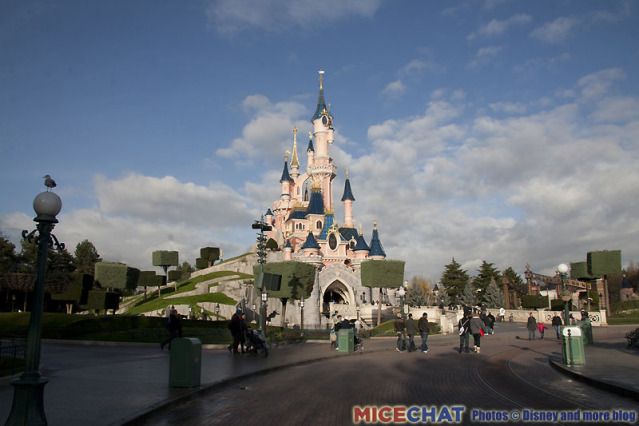 We will end this first part with a great picture of the glass sculpture inside the castle shop.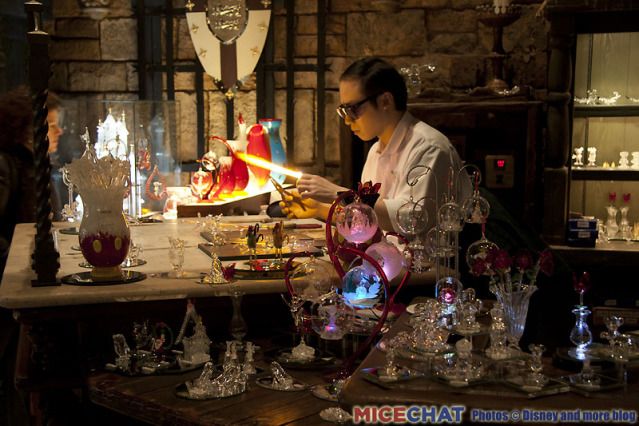 Don't miss the part two, as i have interesting pics for you, which I know will be of interest!
Download the new Tokyo Disney Sea Wallpapers HD Application for iPhone, iPad or iPod Touch!
Direct iTunes link HERE!
Vintage Christmas Card Images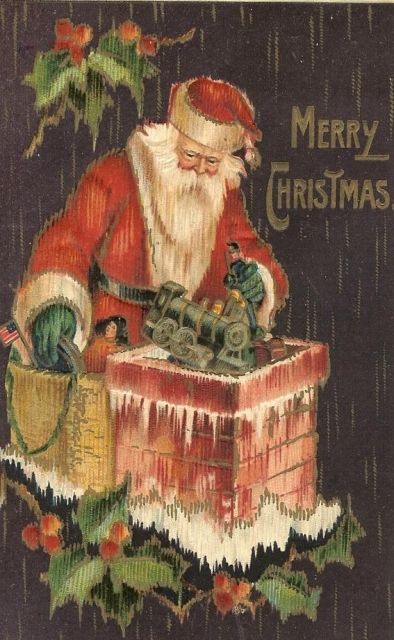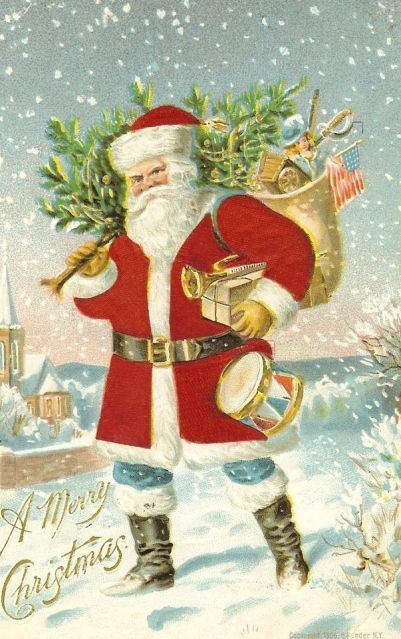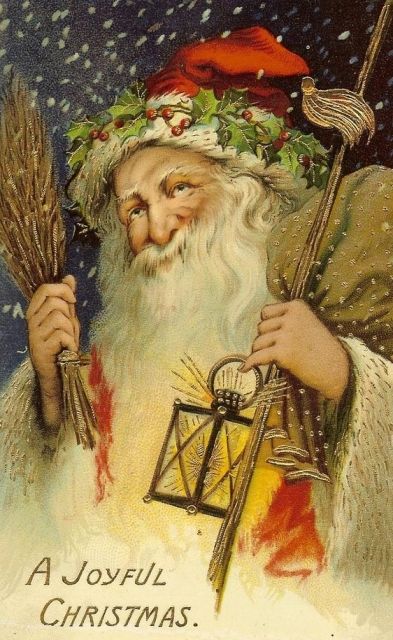 Might we also suggest that you visit these fine MiceAge/MiceChat attractions for even more Disney and theme park fun:
And that brings us to the end of another week. Our photographers have just enough time to reload their cameras before we see you all again next weekend. Thank you to all of our wonderful readers, and as always, a huge thank you to our amazing team of global photographers, spies, and gossips:
MickeyMaxx
Alain Littaye Disney and more blog

Your Editor - Rixter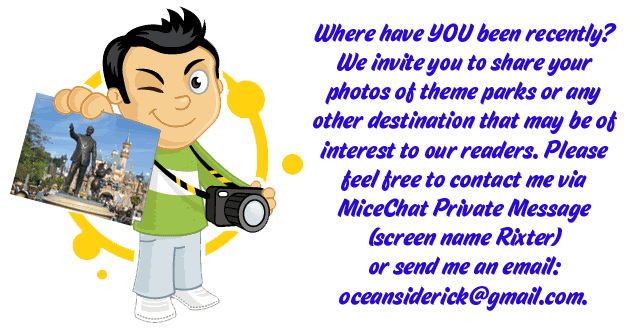 It is readers like you who make MiceChat such a special place.
Don't miss a single one of MiceChat's Featured Blogs (including the Weekend Update). Add our feed to your favorite feed software or site:
Follow us on Twitter