Can you believe that a new year is upon us? Where does the time go? (Spoken like a true old guy!)
What a
MiceChat
year it has been for
MickeyMaxx
and
I
! We started the year with our best ever
MiceChat Sixth Anniversary Celebration
. I had breakfast with
Jack Lindquist
and
George Kalogridis
! A few months later we helped out with the
Gumball Rally
. Another whirlwind weekend with so many memories. In August, we served as greeters in the
MiceChat
booth at the
D23 Expo
. It was such a thrill to unexpectedly share the booth with
Tony Baxter
and
Bob Gurr
. Then in October we traveled to
Orlando
for another
MiceChat Invasion
which included my signature
Sip and Nibble
event plus a cruise on the
Disney Dream
. Finally, we're capping off the year with some of the MiceChatters at the
Disneyland Resort
. I can't wait to usher in the New Year surrounded by a bunch of MiceChat friends and thousands of Disney fans.
If you are thinking of visiting the
Disneyland Resort
for
New Years Eve
, I highly recommend that you check out Friday's
IN THE PARKS
column. You'll find a comprehensive guide to celebrating the last holiday of the year without losing your sanity!
Denise Preskitt
had a pretty crazy Disney year also.
Weekend Update
readers were lucky enough to follow in Denise's "
mousesteps
" as she shared her activities with us almost every week. She's has a "year in review" contribution this week which we will run in two parts.
We continue with part two of
Alain Littaye's Disneyland Paris
update this week which includes a few Christmas photos.
MiceChatter Ronbud75
had a chance to view the
Magic Kingdom
fireworks show from an unusual vantage point. Here are the photos to prove it.
Finally, we end the year with some vintage Disneyland post card images from
Ken Eslick's
wonderful website,
DisneylandPostcards.net
.
And that will do it for 2011. See you in 2012!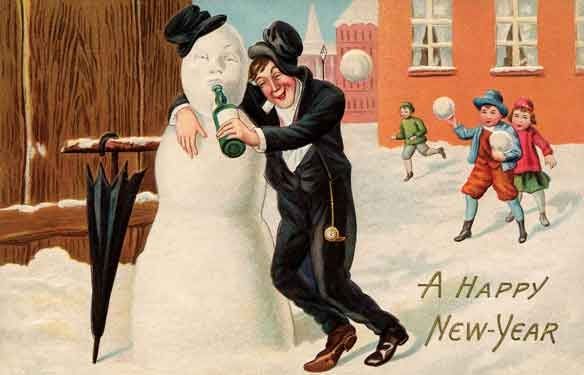 Denise Preskitt's Walt Disney World Year in Review, Part One
I went through the tens of thousands of photos I took last year to come up with a year-end retrospective (well, this is about half the year). I'm missing a lot of course, I have 30,000 photos currently on my computer, and that doesn't include the other 50,000 or so that are archived.
When I first heard about The Magic, The Memories and You (before it premiered), I wasn't really expecting much. But when we saw it at the press event in January, I was instantly smitten. What a wonderful show! I think it plays better on Cinderella Castle than on Small World in California, but it's worth seeing on both coasts.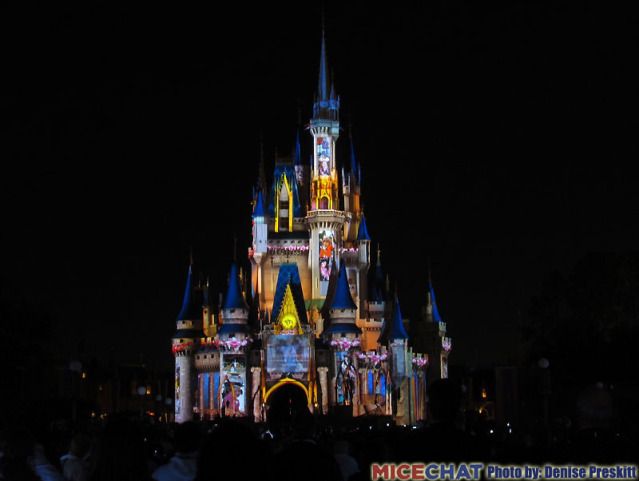 The fireworks from that press event: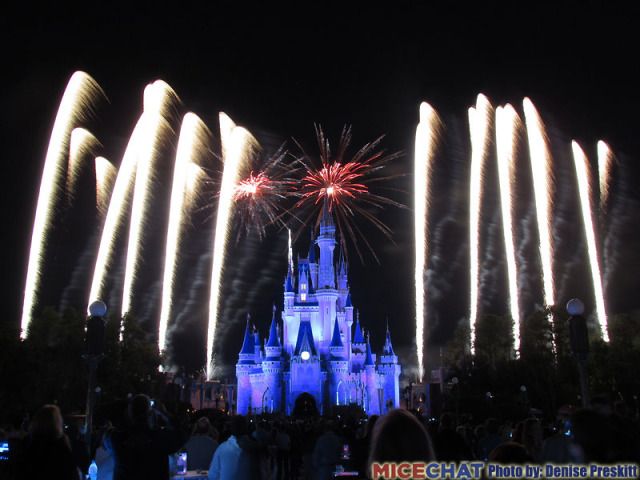 We were delighted to be invited to last year's Disney Dream press event. The cruise kicked off with a one-night stay at Disney's Polynesian Resort, followed by a two night cruise. We didn't have a lot of time to lounge around - pretty much none, we ran around the ship and took photos and video most of the time. But it was one of the best times I've ever had exploring something new at Disney (the first was probably when staying in the Cinderella Castle Suite). Our videos from that event have been seen over 100,000 times so far!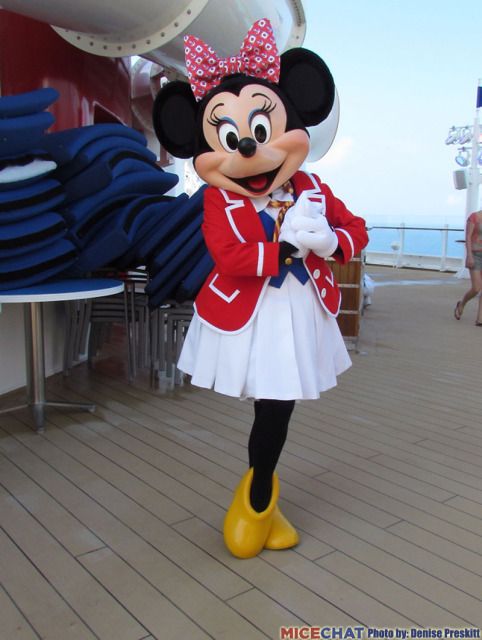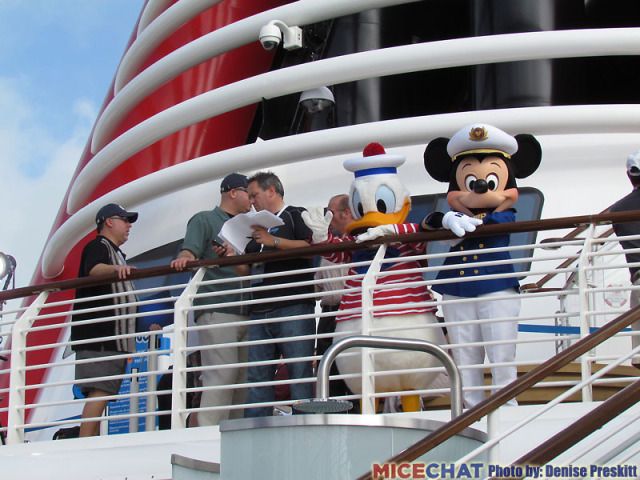 I love the Princess meet-and-greet in the lobby:
We only spent about an hour or so on Castaway Cay ourselves (too much to do on board), but it was wonderful to see it again! And at some point, we will get back there on a regular Disney Cruise. This was my third one, and I can't recommend DCL more highly.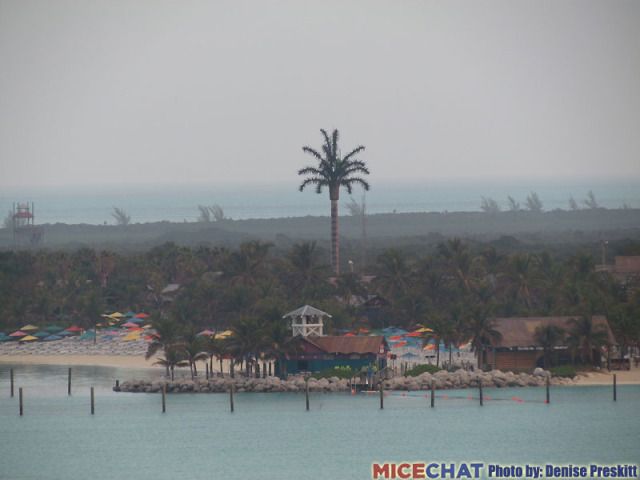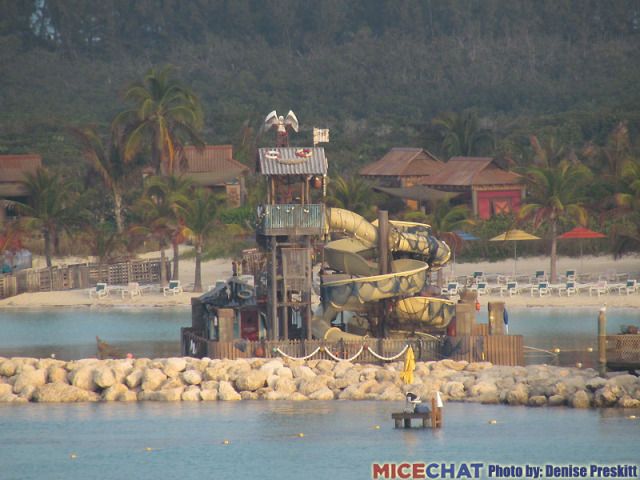 I was in the stateroom when all the horn sounds began:
<iframe width="640" height="360" src="http://www.youtube.com/embed/SpwcJjnhJvo" frameborder="0" allowfullscreen></iframe>
We also went to a number of Tampa Bay Lightning games last year, courtesy of our friends who have season tickets! We enjoyed seeing the Stanley Cup:
Shag visited Walt Disney World - twice! I'm a big fan of his and was able to do an interview with him this year.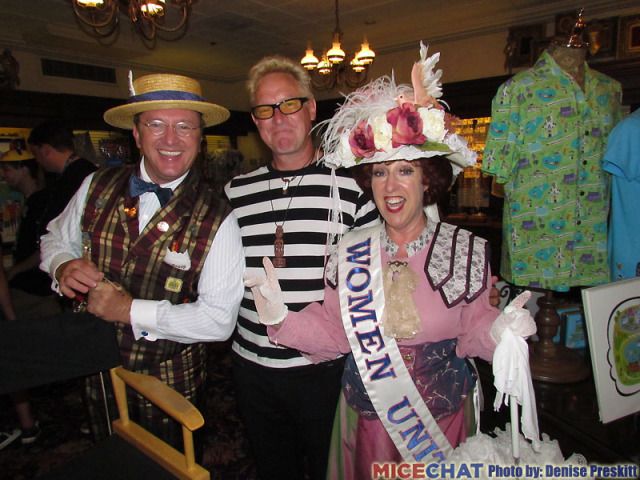 I love this video for Shag's reactions, I started shooting it when the Dapper Dans started singing:
<iframe width="640" height="360" src="http://www.youtube.com/embed/GX996V6wFwE" frameborder="0" allowfullscreen></iframe>
Mickey's Toontown Fair closed - and while I'm miss Mickey and Minnie's House, the better Toontown is in California and we visit that each year. I am looking forward to the Fantasyland expansion! We did spend a full day photographing the former land, which I'll put up for the first anniversary of the closing.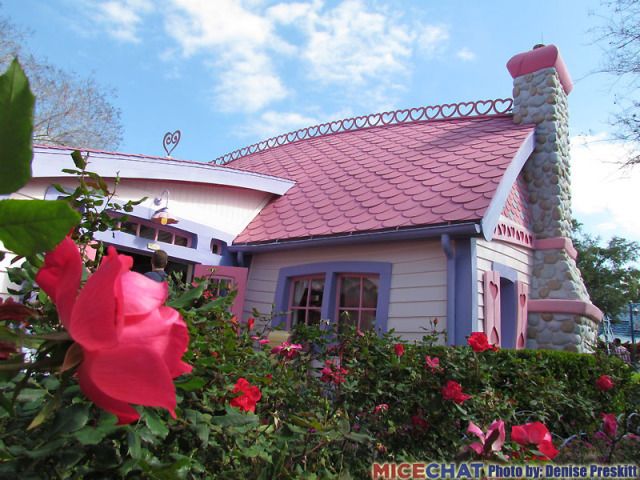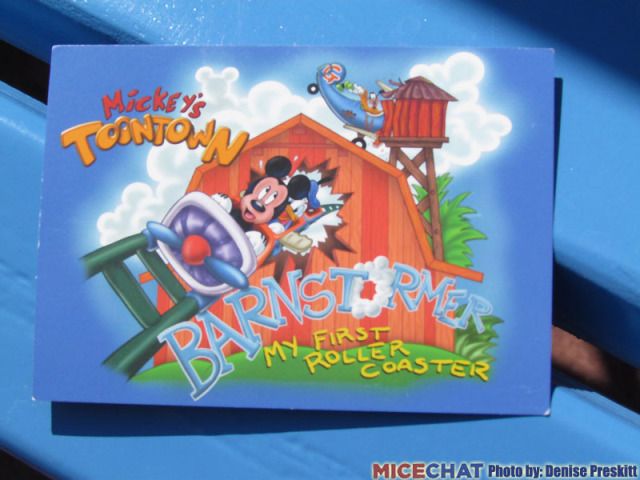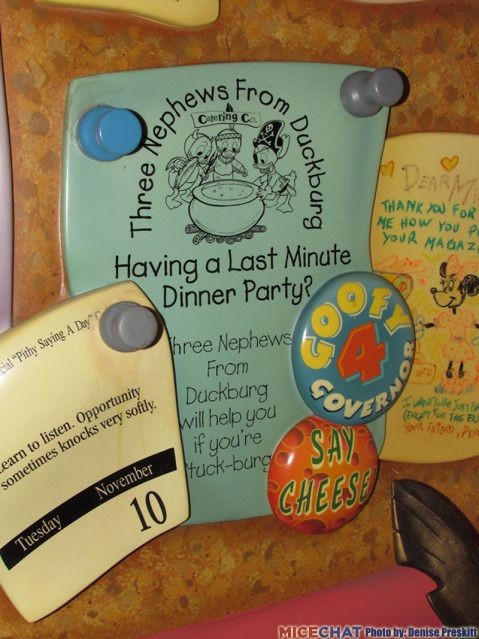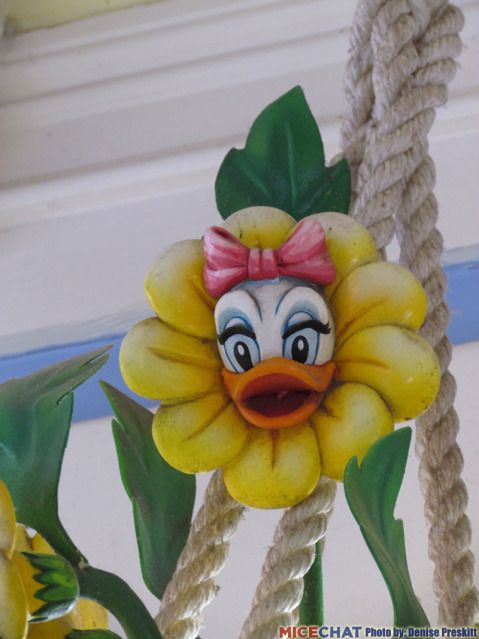 We were with a large group of friends for the final night, and we have video of it here:
<iframe width="640" height="360" src="http://www.youtube.com/embed/Esb7th7-Tec" frameborder="0" allowfullscreen></iframe>
We finally made it to see the Harry Potter addition at Islands of Adventure. We've been twice now, and I'm really impressed.
Mickey and Minnie showed us around their new digs at the Town Square Theater: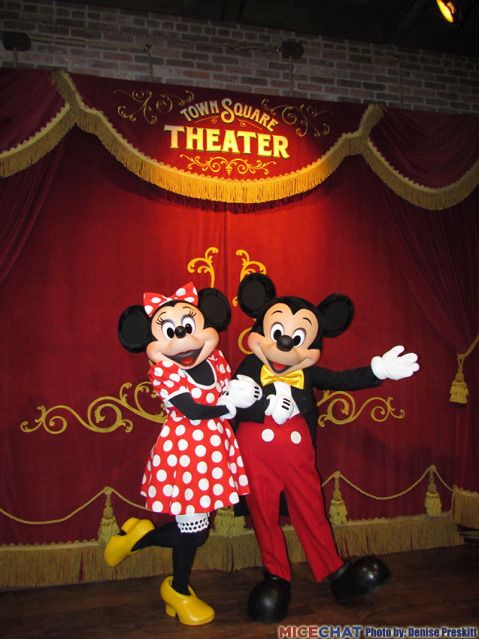 The video of our room tour:
<iframe width="640" height="360" src="http://www.youtube.com/embed/Uz5G1dHe_yA" frameborder="0" allowfullscreen></iframe>
We went to the overnight Tweet-Up to celebrate Prince William and Kate's wedding. It was a lot of fun to watch the wedding in such a lovely setting at the Grand Floridian (inside and outside the Wedding Pavilion). Refreshments were provided as well.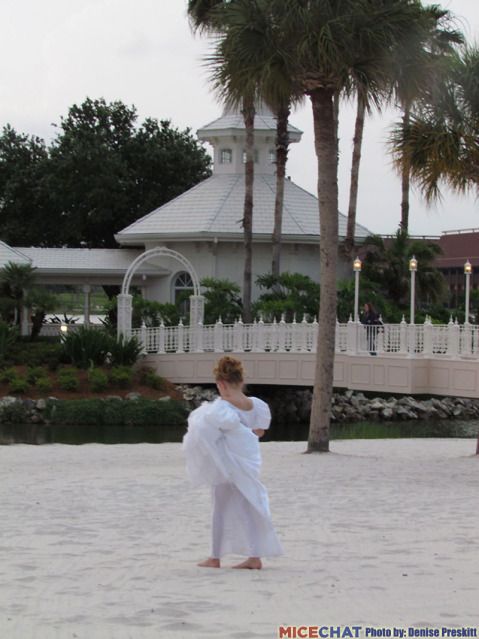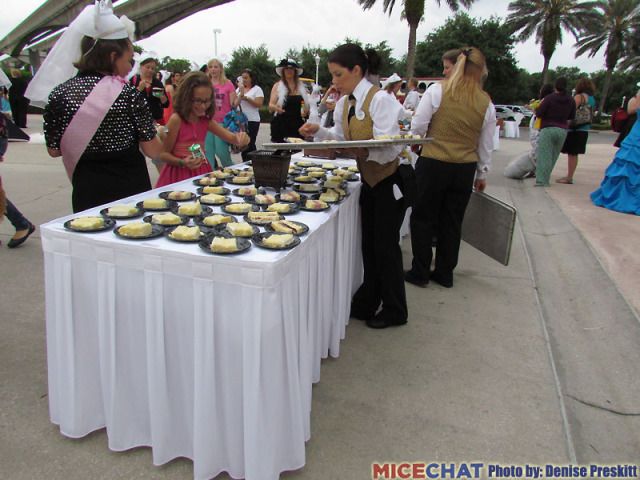 And the Epcot U.K. Pavilion celebrated as well!
Dreamfinder returned for one night only, at D23's Destination D (with Richard Sherman). It was the highlight of the event, and brought everyone to their feet. Ron Schneider is a great guy and so talented - it was nice to see him have this amazing evening. Of course, Richard Sherman is always incredible as well!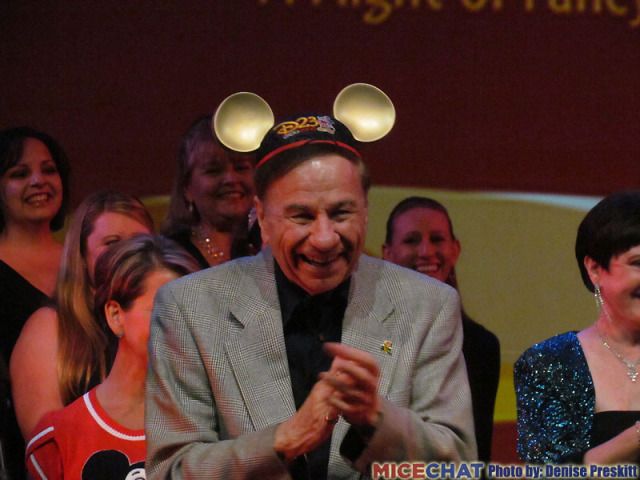 And in June, we went to Washington D.C. for my dad's yearly Congressional Reception (and picnic at his house) for his foundation. He and two friends started the foundation 27 years ago to assist other blinded veterans - and the Congressional Reception honors those who have volunteered and politicians who fight for veterans rights. I'm amazed at what my dad has accomplished on a volunteer level while having a full-time government job and a weekly newspaper column. He even was invited to the White House a few weeks back with other veterans to meet President Obama and the First Lady.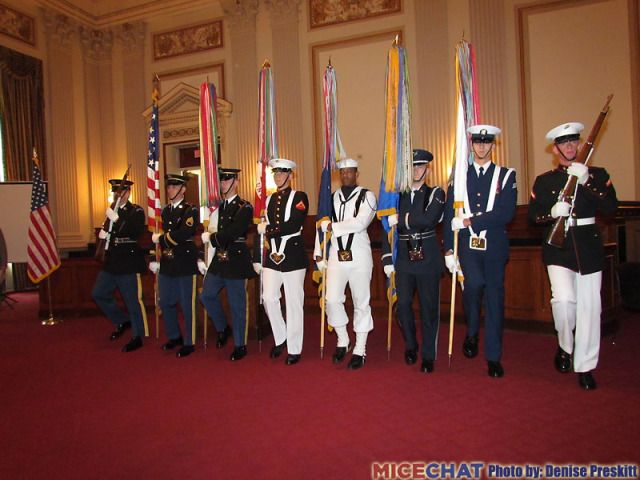 We also spent time at the museums, and found Dumbo at the Smithsonian. We've ridden a lot of Dumbo this year to take photos and video over the fence! There are a lot of Disney references at the museums in Washington D.C., although most of my favorite exhibits were non-Disney related.
And the Muppets:
Dumbo Video at the Smithsonian:
<iframe width="640" height="360" src="http://www.youtube.com/embed/kWYl9sTFDog" frameborder="0" allowfullscreen></iframe>
I think that is where I'll leave off this time, we'll be starting from July with Flynn Rider leaving the Magic Kingdom's meet-and-greet. I just realized I forgot Epcot's Flower and Garden Festival as well, so I'll throw in some photos of that next week too!

It's been a remarkable year.
There's always something new at Denise's website: Mousesteps.com
and follow her on Twitter @ mousesteps.
Alain Littaye's Disneyland Paris Update: Part Two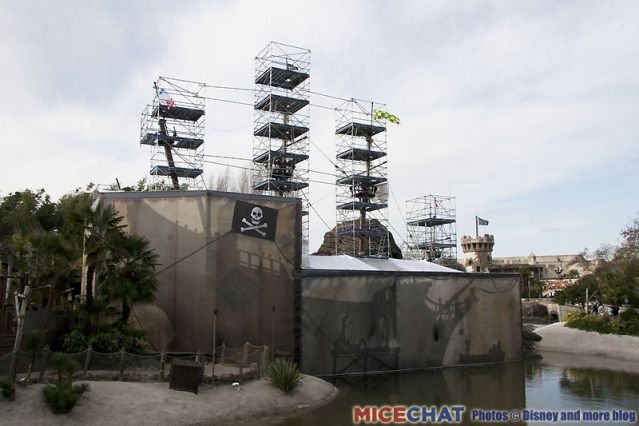 Here is the part two of my Disneyland Paris update. You'll find the part one is
HERE
. And thanks to my readers I have new information. First, the dragon cavern which was closed last week is now reopen and apparently it's wonderful. I'm happy to know about this. Then, the work in front of Casey's Corner is apparently not a refurbishment, but more in preparation of the upcoming 20th anniversary nighttime show, "Dreams". I've been told by another friend, that "a brand new building with a Victorian style has been erected and from what I could see from above the plywood barriers it looks to be done very well. Very nicely detailed". This building was also built because of the upcoming show "Dreams!".
Let's move today to Adventureland where the Captain Hook ship is currently being rebuilt. It's not even a simple refurbishment, as the former ship was in such bad condition that they had no other choice to go back to the original blueprints and rebuild a virtually brand new one, using very little of the current ship. However, as the construction will take quite a long time, they had what I think is a very good idea to install some canvas with the shadows of Peter Pan characters, the pirates, as well as the ship shadow on it, in the mean time.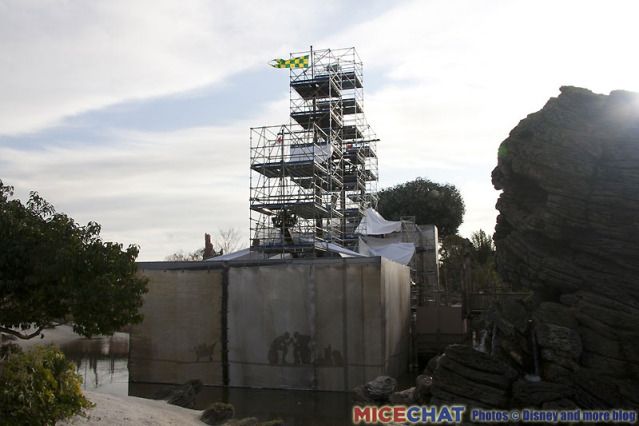 Near Swiss Robinson Tree we also can see fences. As i'm not currently in Paris does anyone know what is happening behind them? Simple refurbishment or something else?
Fantasyland is just next door so let's move to it and what was once the Fantasyland Festival Stage is also covered, but here for a totally different reason. They are currently transforming the place into what will be the Meet Mickey area next year. Another thing new for the 20th anniversary, as i've told you previously.
Just like previous Christmas seasons the Christmas village located near the old mill is back this year.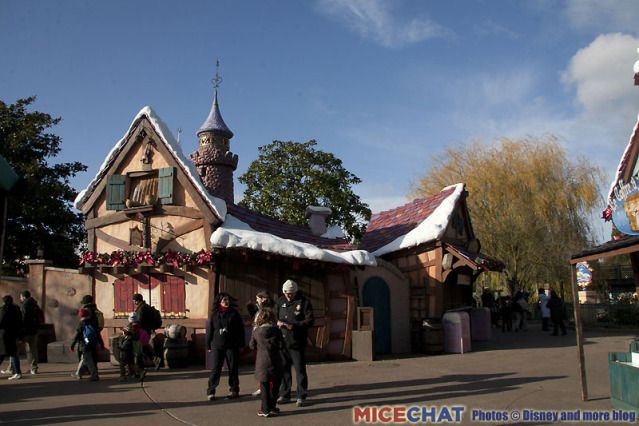 Not far from there is also the new Princess Pavilion. As a matter of fact, the Princess Pavilion doesn't even exist "officially", as the park isn't done yet marketing it, mostly because they kept it for the 20th anniversary as a "new" attraction. I already did an update on it but in these new pictures, I am surprised by the look of the doors. I thought they were painted or "aged" to look old and now it doesn't look like that's the case. Maybe i'm wrong, but if I'm right i'll be happy to know why the doors have this look, if by chance any of you knows.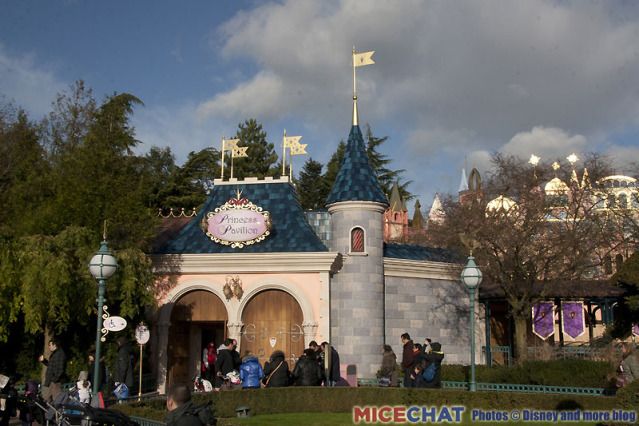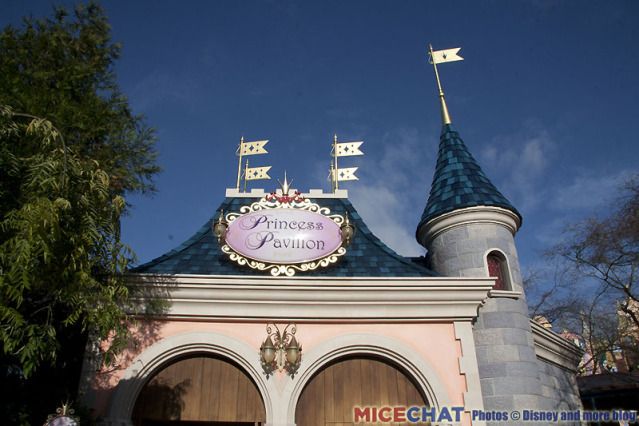 Last week the waiting time was 45 minutes.
The friend who shot the pictures had a short look inside but didn't wait all the way to the end, so we have pictures only showing the beginning of the inside decor.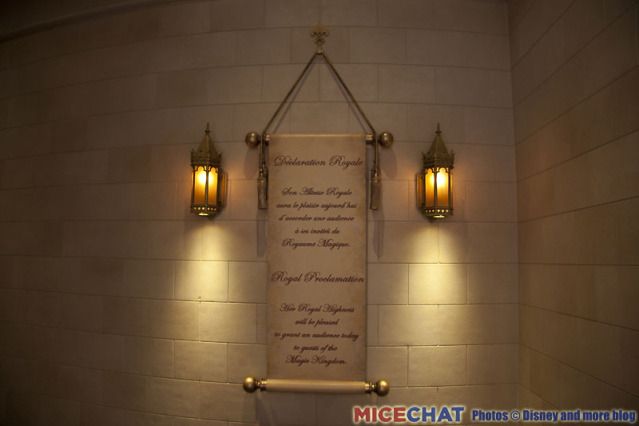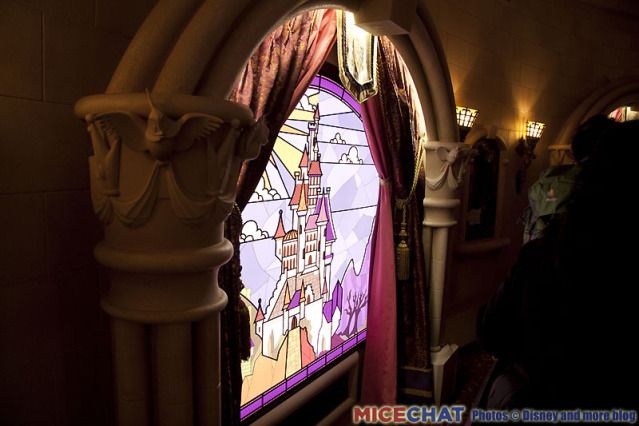 Let's end with just a few pictures of the Christmas decor at the Walt Disney Studios, a nice sunset picture of the giant Buzz Lightyear at the entrance of Toy Story Playland, and two night pictures of the small Christmas village inside Disney Village.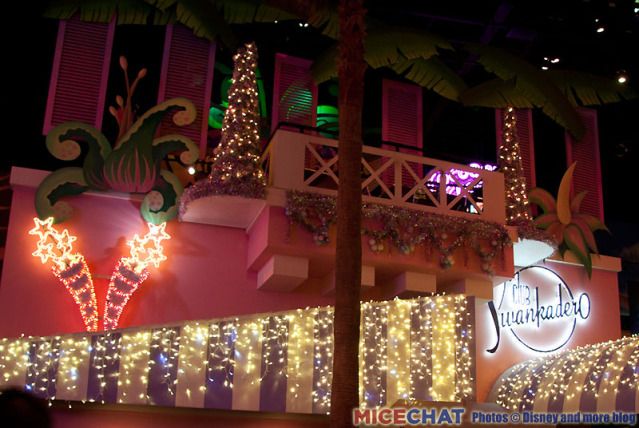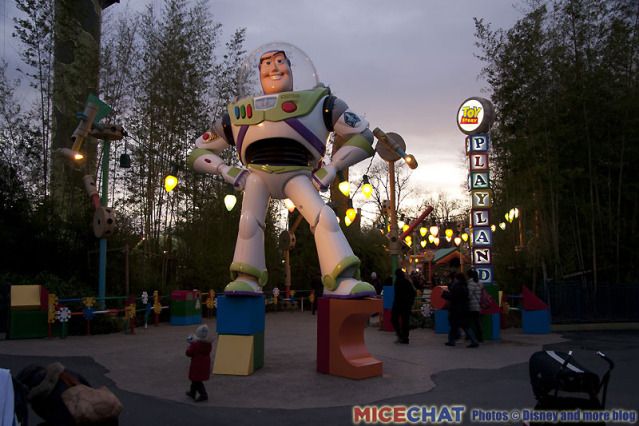 See you soon for a new DLP update!
Pictures: copyright Disney and more
Download the new Tokyo Disney Sea Wallpapers HD Application for iPhone, iPad or iPod Touch!
Direct iTunes link HERE!
Ronbud75 viewed Magic Kingdom fireworks from a very special vantage point
Hey guys, this past June of 2011, my family brought our (at the time) 14 month granddaughter to WDW for her first visit. We think you're never too young to experience the magic and it was especially exciting to see her reactions to everything. We're DVC members, so we usually go every year anyway, but this year we wanted to try out the new Bay Lake Towers. We were not disappointed, and we discovered that members could go up on the roof to see the MK fireworks show "Wishes". We were surprised at the location of the fireworks in relation to Cinderella's Castle. When viewing on Main St, it appears as if they're right behind the castle, but through the "Magic of Disney", as you can see by these pictures, they're actually far removed...but also, through the "Magic of Disney", the timing of the music, narration, and explosions still were synched, even though we were a bit away from it all...

This week we have Holiday postcards from Disneyland, provided by Ken Eslick's Disneyland Postcard Reference Guide. Ken's site is extensive, and addictive. Every time we go there, we find new treasures, and have old memories reawakened. You will never be disappointed if you drop by there from time to time. Thanks, Ken!
Might we also suggest that you visit these fine MiceAge/MiceChat attractions for even more Disney and theme park fun:
And that brings us to the end of another week. Our photographers have just enough time to reload their cameras before we see you all again next weekend. Thank you to all of our wonderful readers, and as always, a huge thank you to our amazing team of global photographers, spies, and gossips:
Denise Preskitt Mousesteps.com
Alain Littaye Disney and more blog
Ronbud75
Ken Eslick DisneylandPostcards.net

Your Editor - Rixter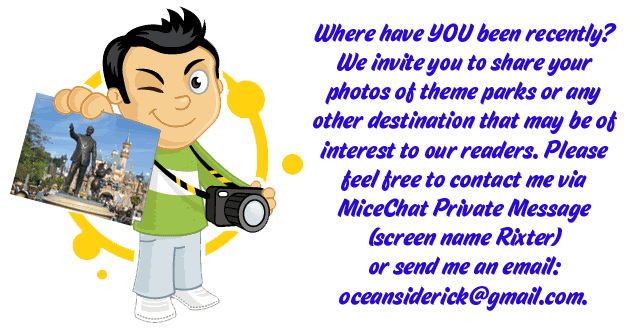 It is readers like you who make MiceChat such a special place.
Don't miss a single one of MiceChat's Featured Blogs (including the Weekend Update). Add our feed to your favorite feed software or site:
Follow us on Twitter