Our Aussie theme park reporter,
Rya86n
, is back after a long absence with a wonderful report on his stateside visit to multiple U.S. theme parks. He tries to catch up with a bunch of photos this week and treats us to a sneak peek into what he has in store for us in the coming weeks.
Scarlett Stahl
attended the Animation Guild's annual party. Check out her celebrity-filled account of her fabulous night.
Dustysage
shares a story about one of his favorite Disney books. Although the book is out of print, Dusty has devised a way for you to receive your very own copy.
Finally,
MickeyMaxx
has compiled another group of vintage post cards from the collection of
Ken Eslick of DisneylandPostcards.net
.
Have a great weekend!
Hi fellow MiceChatters,
I've taken a few months off, and after the places I've been it really is a shame to come back to reality.
Now that I am back, I have literally thousands upon thousands of photos to share!
Although maybe not quite all of them this week! Today, its just a brief overview of the past two months. A glimpse at our amazing themepark filled Disneymoon and a few new attractions I've snapped since my return to Australia.
First trip to the East Coast parks; first stop,
the only ticket
for Disney fans!
Frist Park:
Disney's Animal Kingdom
Epcot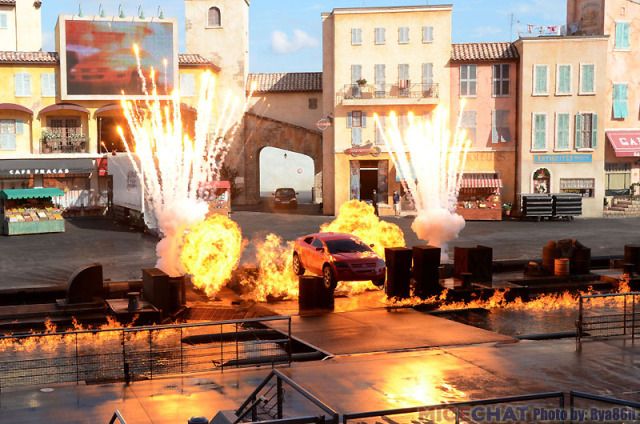 Hollywood Stunt Driver
on steroids (for the Aussie readers)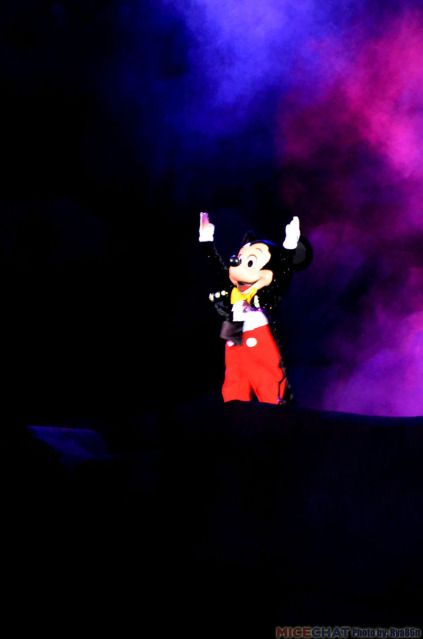 Fantasmic!
East Coast style
Lots and lots of Christmas Lights,
Osborne style
!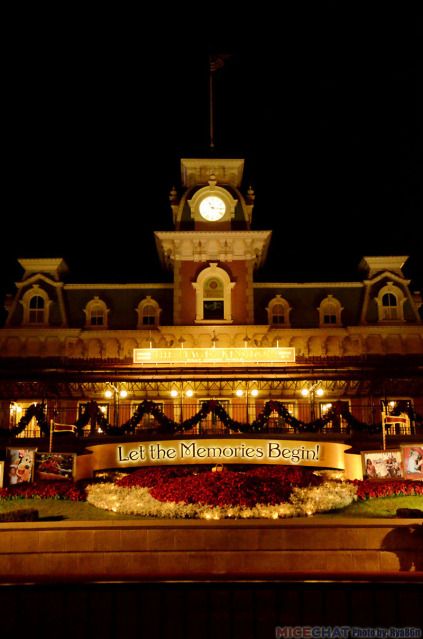 Magic Kingdom
(worthy of a couple of extra shots!)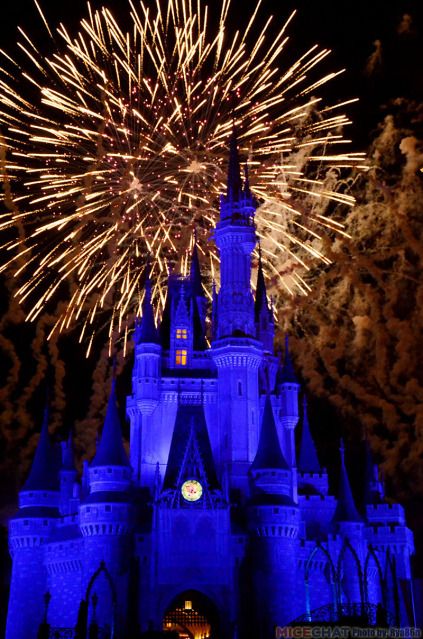 Third time I've seen the
Main Street Electrical Parade
, and coincidently also the third park I've seen it in.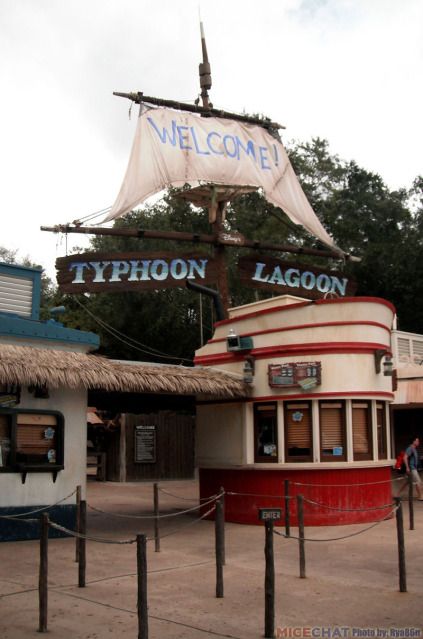 So this is what it looks like when water parks are themed?
We loved
Typhoon Lagoon
, although I was disappointed
Blizzard Beach
wasn't open; got to save something for next time.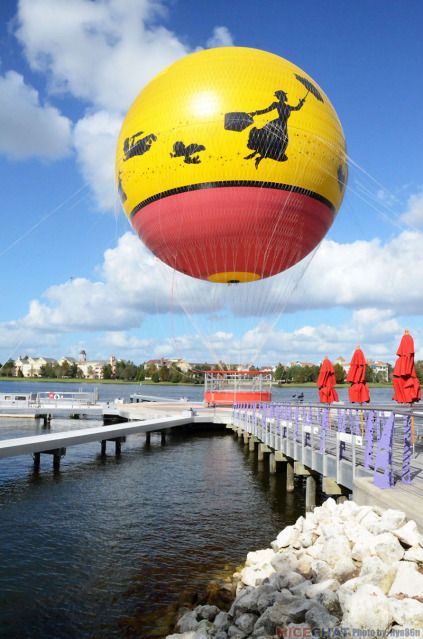 Can't leave Walt Disney World without stopping by
Downtown Disney
.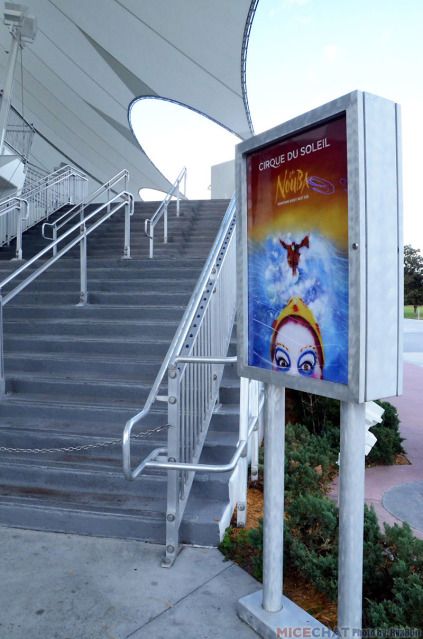 and ticking another
Cirque
show off our must see list.
Had lots of fun at
Islands of Adventure
.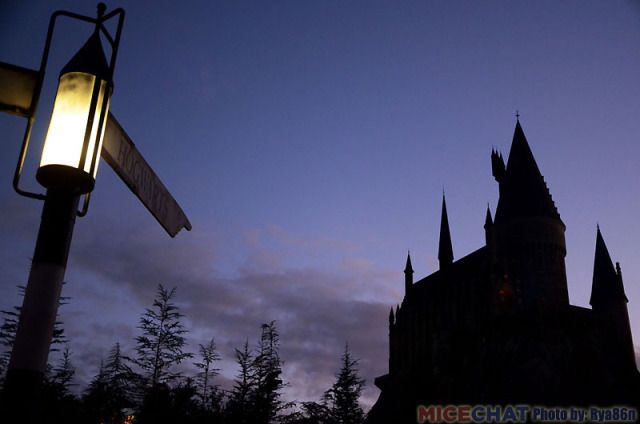 Universal was easily a must visit destination due to
Wizzarding World of Harry Potter
.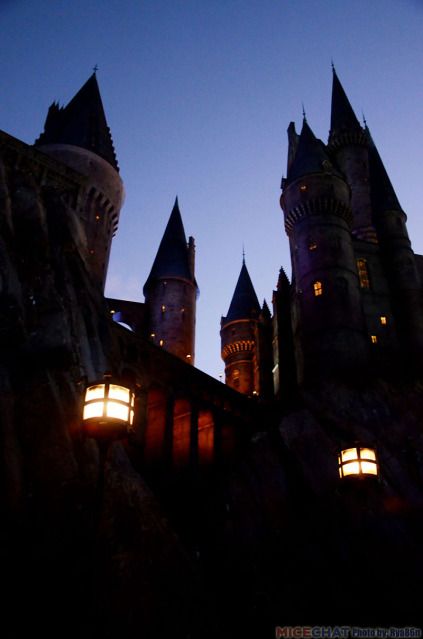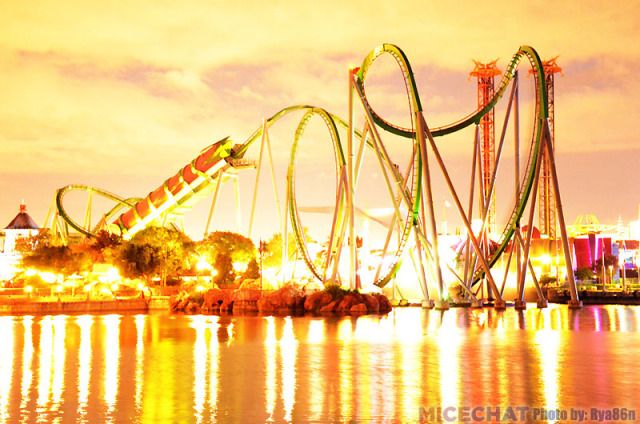 I was surprised by
SeaWorld
. Its a great, enjoyable park.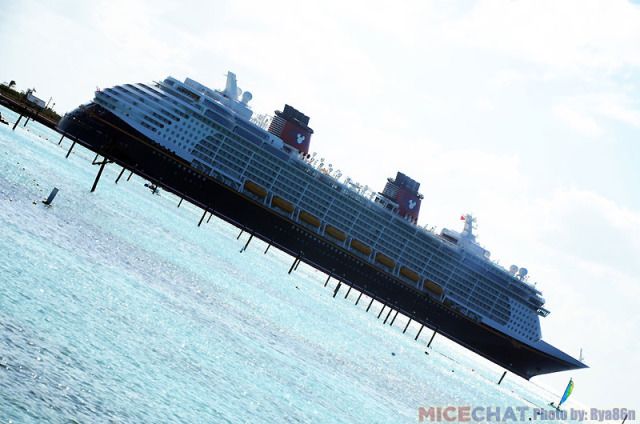 But the highlight of the honeymoon, was the incredible
Disney Dream
.
Seriously, highly recommend taking a Disney Cruise. Not five minutes onboard and we had decided we're heading back this year for the
Disney Fantasy
!
Altantis Resort
, Paradise Island, Bahamas.
Castaway Cay
is Paradise!
This small speck in the Atlantic Ocean is a major highlight of cruising with Disney
Back on the main land, we couldnt return home without hitting the original!
Back to where
this story began
...
and see a
little water show
for the first time.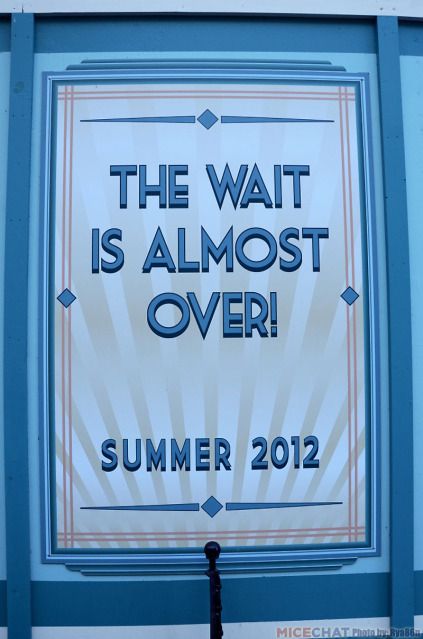 I have been waiting, and will happily be back later this year to see
the changes
!
Also had to check out a
Giant Monkey
before leaving.
Giant Robots
will need to wait for the next trip!
If a 5 week, theme park filled holiday wasnt enough, we have more theme parks back home!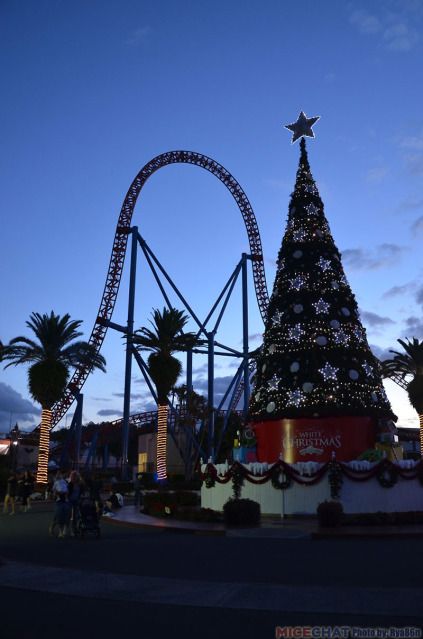 White Christmas at
MovieWorld
and a new, very
Green
, coaster too!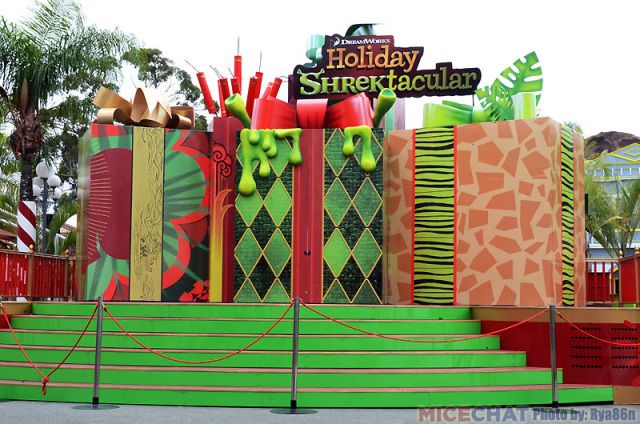 More Green at Dreamworld too, in the
Christmas Shrektacular
.

A great place to start 2012!
Scarlett Stahl takes us with her to the annual Animation Guild party

By Scarlett Stahl
Judy Hall with
Angus Oblong

All humor aside, it was a wonderful party, with most attendees dressed in suitable Western attire. The food was delicious Western dishes of little hamburger size buns laden with barbecue as well as salads and three kinds of chili: vegetarian, chocolate mole and fire style. There was extra barbecue sauce as well as cheese and onions to add to the sandwiches and chili. Soft drinks and water were available for all with a cash bar for alcoholic beverages. There were stations outdoors as well as indoors and also downstairs with waiters circulating with food. The desserts were too numerous to even mention but were definitely enticing.



Guests circulated and networked with their colleagues throughout the venue. There were some star entertainers mixed with all the wonderful background workers without whom, the Animation Field would not exist. A large number of them took advantage of the opportunity to venture into the corridors and exhibits of the Autry Museum, where food and beverages were not allowed.



Some of the well known guests are listed below to give a sampling of the talent present:

June Foray, first lady of animation voices, best known for Rocky in Rocky and Bullwinkle



June Foray with Sandy Krutilek


Jerry Beck, well known animation historian and author as well as Vice President of ASIFA-Hollywood

Margaret KerryMiceChat's 7th Anniversary breakfast - a limited number of tickets are still available
HERE)



Scarlett Stahl with Margaret "Tinker Bell" Kerry


Mark Silverman, the voice of Rod Serling in the Tower of Terror and numerous other voices

Rick Farmiloe, supervising animator of Scuttle in Little Mermaid as well as Abu in Aladdin as well as many other animated films


Rick Farmiloe with girlfriend, Amanda Raymond


Angus Oblong, creator of the TV series The Oblongs (adult cartoons)

Floyd Norman, Disney Legend, animator and cartoonist

Floyd Norman with his wife, Adriane



Tom Sito, animator, author and Board Member ASIFA-Hollywood

David Derks, Board Member ASIFA- Hollywood


David Derks, Jerry Beck and Mark Silverman

It was an amazing event, and I'm so happy to be able to share it with all my MiceChat pals. See you at the MiceChat 7th Anniversary - January 27th through 29th.


Back To Reality - Alain Littaye and MiceChat Bring Disneyland Paris Back to Life
by Dustysage
One of my very favorite Disney books of all time is Disneyland Paris From Sketch To Reality. Sadly, it has long been out of print and now goes for about $500 used and well over $1,000 in new condition. Over the years, I've become a close personal friend of the author and recently discovered something which will benefit all of us (or at least the first 200 of you to respond).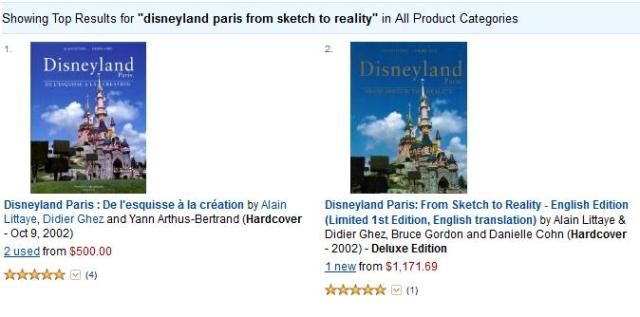 Here's a current look at the book on Amazon (Yikes!)


Way back when, author Alain Littaye released his Disneyland Paris Book "From Sketch to Reality" in a regular version (which was sold at Disneyland Paris) and a Limited Collector's Edition. However, due to printing expenses and other reasons, he never completed the printing of the English version of the Collectors Edition. That's where I come in. I've offered to help finance the printing of the remainder of the allotment of the Collectors Edition if we meet a certain number of preorders. And THAT is where YOU come in!



If we are able to obtain 200 preorders (at the original printing price of the book), we'll have the books sent to print and deliver them to those who preordered at the original rate. If we don't meet the preorder requirement by March 15, 2012, we'll cancel the print and refund all the money. If we are able to complete the printing, those who buy the book after preorders are over will pay the new 'higher' cover price (the book will go up an additional $40 after the preorder). So, it definitely pays to get in early and help us with the preorder requirement.

For those of you who aren't familiar with the collector's edition of Disneyland Paris, From Sketch To Reality, it is one of the most collectible Disney books ever printed. The collector's edition is printed on a luxury glossy paper and has gold printing on the cover and dust jacket, it was limited to 2000 copies in English ( and 2000 in french ), each copy has a number, AND each copy includes four beautiful "lithographs" of WDI artwork for the Walt Disney Studios. Each of these lithographs is suitable for framing. It's a big book with 320 pages and 750 pictures in it. We're pretty confident that we can achieve the required number of preorders and have the book printed and shipped this Spring.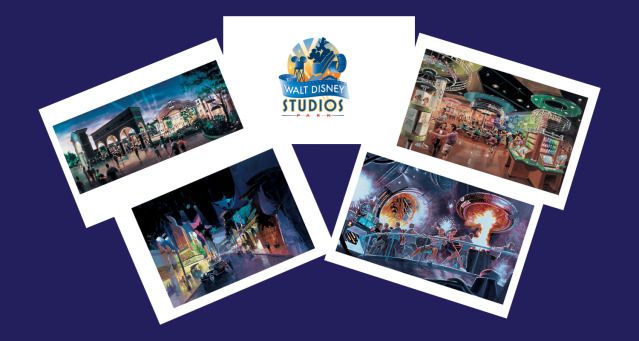 These are the Walt Disney Studios Park lithos.


10 years ago, the collector's edition was 100 euros (plus 15 euro for shipping, with is about $150). When the pre-orders are over and the book is back in regular stock, its price will increase to 130 euros plus 15 euro shipping(which is about $190), which means that pre-ordering the book will help you save a substantial amount and does a good deed at the same time.

The book is expected to be released late March or April 2012, as we hope to have the collector's edition released in time for Disneyland Paris' 20th Anniversary.

So, how can you pre-order a copy of this collector's edition? Just click this link to the MiceChat Store and select the option to buy the Disneyland Paris book, including how many copies you'd like. If you are like me, you'll buy one to keep unopened and one to put out on display and read. Please note that a pre-order needs to be paid in full to be consider a completed order. The price for a pre-order of a collector's edition copy is 100 euros, plus 15 euros for shipping anywhere in North America and Europe (additional shipping fees may apply to other parts of the globe). Since most of you are US citizens, we are using the conversion rate of $150 (That's the total price for one book with shipping).

Finally, the quicker we reach the needed preorder threshold, the quicker the book will be reprinted. So, we appreciate your assistance in placing your preorder as soon as possible. There will be a maximum 730 copies of the book produced in English, so there is a high likelihood that it will sell out quickly and go right back to those astronomical resell prices on Amazon and Ebay. Pick up all the copies you'll ever want now!

We are so excited to be involving you in this little adventure. Below, you'll find a description of the book from Alain, as well as some visuals from the inside of the book. I've included a little video I took a couple of years ago about the book.

<iframe width="420" height="315" src="http://www.youtube.com/embed/sedbFxKfmdo" frameborder="0" allowfullscreen=""></iframe>



Meet Disneyland Paris, From Sketch To Reality, a gorgeous "coffee table book" with 320 pages and 750 pictures - of which 500 are park and attractions photos and 250 are Walt Disney Imagineering renderings! The size is 9 x 12 inches, all pages are in color and it's hardbound with a glossy dust jacket. The text (by Disney historian Didier Ghez), was written after more than 75 interviews he conducted with the Imagineers who created the park. He goes into just about everything you wanted to know about this unique place that many describe as the most beautiful "Magic Kingdom" ever created by WDI.



It took five years to create the book, and it looks just as good as we had hoped for at the beginning - in fact Imagineer Bruce Gordon told us that it was "probably the best book ever done on a Disney theme park". Coming from Bruce, who created the classic "Disneyland, The Nickel Tour" book with David Mumford book, it was more than a compliment.

The first chapter about Main Street has 52 pages and introduces the reader to the "legend" of Main Street, USA. You'll learn all about the Disneyland Paris Railroad, the unique "Discovery" and "Liberty" Arcades; find out about the architecture, the restaurants (like "Walt's," a tribute to Walt Disney, but also inspired by Club 33 in Anaheim) and the shops; with dozens of photos, renderings, models, as well as the "cities of the future" posters located in the "Discovery Arcade."

The second chapter on Frontierland discusses the park's western side, with extensive sections about its major attractions, "Big Thunder Mountain" and "Phantom Manor." In fact the book has the longest sections ever put together in a book on all the major attractions. The Pirates of Caribbean section in the Adventureland chapter is 26 pages, Phantom Manor has an additional 16 pages devoted to it, as does Space Mountain, it's a small world, etc. The photo material was so great that we kept adding more pages to the book, which was supposed to have only 240 pages when we started... we ended up with 320 upon completion!

The Frontierland chapter also covers the Mark Twain Riverboat, the River Rogue Keelboats, Fort Comstock, all the restaurants, the shops and Cottonwood Creek Ranch - and featurs stunning photos of Disneyland Paris from the air by Yann Arthus Bertrand, author of The Earth from Above that make spectacular "double-pages," and allow the reader to discover the park from a whole different angle.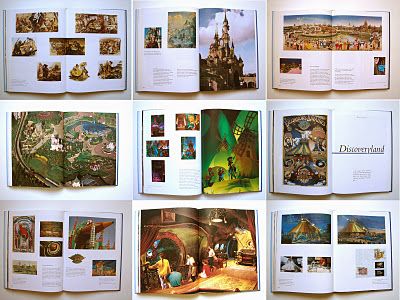 The Adventureland chapter is even more interesting, as many elements of the land exist only in Paris - such as the Bazaar and Aladdin to Africa and the ex-"Explorer's Club." Plus there's a long section about "Indiana Jones and the Temple of Peril," "Adventure Isle" and "The Swiss Robinson Treehouse" and, of course, "Pirates of Caribbean" the land's major attraction and featuring its amazing Audio-Animatronics! All in all there are 56 full pages about Adventureland, and as in the previous chapters, there are dozens of photos, lots of concept art, and many shots of Imagineers at work. There's even a great bonus here, with the Marc Davis artwork for "Pirates" also included.


56 full pages are also dedicated to Fantasyland. There's an extensive look at Sleeping Beauty Castle, sections on all the dark rides (Snow White, Peter Pan and Pinocchio), as well as a look at "Alice's Curious Labyrinth," the "Mad Hatter's Tea Cups," "Storybookland," and "Casey Jr." There are even 14 pages about "it's a small world" with stunning photos of nearly all the scenes in it. Here, the reader can discover a new attraction that exists only at Disneyland Paris, with a great view from above of Alice's Labyrinth.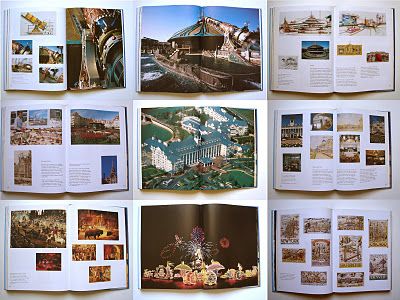 In fact, the Nautilus chapter takes you on a visit with photos of every room of this detailed walk-through and two double page photo spreads, one which makes you feel you're inside Captain Nemo's grand salon, and the other showing you a unique view of Discoveyland featuring the Nautilus and Space Mountain in a kind of "CinemaScope" view.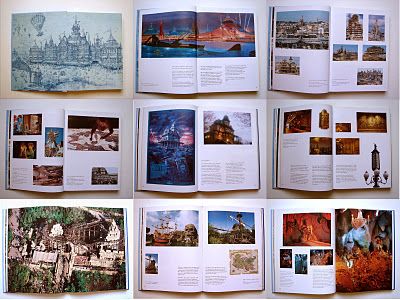 When the book was released in early 2002, the Walt Disney Studios didn't exist, so you won't see it in the book (This is Disneyland Paris as it was in its glory days). But there's still one last chapter about the hotels of the park, and Disney Village too, with the great Buffalo Bill Wild West show that entertains hundreds each evening. And because every day in a Magic Kingdom should end with a parade and fireworks, the Main Street Electrical Parade heads down Main Street with fireworks high above the castle in this gorgeous Herb Ryman painting which closes the book!



So, what are you waiting for?

This is the opportunity of a lifetime. Pick up your copy of what is likely to be the last copies of Disneyland Paris, From Sketch To Reality to become available - Preorder your copy today in the MiceChat Store!

More great postcard images from DisneylandPostcards.net

Once again, we must thank Ken Eslick, of DisneylandPostcards.net. This week we have a series of cards issued by the United States Postal Service.
Starting in 2004 and finishing in 2008, the United States Postal Service released a series of stamps commemorating The Art of Disney. As well as stamps, they issued other products which included these postcards. There are five themed sets with four cards per set. The themes are; Friendship, Celebration, Romance, Magic and Imagination.
Ken Eslick's Disneyland Postcard Reference Guide is a fascinating look at the history of Disneyland postcards. You are likely to rekindle many memories, and discover things you never knew about the parks, as you browse this collection. Thanks again, Ken!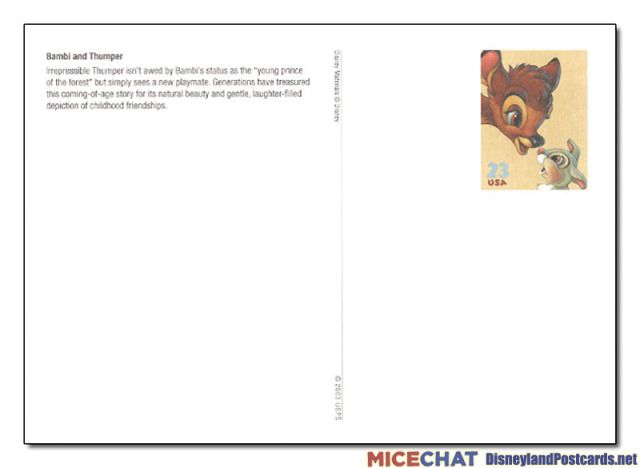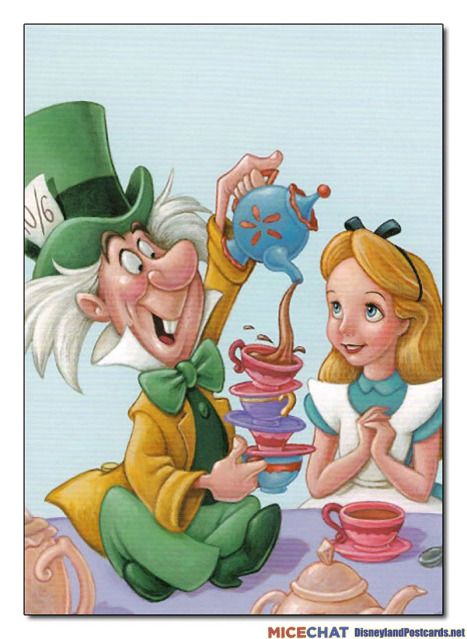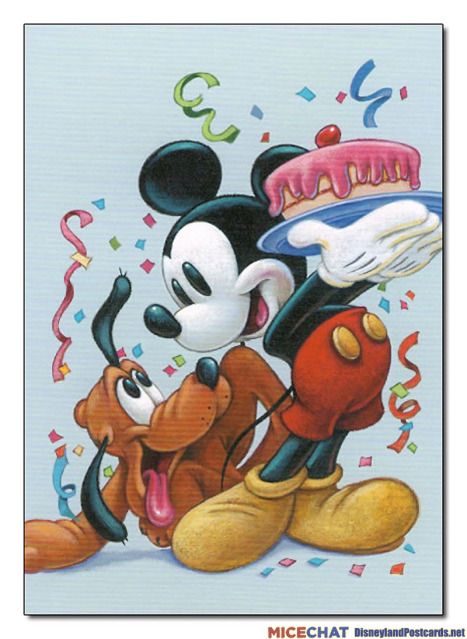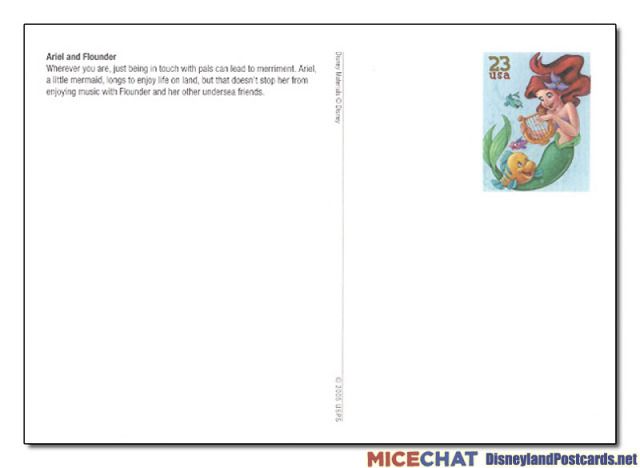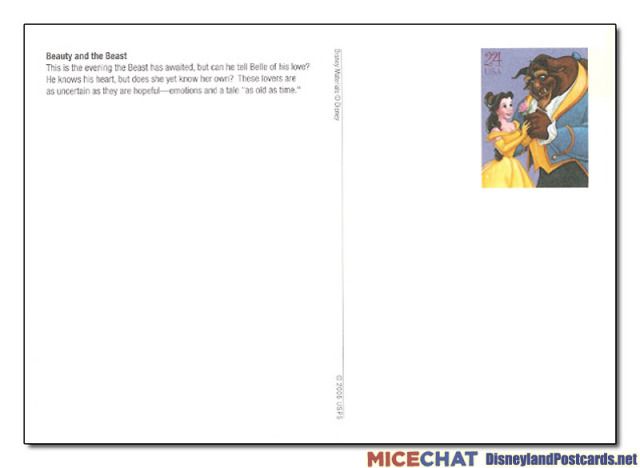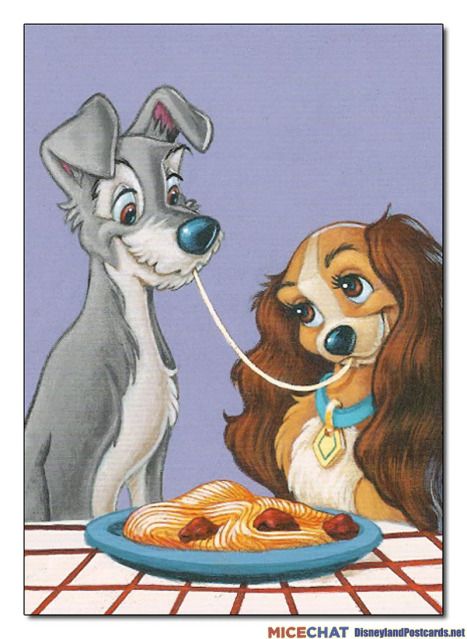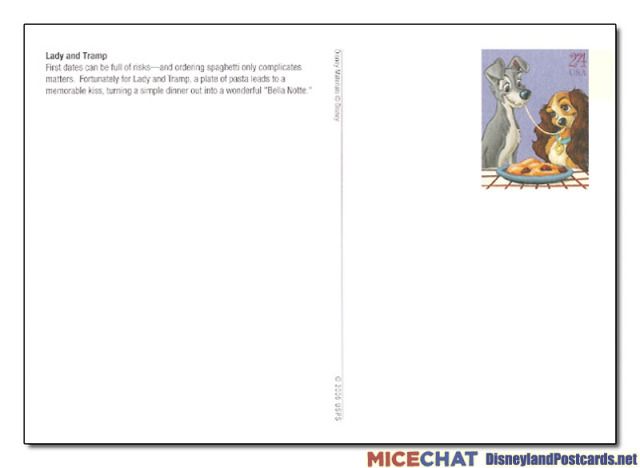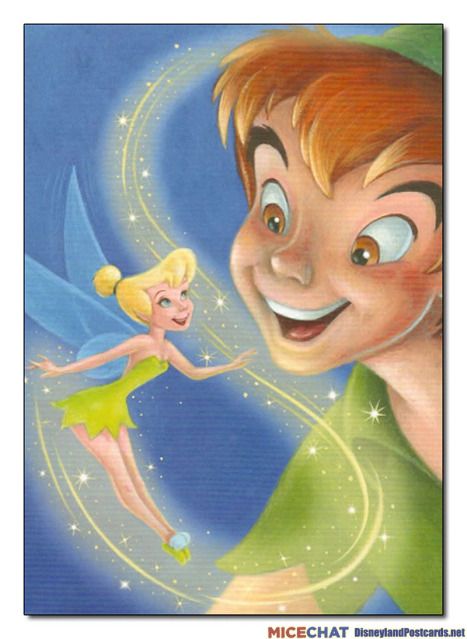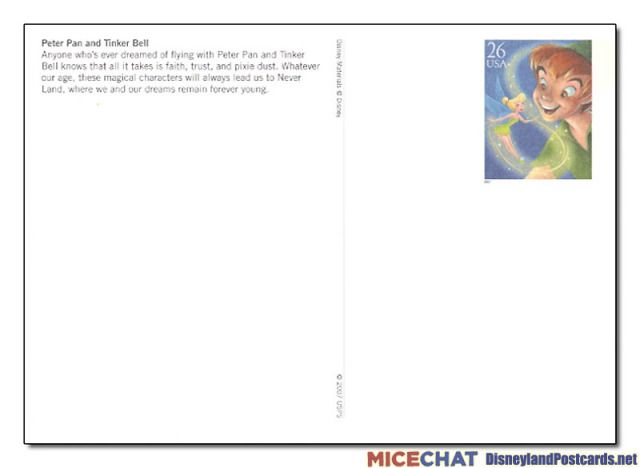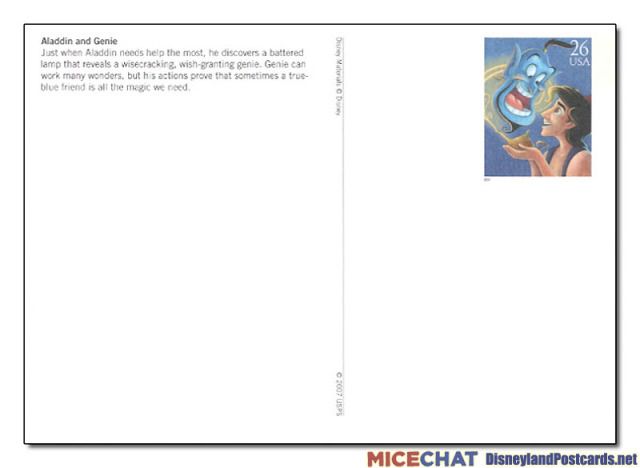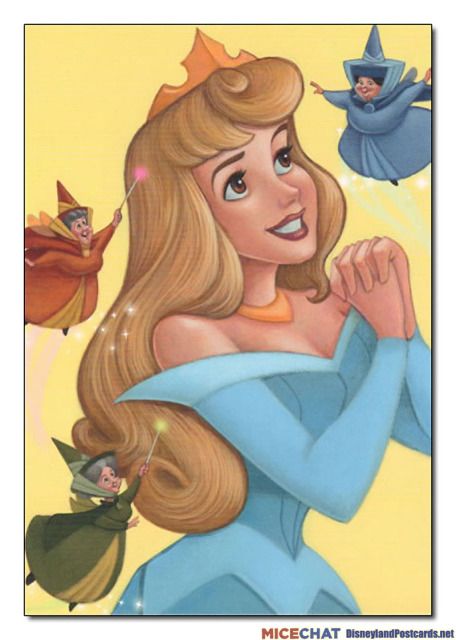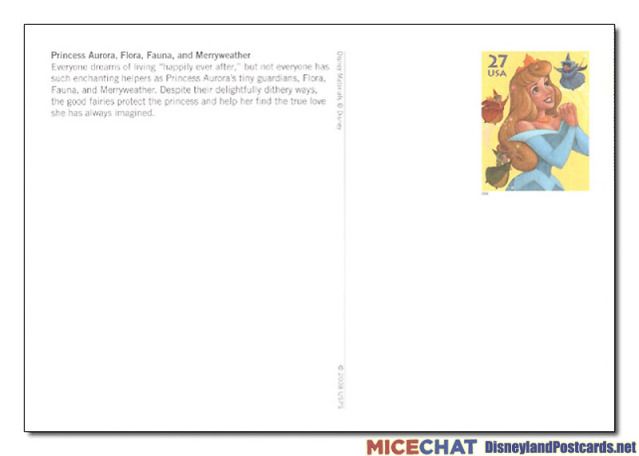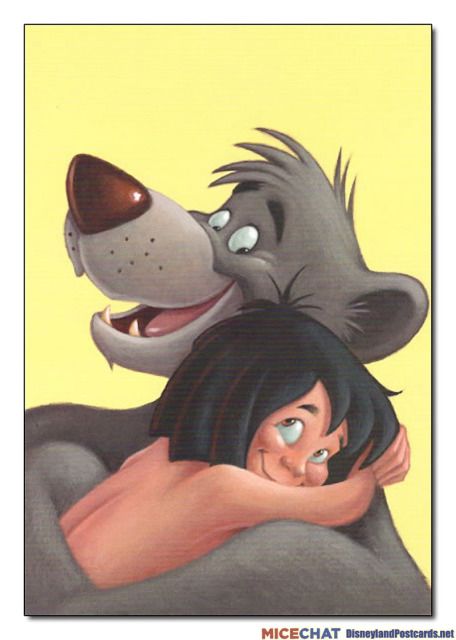 Might we also suggest that you visit these fine MiceAge/MiceChat attractions for even more Disney and theme park fun:
And that brings us to the end of another week. Our photographers have just enough time to reload their cameras before we see you all again next weekend. Thank you to all of our wonderful readers, and as always, a huge thank you to our amazing team of global photographers, spies, and gossips:

Rya86n
Scarlett Stahl
Alain Littaye Disney and More Blog
Ken Eslick DisneylandPostcards.net

Your Editor - Rixter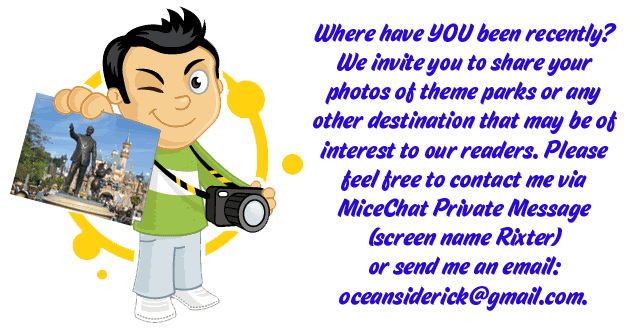 It is readers like you who make MiceChat such a special place.
Don't miss a single one of MiceChat's Featured Blogs (including the Weekend Update). Add our feed to your favorite feed software or site:
Follow us on Twitter