Welcome to the Weekend Update!
This week
Denise Preskitt
shares photos of
Eli Manning
visiting the
Magic Kingdom
after his Super Bowl win. Denise also spent a very romantic night at the concierge level of
Disney's Beach Club
. This certainly qualifies as a deluxe Disney experience.
We have more photos from
Sir Clinksalot's
trip with the
Theme Park Review
folks.
Six Flags Over Georgia
looks like a theme park worth visiting.
Finally, we have some more vintage postcards from
DisneylandPostcards.net
.
Just as a reminder, we're always looking for photo reports from around the world. If you have taken a noteworthy trip lately, consider sharing it with your fellow Weekend Update readers. My contact information is at the end of every Weekend Update column.
Enjoy your weekend!
Denise Preskitt's Walt Disney World Update
I'm sharing some photos and video of both Eli Manning at the Magic Kingdom as well as the Beach Club Concierge (Stone Harbor Club).
Super Bowl MVP Eli Manning paid a visit to the Magic Kingdom the day after the game. Many guests wore their Giants shirts, and some waved signs.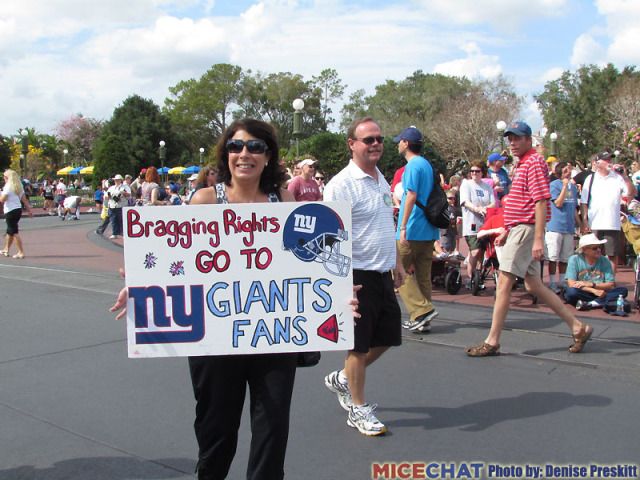 Eli Manning with Mickey Mouse: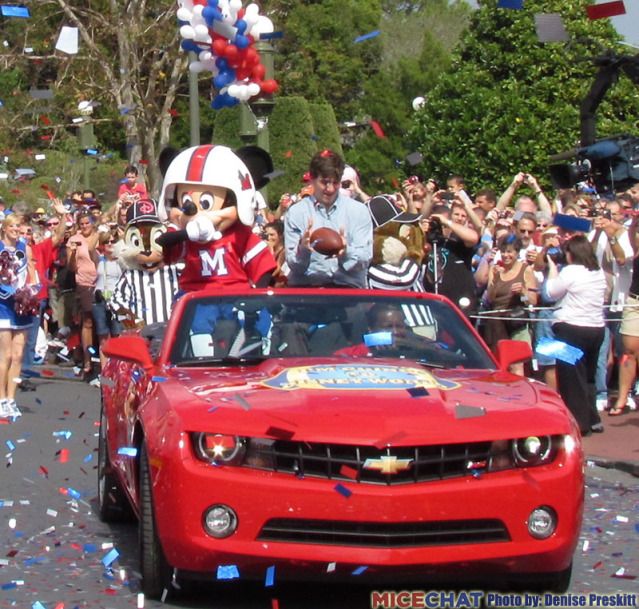 Eli Manning in the Rose Garden: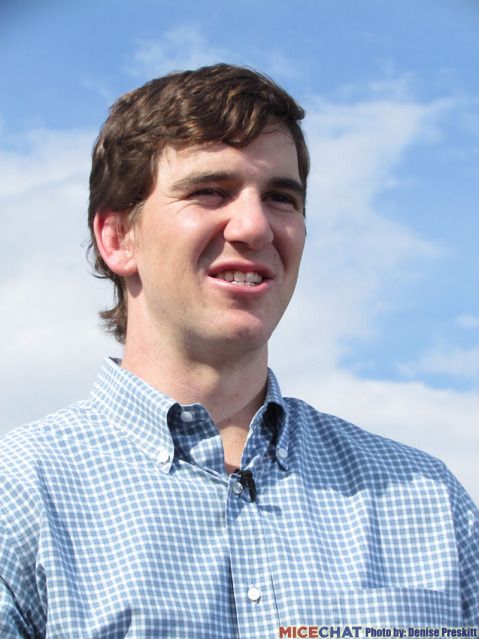 Video of Eli Manning:
<iframe width="640" height="360" src="http://www.youtube.com/embed/1mYY6K-Gb0w" frameborder="0" allowfullscreen=""></iframe>
We stayed for one night at Disney's Beach Club in concierge, in the Stone Harbor Club. Out of the over 200 nights I've stayed at Disney resorts over my life, I've only stayed at Concierge level maybe 5 nights now. When I've had it, I like to really utilize it. We had a great deal on the room, and we arrived early and stayed late on the 2nd day. We did leave the resort for a few hours, we were given La Nouba tickets by a couple we'd met who couldn't go (the wife was sick), and then we went to Illuminations.
The view from our room: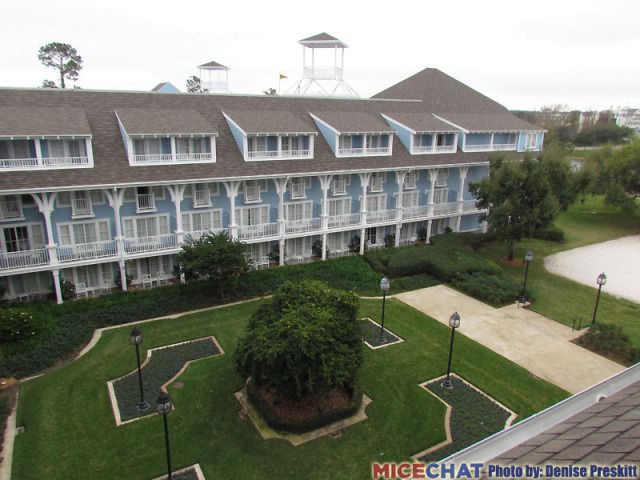 Looking at the room with the GoPro: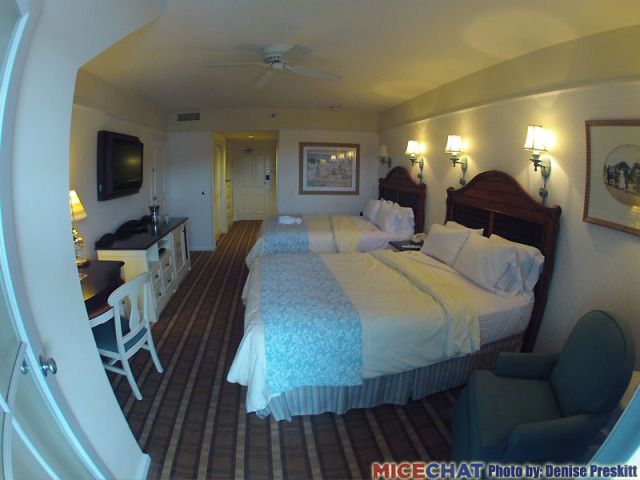 The balcony: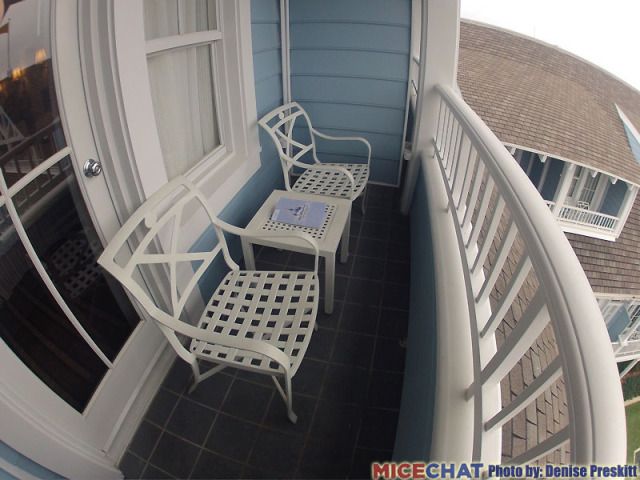 Mickey head towel: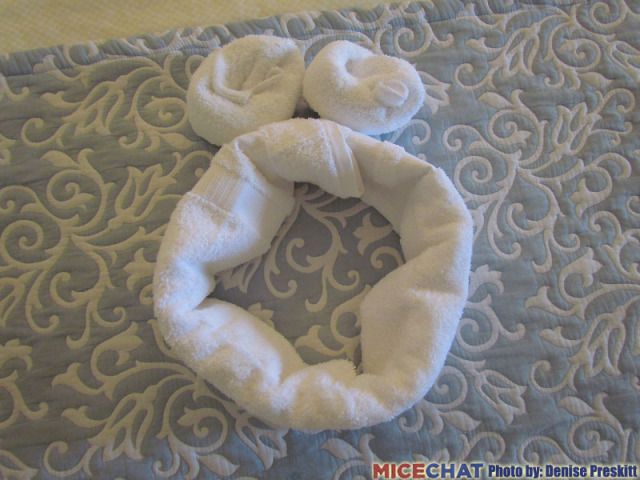 Chocolates on the bed: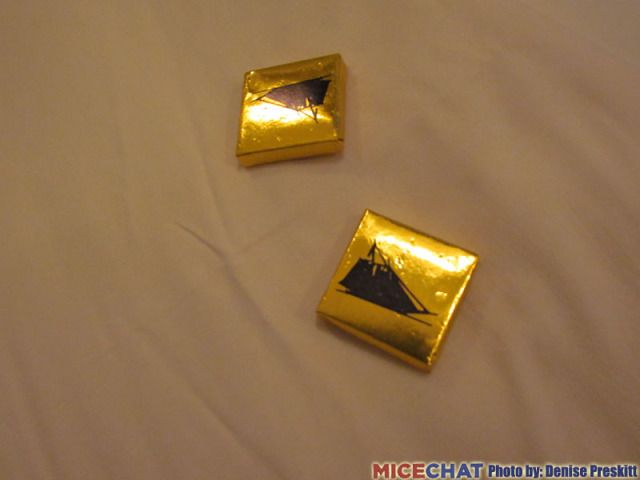 Our room:
<iframe width="640" height="360" src="http://www.youtube.com/embed/51ced6SUvI8" frameborder="0" allowfullscreen=""></iframe>
Concierge lounge offerings during the time we were there included cheese and crackers:
Wine (and beer, cordials):
Peanut butter and jelly for the kids: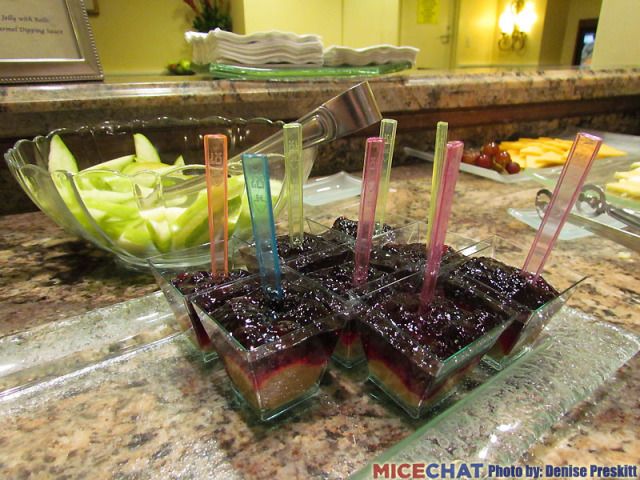 Desserts:
Mickey Mouse sink handle in the Concierge lounge bathroom:
Concierge lounge video:
<iframe width="640" height="360" src="http://www.youtube.com/embed/_RjbWzfJvcI" frameborder="0" allowfullscreen=""></iframe>
Stormalong Bay: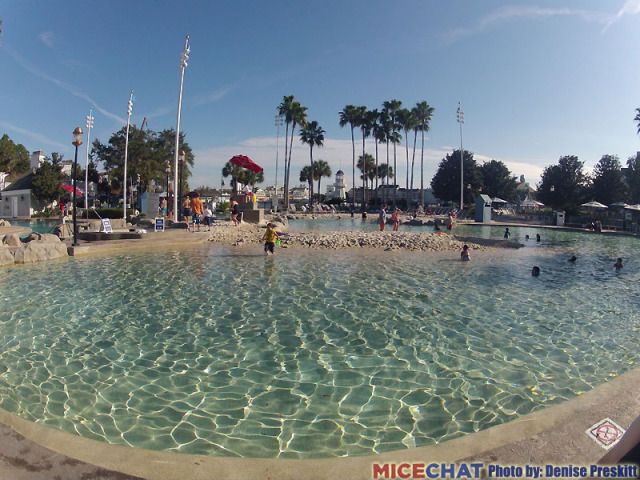 Video of the pool slide:
<iframe width="640" height="360" src="http://www.youtube.com/embed/TaVK4FstGE0" frameborder="0" allowfullscreen=""></iframe>
Indoor whirlpool in the fitness center: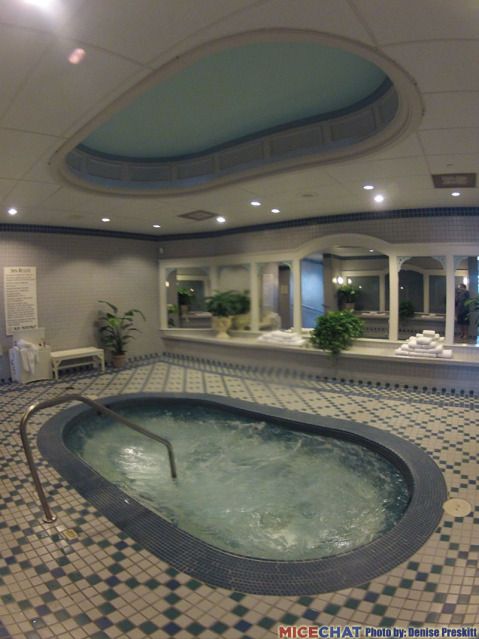 As always, you can read about all of these stories in more detail at Denise's website: Mousesteps.com
Sir Clinksalot continues our tour of Six Flags over Georgia
In our last update, we took a look at the activities around Deep South Bash and the coasters of the park. But this park isn't just about the coasters.
During our visit, the park was getting ready for Fright Fest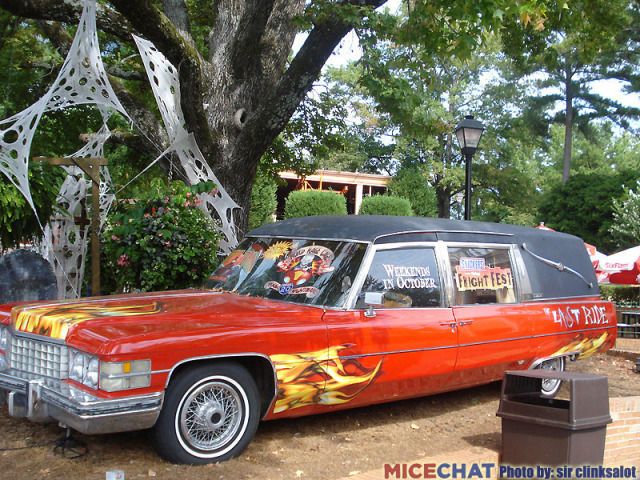 The Gotham City area is very reminiscent of Tim Burton's "Batman Returns"
The ever popular Batman: The Ride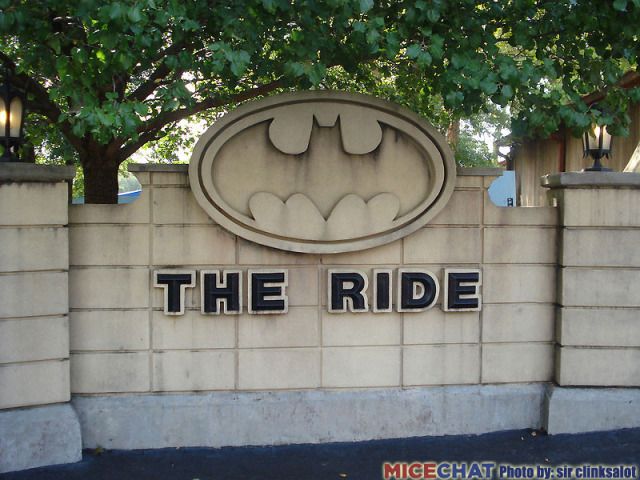 The back-side of the park continues the southern theme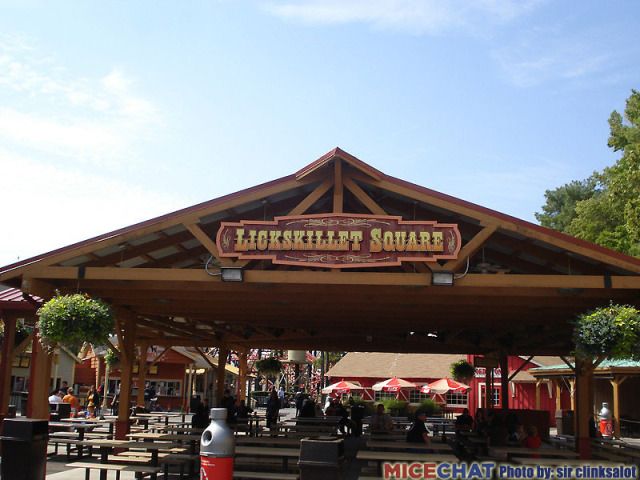 One of the best parts of any Theme Park Review event are the back-stage tours
We got real up close to most of the coasters at the park during our tour.
Ninja:
More warnings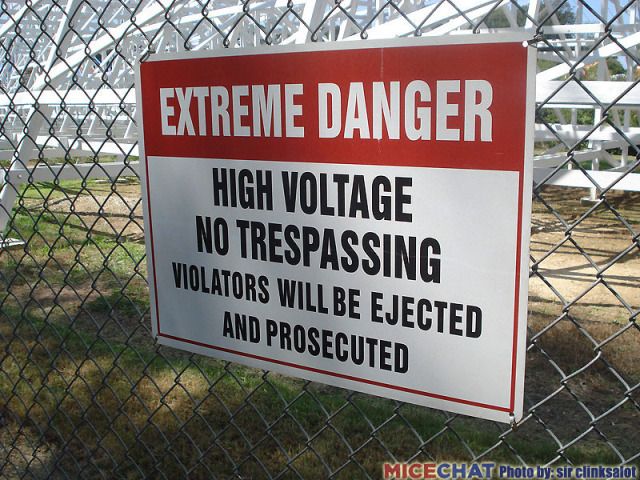 Great American Scream Machine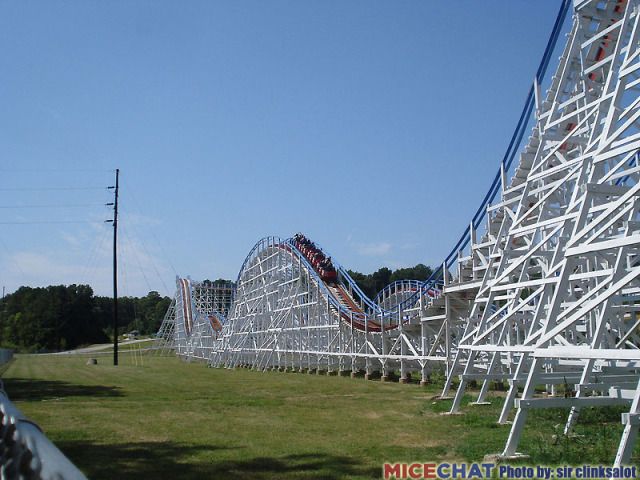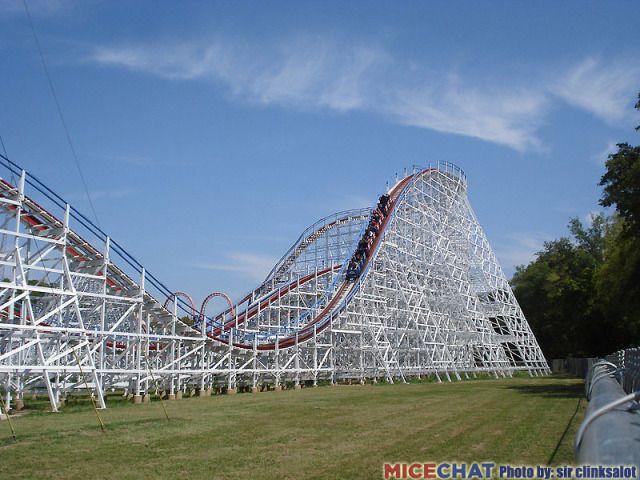 A plethora of Coaster Geeks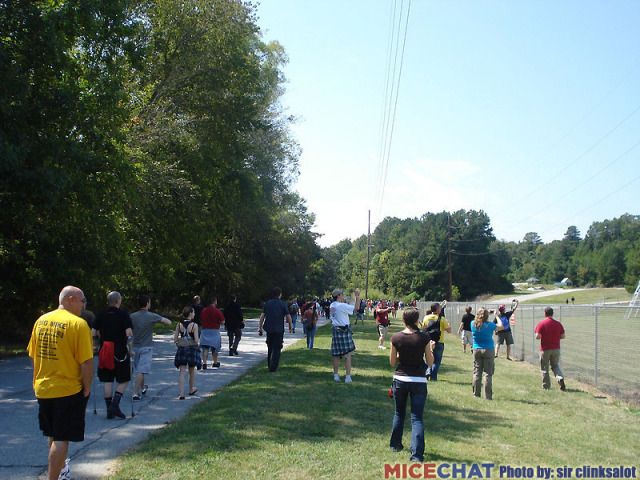 More of GASM
The employee lot ... don't "loose" anything.
We got very up close and personal with Superman: Ultimate Flight
Next we went to another behind the scenes area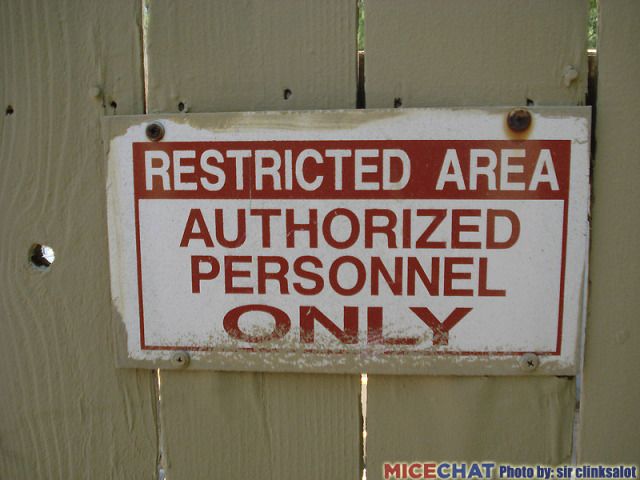 We got to go right under Goliath
And very close to the newest coaster, Dare Devil Dive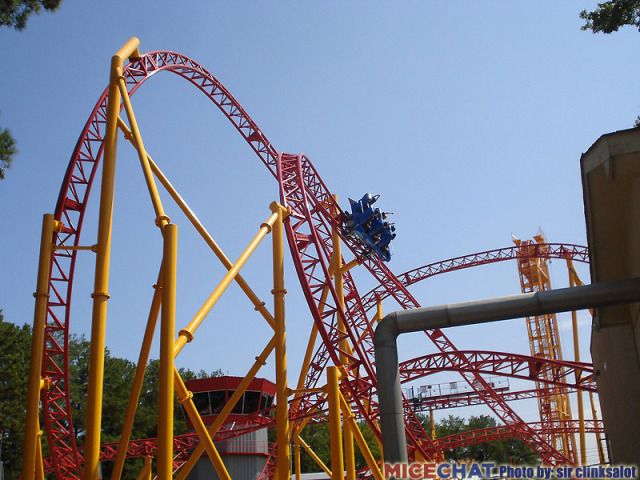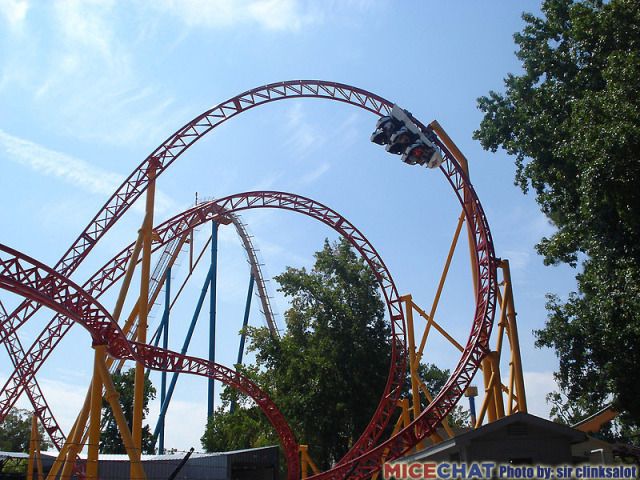 One of the highlights of the tour was a behind the scenes look at the classic Mindbender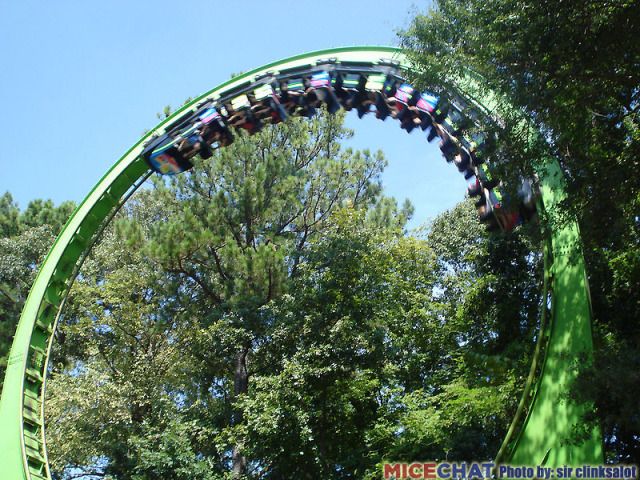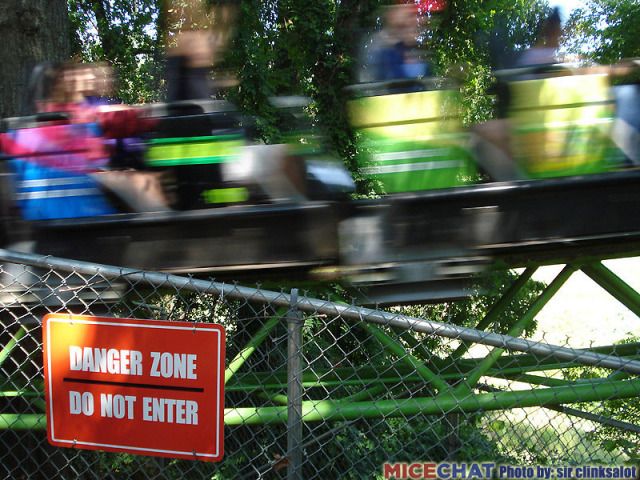 An exclusive event for Deep South Bash was Exclusive Beer Time (the park doesn't even serve alcohol to "normal" guests)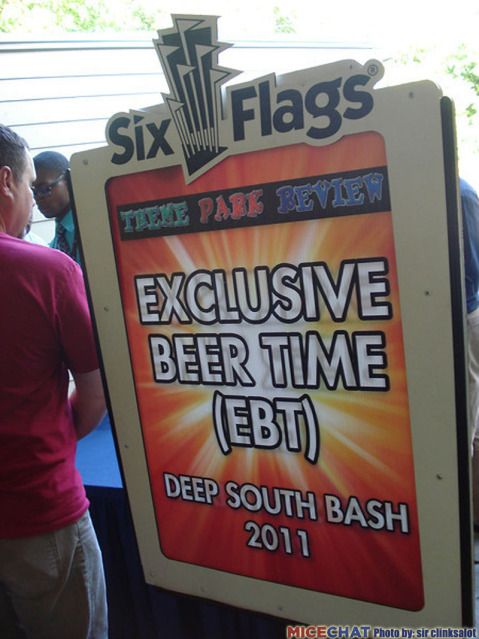 Many prizes were awarded for "TPR Quest".
As night descended, we were able to get some shots of Viper. It sure "looks" pretty.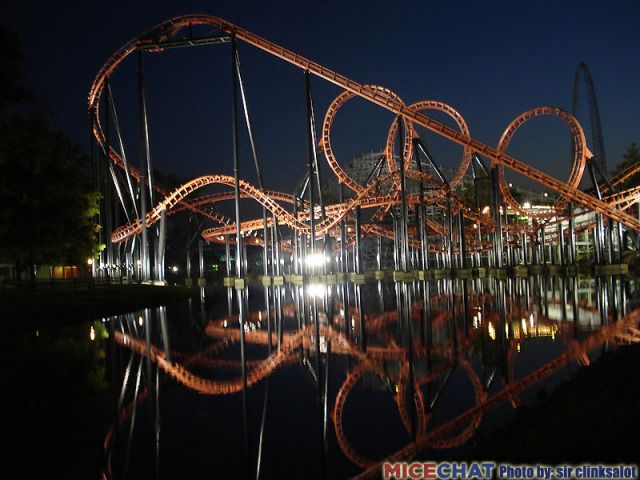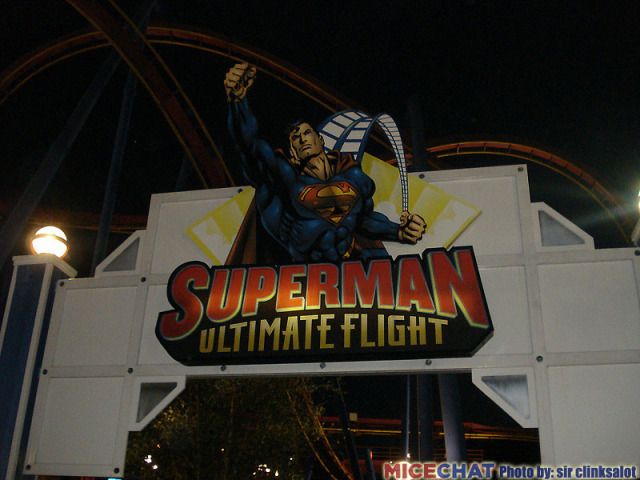 Great American Scream Machine was the place for the TPR Water Challenge
Dare Devil Dive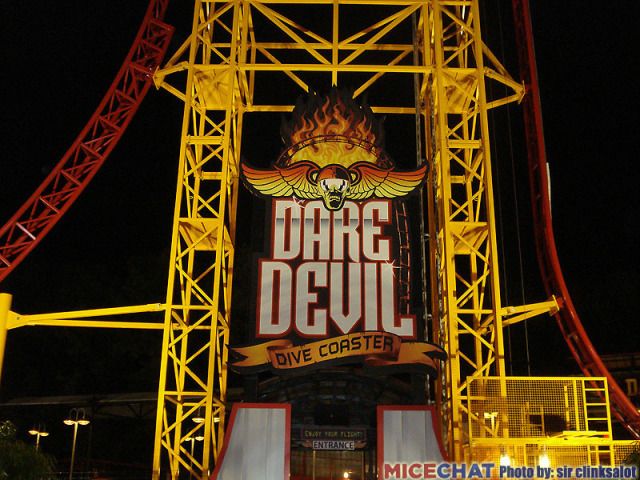 This line was 90 minutes long during the day, 90 seconds during ERT (at most)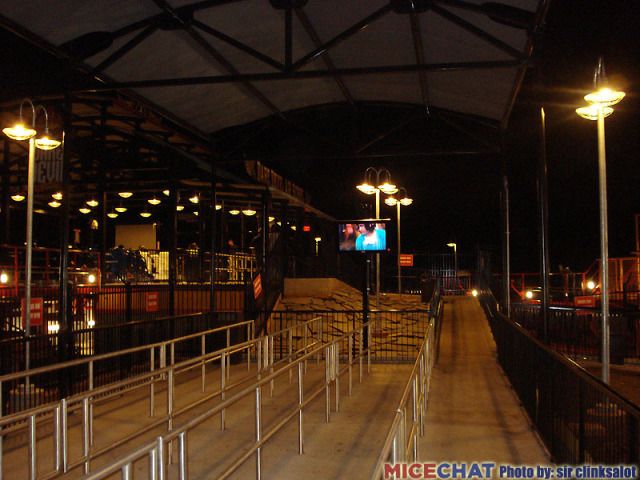 The night ended with about 20 straight rides on Goliath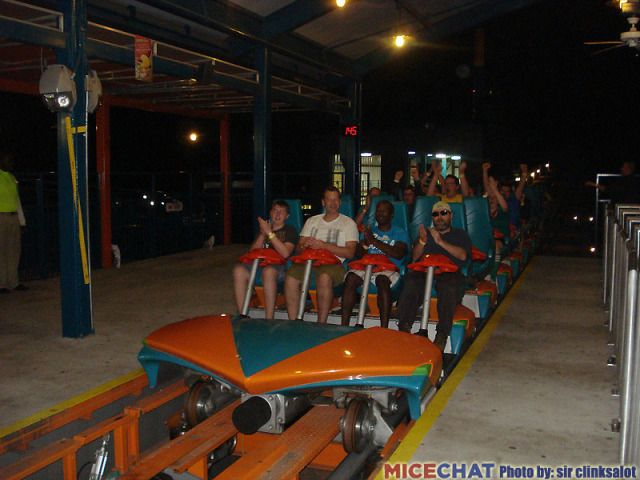 Only wait was for the front row. Otherwise, just stay on or maybe try to ride in every row.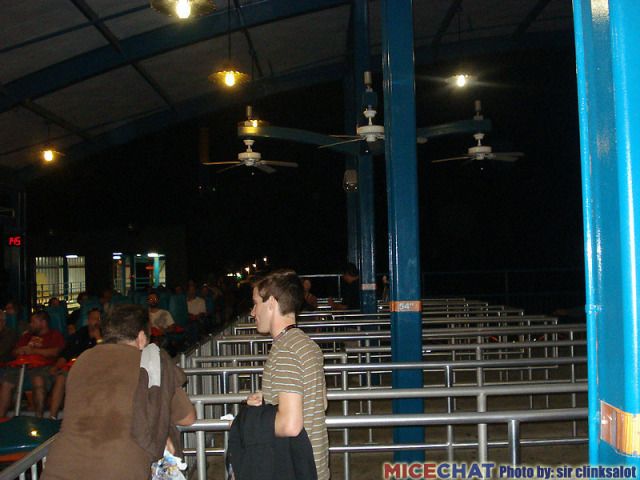 As midnight approaches, the end of ERT is near. Only the die-hards remain.
If you ever have a chance to do one of these events, we can't recommend them enough. West Coast Bash is coming up next weekend and is ALMOST sold out. Head over to TPR to register for this event. You won't be sorry. Info can be found here:
More great postcard images from DisneylandPostcards.net

Many thanks, once again, to Ken Eslick, of DisneylandPostcards.net. This week we have a small group of cards with images of the Haunted Mansion which are quite unique.
We urge you to pay a visit to Ken Eslick's Disneyland Postcard Reference Guide. It is an enlightening resource which appeals to postcard lovers and Disneyland fans, alike! It is also a valuable history of the Disneyland park.
Might we also suggest that you visit these fine MiceAge/MiceChat attractions for even more Disney and theme park fun:
And that brings us to the end of another week. Our photographers have just enough time to reload their cameras before we see you all again next weekend. Thank you to all of our wonderful readers, and as always, a huge thank you to our amazing team of global photographers, spies, and gossips:

Denise Preskitt Mousesteps.com
Sir Clinksalot
Ken Eslick DisneylandPostcards.net

Your Editor - Rixter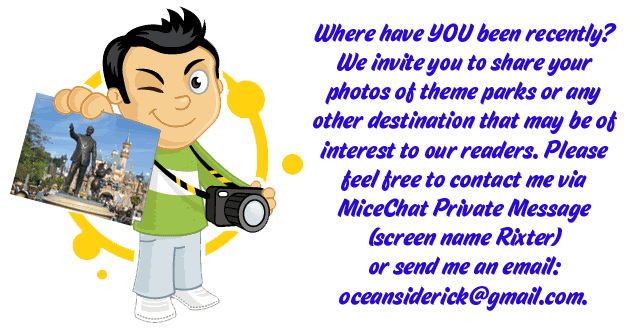 It is readers like you who make MiceChat such a special place.
Don't miss a single one of MiceChat's Featured Blogs (including the Weekend Update). Add our feed to your favorite feed software or site:
Follow us on Twitter