Before we get started on our
Weekend Update
trip around the world, I wanted to take a moment to explain the conspicuous absence of one of our most prolific contributors. My fellow MiceChatter and dear friend
SummerInFL
has had some momentous changes in her life recently. Despite everything going on in her life, she managed to regularly share her unique reports on her many travels around her home state of Florida. Over the years, I have come to have a better appreciation of the many historic and cultural landmarks throughout the state thanks to Summer's reports.
Summer finally ran into something that stopped cold her reporting capabilities. And it's a wonderful thing...she and her husband Phil are going to have a baby! We want to take this opportunity to thank Summer for everything she has done for MiceChat and the Weekend Update and wish her well on the upcoming blessed event!
We may not have Summer's photo reports for awhile, but
Denise Preskitt
keeps on coming through for us with reports on her activities around the Orlando area. This week she updates us on new construction on
Disney
properties as well as some news from
Universal Orlando
.
We continue to enjoy the beautiful images that came out of
Rya86n
's honeymoon trip. The
Magic Kingdom
has never looked so good!
What could be better than a river trip in France titled
Burgundy and Provence
on a ship called
The River Royale
? We get to tag along with
Scarlett Stahl
as she sails through some scenic French towns.
Merci de visiter le
Weekend Update
!
Google Translate
Disney's Art of Animation Resort is coming along nicely. Photos and video of this and more from Denise Preskitt.


We have been all over the place again this week, so the photos run the gamut (well, still mostly Disney!)
We spent a few hours at Animal Kingdom last week, and I didn't have a good seat for the safari, but I still managed to get a few decent photos.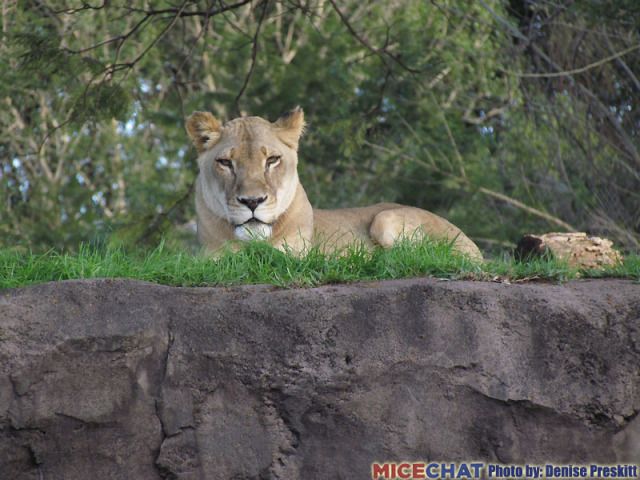 And we rode Expedition Everest twice!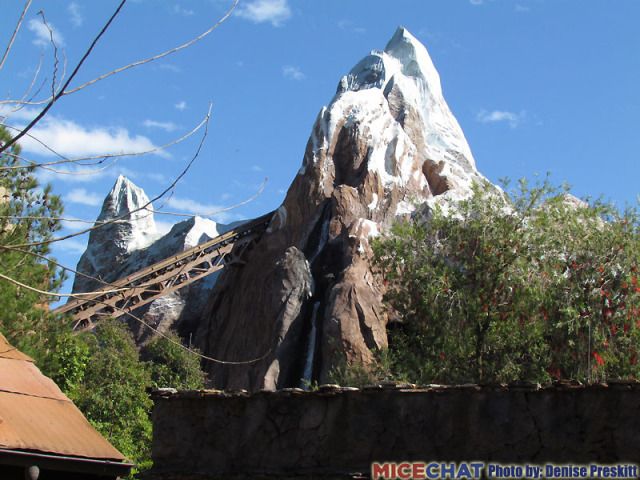 Our Expedition Everest ride video:
<iframe src="http://www.youtube.com/embed/GM_uUSrkd5M" allowfullscreen="" frameborder="0" height="360" width="640"></iframe>
I have been working on my Resort Photo Walks again, here are a few photos from this week! At Fulton's General Store at Port Orleans Riverside, Donald Duck looks dumbfounded:
A frog fountain at Port Orleans French Quarter: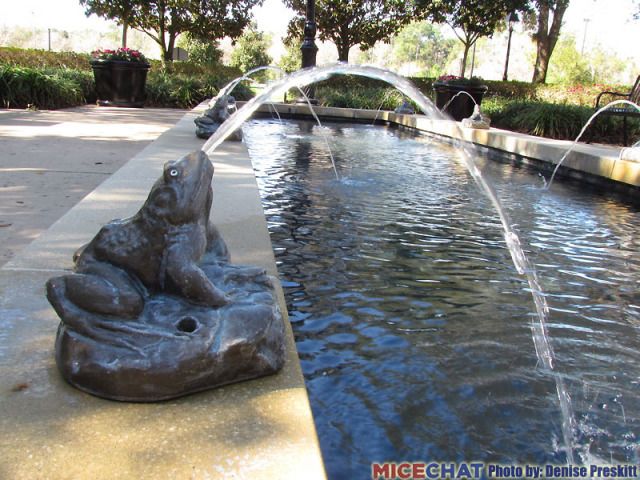 And one of many alligators at Doubloon Lagoon, Port Orleans French Quarter:
I took this video of Doubloon Lagoon (Jeff edited):
<iframe src="http://www.youtube.com/embed/gDfmL6_7UY0" allowfullscreen="" frameborder="0" height="360" width="640"></iframe>
The Rainforest Cafe is under a lengthy rehab, the volcano will eventually include lava:
But one of the popular birds was out in front of the construction...:
While a squirrel ate the bird's food:
We went to a special preview of the Blue Man Group's newest segments: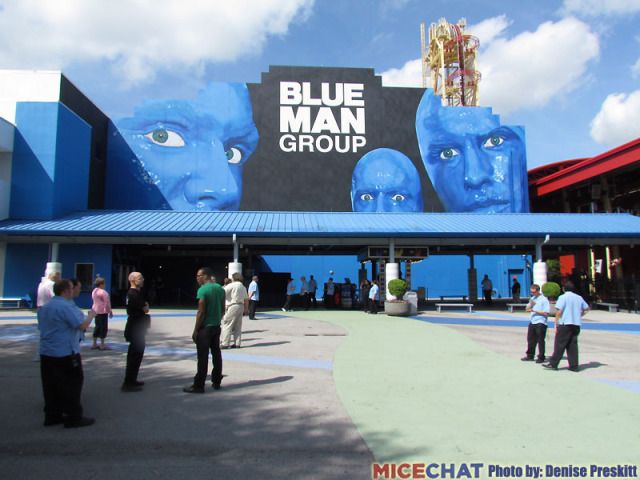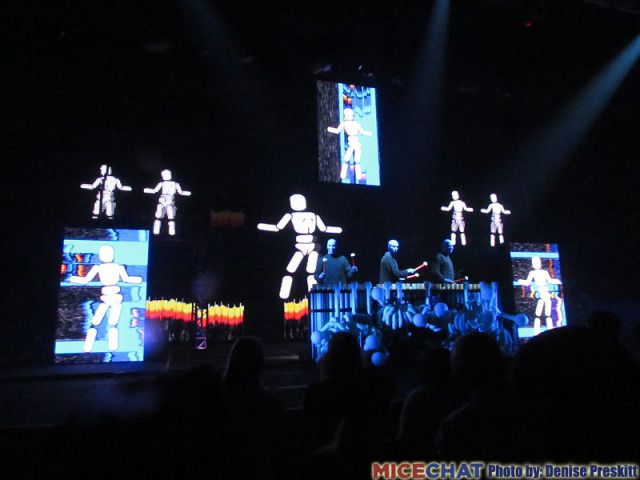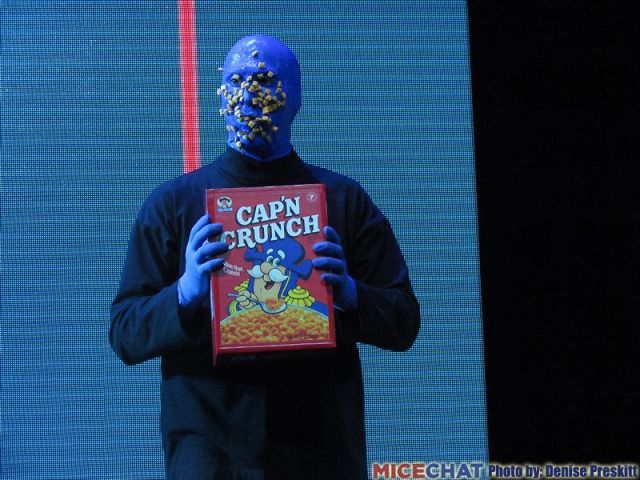 Miniature golf is coming to Universal:
And signs are going up around Disney's Art of Animation Resort: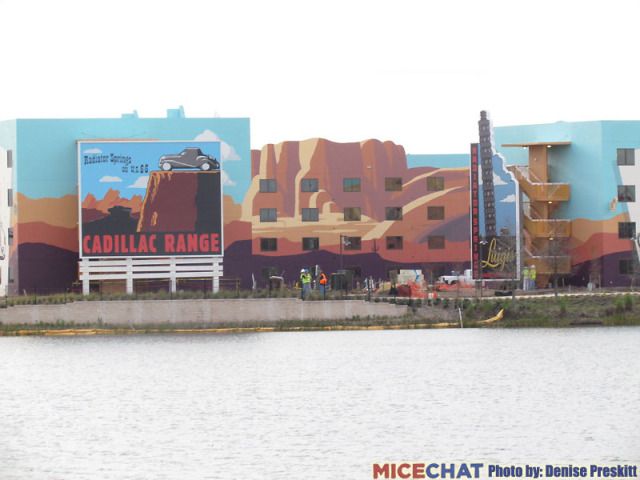 Crush and Dory:
Our Art of Animation Resort video:
Denise has been hard at work at her website recently. If you haven't visited lately, you really ought to check it out: Mousesteps.com
Share your vacation photos with the Weekend Update
Rya86n continues his honeymoon theme park tour at the Magic Kingdom!
This week, I'm sharing some of my
Magic Kingdom
photos.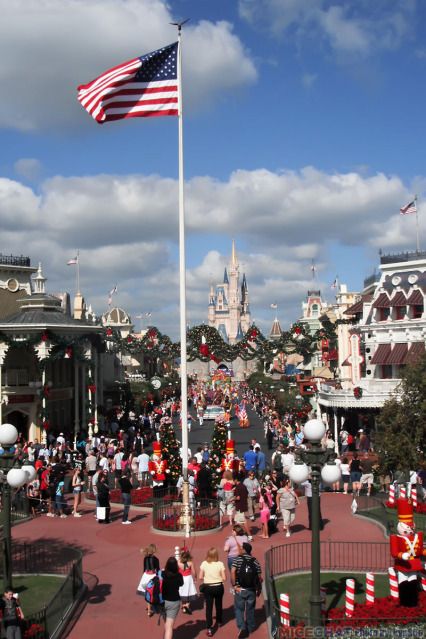 One of our many return trips to Magic Kingdom coincided with Thanksgiving, needless to say, the park was very busy!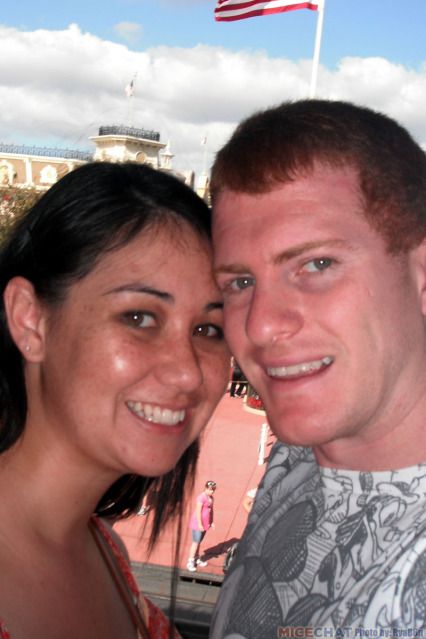 But we were still pretty excited to be here.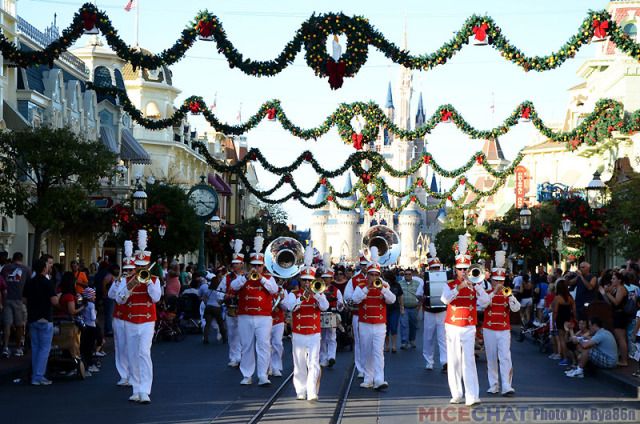 Parade Time.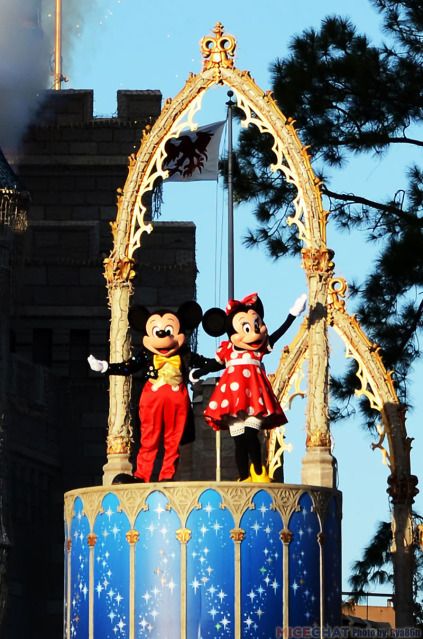 Our friend and host.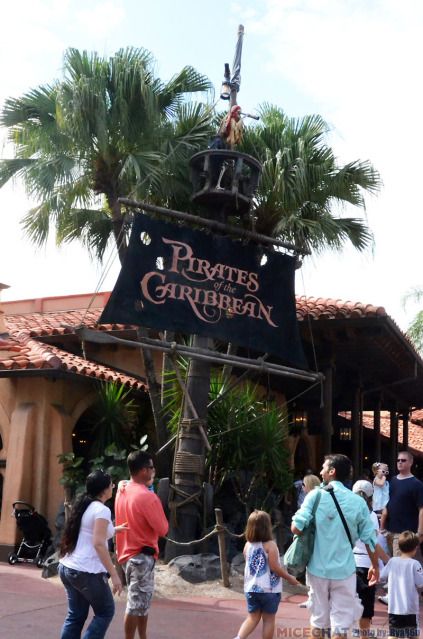 Throw in a shot of one of my favourite rides, those who know me, know I'm pretty addicted to Disney Pirates.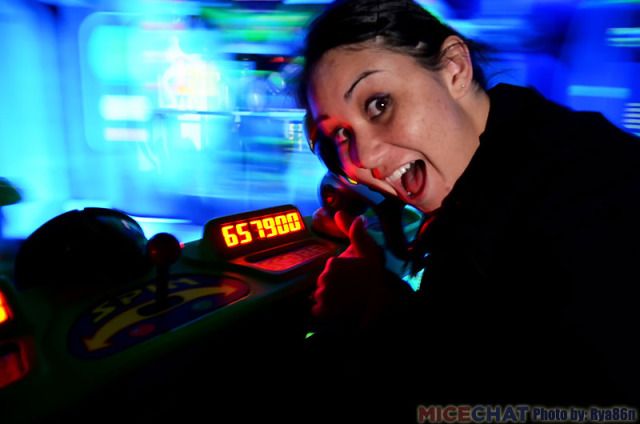 Someone else's favourite ride. Well she's pretty proud of her score at least.
There are so many Magical locations and photo opportunities here, unfortunately my chances were limited by crowds (but we will be back!)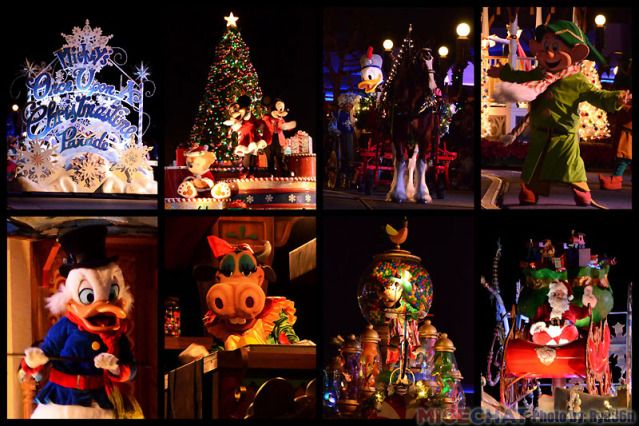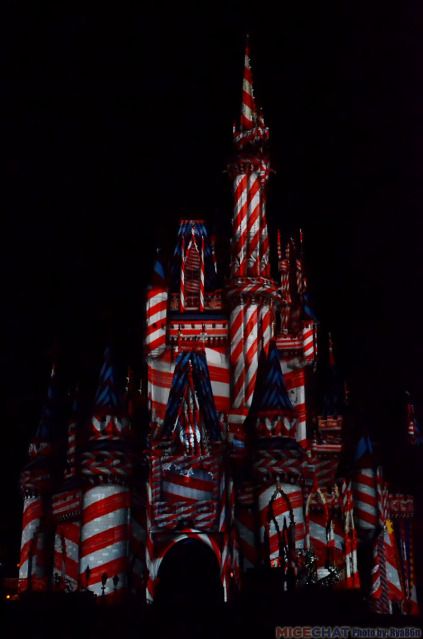 Loved seeing
The Magic The Memories and You
for the first time. Such cool technology, and great images! Especially the extra holiday themed magic.
It can't be a Disney Day without fireworks!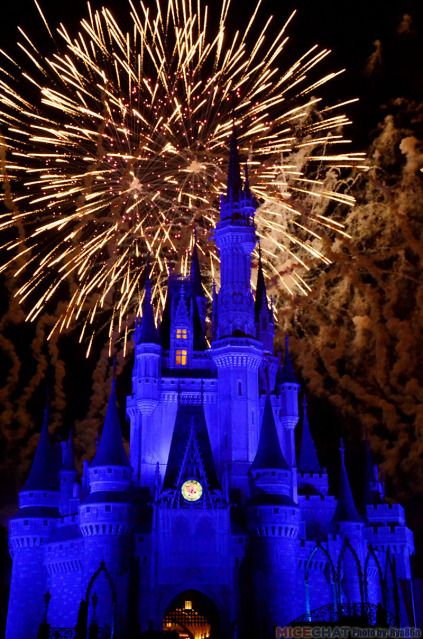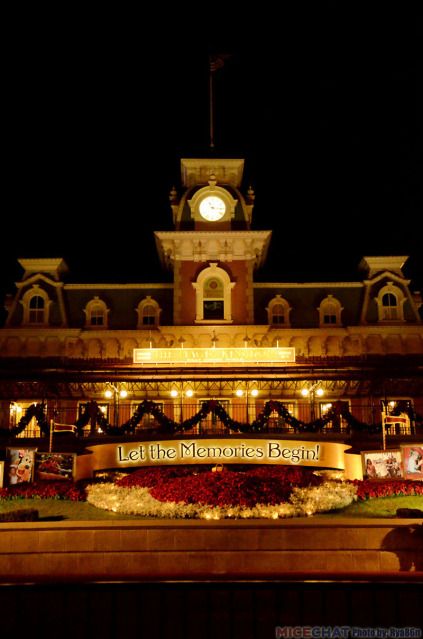 Scarlett Stahl takes us on a trip on "The River Royale"
One of my best friends, Nuala Cullen, accompanied me on a River Cruise entitled Burgundy and Provence, which sailed from Lyon to Arles, France. On Sunday at the Air France Arrivals Area in Lyon Airport, we met with the Uniworld representative, who was holding the Uniworld sign and escorted a group of us to a bus, which took us to our boat, The River Royale, docked on the Rhone River in Lyon. We were supposed to be taken to the boat, docked on the Saone River in Chalon but due to high and dangerous waters from rain, the Saone River was closed to all boats. This necessitated a change in our planned schedules, at least for the first couple of days.
Lyon.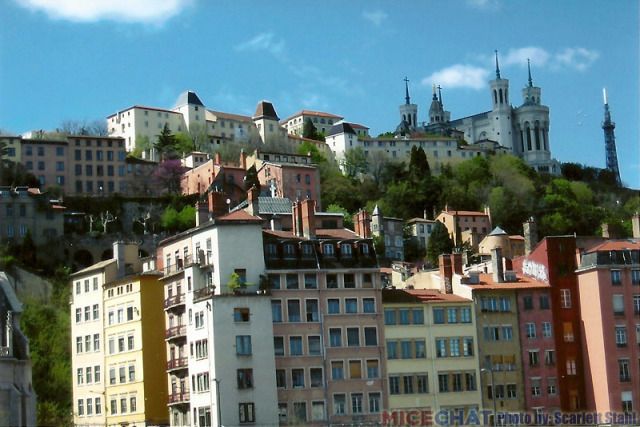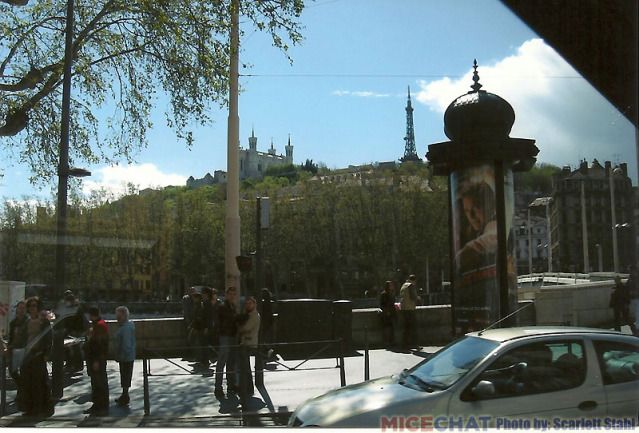 After arrival on the boat, we were pleasantly surprised with a buffet lunch served in the Renoir Lounge, with a variety of delicious foods such as hot soup, salad, cheeses (after all this was France), sandwiches and choice of desserts. This was only the beginning of lavish three meals a day for the week long cruise. Breakfast and lunch were buffet style with a breakfast chef preparing omelettes to order, along with French toast and eggs Benedict. Dinners were more elaborate with table service and wine. On the first day, cruise guests, who had gone to Chalon to join the boat there, not knowing of the change to Lyon, were given fifteen euros for lunch there and then were bussed over to Lyon to join the boat.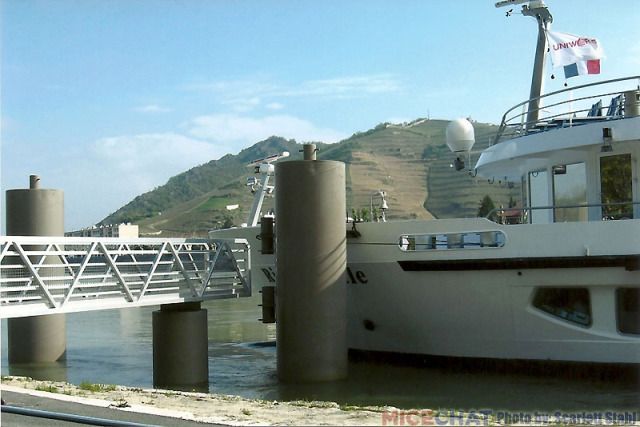 Dining on River Royalle. Pictured are Nuala Cullen, Scarlett, Annaik and Charles Eichel.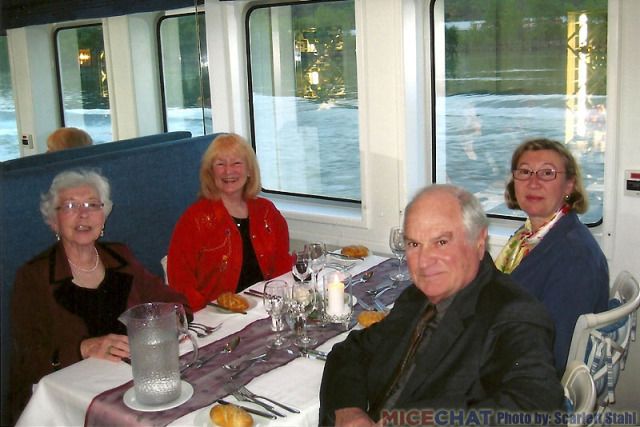 Shortly after lunch we were allowed access to our cabins, where our luggage was awaiting us. The Sun Deck was on the top of the boat, with a Jacuzzi and no cabins. Below it was the Azure Deck, with the most expensive cabins. These cabins were not any larger than the ones on other decks and were in fact slightly smaller. The main reason for the higher price was that when the boat was docked in port, cabins at the top would still have a view while the lower decks might be facing a wall or another boat as they often docked side by side in port. Also there were ceiling to floor windows, which gave a better view. But one disadvantage to the higher deck was that you had to walk down to the reception area, where the Renoir Lounge was and another deck down to the Cezanne dining room.
French Village. Scarlett with Annaick Eichel and Nuala Cullen.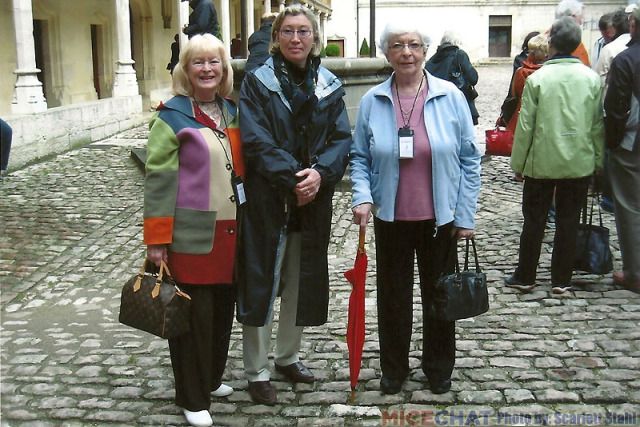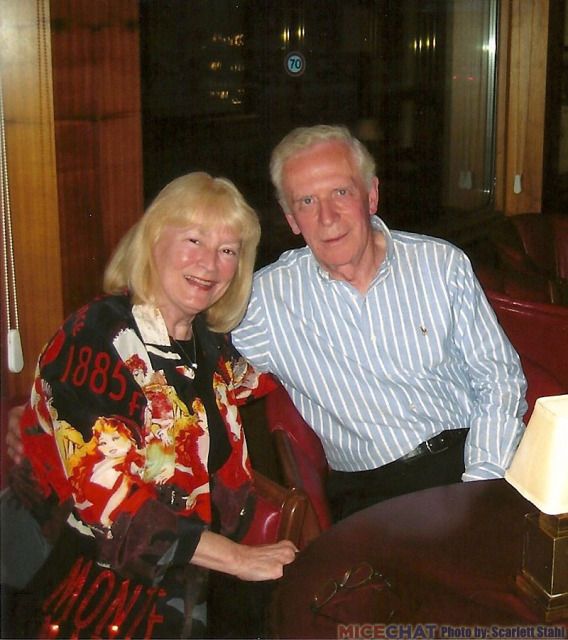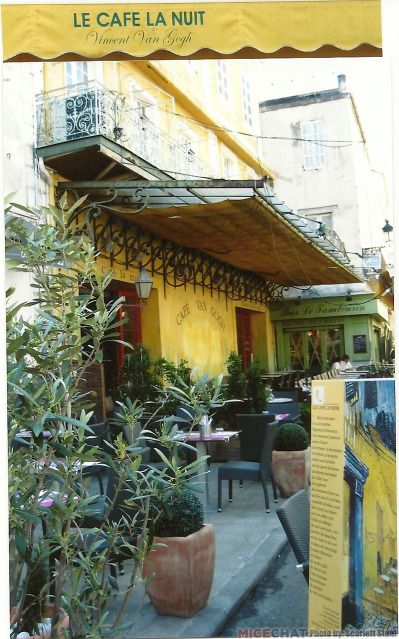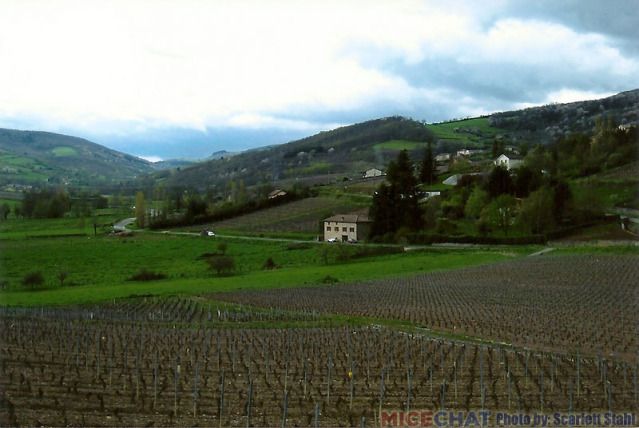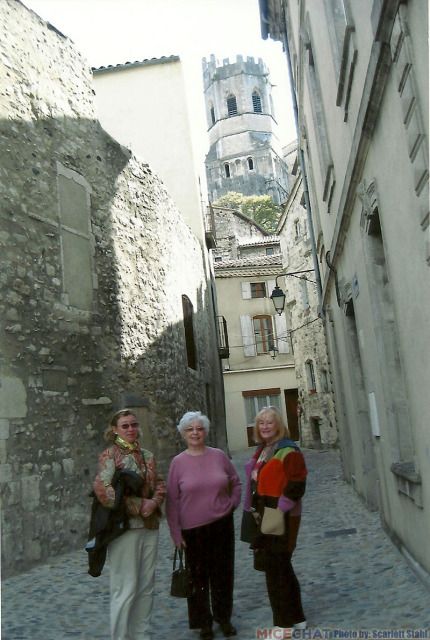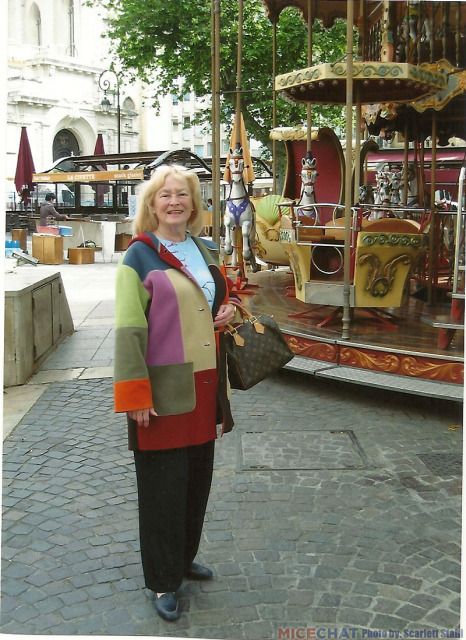 Truffle dog.
Large truffle in a jar.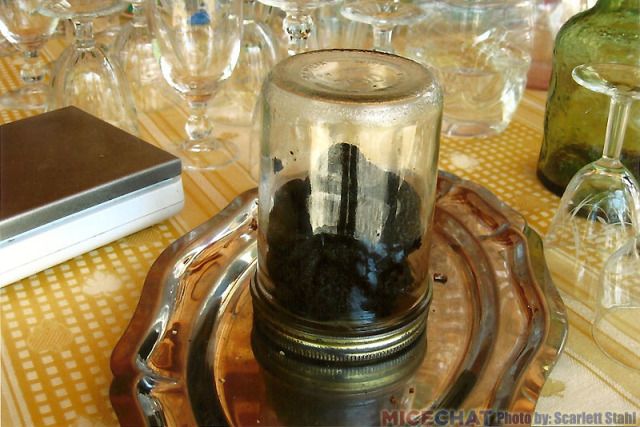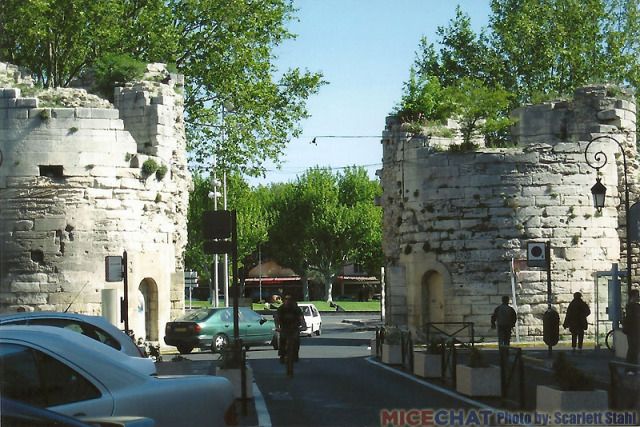 Until next time...au revoir to you, my friends.
Might we also suggest that you visit these fine MiceAge/MiceChat attractions for even more Disney and theme park fun:
And that brings us to the end of another week. Our photographers have just enough time to reload their cameras before we see you all again next weekend. Thank you to all of our wonderful readers, and as always, a huge thank you to our amazing team of global photographers, spies, and gossips:

Denise Preskitt Mousesteps.com
Rya86n
Scarlett Stahl

Your Editor - Rixter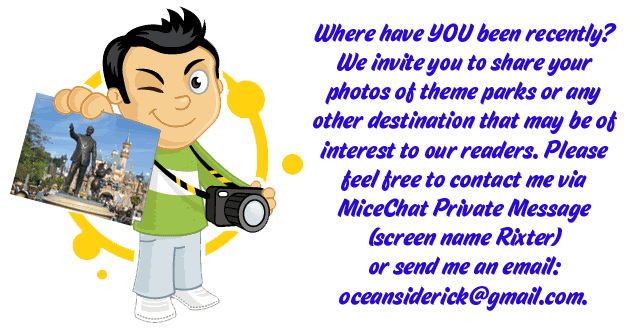 It is readers like you who make MiceChat such a special place.
Don't miss a single one of MiceChat's Featured Blogs (including the Weekend Update). Add our feed to your favorite feed software or site:
Follow us on Twitter