Weeee're back! Special thanks to
Fishbulb
and
Dustysage
for filling in while
MickeyMaxx
and I spent seven days in Northern California/Nevada. We had a great time in
Reno
and
Grass Valley
although our car trip through the
Donner Pass
during a snow storm was a little nerve wracking for these SoCal boys.
MickeyMaxx
shares a bit of our trip at the end of this edition of
Weekend Update
.
It's
Flower and Garden Festival
time at
Epcot
and
Denise Preskitt
has some great photos. I just love the topiary that is featured at the festival and this year's "crop" looks pretty amazing.
Rya86n
continues his honeymoon trip photos this week with a cute photo essay covering their stay at
Disney's All Star Movies Resort
.
Finally,
MickeyMaxx
quickly put together a story about our trip to
Virginia City, Nevada
. I had fond memories of visiting
Virginia City
as a child and even remembered my family's visit to the historic
Bucket of Blood Saloon
. I was looking forward to a return trip fifty years later and I wasn't disappointed.
Thanks for coming by this week. Stay dry!
It's Epcot Flower and Garden Festival Time! Here's Denise:

It's been so busy I didn't have a chance to contribute last week - but today I'm sharing some photos from the Epcot Flower and Garden Festival, Storybook Circus and a few from Theme Park Connection.
We had visited Epcot a couple of days before the Epcot Flower and Garden Festival officially started. Lightning McQueen and Mater had just been added in Japan, with the beautiful backdrop of Spaceship Earth: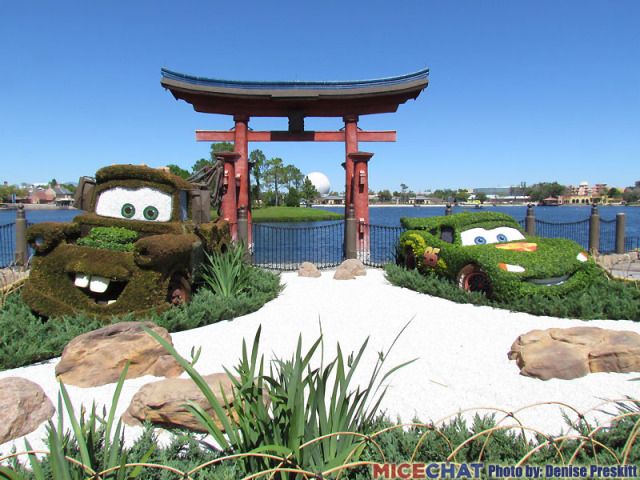 Lightning McQueen and Mater video:
<iframe width="640" height="360" src="http://www.youtube.com/embed/TKlyrPJ_kTQ" frameborder="0" allowfullscreen=""></iframe>
The sky was a perfect blue: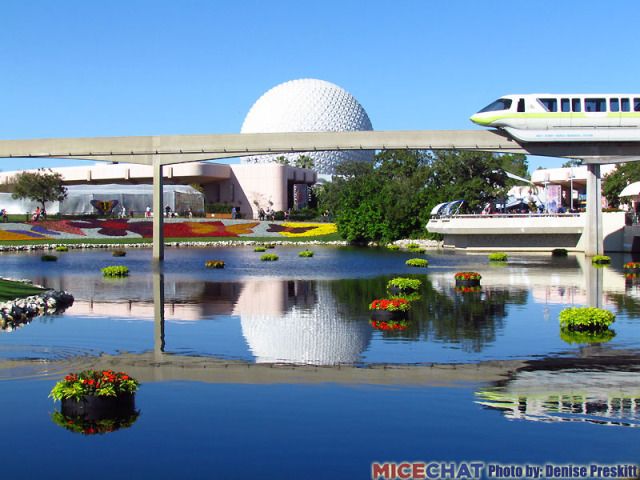 On opening day, we enjoyed seeing the Sorcerer Mickey entrance topiary. This isn't my favorite one - that would be The Great Outdoors topiary display from a few years back, but this is quite impressive as well. The Epcot Flower and Garden Festival is my favorite time of year at Walt Disney World!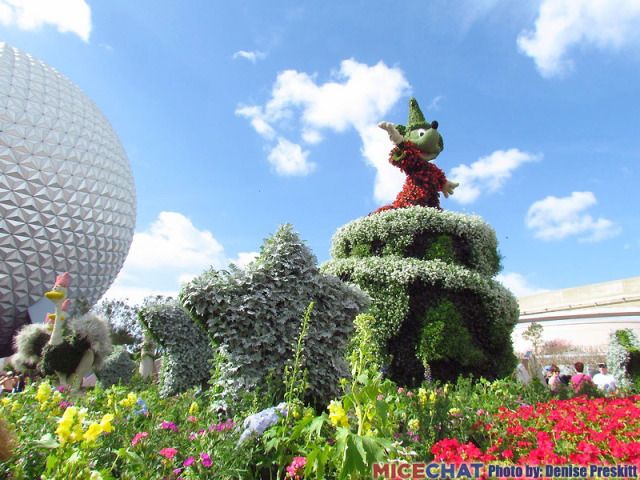 More photos from around the Festival: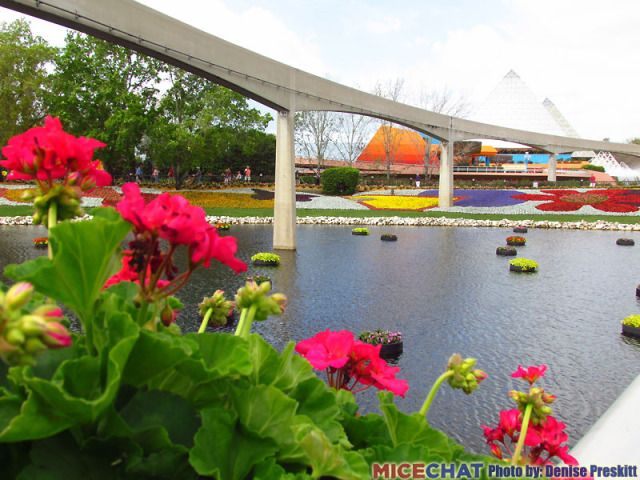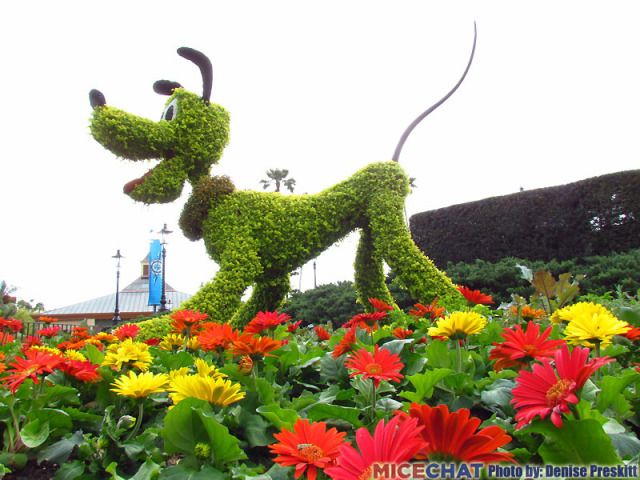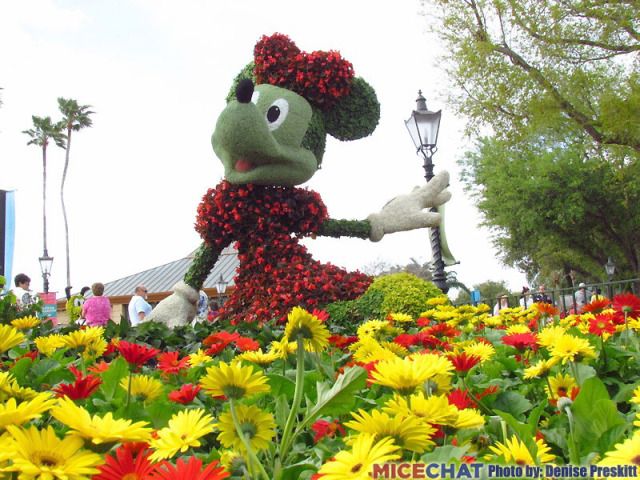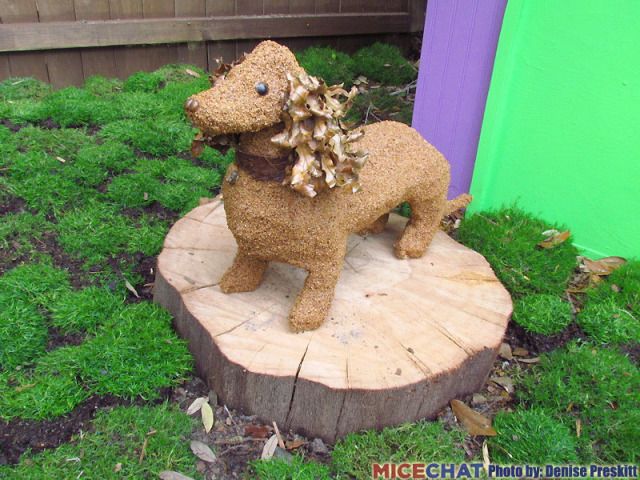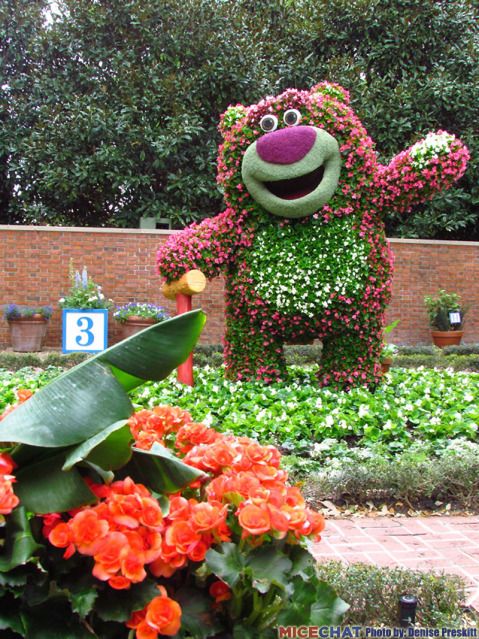 Guests were raving over this orchid display in Mexico: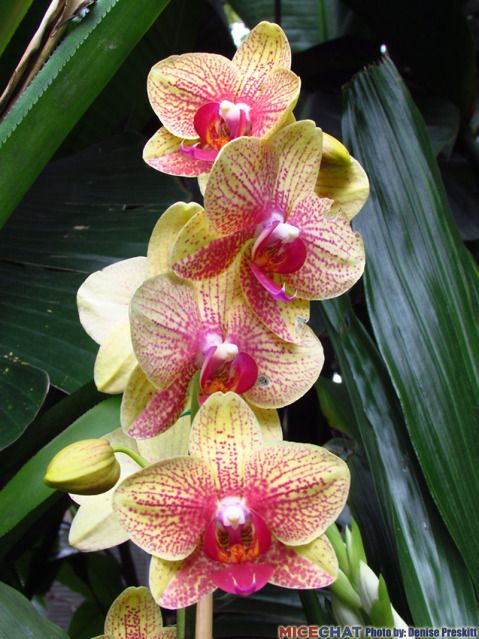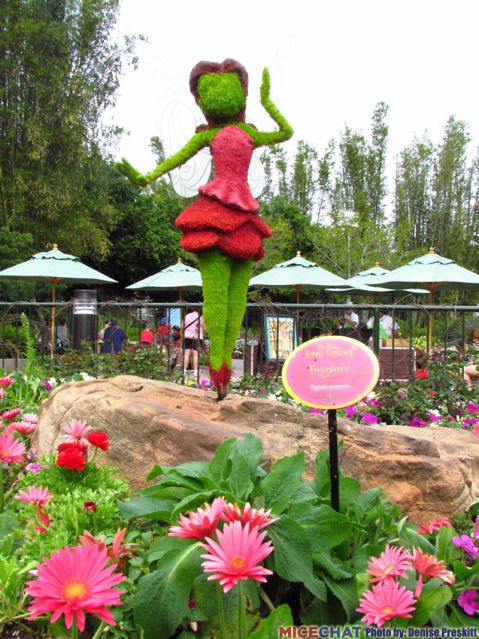 The next time we went to Epcot, it was raining: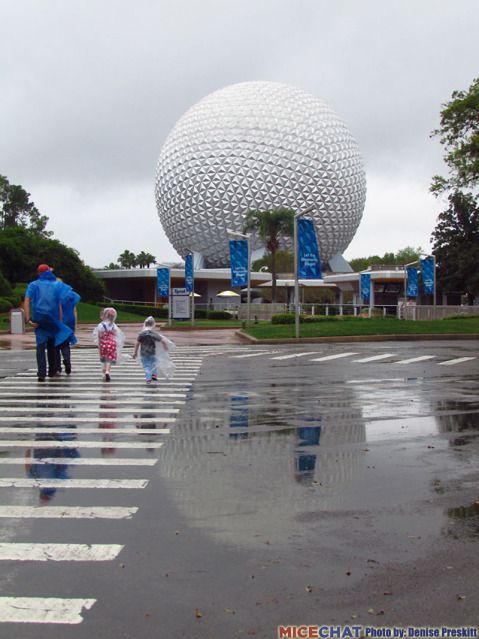 Storybook Circus opened on Monday - at least part of it did! One Dumbo spinner, the Barnstormer, and the Fantasyland Train Station.
A peanut in the sidwalk: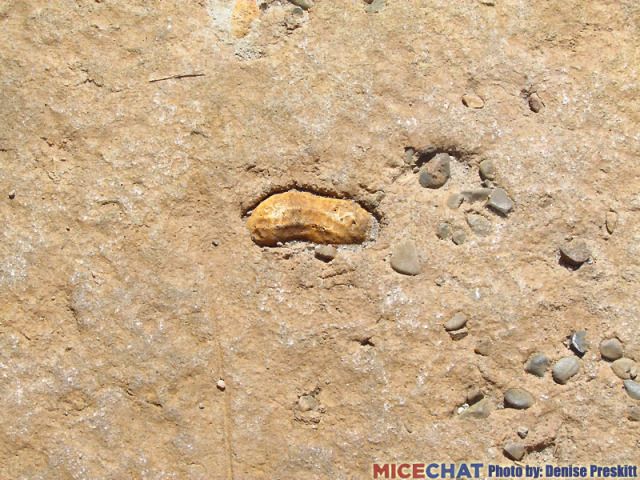 Fountains under Dumbo: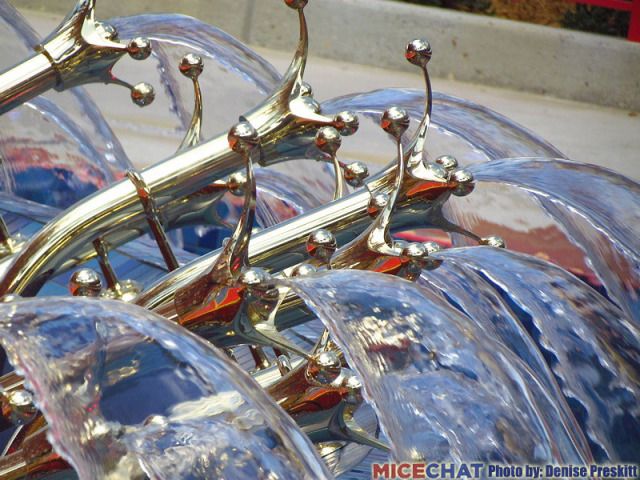 The sky and Dumbo queue: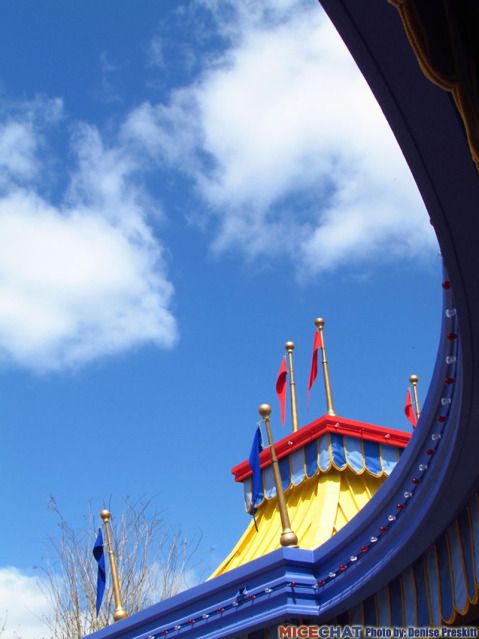 Dumbo: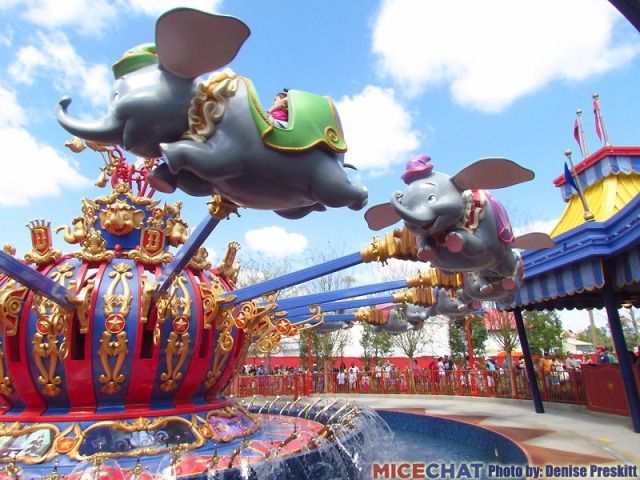 Our video while riding on Dumbo:
<iframe width="640" height="360" src="http://www.youtube.com/embed/8no17Ffe4k4" frameborder="0" allowfullscreen=""></iframe>
The Barnstormer Featuring the Great Goofini:
What I've learned from the Barnstormer is that Goofy probably shouldn't be flying anything! Here, he's gone through a target: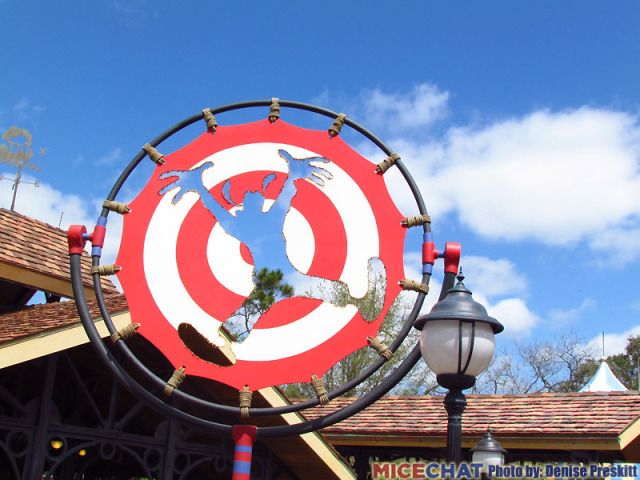 Views from the Barnstormer:
Our video of the Barnstormer featuring The Great Goofini:
<iframe width="640" height="360" src="http://www.youtube.com/embed/EYF8I8ggfBA" frameborder="0" allowfullscreen=""></iframe>
The Fantasyland Train Station is beatuifully detailed: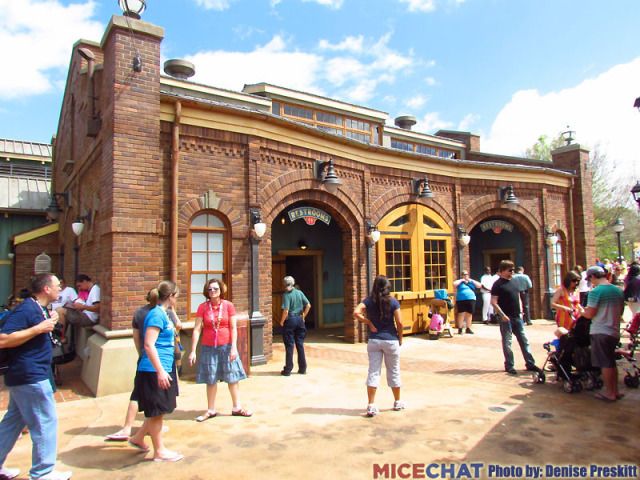 Yesterday, we went to the Theme Park Connection store in Winter Garden. We took a lot of photos, but here are just a few.
Thousands of $3.00 pins on the pin board: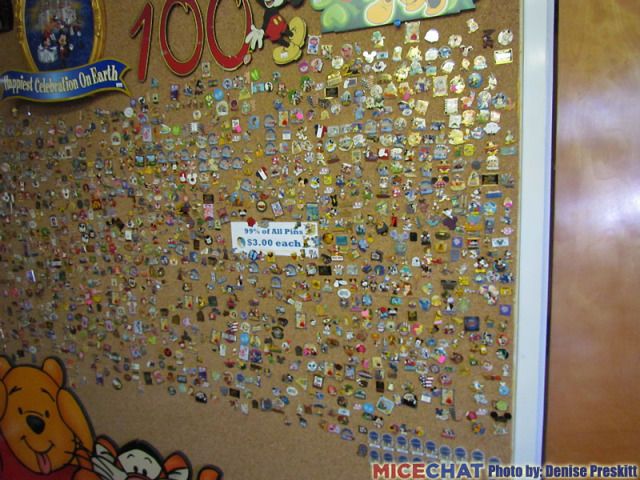 Props from the Pirates of the Caribbean (everything is for sale):
And a few of the items we brought home, which mostly had to do with Epcot! Opening Day Epcot Eyes & Ears, Newsweek Epcot opening guide, and a Cast Member China brochure with a ton of pavilion information: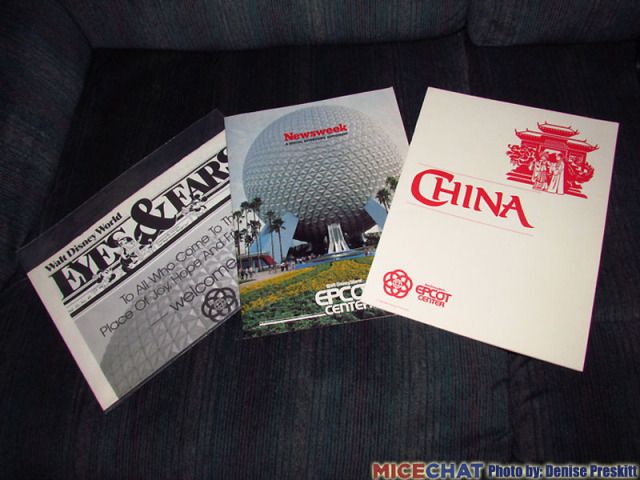 We also brought home this annual report with Horizons on it:
As always, you can read about all of these stories in more detail at Denise's website: Mousesteps.com
Share your vacation photos with the Weekend Update
Rya86n broadens his Disney repertoire
with a stay at Disney's All Star Movies Resort
By this stage we've pretty much covered
Walt Disney World
from top to bottom, and we've spent the better part of a month doing so.
Our journey through the parks and great resort area have shown us that you can always find Disney magic, no matter how small, around every corner.
After saving for a Wedding and previously experiencing how the other half spends the holidays (at
Disney's Grand Californian Hotel
and
Disneyland's Dream Suite
), we found the best way to stretch out our month long Disneymoon was to stay on property at one of the Value Resorts. Naturally, considering my obsession with all things film, we stayed at
Disney's All Star Movies Resort
.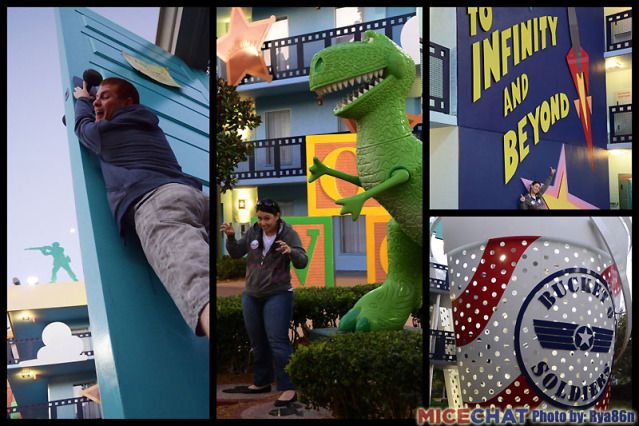 Providing plenty more photo opportunities for the snap happy newly weds.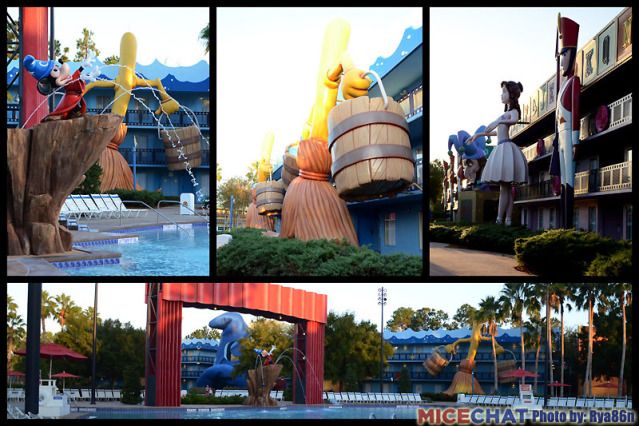 Sorcerer Mickey would be amongst my favourite Disney characters, so the Fantasia themed pool is a personal highlight.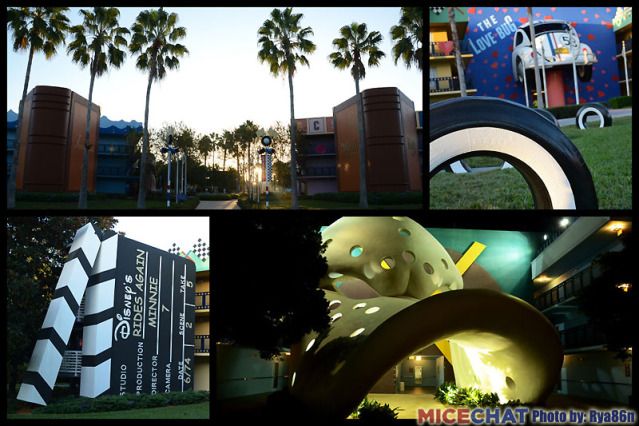 The simple design, and over the top thematic elements make for a unique family friendly holiday environment.
A short stroll reveals the neighbouring
All Star Music Resort
...
and
All Star Sports Resort
, both with plenty of Disney worthy photo ops!
MickeyMaxx and Rixter take a trip up the mountain from Reno to Virginia City, Nevada
On a recent trip to Reno, we decided to pay a visit to Virginia City, our last visit being some decades ago. Virginia City is unusual, in that it is a real working town, depending almost entirely on tourism, but many of the buildings are in a state of repair which is somewhere between weathered and serious decay. Despite that, it is a lively, and entertaining place to visit. To be sure, there are beautifully restored and maintained buildings, and every store we entered had appealing goods, and the friendliest of help. Bottom line was, we thoroughly enjoyed our visit, ate some amazing baked goods, and would recommend a visit if you find yourself in the Reno-Sparks area.
Virginia City is one of the oldest established communities in Nevada. Folklore indicates that the town got its name from a man named James Finney who was nicknamed "Old Virginy". Finney was credited with discovering the Comstock Lode. His real name was James Fennimore, and he had fled his home state of Virginia after killing a man.
Like many cities and towns in the state, Virginia City was a mining boomtown; it appeared virtually overnight as a result of the Comstock Lode silver strike of 1859.

During its peak, Virginia City had a population of over 15,000 residents and was called the richest city in America. During the 20 years following the Comstock success "about $400 million was taken out of the ground."
On the way up the hill, we stopped at a lookout point to take in the view.
Just enough snow to make trouble.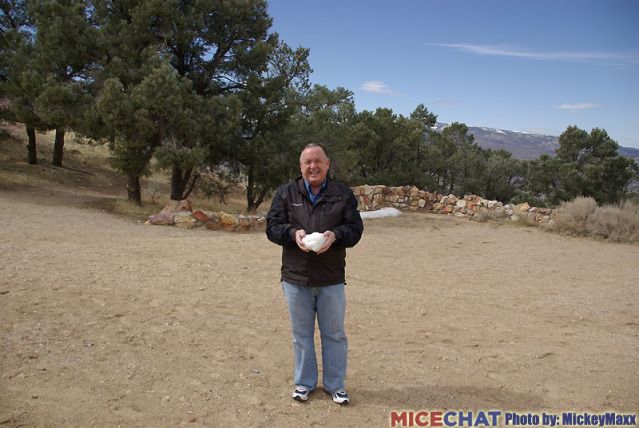 Surrounding the site, were several of these fireplace-like rock structures.
The plaque on the rock staircase that lead to the viewing platform.
And the view at the top.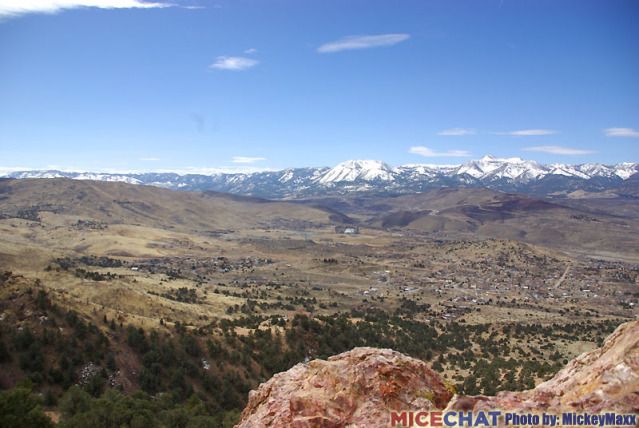 One of the first things we did was to take a tour of a little mining museum run by a very sweet lady who took our three dollar admission. There were three videos, running about 15 minutes total, narrated by Merlin Olsen. They gave a nice perspective on the history of the area. The museum was chock full of all sorts of equipment, artifacts, and memorabilia of the era.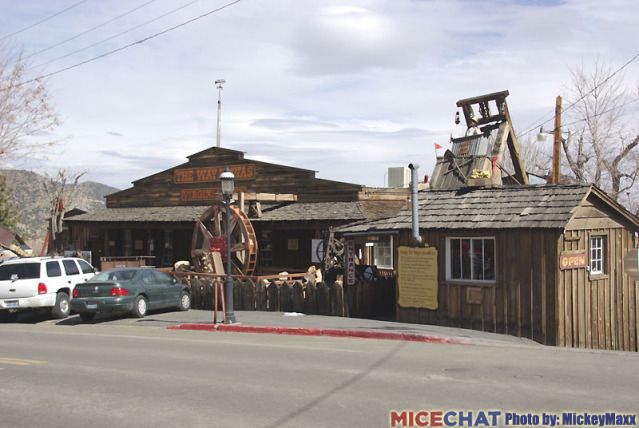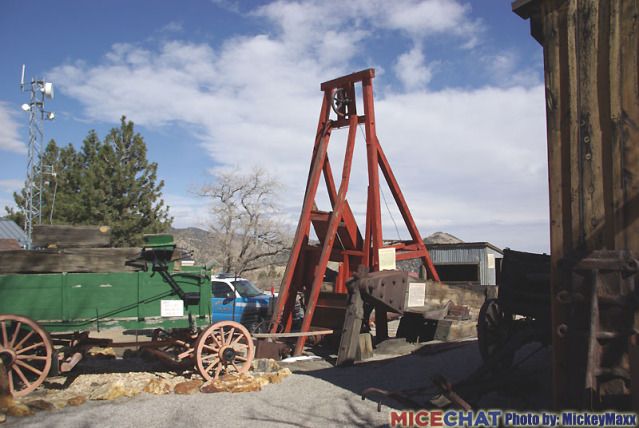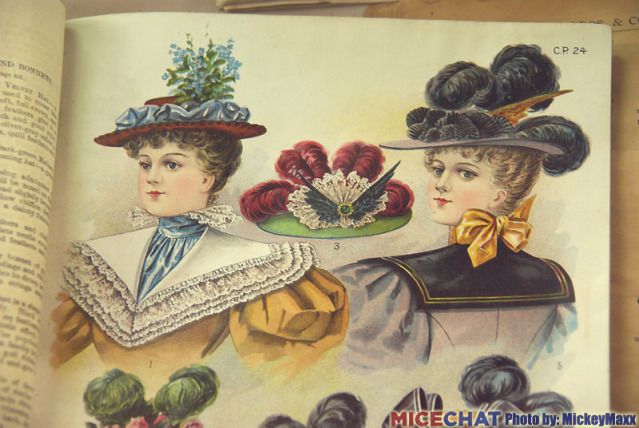 This is a hotel safe with individual safety deposit boxes for their customer's use.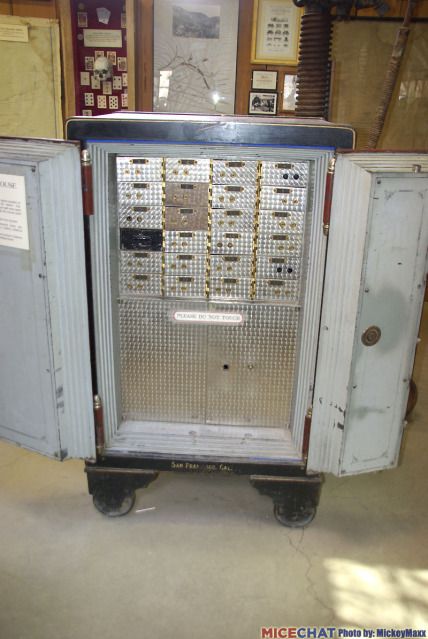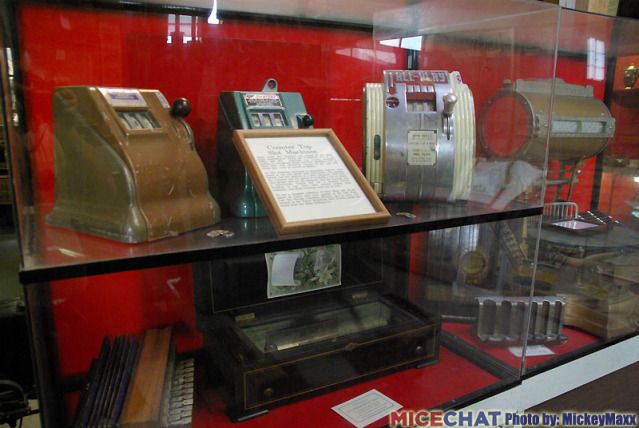 This is a model of all the shafts dug over the life of the mine.
Photo op.
With the main street being built on the side of a steep hill, this is the look up and down of the adjacent streets.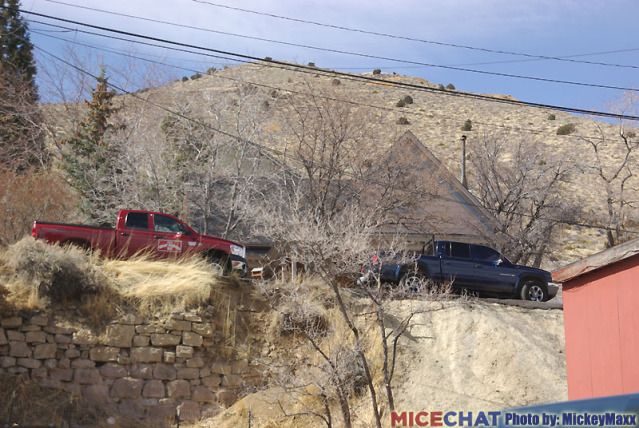 Piper's Opera House has been host to famous performers and personalities, including Mark Twain, Lilly Langtry, Al Jolson, and John Philip Sousa. This is the third version, built in 1885, which replaced earlier versions, built in 1863 and 1878 which were both lost to fires. Note the costumed residents in the parking lot. There were many locals out and about in period costumes.
Around town.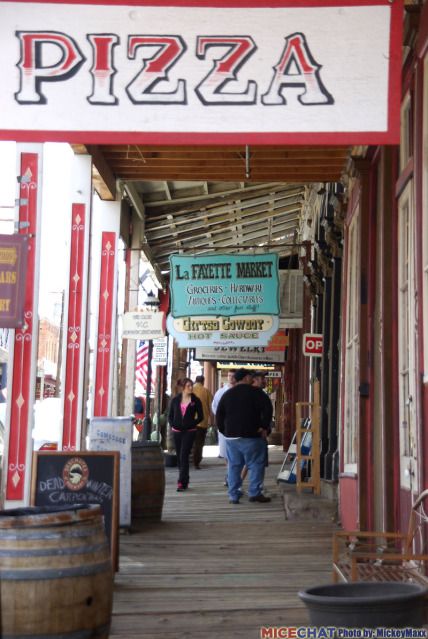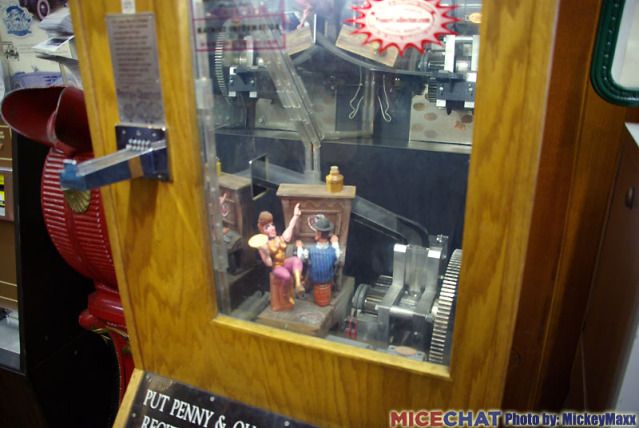 They do have a good sense of humor, as shown in this banner spanning the street. Note the details of a contest they are holding for the best overall taste of the subject dish. $500 could be yours, so you might want to start refining your recipes!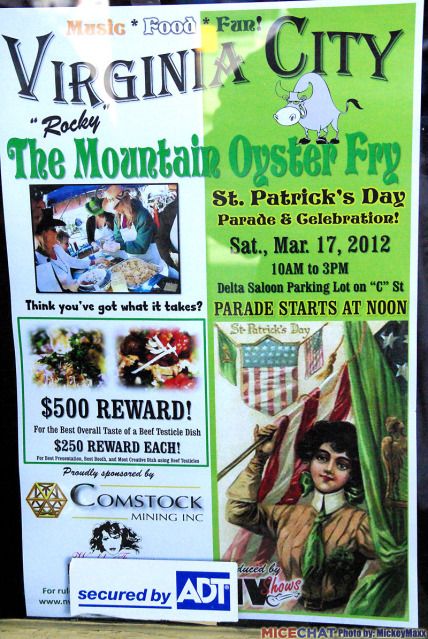 Is the camera being held crooked? Is the building leaning? Does the balcony have a frightful sag towards the right side? Is the prospector a bit off kilter? Yes, yes, yes, and yes.
For a dollar, you can buy carrots to feed the only thing in this photo that is standing completely upright.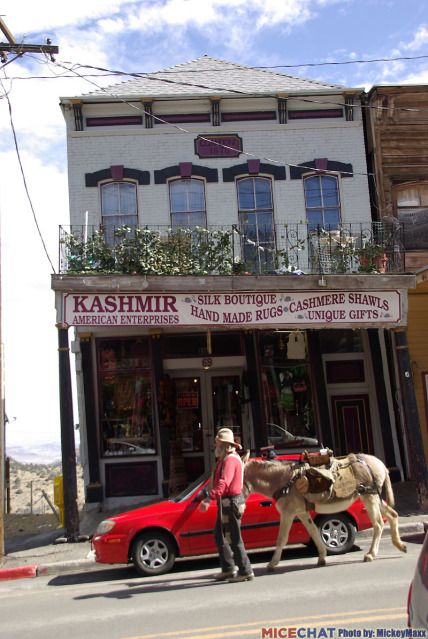 It may be a one traffic signal town, but it's a great one!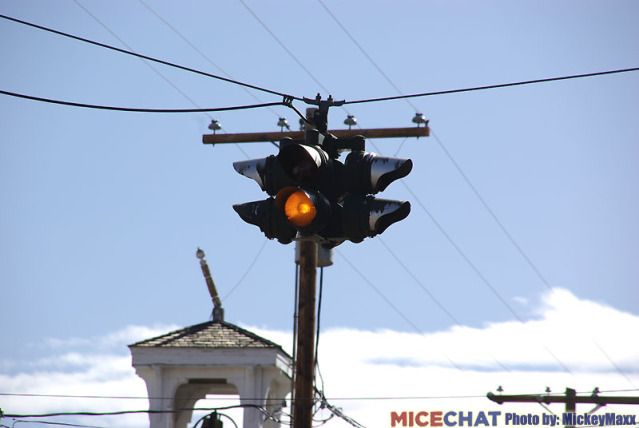 Might we also suggest that you visit these fine MiceAge/MiceChat attractions for even more Disney and theme park fun:
And that brings us to the end of another week. Our photographers have just enough time to reload their cameras before we see you all again next weekend. Thank you to all of our wonderful readers, and as always, a huge thank you to our amazing team of global photographers, spies, and gossips:

Denise Preskitt Mousesteps.com
Rya86n
MickeyMaxx

Your Editor - Rixter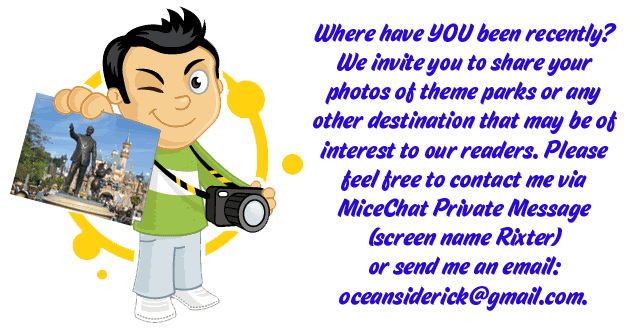 It is readers like you who make MiceChat such a special place.
Don't miss a single one of MiceChat's Featured Blogs (including the Weekend Update). Add our feed to your favorite feed software or site:
Follow us on Twitter