I hope everyone is having a great weekend.
MickeyMaxx
and I visited the
Butterfly Jungle
exhibit at the
(sigh) Zoofari Park
last weekend. On Saturday, we'll be making the short trip down the road to visit
Sea World San Diego
. We count our blessings that we are located right in the middle of theme park paradise.
Denise Preskitt
is also located in the middle of a theme park paradise on the opposite coast – and she really takes advantage of it. This week she gives us a look at some of the hotels at the
Walt Disney World Resort
. She also had surprise celebrity sighting at the
Magic Kingdom
on Friday. You'll never believe who she found playing the
Sorcerers of the Magic Kingdom
game!
Rya86n
continues his honeymoon trip report with a comprehensive photo tour of
Universal Studios Orlando
. I'm not sure he ever put the camera down during their visit!
Finally, we have photos of the brand new
The Making of Harry Potter
at
Warner Bros. Studios Tour London
. We enjoy these sneak peek photos from
Alex Korting
via
Alain Littaye
of the
Disney and more blog
.
Enjoy!
Denise Preskitt did some hotel hopping at the Walt Disney Resort this week
We've not been home much this week, we've been invited to check out a variety of hotel rooms where friends were staying - among other things. We were SO impressed with the new Royal Guest Rooms at Disney's Port Orleans Riverside - and the Alligator Bayou rooms are a favorite as well.
I love this new Murphy bed in the refurbished Alligator Bayou rooms!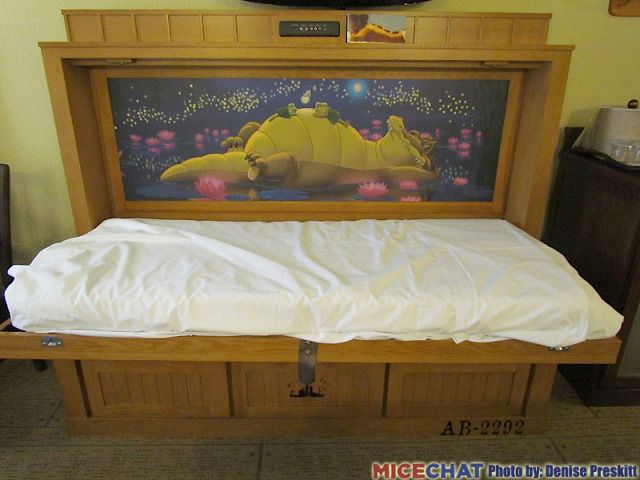 Opening date of the resort: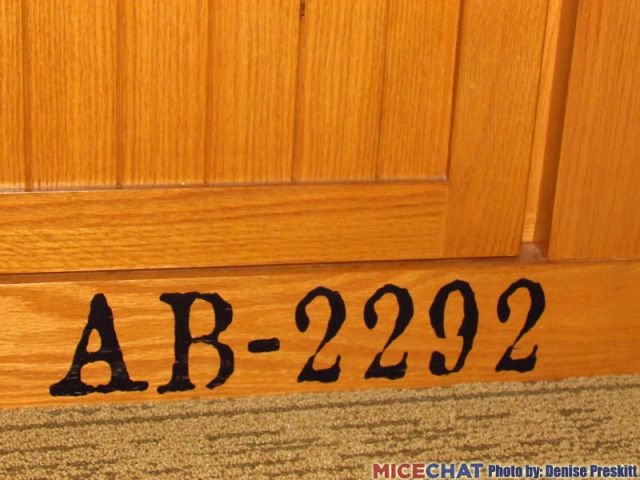 Louis pillow:
And I really loved this bedspread, not realizing there were characters in it until I looked at my photos!
In Magnolia Terrace, there is a milder Princess and the Frog reference, but the headboards have lovely artwork: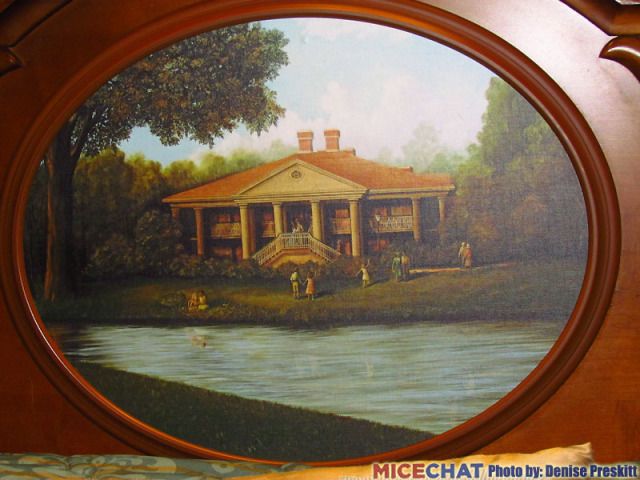 And Hidden Mickeys in the bedspread:
The Royal Guest Rooms are especially beautiful and highly detailed! There are fireworks in the headboard, and so many details around the room.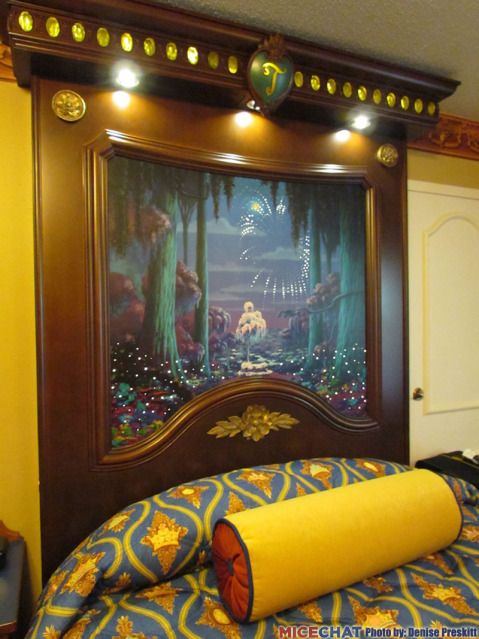 Aladdin's Lamp faucet: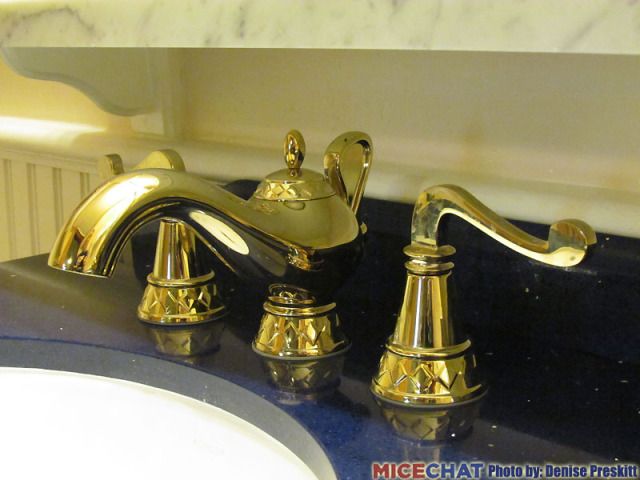 Pascale in the border:
Princess Tiana's letter to guests: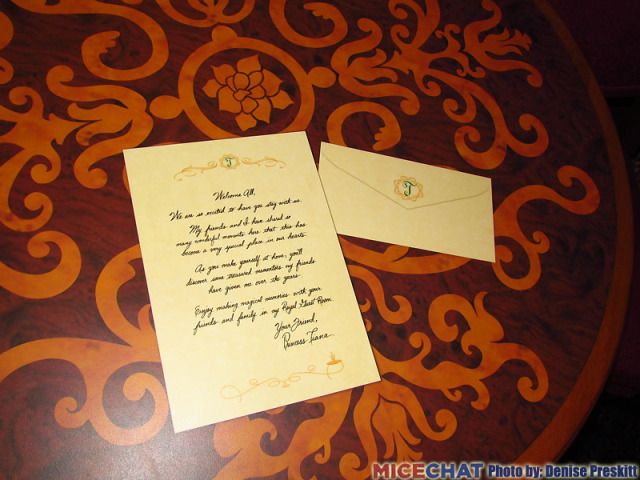 We have a video that shows all three rooms in detail:
<iframe width="640" height="360" src="http://www.youtube.com/embed/TYZbeS_23wk" frameborder="0" allowfullscreen=""></iframe>
Disney's Art of Animation Resort is only 2 months from opening! And the dates for the 3 sections after Finding Nemo have been moved up.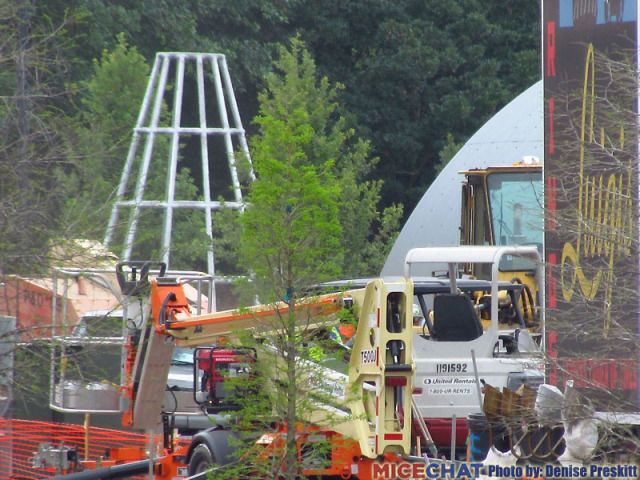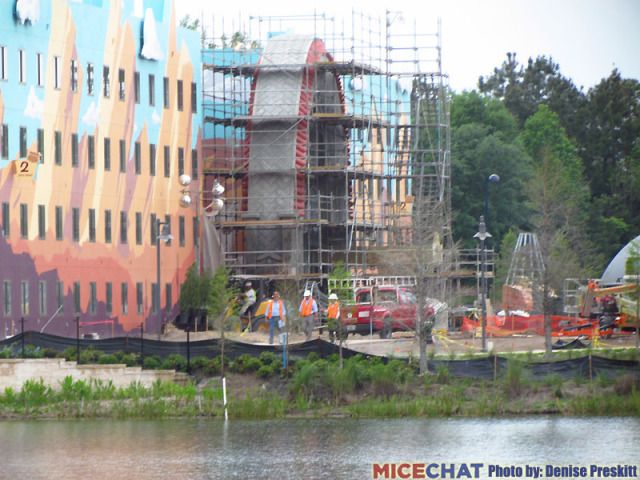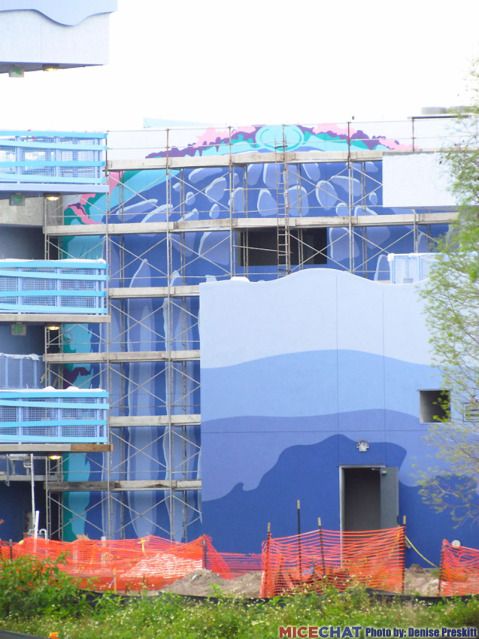 Our Art of Animation Resort video:
<iframe width="640" height="360" src="http://www.youtube.com/embed/G048HNPGNWM" frameborder="0" allowfullscreen=""></iframe>
I love the towel bunny in our friends' Pirate room at Disney's Caribbean Beach Resort: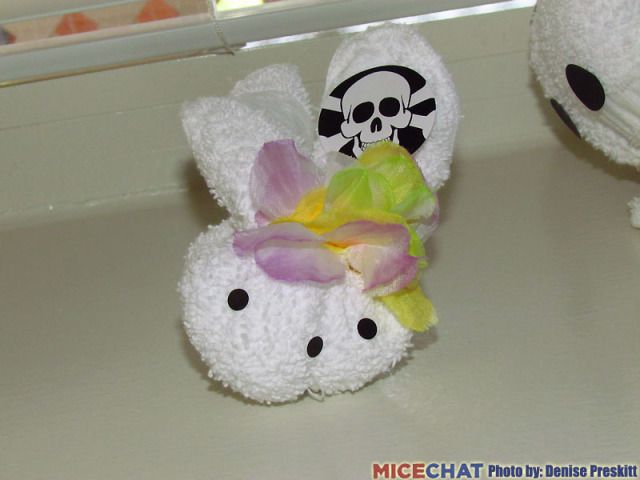 I took the photos for my Polynesian Resort Photo Walk today, here are just a few: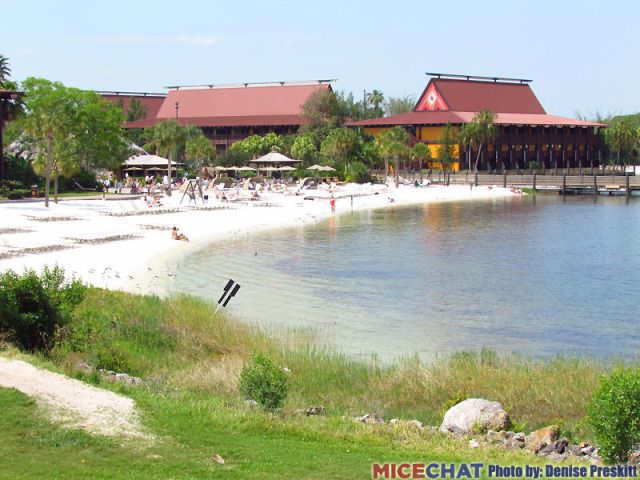 Cinderella Castle:
And we found John Lasseter playing Sorcerers of the Magic Kingdom! We were very nervous to ask, but Jeff did - for a photo. John Lasseter was very gracious, very nice and took out his Lightning McQueen card for the pictures. Did I mention how nice he is?
As always, you can read about all of these stories in more detail at Denise's website: Mousesteps.com
Share your vacation photos with the Weekend Update
Rya86n's comprehensive guide to Universal Orlando
Having completely covered The
Walt Disney World
Resort, we ventured further around Orlando.
Needless to say there's an endless array of parks and attractions.
This week, I've got quite the collection of photos from the elaborately themed and detailed
Wizarding World of Harry Potter
at
Universal's Islands Of Adventure
park.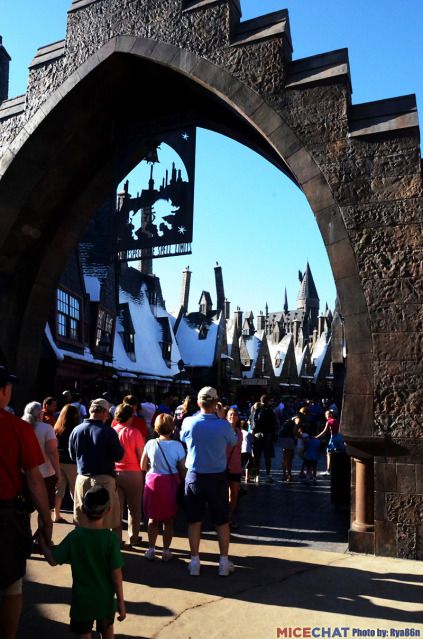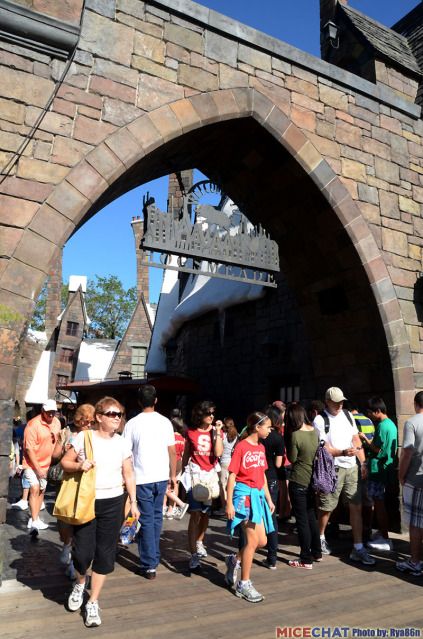 A visit to Hogsmeade was always a must do when we were planning an East Coast visit.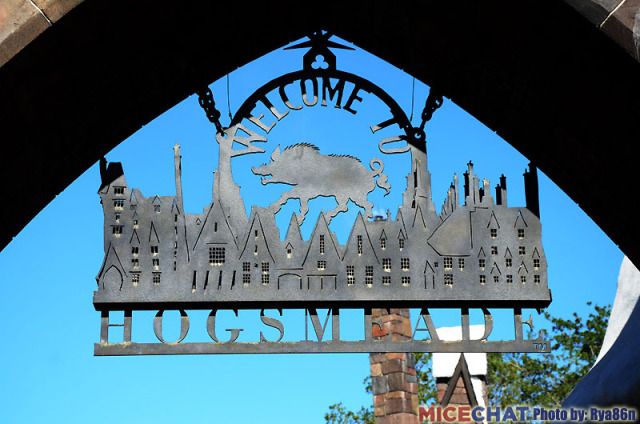 It's a very busy is quite the busy little village.
Just 30 minutes after the park opens and the number of visitors here rivals my local parks (back in Oz) capacities. It made my photographic adventures slightly more difficult.
But from the moment you enter this wizarding world, there's an abundance of photographic opportunities.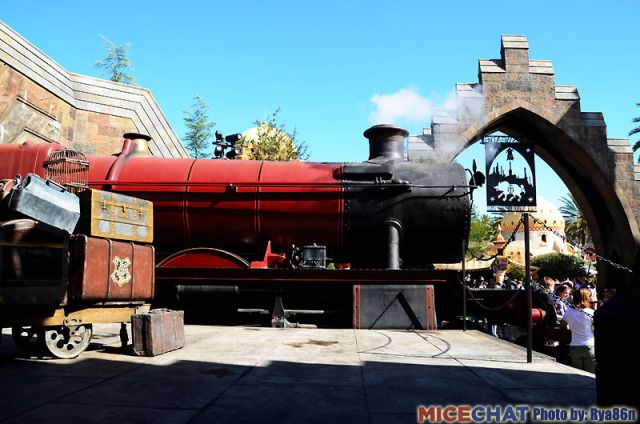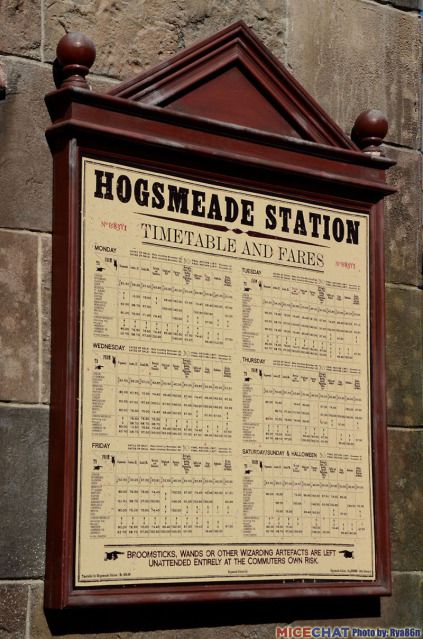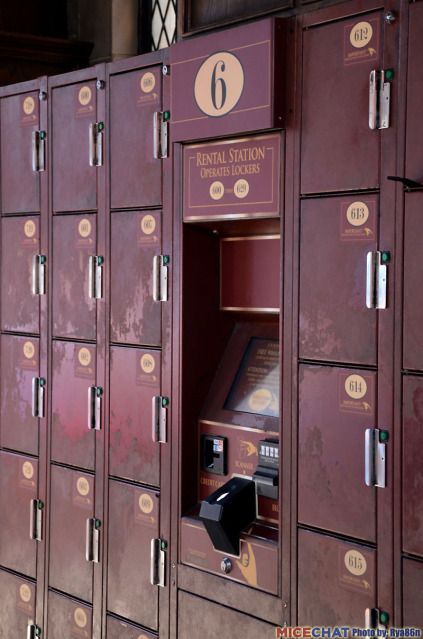 From the smallest details...
...to the larger than life!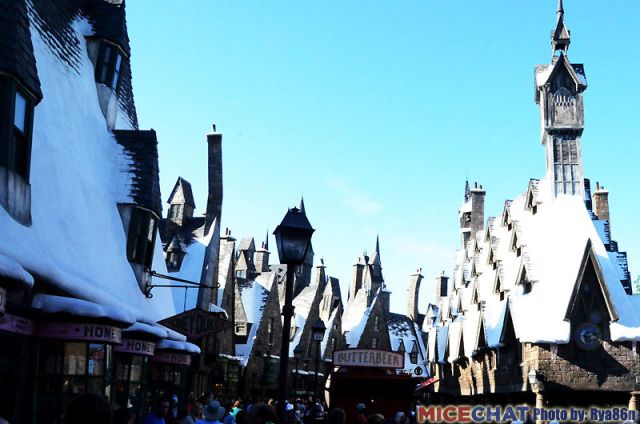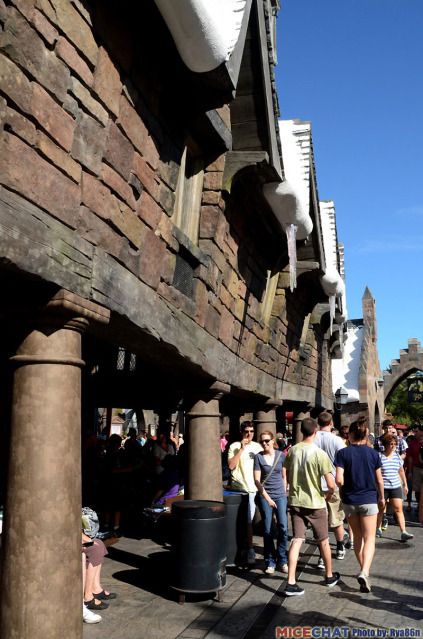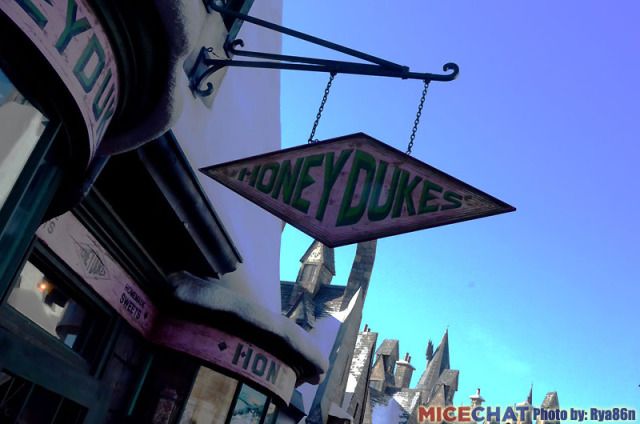 There's ample opportunities for sourvenirs...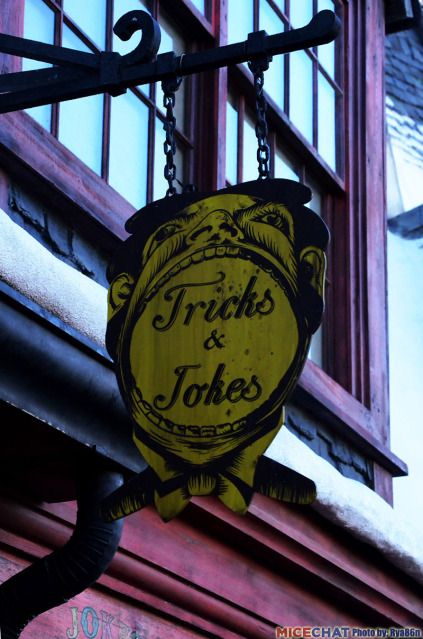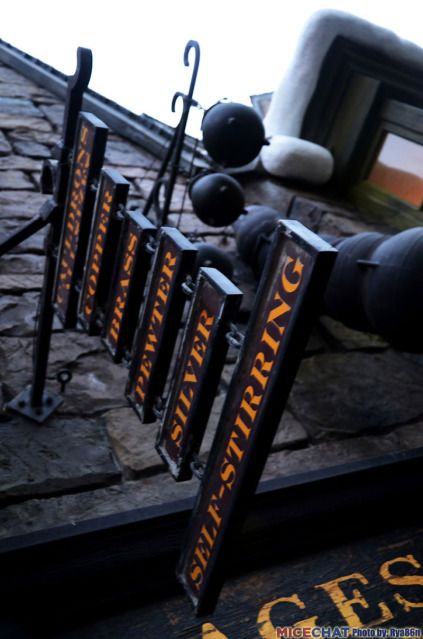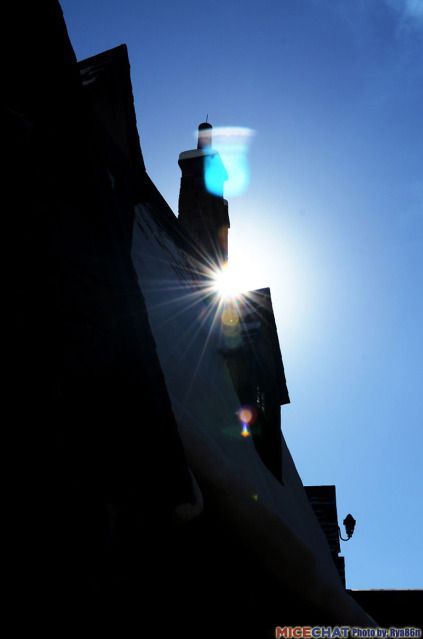 And something for the thrill seekers too...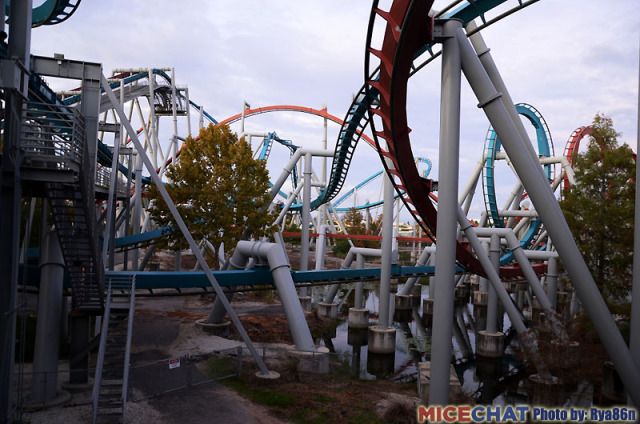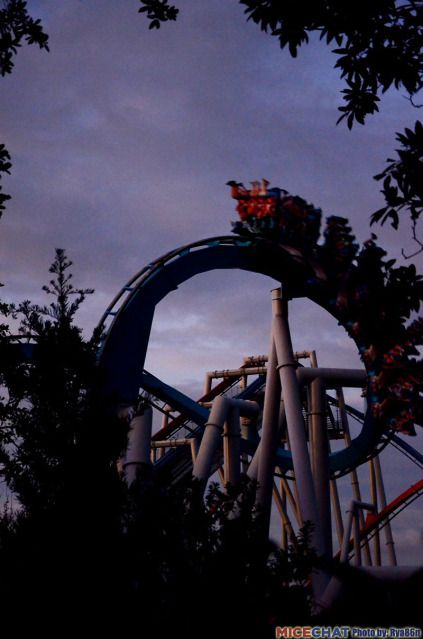 All highlighted with a bit of magic from the Harry Potter films.
The centrepiece of Universal's Wizzarding World of Harry Potter is always present on the horizon.
Hogwarts Castle is home to the headline attraction, Harry Potter and the Forbidden Journey.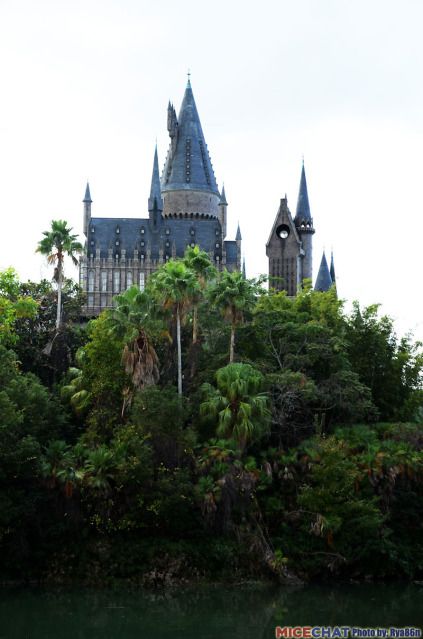 And its definitely an impressive sight.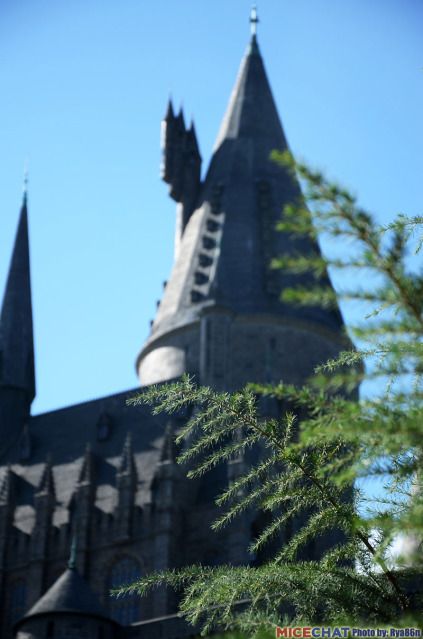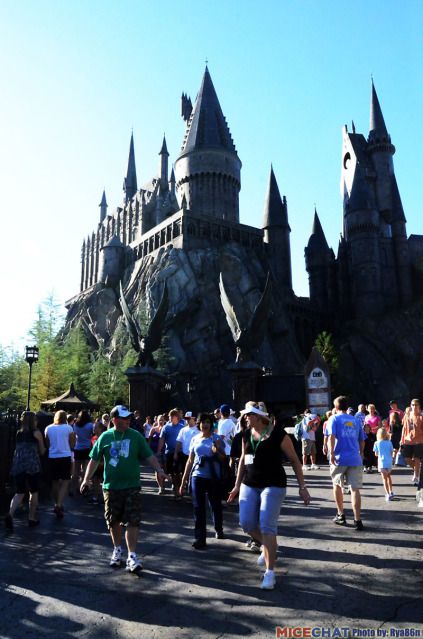 We worked our way through the busy streets of Hogsmeade, towards Hogwarts, if there was one thing we were going to do all day, it was ride
The Forbidden Journey
!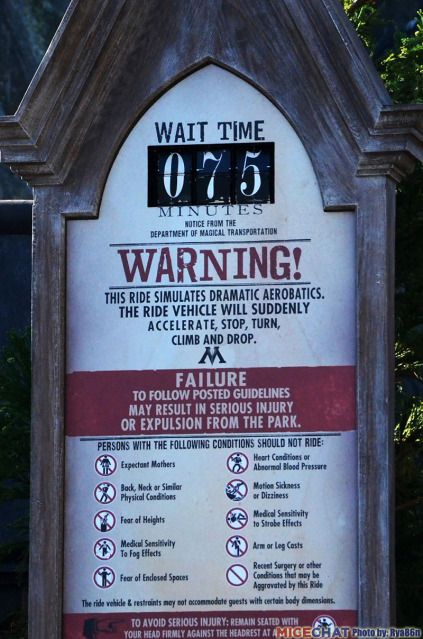 Which even just 30minutes after park opening, proves quite challenging.
Although our wait wasn't so bad with plenty to look at.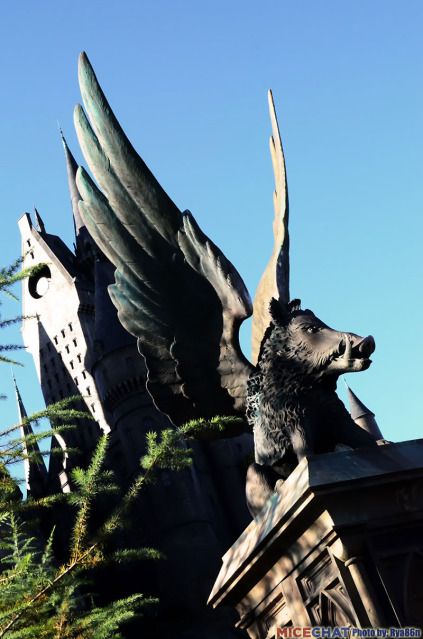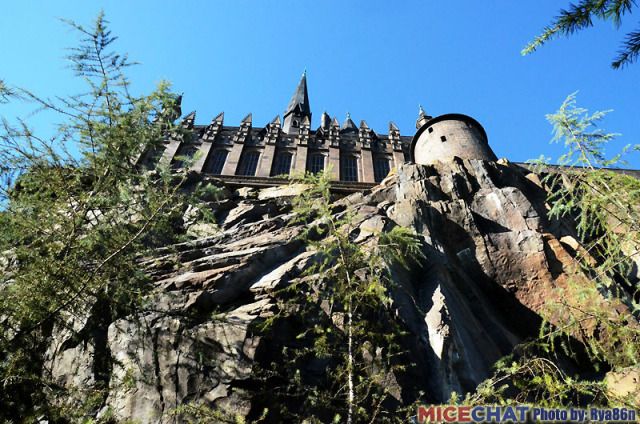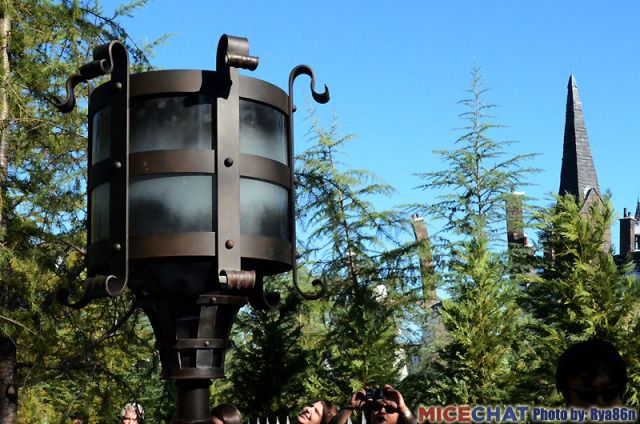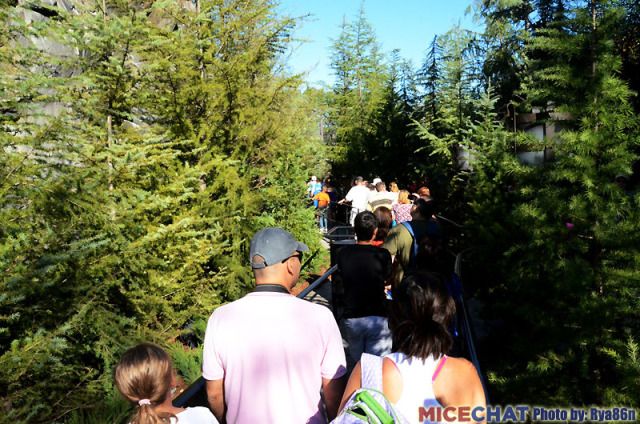 The queue winds its way through the forrests around the castle.
Which soon prove to be a popular location.
Luckily a quick magic spell, turns the trees into fans.
Magic also disperses the crowd backstage to alleviate over crowding.
In fact, the over flow queuing is quite amazing at Universal, very well thought out.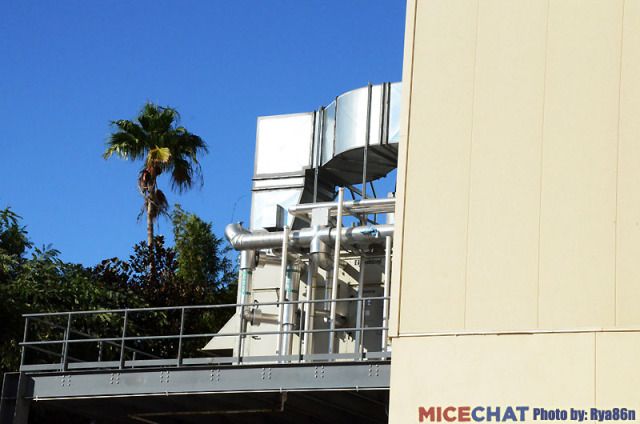 Magic also makes theming disappear!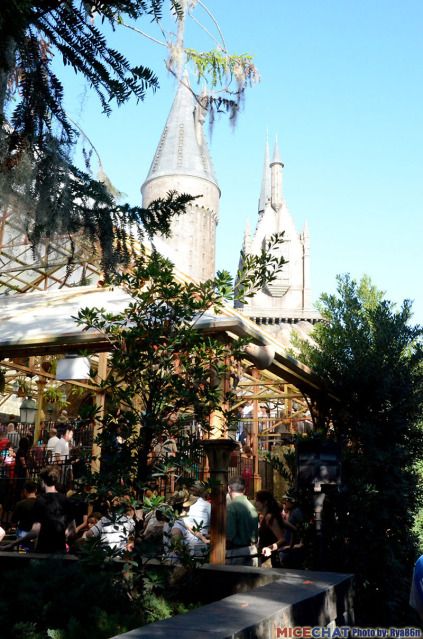 After the backstage detour, you continue your way back towards the castle entrance.
Unfortunately much further than that and my camera takes a detour to a locker.
But some witchcraft and wizardry (and the the power of a switchback based queue) gave me a glimpse at the details to come.
This is a truely impressive landmark (also visable from your approach to the Universal Resort)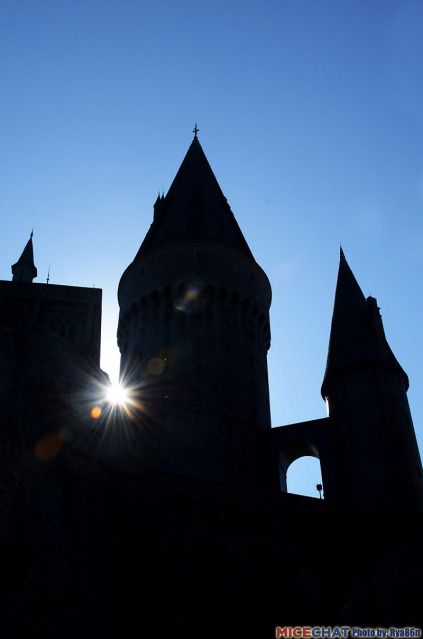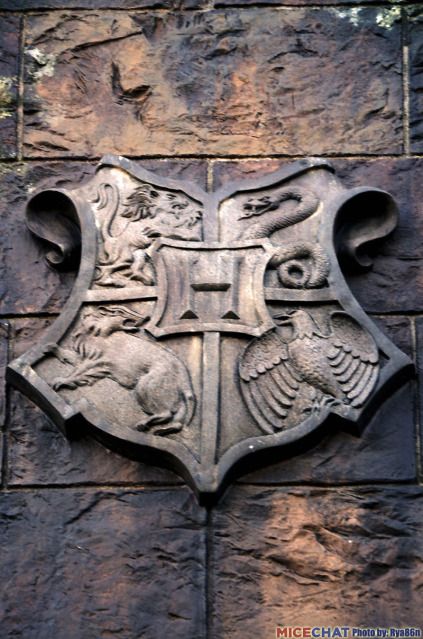 Entering the castle.
It's great that they also run walkthroughs for non-riders (and their cameras)
So after making our way through the familiar classrooms and corridors of Hogwarts and soaring above the castle grounds on the unforgettably thrilling adventure (yes, I agree with the promo speil, it is an impressive attraction!)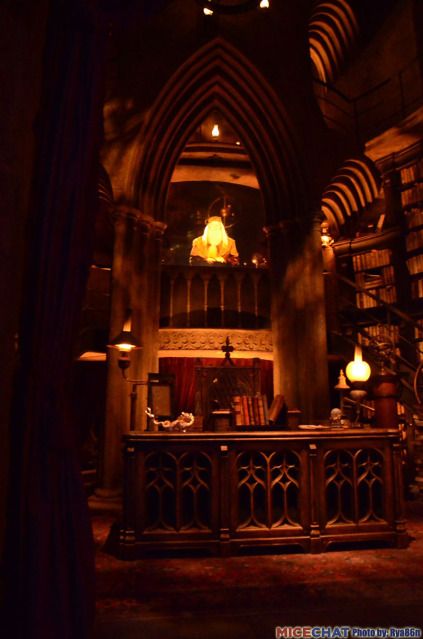 We took another trip inside to get these photos.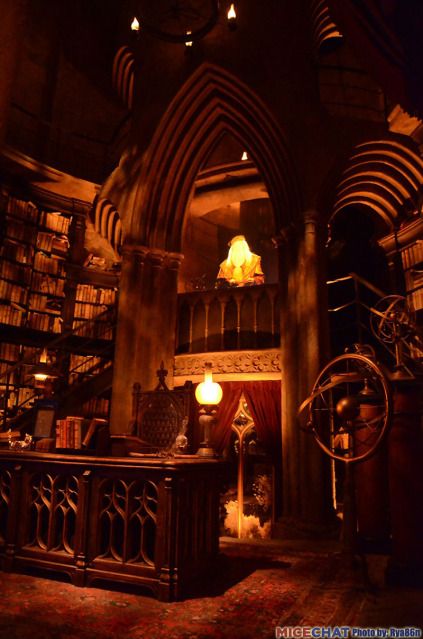 Back outside, there was another must do whilst we were in Hogsmeade.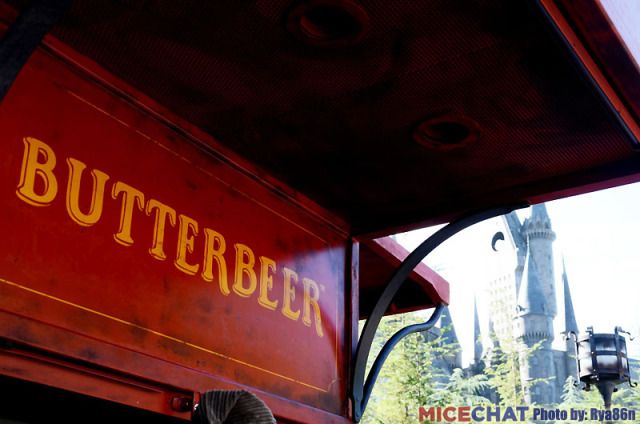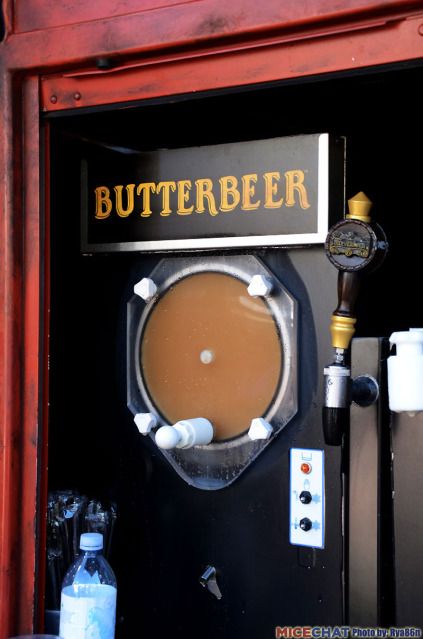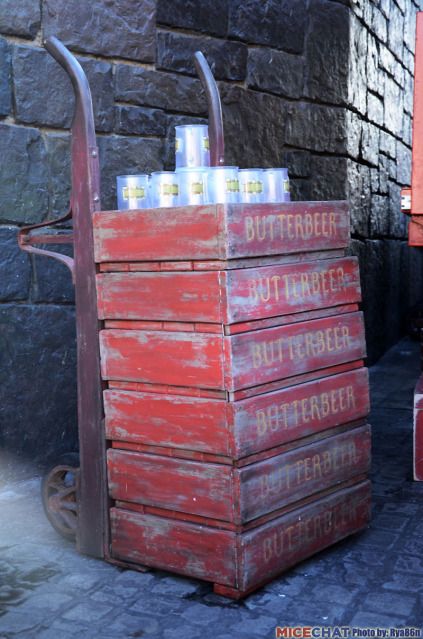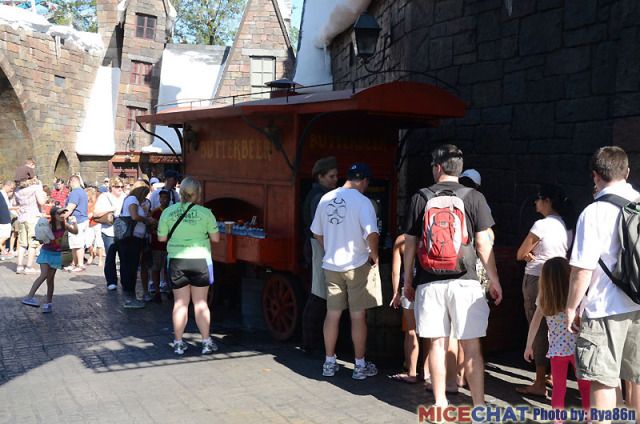 A cup of butterbeer is also worth the wait!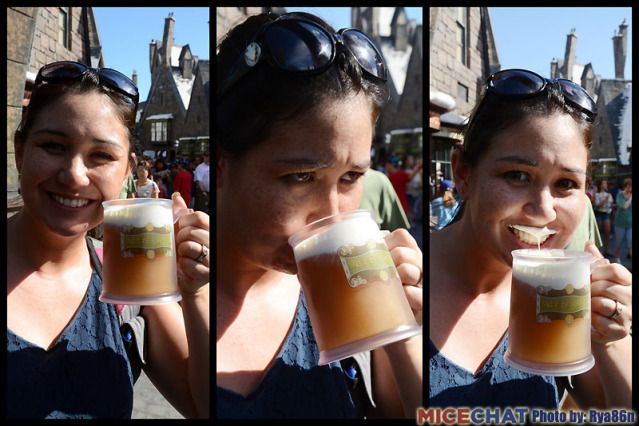 Before you know it (especially if you get caught in the ballooning queue for The Forbidden Journey with average wait times in excess of 3hours), the sun is setting on Hogsmeade
And as the lights come on, the theming here becomes even more photogenic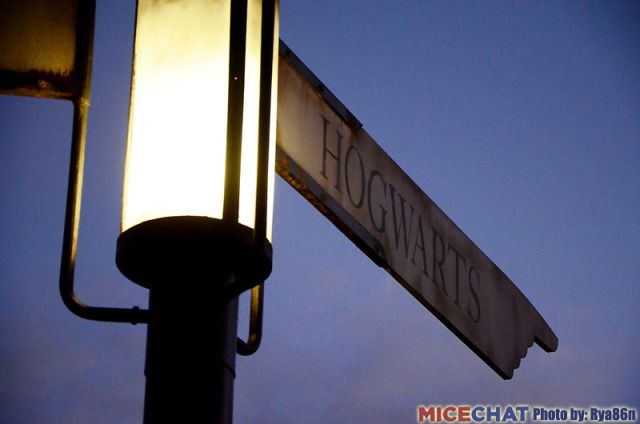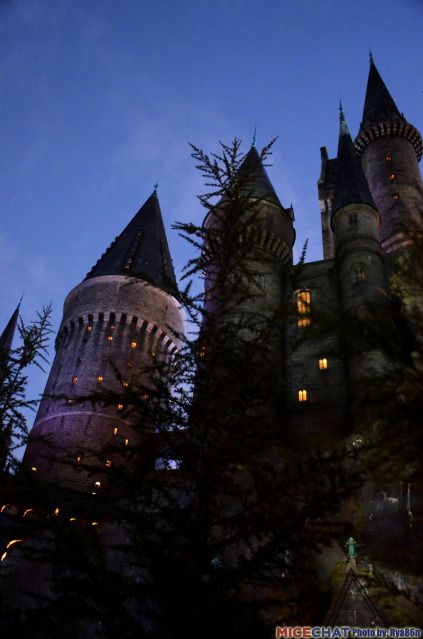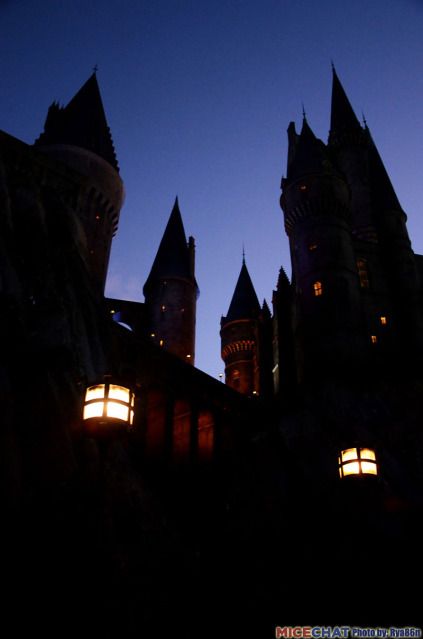 Before you know it, its time for the last train to depart...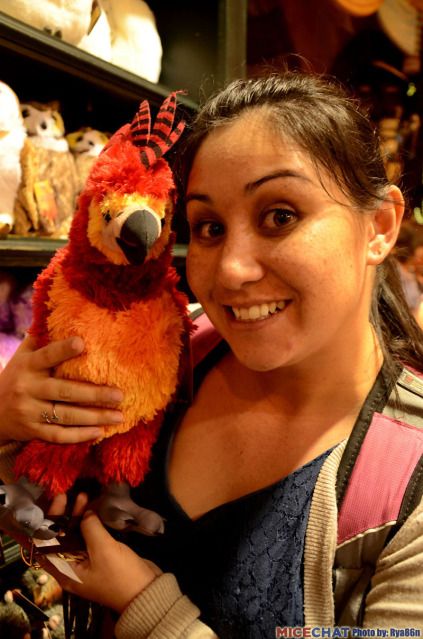 ...although there's always time for a last minute shop on the way out!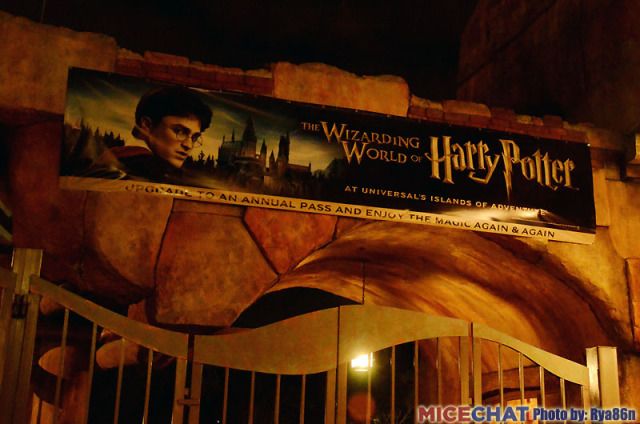 The Wizarding World of Harry Potter was quite the highlight at Universal's Islands of Adventure (as one could tell from the sheer quantity of photos), so I'll have to save the rest of the park for another edition of the Weekend Update. Although before going, I was wondering if
Universal Pictures
might just be considering a new cross over franchise no that Harry Potter's cinematic journey has finished. What do you think?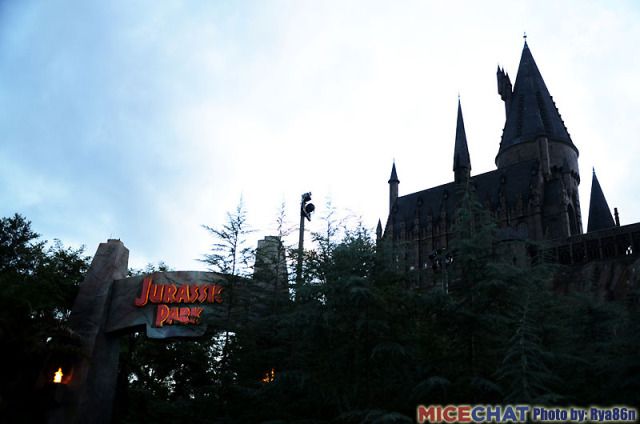 Alex Korting (via Alain Littaye) brings us some of the first photos of the The Making of Harry Potter exhibit which opens at Warner Bros Studio Tour in London on March 31st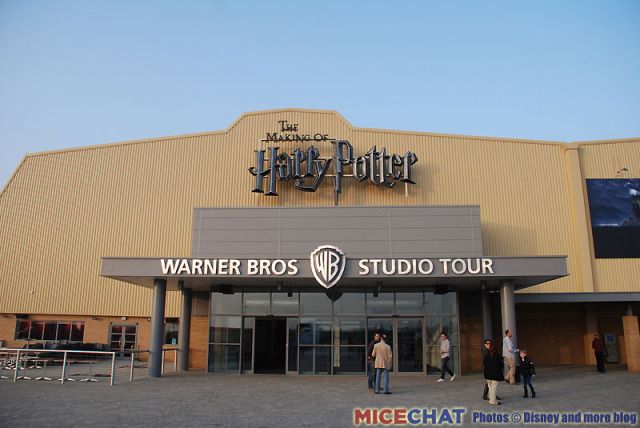 The Harry Potter Studio Tour will open its gates on March 31st, but a special preview happened recently and Alex Korting, a faithful reader was there, shot plenty of pictures, and kindly allowed me to post them on Disney and More and MiceChat. First, let me tell you that this is a major exhibit. I should say a "E-Ticket exhibit", which is obviously going to be tremendously successful, and not only to Harry Potter fans, as you will be able to walk on the actual sets that were built for the Harry Potter movies. If you can't go in Orlando to visit The Wizarding World of Harry Potter at IOA, this is the closest you can get to being immersed in Harry Potter's world! Please note that all tickets must be booked in advance on the Harry Potter Studio Tour website
http://www.wbstudiotour.co.uk/
as no tickets will be sold at the entrance.
From their site:
"Warner Bros Studio Tour London provides an amazing new opportunity to explore the magic of the Harry Potter films – the most successful film series of all time. This unique walking tour takes you behind-the-scenes and showcases a huge array of beautiful sets, costumes and props. It also reveals some closely guarded secrets, including facts about the special effects and animatronics that made these films so hugely popular all over the world.
Here are just some of the things you can expect to see and do:
• Step inside and find yourself in the actual Great Hall.
• Explore Dumbledore's office and discover never-before-seen treasures.
• Step onto the famous cobbles of Diagon Alley, featuring the shop fronts of Ollivanders wand shop, Flourish and Blotts, the Weasleys' Wizard Wheezes, Gringotts Wizarding Bank, and Eeylops Owl Emporium.
• See iconic props from the films, including Harry's Nimbus 2000 and Hagrid's motorcycle.
• Learn how creatures were brought to life with green screen effects, animatronics and life-sized models.
• Rediscover other memorable sets from the film series, including the Gryffindor common room, the boys' dormitory, Hagrid's hut, Potion's classroom and Professor Umbridge's office at the Ministry of Magic.
The facility is located just 20 miles from the heart of London at Warner Bros. Studios Leavesden, the very place where it all began and where all eight of the Harry Potter films were brought to life. The Studio Tour is accessible to everyone and promises to be a truly memorable experience - whether you're an avid Harry Potter fan, an all-round movie buff or you just want to try something that's a little bit different.
The tour is estimated to take approximately three hours, however, as the tour is mostly self-guided, you are free to explore the attraction at your own pace. During this time you will be able to see many of the best-loved sets and exhibits from the films. Unique and precious items from the films will also be on display, alongside some exciting hands-on interactive exhibits that will make you feel like you're actually there."
Here is the map of the Harry Potter Studio Tour.
Ready for a pictorial tour of the exhibit? Here we go!
We begin at the studio entrance, which you can see just above. The first set you will enter is the famous Hogwart's Great Hall. In this iconic and breathtaking Great Hall, you will walk on the actual solid York stone floor laid 11 years ago, and see the solid oak and pine house tables which were built for the films and aged with axes and chains. You will discover the graffiti carved into the tables by Hogwarts pupils (which production designer Stuart Craig encouraged, as this would happen at all schools!). You can also learn about the unique house points bead system that was said to have caused a national bead shortage when it was first installed back in 2000.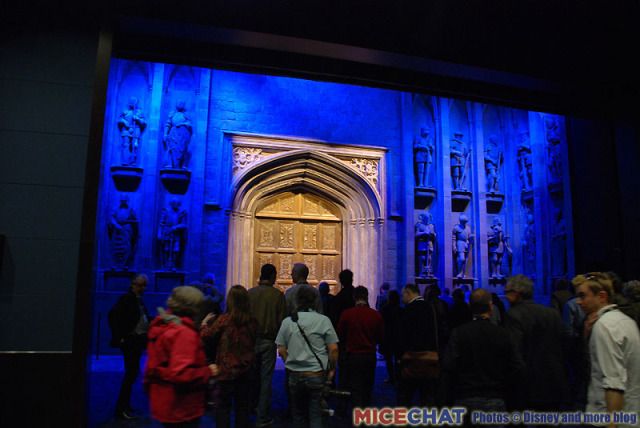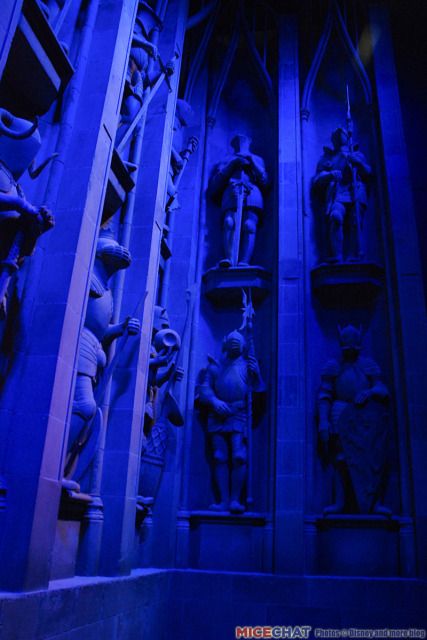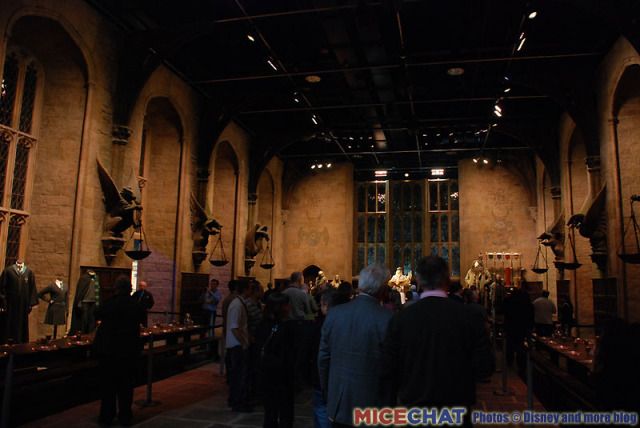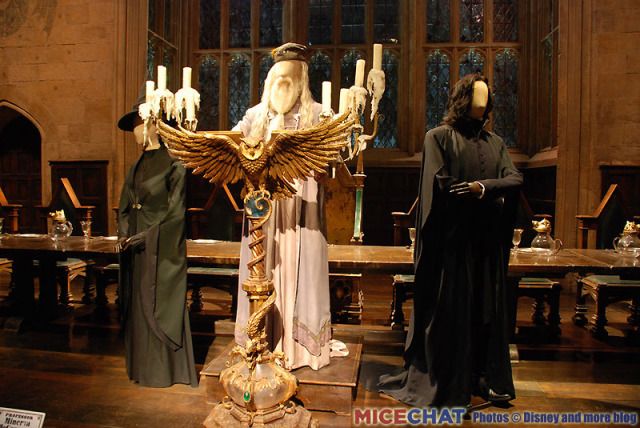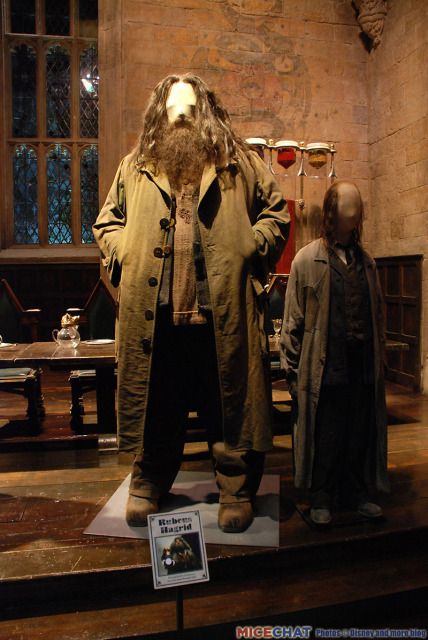 The scale model used for the movie to be added on the great hall set.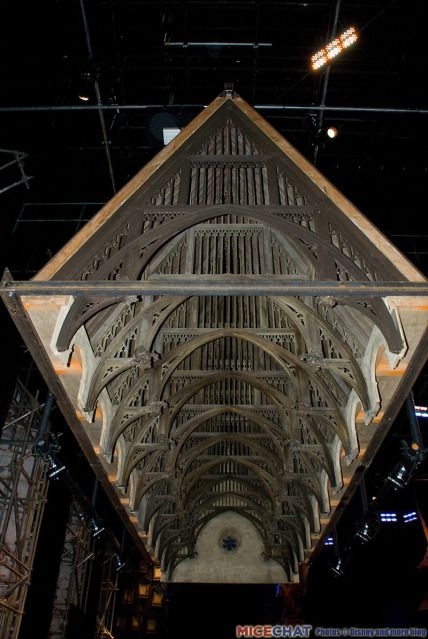 The tour continues with some of the largest, most detailed sets ever produced in the UK. In Dumbledore's office, you can see the authentic Sword of Gryffindor, the Sorting Hat, and the Hogwarts headmaster portraits.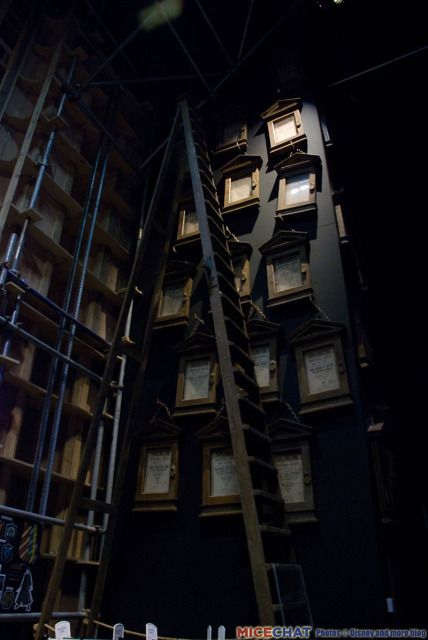 The costumes department.
The Gringotts vehicle!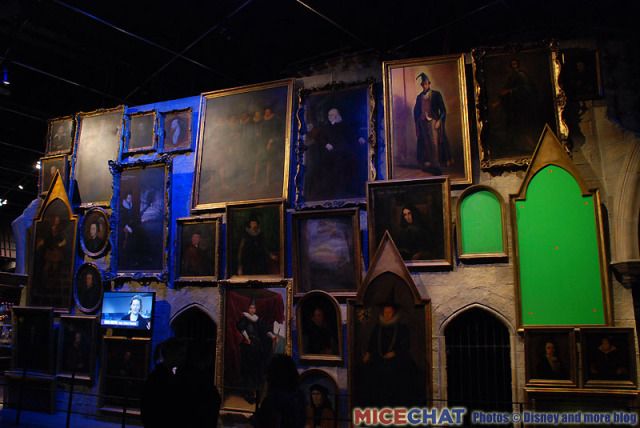 Hagrid's hut where guests can see his famous motorcycle and learn how his larger-than-life character was realised on screen..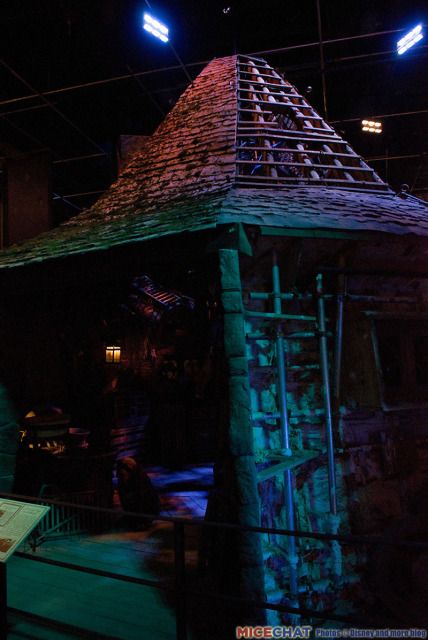 The Potions classroom set.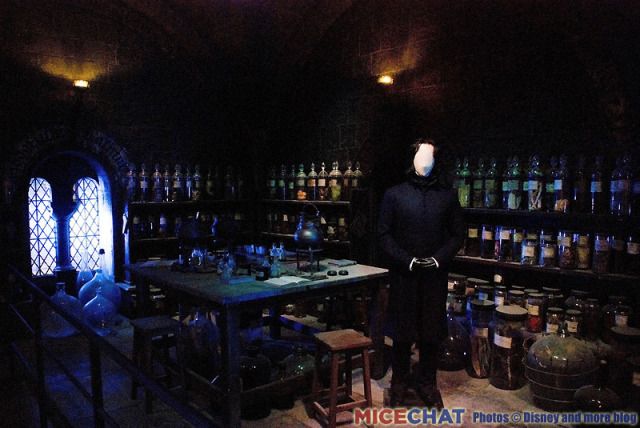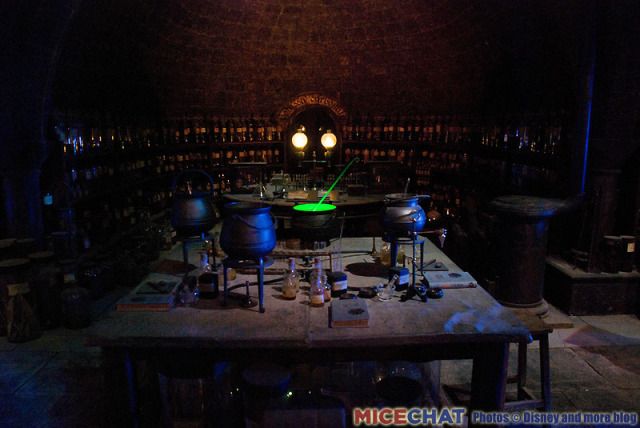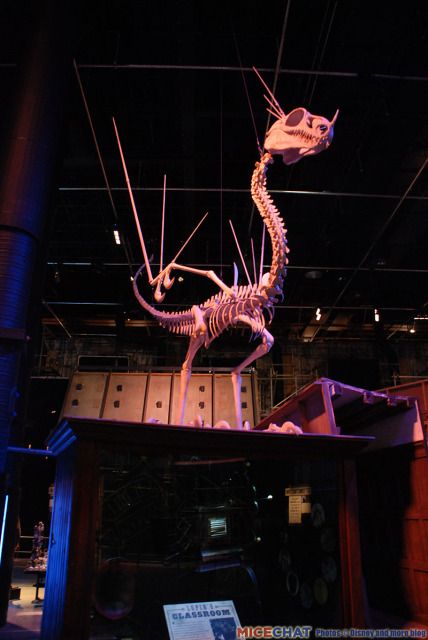 The Gryffindor common room,, one of the films' oldest and most beloved sets, sits alongside the Gryffindor boys' dormitory, including the original beds made for Harry, Ron, Seamus, Neville and Dean for the first film. Learn how the filmmakers had to adapt and find unique camera angles as the years went by, hiding the fact that the cast had clearly outgrown the beds.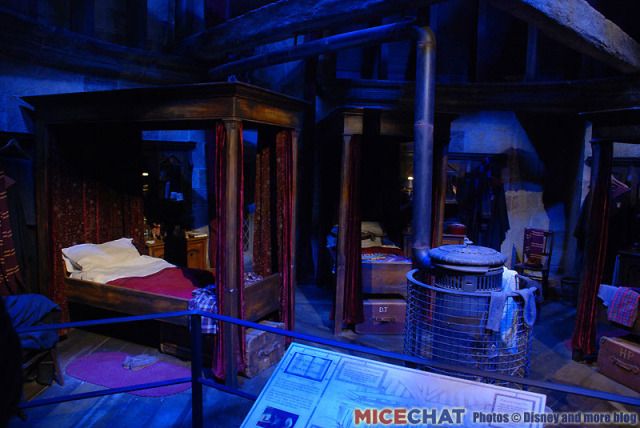 Dumbledore's office, interior.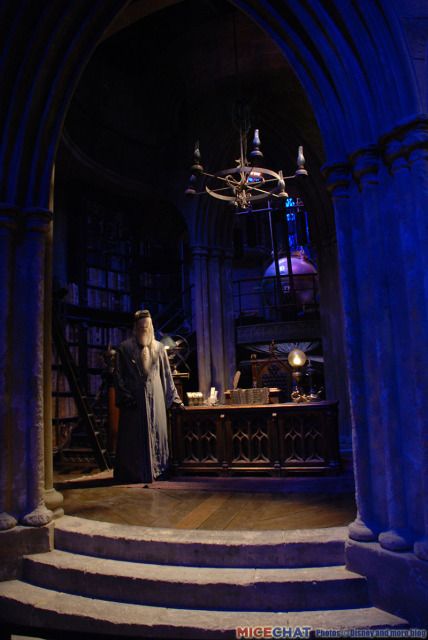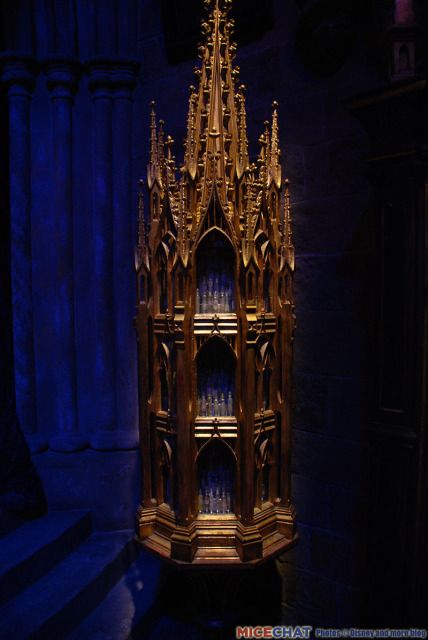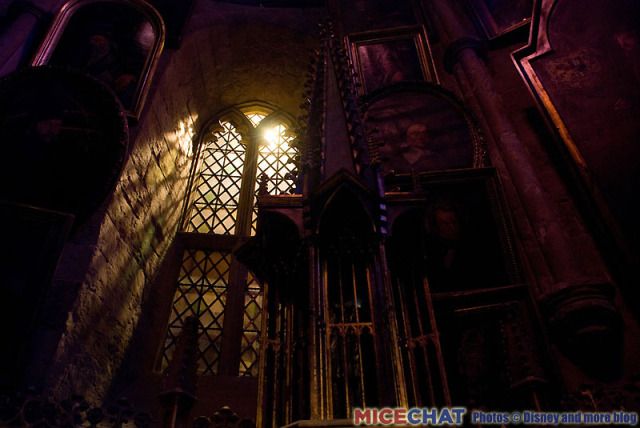 Dumbledore's office, exterior.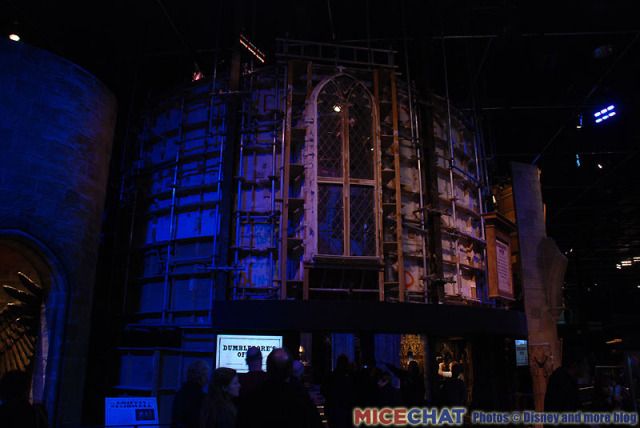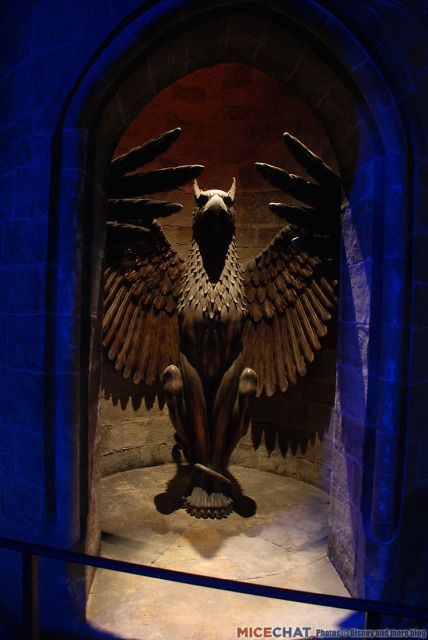 Astronomy tower, exterior.
Gryffindor common room set.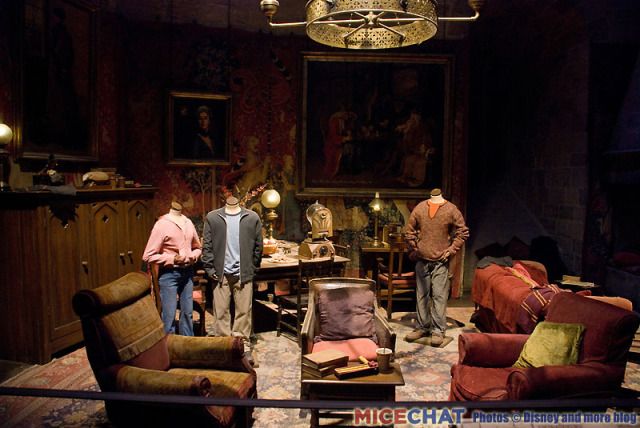 The legendary flying brooms! Here, guests will discover how green-screen technology helped create many iconic sequences for the films, including the spectacular Quidditch matches. You will see Harry's Nimbus 2000 and Draco Malfoy's Nimbus 2001, plus Harry's treasured Firebolt, given to him by his godfather Sirius Black.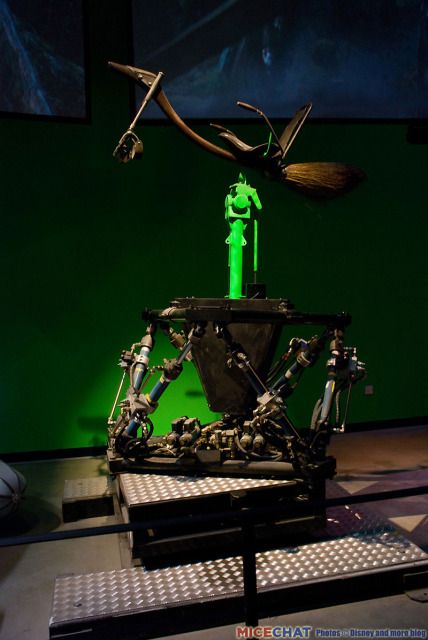 Harry Potter Studio Tour guests can try the brooms and be filmed in action!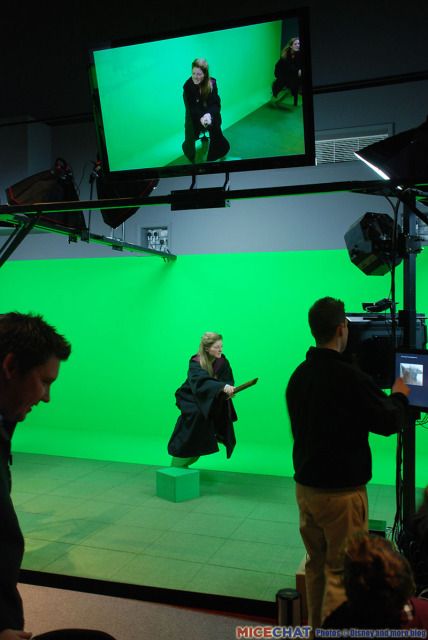 The Burrow set.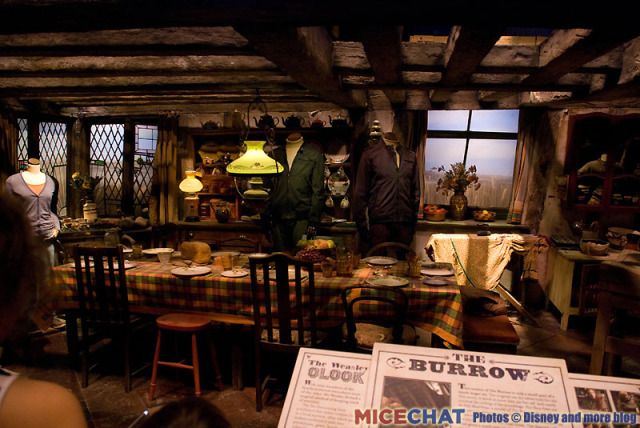 The Ministry of Magic set.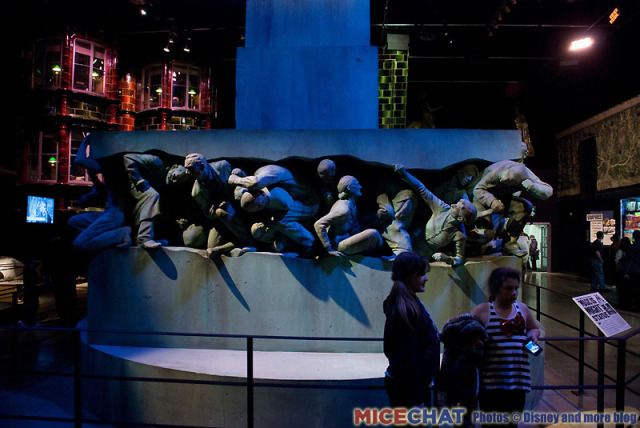 Voldemort's gang.
Professor Umbridge's office, which is radiant in its fluffy pink magnificence, with her amazingly detailed cat porcelain plates, created especially for the films.
Death eater mask.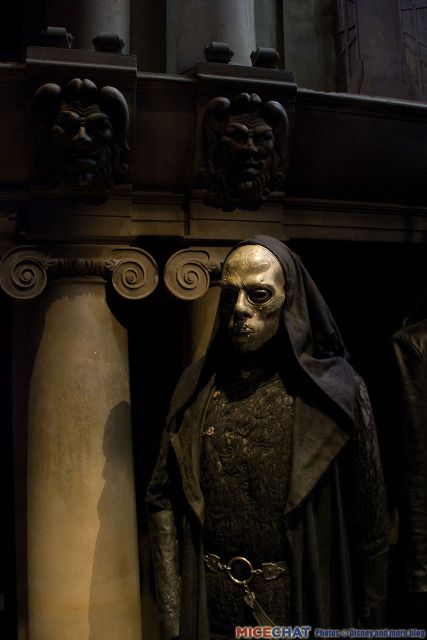 We'll have more photos from The Making of Harry Potter next week!

Might we also suggest that you visit these fine MiceAge/MiceChat attractions for even more Disney and theme park fun:
And that brings us to the end of another week. Our photographers have just enough time to reload their cameras before we see you all again next weekend. Thank you to all of our wonderful readers, and as always, a huge thank you to our amazing team of global photographers, spies, and gossips:

Denise Preskitt Mousesteps.com
Rya86n
Alain Littaye Disney and more blog
Your Editor - Rixter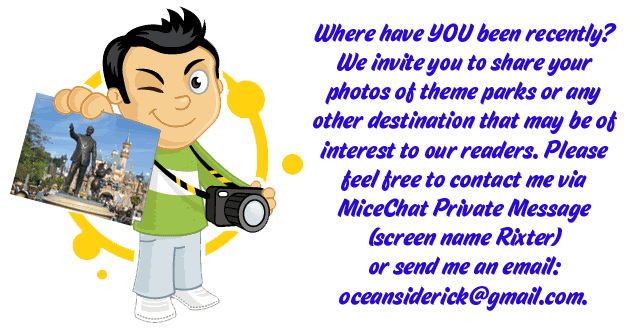 It is readers like you who make MiceChat such a special place.
Don't miss a single one of MiceChat's Featured Blogs (including the Weekend Update). Add our feed to your favorite feed software or site:
Follow us on Twitter