Thanks for spending a few minutes with us at the Weekend Update during your Easter weekend.
Denise Preskitt
caught some photos of the
Avengers Monorail
as it travelled around the
Magic Kingdom
and through the
Contemporary Resort
plus shots of the
Easter Egg Exhibit
at the
Grand Floridian
.
This week we also have part two of our coverage of
The Making of Harry Potter
exhibit at
Warner Bros. Studio Tour
in London thanks to
Alex Korting
(via
Alain Littaye
).
Rya86n
has been sharing his abundant photos of his
American Theme Park Honeymoon Extravaganza
over the past few weeks, but he takes a week off from that report to bring us photos from the
Dreamworks Experience
at
Dreamworld Australia
.
Sir Clinksalot
took a trip to the
Grand Canyon
among other places and promises to share photos over the next few weeks. This week we travel to
Williams, Arizona
, a
Route 66
heritage town and home to
Alien Jerky
!
Happy Easter!
The Avengers Monorail and more from Denise Preskitt
The biggest news at Walt Disney World this past week was the debut of the Avengers Monorail! The wrap includes Captain America, The Incredible Hulk, and Thor.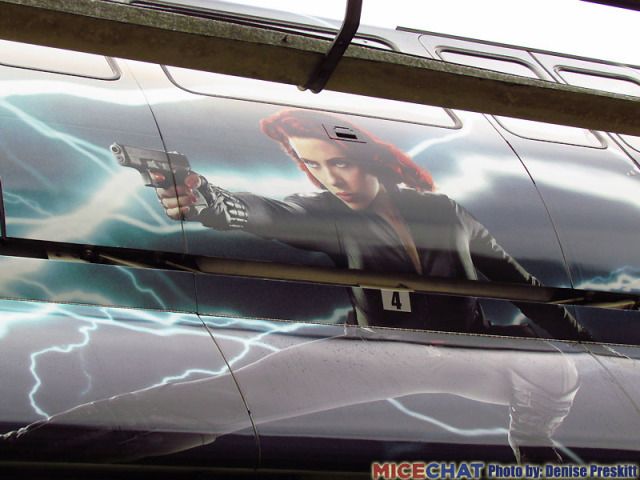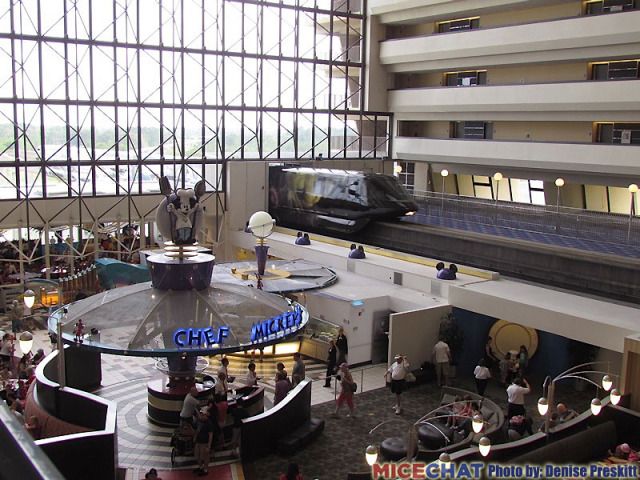 Here is our video of the Avengers monorail, taken from several different locations:
<iframe width="640" height="360" src="http://www.youtube.com/embed/W0bNuy9iICc" frameborder="0" allowfullscreen=""></iframe>
At Disney's Grand Floridian Resort, Easter Eggs (hollowed out chocolate) are beautifully decorated for Easter! This has been a tradition for 15 years, but this is the first year that the eggs have been displayed in the lobby and not in the restaurants.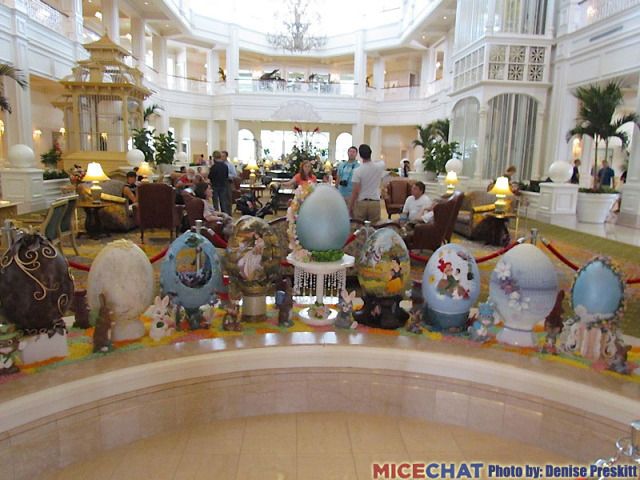 I actually thought the Duffy was a plush while we were there, but noticed it was chocolate once I looked at the photos (I probably need a new bifocal prescription, but it really looks like a Duffy stuffed bear!)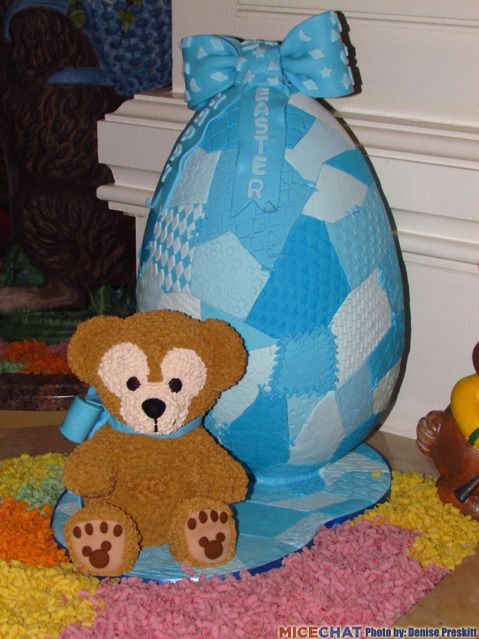 Some of the eggs have elaborate artwork all the way around:
There are also quite a few Easter bunnies:
Our video with commentary of the eggs - I remembered the name Maximus right after we finished!
<iframe width="640" height="360" src="http://www.youtube.com/embed/g1s3Pdem3Mk" frameborder="0" allowfullscreen=""></iframe>
We went to the top of Disney's Contemporary Resort for Fantasyland photos: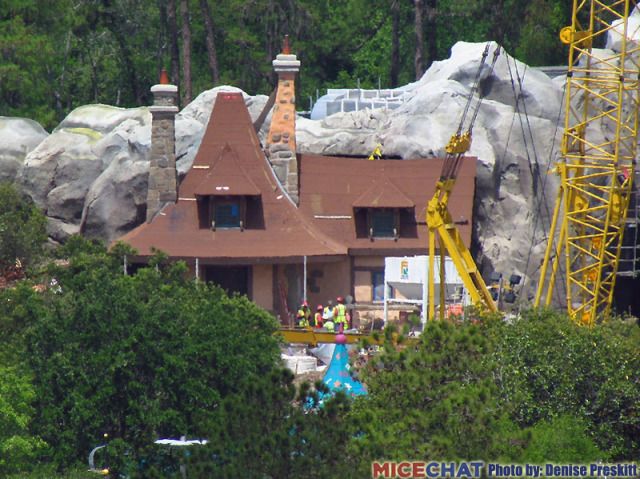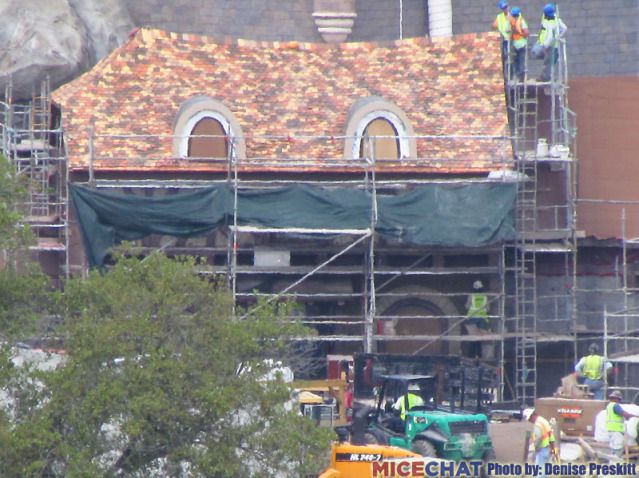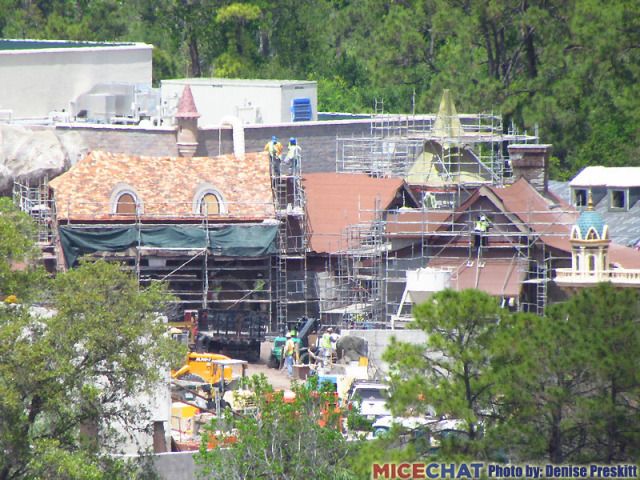 And here is video from the roof:
<iframe width="640" height="360" src="http://www.youtube.com/embed/WPdlakMGruk" frameborder="0" allowfullscreen=""></iframe>
Someone tried bringing a 6 pack into the Magic Kingdom: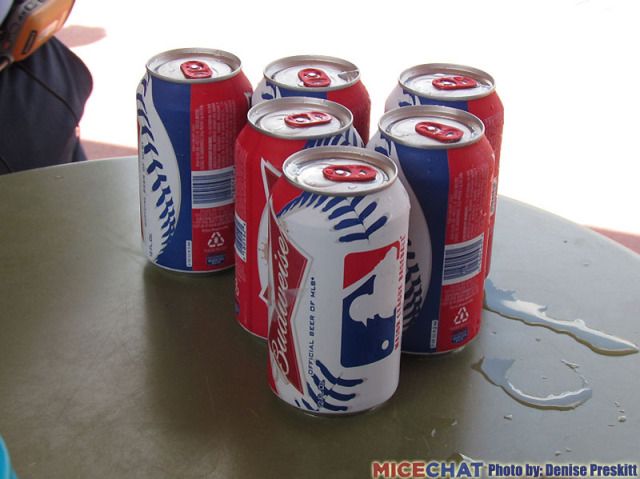 Photos inside Fantasyland: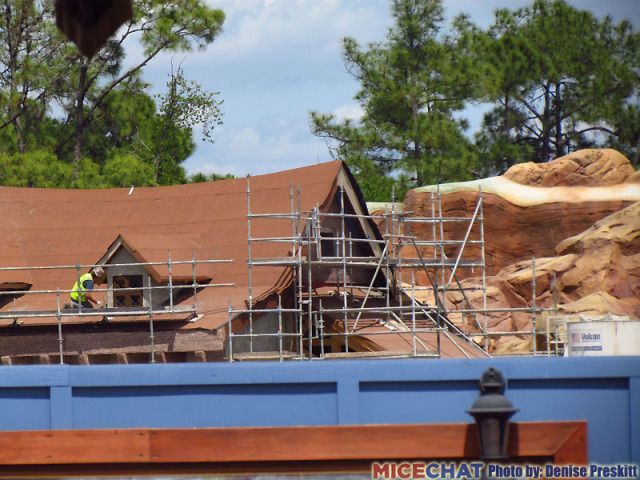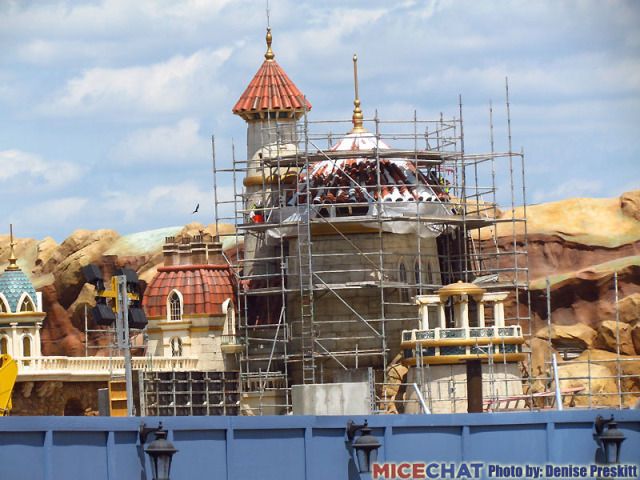 And the water tower in Storybook Circus is now painted differently: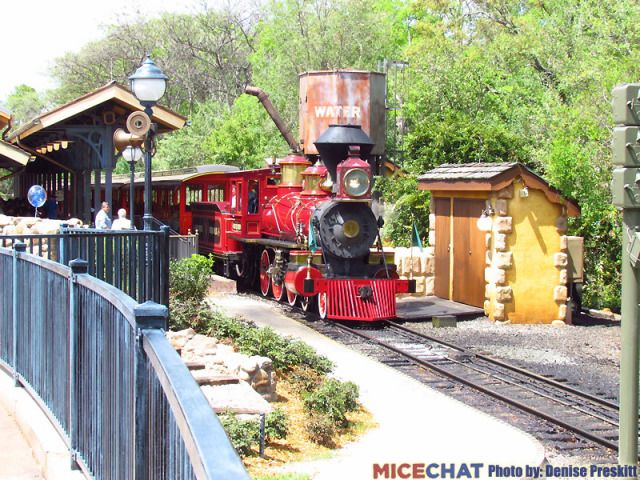 As always, you can read about all of these stories in more detail at Denise's website: Mousesteps.com
Share your vacation photos with the Weekend Update
Here's part two of The Making of Harry Potter at Warner Bros Studio Tour in London

Once again, thanks to Alex Korting (via Alain Littaye) who brings us some of the second round of photos of the The Making of Harry Potter exhibit which opened at Warner Bros Studio Tour in London on March 31st.
Get ready! Here we go on part two of this fantastic pictorial report by Alex Korting on the monumental Harry Potter Studio Tour which opened March 31. This wonderful exhibit is just twenty miles north of London, at Warner Bros studios. All along the tour you will be able to explore the actual sets, see the props, costumes, and models from the series, and once again discover the magic of these films at the studios where they were created.

We begin our report with pictures of the awesome Hogwarts Castle model, seen above and below. Guests can get a 360˚ view of the incredible, hand sculpted 1:24 scale construction that is featured on the Studio Tour. The Hogwarts castle model is the jewel of the Art Department having been built for the first film, Harry Potter and the Philosopher's Stone™. It took 86 artists and crew members to construct the first version which was then rebuilt and altered many times over for the next seven films. The work was so extensive that if one was to add all the man hours that have gone into building and reworking the model, it would come to over 74 years. The model was used for aerial photography, and was digitally scanned for CGI scenes.

The model, which spans nearly 50 feet in diameter, has over 2,500 fibre optic lights that simulate lanterns and torches and even give the illusion of students passing through hallways in the films. To show off the lighting to full effect a day-to-night cycle takes place every four minutes so you can experience its full beauty.
An amazing amount of detail went into the making of the model. All the doors are hinged, real plants are used for landscaping, and miniature birds are housed in the Owlery. To make the model appear even more realistic, artists rebuilt miniature versions of the courtyards from Alnwick Castle and Durham Cathedral, where scenes from Harry Potter and the Philosopher's Stone™ were shot.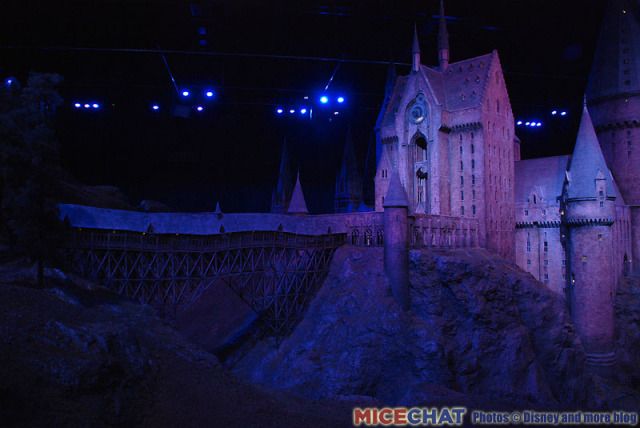 Part of the exhibit is also located outside, where guests can see the scale of the huge, triple decker, purple Knight Bus made famous from Harry's escapades in London. The Knight Bus was driven into place at the Studio Tour with its fully functioning mechanics and engine.
The Hogwarts bridge, last seen collapsing in flames after Neville and the Death Eaters' chase in Harry Potter and the Deathly Hallows™ – Part 2, is just one more part of this incredible tour.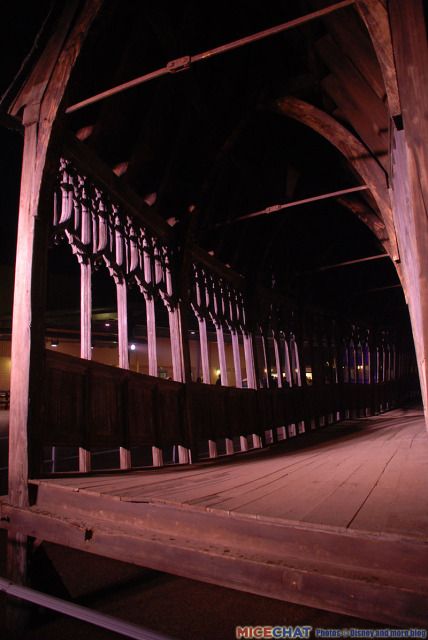 Other elements are also displayed here like the famous chess figures.
As you walk through the tour, you will witness never-before-seen video pieces featuring interviews with the cast and crew, revealing secrets from the making of the films. You will discover the spectacular detail and imagination behind the Creature Effects Workshop, showcasing the animatronics, exquisite make-up designs, and iconic creatures from the films. You will come face-to-face with Buckbeak the Hippogriff, the giant and terrifying spider Aragog, Fawkes the phoenix, and the giant head of the Basilisk.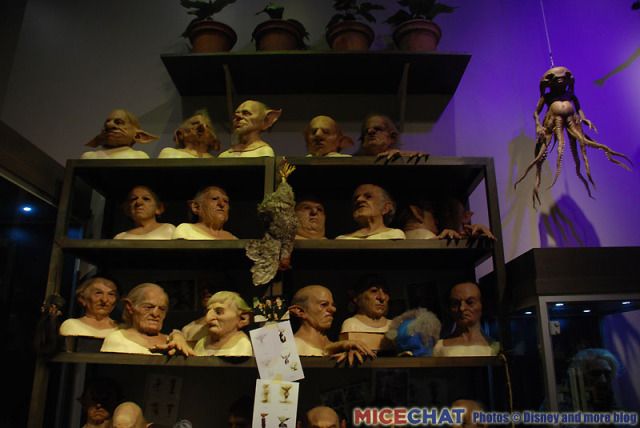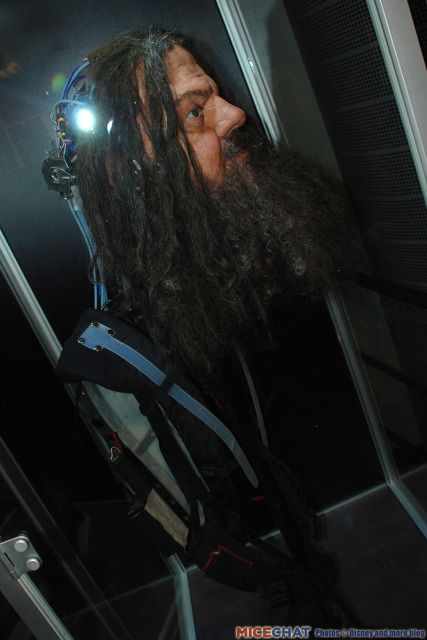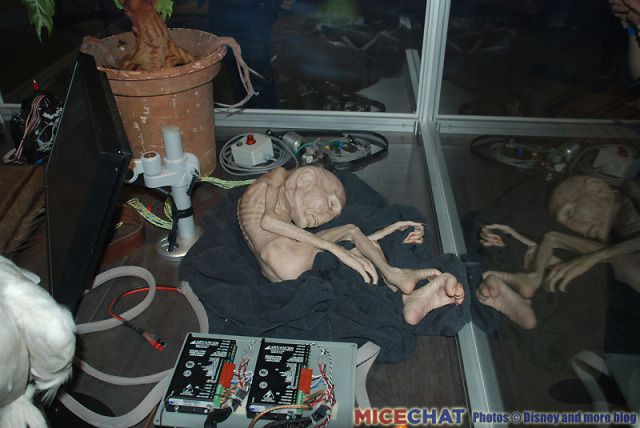 Some of the creatures in this Creature shop are in fact AA which come to life, as you will see in this video showing three of them.
http://www.flickr.com/photos/alexkor...57629241020630
The tour continues with the Diagon Alley set and its famous facades!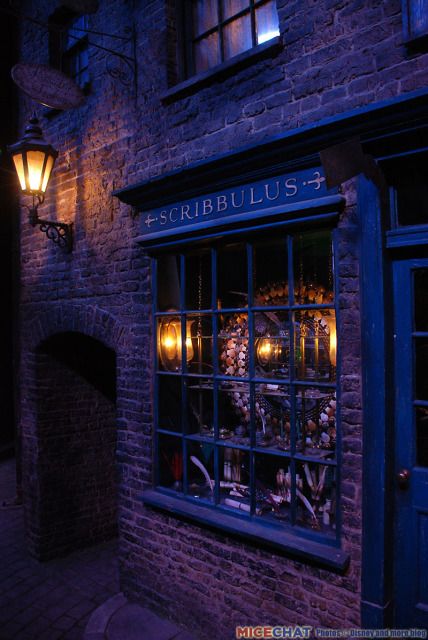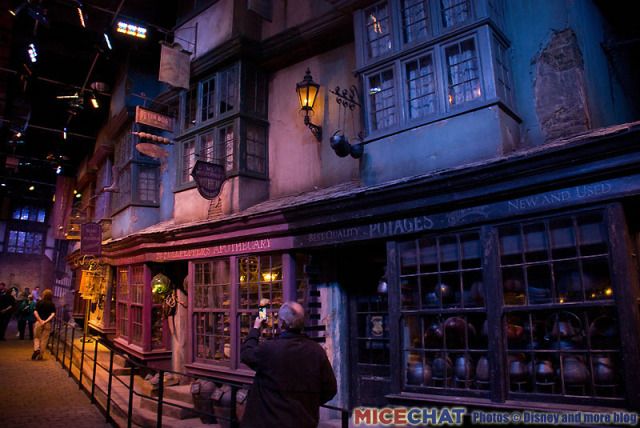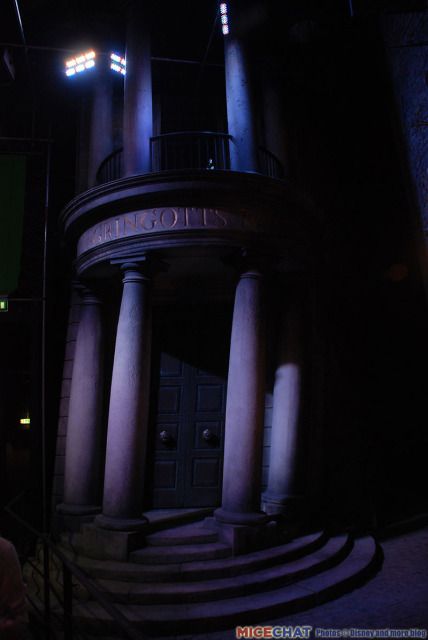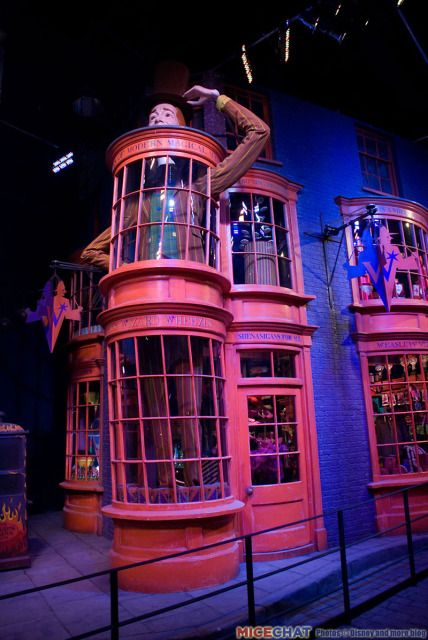 Guests then enter in the art department, which features fascinating cardboard models.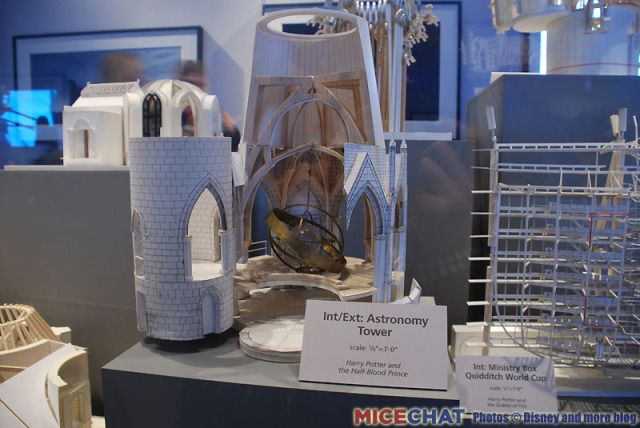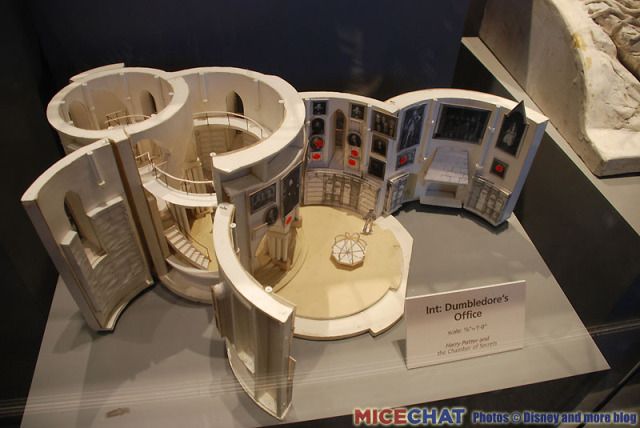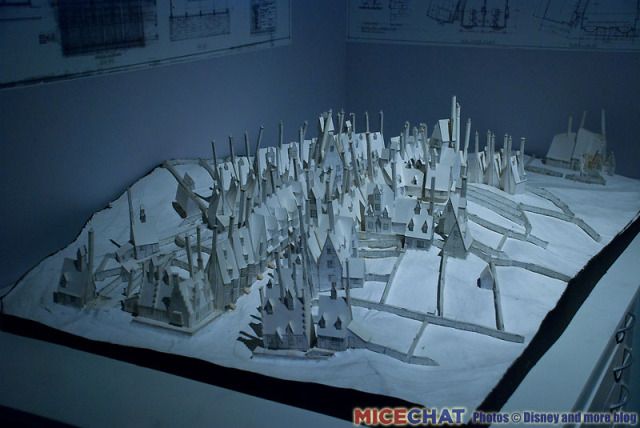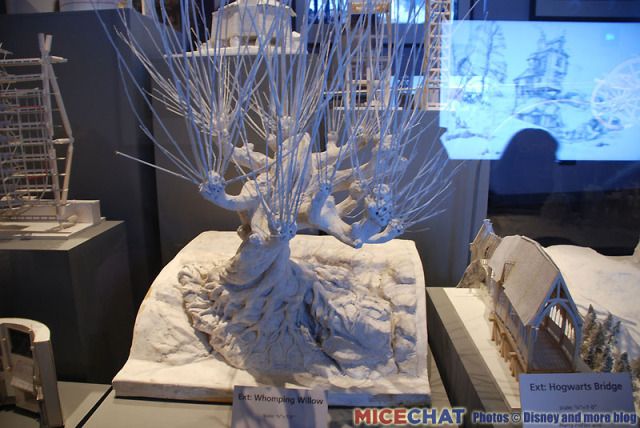 Guests can also discover great graphic design elements.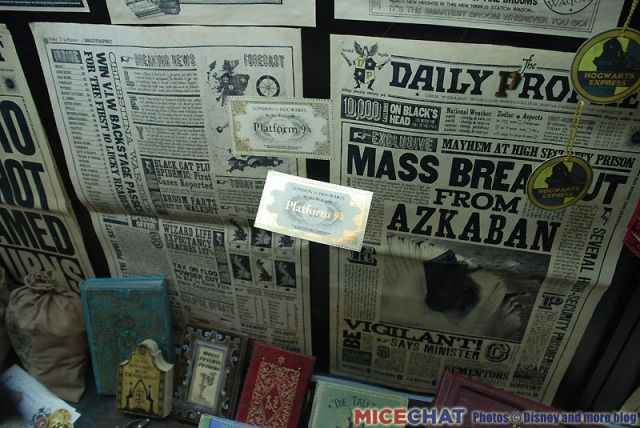 And at the end of the Harry Potter Studio Tour, guess what you'll find? A shop! (what a surprise!)
Seriously, don't you think this Harry Potter Studio Tour looks awesome? As i've said in part one, make sure to reserve your tickets in advance on the website
http://www.wbstudiotour.co.uk/
as no tickets are sold at the entrance, you MUST reserved by internet. And it's already almost full until the end of April, so, if i was you i'll book two months in advance!
Again, all my thanks to Alex for his great pictorial report, and you can see more shots on his Flickr page (yes, there is more to see!).
http://www.flickr.com/photos/alexkor...7629241020630/
All Pictures: copyright Alex Korting
Visit the Disney and more blog
Rya86n resumes his theme park reporting from Australia with this visit to the Dreamworks Experience at Dreamworld Australia
After last week's update, I still have plenty more photos to share from Universal's Islands of Adventure, but I'm briefly putting a hold on that.
Back across the Pacific Ocean, Dreamworld Australia opened a new attraction, the DreamWorks Experience.
We had so much fun at the new children's area our niece, that I simply couldn't wait to share the photos.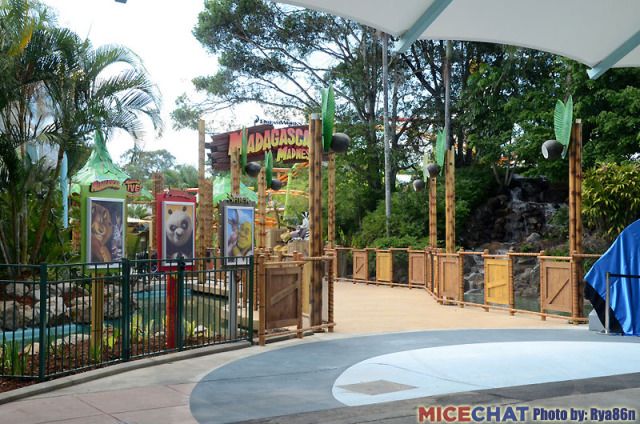 The new area is comprised of 3 separate areas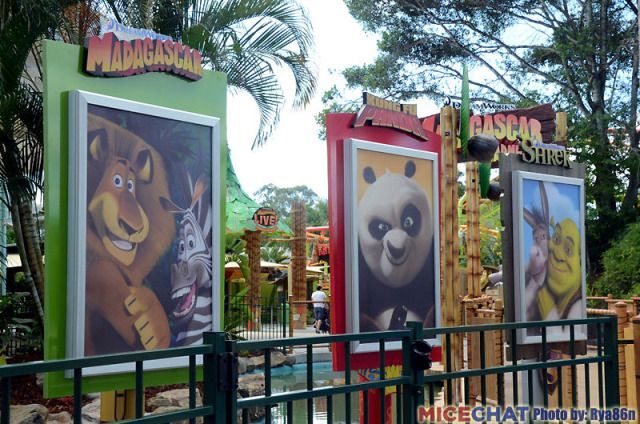 Covering DreamWorks' hit films Madagascar, Kung Fu Panda and Shrek.
First up, Madagascar Madness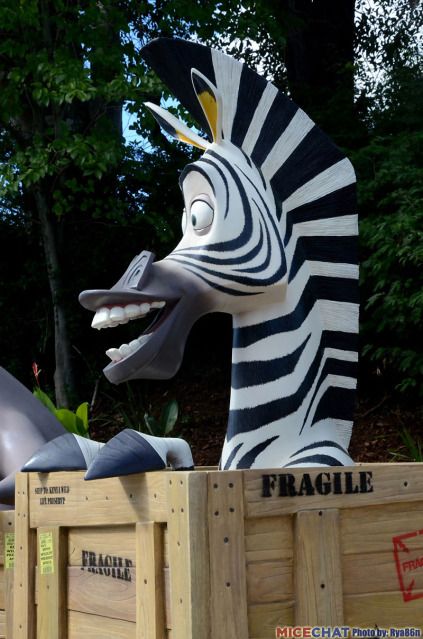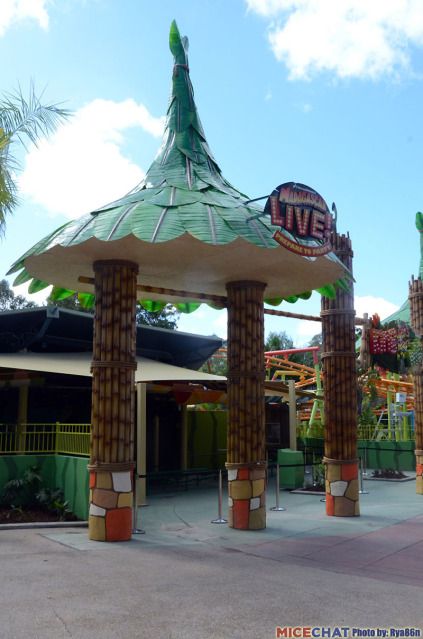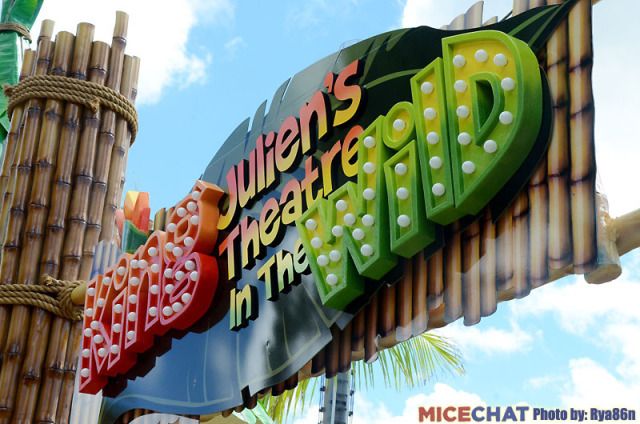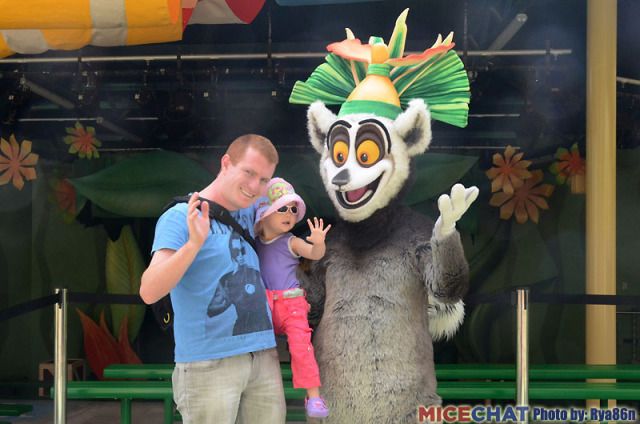 Mad Jungle Jam was a favourite...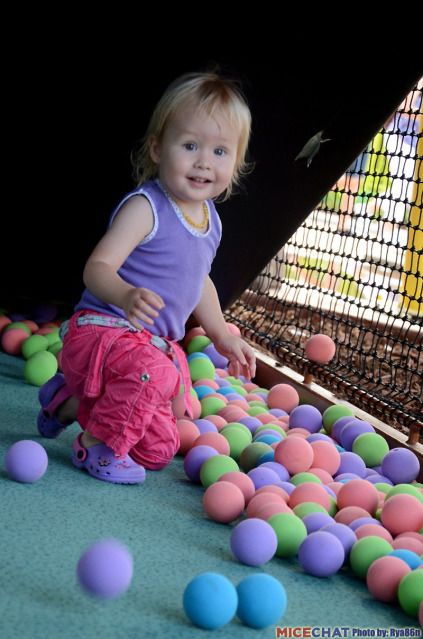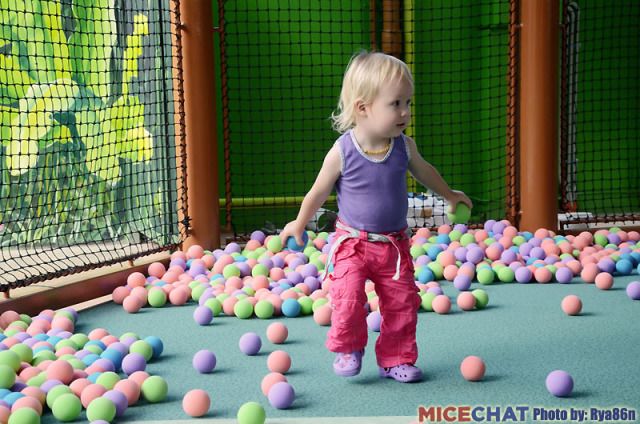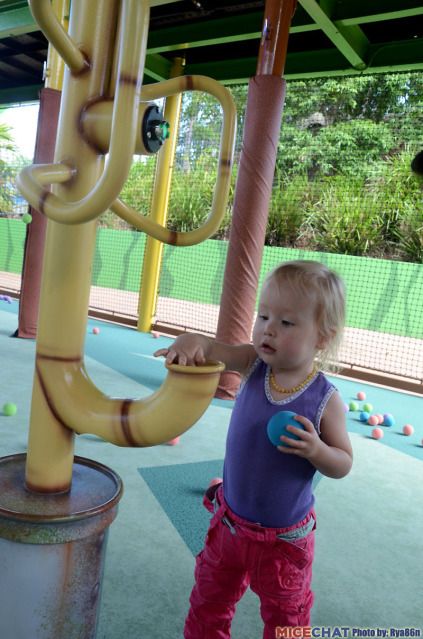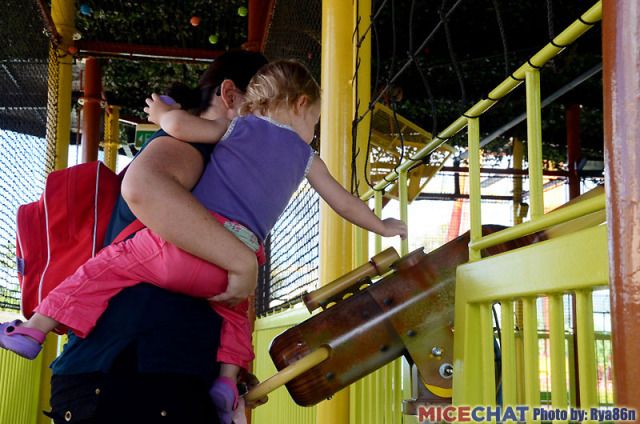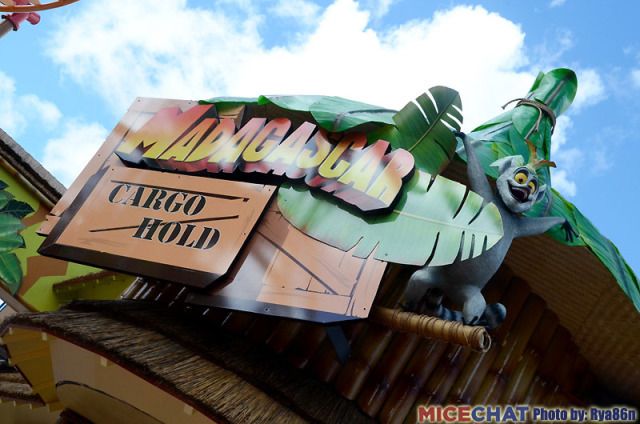 So too, was the shopping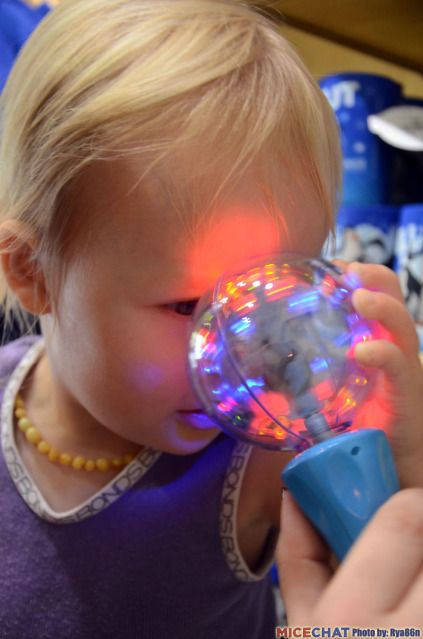 Moving on from Madagascar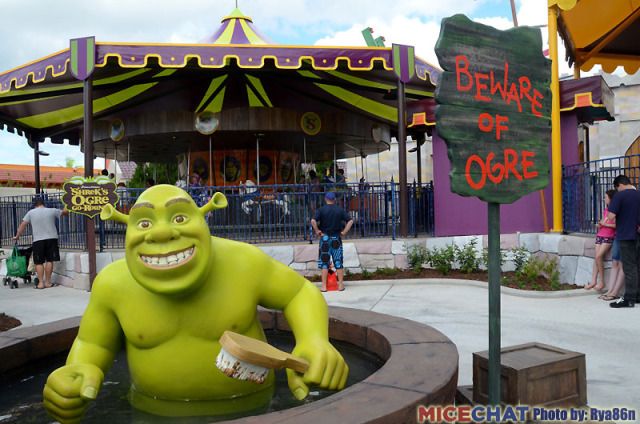 Next up is Shrek's Faire Faire Away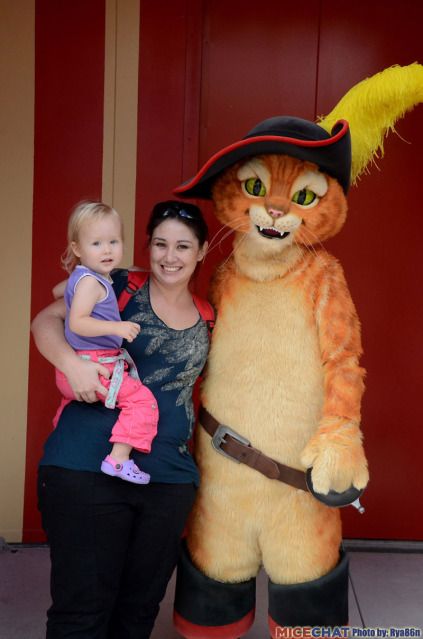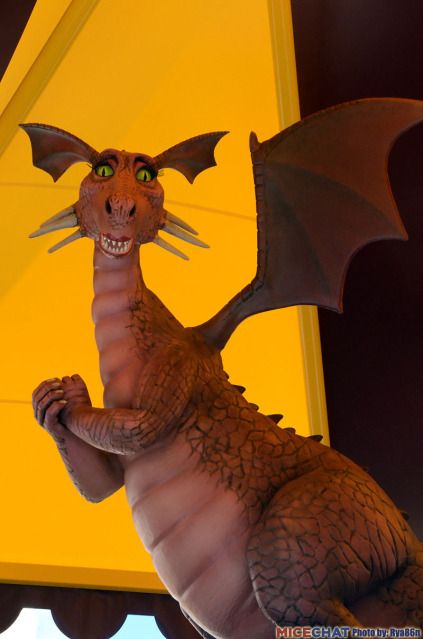 Lastly, Po's Kung Fu Garden.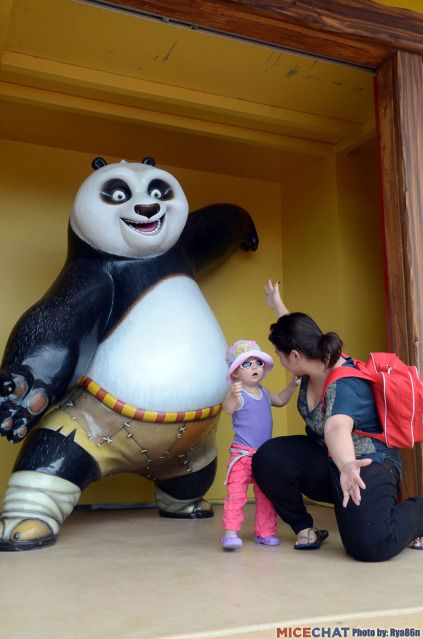 It's definitely worth a trip to Dreamworld to check out the new DreamwWorks Experience.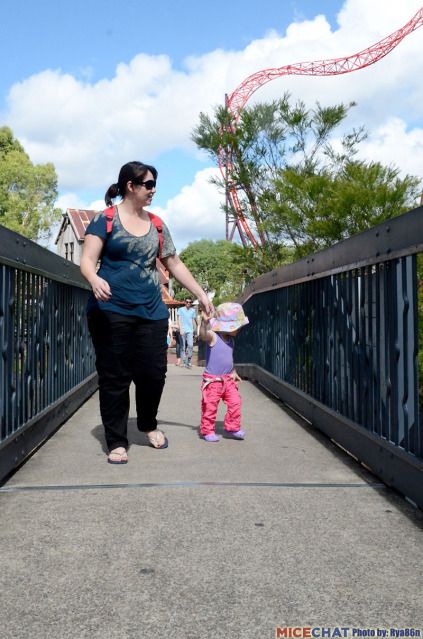 But there's plenty more theme park to explore too.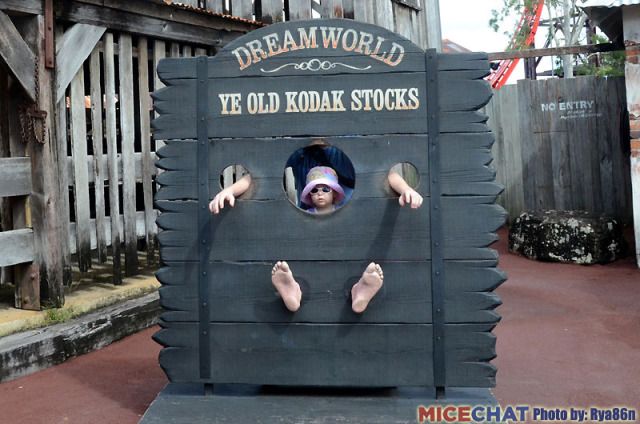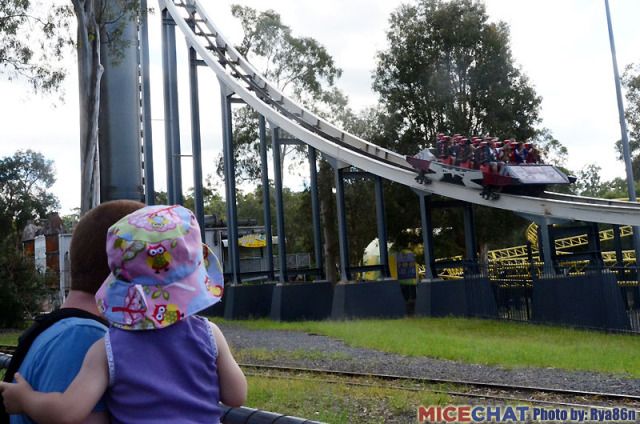 Getting her ready for the big kid's rides.
Someone really had a great day at Dreamworld!
Classic Route 66 and the town of Williams, Arizona courtesy of Sir Clinksalot
Sir Clinksalot and his children recently took a trip to the Grand Canyon to visit family and bring home some kittens (Yes, 8 hours in a car with kittens).
But our first stop was to the Route 66 town of Radiator Springs ... I mean Williams, AZ.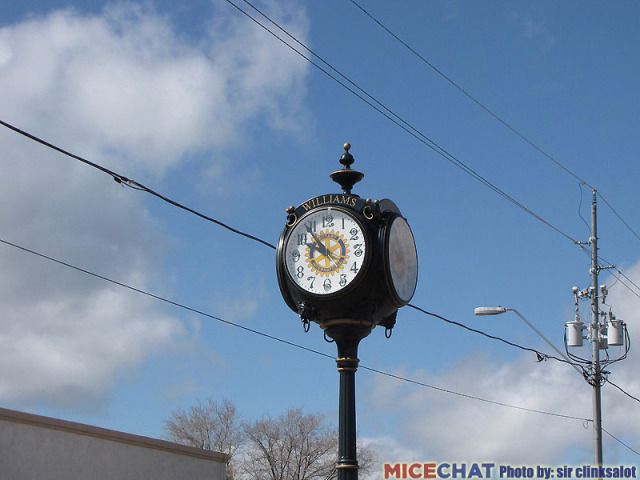 Signs everywhere let you know where you are
Only thing missing is "Cadillac Range"
Even the restaurants won't let you forget that you are on Route 66
Good stuff, I brought home a 12 "Variety" pack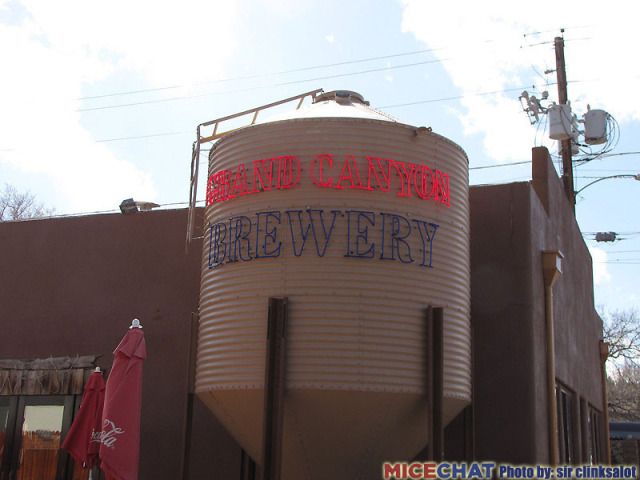 Just in case you were wondering
Cars didn't drive on it to make great time. They drove on it to have a great time.
No Route 66 town would be complete without a souvenir shop
Elvis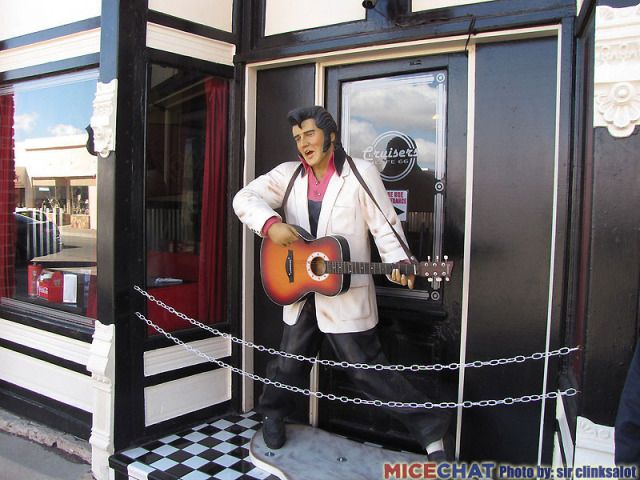 And creepy cowboy guys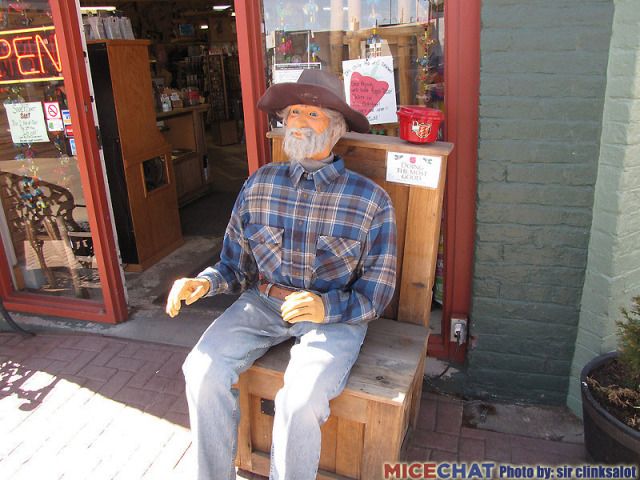 $3.50 for a hotel room. Sign me up!!!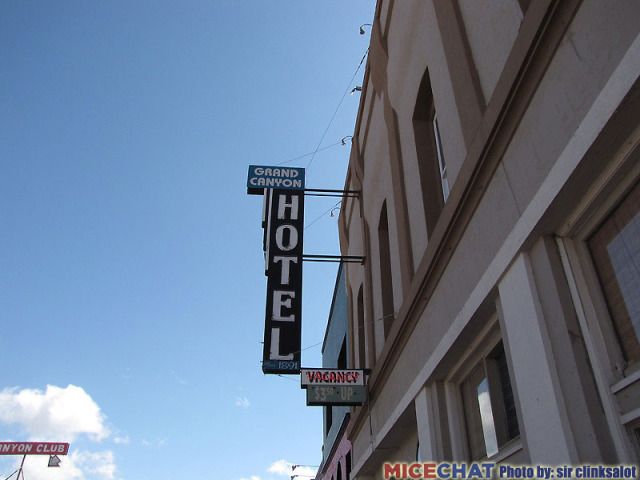 Indian Jewelry
Alien Jerky has a new location in Williams (for those of you who have made the drive from LA to Vegas, their original location is in Baker)
The store is great!!!
No introductions needed
Largest Route 66 sign?
Oh, that's what it looks like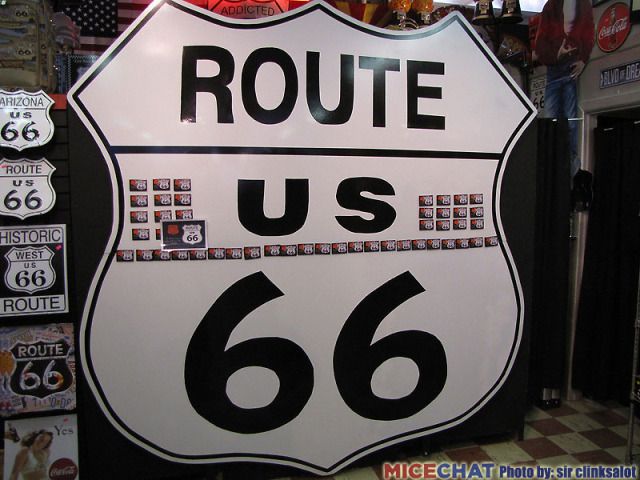 Back at the route 66 diner, I found this sign rather humorous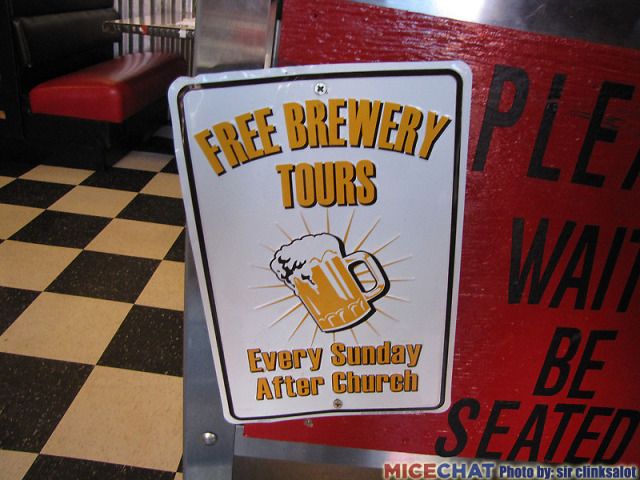 A look down one of the other streets in Williams
Red Garter B&B, I think we are going to stay here on our next visit.
Next week we'll head North of Williams and check out the Grand Canyon.
Might we also suggest that you visit these fine MiceAge/MiceChat attractions for even more Disney and theme park fun:
And that brings us to the end of another week. Our photographers have just enough time to reload their cameras before we see you all again next weekend. Thank you to all of our wonderful readers, and as always, a huge thank you to our amazing team of global photographers, spies, and gossips:

Denise Preskitt Mousesteps.com
Alain Littaye Disney and more blog
Rya86n
Sir Clinksalot

Your Editor - Rixter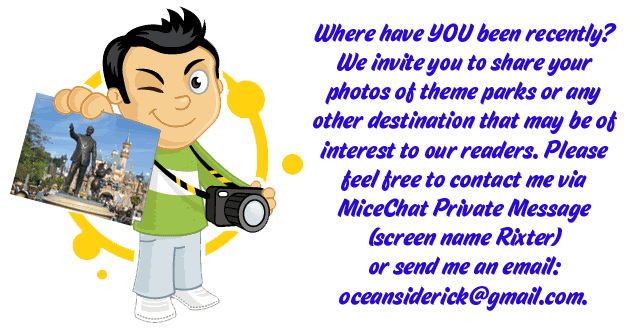 It is readers like you who make MiceChat such a special place.
Don't miss a single one of MiceChat's Featured Blogs (including the Weekend Update). Add our feed to your favorite feed software or site:
Follow us on Twitter