Thanks for coming along on our Weekend Update adventure.
Denise Preskitt
has been following the progress on
Disney's Art of Animation
hotel and this week is no exception. I have a feeling that this new Disney property will be worthy of a visit even if I'm not staying there as a guest. Denise also has some more photos from the
Easter festivities
which are certainly photogenic.
This week we also have a rare treat: a trip report from MiceChat wunderkind
Monorail Man
. We join him as he travels up the west coast to Seattle by train.
Sir Clinksalot
traveled across the state to visit his Mom who lives near the
Grand Canyon
. Sir Clinks found out that the Grand Canyon is actually pretty grand!
Finally,
Rya86n
's back with honeymoon coverage. This time we have non-Potter photos of
Islands of Adventure
.
Thanks for visiting the Weekend Update!
Denise Preskitt captures Walt Disney World Resort in all its Easter glory
We made a stop to take photos and video of Disney's Art of Animation again last week. The first phase is now just about 6 weeks until opening!
New fish on a Little Mermaid building: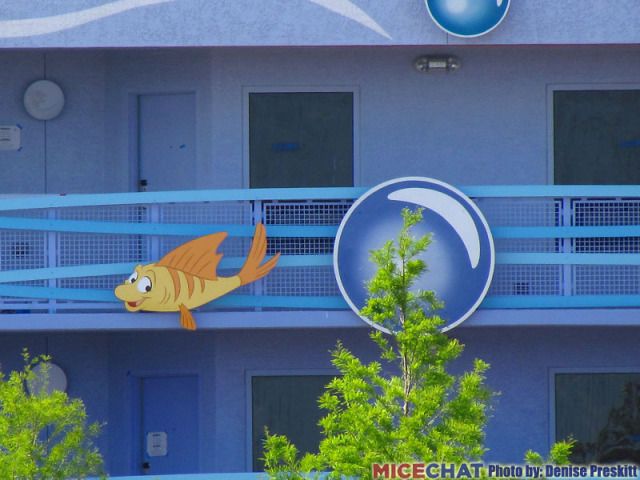 Artwork in The Little Mermaid: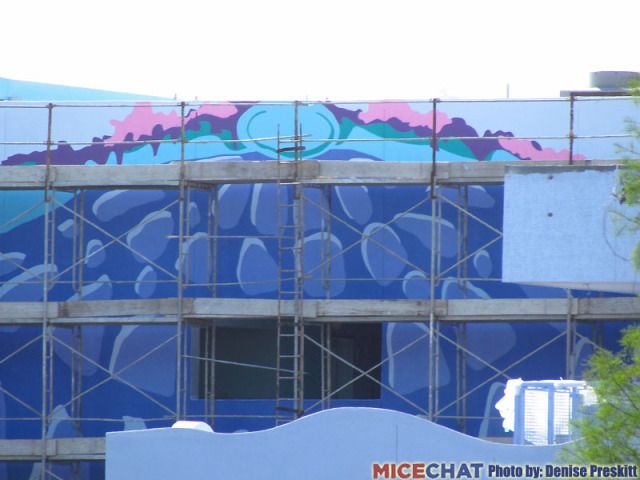 Here is our most current video of Disney's Art of Animation Resort:
<iframe width="640" height="360" src="http://www.youtube.com/embed/z5x9hOrDT2Y" frameborder="0" allowfullscreen=""></iframe>
Cars:
There were Easter activities at Epcot, along with a meet and greet in the United Kingdom with the Easter Bunny: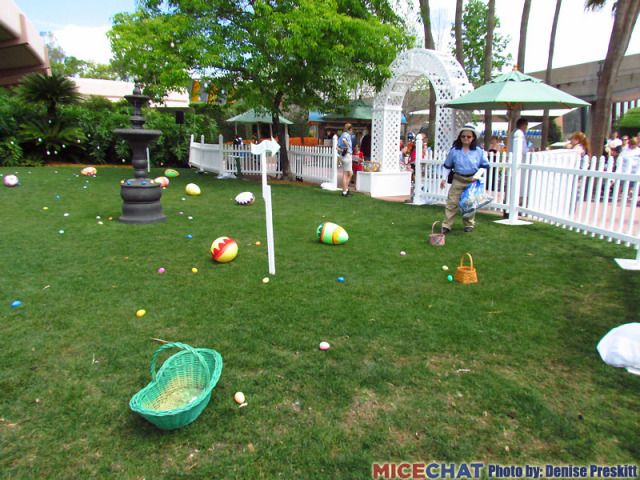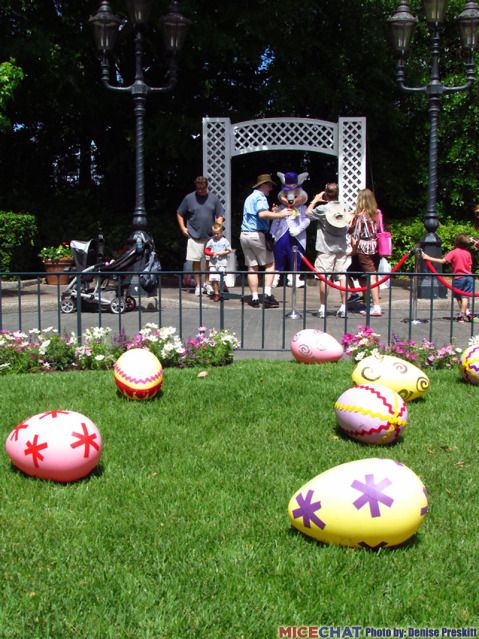 Baby ducks wait for their mom:
Gorgeous flowers and sky: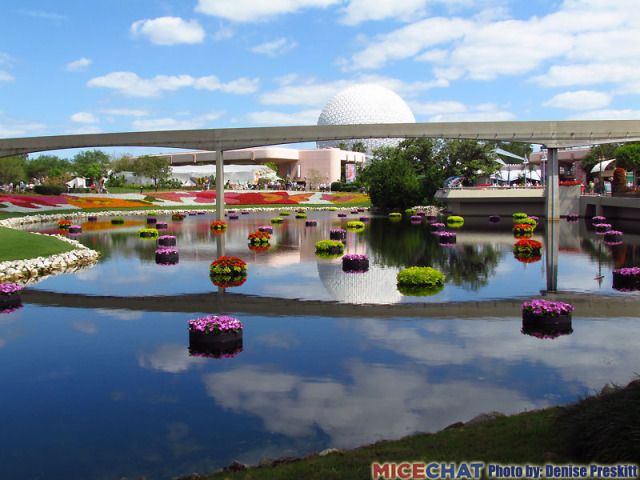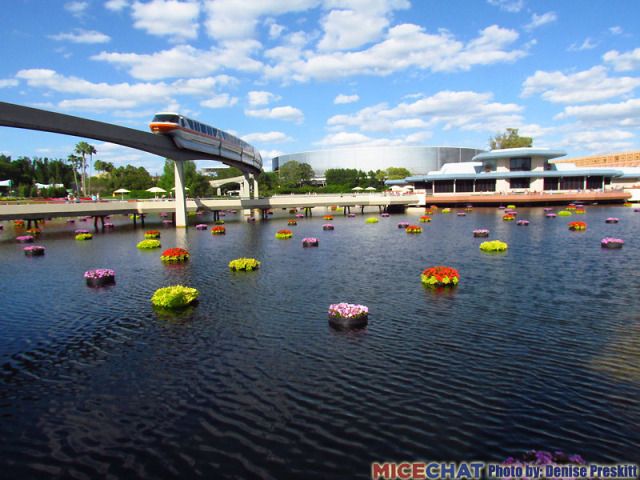 The American Flag with Spaceship Earth in the background: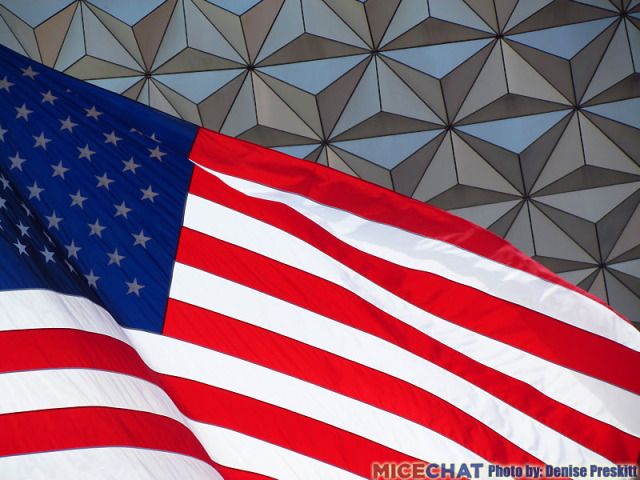 We went to the Magic Kingdom for the Pre-Parade, which was plussed from the last two years!
Easter goodies for purchase:
The Main Street Philharmonic: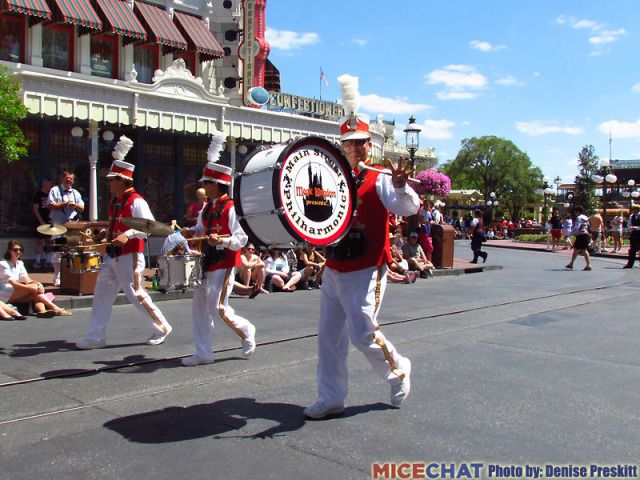 Easter banner: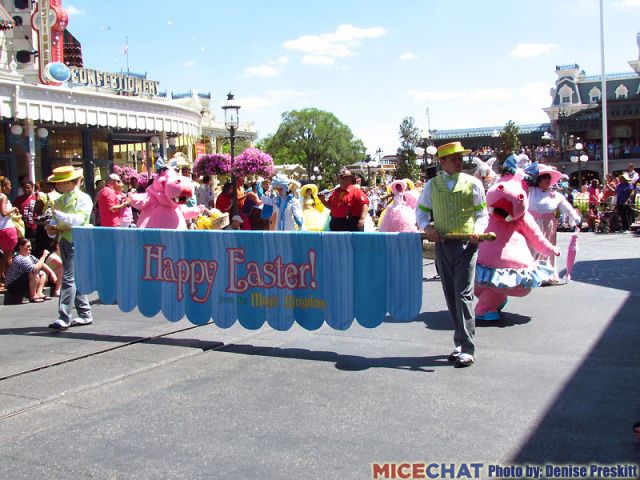 Fantasia hippos:
Easter Bunny with Mrs. Bunny: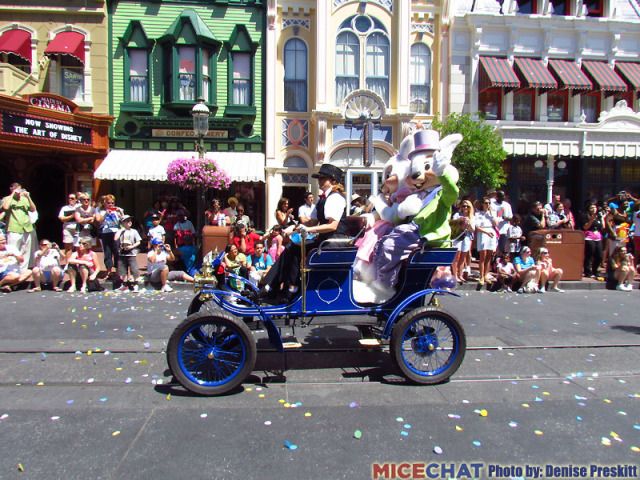 Azalea Trail Maids: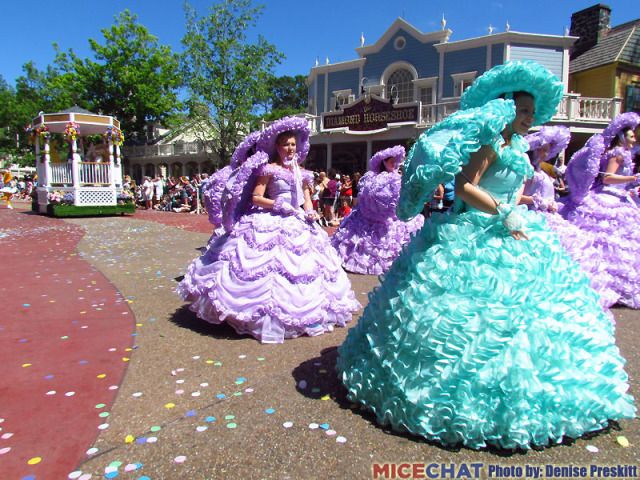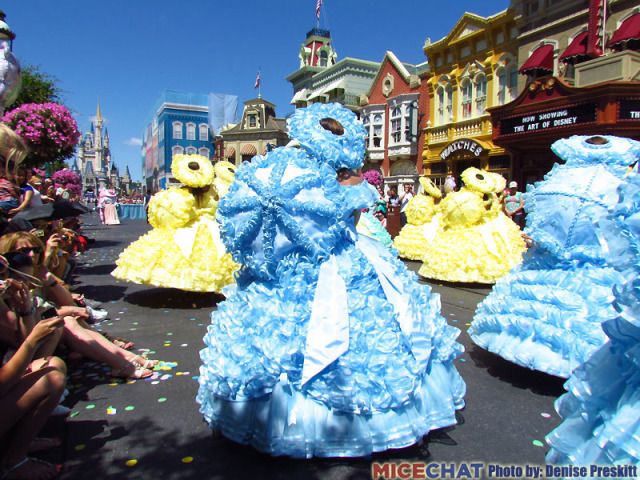 Disney rabbits: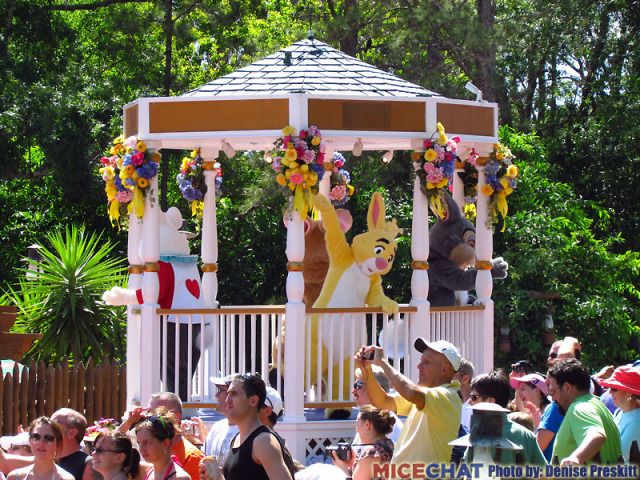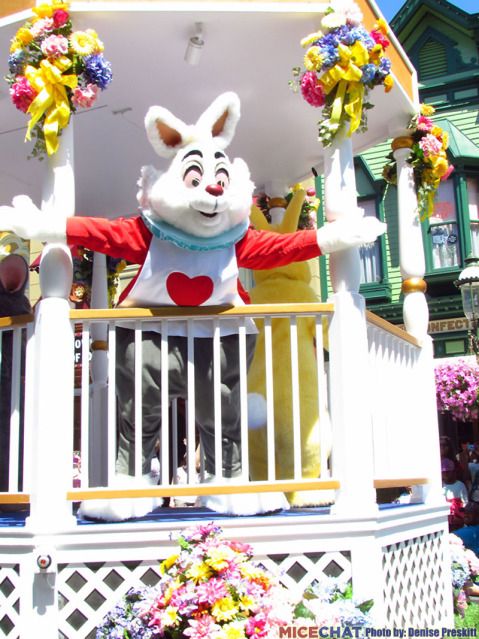 Easter Pre-Parade video at the Magic Kingdom:
<iframe width="640" height="360" src="http://www.youtube.com/embed/YwGMsypIWYk" frameborder="0" allowfullscreen=""></iframe>
As always, you can read about all of these stories in more detail at Denise's website: MouseSteps.com

Share your vacation photos with the Weekend Update
Recently, I have discovered the fact that dual-railed trains are almost as cool at monorails. I decided that since I had to take a trip to Seattle, that I would take
Amtrak's Coast Starlight from Los Angeles to Seattle
.
Since the trip was 37 hours, and I had some cash to spare compared a flight, that I would rent a sleeping car (since I was only one - I got a
Superliner Roomette
) for the entire trip.
Once I got to Seattle, I decided to turn it into a monorail adventure as well by visting the Space Needle and Seattle Monorail!
Here's my adventures: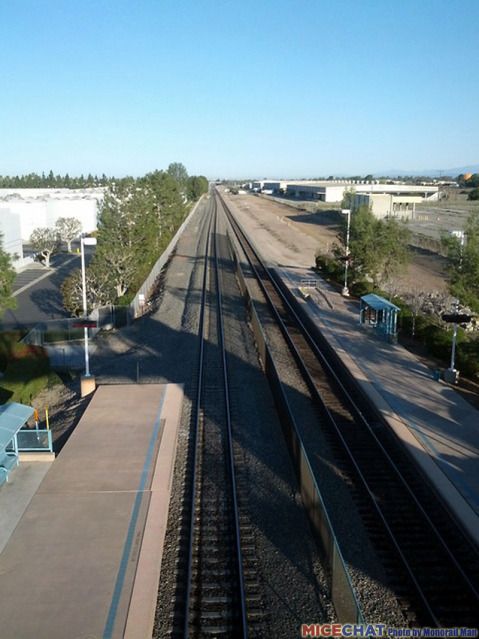 The fun started at the Irvine Train Station where I boarded the
Pacific Surfliner
to head up to Los Angeles.
Here comes the Surfliner!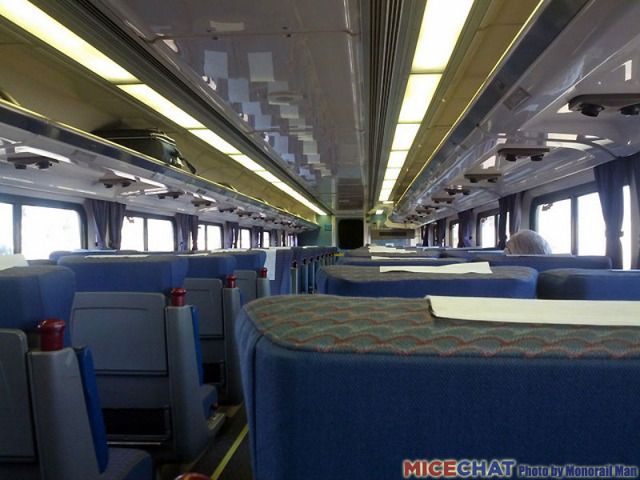 The
Pacific Surfliner
travels from San Luis Obispo to Los Angleles, features a cafe car and business class seating. For more information, see
Amtrak's Website
.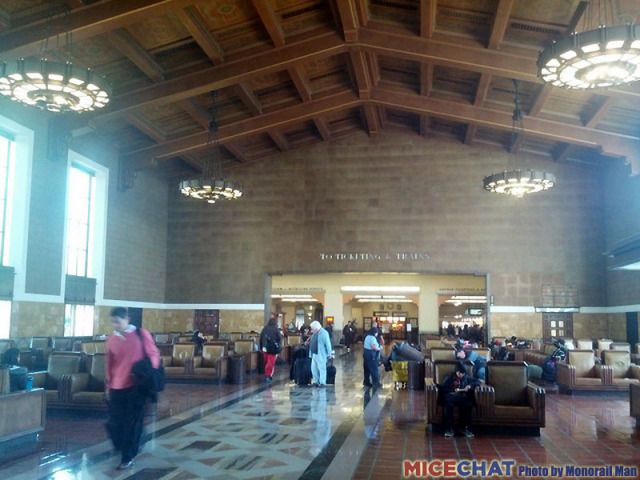 Los Angeles Union Station is an amazing station. Lots of history and great Art Deco architecture!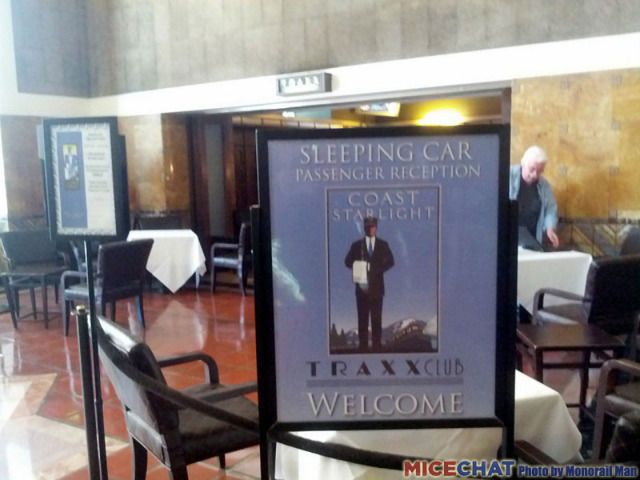 There's a hangout spot for Sleeping Car passengers, where you can read the newspaper and grab some coffee. Fun and retro!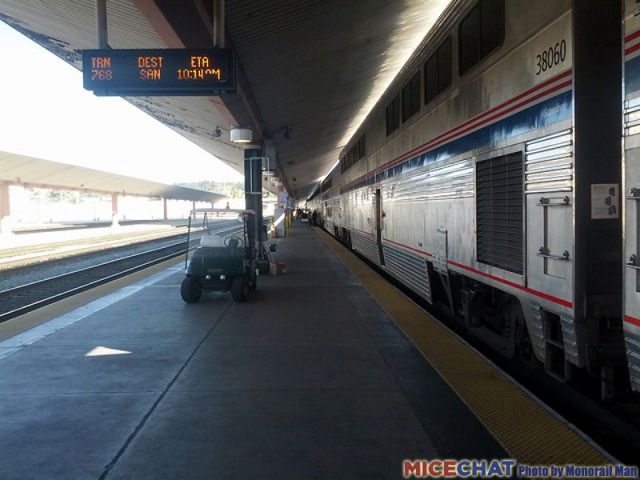 Almost time to get on the train. Got my ticket! All Aboard!
Here's my space, the Superliner Roomette. It's a cozy space for two, but perfect for one!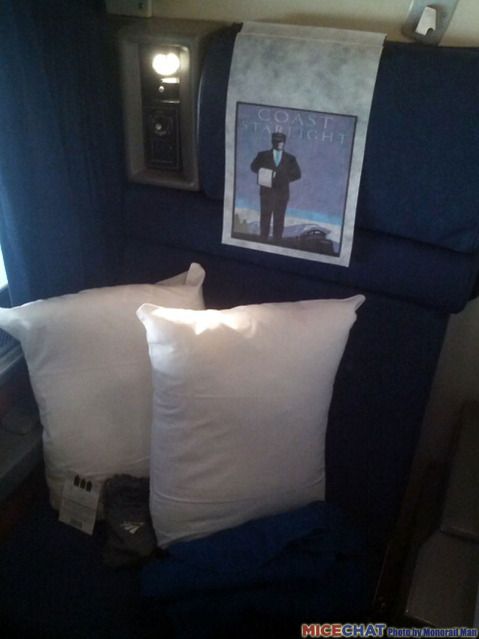 Pillows, blankets, and an amenity bag!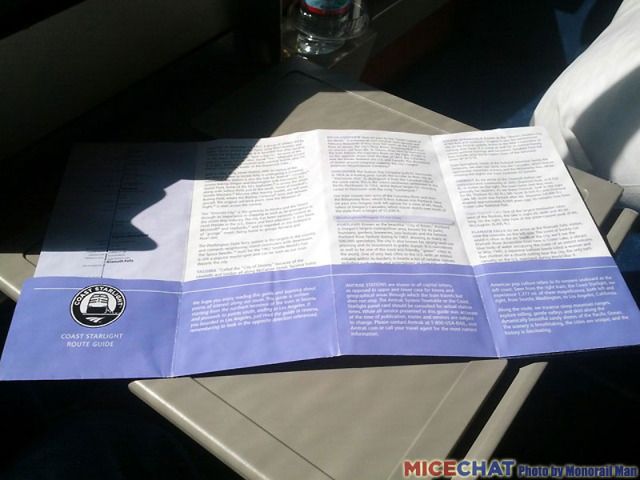 Pulling out the guide. Has information and fun facts about every stop and sight you'll see on the trip!
Hey! Oranges! Train staff does a great job at keeping snacks and drinks available at the end of the car for anytime during the trip.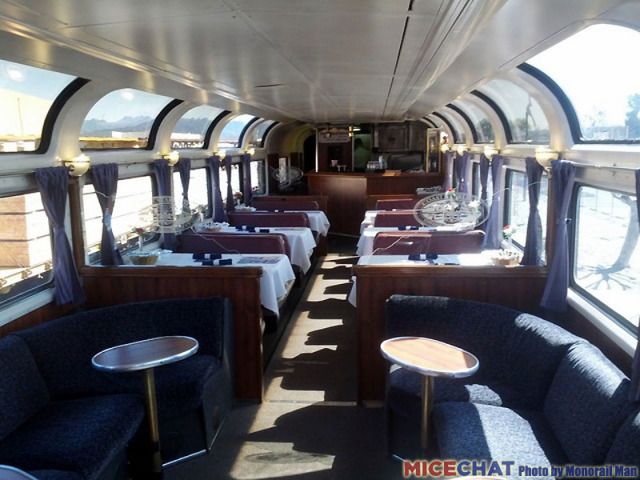 The special car for Sleeping Passenger customers, the Pacific Parlour Car. They do special meals (not available in the dining car), wine and cheese tasting, and other fun events. This car also has Wi-Fi!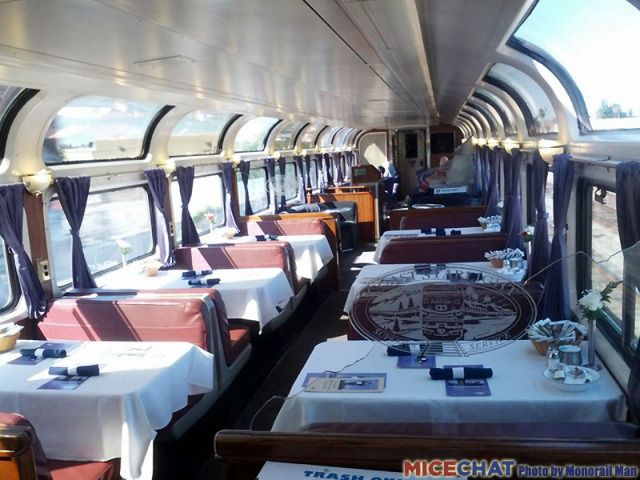 These are old refurbished Santa Fe El Capitan "Hi-Level" cars from 1956. They are one of Amtrak's prized assets, and only available on the Coast Starlight!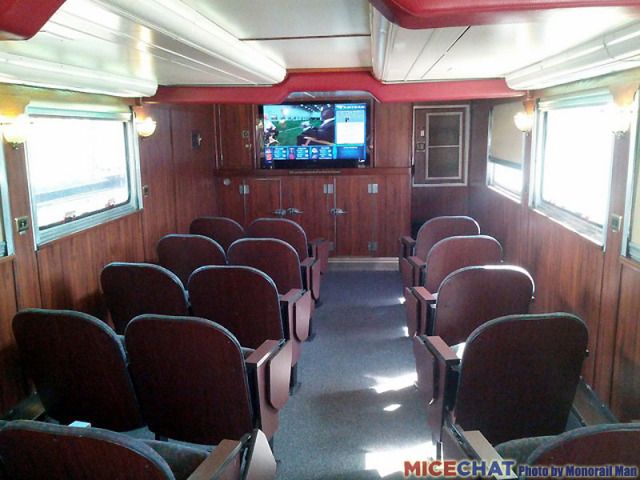 A movie theater downstairs shows some movies throughout the day, or you can relax and watch TV.
Let's stop exploring the train and take a look at the view. The window in your room is your primary entertainment for the trip, and it looks great. This is just outside the San Fernando Valley.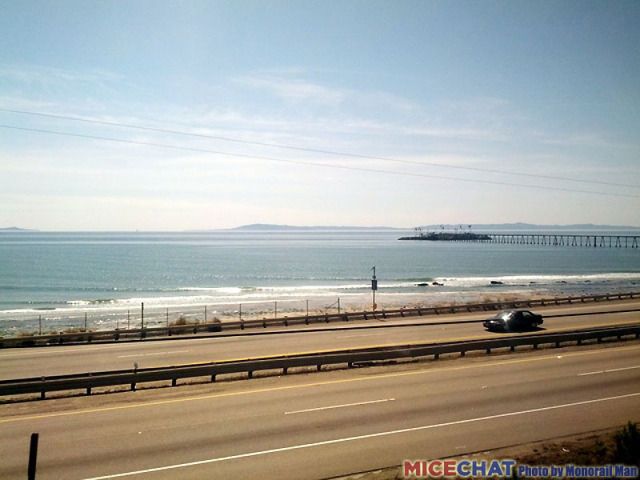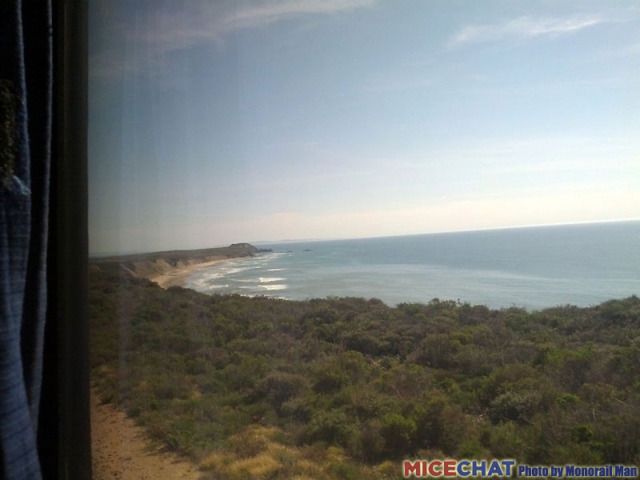 There's a good reason they call this the Coast Starlight. Great views of the California coastline. Now that's a California Adventure!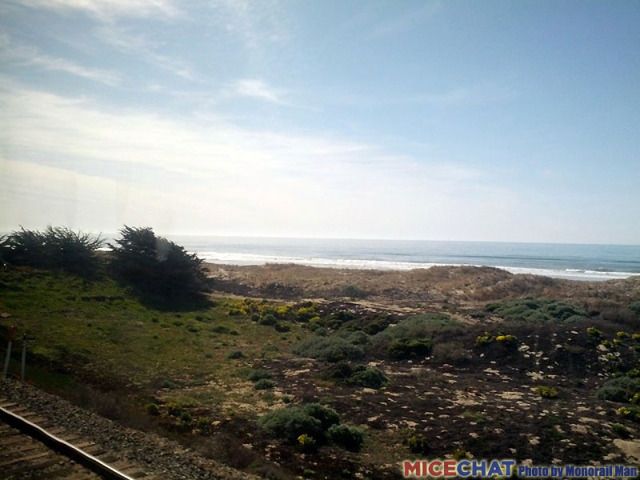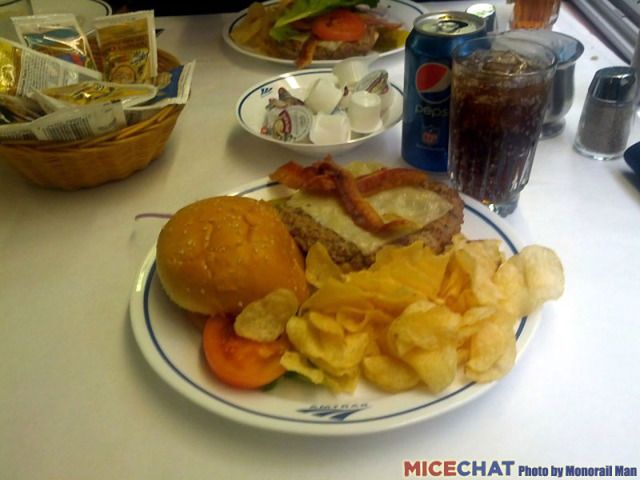 Time for my lunch reservation in the Dining Car! Meals are included when you travel in the sleeper car. No pictures of the car itself, they don't like you to use electronics. It's open seating, so expect to meet some new friends on the trip!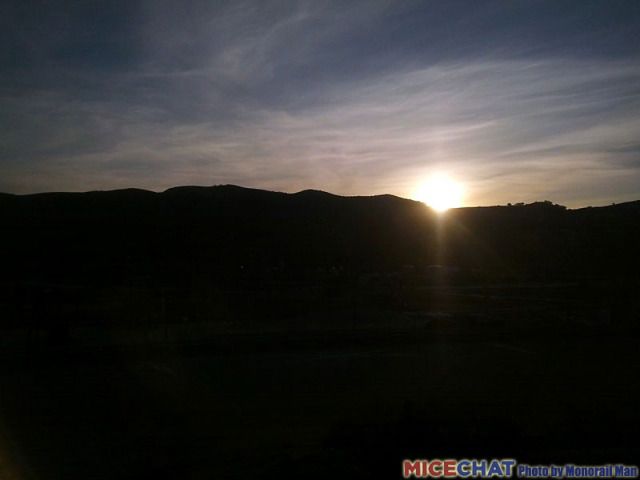 Well, our first day is ending. Time to get sleepy!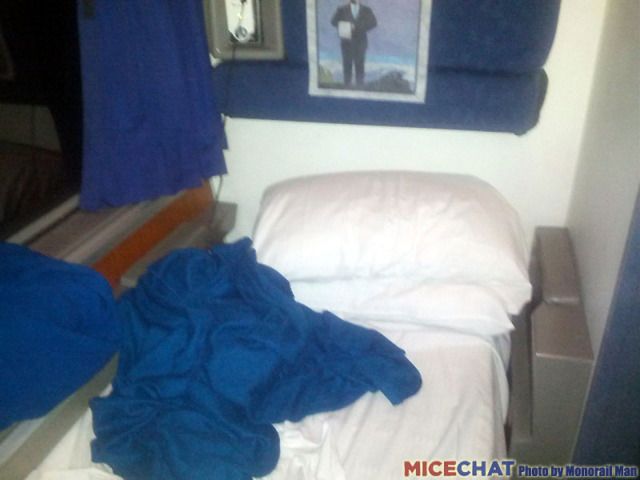 It's very comfortable even in the tight quarters.
We wake in Oregon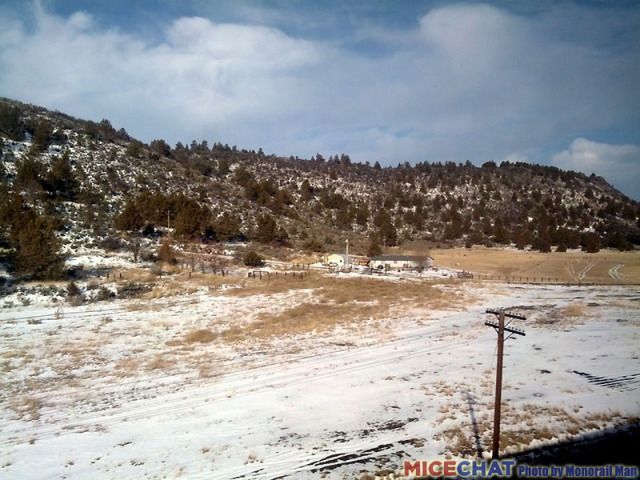 Snow!?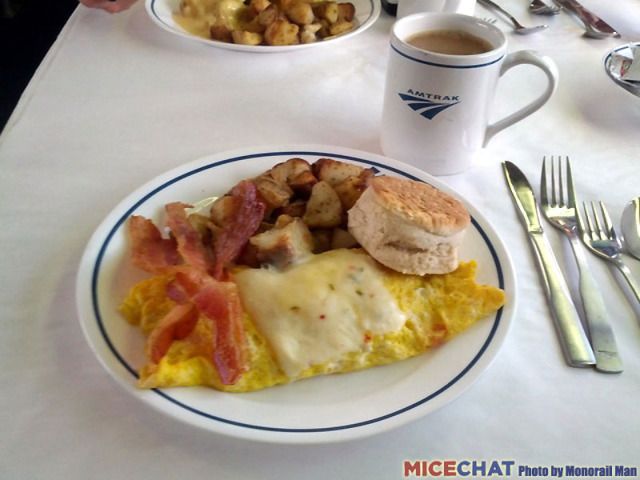 Time for breakfast!
Late dinner before pulling into Seattle's King Station!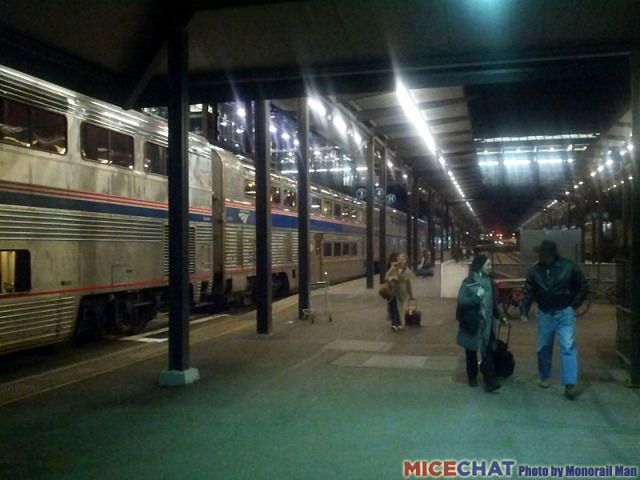 We're here! That 37 hours went fast, didn't it?
Now that I'm in Seattle, let's fast-forward to the end of the week. I visited the Space Needle for Dinner and drinks. As you may know, it was built for the 1962 World's Fair, called the Century 21 Exposition. This fair was authorized by the International Bureau of Expositions, unlike the company driven New York 1964 World's Fair. Some of these pictures are blurry due to it raining. I heard that's a common thing in Seattle.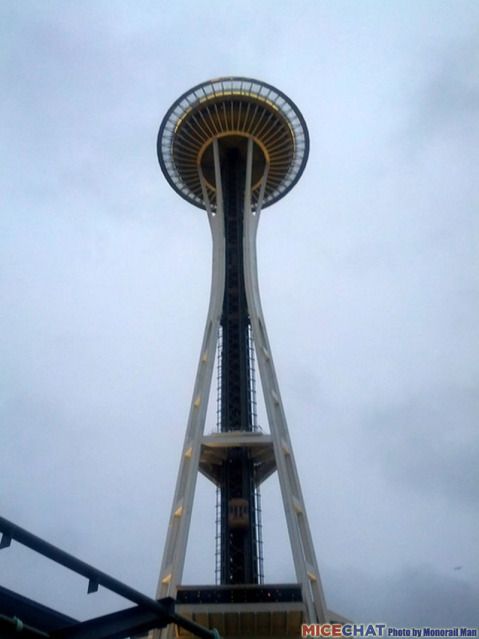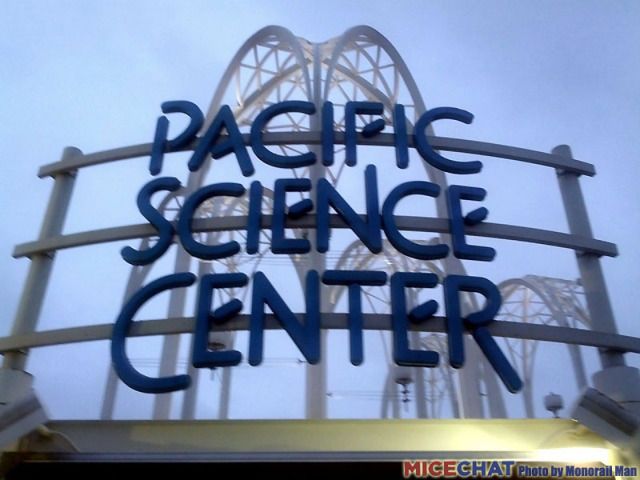 Near the grounds in the Pacific Science Center, which uses some of the original World's Fair buildings, and has some awesome architecture.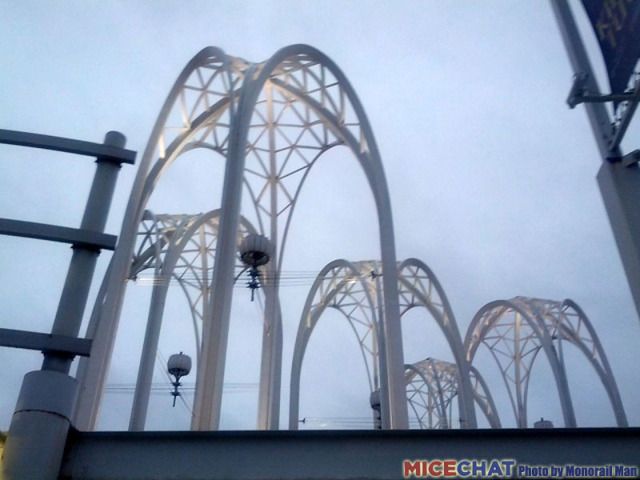 I had to visit the Seattle Monorail!
Awesome Neon.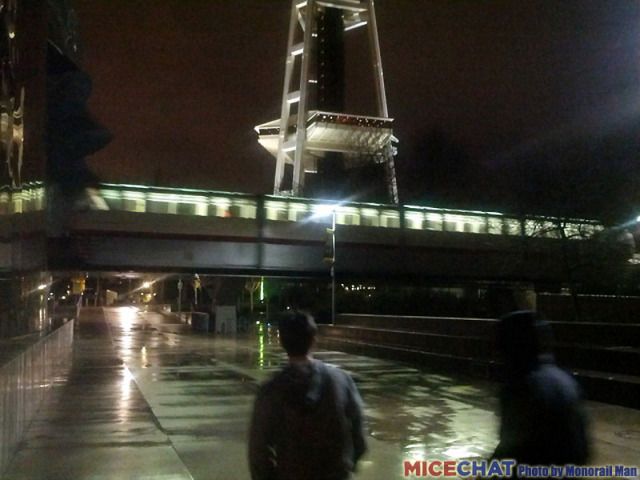 Back at the Space Needle. Space Base is the name of the store with all kinds of souvenirs.
Time for our reservation. Let's wait up on the Observation Deck!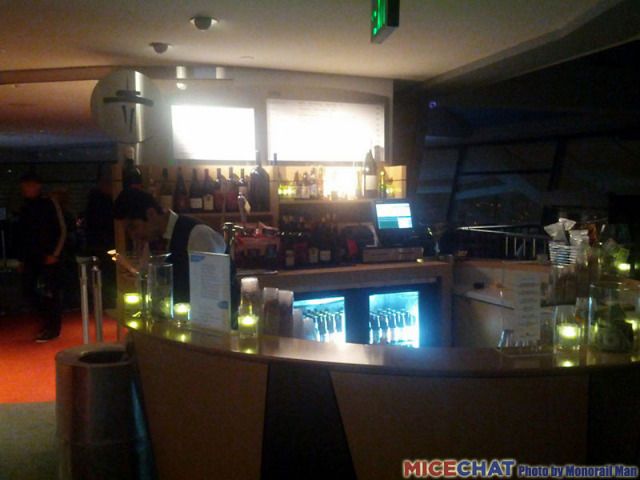 Get a drink high in the sky!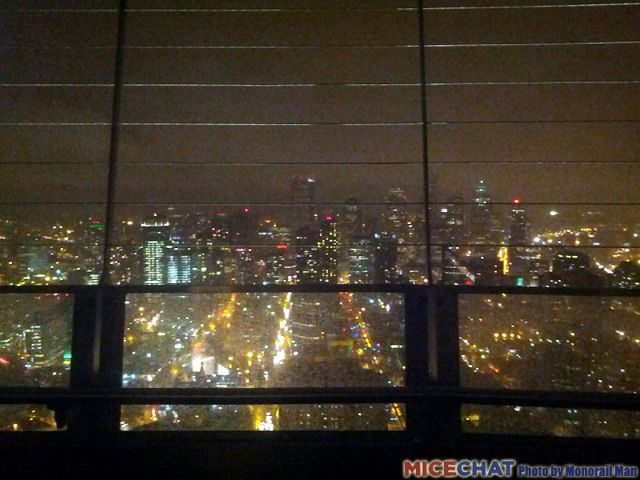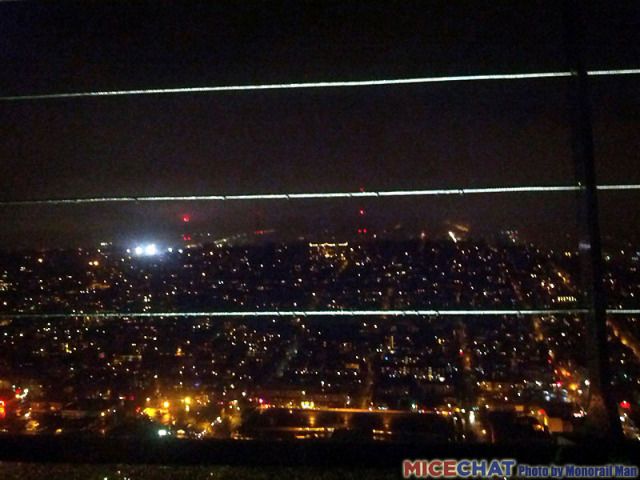 Neat display with the history of the Needle.
Touchscreens provide unnecessary technology that attempts to augment the beautiful views.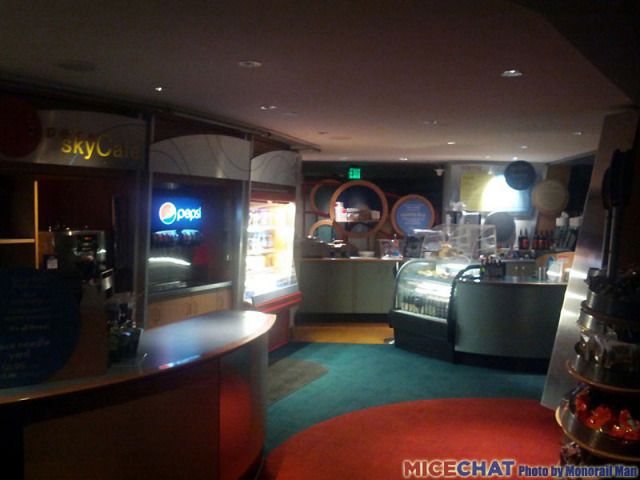 The SkyCafe has snacks and drinks (and yard long themed glasses).
Time for Dinner in SkyCity. The whole seating area rotates about a time an hour, so you'll get to enjoy the views. They clearly updated the dining area in the early 90s, and it hasn't changed much.
Terrible lighting choices with compact florescent bulbs means a harsh view when you are not looking outside, and terrible photos.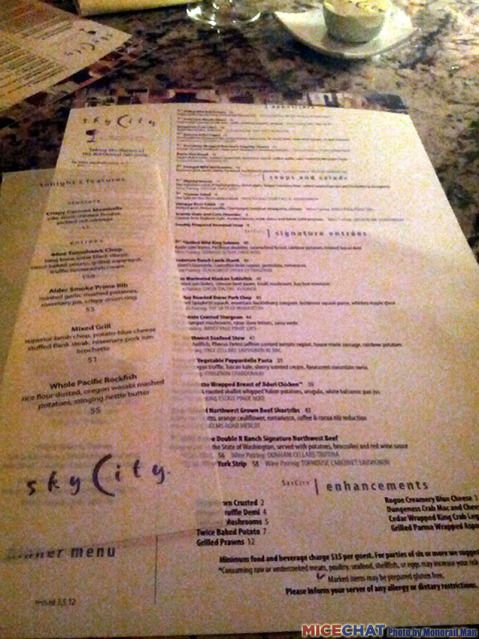 The menu. Don't even ask what our bill was for 6 with drinks.
Tastes good, but uninspired and too pricey. Clearly you are paying for the gimmick.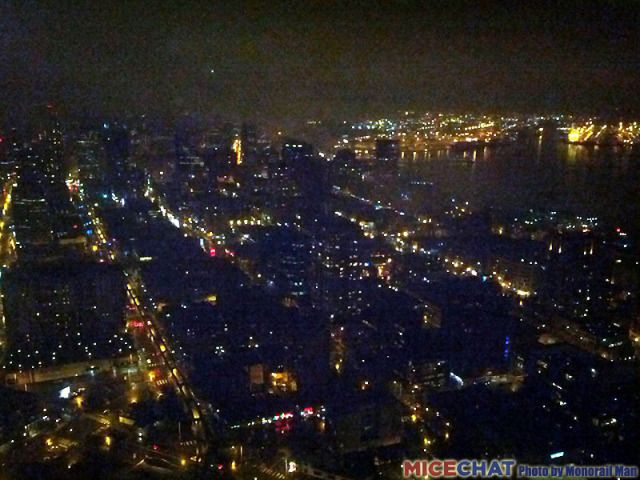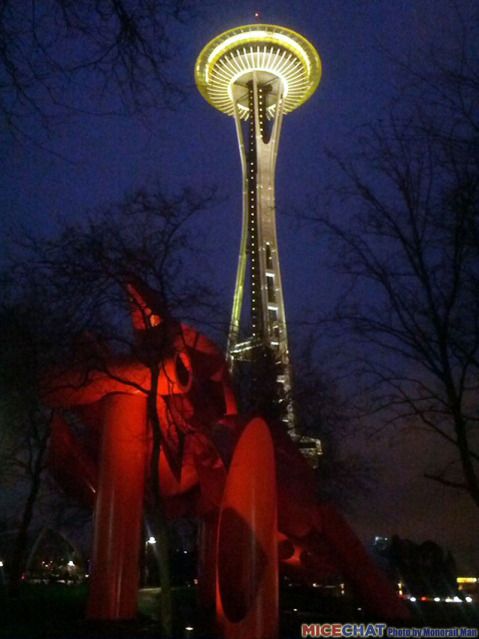 I enjoyed my Space Needle experience, but felt that even at regular admission, it's just too much. Do it once if you must, but avoid Dinner at SkyCity.
Overall, it was a great trip on the train! Hope you enjoyed my Train Adventures! -Monorail Man
Sir Clinksalot discovers that the Grand Canyon is truly grand
After our adventures in Williams, lunch at "Flintstones" (Which we will re-visit during our trip in August because it MUST be shared) and getting to know our new kitties, it was time to make the 30 mile drive from my Mom's house to the Grand Canyon.
After a brief stop at the Grand Canyon IMAX theater (only see if you must) we arrive at the entrance to the National Park.
It was nice that they had a stand to set your camera on with timer so you could get a full group shot (of course you can always ask others).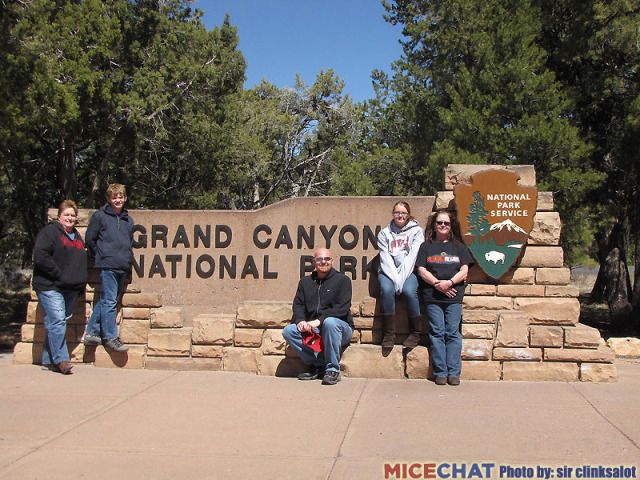 Back in the car, it's about another 10 minutes to the visitor center and the south rim.
Yes, we need to go to the Visitor Center to get our National Park Passport stamp, but first let's see the Grand Canyon
Nope, that's not it
Ahh, there it is in all it's glory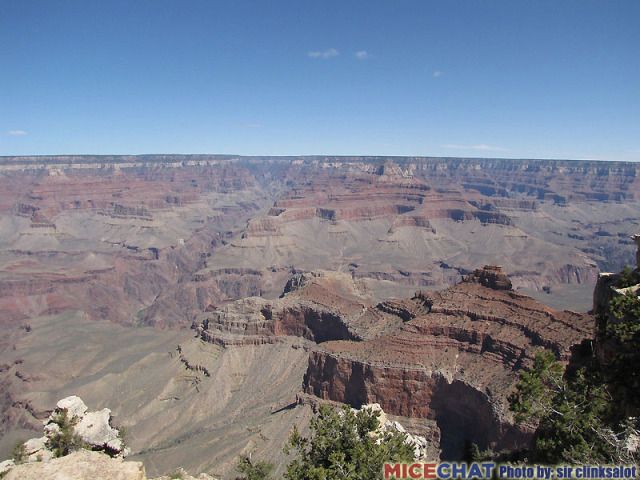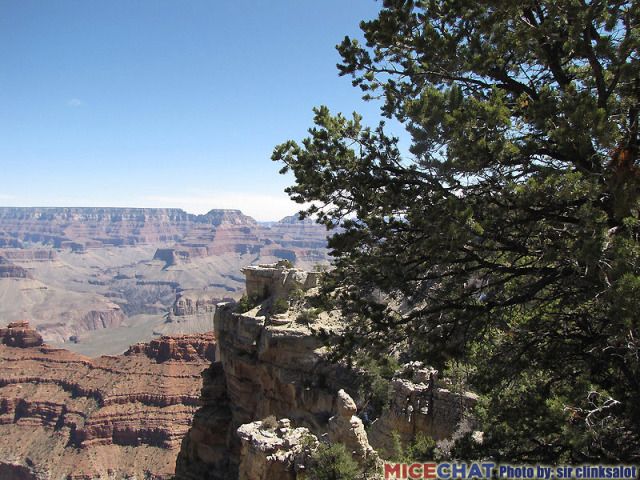 Pictures simply do not do it justice. I thought I knew what it would be like, but you have NO idea.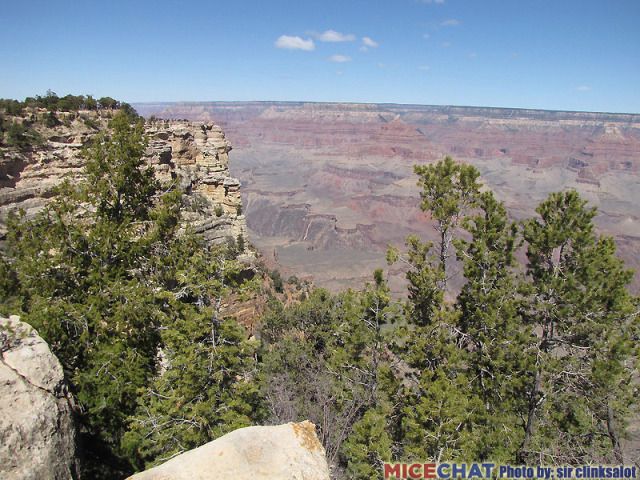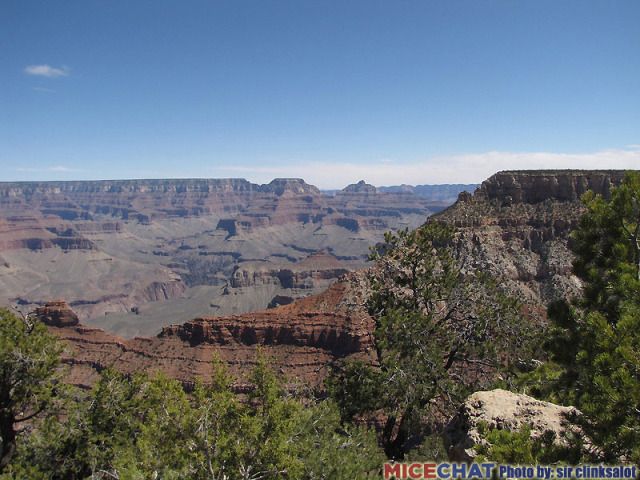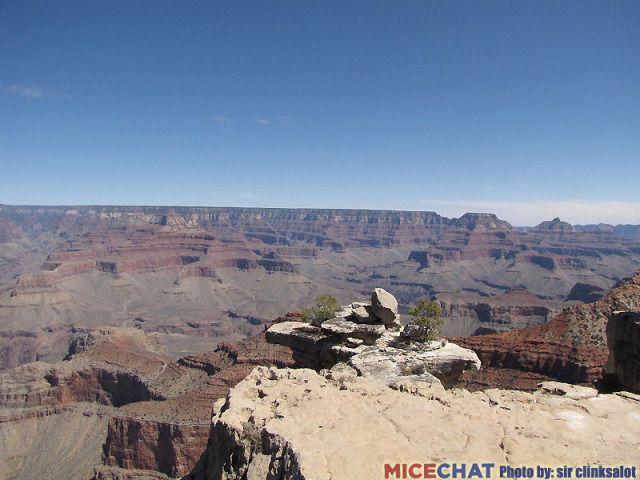 The pictures do pretty much speak for themselves.
It makes you wonder what ancient tribe lived here.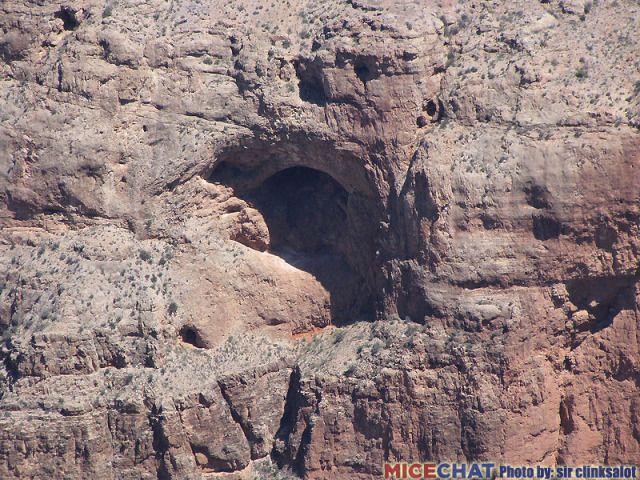 A nice tribute to all of the tribes that call Grand Canyon home
Let's head into the visitor center and get our passport cancellation.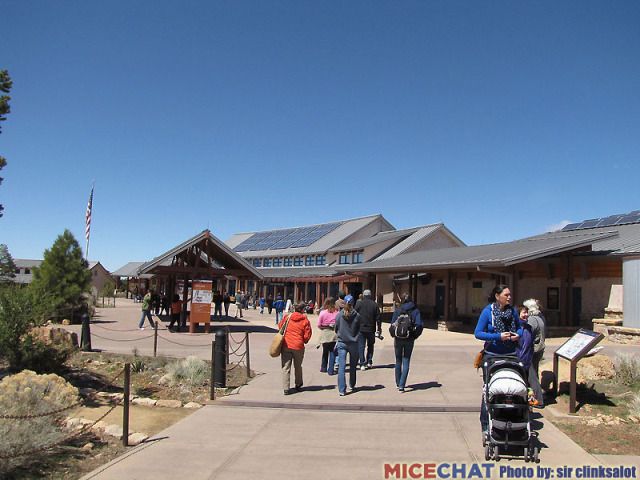 An overview of the visitor center area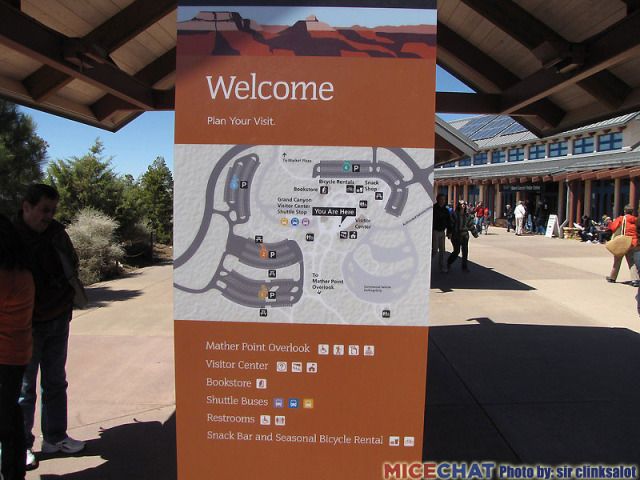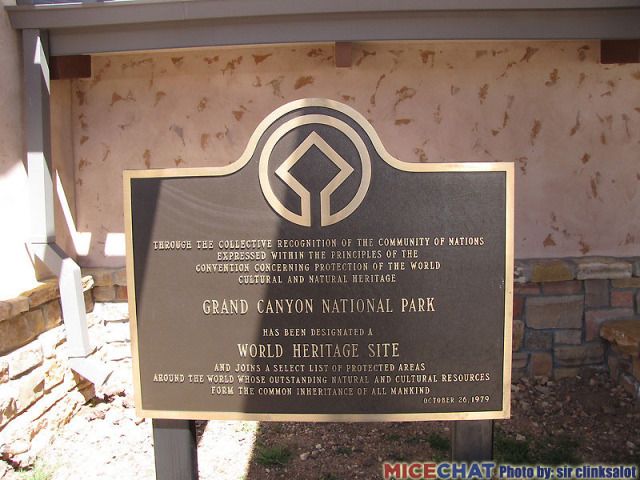 It truly was a beautiful day at the canyon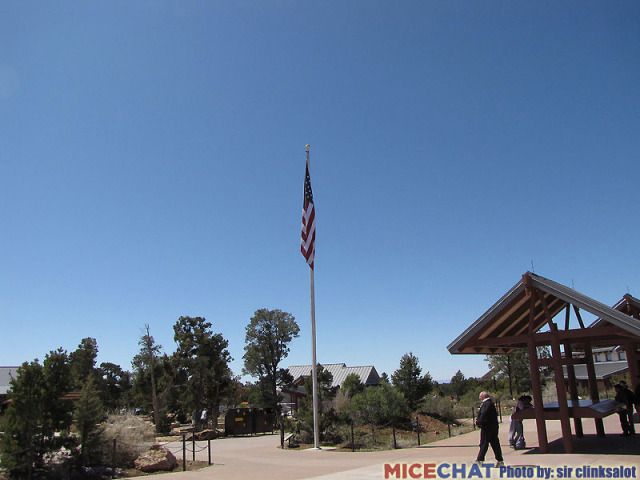 Unfortunately it looked like they were doing some improvements on the Visitor Center so there isn't much to show. Hopefully they will be finished prior to our return in August.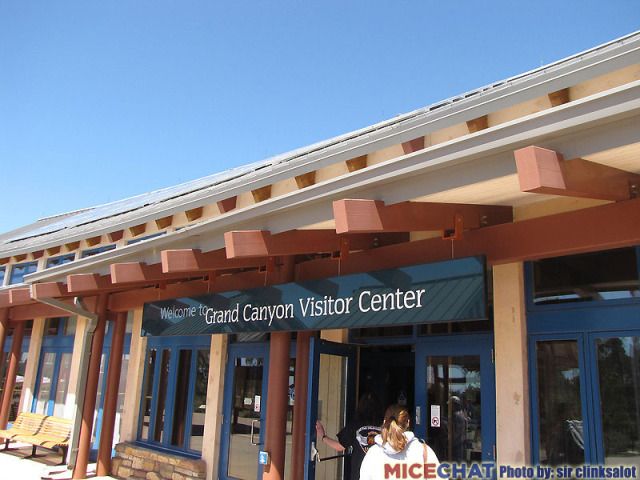 Fortunately the book store was open
Our Passport Cancellation for Grand Canyon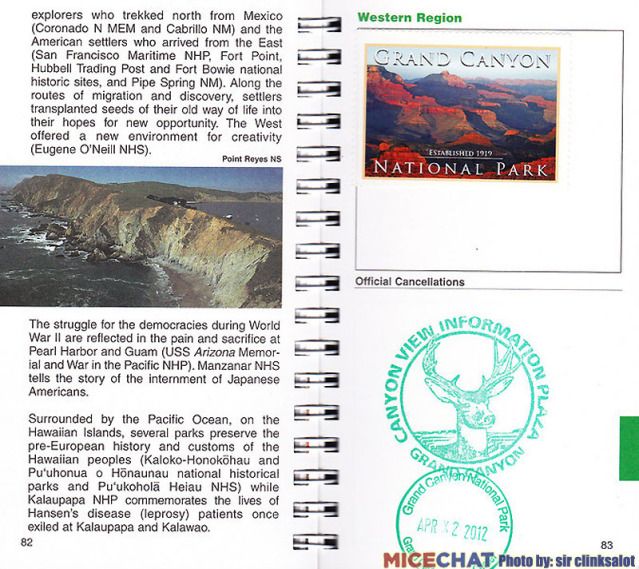 On the way out we were able to spot some Elk, unfortunately this was as close as we were to get. They unfortunately wouldn't turn around.
Unfortunately our time in the Canyon for this trip was limited. We will be spending more time in the Canyon this summer when the entire family makes the trip.
There's more to Islands of Adventure than Potterland as Rya86n found out
Before last week's brief international detour to check out
Dreamworld's latest attraction
, I was happily exploring the
Wizzarding World of Harry Potter
. But it's not all Wizards and Witchcraft, there's plenty more to explore at
Universal's Islands of Adventure Park
.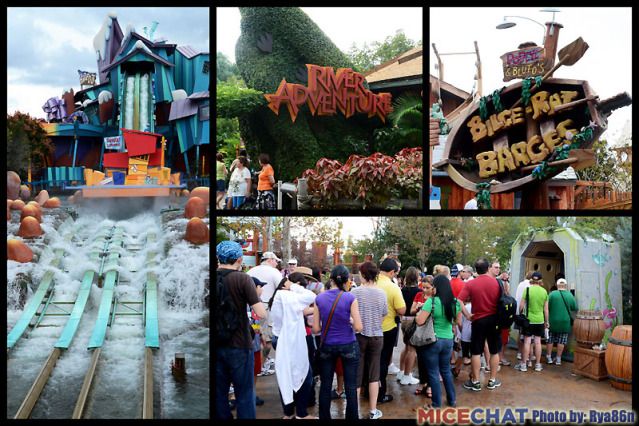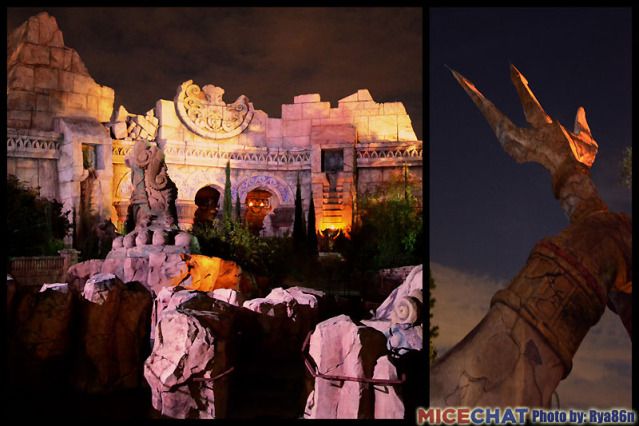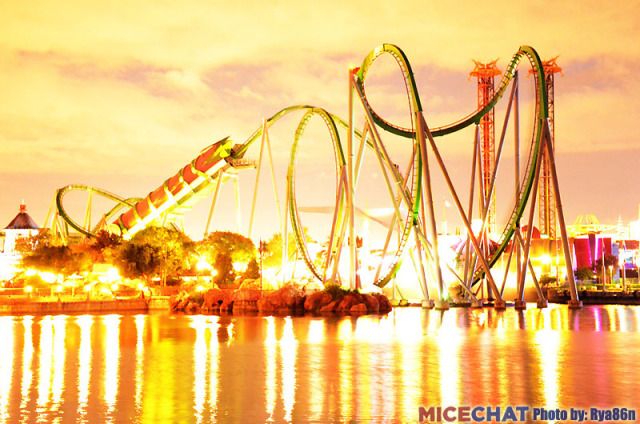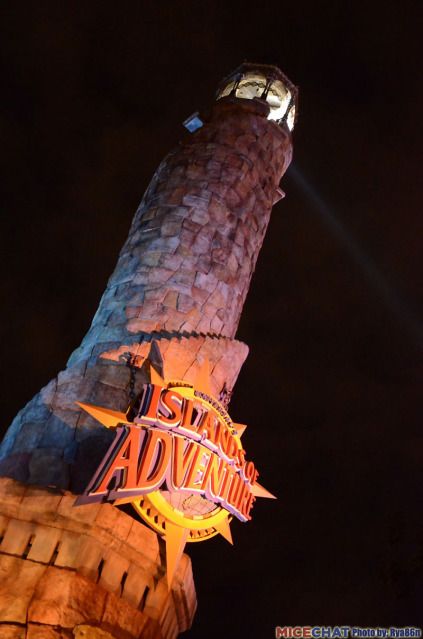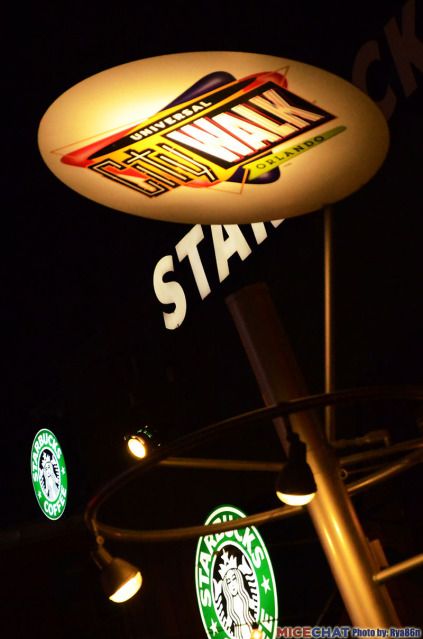 And a few colourful shots from the surrounding Universal CityWalk.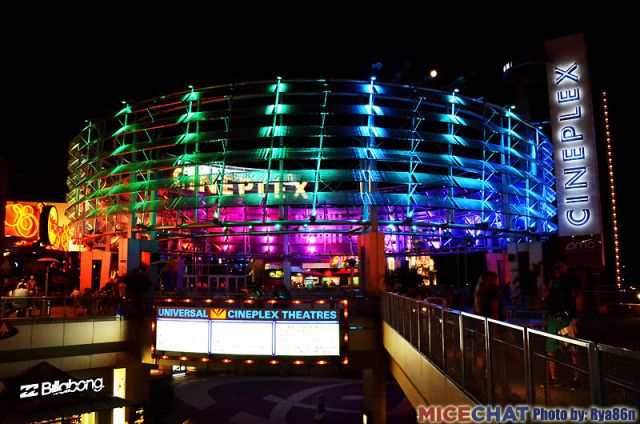 Might we also suggest that you visit these fine MiceAge/MiceChat attractions for even more Disney and theme park fun:
And that brings us to the end of another week. Our photographers have just enough time to reload their cameras before we see you all again next weekend. Thank you to all of our wonderful readers, and as always, a huge thank you to our amazing team of global photographers, spies, and gossips:

Denise Preskitt Mousesteps.com
Monorail Man
Sir Clinksalot
Rya86n

Your Editor - Rixter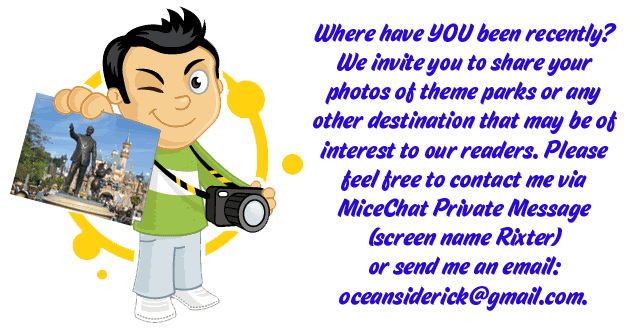 It is readers like you who make MiceChat such a special place.
Don't miss a single one of MiceChat's Featured Blogs (including the Weekend Update). Add our feed to your favorite feed software or site:
Follow us on Twitter