Have you been following the news and reviews of the new
Transformers The Ride: 3D
attraction at
Universal Studios Hollywood
? The comparisons to
The Amazing Adventures of Spider-Man
attraction at
Universal Studios Orlando
have me pretty excited. Spiderman is one of my very favorite theme park attractions. I guess I'm going to have the schedule a trip to Universal City in the near future. (Check out this week's
In The Parks
blog for a review and photos).
Denise Preskitt
has photos from the final day of the
Test Track
attraction at
Epcot
and the rebirth of the inimitable
Orange Bird
at the
Magic Kingdom
.
Rya86n
continues his American theme park saga with photos from
Universal Studios Orlando
.
Finally,
Mickeymaxx
has photos of the very quaint little town of
Grass Valley
in
California's Gold Country
.
Have a great weekend!
Here's Denise's Walt D
isney World update
Test Track ended in it's current form, and the plans are for it to open as the Chevrolet Design Center near the end of the year. We were there for the final day/evening (riding one of the last cars before it closed). It doesn't seem that long ago for me that it opened, and it's hard to believe that World of Motion and this version of Test Track stayed open about the same length of time.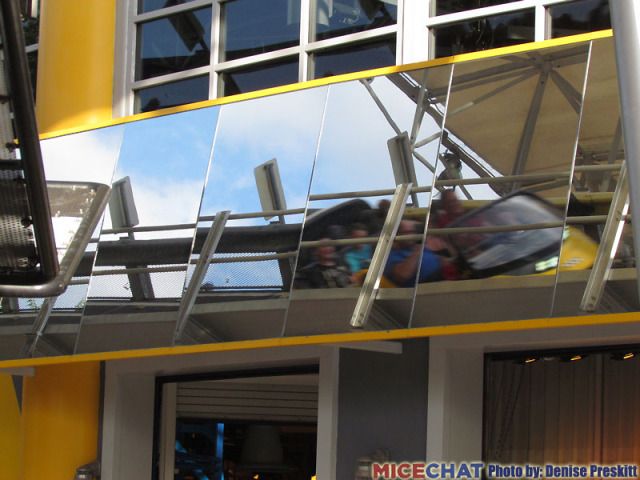 A few photos in the queue: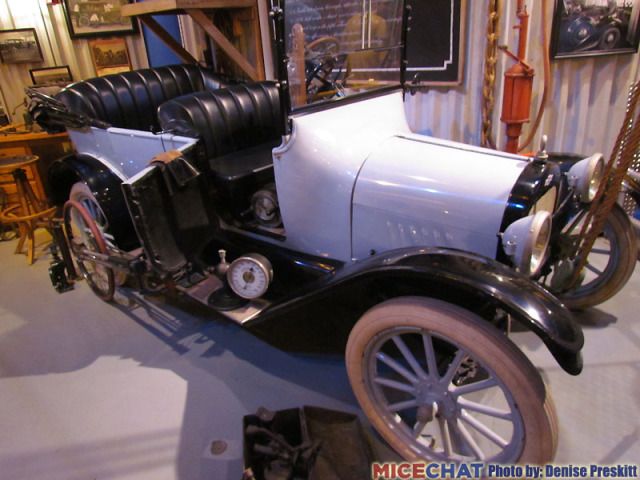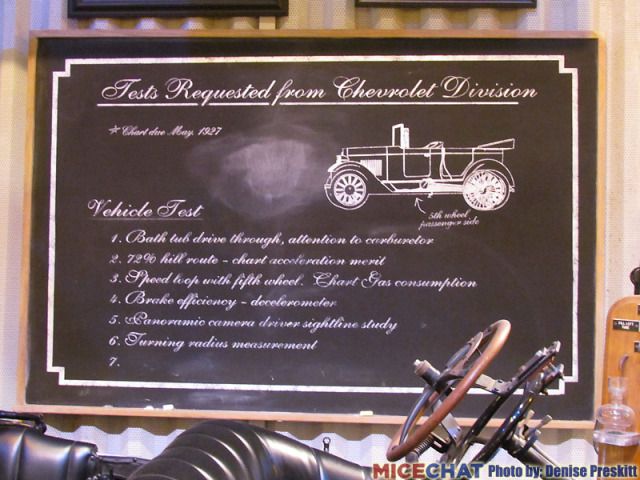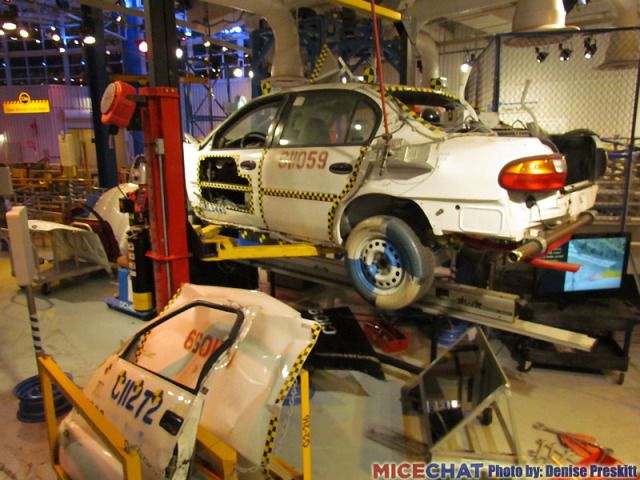 And the final ride of the night: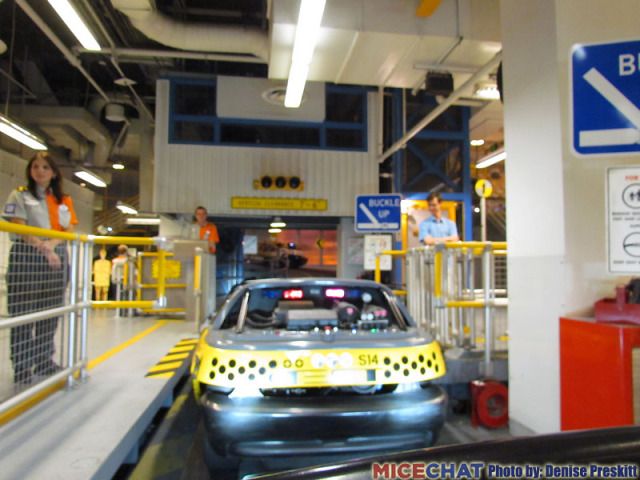 Video of the last Test Track night:
<iframe width="640" height="360" src="http://www.youtube.com/embed/iIhAqsFbMJ0" frameborder="0" allowfullscreen=""></iframe>
And the Orange Bird was restored to the Sunshine Tree Terrace! We went to the D23 tweetup to see the official announcement.
The drive over to the Magic Kingdom was early enough to see balloons: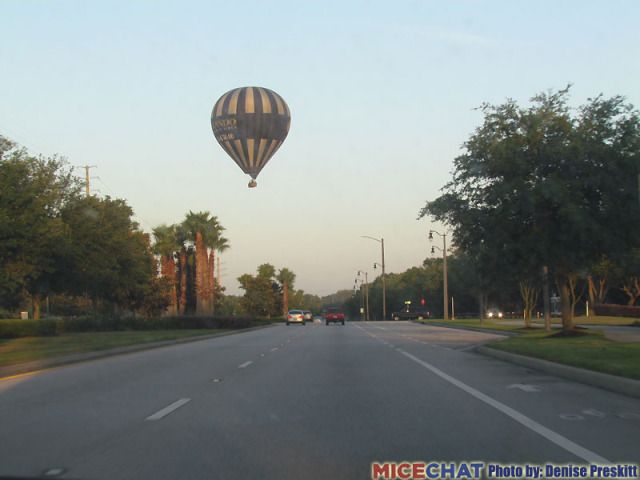 Main Street at 8am: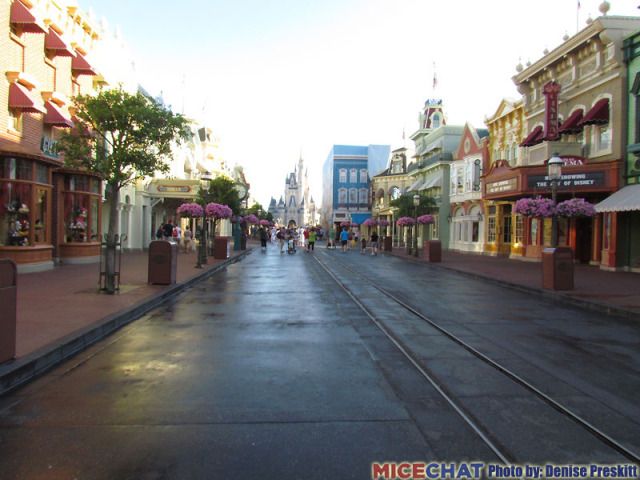 Cinderella Castle:
Adventureland: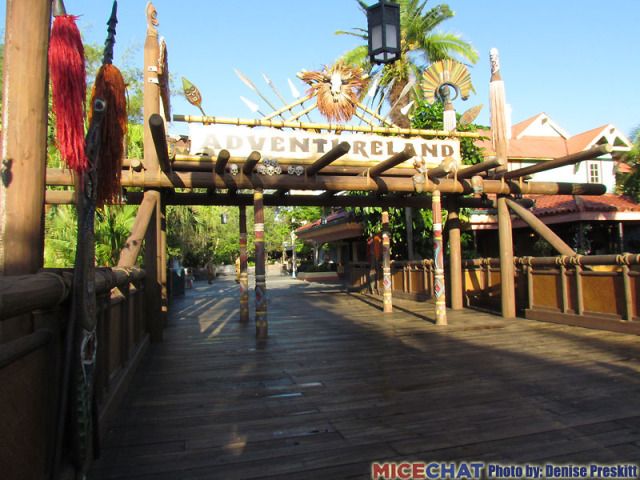 New Orange Bird shirts, which we were told were limited (possibly selling out by the end of May).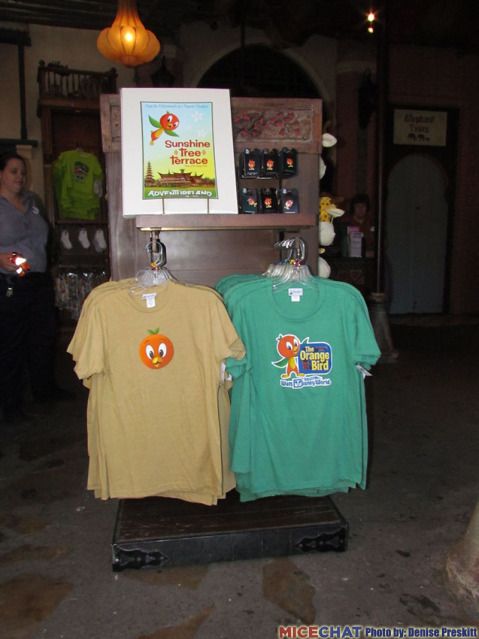 The original Orange Bird: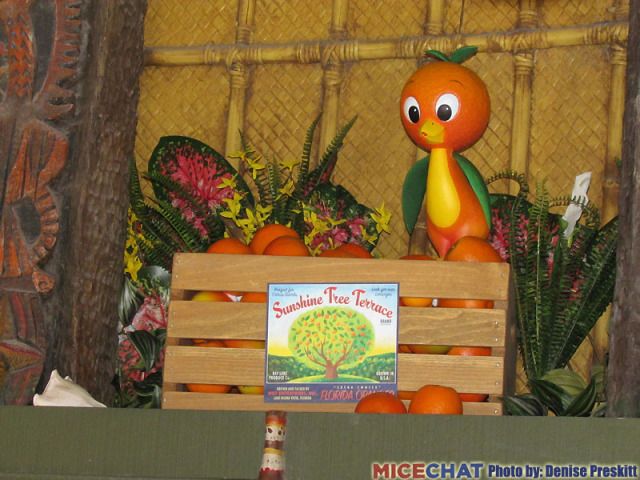 There is a Horizons reference on the box: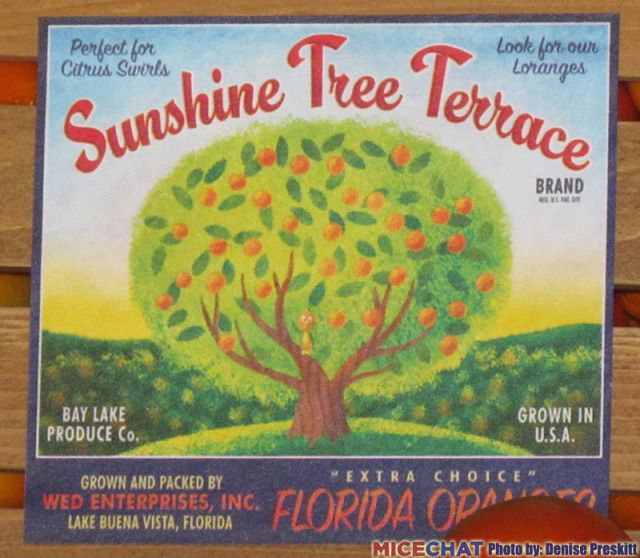 Monty Moldovan from the Disney Design Group holds up a new sippy cup:
The Orange Bird:
We were given an Orange Bird button and citra sipper:
And here is the video of the presentation:
<iframe width="640" height="360" src="http://www.youtube.com/embed/QouEahRib3s" frameborder="0" allowfullscreen=""></iframe>
As always, you can read about all of these stories in more detail at Denise's website: Mousesteps.com
Share your vacation photos with the Weekend Update
Rya86n's U.S. theme park crawl continues...
After
Wizarding World of Harry Potter
,
Islands of Adventure
and
CityWalk
, naturally our next destination, rounding off the Universal Orlando Resort was
Universal Studios
.
Personally, I prefer the Hollywood globe (luckily, more of that comes later in this particular odyssey)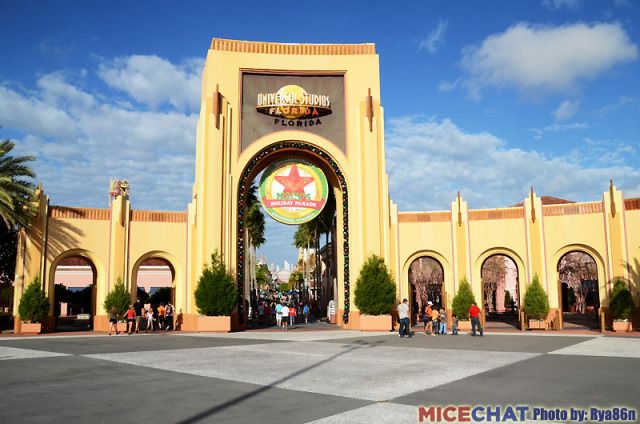 Likewise, I am partial to Hollywood's, but Florida does have its own impressive arch
Inside the gates, we commence a clockwise circumnavigation of the park, beginning at the studio store.
Then quickly moving onto the rides, with
Hollywood Rip Ride RockIT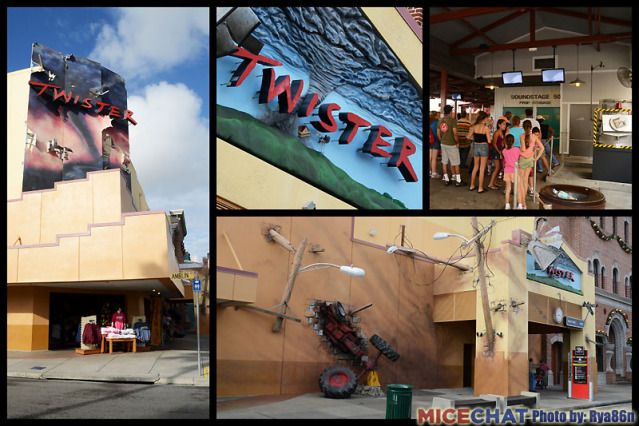 Next up,
Twister
. I found this to be very enjoyable. Australia's closest Universal counterpart,
MovieWorld
has moved away from the informative, feature film experience style attractions. In fact, Movieworld has recently rethemed attractions based on simarly dated films,
Lethal Weapon 4
(more on that soon enough) and
Police Academy
. So this was a refreshing change. I found the immersive nature of Twister very similar to that of Hollywood's former
Backdraft
attraction.
Soon we're back out on the backlot, with expanses of film themed set facades, another feature necessary in a film based theme park.
On to The Mummy. Great indoor coasters, although I do have trouble deciding on which coast's I prefer. How do you rate
Revenge of the Mummy
? Hollywood or Florida?
Did a bit of cross country running (just like
Forrest Gump
), and ended up in San Francisco.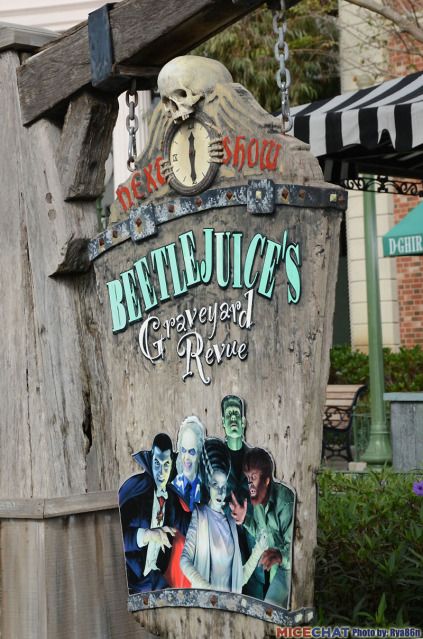 This was as close as I got to
Beetlejuice's Graveyard Revue
. A certain trip to Universal's
Halloween Horror Nights
back in 2008 has left my new wife scared for life. Unfortunately this sign is the closet I've come to this show since seeing it at Hollywood in 1997.
The next attraction was a bit of a
Disaster
.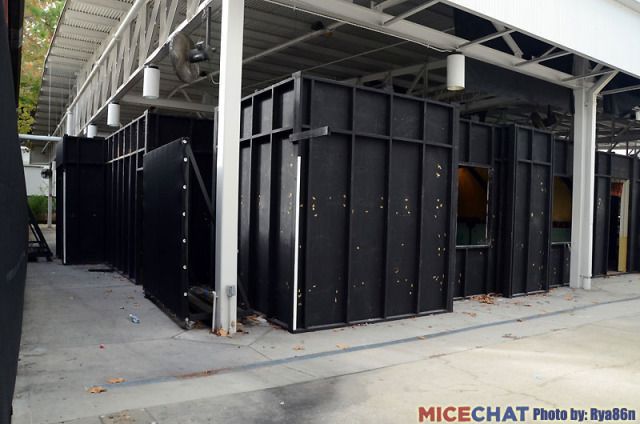 Seriously, it was a disaster. There were remenants of Halloween Horror Nights; enough to invoke those painful 2008 memories.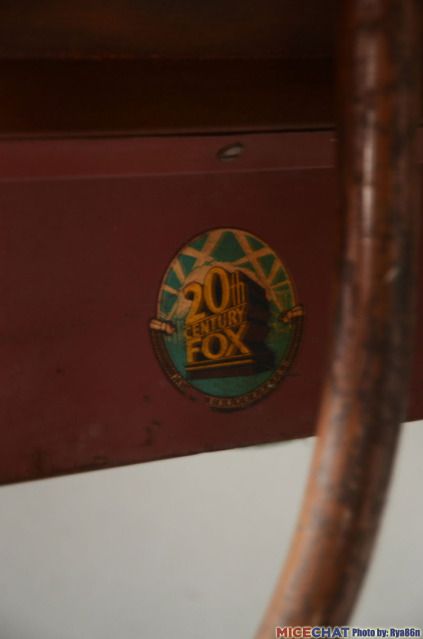 Also part of the disaster. This light appears to be lost. It's at the wrong studio.
Universal Studios is a well laid out park and has some nice vistas around the central lake.
Speaking of lakes; or water, really. We did stop off at Amity Island, little did I know, it'd be one of
Jaws
' last sightings.
A certain forthcoming feature film release pretty much confirms that our extra terrestrial sightings with the
MIB
wouldn't be the last.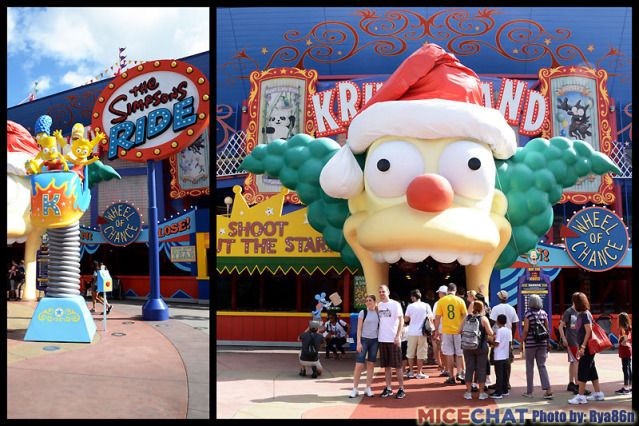 Next it was the familiar looking
Krustyland
. Although it appears at this time of year Krusty has been Santafied.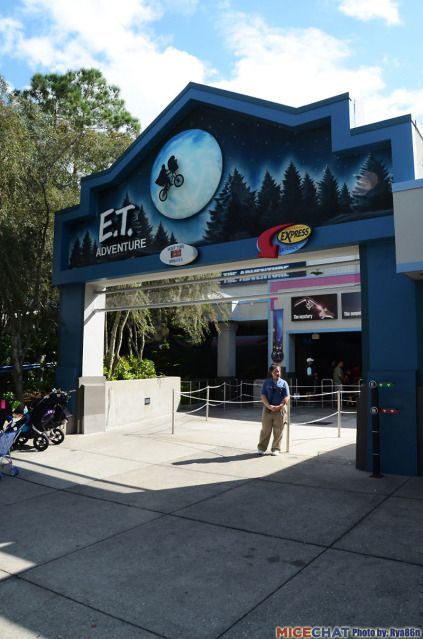 I was excited for the next attraction. This took me back to my first visit in the pre Mummy days at Hollywood. After E.T, we checked in with the Cyborgs at
T2:3D
-- which is still possibly the greatest 3D theme park film I have ever seen.
Having played this one out many many times at Universal Studios Hollywood and Warner Bros. MovieWorld back home in Australia, we gave
this familiar attraction
a miss.
Just prior to leaving the park; it was a small detail that got me quite
excited to return
...
Thus completes our Universal Orlando adventures.
Luckily there's still more to Orlando than
Universal
and
Disney
...
MickeyMaxx reports from Grass Valley in California's Gold Country
Historic Grass Valley [LINK]
We might never have happened across the city of Grass Valley, had Rick not attended a recent conference there, and asked me to tag along.
Our hotel was located in the heart of the historic downtown, so I was able to spend a couple of days to walk the entire area. The city has embraced its past, restoring the older buildings, making sure that new construction fits in with the historic buildings, and promoting and shopping the local businesses. The result is a vibrant, picturesque city, with a myriad of shops and services, plus events galore.
The restored Del Oro theater runs first run films.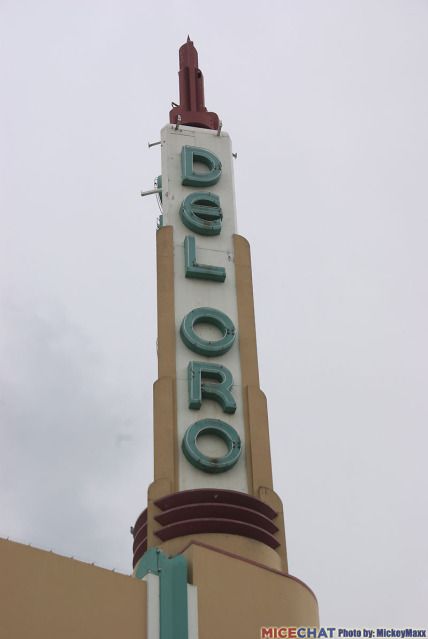 The back of the building has a mural that really tricks the eye.
Below, the railing, walkway, and door are real, the meter reader is not. He's local Grass Valley supporter, Howard Levine.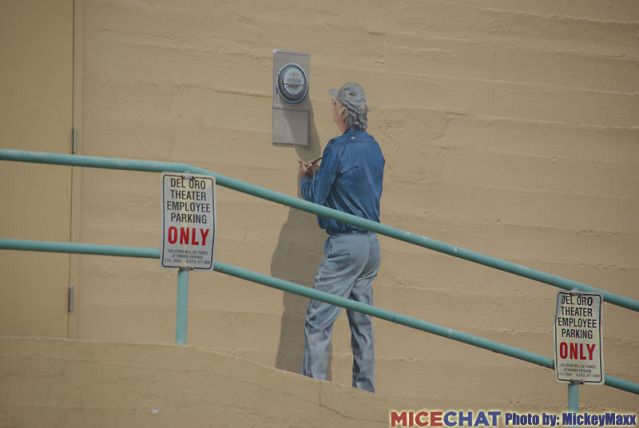 The basement hair salon.
And the fresh water left out front for the four legged citizens of Grass Valley
You'll find references to Grass Valley's mining roots all over town.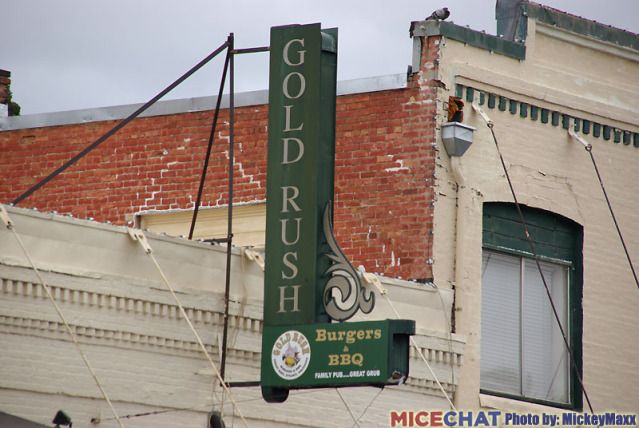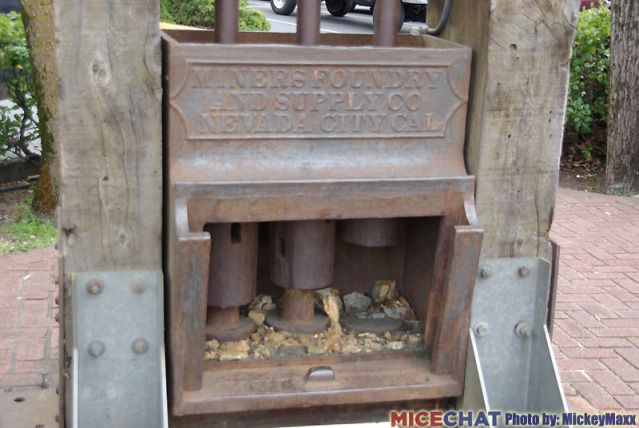 The downtown trash cans are works of art. The graphics are actually cut out of the black outer can, and the gold the inner can. These classy items are on every block and even in the alleys.
There is a local food, which you can find all over town. It looks like a large turnover, and it's comes with both savory and sweet fillings. It's called a pasty (pronounced with a short "a", and every citizen has very strong thoughts about which baker serves up the best ones in town. To the locals, and to the other merchants who whip up these pockets of heavenly goodness, I apologize. I have but one photo of a pasty merchant, and I trust you will forgive me for that. Next time we're in town, I propose a "Pasty Crawl" so we can determine our favorite. You can find more info about these critters at the link.
A former auto showroom's sign lives on with the current proprietor.
Originally an auto dealership, this building has been converted into the town's Performing Arts Center.
This is a reference to Grass Valley's location in Nevada County.
Grass Valley is home to many creative folks. Note in the first photo the painted on "framing" around the windows. As I approached the building, I was convinced it was actually dimensional. Not until I looked at the photo did I see that it was a trick of a talented artisan.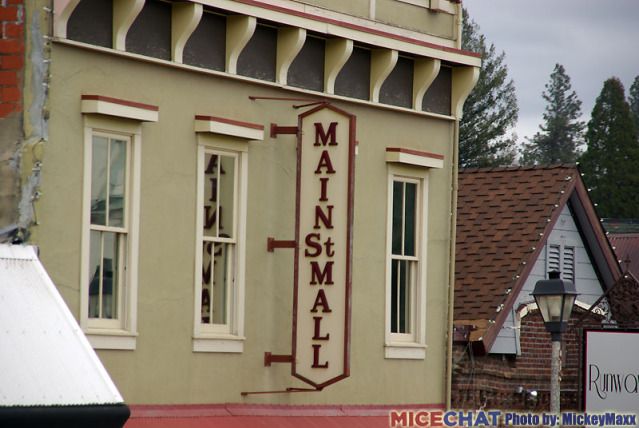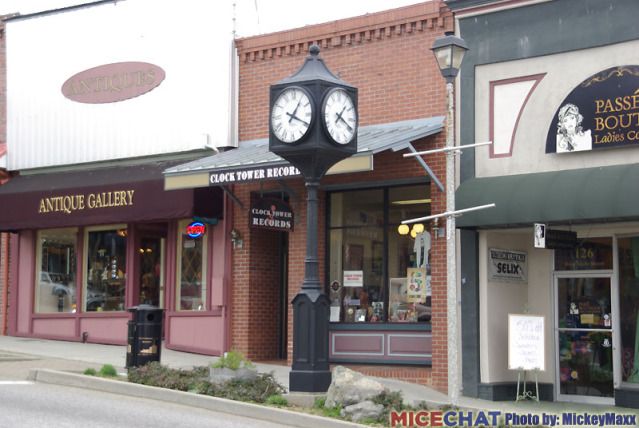 I want to extend a special thanks to all the wonderful folks who hosted our time in Grass Valley! Such gracious people, such a breathtaking town!
Might we also suggest that you visit these fine MiceAge/MiceChat attractions for even more Disney and theme park fun:
And that brings us to the end of another week. Our photographers have just enough time to reload their cameras before we see you all again next weekend. Thank you to all of our wonderful readers, and as always, a huge thank you to our amazing team of global photographers, spies, and gossips:

Denise Preskitt Mousesteps.com
Rya86n
MickeyMaxx

Your Editor - Rixter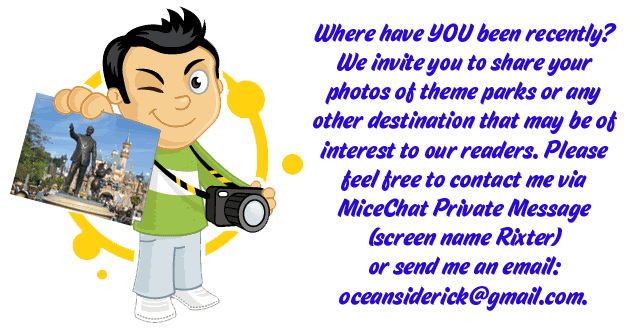 It is readers like you who make MiceChat such a special place.
Don't miss a single one of MiceChat's Featured Blogs (including the Weekend Update). Add our feed to your favorite feed software or site:
Follow us on Twitter