I'm putting the finishing touches on the Weekend Update as
MickeyMaxx
makes the final preparations for our trip to the
Disneyland Resort
. As you all surely know, this is
Gumball RallyPasta Party
at
The Old Spaghetti Factory
in Fullerton. I can hardly wait to catch up with old friends tonight, some of whom are traveling from the far reaches of the U.S.
Then tomorrow morning we'll be getting up early (4:00 a.m.!) to hurry over to the
ESPN Zone
to greet over 500 MiceChatters who have signed up to compete in the Gumball Rally. The energy and excitement that these folks display every year is truly inspirational. At the end of the day we'll celebrate with everyone at the
Howard Johnson Hotel
across from Disneyland. After a day of riding all the rides at Disneyland, our competitors may display a little less energy, but no less excitement, as we are treated to another game show extravaganza produced by our very own
Monorail Man
.
It was a delight to edit our column this week - so many wonderful photos. First up we have an
Orlando
report from
Denise Preskitt
. She and Jeff had dinner with
Shrek
and his family. She also visited with the
Magic Kingdom's
newest resident,
Princess Merida
, in her new
Fairytale Garden
.
Alice Davis
received a window on
Disneyland's Main Street
and
Scarlett Stahl
has a wonderful story on this Disney Legend.
Finally,
Rya86n
has another installment of his epic honeymoon trip. He took a cruise on the
Disney Dream
at Christmas time. The decorations are amazing. Rya86n sent me a massive report that I had to break into two parts. The first part includes his day at
Atlantis Paradise Island Resort
in the Bahamas.
Thanks for reading the Weekend Update! I hope to see you this weekend!
Denise Preskitt brings us a visit with Shrek plus other Orlando activities
We have been all over the place again this week, including an amazing media weekend at the gorgeous Gaylord Palms Resort! I should have a photo walk on my site by Monday (and other articles coming), but I will also share photos here of some of the highlights.
Shrekfeast is part of the Dreamworks Experience. You can book it separately, or as part of a Dreamworks package - the meal is only on Saturday and Sunday. The food is better than nearly any other breakfast buffet I've had, and it's always a great time with the Dreamworks characters! Shrek, Fiona and Puss in Boots join the Town Crier in greeting guests. Shrek is still his ogre-ish self-passing gas, scratching his butt, picking his nose! Fiona is a face character for the breakfast. And Puss in Boots didn't want any swamp juice, just his milk!
If you go, I suggest an earlier dining time (9ish), to get plenty of time in for all the characters and food. We didn't have a chance to get too many food photos, but they have an omelet making station and SO many other options - a yogurt area with toppings, french toast and waffles, a fountain with green slime (chocolate). It takes a while just to decide what to eat!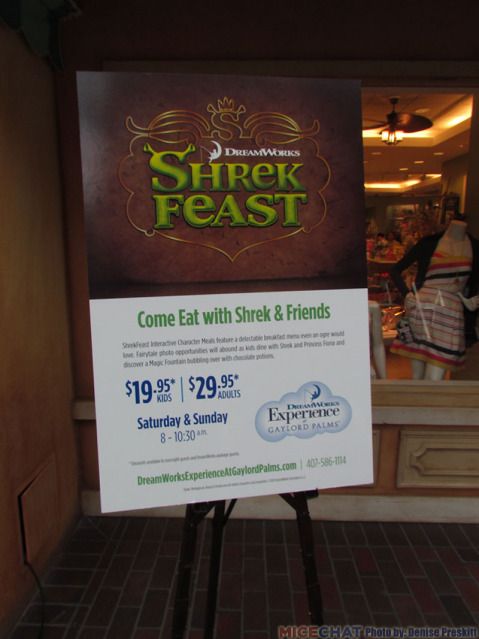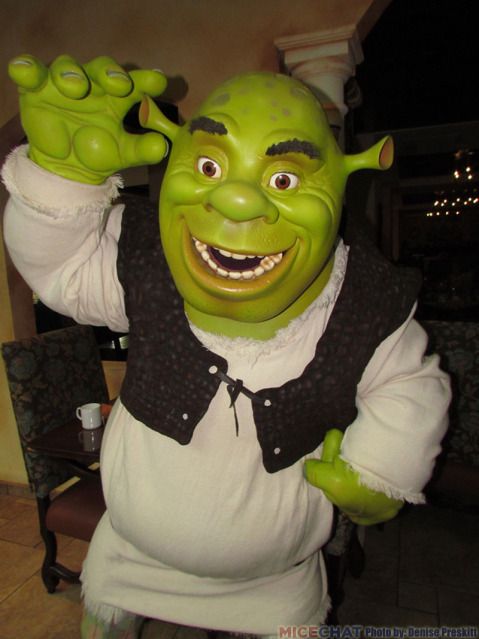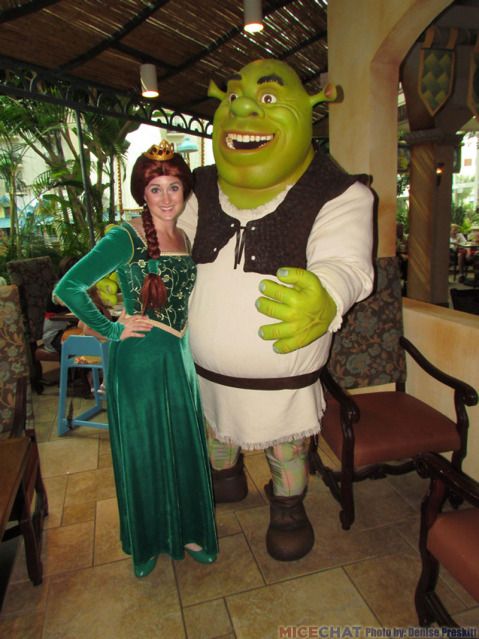 The French Toast was excellent - and check out the Shrek waffle!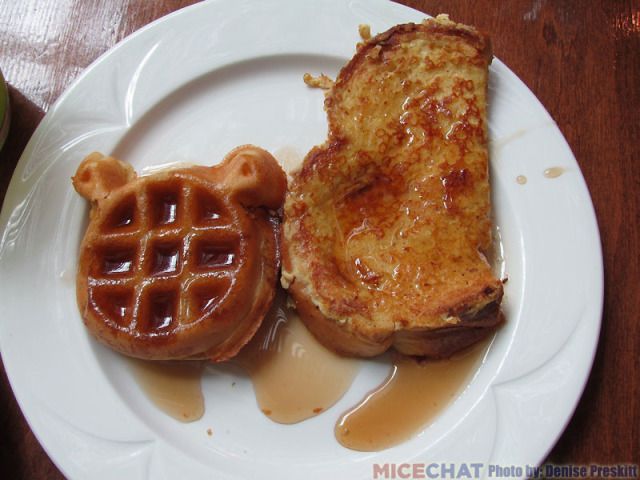 Puss in Boots, my favorite Dreamworks character!
Here is a video of Shrekfeast (mostly the characters) - I was put on the spot with trying to figure out the taste of Swamp Juice. It really tastes more like Hi-C Ecto Cooler (anyone remember that?)
<iframe width="640" height="360" src="http://www.youtube.com/embed/wBkropRWHZU" frameborder="0" allowfullscreen=""></iframe>
On to the Magic Kingdom! We went to meet Princess Merida in Fairytale Garden, which has been transformed from Rapunzel's meet-and-greet. We had met Merida previously at Epcot, and our first video was picked up by newspapers and websites - including from Scotland and Ireland, both of which questioned her accent (using quotes from comments on our video, as well as other videos). Personally, I think she has done a great job!
First, there is now Brave merchandise. Most of it is Disney Store branded - which is very uncommon to see in the Disney parks. There was a shirt and pin that were Disney park branded. Hopefully more park specific merchandise is on the way!
The area inside is nicely set up - and unlike at Epcot, we did wait in line. Princess Merida is already getting popular! Once the movie comes out, it should send the length of the line into orbit!
One of three bear cubs from the film:
Guests learn to shoot a bow and arrow:
Merida hugs a plush bear cub that a guest brought:
Video of Princess Merida in the Fairytale Garden:
<iframe width="640" height="360" src="http://www.youtube.com/embed/IG8qN_igB4k" frameborder="0" allowfullscreen=""></iframe>
And this is the video that has been picked up by newspapers and websites (including io9 and the Daily Record UK). You'll see it's the same Merida - and yes, I know that all Princess Meridas are supposed to be the same (but they can look very different at times!)
<iframe width="640" height="360" src="http://www.youtube.com/embed/ykAi_9H6tVs" frameborder="0" allowfullscreen=""></iframe>
We spent yesterday at Epcot with friends. it was the last day of Kim Possible, and Norway was even celebrating it's own holiday!
When you go to the UK, there is currently Olympic and Queen's Jubilee Merchandise (and both have changed in the past couple of weeks).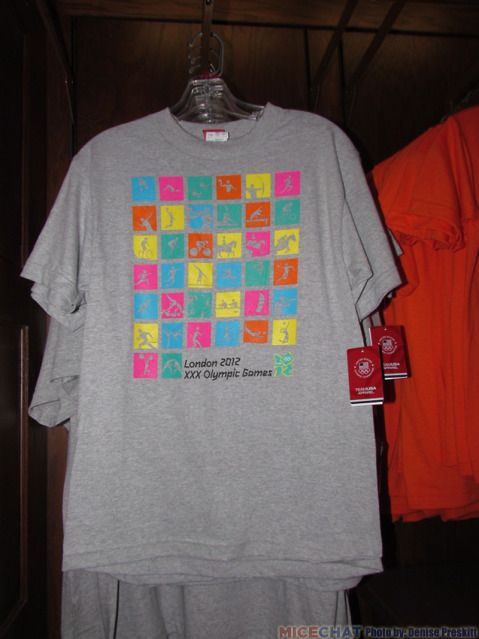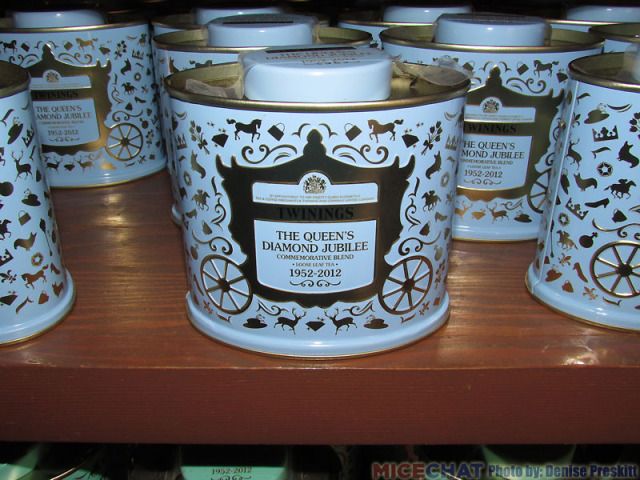 We try to experience a Twinings Tea Tour every year. It's informative and samples are given at the end.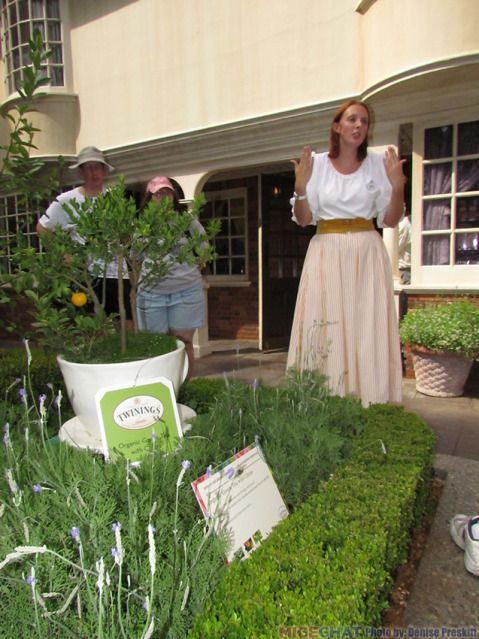 In Norway, May 17th is Constitution Day. There was a small parade we missed, as well as face paintings and a scavenger hunt. Flags decorated the pavilion.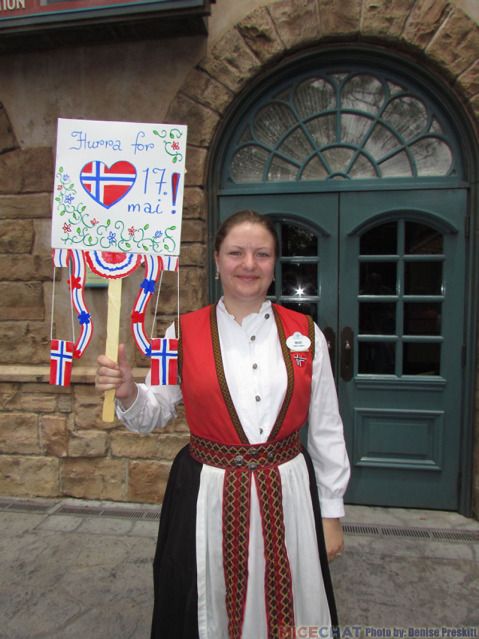 We enjoyed a meal at Le Cellier. The steaks here never seem as good as 6 or 7 years ago (one of the best steaks I've ever had was a mushroom stuffed filet here around 2005), but they are still decent. The pretzel bread is always wonderful, as is the Chocolate Moose!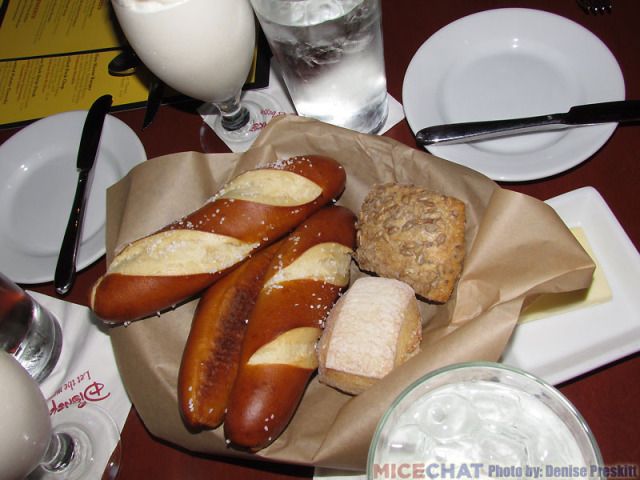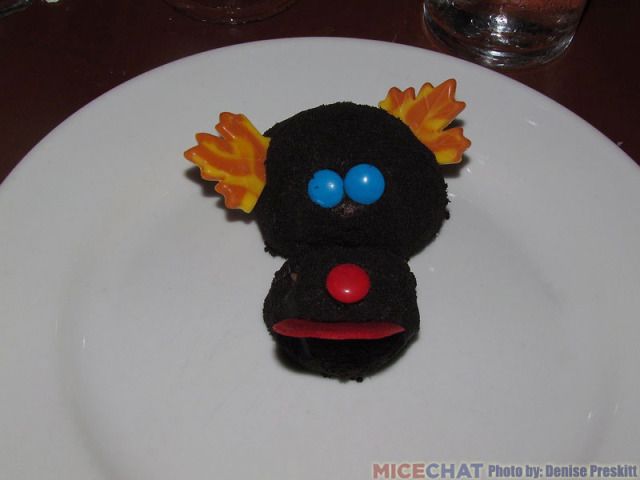 And here is a quick look at Fantasyland - it's hard to see much from the ground now. We took a spin on Dumbo, and you can see the other Dumbo spinner is nearly complete:
The Seven Dwarfs Mine Train is blocking much of the view:
Prince Eric's Castle: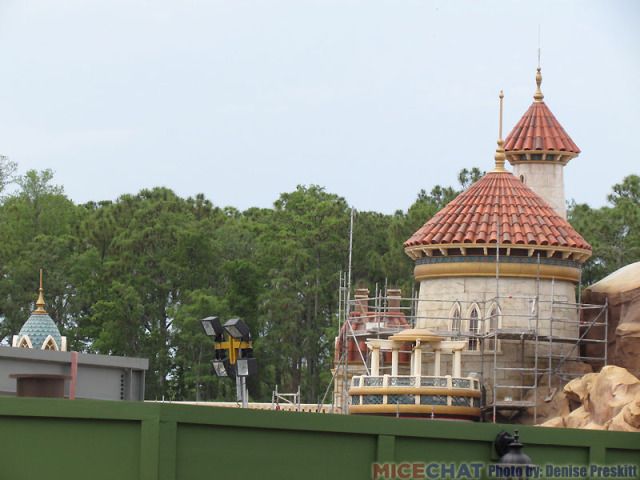 Mmmmm...Cinnamon Roll!
Our Fantasyland video:
<iframe width="640" height="360" src="http://www.youtube.com/embed/QulUhQxdfYU" frameborder="0" allowfullscreen=""></iframe>
We'll have more Gaylord Palms next time, Star Wars Weekends, and we were invited to another offsite event (I love having a variety of parks, attractions and resorts to share!)
As always, you can read about all of these stories in more detail at Denise's website: Mousesteps.com
Share your vacation photos with the Weekend Update
ALICE ESTES DAVIS
By
Scarlett Stahl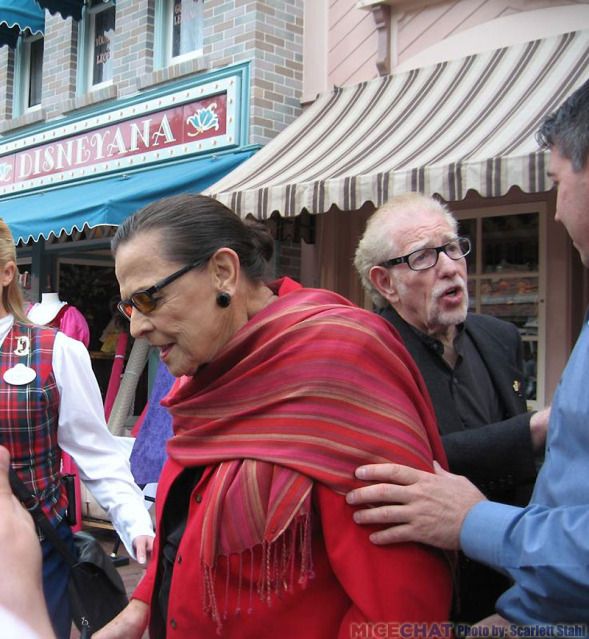 Martha Blanding.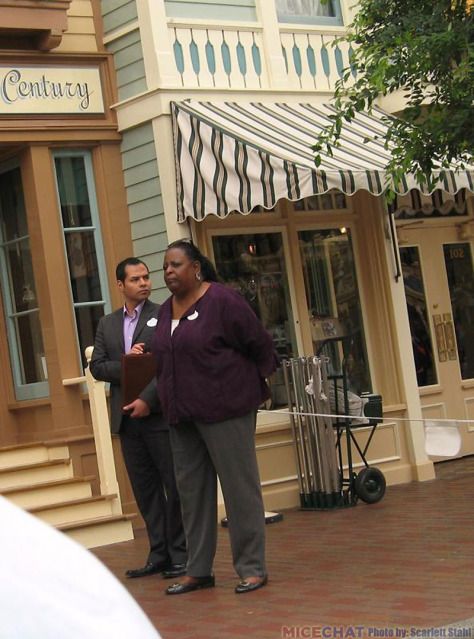 The event was at 8:30 on Thursday morning May 10, before the Park opened and was right in front of the Theatre on Main near the Disneyana Shop.

The rows of seats were cordoned off with ropes for the invited guests, while the press with their high powered professional cameras lined the outside of the rear ropes. All seats were packed, when Alice was escorted to her own seat in the front row.
The Dapper Dan quartet arrived and serenaded Alice.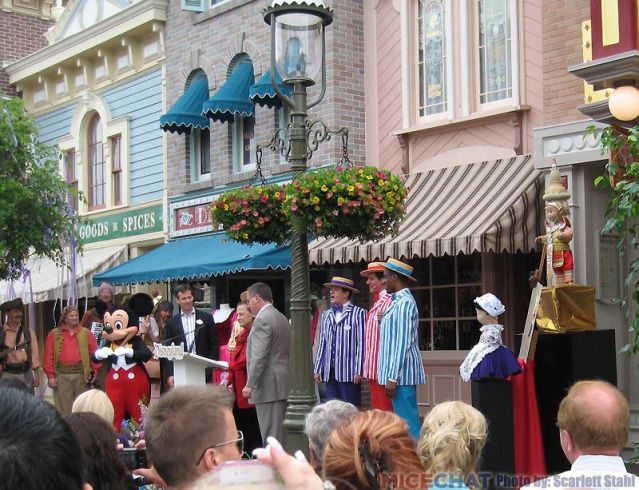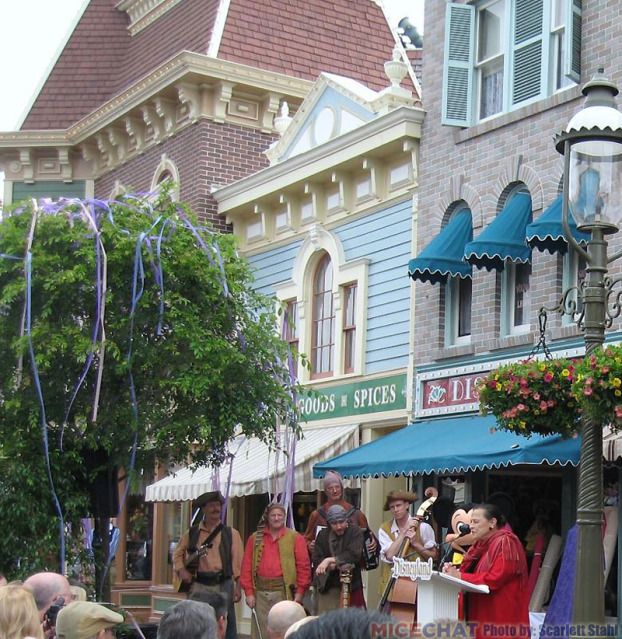 Streamers, pirates, Tom Skaggs, Mickey, and Alice.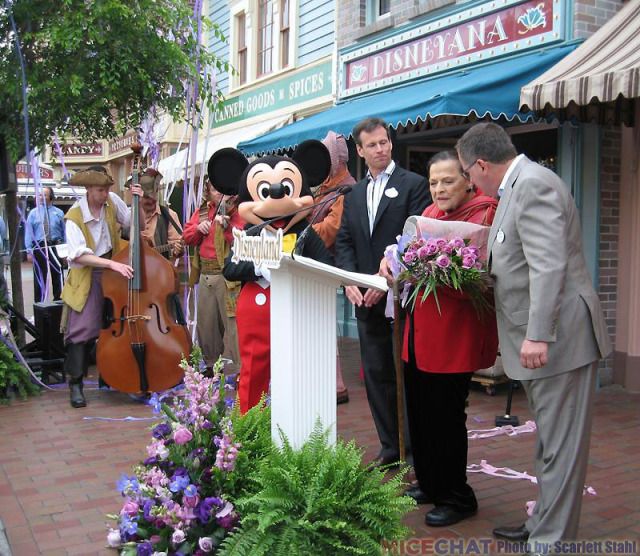 Marc and Alice Windows.
Mickey, Alice, Tom Staggs.
Alice with her window.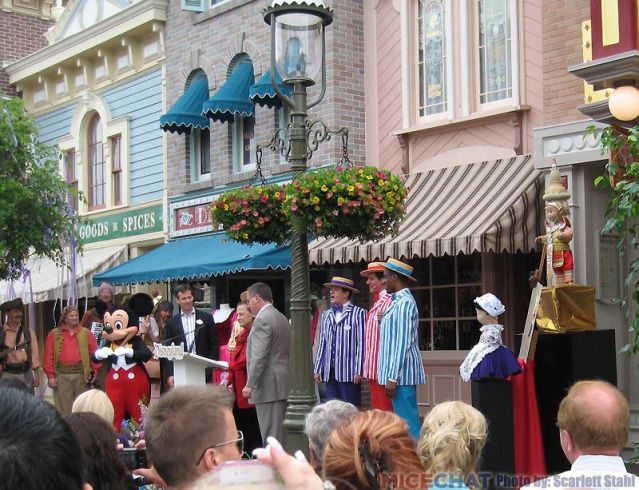 Alice graciously posed with her gift of the miniature replica window and doll size costume dress she had designed, which was also displayed on her window, and with one of the Small World dolls was on display.
The press was out in force.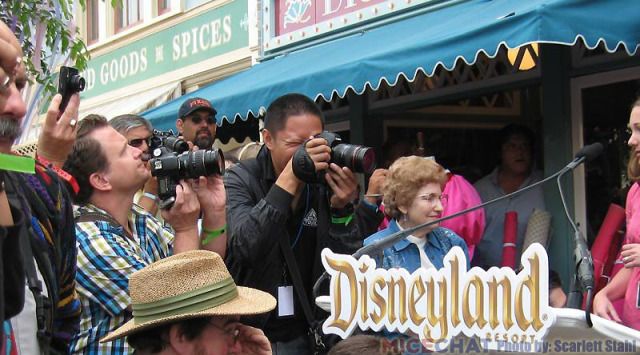 Tyrus Wong and daughter.
Kathryn Beaumont (Voice of Alice in Wonderland and Wendy from Peter Pan) and Mindy Johnson (chaperone, guru and wonder woman protector of the Disney stars.
Bob Gurr (Disney Legend and Imagineering genius), Tyrus Wong (101 year old Disney Legend, who is responsible for the visual appeal of Bambi) and daughter with Alice.
Costume and sketches with materials.
Becky Cline (Disney Arcive Director) and guest Diane Enbom, who flew in from
No. Cal for the ceremony.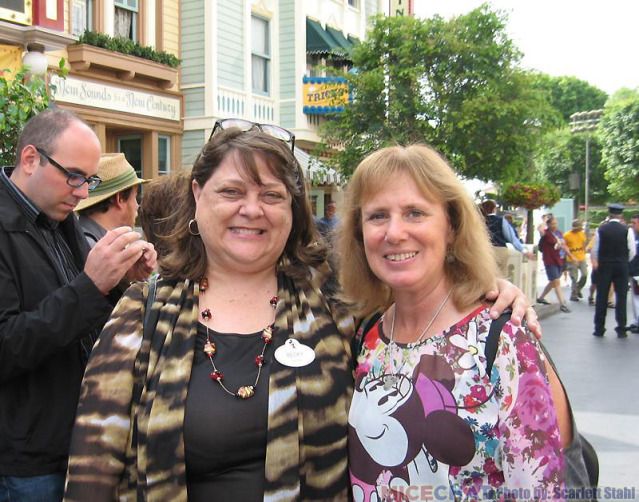 Alice's brother Loran Estes and niece Dawn Estes Hilton.
Here's Part One of Rya86n's massive report on his Christmas time trip on the Disney Dream
Three and a half weeks down.
Disney, Universal and SeaWorld top to bottom, and we're only now just getting to the best part of our honeymoon!
Which all begins here...
The Disney Cruise Line Terminal at Port Canaveral!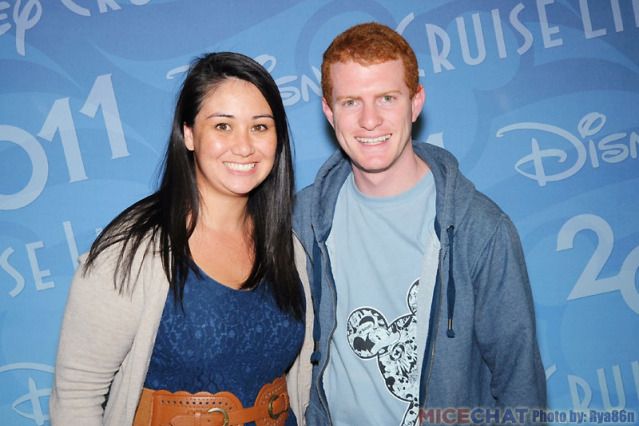 A quick boarding photo, and then...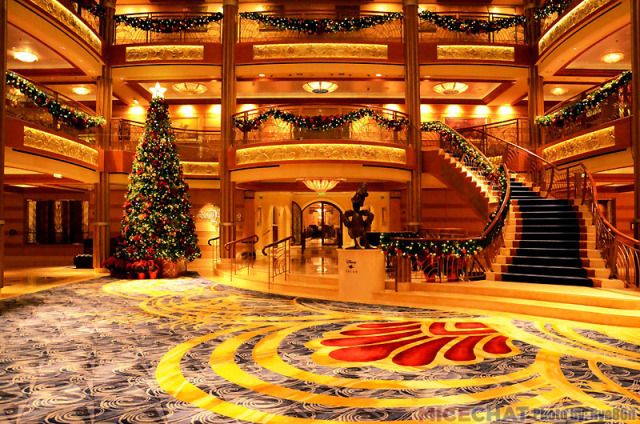 ...we step onboard the incredible Disney Dream!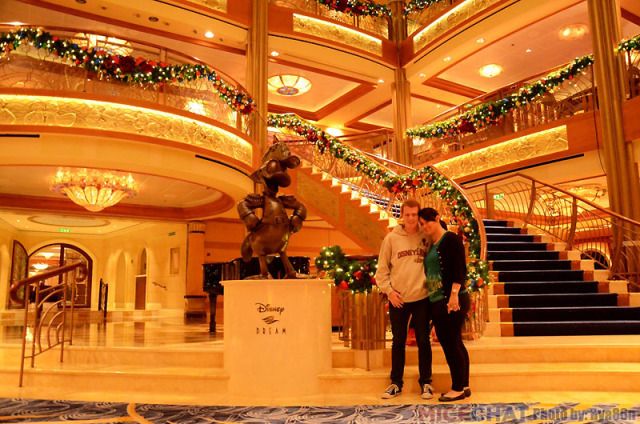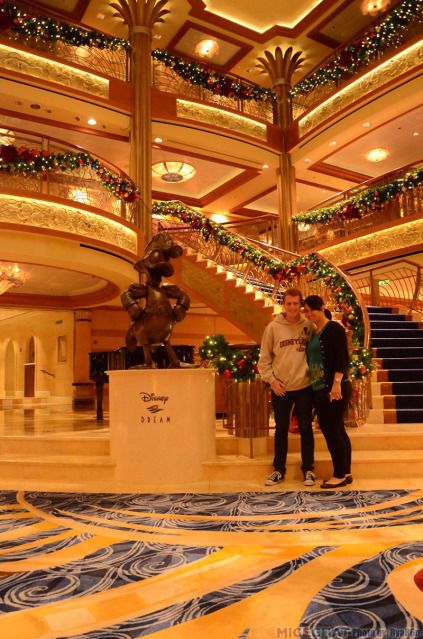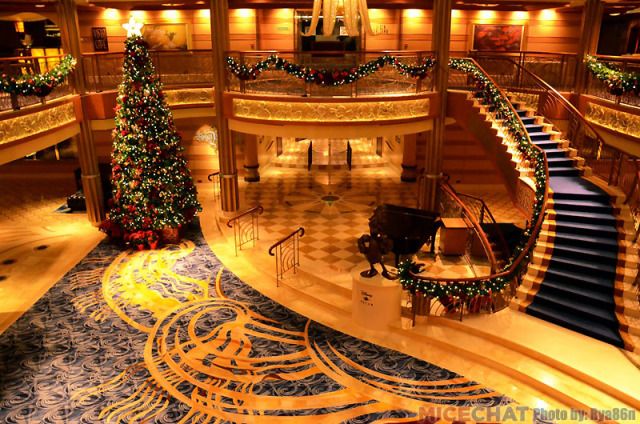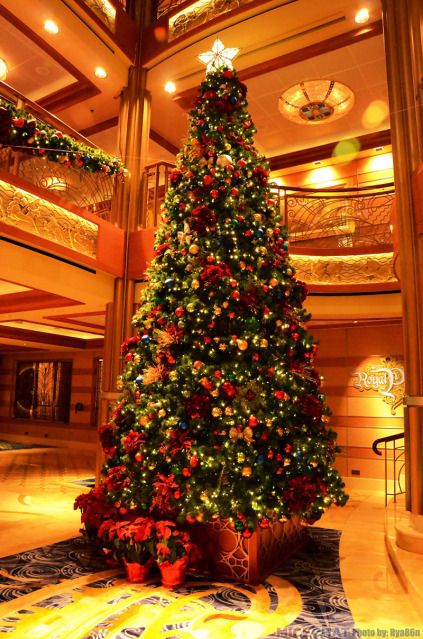 Stepping onboard the Dream is exactly that, a dream! Not five minutes after embarking and we had made the choice that we'd be back!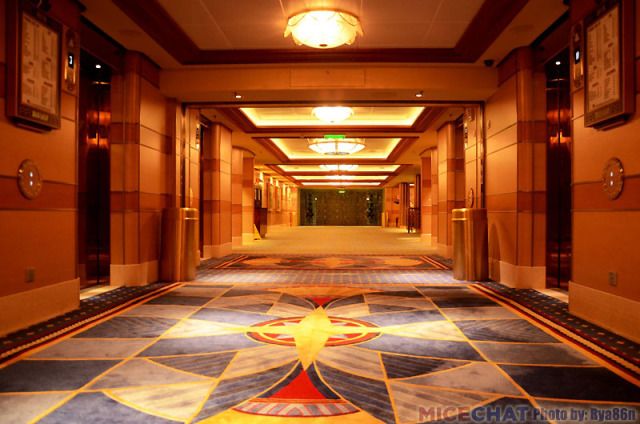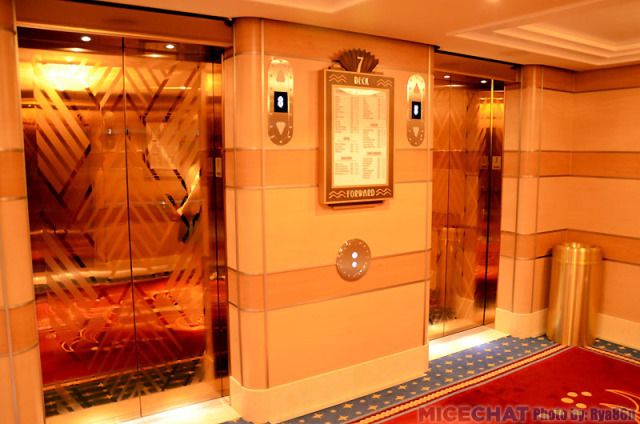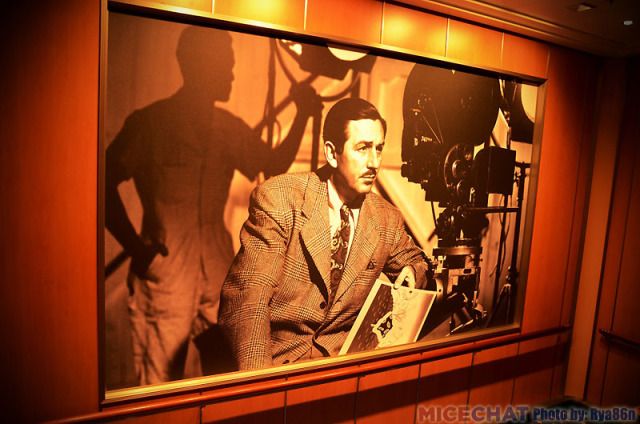 After admiring the beauty and luxury of the entrance foyer, we proceed to check out our suite -- and again, all the Disney magic it contained.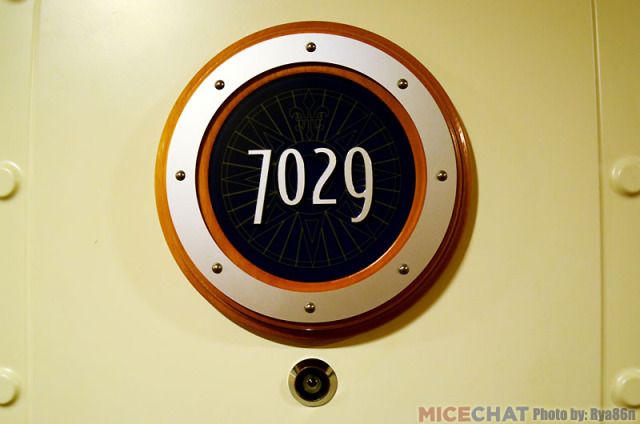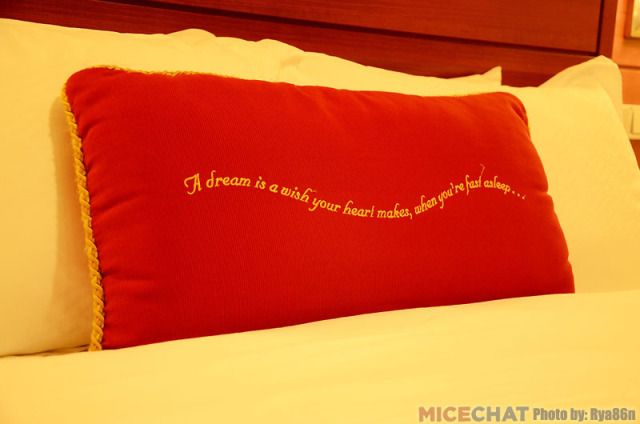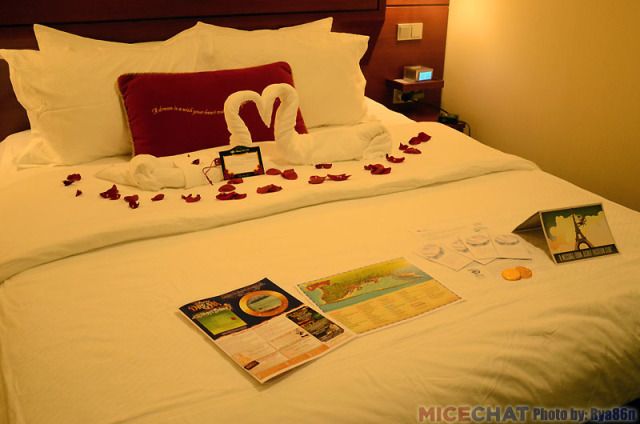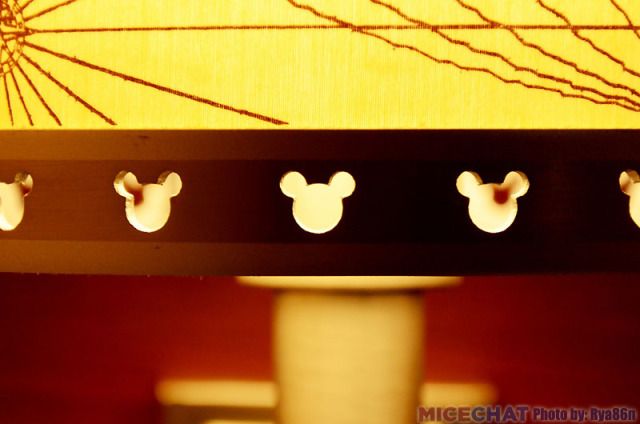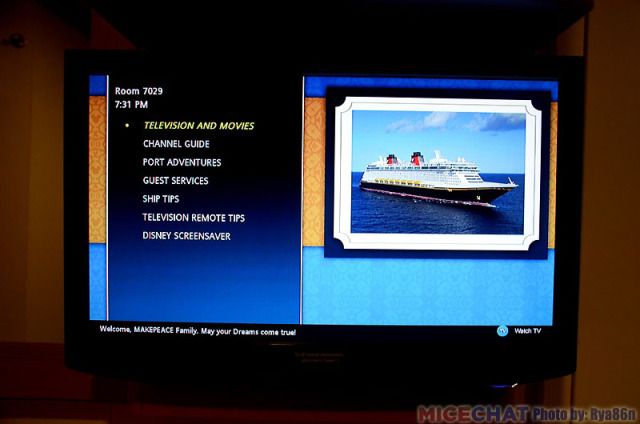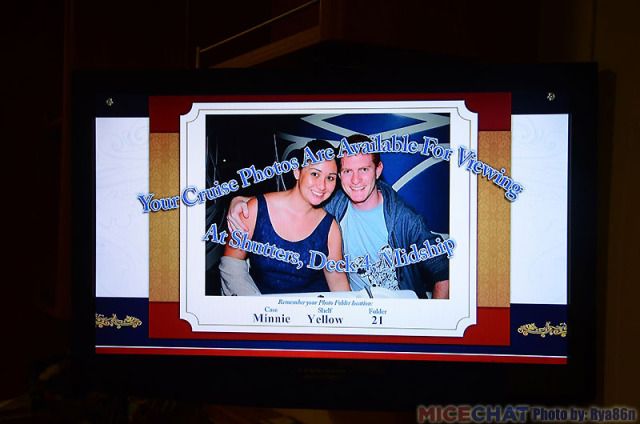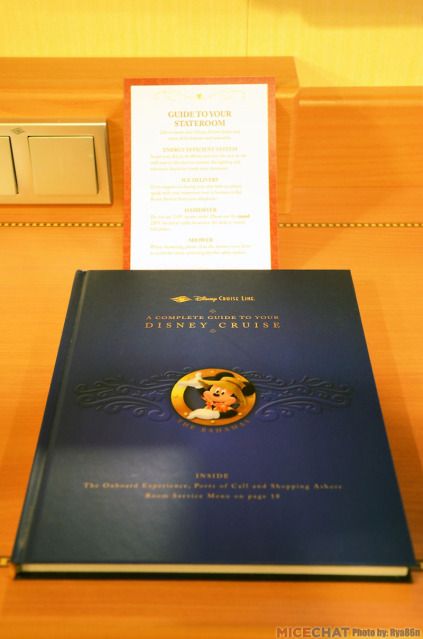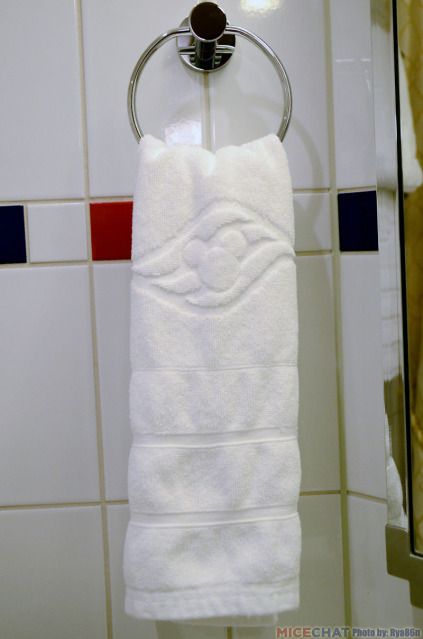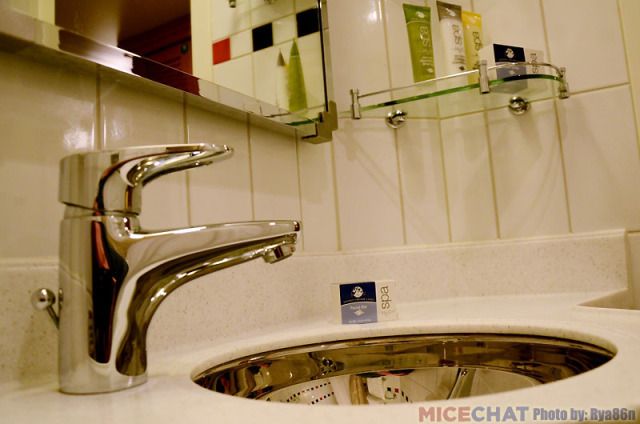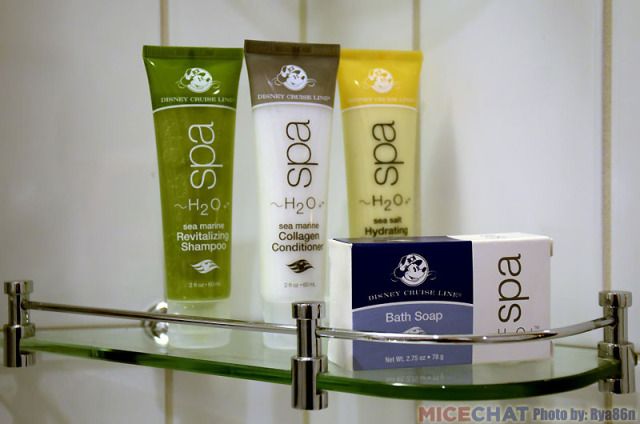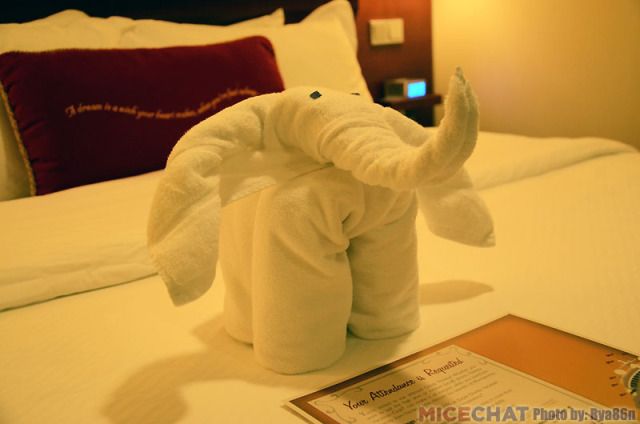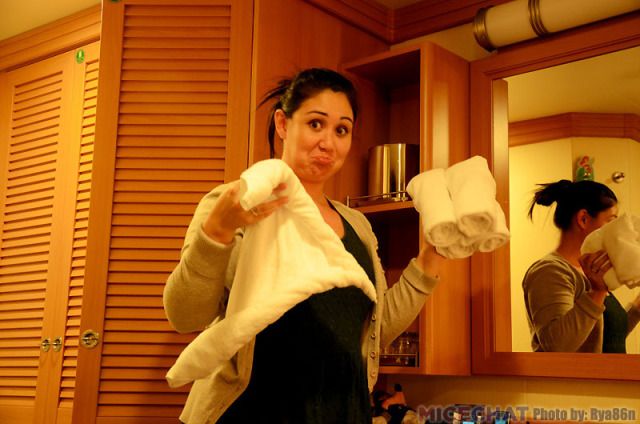 After the room, we hit the upper decks -- there's plenty more boat to explore!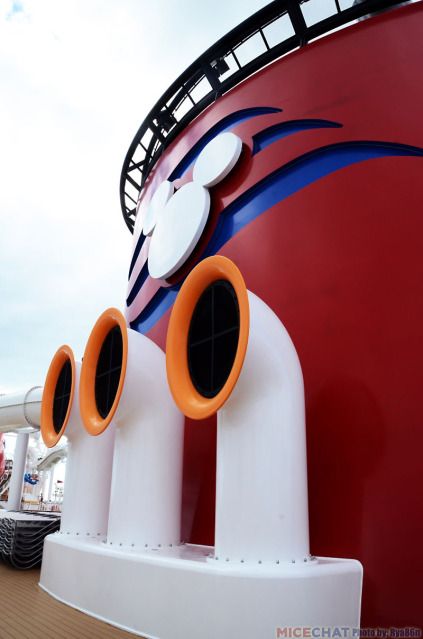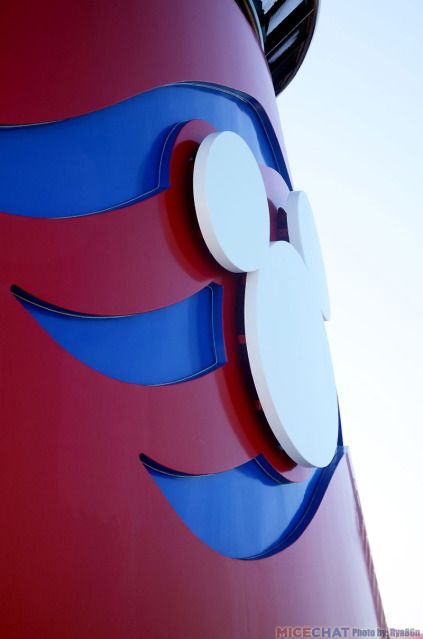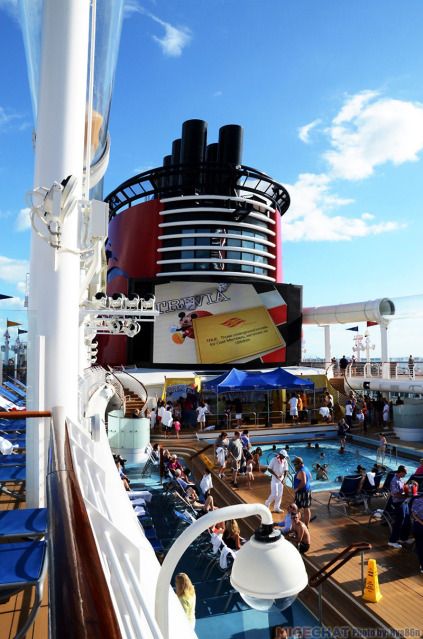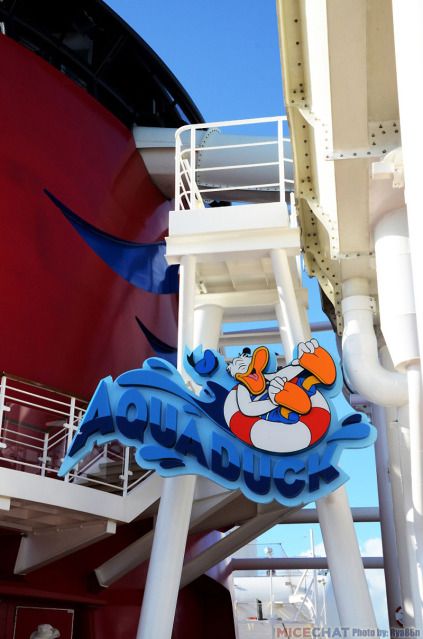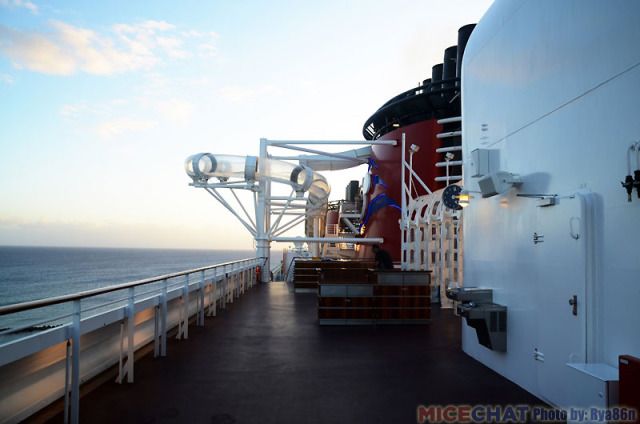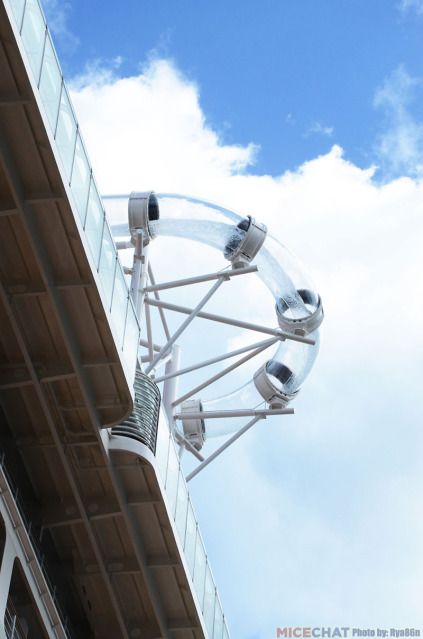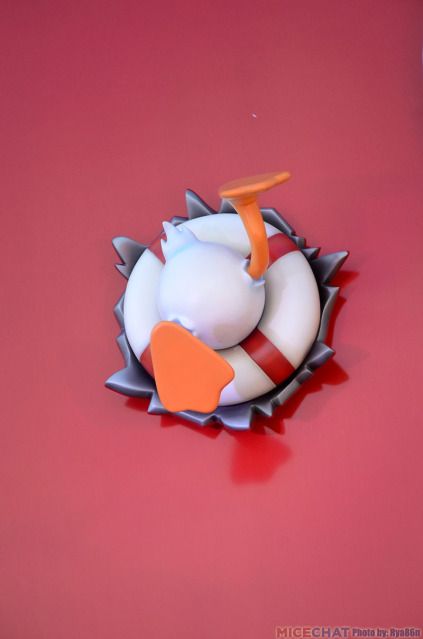 After exploring the upper decks, we actually skipped the Sail Away party.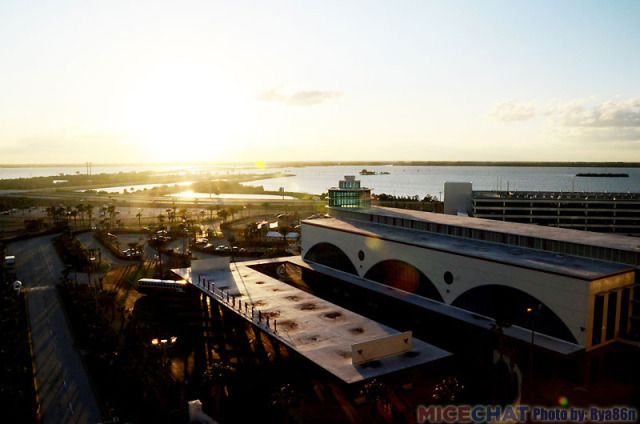 Instead, as the sun was setting and the Dream cast off...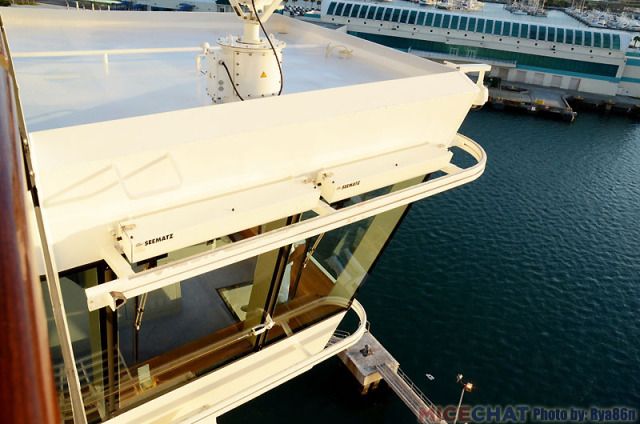 ...we looked on from this vantage point, right above the bridge.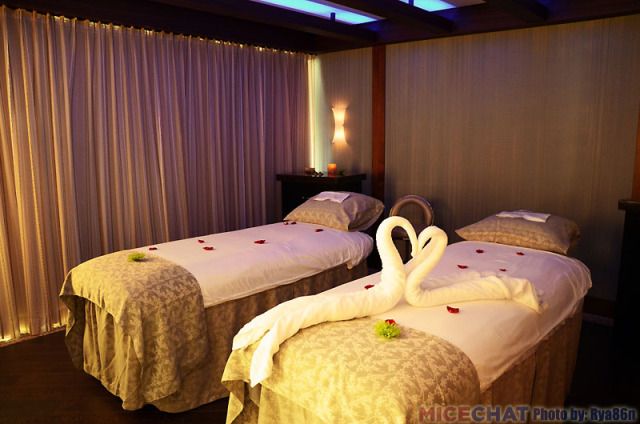 The venue. Senses Spa Couples Retreat.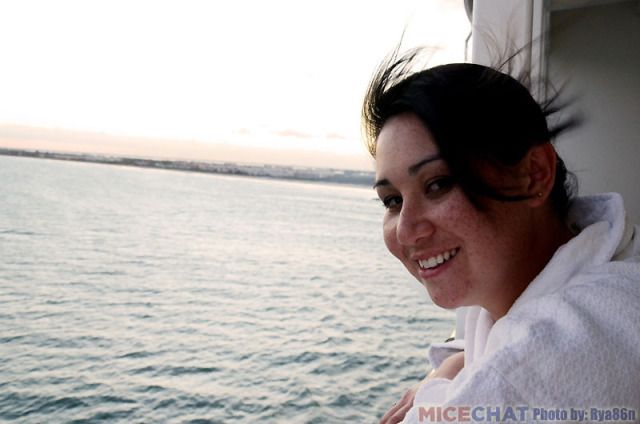 Private balcony...
...and Spa!
Certainly a great spot to watch the Florida coastline disappear into the horizon.
In fact, time disappeared whilst we had massages. It was now dark, we were well underway sailing out to sea -- and it was dinner time!
Our first stop on the restaurant rotation was Enchanted Garden.
Here, we sat (unofficially) on the honeymooners table, where we met two other amazing, Disney loving, couples also on their honeymoon!
After a night at sea. We woke to this view...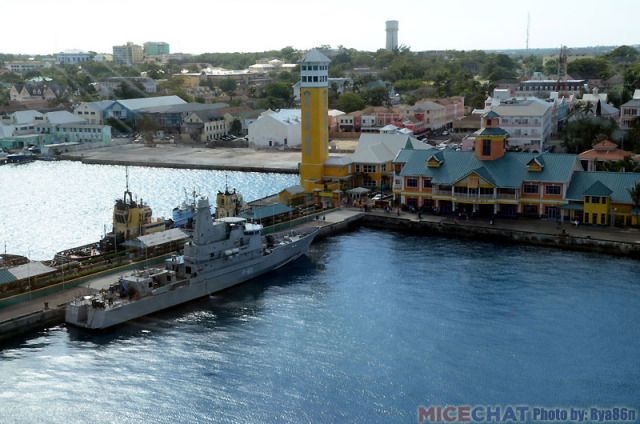 ...as we found ourselves in the Bahamas!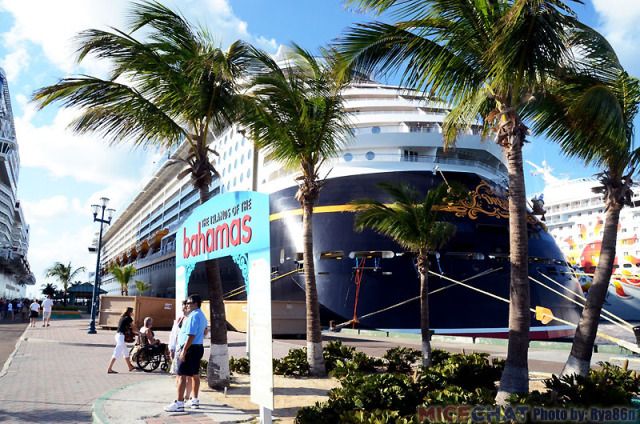 In the daylight we were able to get an amazing, up close look at the Dream.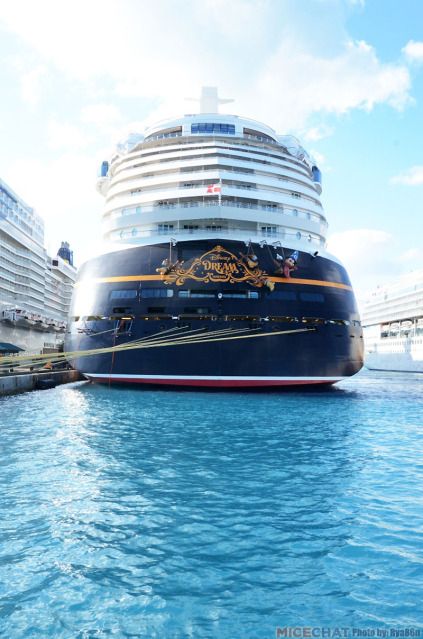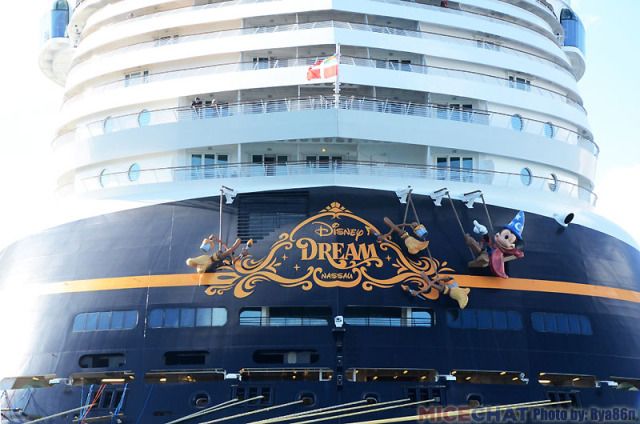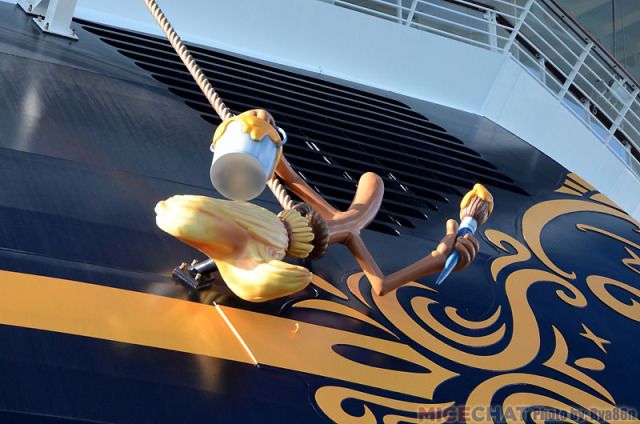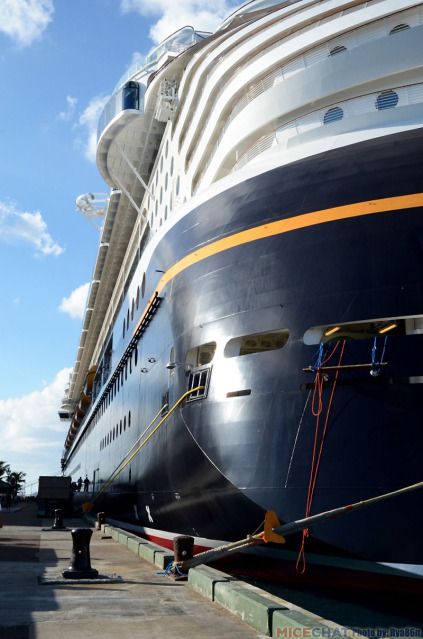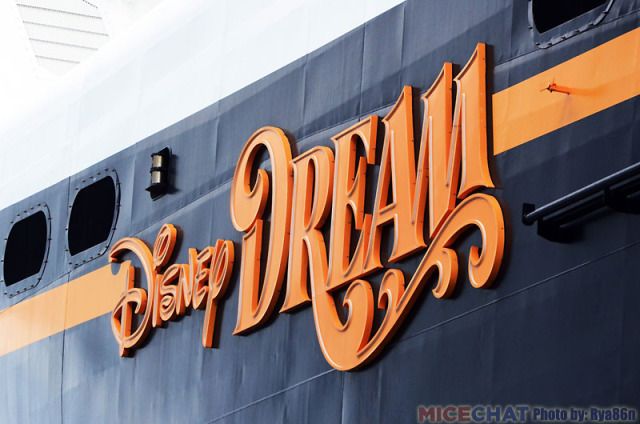 Looking across the harbour, we see the bridge to Paradise Island...
...and our next stop for the day -- Atlantis Resort!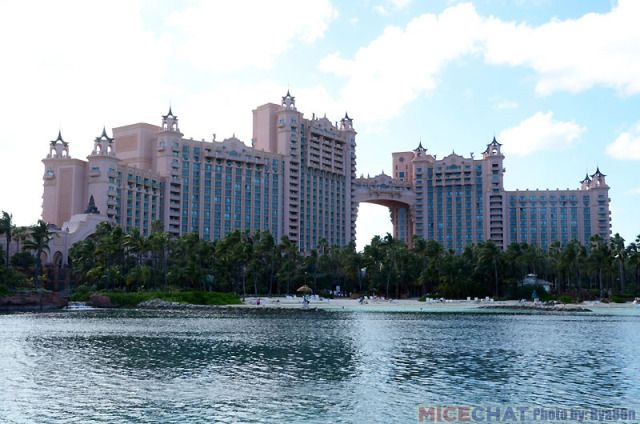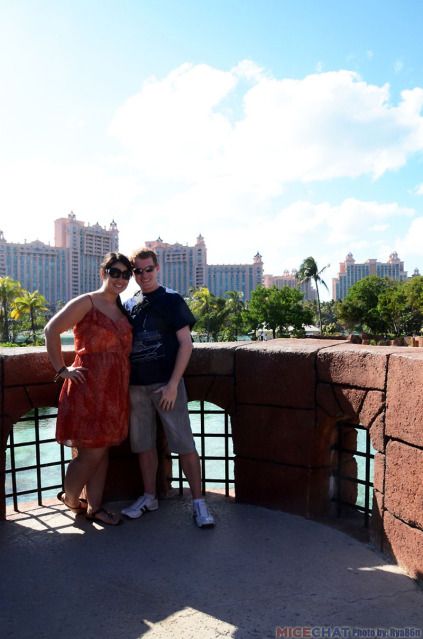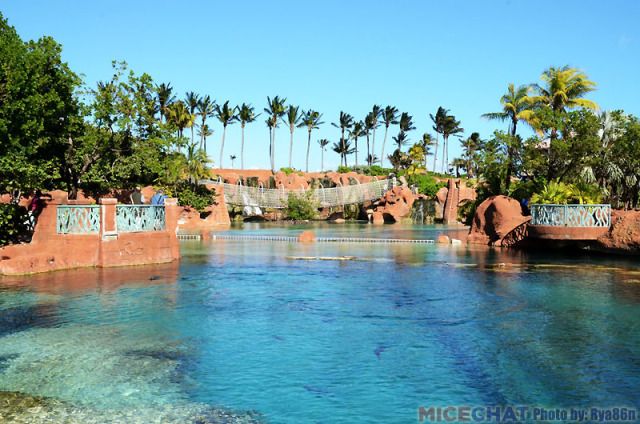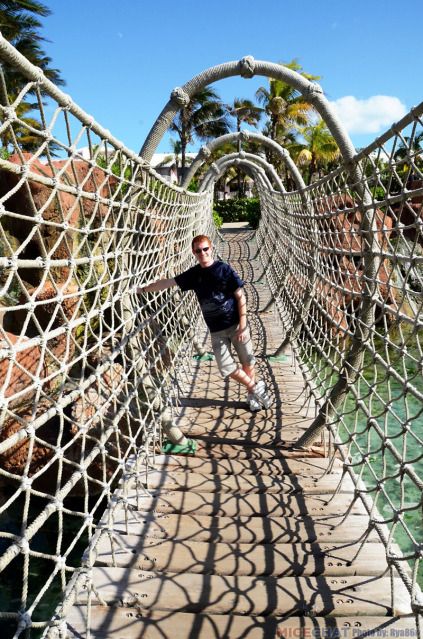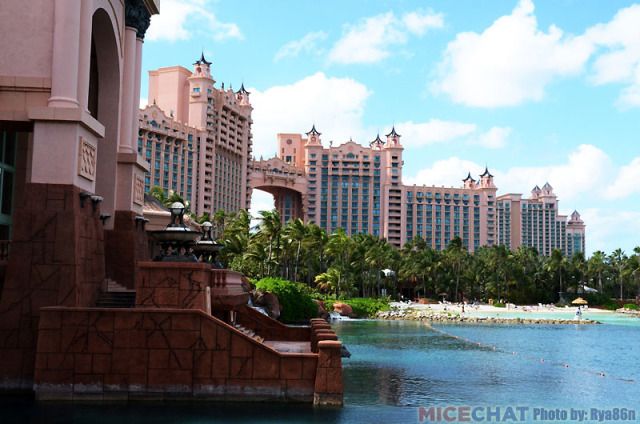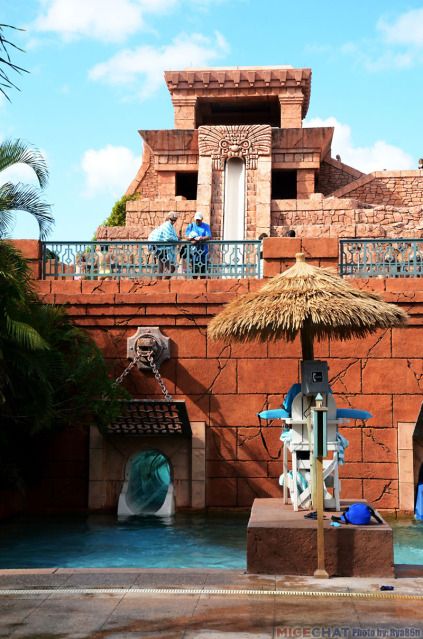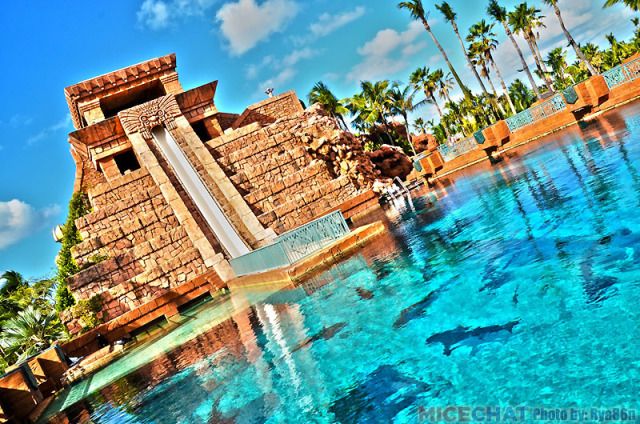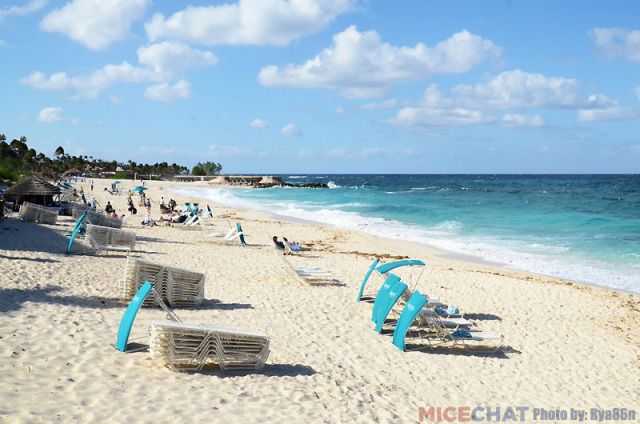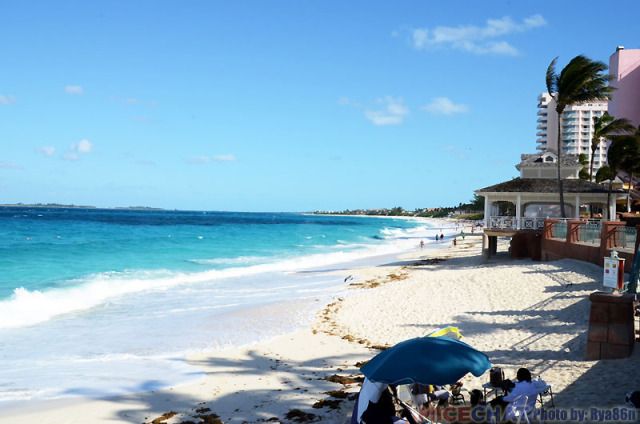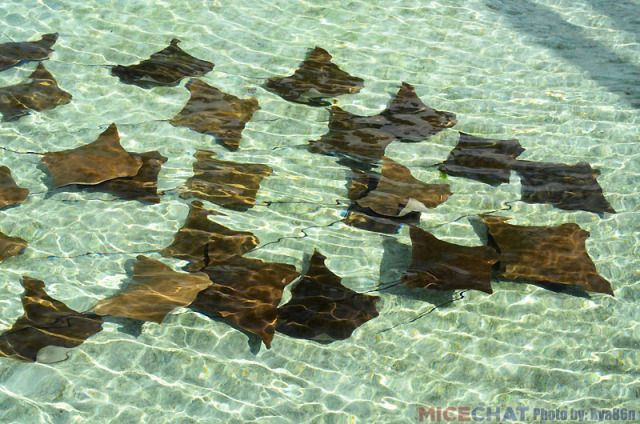 Might we also suggest that you visit these fine MiceAge/MiceChat attractions for even more Disney and theme park fun:
And that brings us to the end of another week. Our photographers have just enough time to reload their cameras before we see you all again next weekend. Thank you to all of our wonderful readers, and as always, a huge thank you to our amazing team of global photographers, spies, and gossips:

Denise Preskitt Mousesteps.com
Scarlett Stahl
Rya86n
Your Editor - Rixter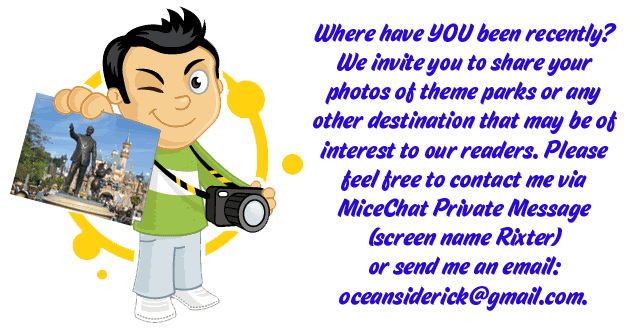 It is readers like you who make MiceChat such a special place.
Don't miss a single one of MiceChat's Featured Blogs (including the Weekend Update). Add our feed to your favorite feed software or site:
Follow us on Twitter