Prepare to be amazed. Just got this email blast from Dave Avanzino:


Greetings Collectors,
I actually have 2 new pieces being released at Disneyland in the next couple of weeks and I thought it would be better to send out one notice featuring both of them. The first one honors the legendary "Disneyland Mountain Range," in honor of the 50th anniversary of the Matterhorn. The second piece features the classic Tomorrowland attraction poster for "20,000 Leagues Under The Sea." I have taken the artwork and created a dimensional paper sculpture from it. Both of these pieces should be in the stores shortly. I hope you find something you like.
Sincerely,
Dave Avanzino
The Disneyland Mountain Range
20,000 Leagues Under The Sea Paper Sculpture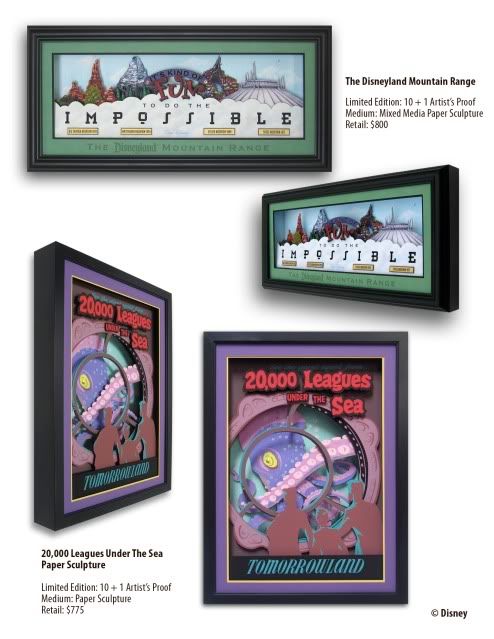 Items should be at Disneyland soon.

I just need to sell everything I own and buy these two collectibles. They are a Disney nerd's dream!!!
-Dusty