Toy Story 3 Barbie can be purchased separately...
However it appears that Toy Story 3 Ken is only available as part of the gift set.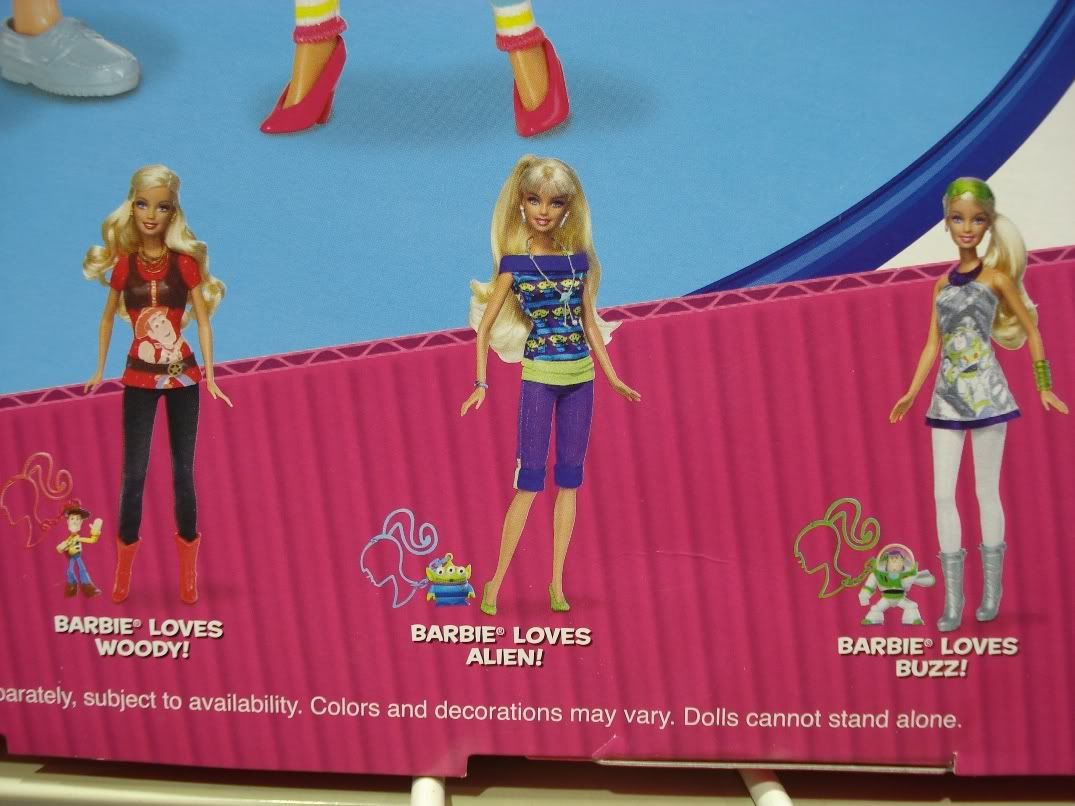 On the back of the gift set box.
Speaking of Disney...
I found it interesting that in this Disney Princess knock-off gift set that the Princess & the Frog "Tiana" doll was Caucasian while the Beauty & the Beast "Belle" doll was African American. Was this a mix up at the factory or done deliberately to avoid the wrath of the mouse house? By the way, I checked, all of the sets on the shelf were this way.