Surely I'm not alone in my love of the duck. In the early 90s there was a show called Darkwing Duck that ran for just two seasons. It was quirky, fun and had a great visual style.
Anyone else miss Drake Mallard, Launchpad McQuack, Gosalyn and the Muddlefoot family?
I just ran across this limited edition stylized Darkwing Duck poster by James Silvani and I really think I need it.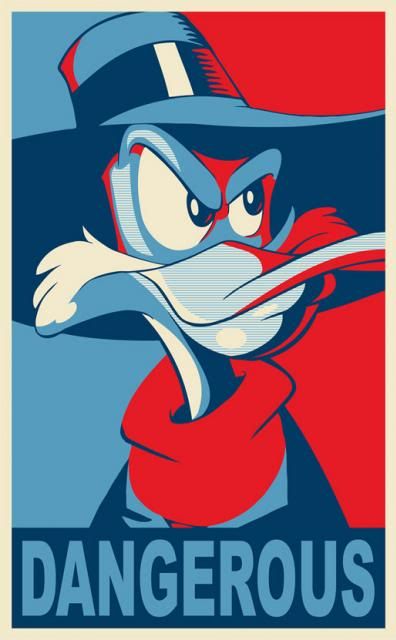 Here are the stats:
Silkscreen print
18"x24"
250-piece limited edition
Each print in the edition signed by the artist and hand-numbered
Released 3/26/13
Retail: $50
50-piece color variant edition sold out on day of release; regular edition is still available
About artist JAMES SILVANI:
James is a Maui-based comic book artist and commercial illustrator. He grew up in the artist's colony of Laguna Beach and received an art degree from San Francisco State University. He has been working as a freelance artist since 1994 and is currently providing art for monthly comics titles such as Disney/Kaboom's Darkwing Duck and Ape Entertainment's Richie Rich.
LINK:
Welcome to Acme's Dark Ink website!