One of my favorite things to collect is Christmas ornaments. I have Hallmark Ornaments from when they began making them. When I visit a Disney Park I always get an ornament or two, or three, for my Christmas Tree. With Christmas coming I figured now would be a good time to start up an ornament thread. Also I picked up a few new ones today from the Outlet store in WA and I wanted to show you what I got. So show off your Disney theme park ornaments.
First one I want to show you is a couple I bought in Disneyland last year.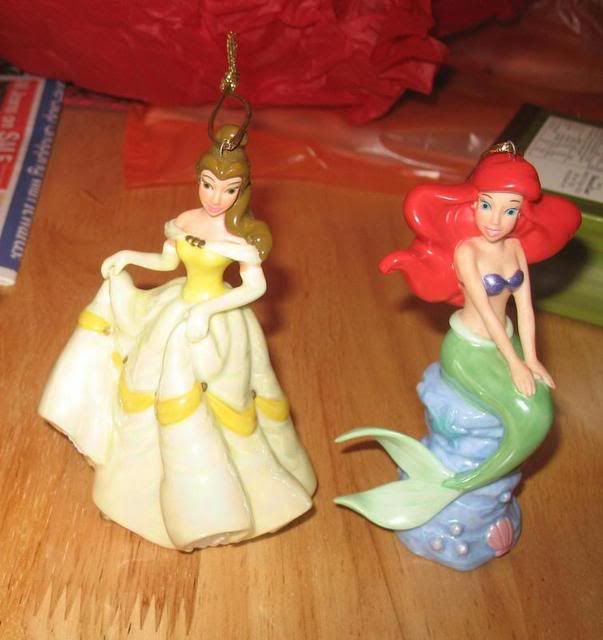 Ariel and Belle are my 2 favorite princesses. I generally do not like plastic ornaments. These are porcelian and at $16 a piece I loved them. Well I was at the Disneyland Outlet store in WA today and found the other 2 that I passed on. I was about to have a friend pick these up for me, so I am glad that I saw them today. I got Cinderella and Aurora, for $18 total.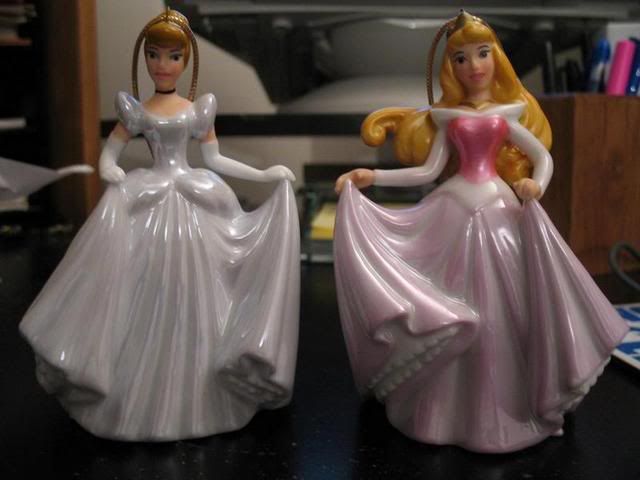 If anyone sees Snow White or Jasmine in this let me know.
When the NW Micechat group went to the outlet store in Sept. Simply Mad and her mom bought the only 2 Radko ornaments they had. When I was there today I found they restocked and got these for my Aunt, who really, really wanted them.
They are regularly $44 a piece, but I got all 3 for just over $70. I wish they had Fantasyland. The Radko ornaments are not my thing, but they are nice, especially at that price.
I'll share more as I get get them out in early December. I'd love to see what you all have.