Anyone collect the Walt Disney Classics Collection? I've long admired these magnificent variety of sculptures at Disneyland and many other collectible stores, never having the money to start the collection.
Well today my mom surprised me with a little gift. It's my very first WDCC collectible and I'm afraid the bug has started and now I want to get Mr. Incredible!
say hi to Jack Jack!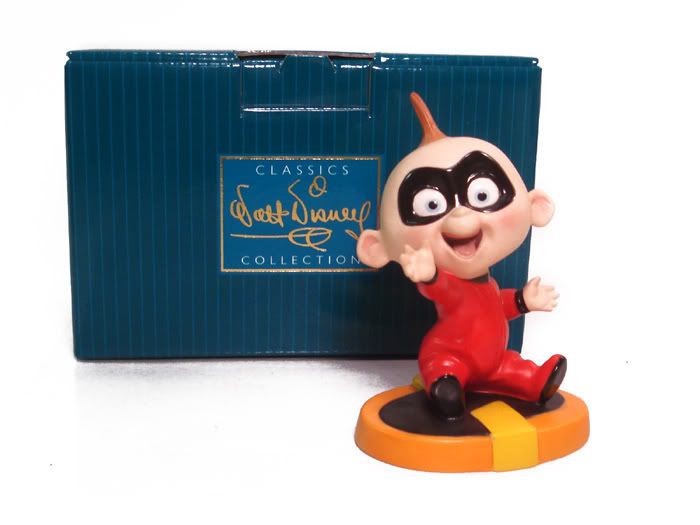 Feel free to post your WDCC story or photos of your collection, etc!