I had this Mickey Birdbath:
It got broken. My husband glued his hand back on, but it wasn't strong enough to hold the birdbath, plus the glue didn't look good.
We have a tiki themed back yard, so, he decided to paint it and make it into a tiki torch.
[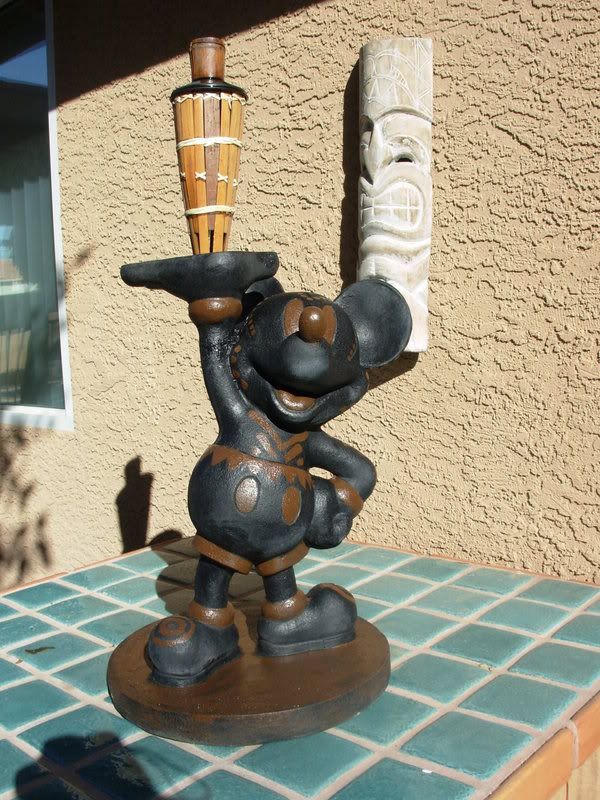 What do you think?