Re: Share your Duffy Photos
Well, as some of you know, Duffy & I spent the last couple days at WDW. Got home earlier tonight.
Friday we went to DHS for the final weekend of Star Wars Weekends.
Visited Roxy the Rancor again!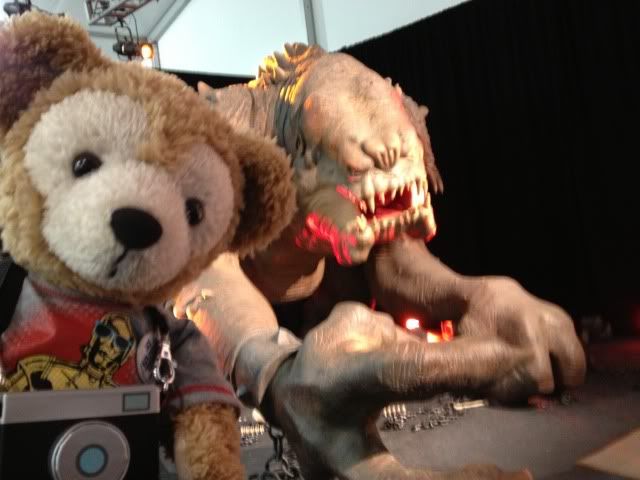 Got some more custom Star Tours name badges made up with names in the Star Wars language. This year they added the choice of either having a "title" or chose a planet to be from. Duffy chose to be a "bounty hunter".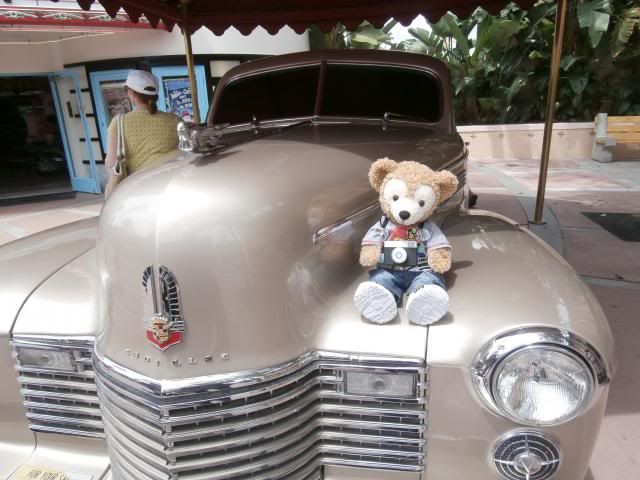 Taking photos of the tourists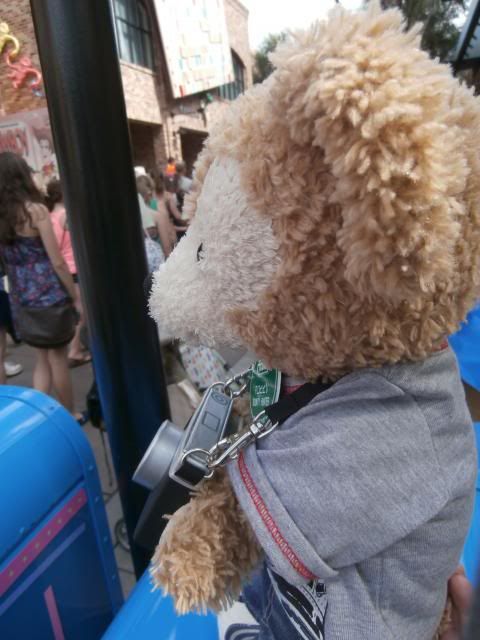 We were going to meet up with Sandrita and her Duffy and another friend of hers and their bears and ride Midway Mania.
By the time we grouped, the ride went 101 (broke down). So we decided to ride The Great Movie Ride instead.
Duffy got excited seeing Pee-Wee Herman's hand prints & signature! We love Pee-Wee!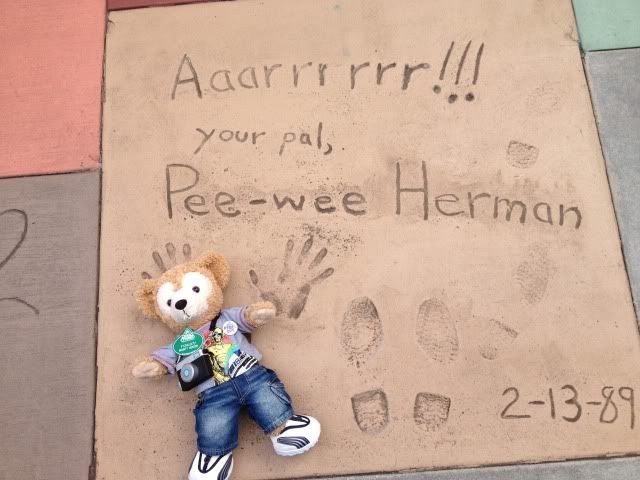 Hooray for Hollywood!
Follow the yellow brick road?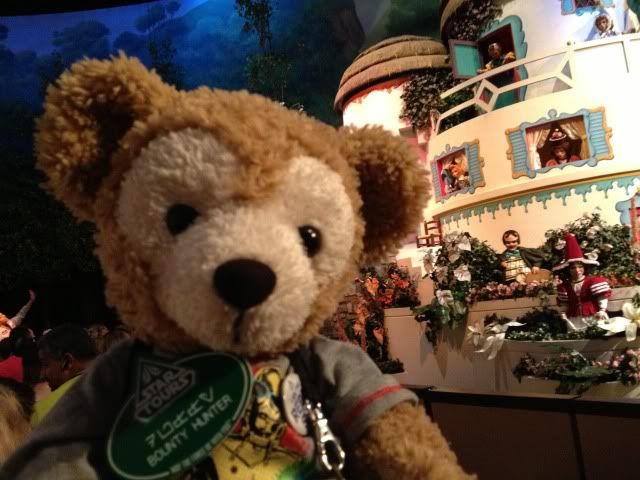 As we exited the ride and went back outside, I saw a couple cosplayers I ran into earlier. They were dressed as the Tenth Doctor and Rose Tyler from Doctor Who! Being the HUGE Whovian nerd that I am (and Duffy is one too), I ran over to them yelling "DOCTOR!" :lol: Duffy insisted getting a photo with them.
Our group then went to the Animation building and got photos with Sorcerer Mickey.
We then sat around talking while the bears hung out.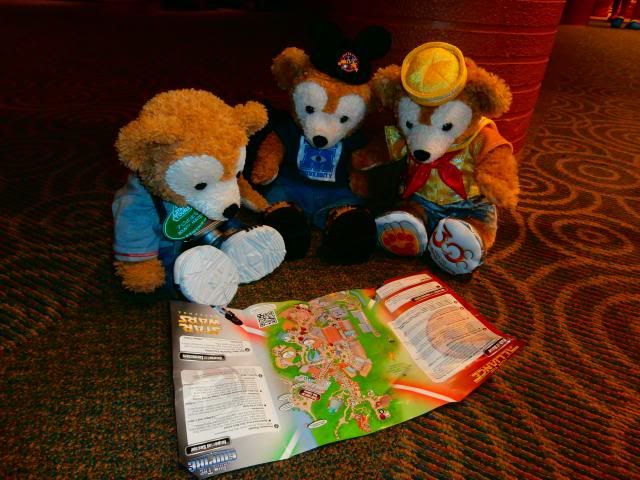 By then it was 6:00 and I had to go check into my hotel.
After getting settled in the room, Duffy & I ventured out for dinner and ended up at... where else... Fuddruckers!
We finally managed to snag the Beatles booth!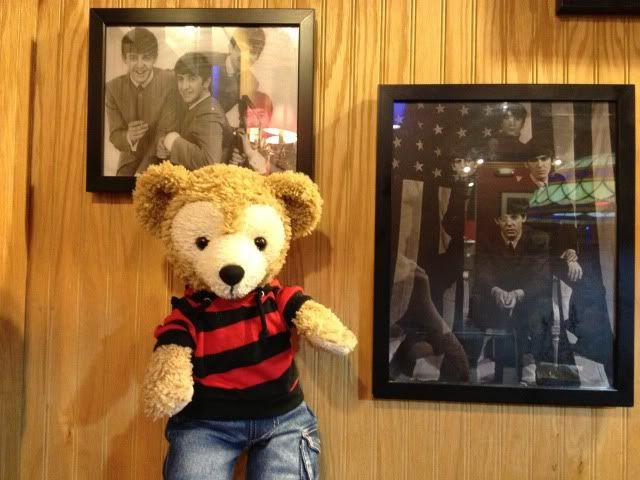 OOOOHHHH!!!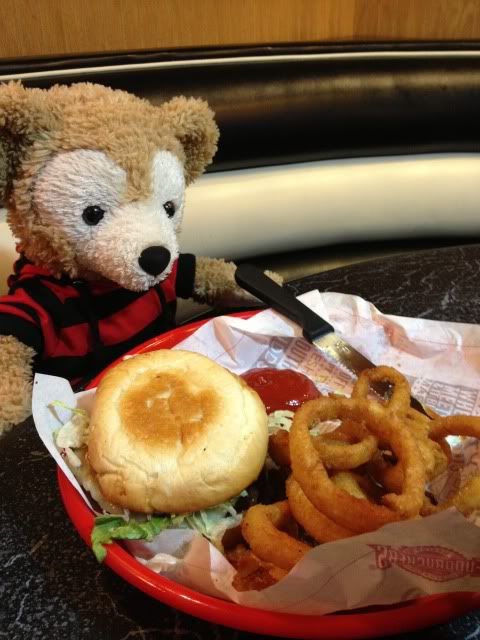 Duffy insisted we get some cookies to take back to the hotel for a bedtime snack.... for HIM.
After dinner, we were going to go to MK for the evening, but changed my mind at the last minute and went to DTD instead.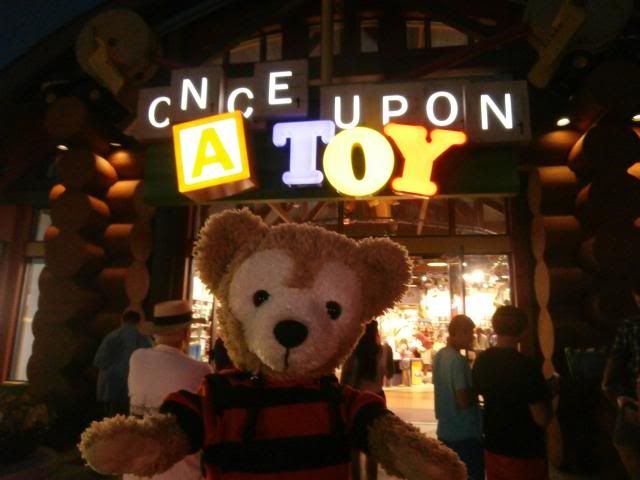 Finally went back to the hotel so we could get some sleep.
Stay tuned for day 2... MK & Epcot!