Re: Share your Duffy Photos
Jumbo Shellie is watching her figure so she ate some watermelon today. I think she ate too much, though, because then she felt bloated and plopped onto the bed. Jumbo Duffy held her hand and stayed with her until she felt better.
Meanwhile, Lovey shared some Lindt Swiss chocolate with Sweet Sister and Baby May. I'm not sure where her fascination with Switzerland came from but that IS good chocolate.
Duffy and Shellie May remember how good the Ghirardelli hot chocolate tasted so they ran off with my candy bars. Ghirardelli is MY favorite brand, too. "Hmmm, that toffee crunch looks really good, Shellie May. Let me see."
Later Shellie May was seen nibbling on the couch.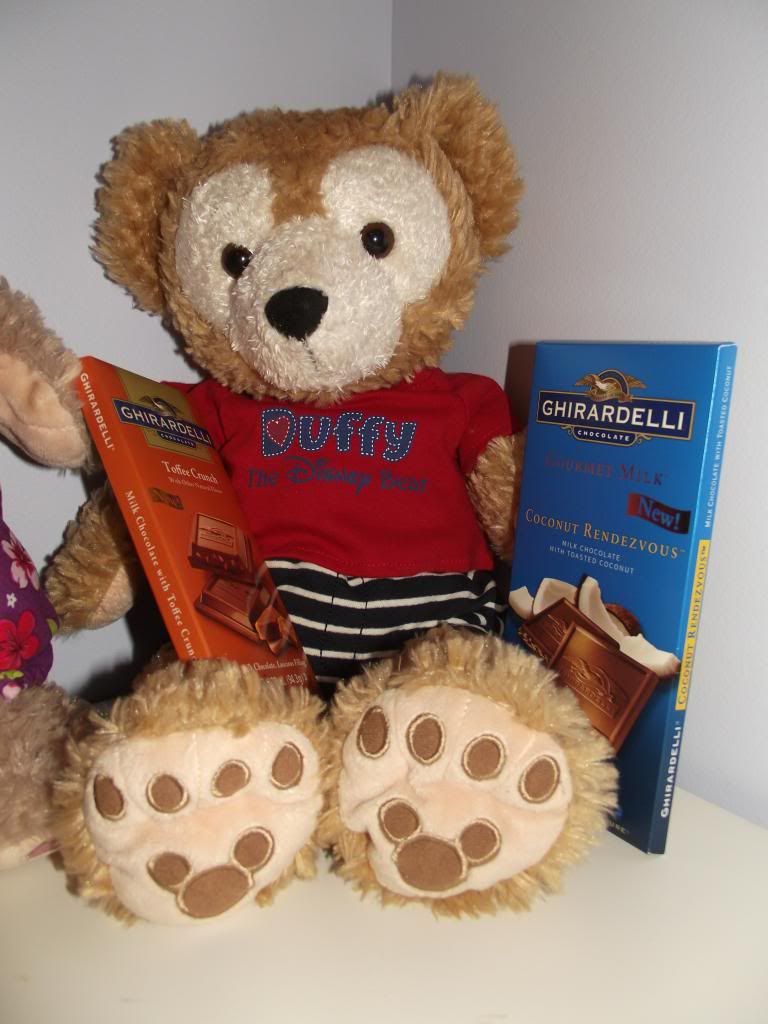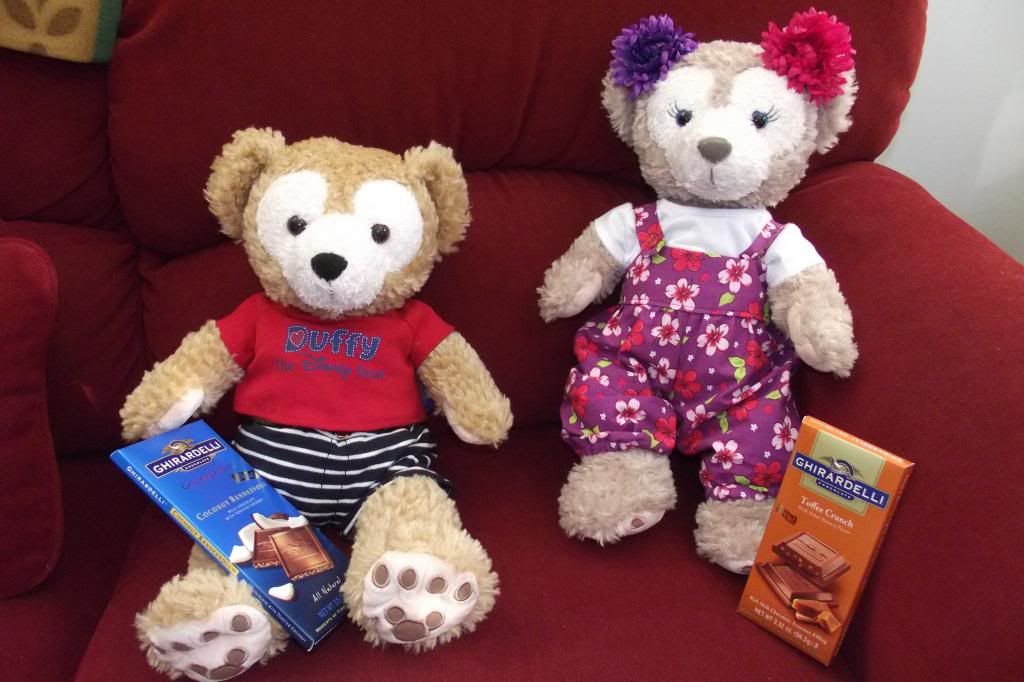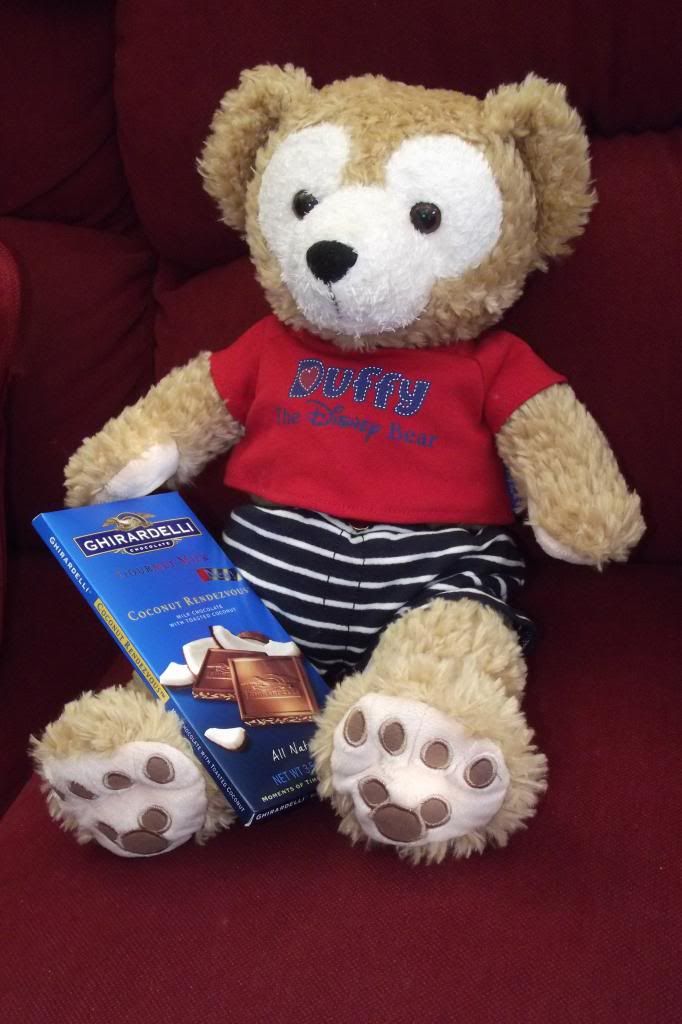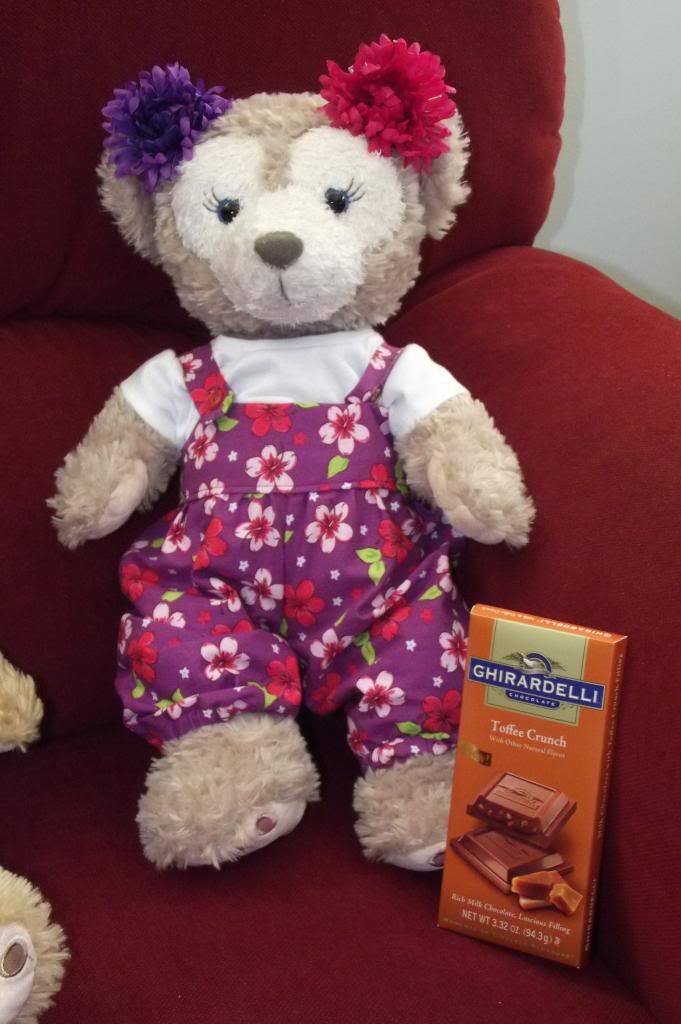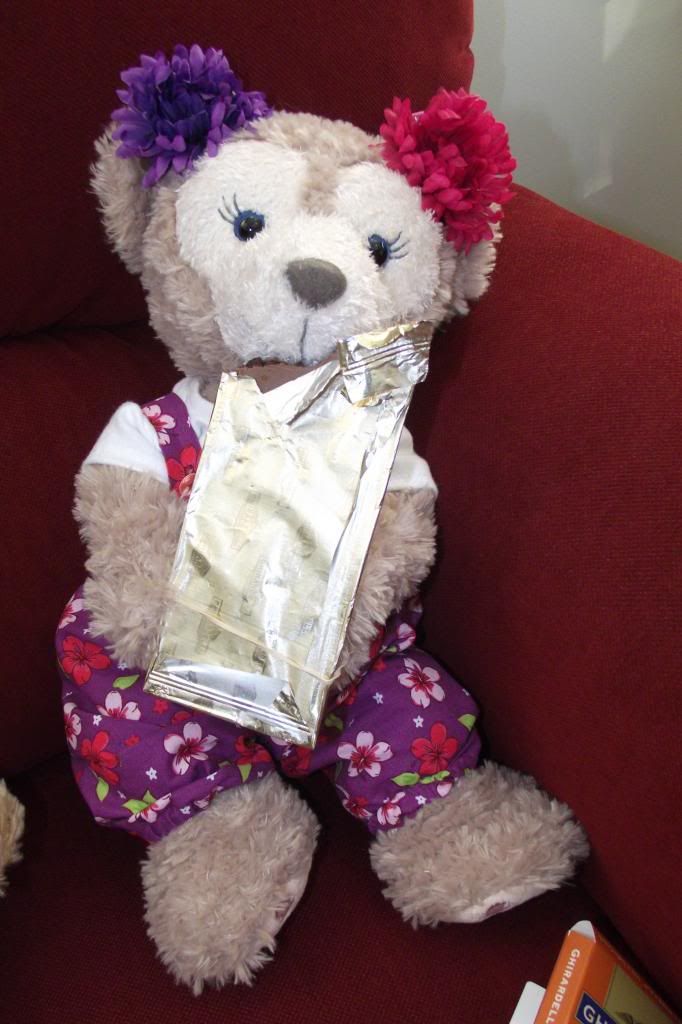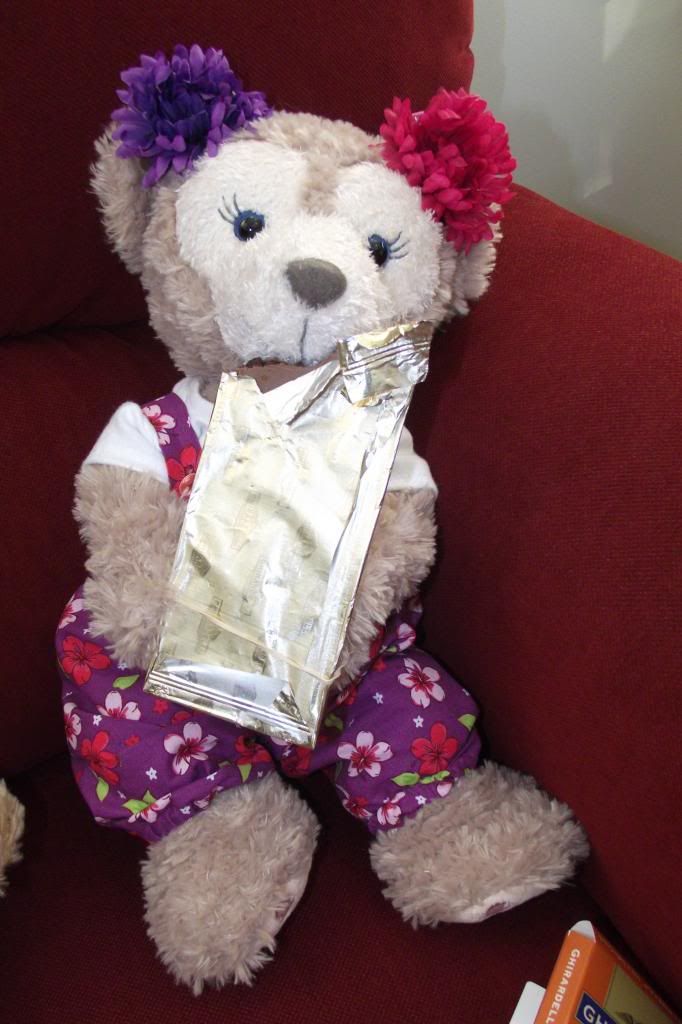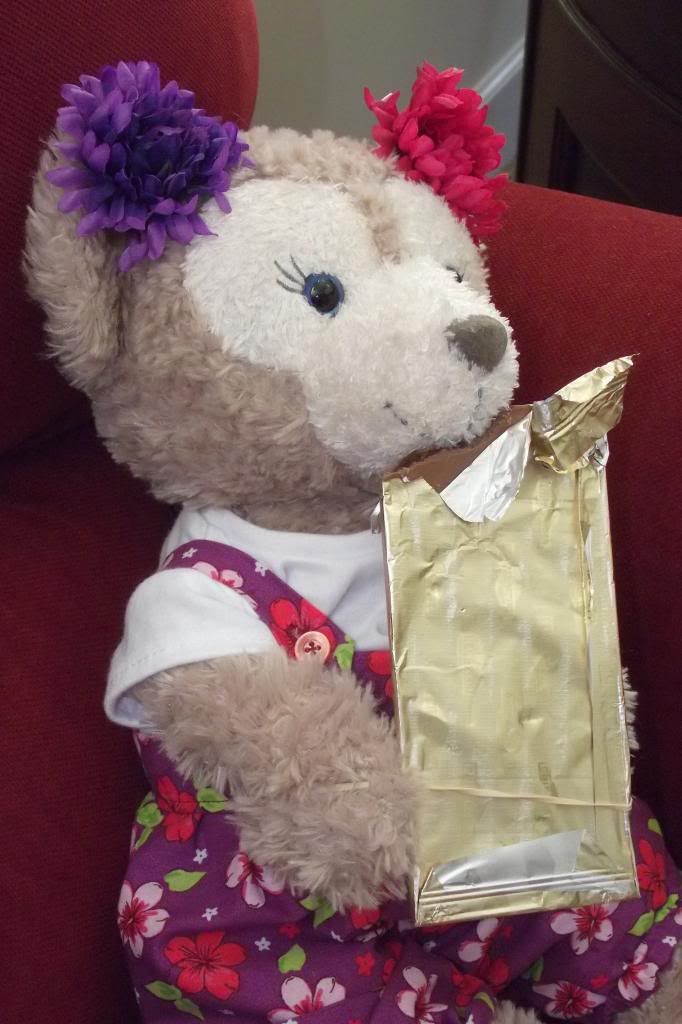 Yes, Shellie May is in chocolate bliss!