Re: Share your Duffy Photos
Build a Bear sells these stands for $4 each. Vermont Teddy Bear charges a lot more. You have to ask at Build a Bear because they don't keep them on display.
So the next day we went to Rice Park in St. Paul to view the Peanuts statues. Charles M. Schulz was born in the area.
Then we went to the zoo. Shellie May immediately grabbed a stuffed starfish. "I want this," she said. Then they played hide and seek with me with their masks on, thinking I would not recognize them. Well, they couldn't see too well out of the masks and kept bumping into things, helping me find them easily.
They gazed at the red river hog, and then Shellie May tried to bring joy to a grumpy fish.
Duffy chose cotton candy for his snack and Shellie May enjoyed banana split flavored dippin' dots. Ooo, yeah, she really likes ice cream now!
We went to the state capitol, which is open 7 days a week, but I found out that they turn the air conditioning off during non-weekday business hours so even though it was the big woods up north, it still gets quite stuffy and hot there by Sunday when I was there!
I purchased rainbow cupcakes for the bears. I gave Shellie May hers first and Duffy came over to investigate. "Hey, that looks really good, Shellie May. Where's MY cupcake? I like cupcakes, too."
"Here you go, Duffy."
"Mmmm, these are yummy. I like vacations. Vacations are fun," said Shellie May.
"Me, too. We should do this more often," said Duffy.
Uh-oh, they just went on a vacation less than a month ago, how much more often does he want? He's getting a little spoiled, but luckily, not in a demanding way, just enjoying himself and looking forward to each adventure.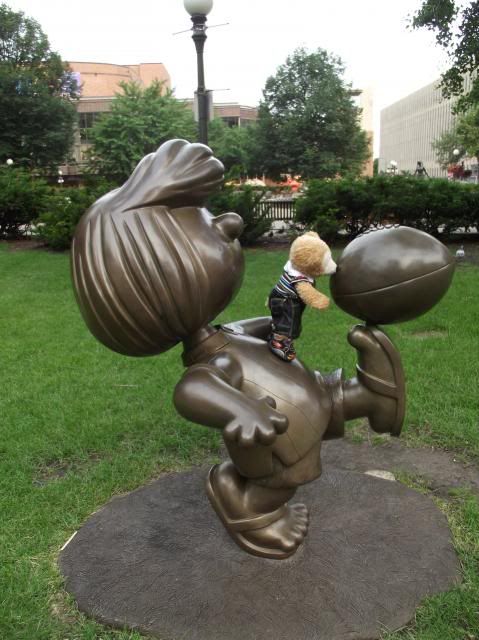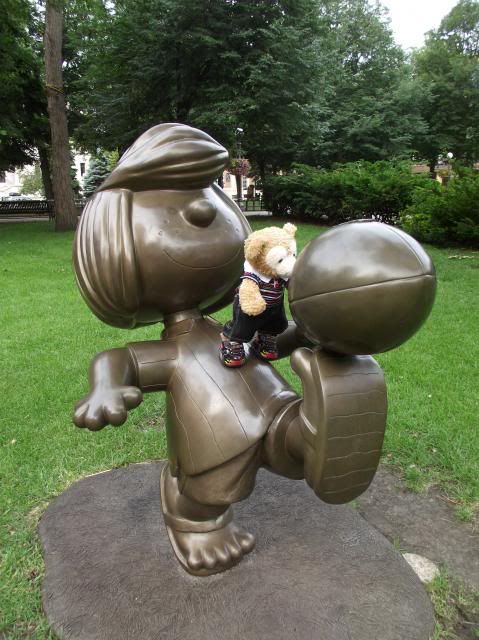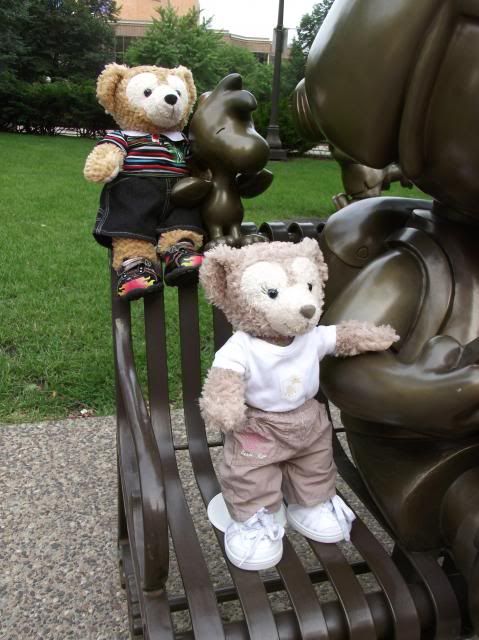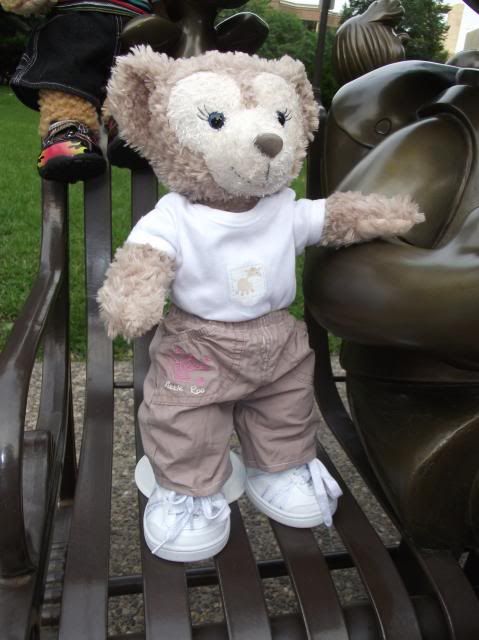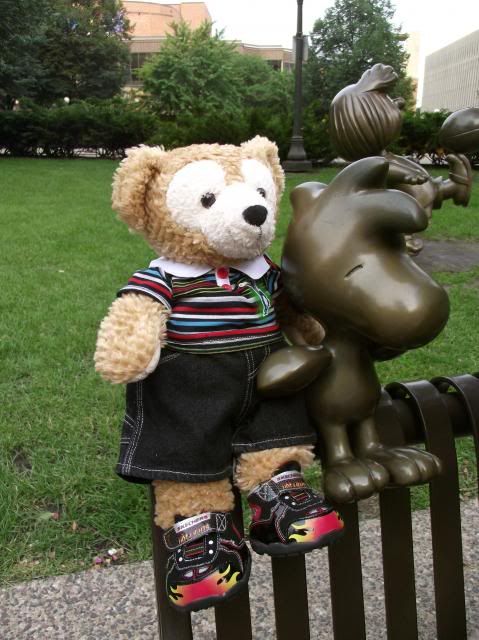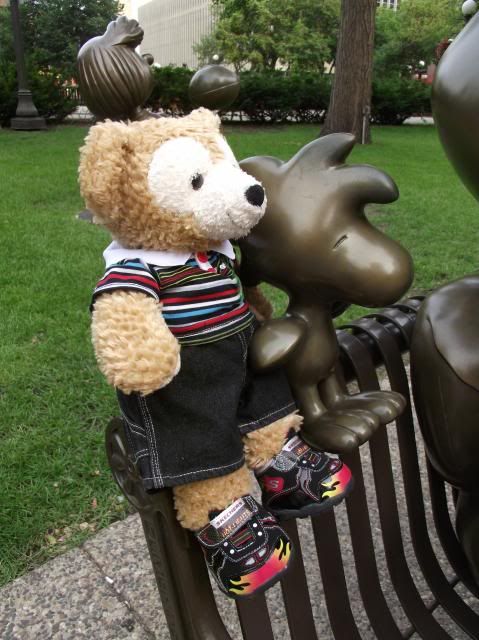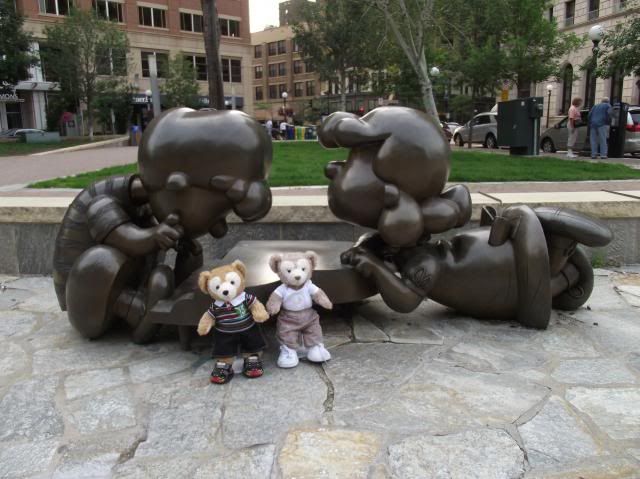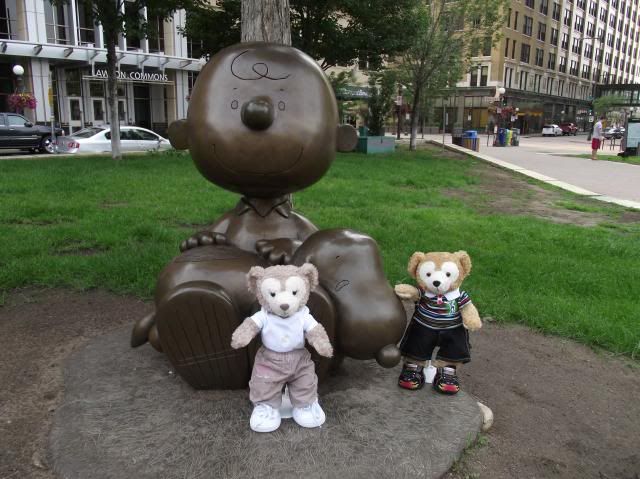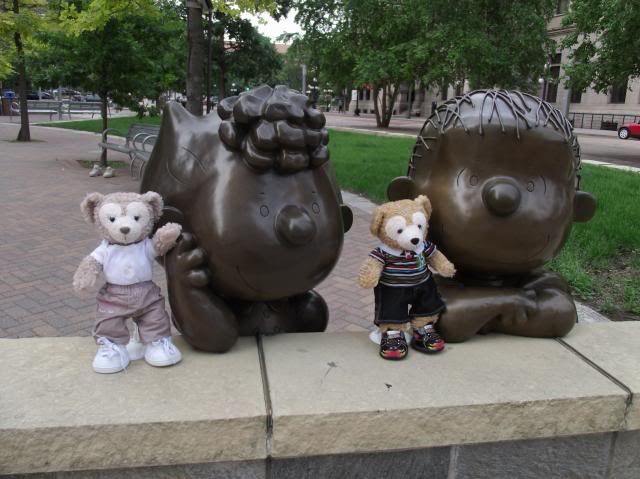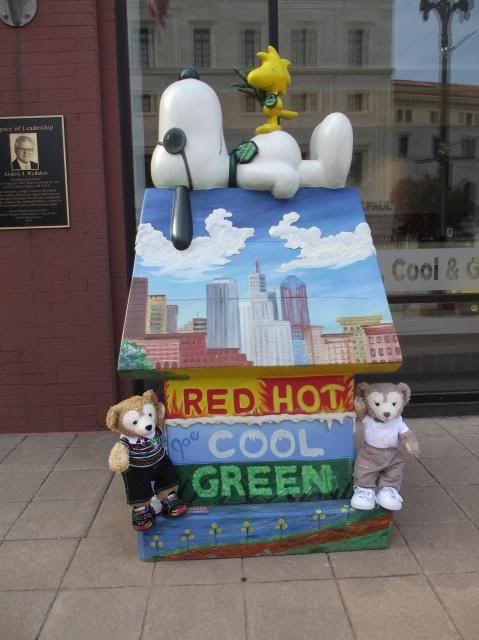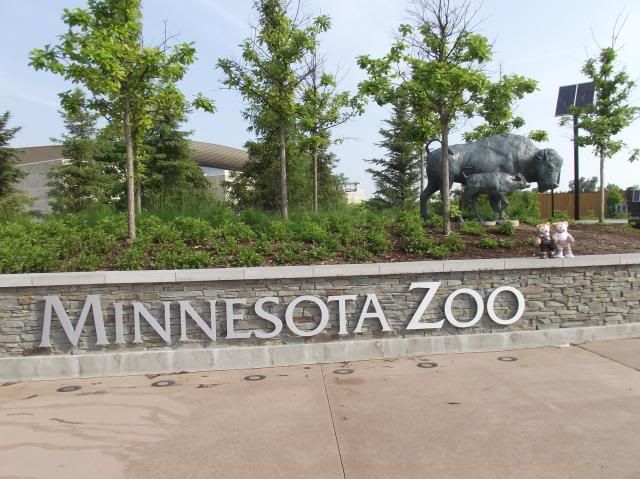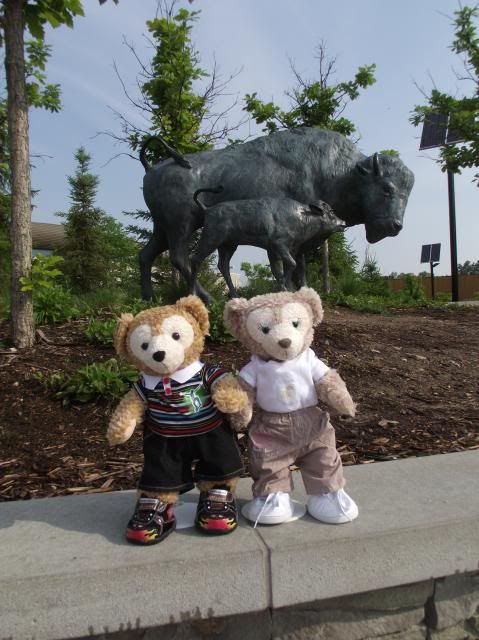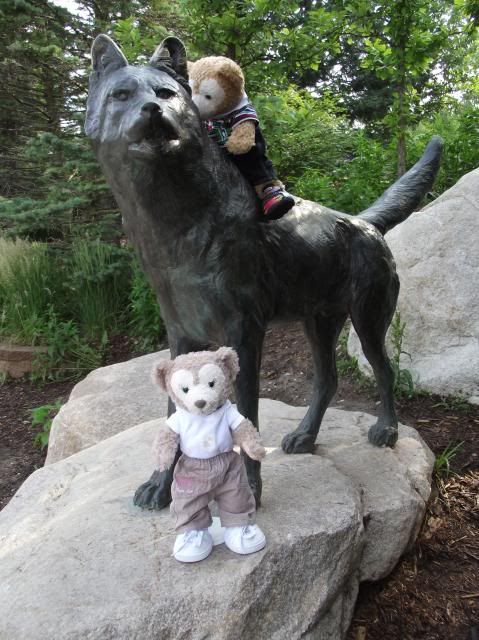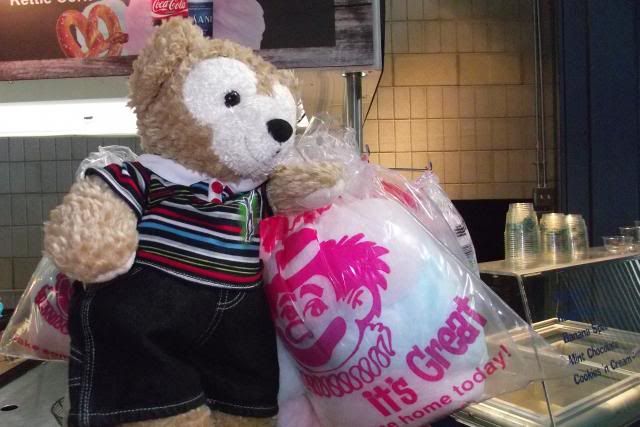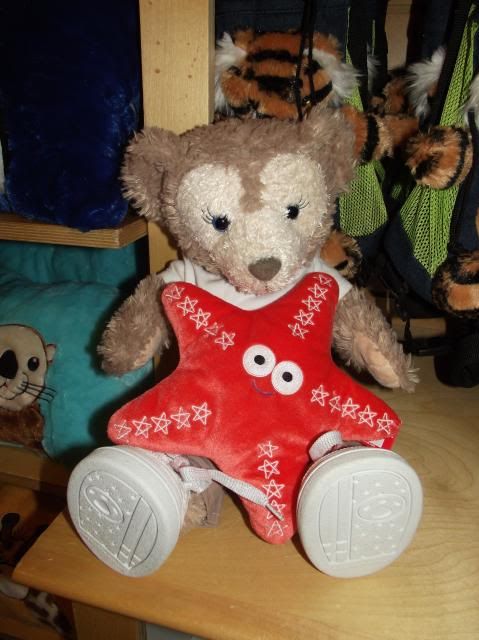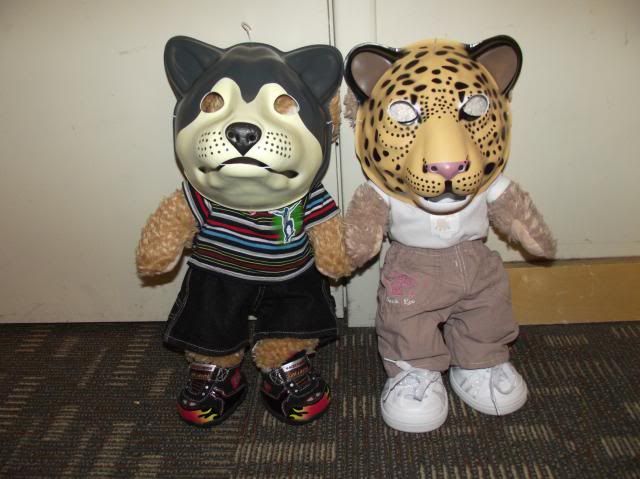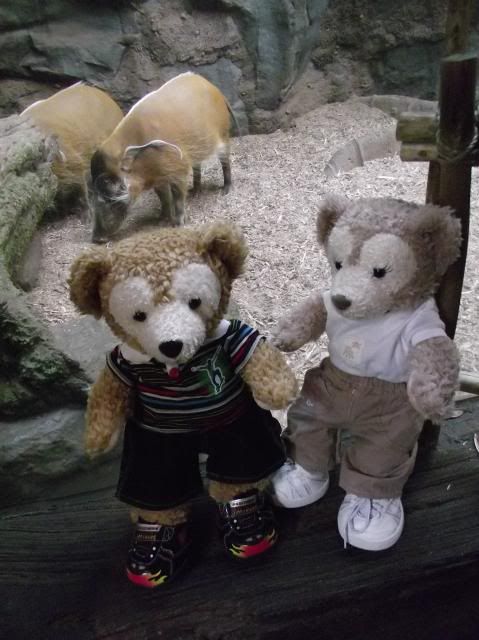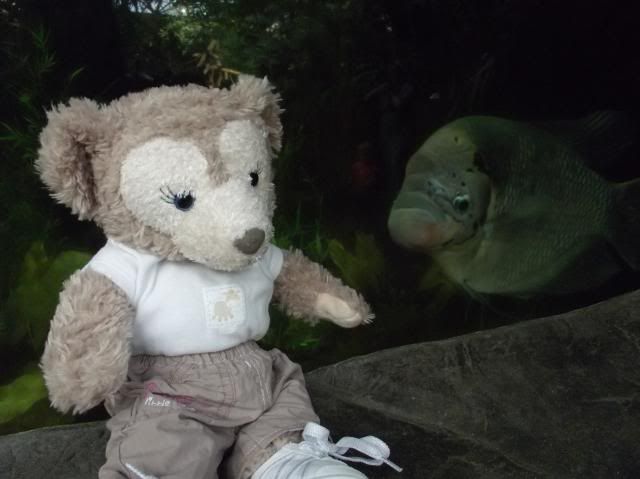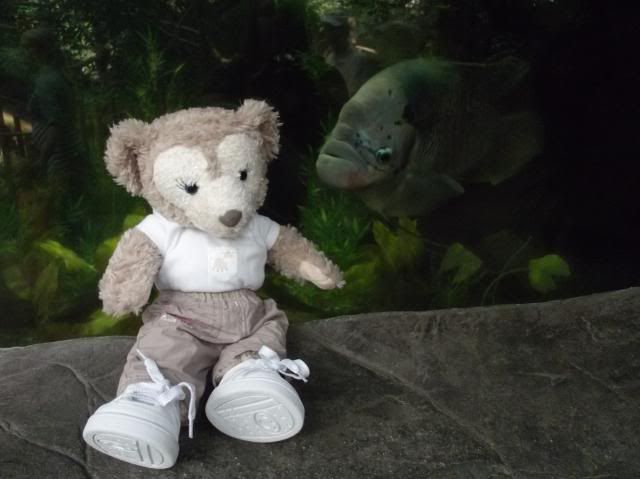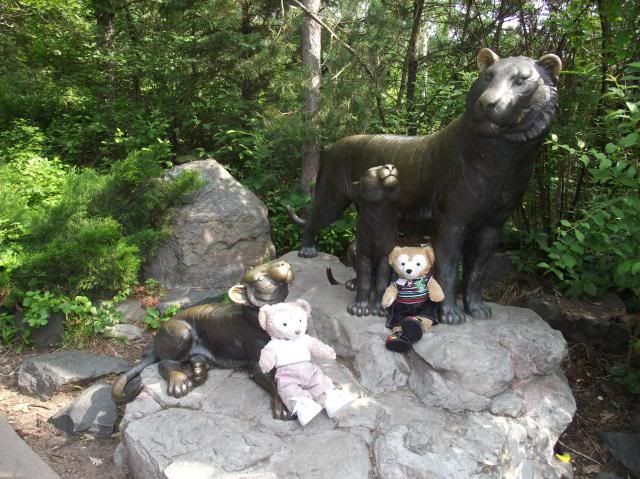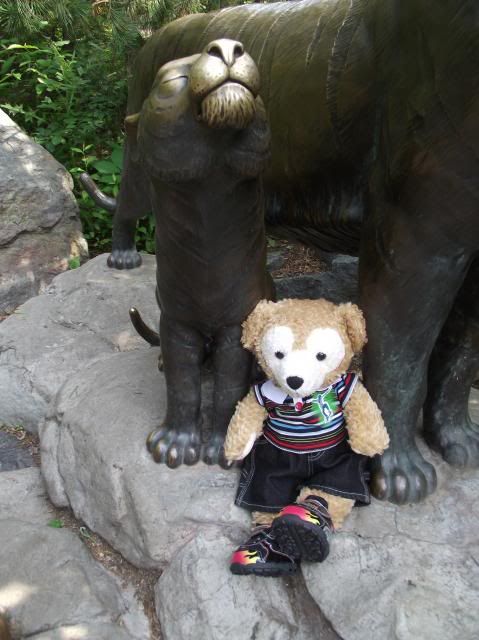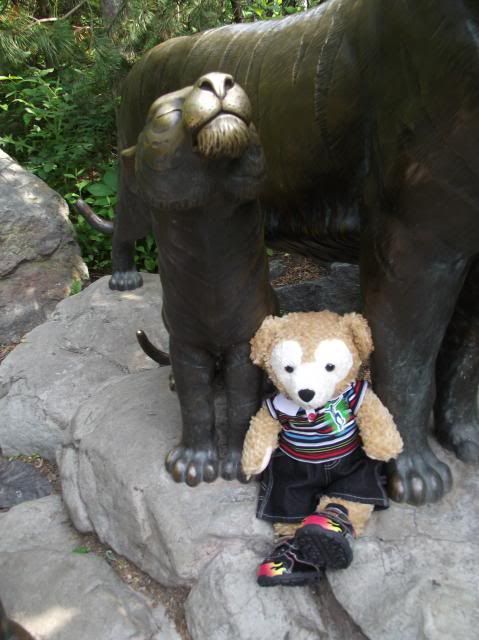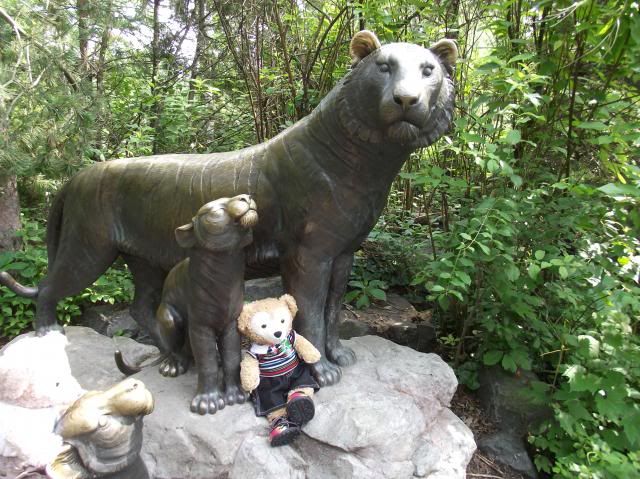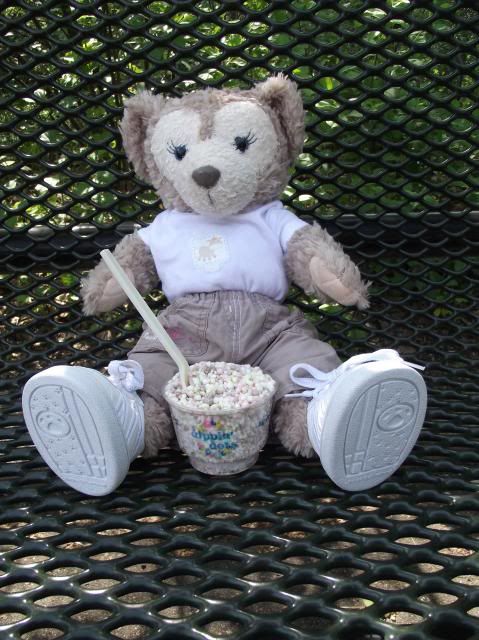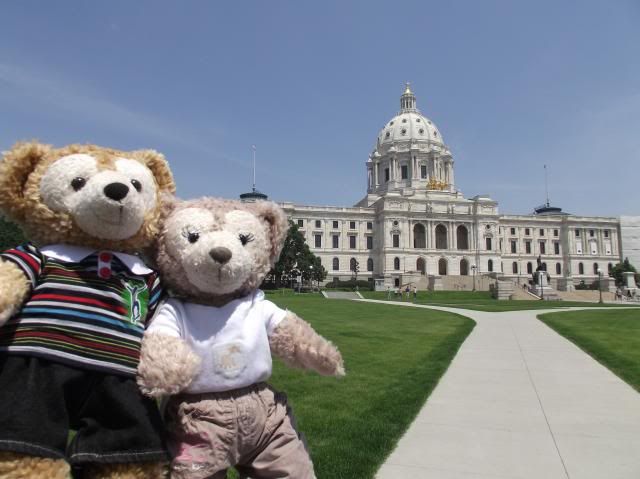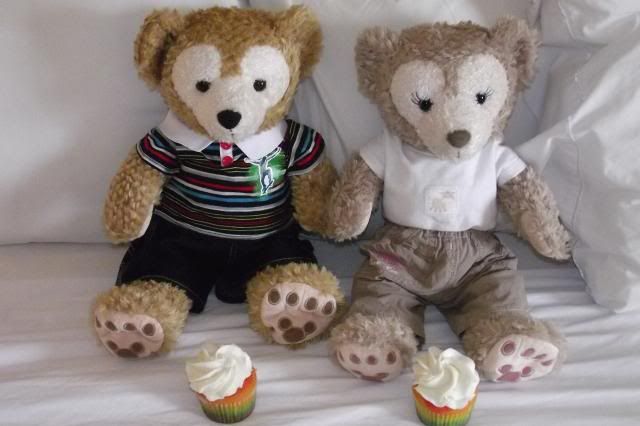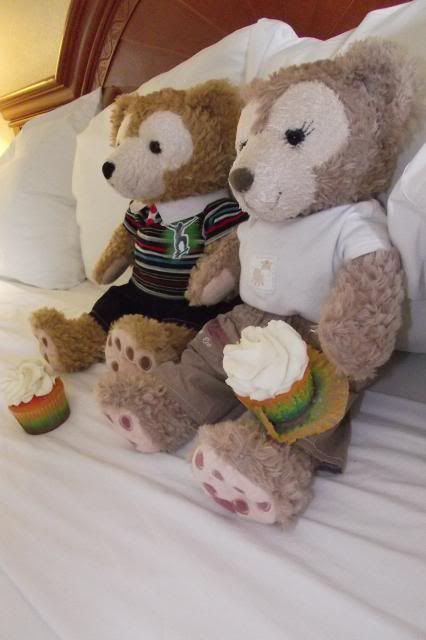 Wow, that was a busy day. I think they needed a cupcake!