Re: Share your Duffy Photos
Ok so here's Day 2 of our weekend...
Met up with a friend & her Duffy at MK and saw some of the Long Lost Friends characters that were out last week. Our favorites were Brer Rabbit, Brer Bear & Brer Fox. They were just a lot of fun and very playful.
The street party came by as we were leaving the new Starbucks, so we watched it go by.
There's a great big beautiful tomorrow.... except when it goes 101. :lol:
Took a spin on the Peoplemover & got to see Space Mountain with the lights on.
Required castle shot!
Time for Epcot!
Had some fun in the Disney Traders/Duffy store.
After we saw our favorite bear, we headed into World Showcase.
At the UK Pavilion we went in to see Tigger & Pooh Bear. The greeting area is themed to Christopher Robin's bedroom. Tigger took our Duffys and put them on Christopher Robin's bed.
Tigger then joined the bears!
We then caught British Revolution's 1st set of the day.
My friend shot this video with her phone. Sorry for the crappy quality but she doesn't have a good camera on her phone.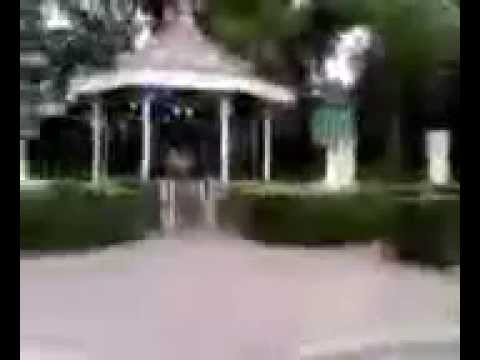 Partying like rock stars with the band! These guys love Duffy and gave our bears hi-fives & fist/paw bumps.
After a quick late lunch at the Beach Club, it rained! Good thing Duffy had his rain coat with him!
I wanted to see the Police tribute band, The Police Experience, playing at the American Gardens Theater (I'm a big fan of The Police & saw their reunion tour in 2007), but my friend had to head for home, so we said our goodbyes.
Video I took of Duffy rocking out to The Police Experience: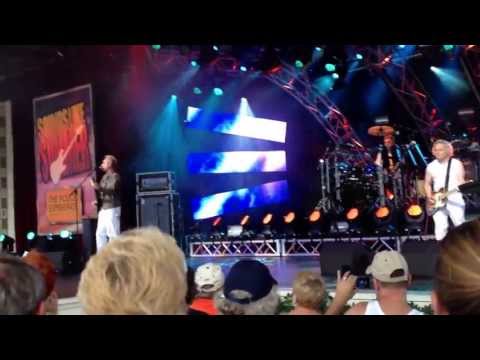 Hello Italy!
Took a ride on Spaceship Earth (we chose the German narration for a laugh) and we got stopped in front of the Greek scene for at least 5 minutes, so... Photo op!
At that point it was a little after 7:00 and we were parked out. Made q quick stop at DTD for some treats then headed for home.
Bye Epcot! See you soon!