Re: Share your Duffy Photos
Duffy & I went to another Rays game tonight. We played the Seattle Mariners.
Duffy was very excited to finally meet Kelly Nash from SunSports! She's part of the broadcast team. She thinks Duffy is totally adorable (she also follows him on Twitter)!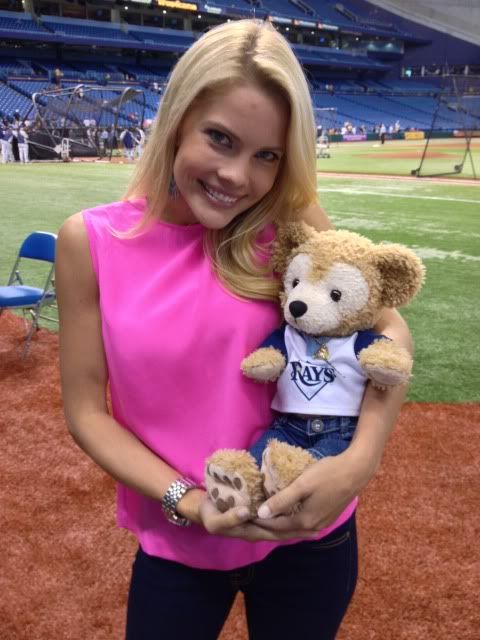 Talking to Kelly before the game.
Sean Rodriguez came by and signed some autographs.
Duffy's buddy Raymond (the Rays mascot) happened by too!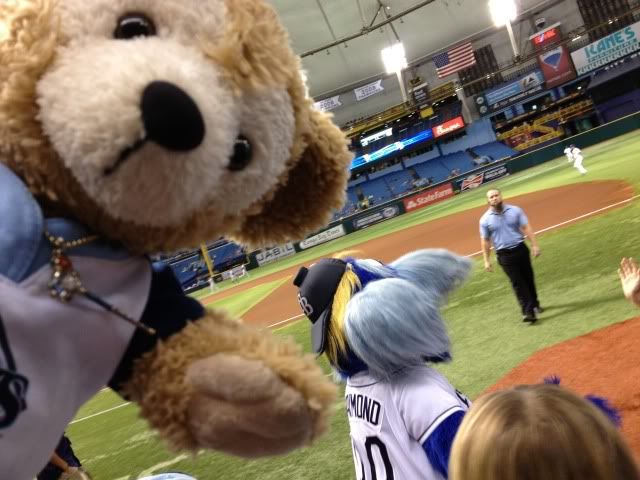 Our seats were in the upper deck tonight. First row almost behind home plate! Was a pretty good view.
Earlier in the week I won a bet I made with a friend. Loser bought the winner a beverage of choice. I normally don't drink beer at the ballgames because it's so overpriced. But if someone else is buying... ok! Of course Duffy wanted some too. He loves beer.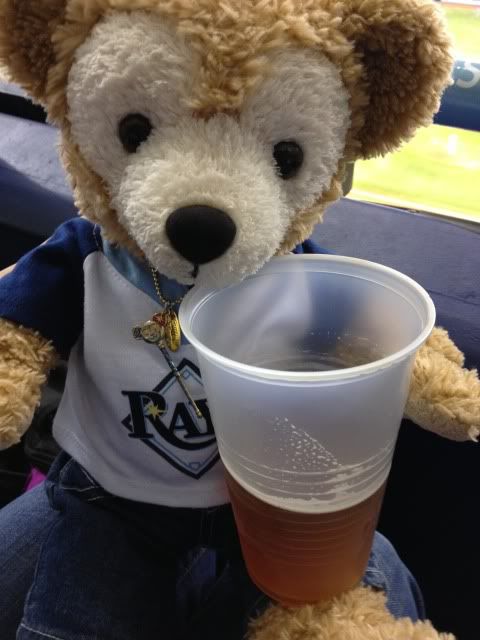 Watching the game... GO RAYS!
Red Vines break!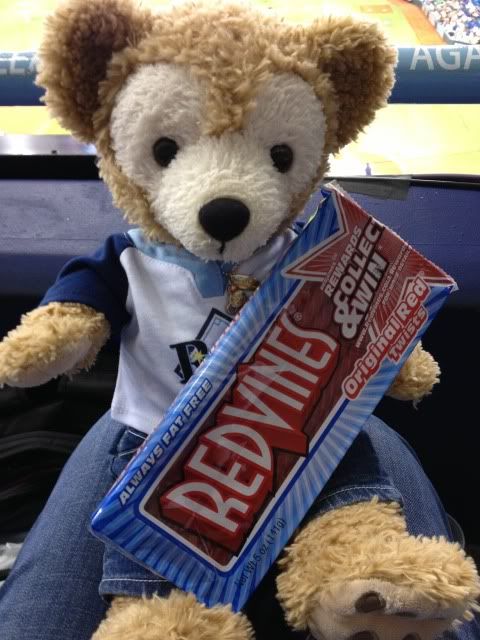 I got a couple freebie bracelets from the Metro PCS (cell phone carrier) booth... Duffy decided to be silly and "accesorize".
We met a monkey at the game! And a guy with a crazy long beard.
And the best part... Rays won 7-1! :yea: