Re: Share your Duffy Photos
We got up at 5 a.m. the next morning, with a Spiderman wake-up call. Since we were staying on the premises at a Universal resort we got one hour early admission to just the Diagon Alley/Harry Potter section of Universal Studios.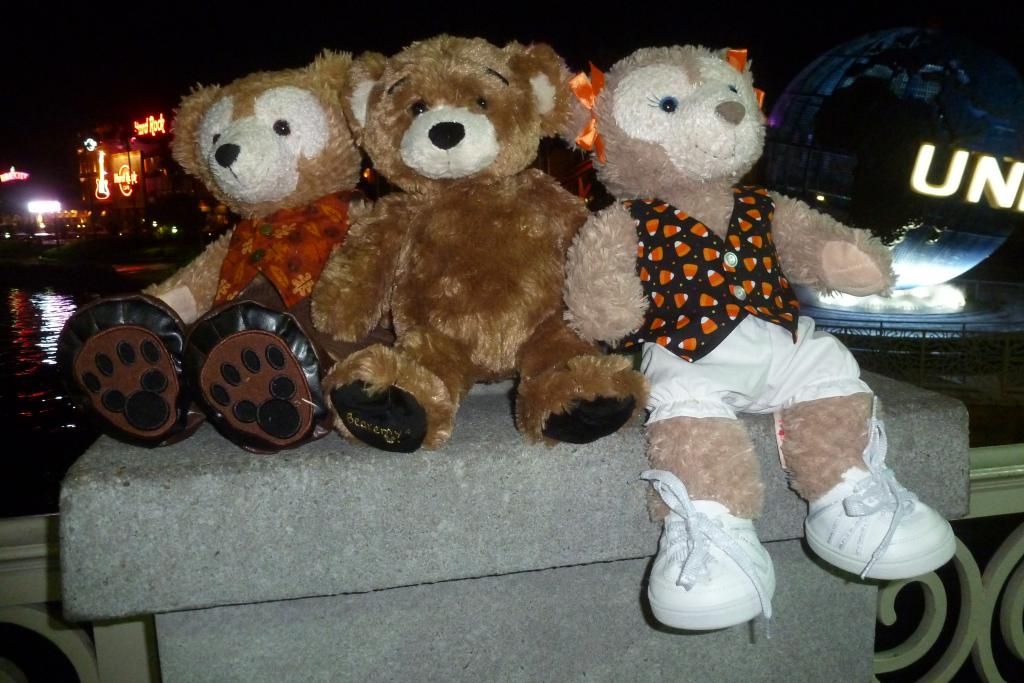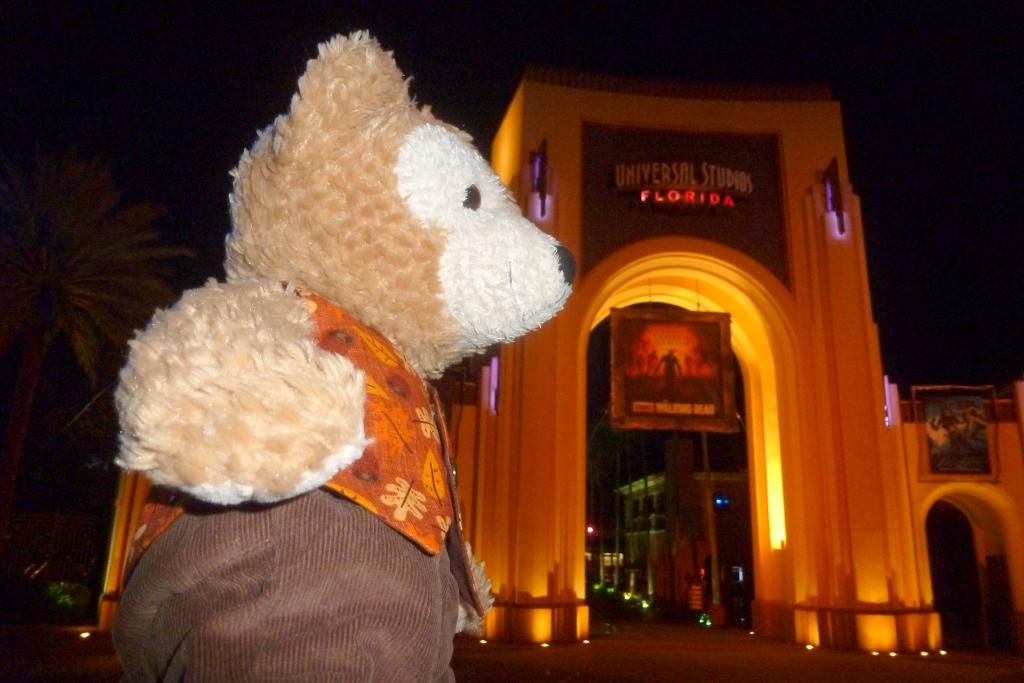 The park employee recognized da bears. "Oh, you are Disney bears Duffy and Sherrie May, and Bearemy from Build-A-Bear. Welcome everyone."


Shellie May corrected her gently. "It's okay because at least you knew I'm a DISNEY bear, but my name is actually SheLLLLLLLie May," she said, emphasizing and totally ROLLING the "L".
Shellie May saw a magic telephone and wanted to call the other bears to let them know how much fun we were having already.


They got their picture taken at the Knights' Bus.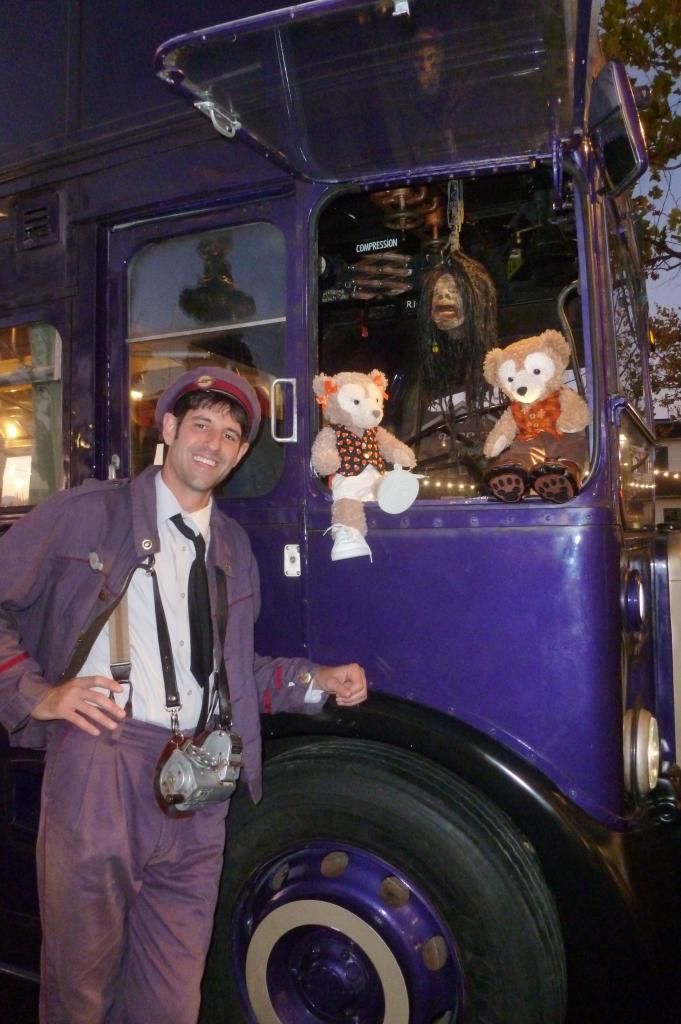 We were then ready to enter Diagon Alley. Even if you are like me and can't handle 3-D ride simulators, you are still able to walk through the Escape from Gringotts ride and the Castle in Islands of Adventure's Hogsmeade/Harry Potter section. The Gringotts bank was impressive, with animated goblins working as tellers. Then right before you would get on the ride, they escort you out.


Duffy ordered Butter Beer, which is not quite carbonated, but almost; it's hard to explain. It has a butterscotch flavor. Luckily, the Cornish pasties came 3 to an order, which was perfect for da bears. Cornish pasties are made with potato flour and are a really flaky pastry, and inside is ground beef, carrots, and onions, but it tasted like a mild taco.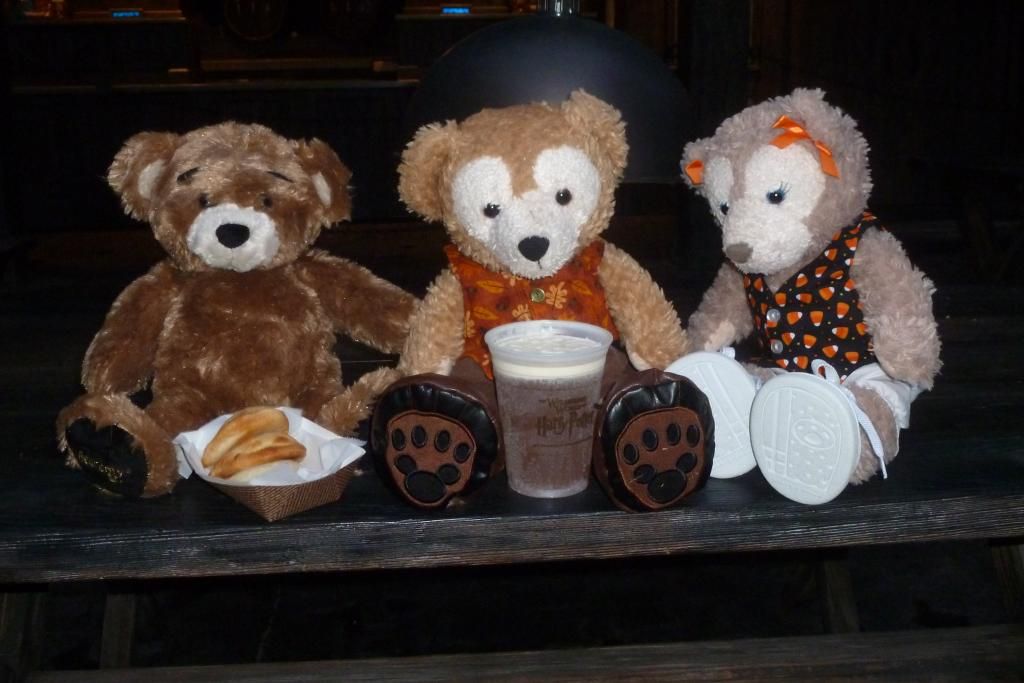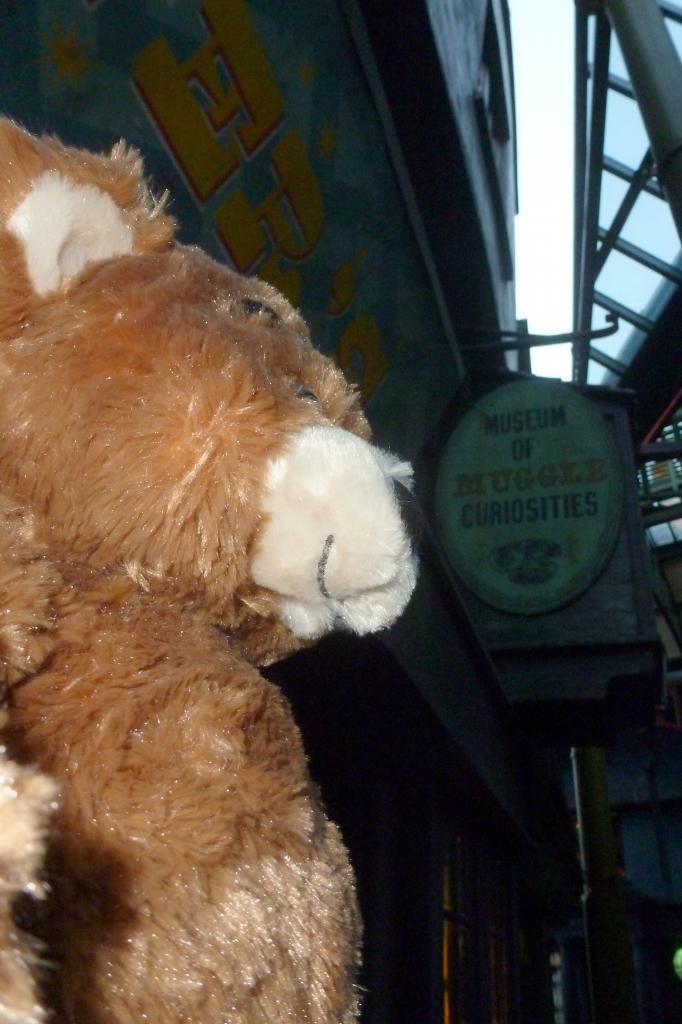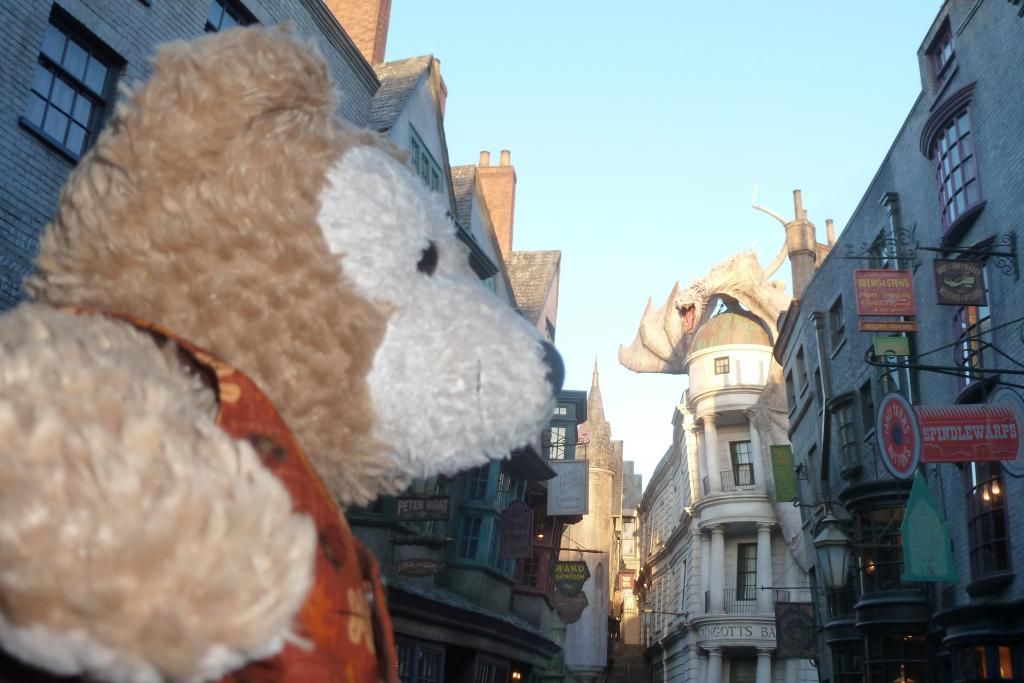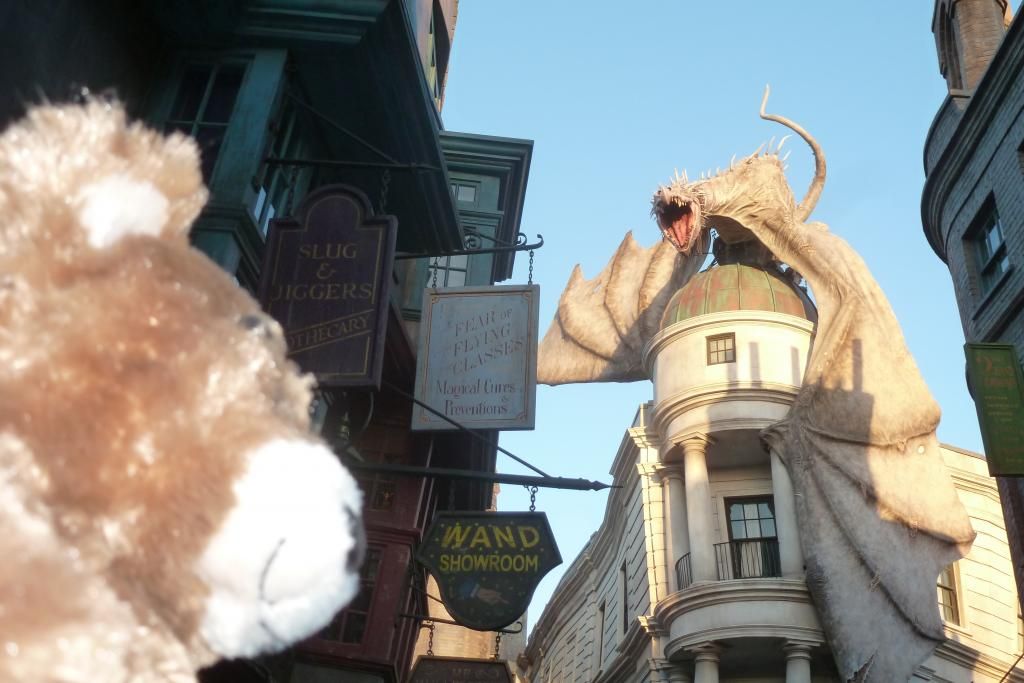 Shellie May saw an ice cream parlor, so of course we had to go inside. She looked at the flavors and then decided to try butter beer ice cream. "How do you like it," asked the cashier.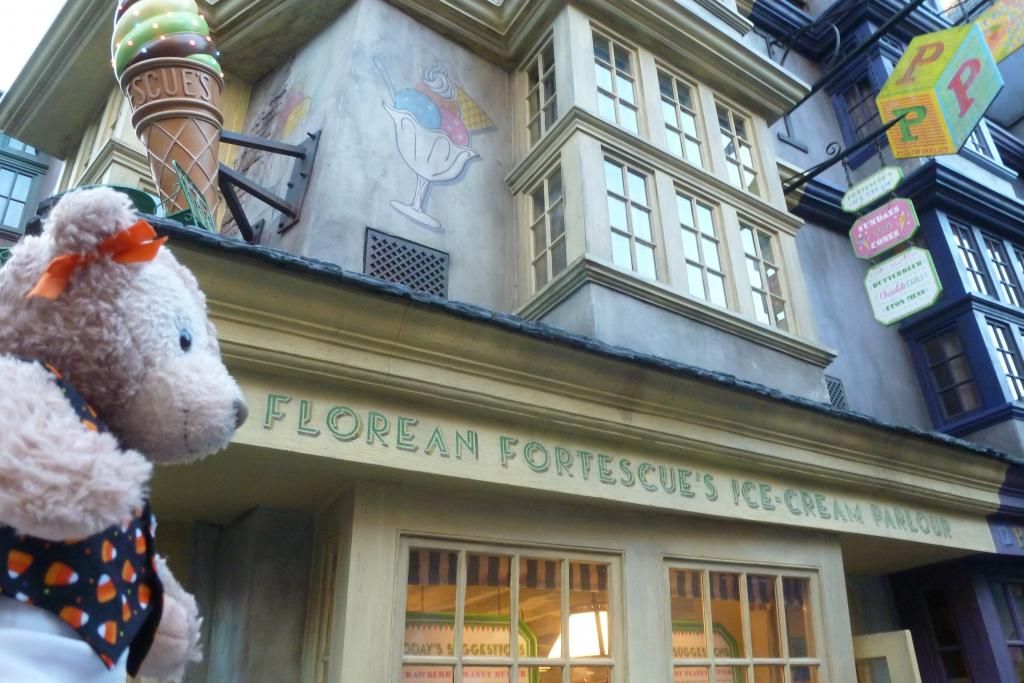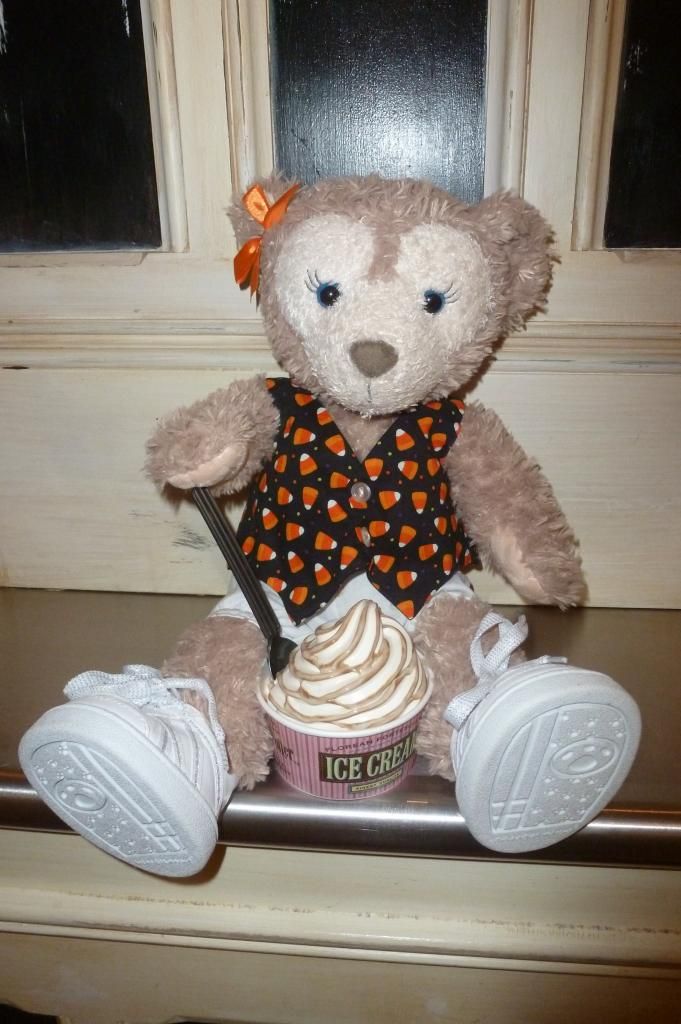 "A little too sweet for me, but oh, well, it was worth a try," said Shellie May diplomatically.
"Would you like a frozen butter beer instead, my treat? The slushy ice takes a little of that sweetness away, and it is not milk based," the cashier said, who thought Shellie May was adorable.
"Oh, yes, please, and thank you!" said Shellie May. "Oh, yes, I do like this better!"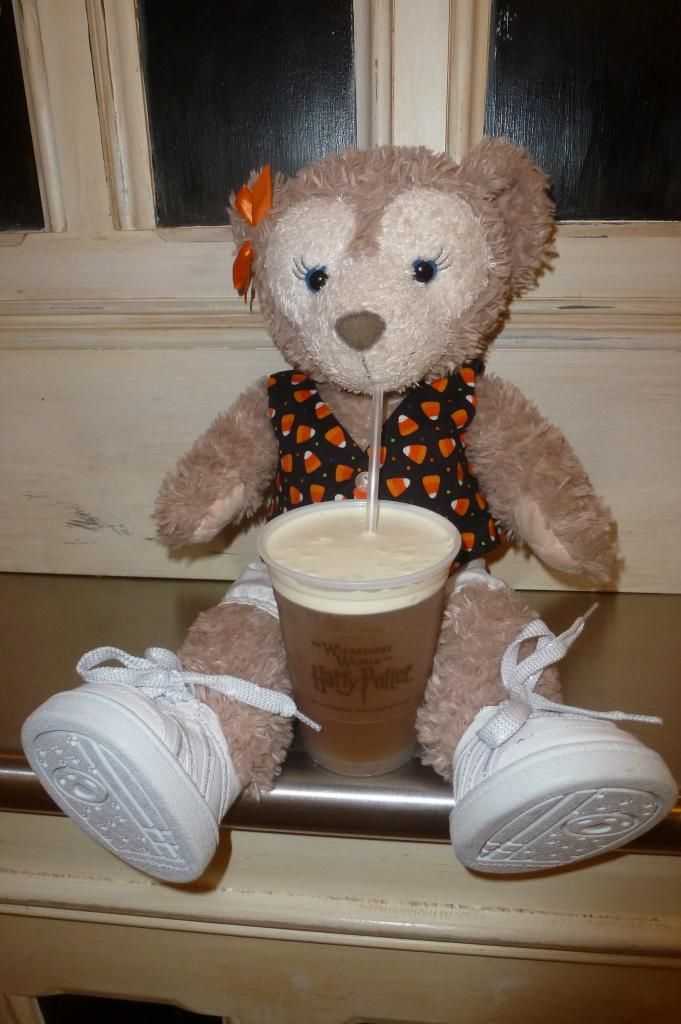 Duffy picked out a different treat, and Bearami wasn't hungry so he decided to save his thirst for pumpkin juice later.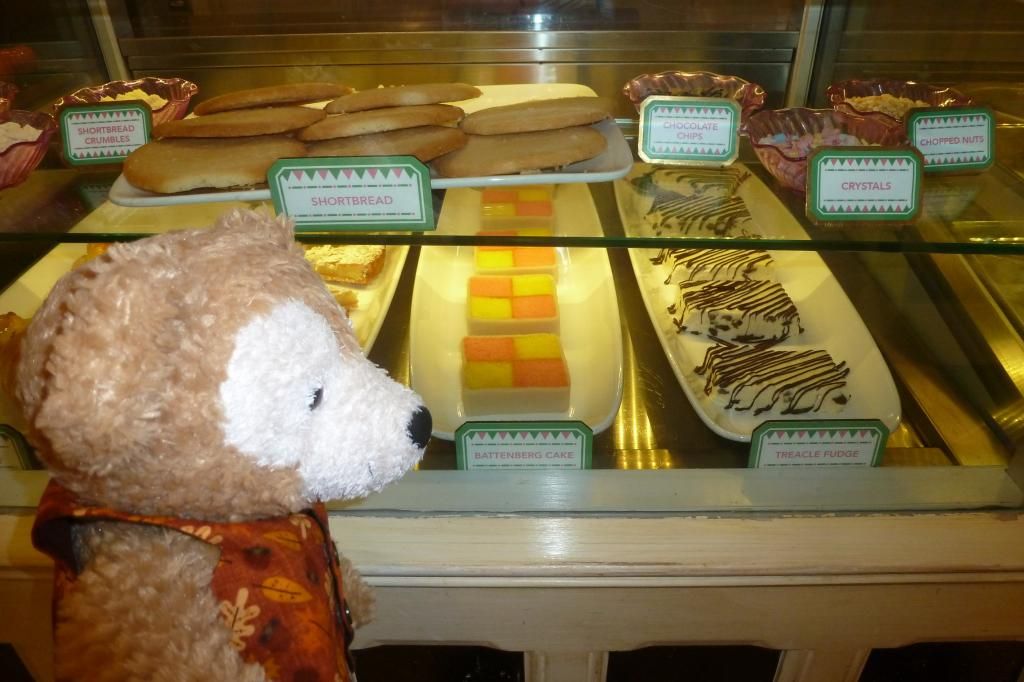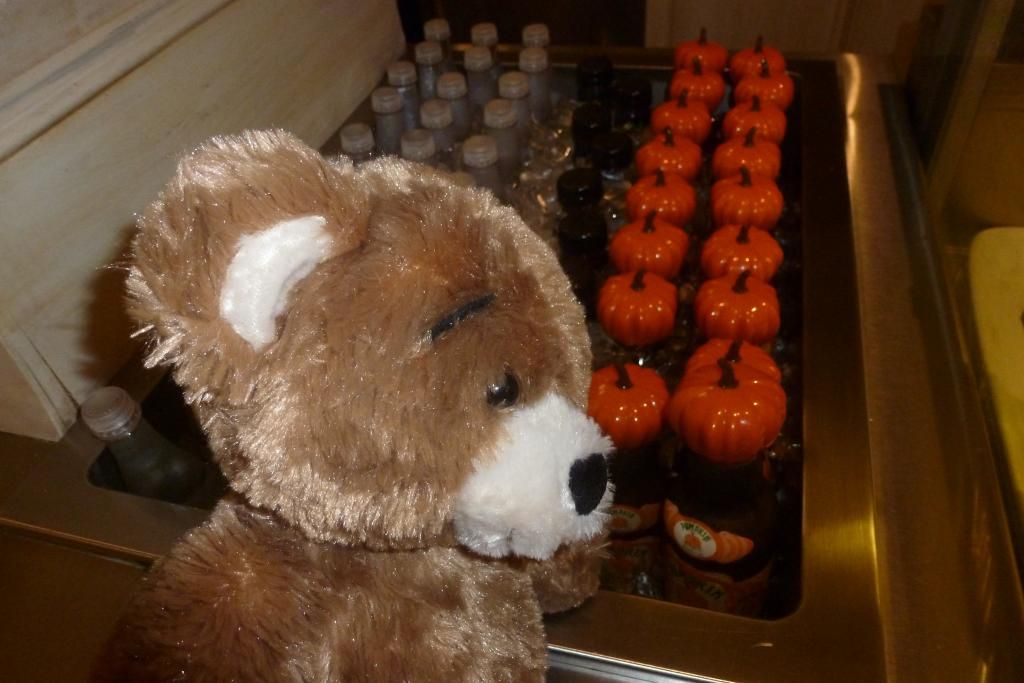 Duffy and Bearami laughed at some of the tricks in Weasley's shop.


We took the train to Hogsmeade. Shellie May and Duffy both popped up to get their picture taken at the train station. Bearami missed out because by then the line moved. "I'll get your picture first next time there is a limited opportunity," I encouraged him.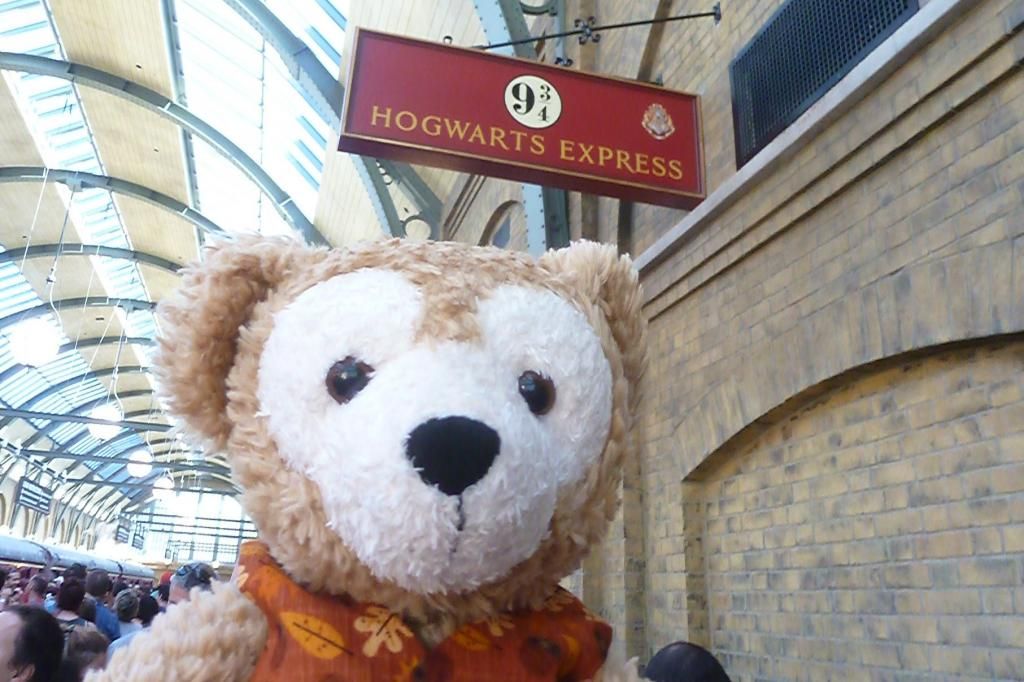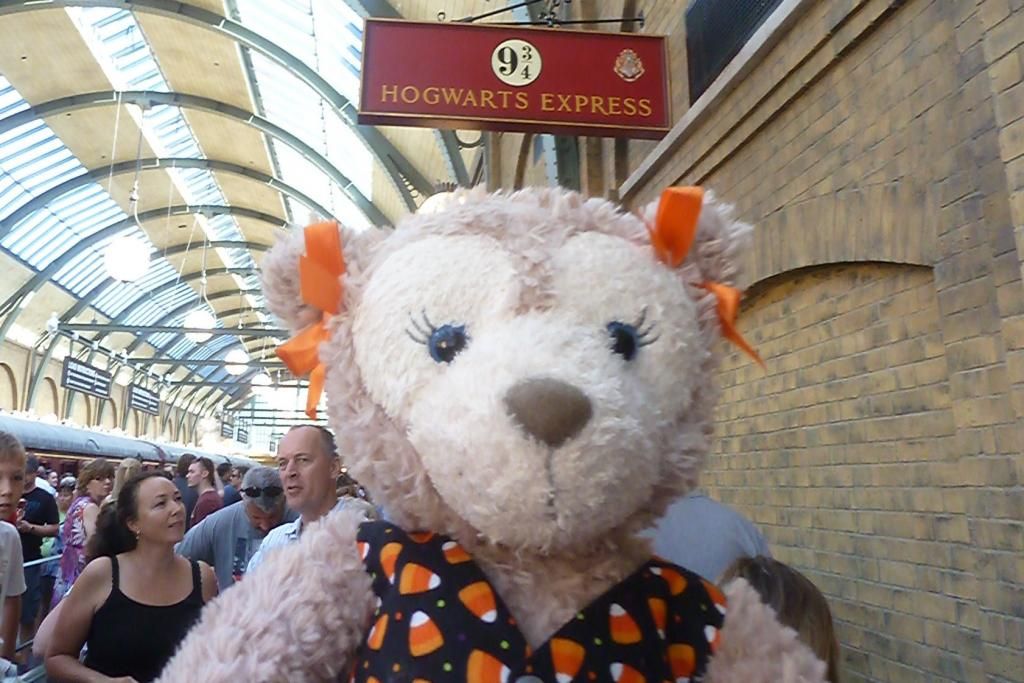 As you are waiting in line, pay attention after going up the stairs, as you can see people in line going through the "wall"; it is a special effect, and then when you advance through the line you will see how they did the optical illusion. The train has a screen for the window and you watch the journey like you are Harry Potter going to wizarding school.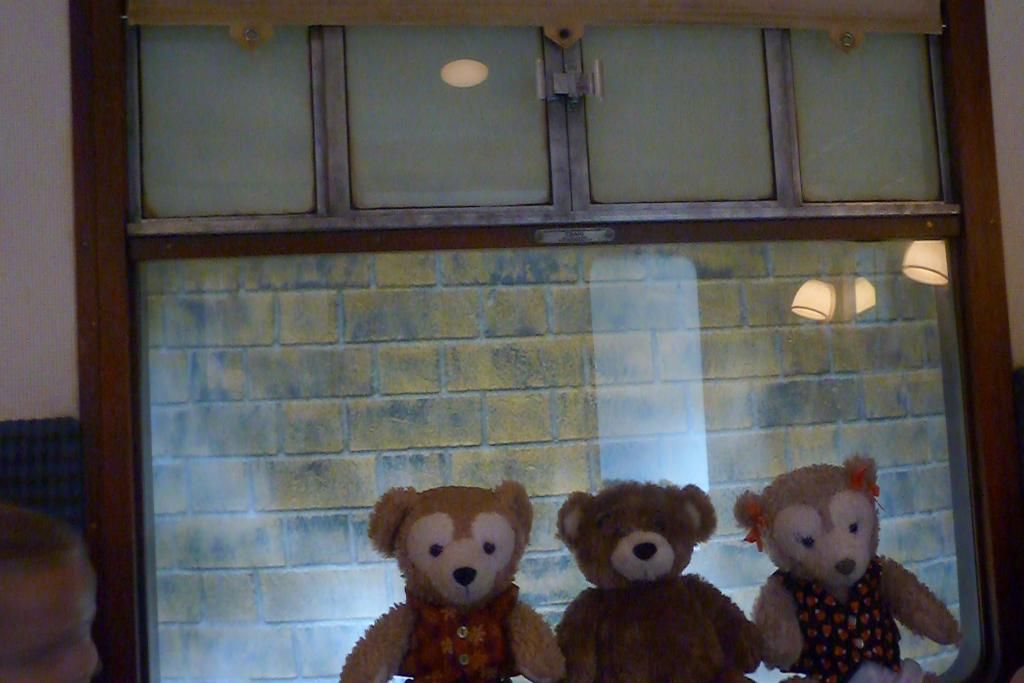 We arrived at Hogsmeade. Bearami and then Duffy got their photo with the train, and then it pulled away. Shellie May missed out on this one but she wasn't upset.



We entered Hogsmeade in the Islands of Adventure park.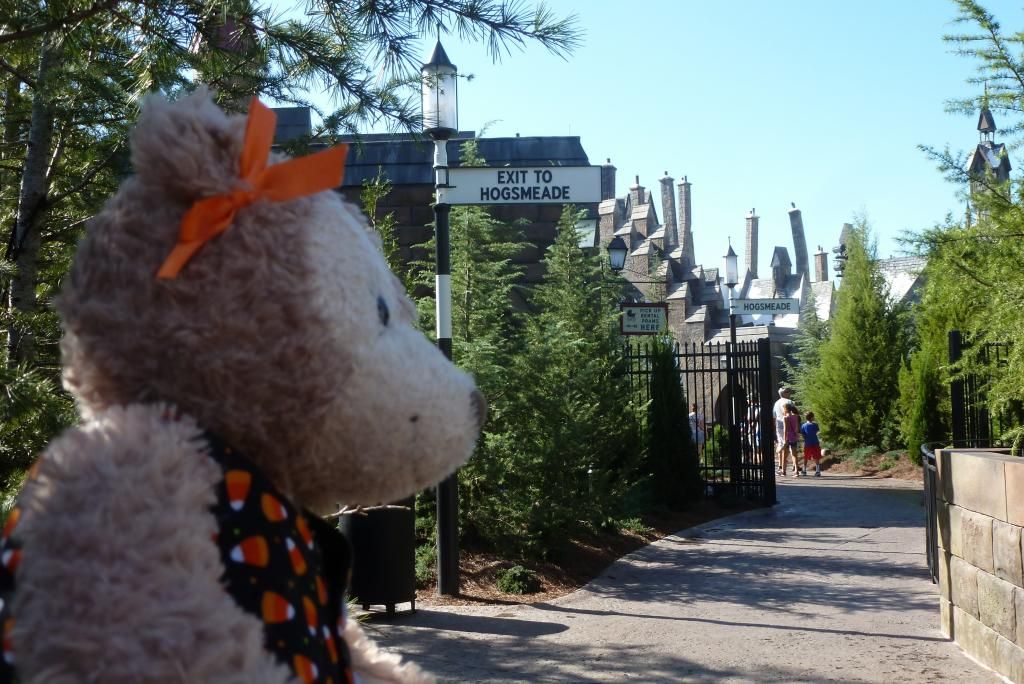 Da bears got their photo with the train conductor.


By this time, Bearami was thirsty. "I'm ready to try pumpkin juice," he said. "This is big enough to share," he added generously. Pumpkin juice is 81% juice, and instead of paying $7.50 for a bottle at the street vendor, you can get it in the restaurant in over ice in a cup (probably 12 oz. instead of 16 oz.), for $3.99, but I did not know that at the time. The juices it includes are apple, pumpkin, and apricot. I do not like cloves, nutmeg, or allspice, but I do like cinnamon. It was really good and just tasted like a good pumpkin pie and not overly spiced.




Duffy's and Shellie May's vests come from this shop on Etsy:

https://www.etsy.com/shop/ThatsSewAmandaShop

JillT