Re: Share your Duffy Photos
Happy St. Lucia Day! This is a Scandinavian holiday. My sister got the outfit for Shellie May last Christmas. It is from the Build-A-Bear across the street from the Tivoli Gardens in Denmark!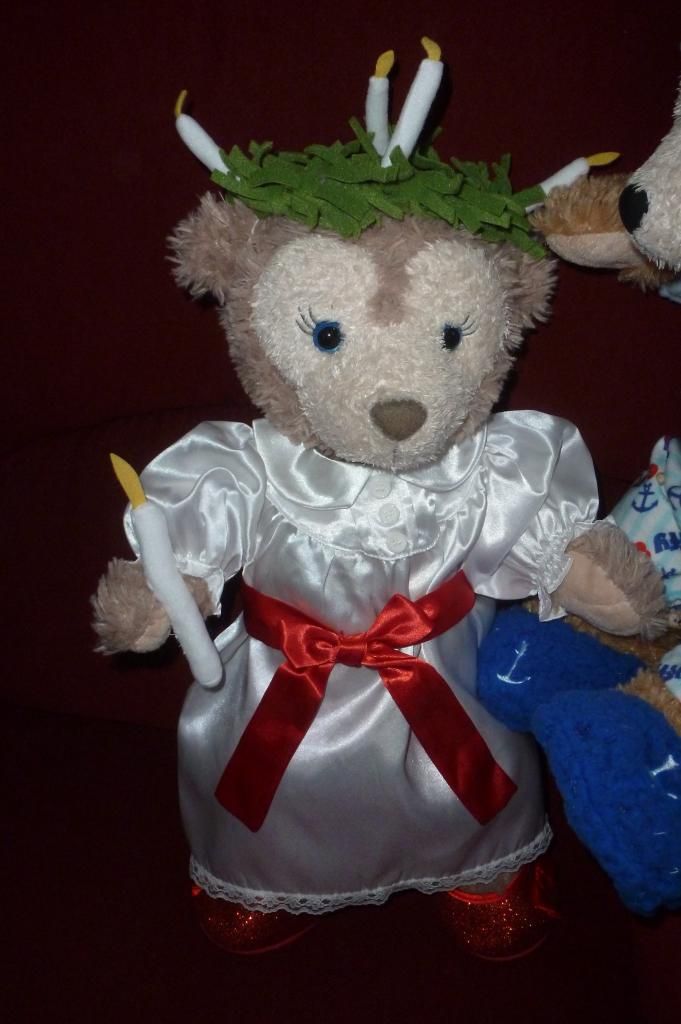 "You look really pretty and I know you like dressing up," said Duffy. "But those candles on your head wreath are pretty funny," he said, touching one.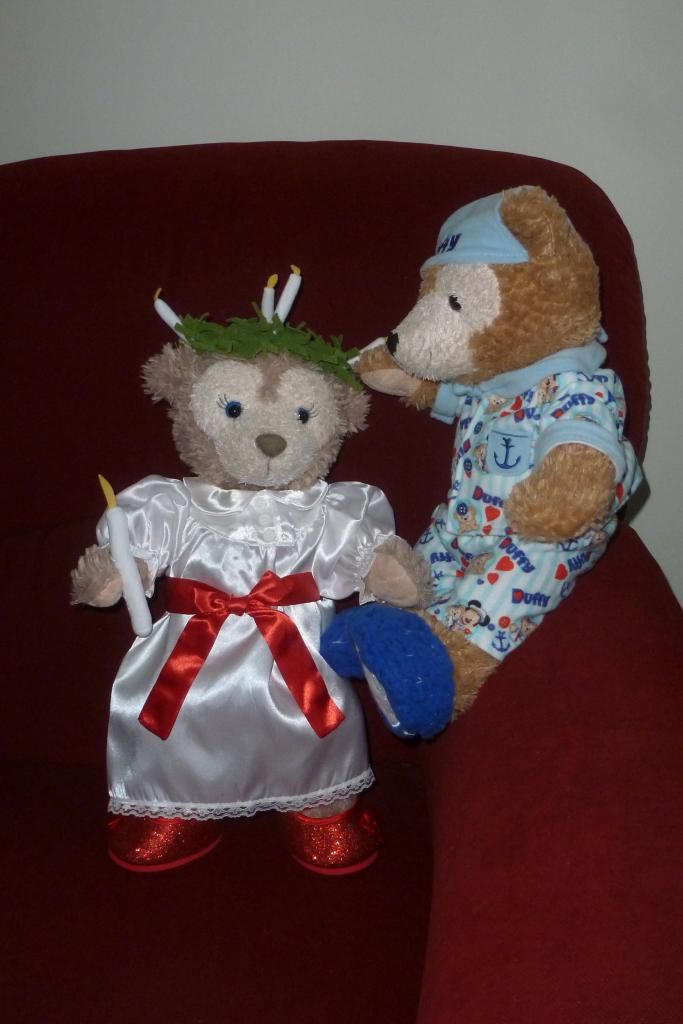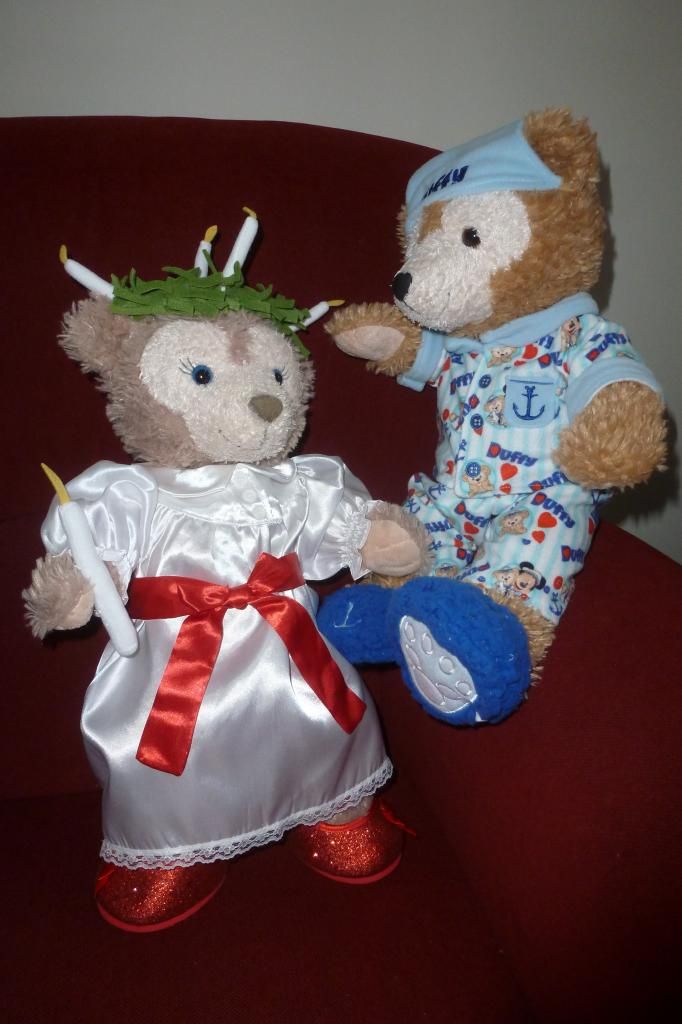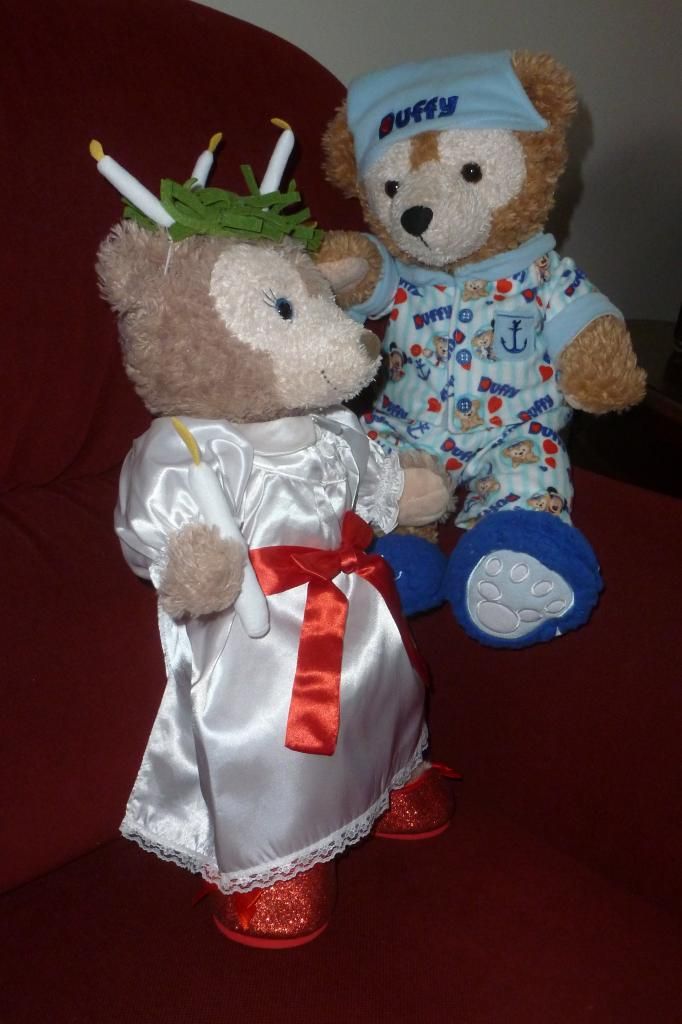 "You wanna know what's REALLY funny?" asked Shellie May.
"What?" inquired Duffy.
"YOU still wearing the same pajamas!" said Shellie May. "Tee hee, gotcha," she ended playfully.
Duffy chalked up one point for her with his paw.