Re: Share your Duffy Photos
Yesterday and today it is in the 60's in Nashville, WOOT!
"Yeah, WOOT!" said Duffy as he changed out of his pajamas, although he refuses to give up slippers around the house (and STILL sometimes tries to sneak out and wear them in public).
"It's so bright and cheery, let's read the rest of the Dr. Seuss books that came in from the library," said Shellie May, who has been saving them for just the right moment, since she knows that once she's finished these, there are no more new ones.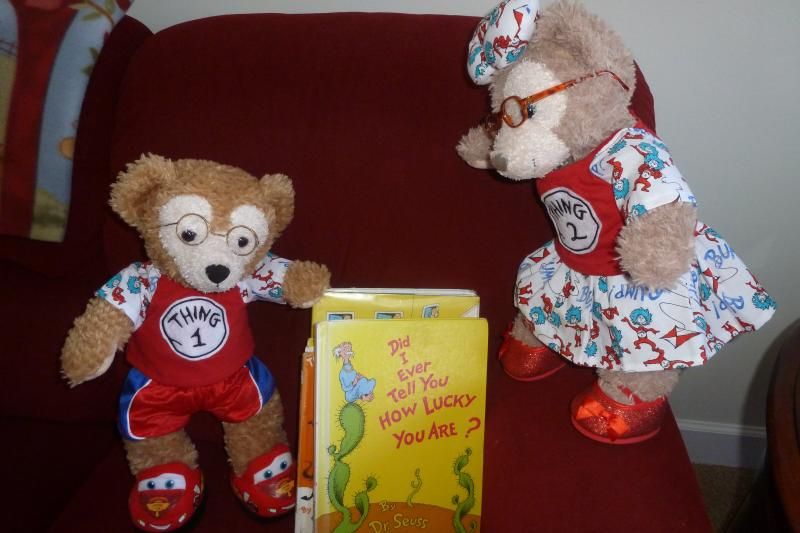 "I remember Dazyhill saying that 'Did I ever tell you how lucky you are,' is a really good book," she informed Duffy.
"Sounds good to me," he replied.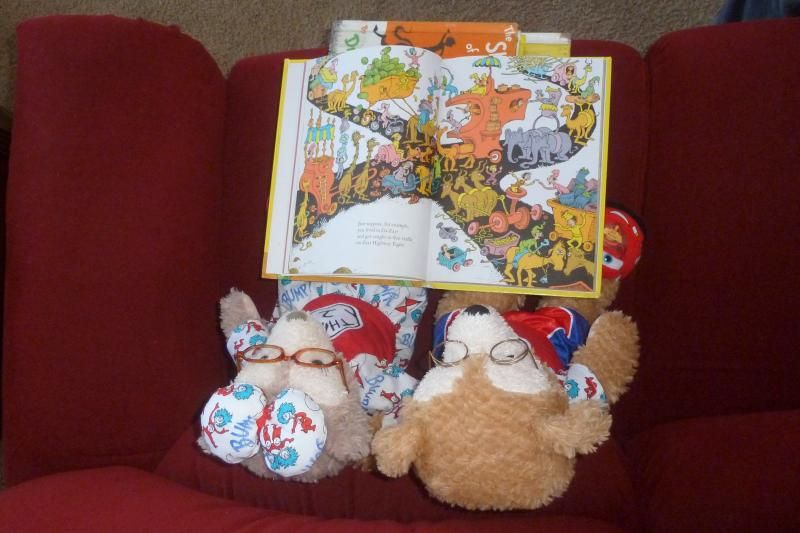 Da bears are dressed in outfits designed lovingly by Mmommie. "Thanks, Mmommie," they said in unison, waving their little paws out the window in the direction that Mmommie lives.
Duffy and Shellie May are besties forEVERRRRRR!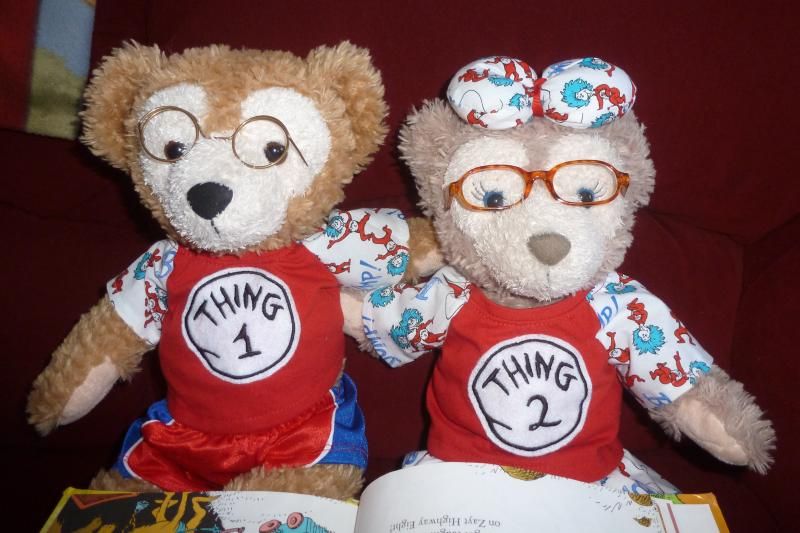 JillT