Re: Share your Duffy Photos
Duffy and Shellie May went through my 3 bookcases of board and card games and picked out Nippon Rails, a crayon rail game, to play.
Crayon rail games
focus on laying track, delivering goods, and making profits.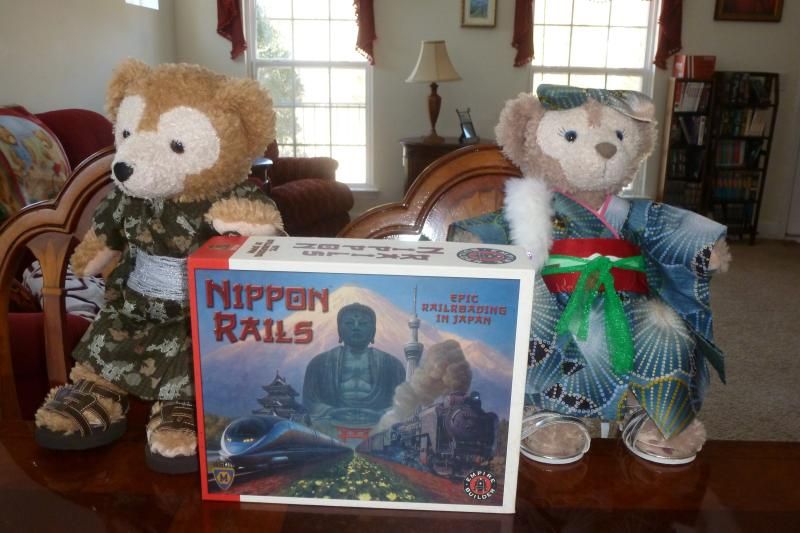 You start with a certain amount of money, some cards, of which you can pick one load on each card to pick up and deliver (you can change your mind at any time), and a train that moves a certain amount of space per turn and can carry a certain amount of loads. Each turn you can spend money to build track (cities, mountains or river crossings cost more to build to than just plains (plain white dot)) and then you run your train along your track (or another person's track for a price), go pick up a load, and then deliver it to where it's going. You could also use your money to upgrade your train to move farther or carry more loads. When you deliver a load you gain the money it offers, and turn up another card, which can replace the card you now discarded after delivery, or it can be an event (good or bad like a typhoon affecting certain cities (no building, no moving, no picking up or delivering loads), or taxes, or a bonus (the next player delivering tea earns an extra $10 million yen)). The first person to connect a certain amount of the large cities with continuous track in their color, and have a certain amount of money, wins.
Da bears are wearing outfits lovingly designed by Madame Kyoto, who resides in that city and sells custom made outfits for Duffy and Shellie May on ebay. Here is the link to the person who gets them for me.
Tetsuhiro Kimishima (a man)
email :
[email protected]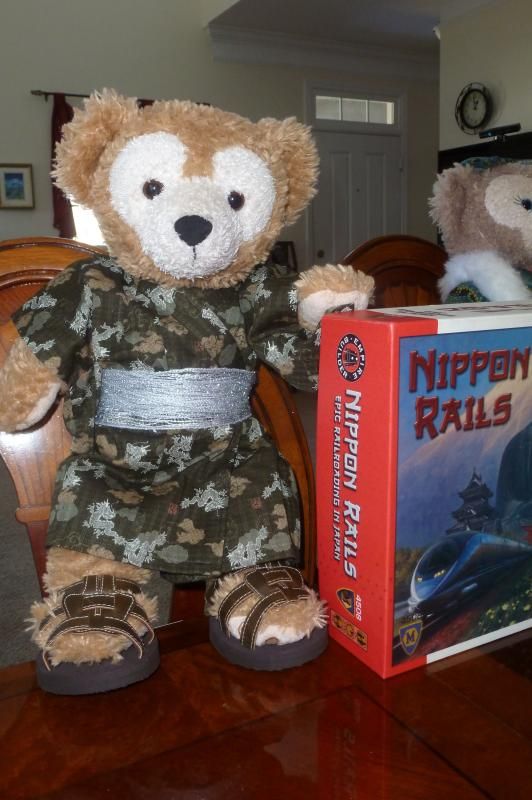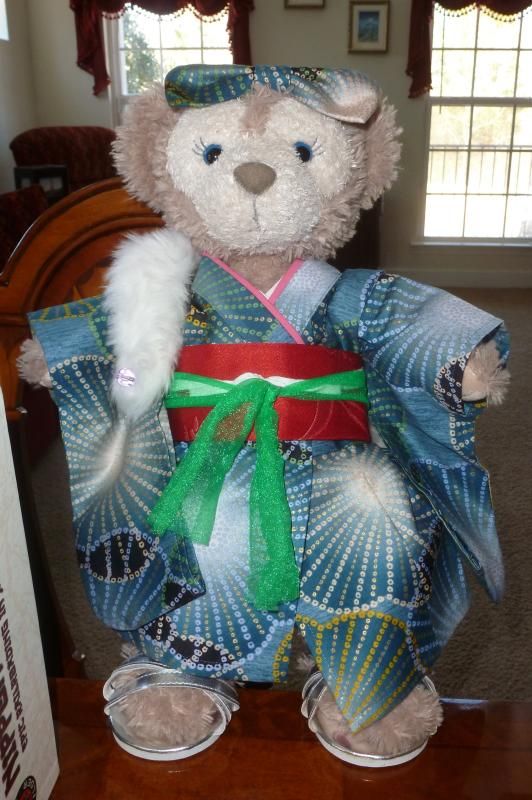 Zhu Xiong loves board and card games so she dressed up in her Chinese outfit and asked to join them. "China is in Asia and so is Japan. Close enough, right? Can I play," she asked.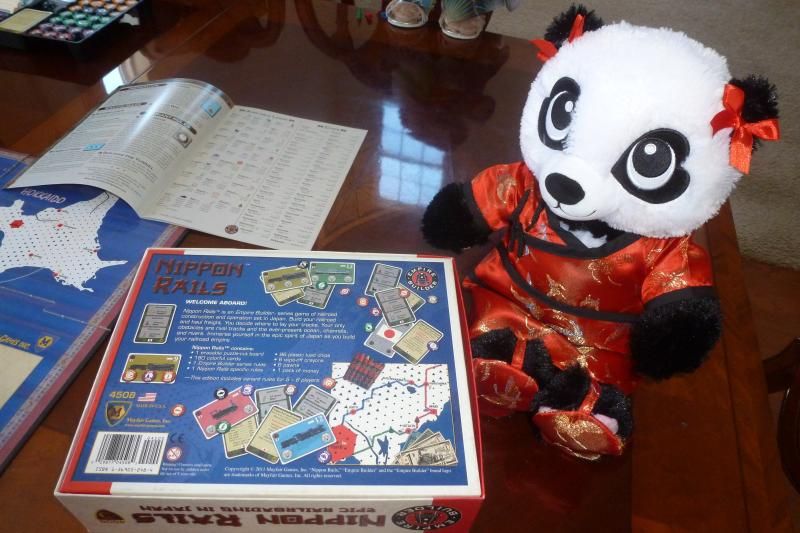 "Sure, the more the merrier," said Duffy and Shellie May, each putting an arm around her and making room.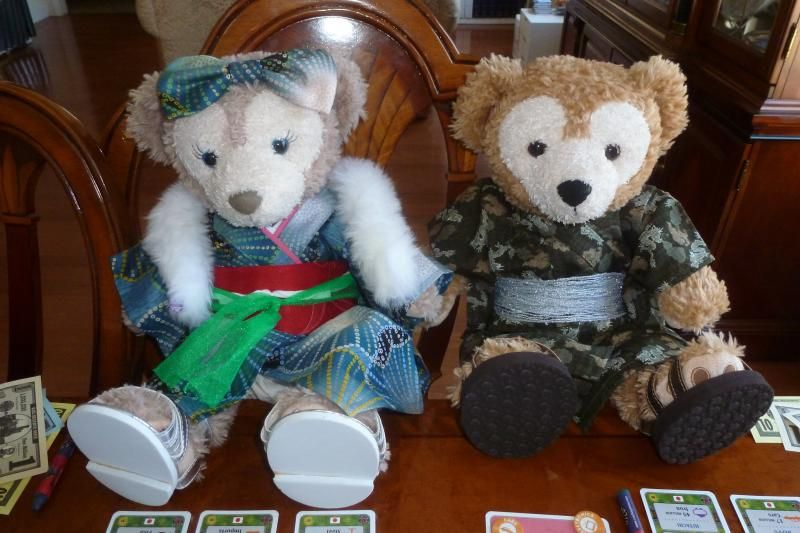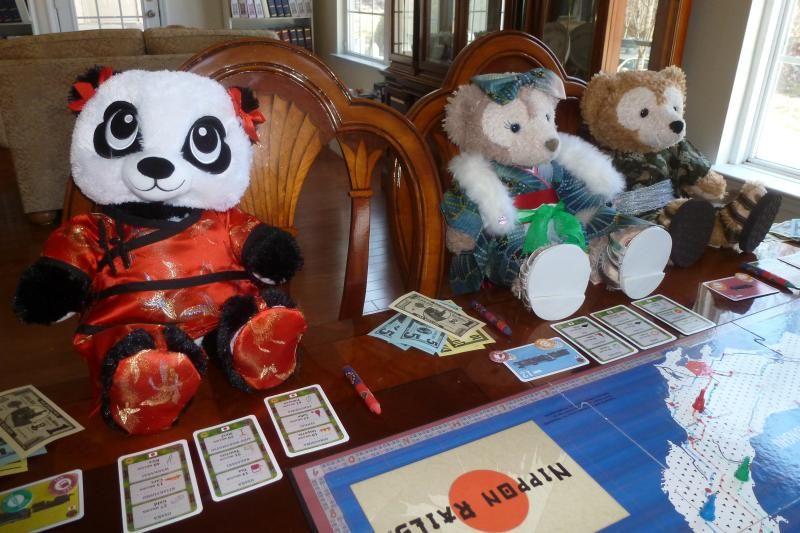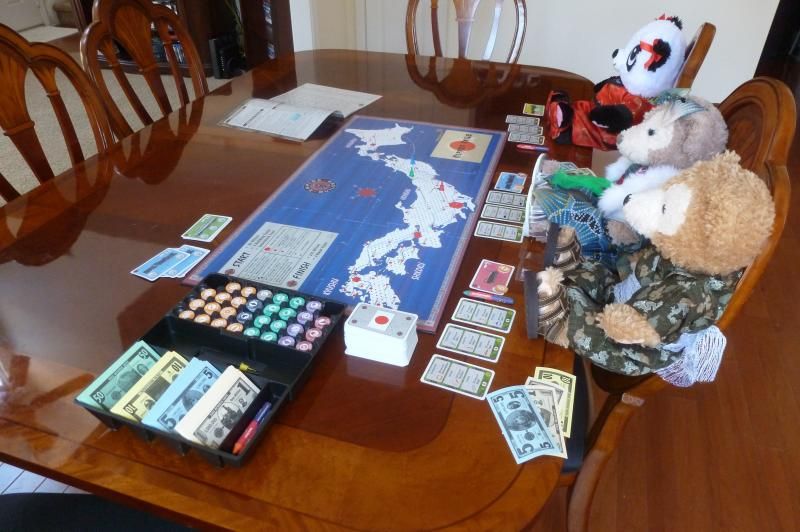 It was pretty funny because da bears delivered the loads that interested them rather than plotting any strategy. So they were drawing their track all over the board instead of building the most efficient, lowest cost, highest paying, logical route. Duffy delivered electronics and cars to start off, and Shellie May picked "pretty pearls" and sake, and of course Zhu Xiong was enthused about delivering tea and rice. The way it turned out Zhu Xiong won.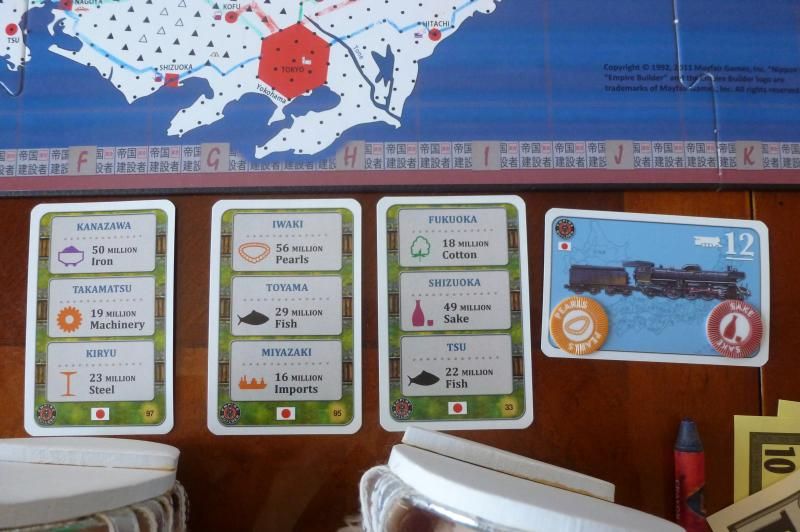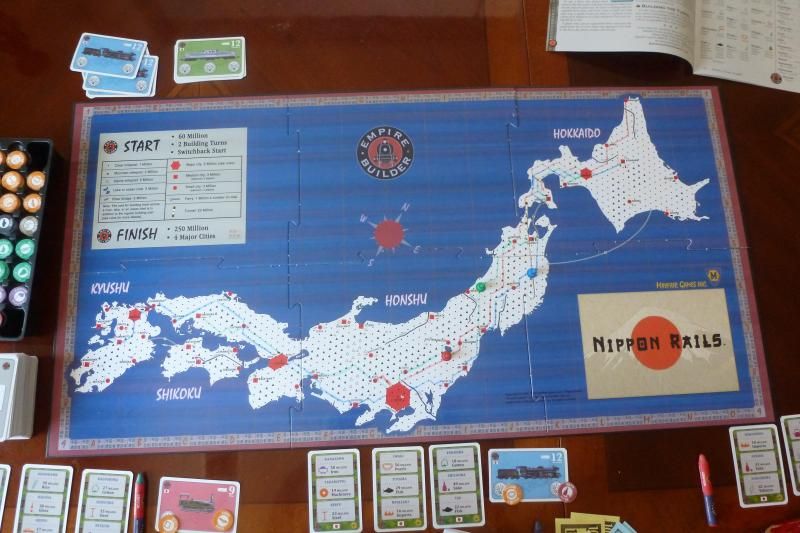 Zhu Xiong now wants to play all the other crayon rail games I have.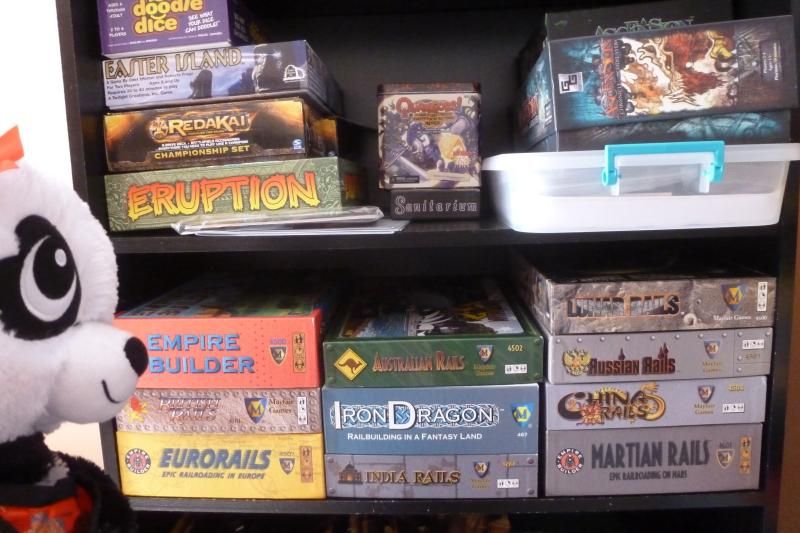 Duffy is happy to see there is a PC version. He likes board and card games but he LOVES video games and a video game about trains is even BETTER!
JillT