I took Duffy, Shellie May, Jackson, and Hillbilly Clyde to Chicago to visit my sister and friends.
Hillbilly Clyde brought a card for my friend and he and Shellie May proudly made her a photo album of their Arkansas vacation. My friend is the one who gave me Hillbilly Clyde in the mid 1990s!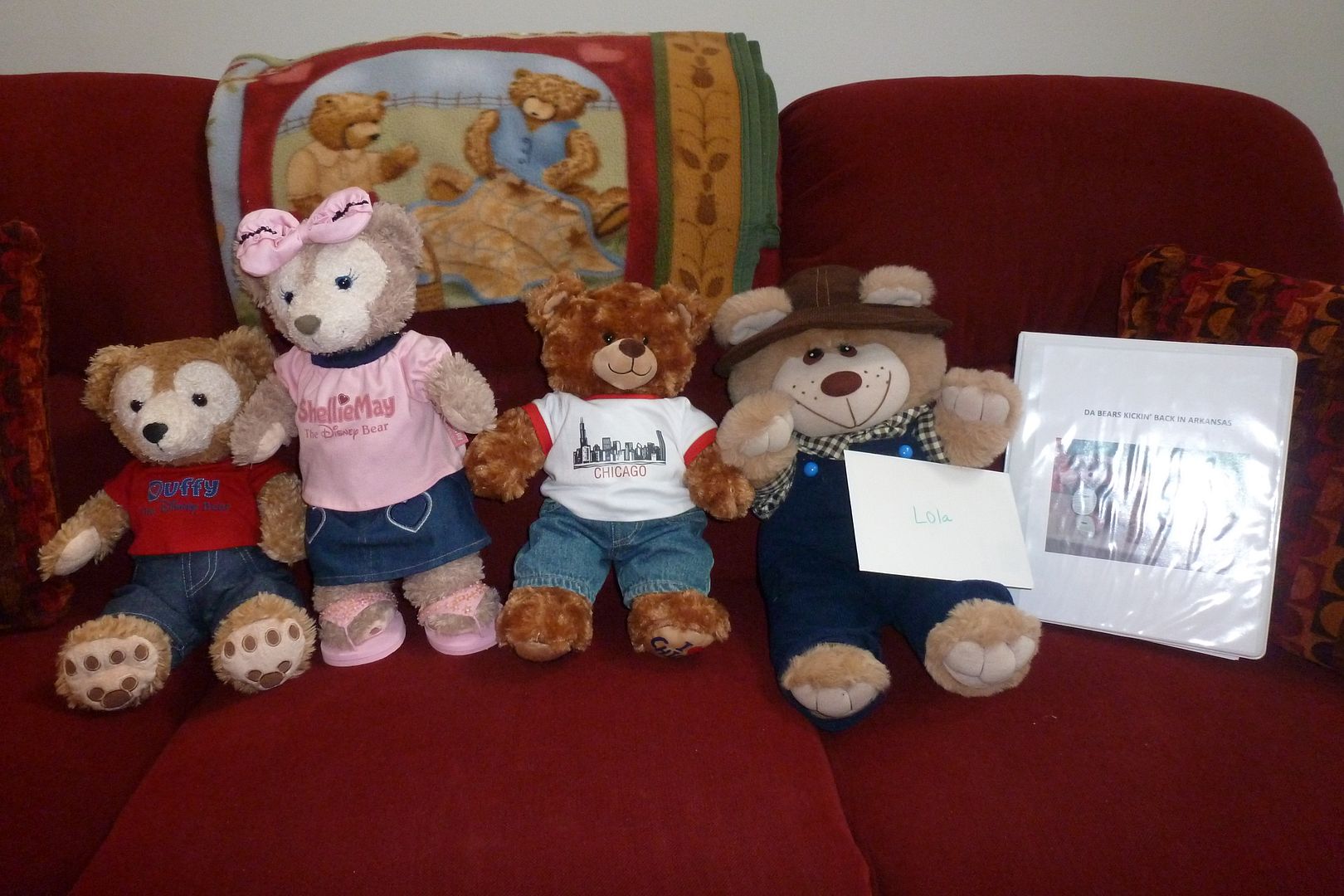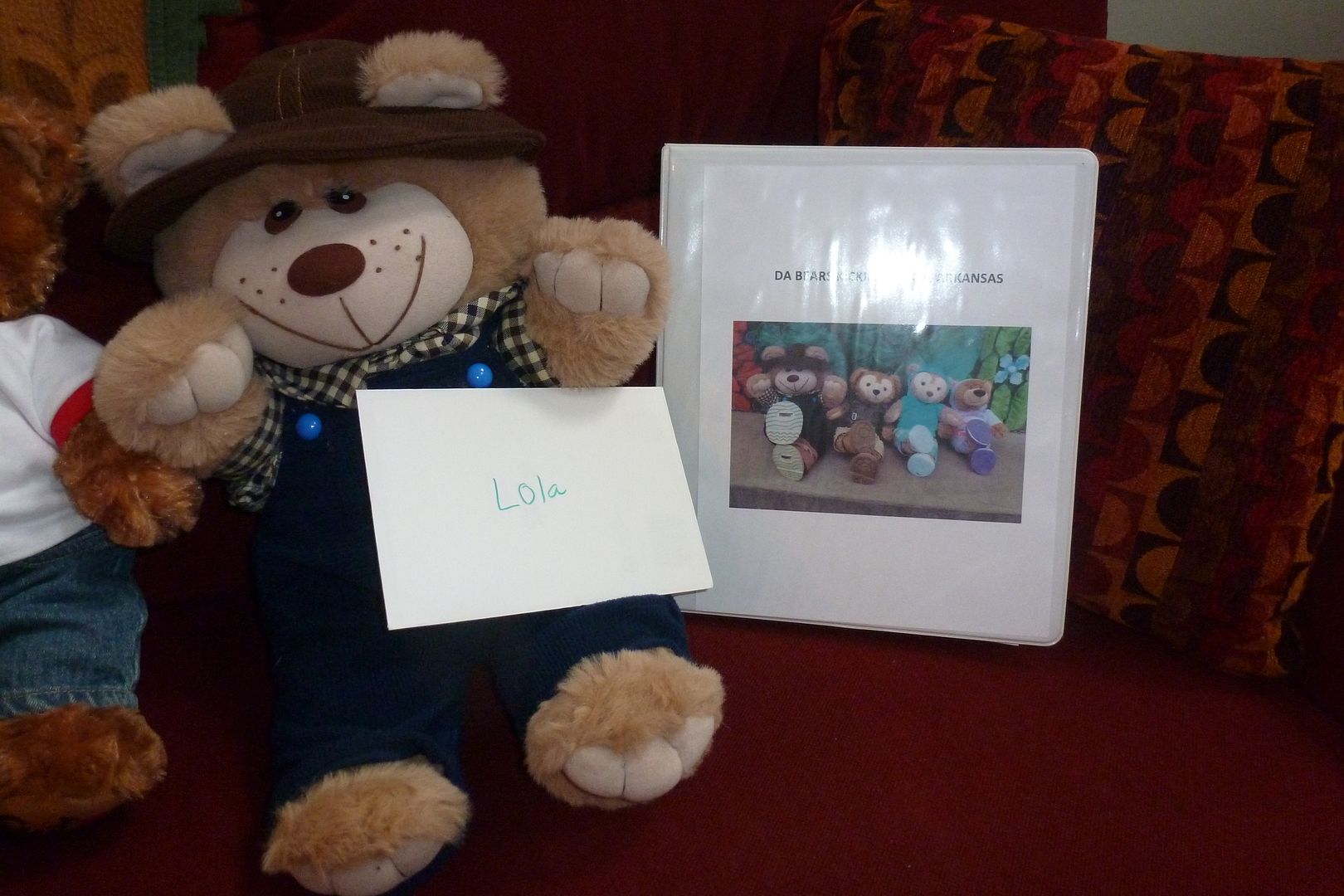 My sister got a regular sized Duffy and her first Shellie May in Disneyland Paris. Now Snuggly Duffy is a big brother and really proud of it.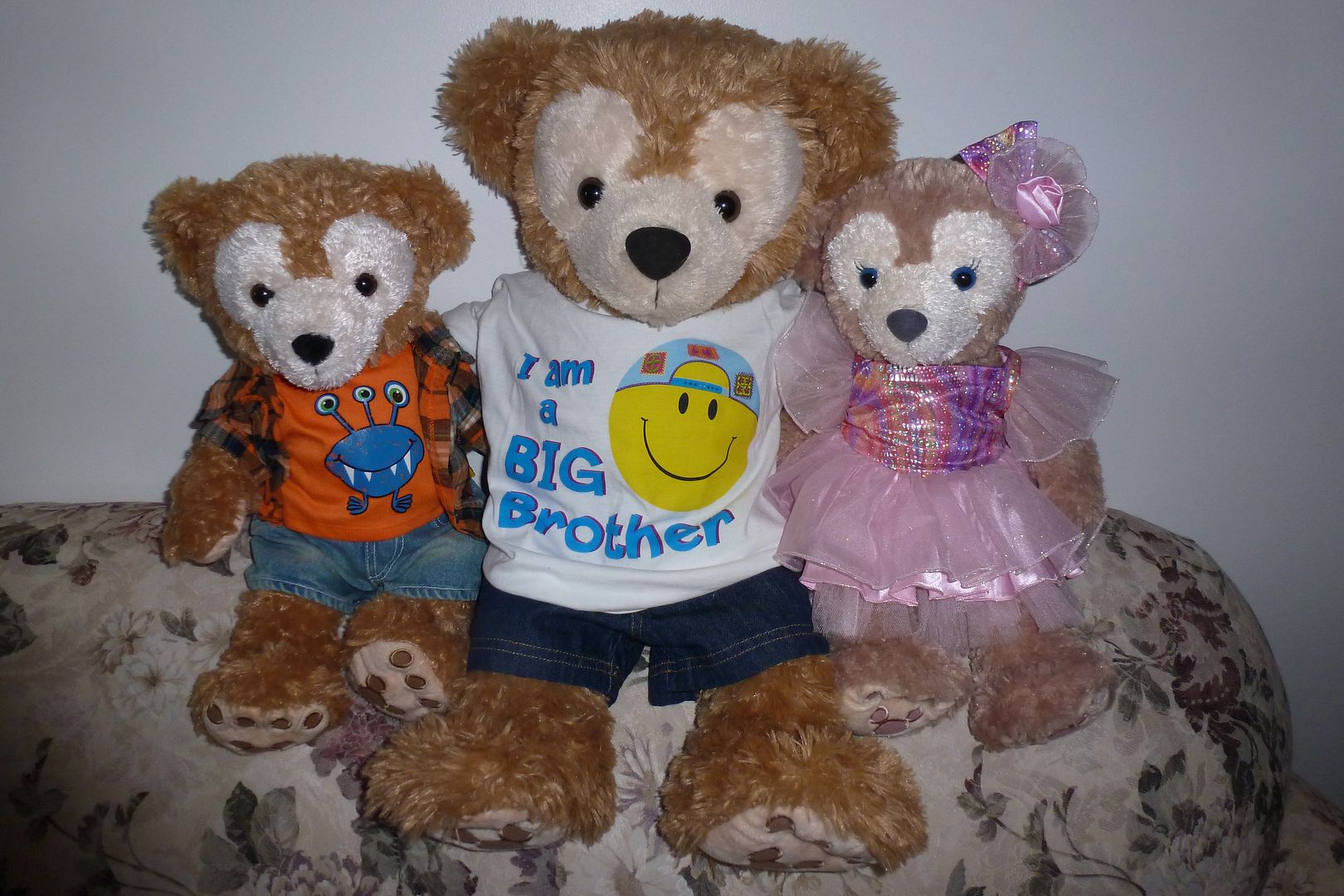 Rockgirl has her own named outfit now.
"Wow, that's awesome, we thought only WE had named clothes," said Duffy and Shellie May.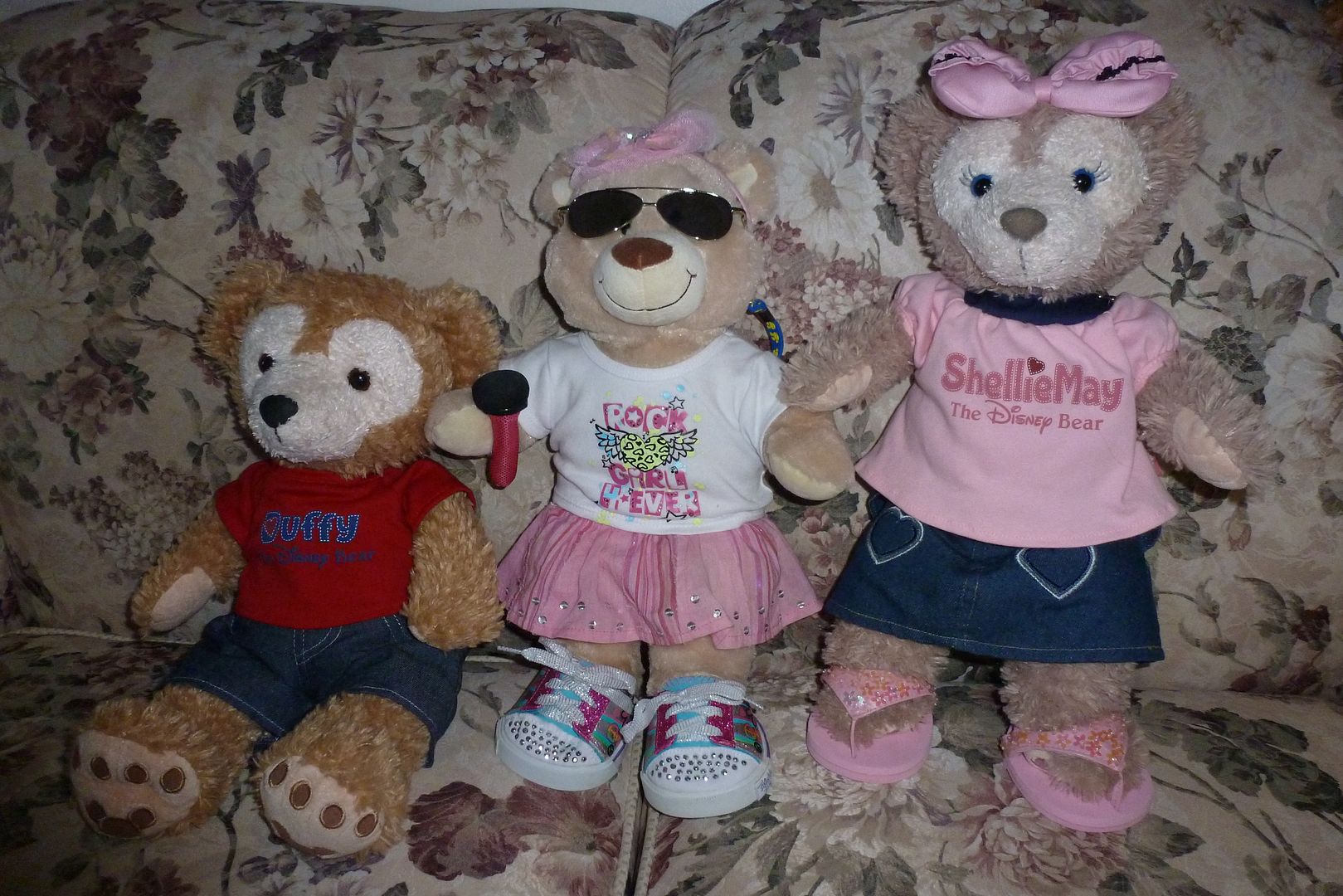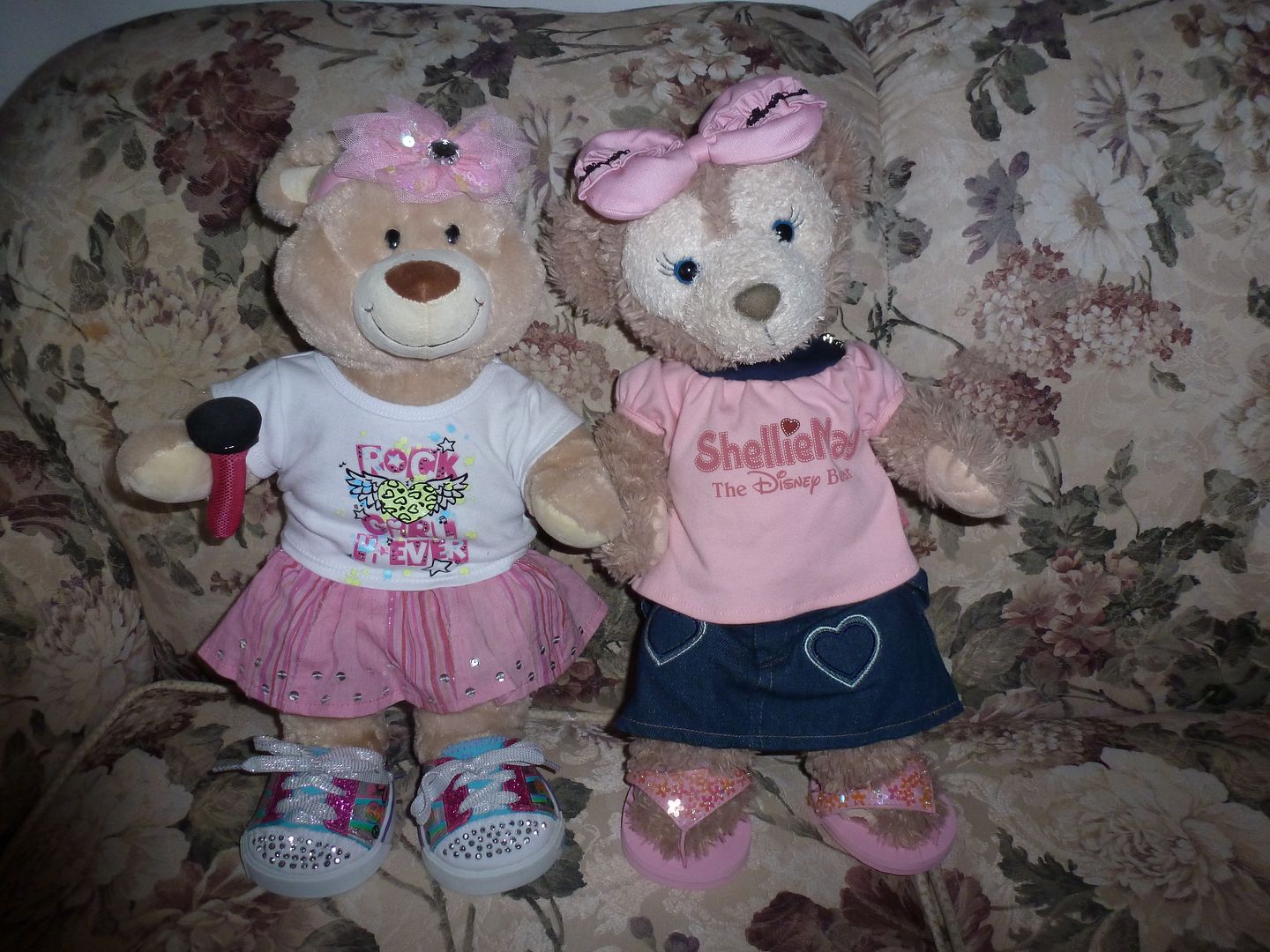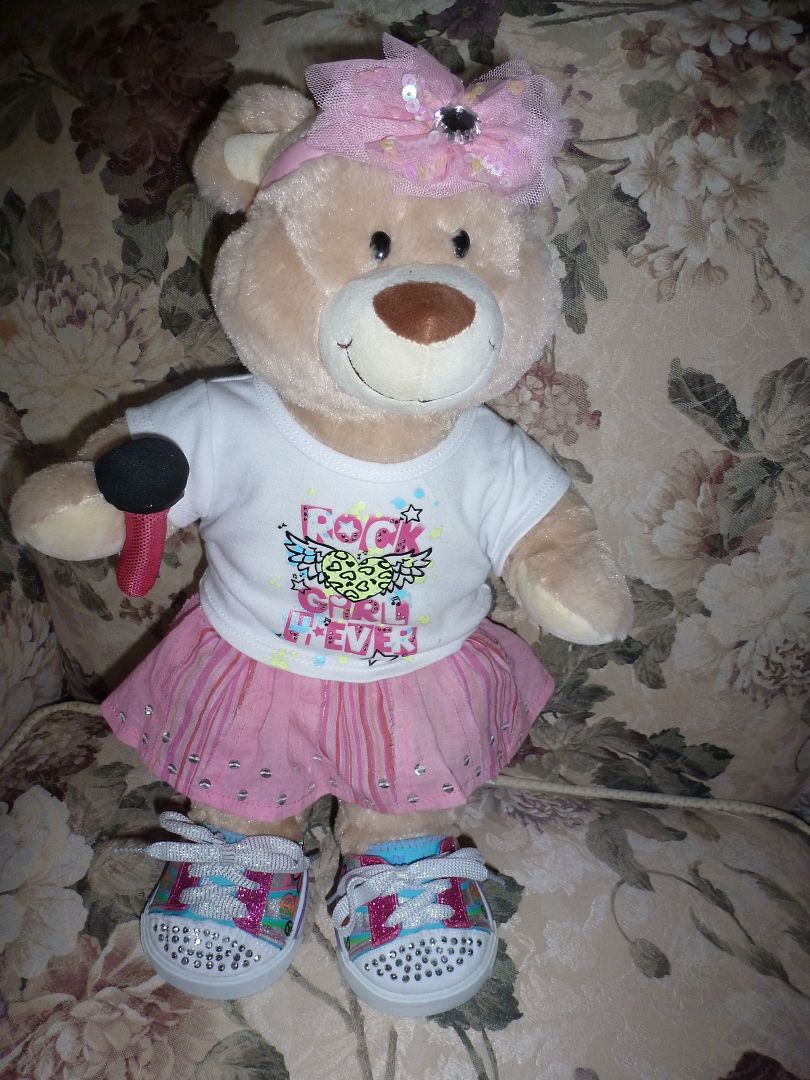 Then it was time for Jackson to be reunited with Chi-town bear. "See, I TOLD you I'd come back and visit at a NON-WINTER time of year," he said.
Hugs around.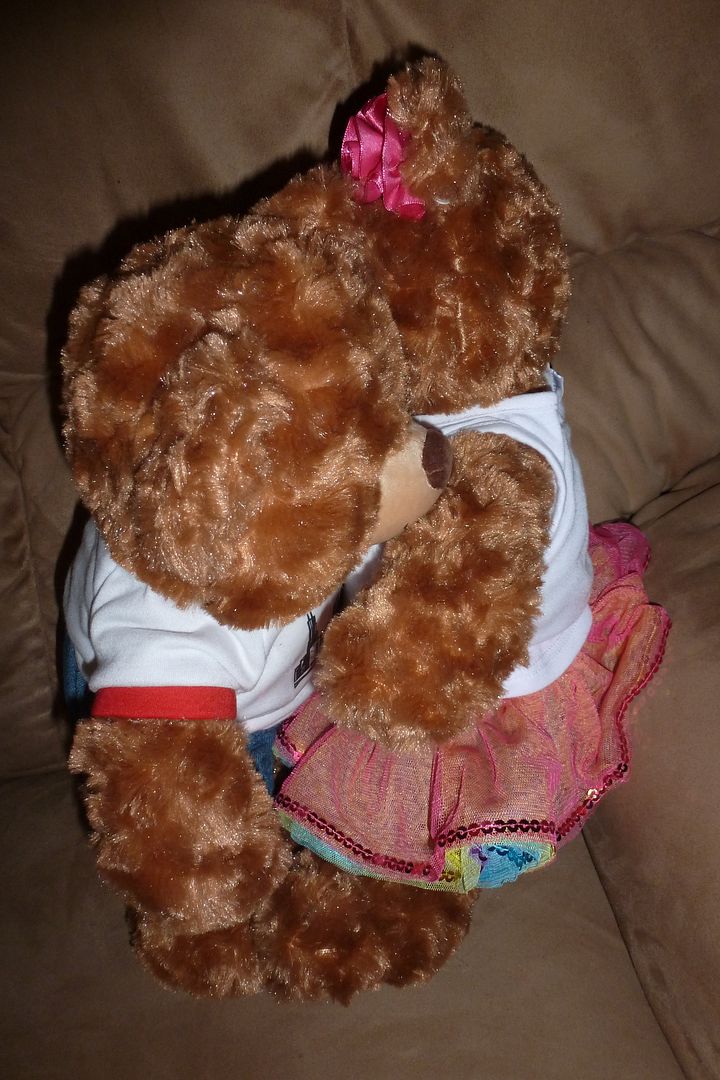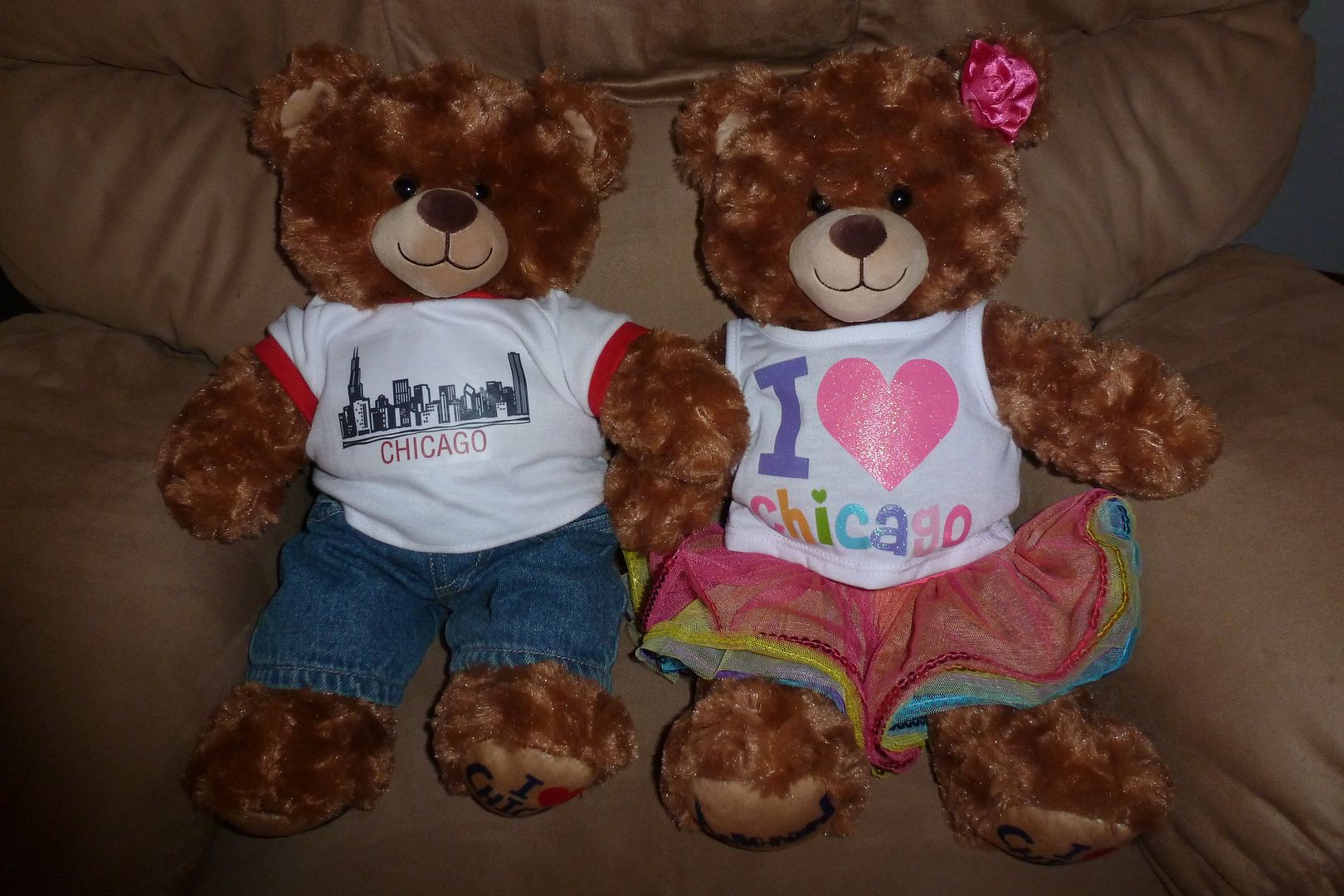 Me, my sister, and another friend went to Build-A-Bear on National Teddy Bear day. I adopted the 'lil grizzly cub and the lil' hazelnut cub, named Chester and Hazel respectively.
JillT