I went to IndyGenCon, the largest board and card game convention in the WORLD, in 2010 and it was a total blast. I plan on going this year. Zhu Xiong loves board and card games, so I'm inviting her on her first vacation.
Today the badges went on sale.
"Ooo, yes, the 4 day pass, goodie!" said Zhu Xiong.
Zhu Xiong picked this for our avatar.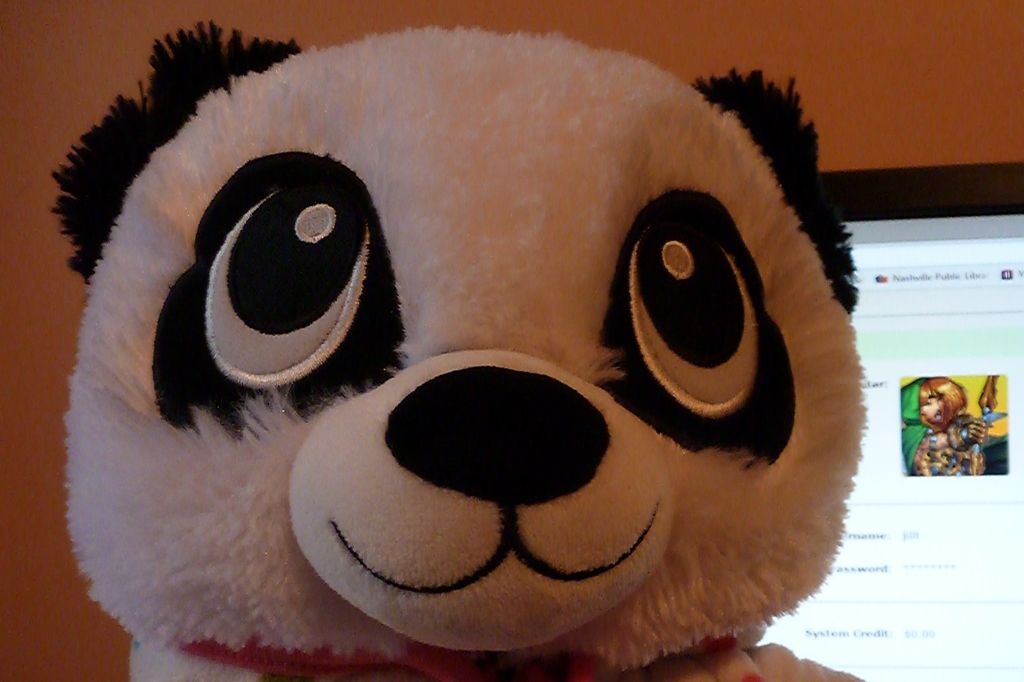 "Longest countdown EVERRRR!" she exclaimed.
Duffy and Shellie May will be happy to go, but I think Zhu XIong is the most excited out of all of us.
JillT