At the risk of looking like an old man (my sister's feedback) in the yard (my comment), Duffy gave Justin his British guitar t-shirt, even though the sleeves are covered up by the jeans jacket, and Justin took his skinny jeans back, even though they're black instead of blue denim.
I agree, he looks better.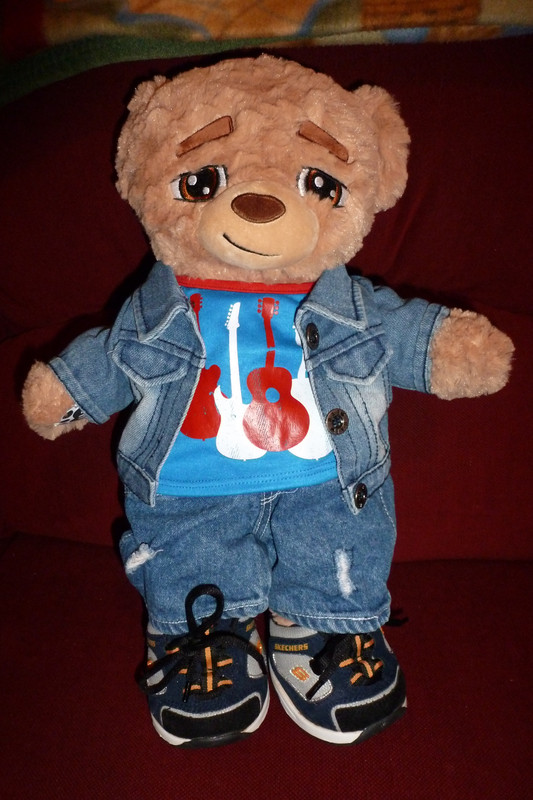 Better, but not quite right.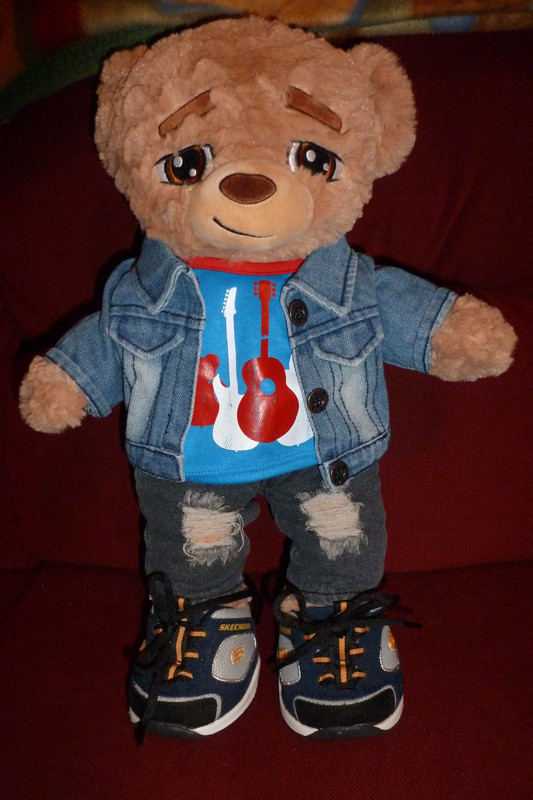 Yup, he needed his skinny jeans back.