Re: Share your Duffy Photo's
Heres Duffy on Christmas Eve, waiting to open gifts and watch a movie.
Here he is packing his stuff for our trip to Disneyland Resort. He loves his pillow.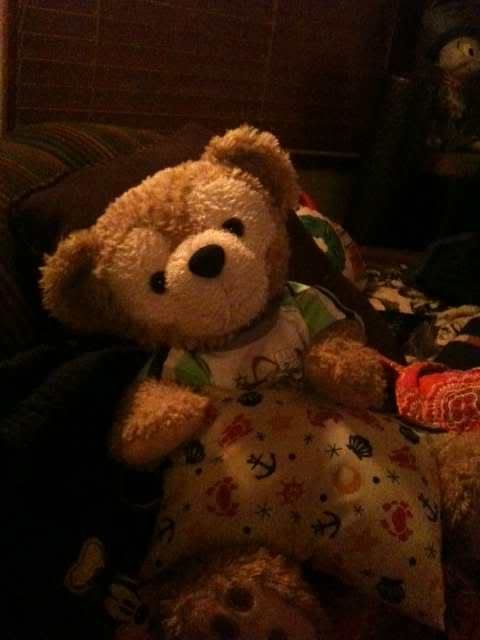 Now at DtD trying to figure out if he is in the mood for pasta or pizza? He went for the pizza.
Back from New Year Eve partying in DCA. He climbed up on top of the TV unit. lol
We got to ride in the front of the monorail. That was fun.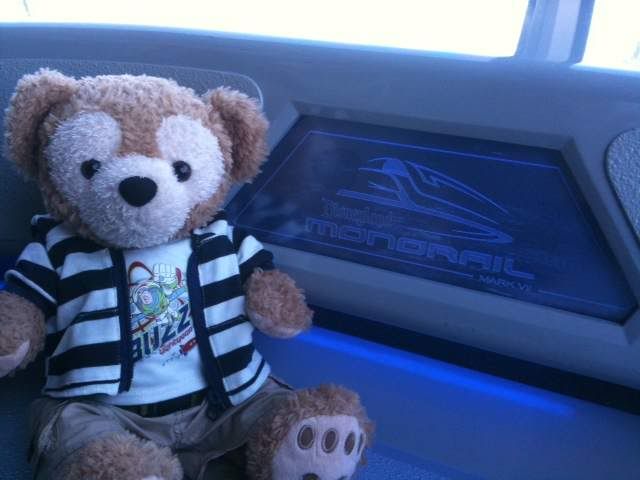 Our last day. He enjoyed pasta at Pizza Port.