Today we went on our first day trip of the year. Da bears are each wearing a new top.
We went first to Dismals Canyon in Phil Campbell, Alabama.
Duffy's shoes didn't come with laces but he likes them anyway. Shellie May was prepared for hiking into the canyon by wearing her Skechers.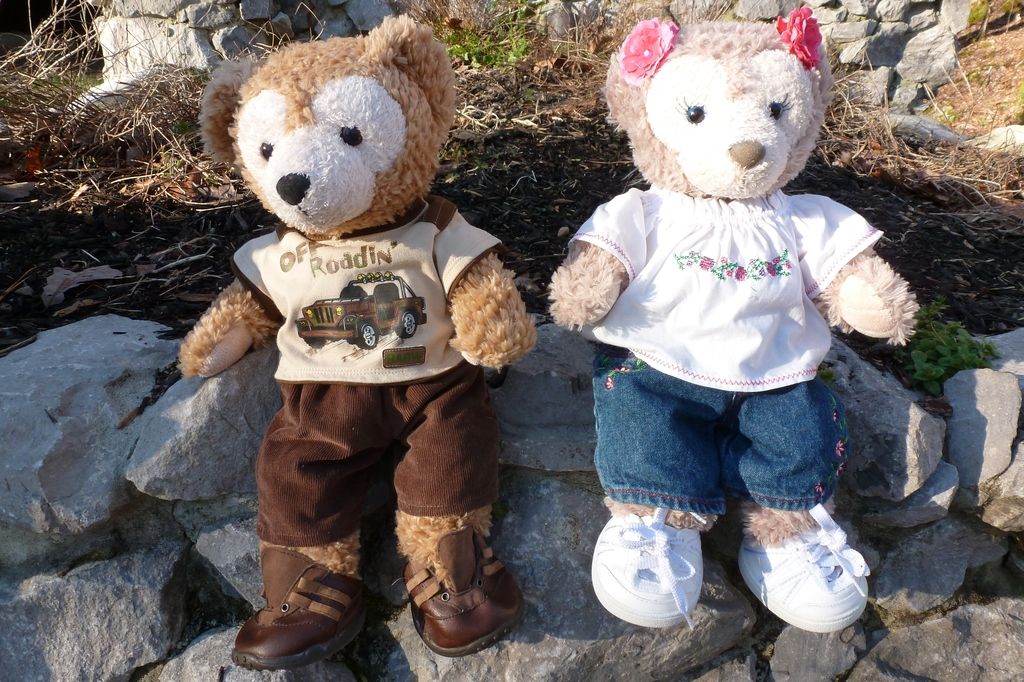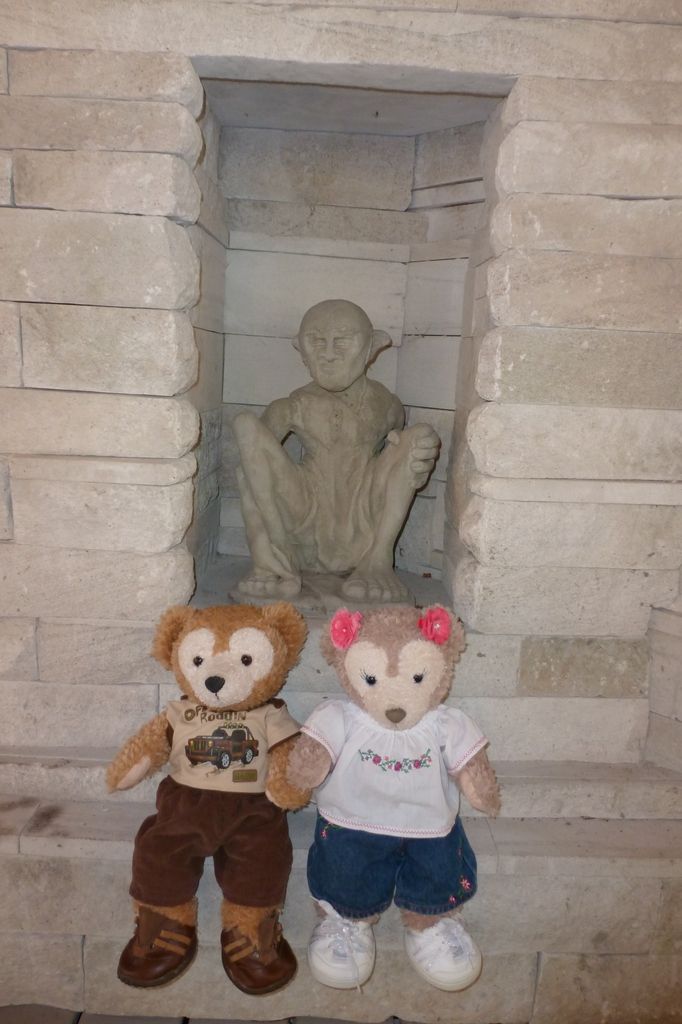 Duffy got a look at Rainbow Falls.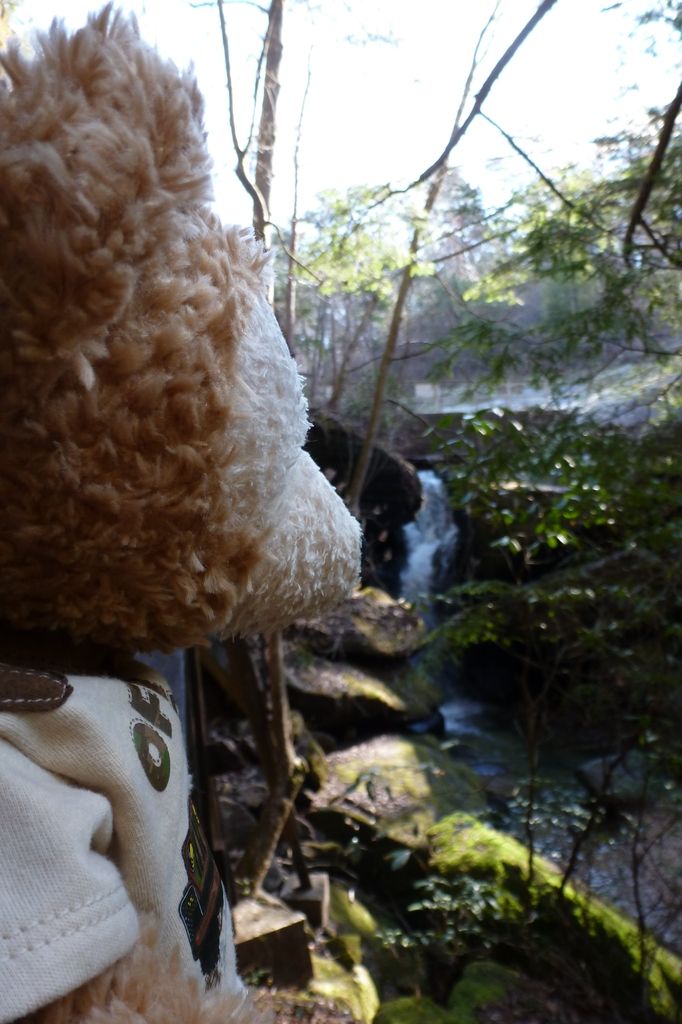 We hiked down some more and Shellie May looked at it also.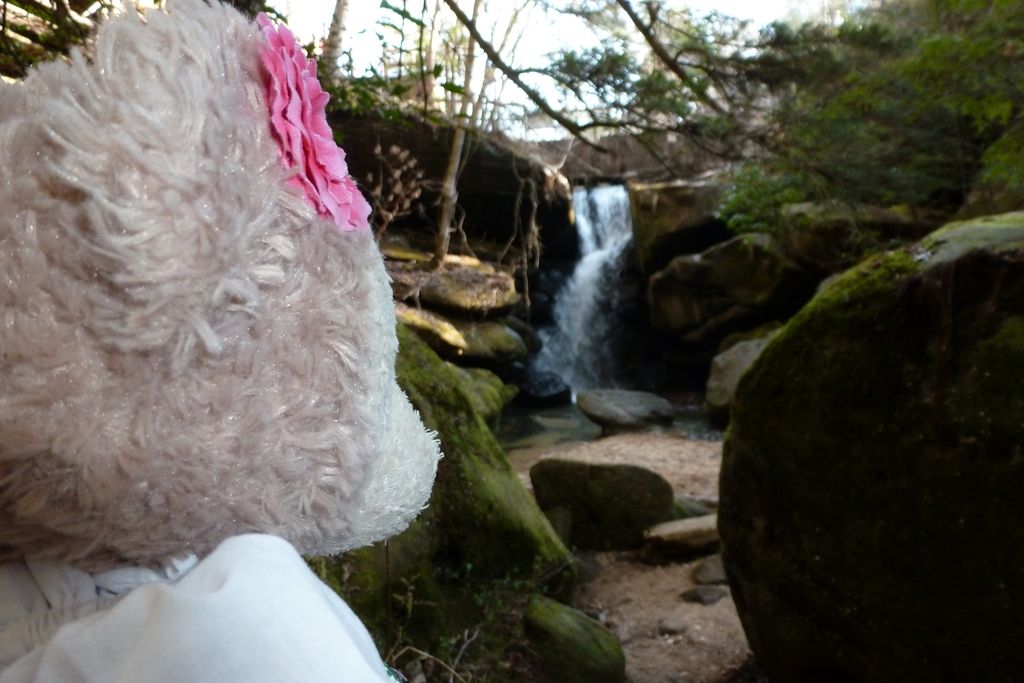 "How bizarre, how bizarre," quoted Duffy from the OMC song of this tree.
"Ditto," said Shellie May.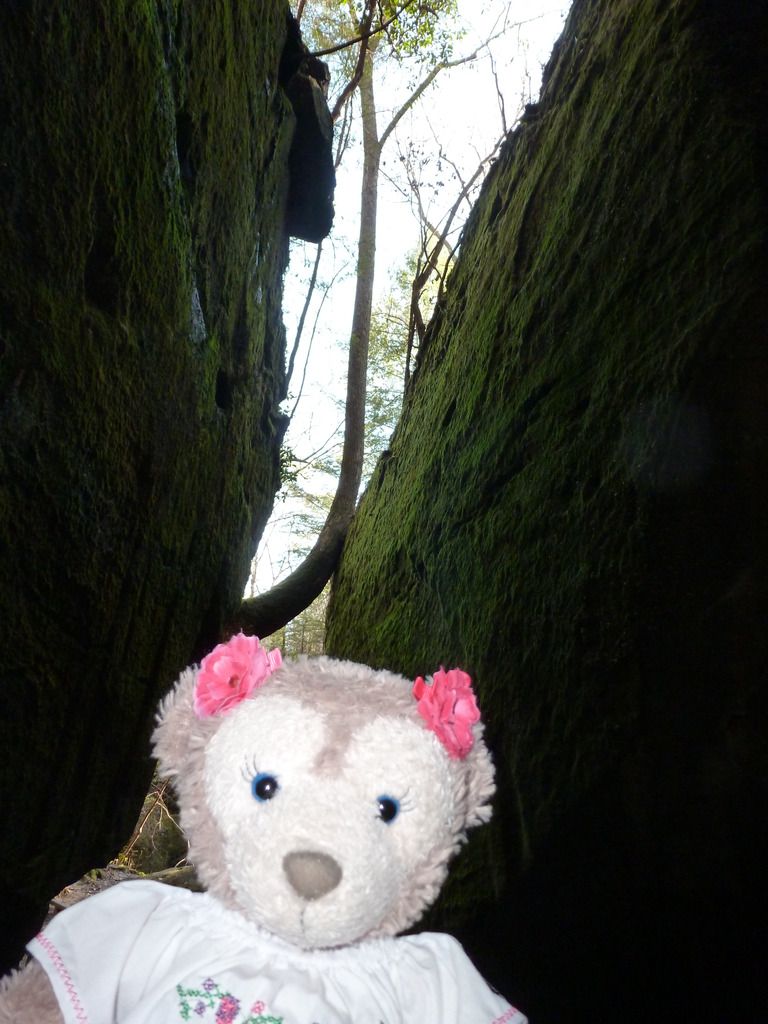 Even though I carried them da bears still wanted to lounge around.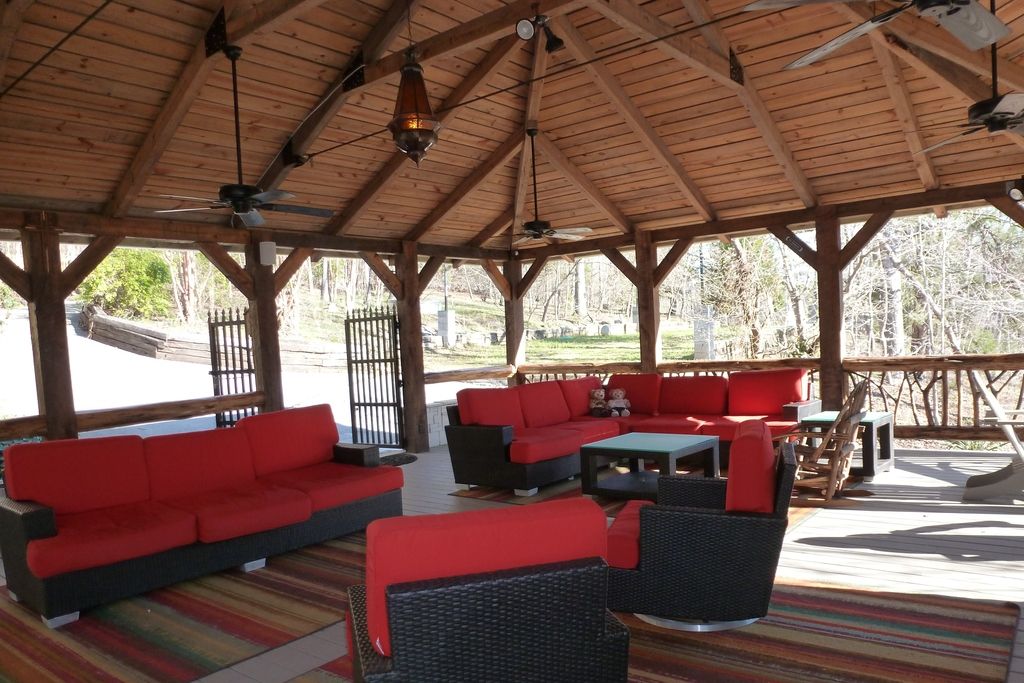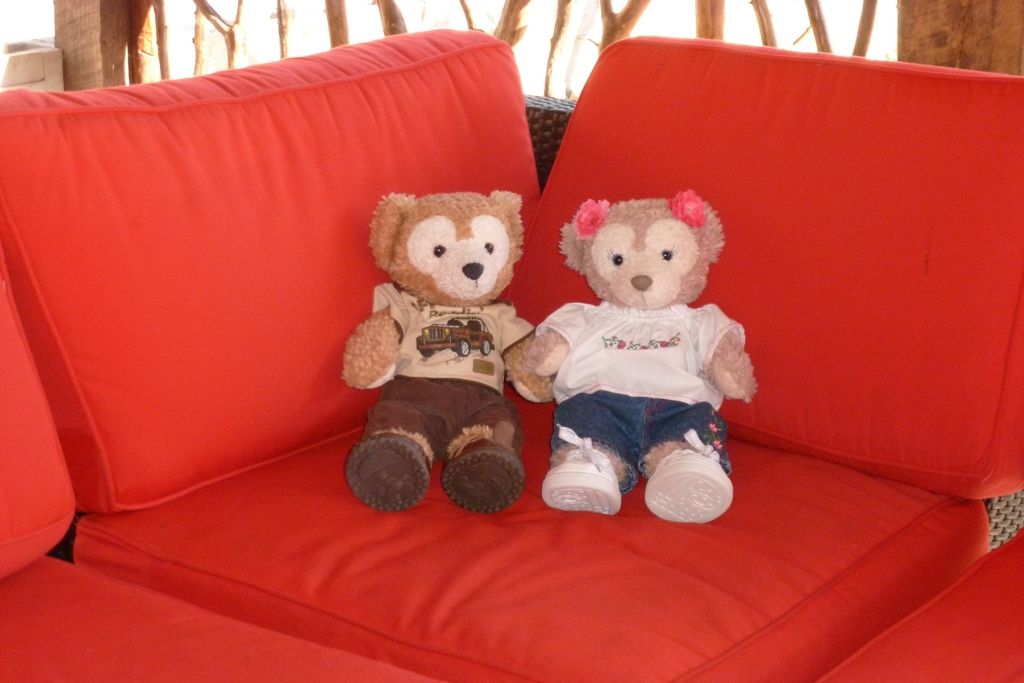 Next we went to tour the Rosenbaum House built by Frank Lloyd Wright in Florence, AL.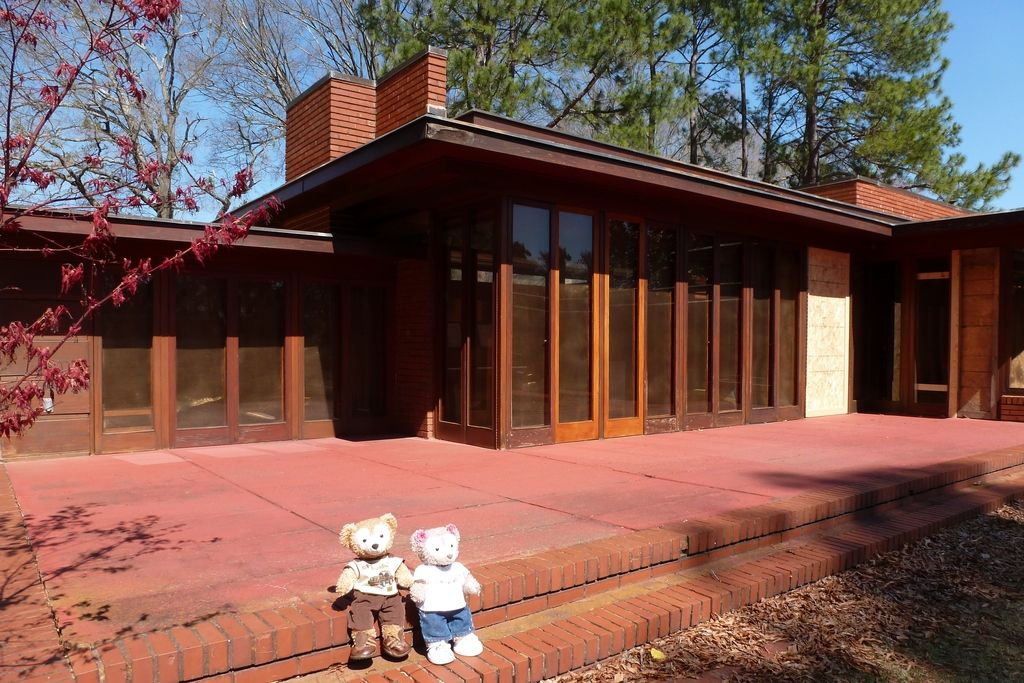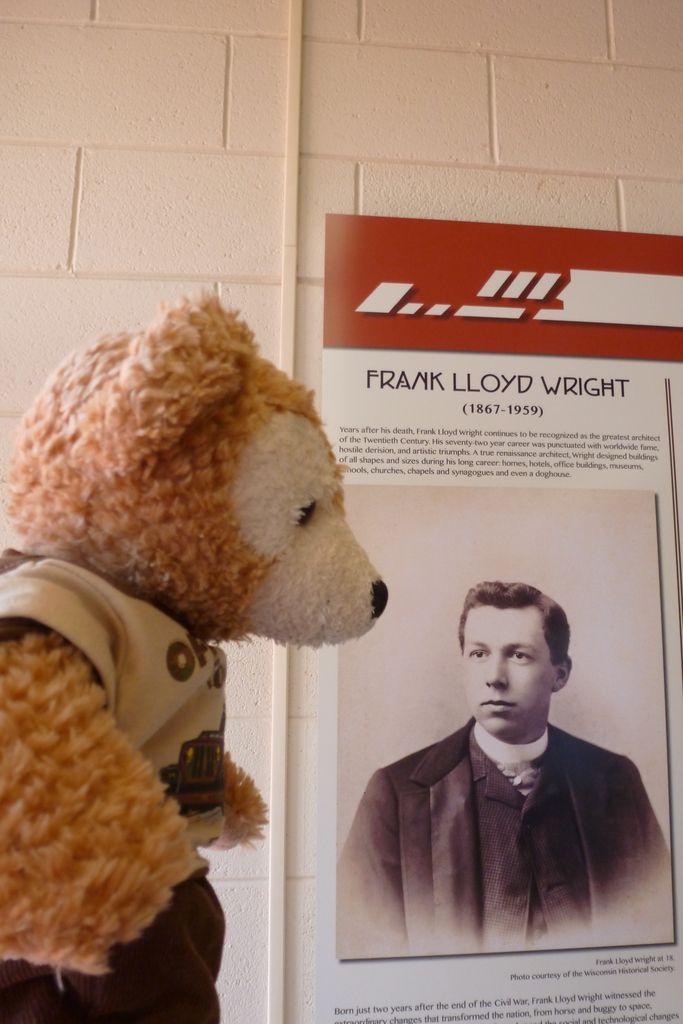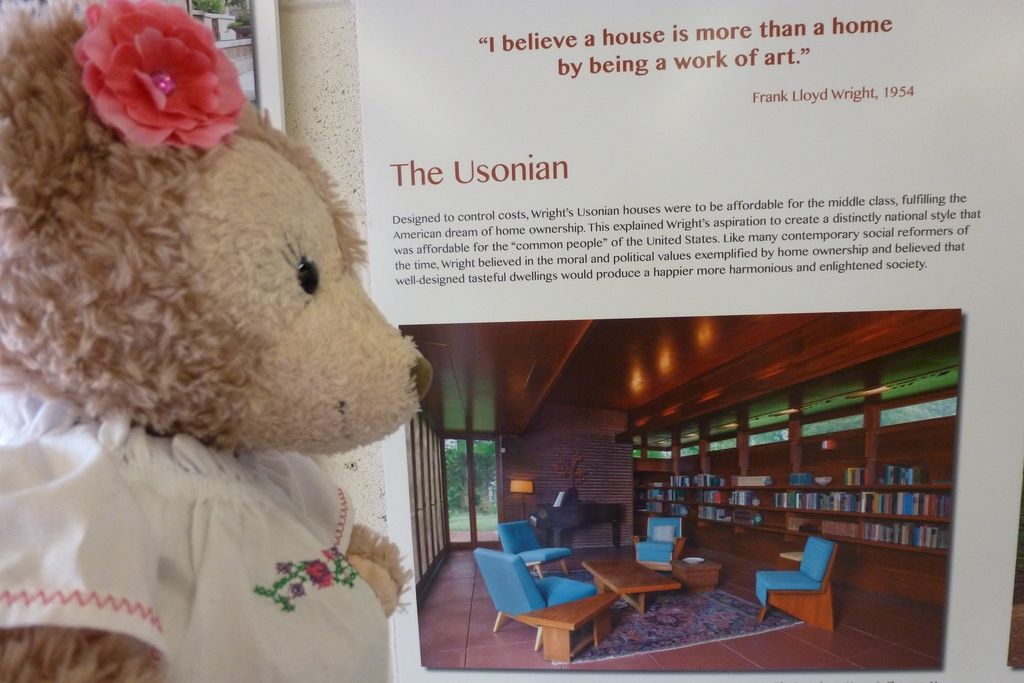 No pictures were allowed inside.