Re: Share your Duffy Photos
Duffy wants to thank aimster, gurgi, and Esmeralda for the nice comments. Now lets continue with Duffy's adventures.

Duffy's day at the Disneyland Resort 1-17-12 Part II
After visiting Ariel, we decided to head over to the Grizzly Peak area.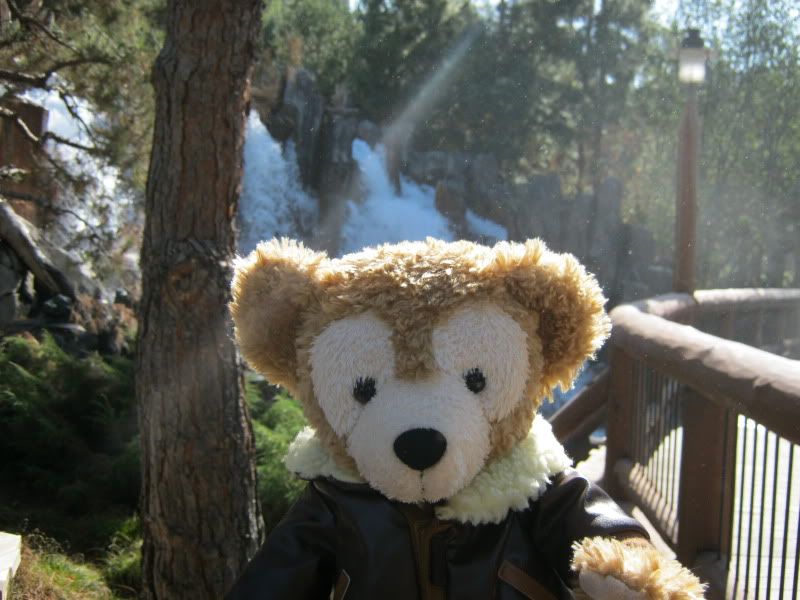 Posing near the waterfall.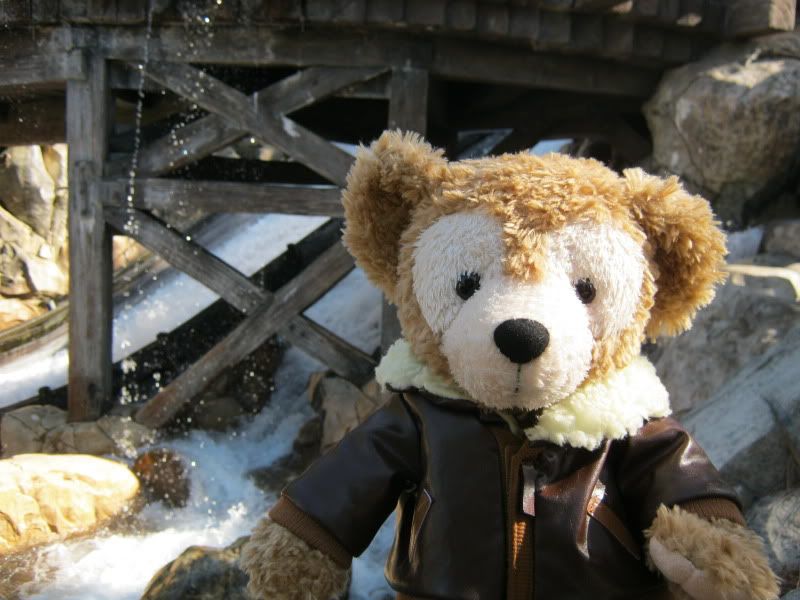 Over by the final drop of Grizzly River Run.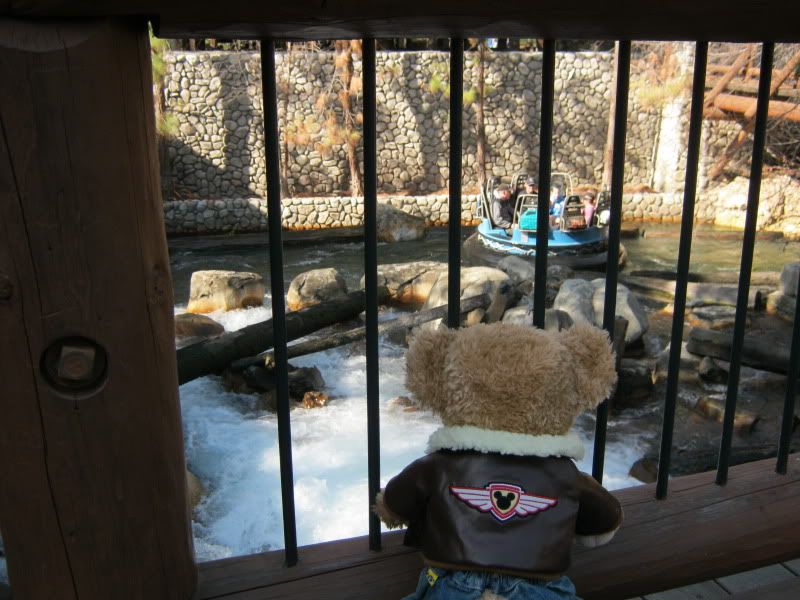 Duffy waving hi to the people on Grizzly River Run.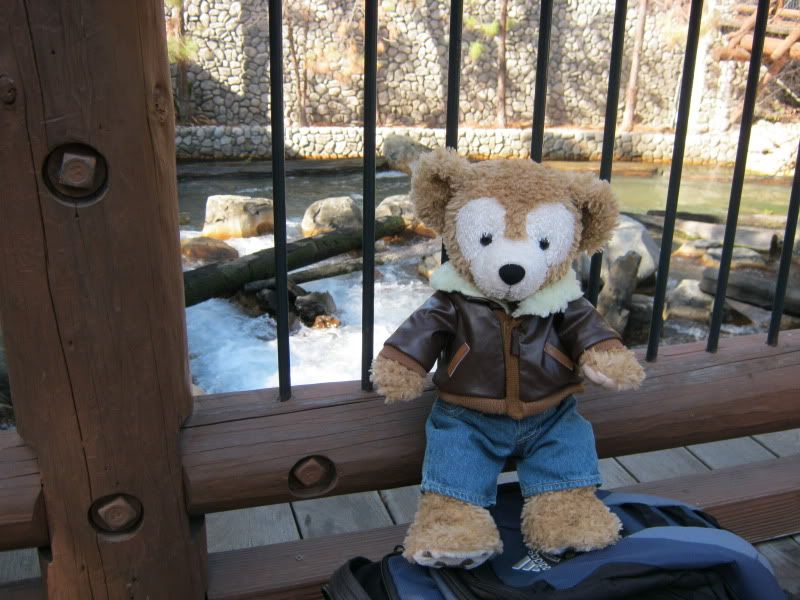 Duffy wanted to go on GRR... but I had to remind him that I'm not covered in fur and I would get cold.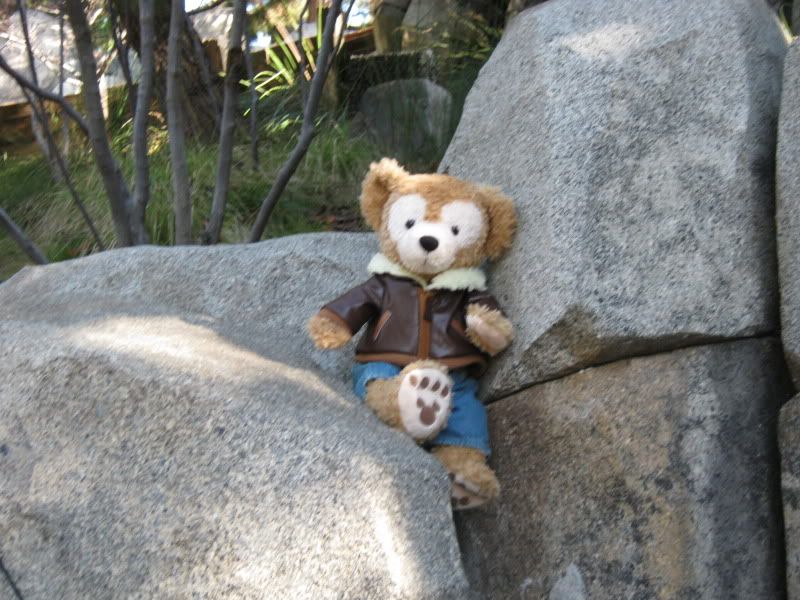 So Duffy decided to do some rock climbing.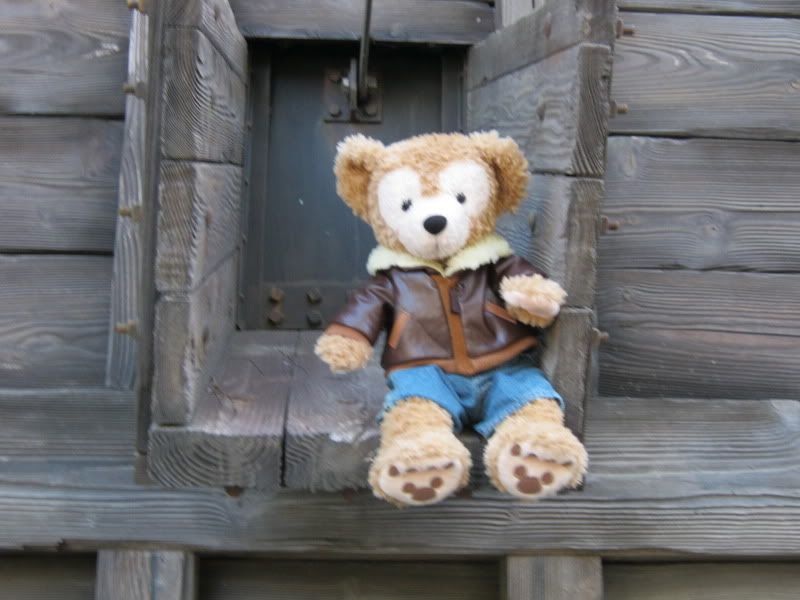 Then he climbed a little higher.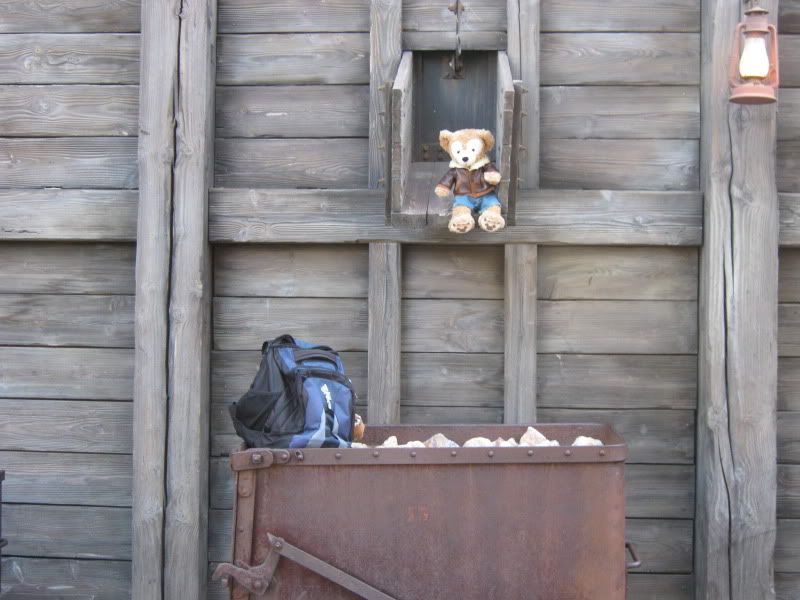 Much higher!

After all that climbing, we decided to get some lunch at White Water Snacks.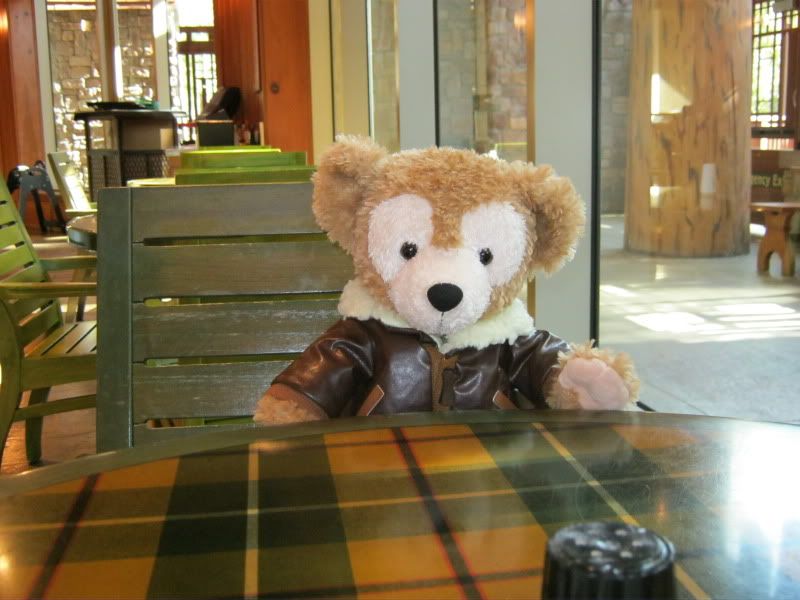 Duffy said he was really hungry so he ordered a cheeseburger and fries.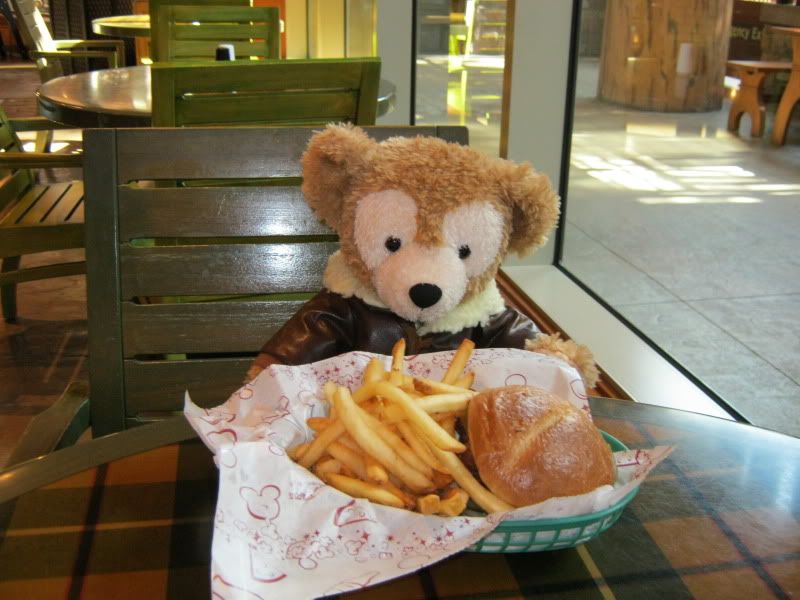 Hmm... looks liked you ordered a little more than you can handle big boy.

After lunch we decided to walk through Downtown Disney and take the Monorail into Disneyland.

Waiting for the Monorail at Downtown Disney station.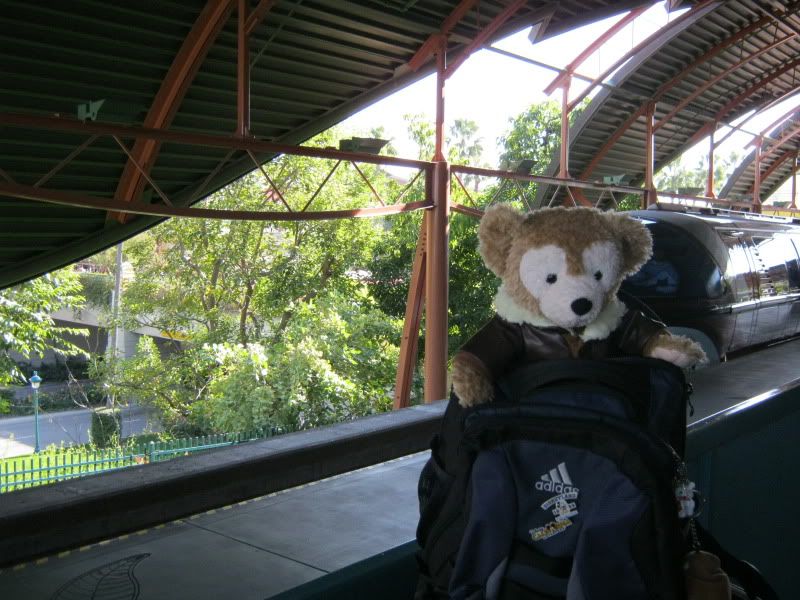 Yay! Here comes Monorail Red.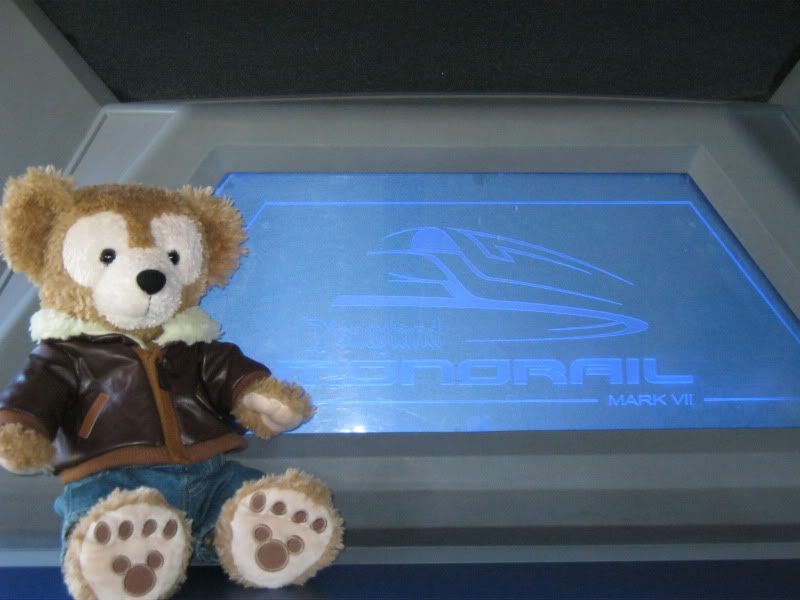 Okay Duffy, sit down and be a good bear.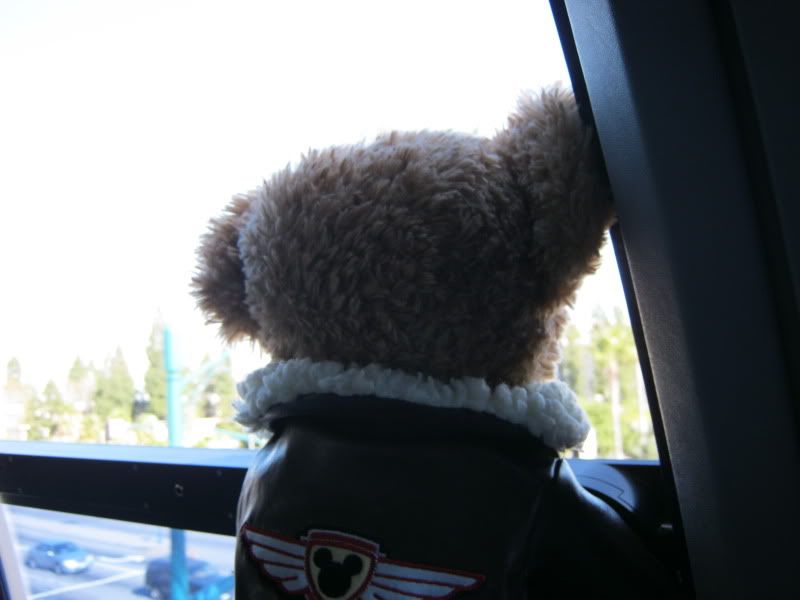 NO! Don't stick you head out the window! Bad bear!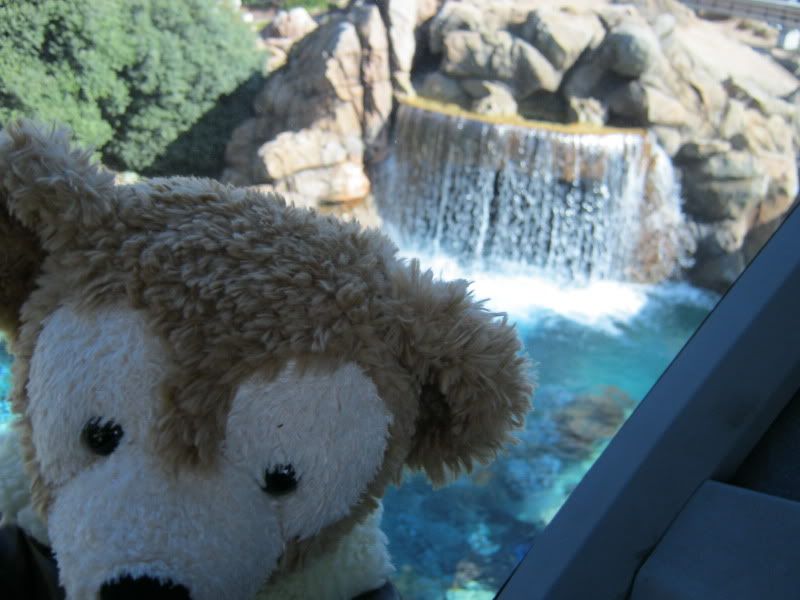 Good. Sit down while we go over the Finding Nemo Submarine Voyage.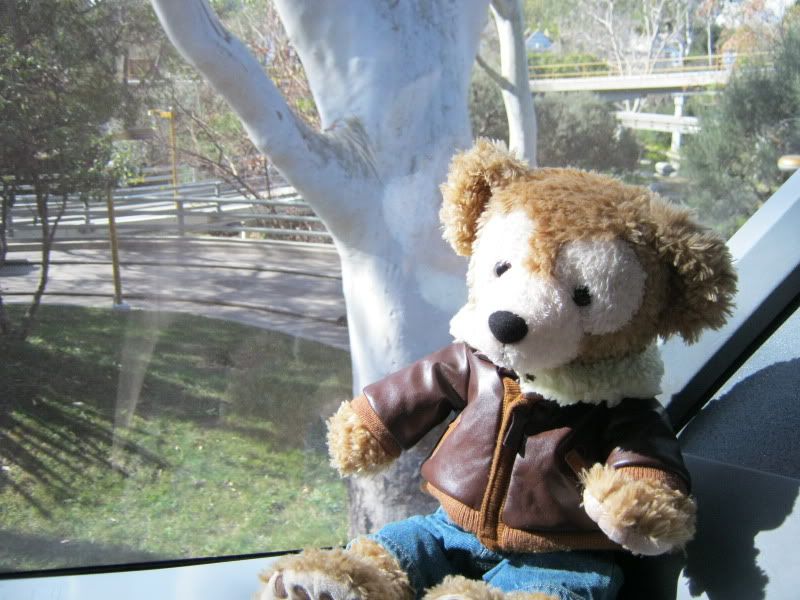 And over Autopia.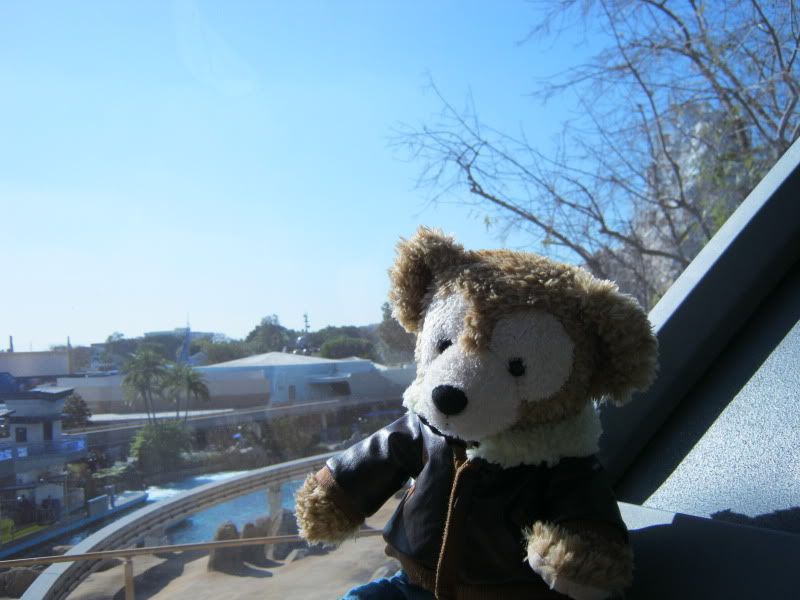 And there's Tomorrowland.

Part III coming soon. Disneyland and a visit with Duffy's cousin.