Re: Share your Duffy Photos
Time to share some Duffy photos:
So I had my Duffy try on his Build-A-Bear Mickey Mouse Club outfit.
Here it is.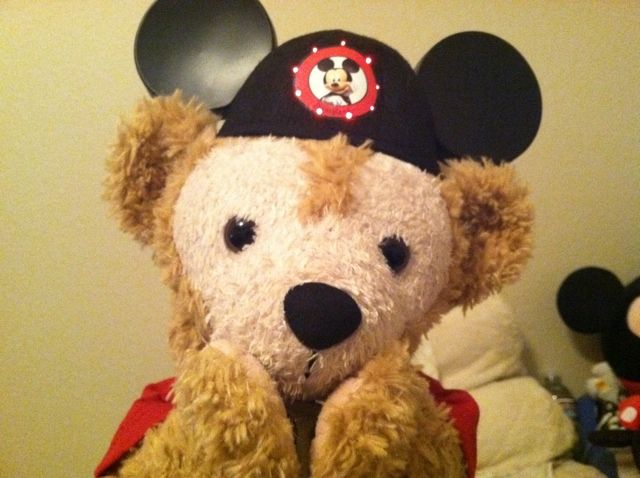 I always love that expression, placing his paws in his mouth and if he sees something it makes him happy.
Here he is all relaxed as a baby Mousekateer.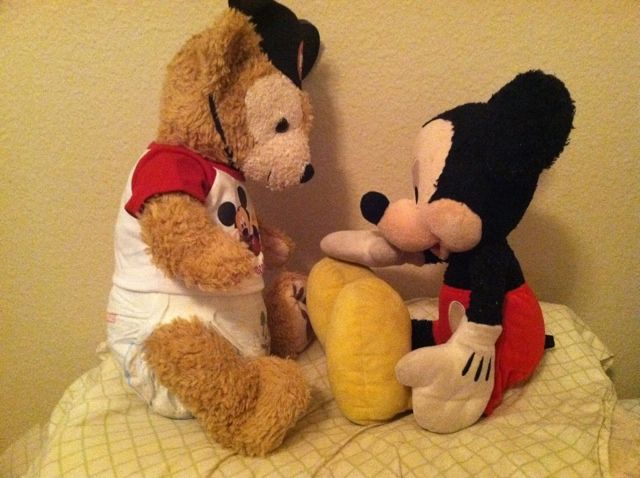 And Mickey loves it when he's dressed like that.