Okay, I still have 4 skins to stuff, my sister just received two more skins and another bear (the two skins she just got were supposed to be stuffed but Build-a-Bear just sent them skins instead), and here are the last ones that have come to life that I can post.
Now you know what I mean about my sister being a Build-A-Bear aficionado and me shopping in her house.
First of all, Stella Lou arrived! Her story is that she loves to dance and is an aspiring ballerina. With us being a music household, although not of classical or opera music, I figured she'd fit right in.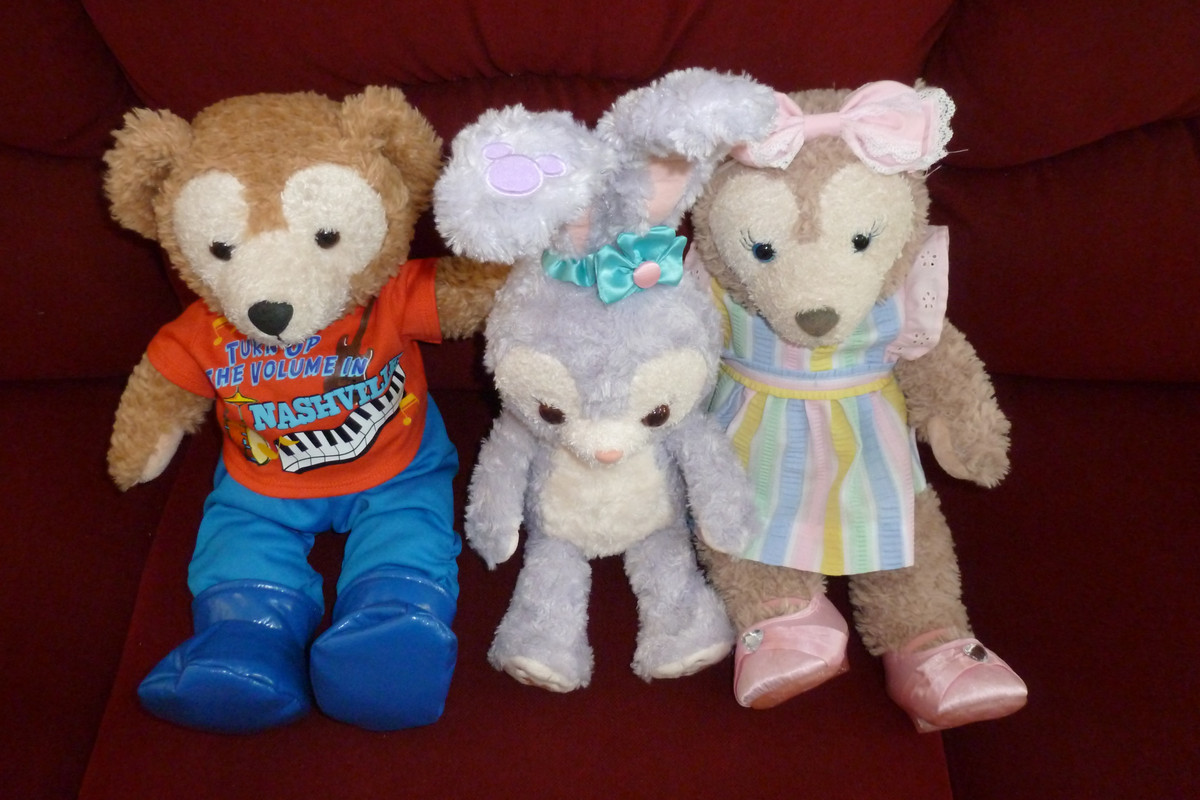 I also adopted a pirate named Matey, as in ahoy, Matey. Duffy was so excited he gave Matey his brand new (from a year and a half ago but he hasn't worn them yet) pirate pajamas so that Matey doesn't feel like he's just getting castoff hand me downs.
"Pajamas are standard attire around here," he advised Matey.
"Thanks bro!" Matey replied.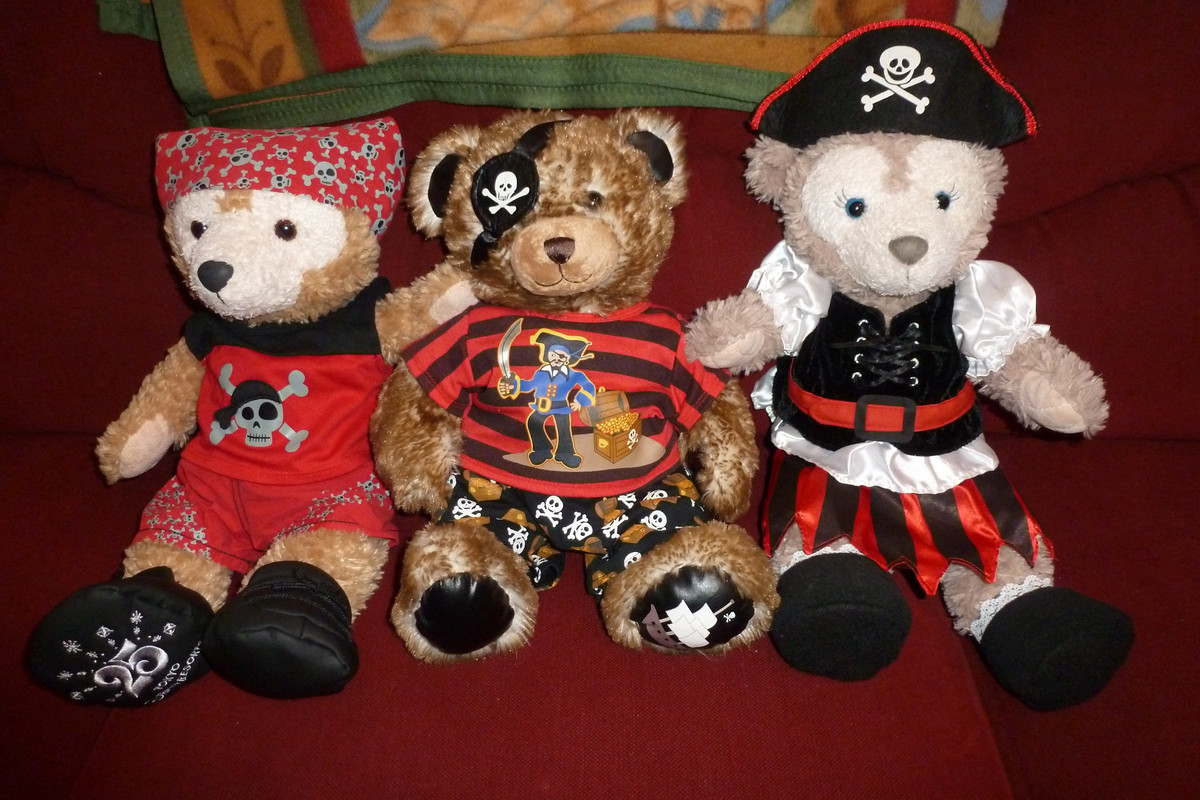 Then Matey informed all of us, "my previous tender cut my eye patch so I can move it over and see out of both eyes if I need to," and showed us.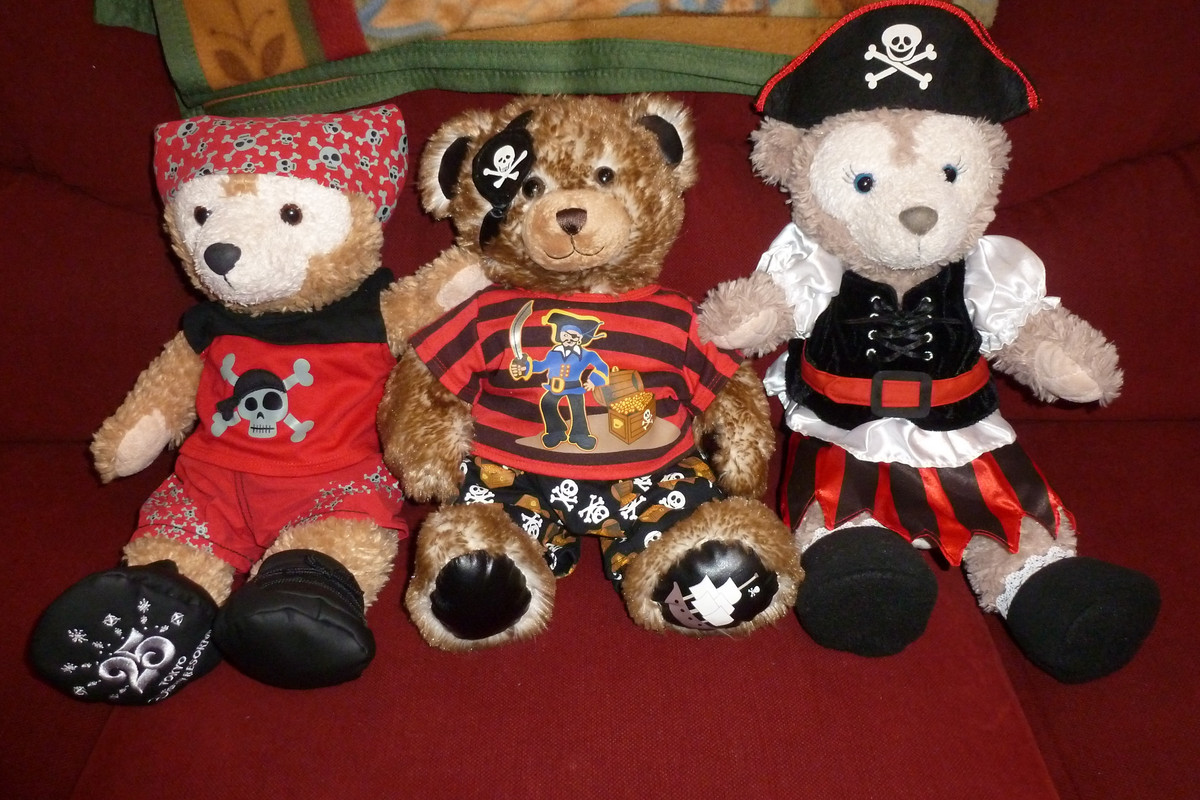 Okay, so my sister is bringing more bears and skins when she comes in September for a few days, but this is it for now.
JillT