I have my non-region specific DVD player in the guest bedroom upstairs and I want to watch "My Family", a British TV series on DVD that only plays on that since they have a different format (PAL instead of NTSC). I told Fluffernutter he has to move NOW.
He loves to sleep. He can sleep and sleep and SLEEP! He doesn't snore, though. Toby likes to sleep with him. Da bears have cuddled with him and Shellie May TRIED to read him a Dr. Seuss book but he fell asleep before the end and those are short books already so she gave up. "I guess he won't need a library card," she told me.
So Fluffernutter sort of scooted over. "Mmmph, there's room for you now," he said.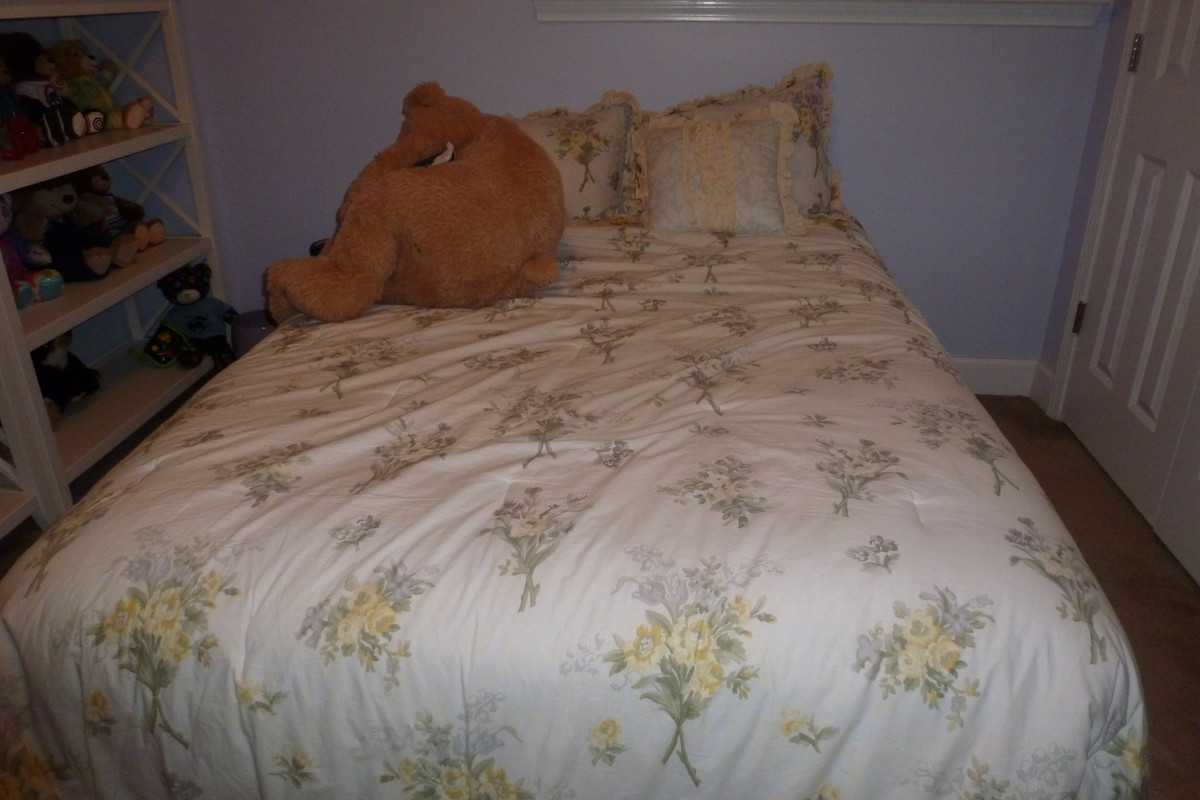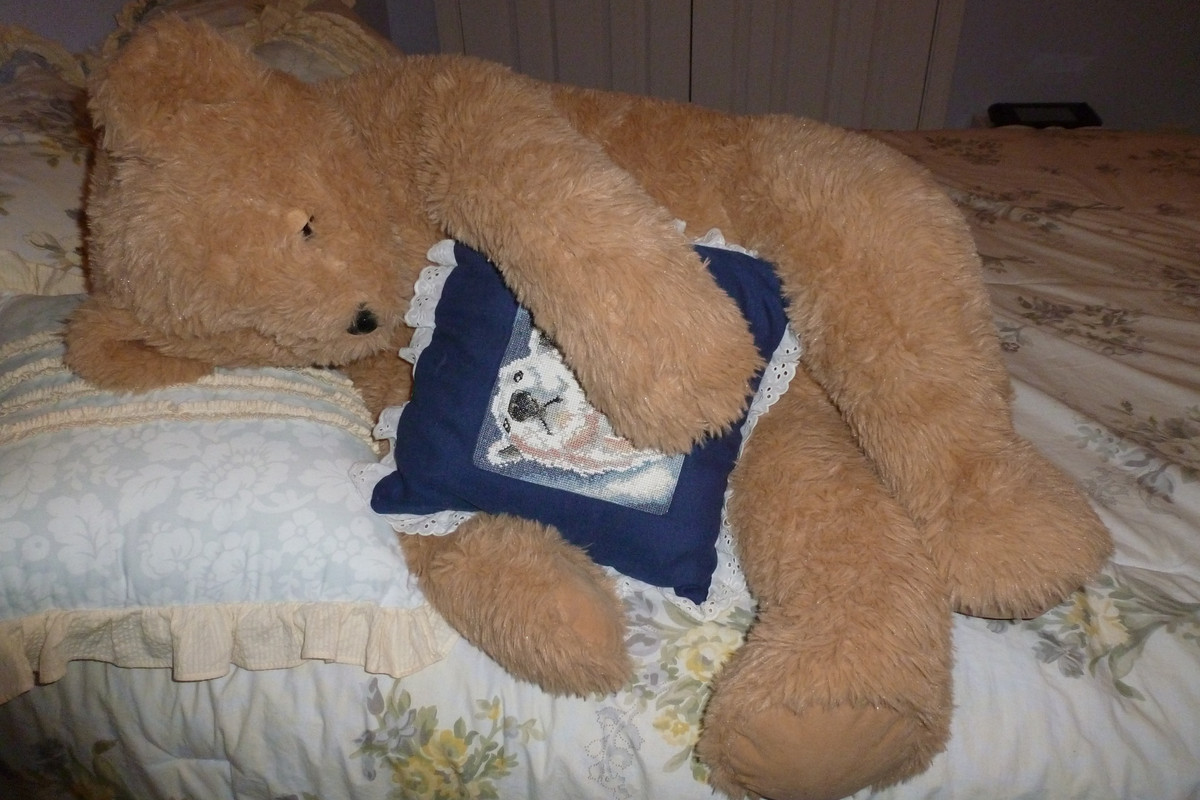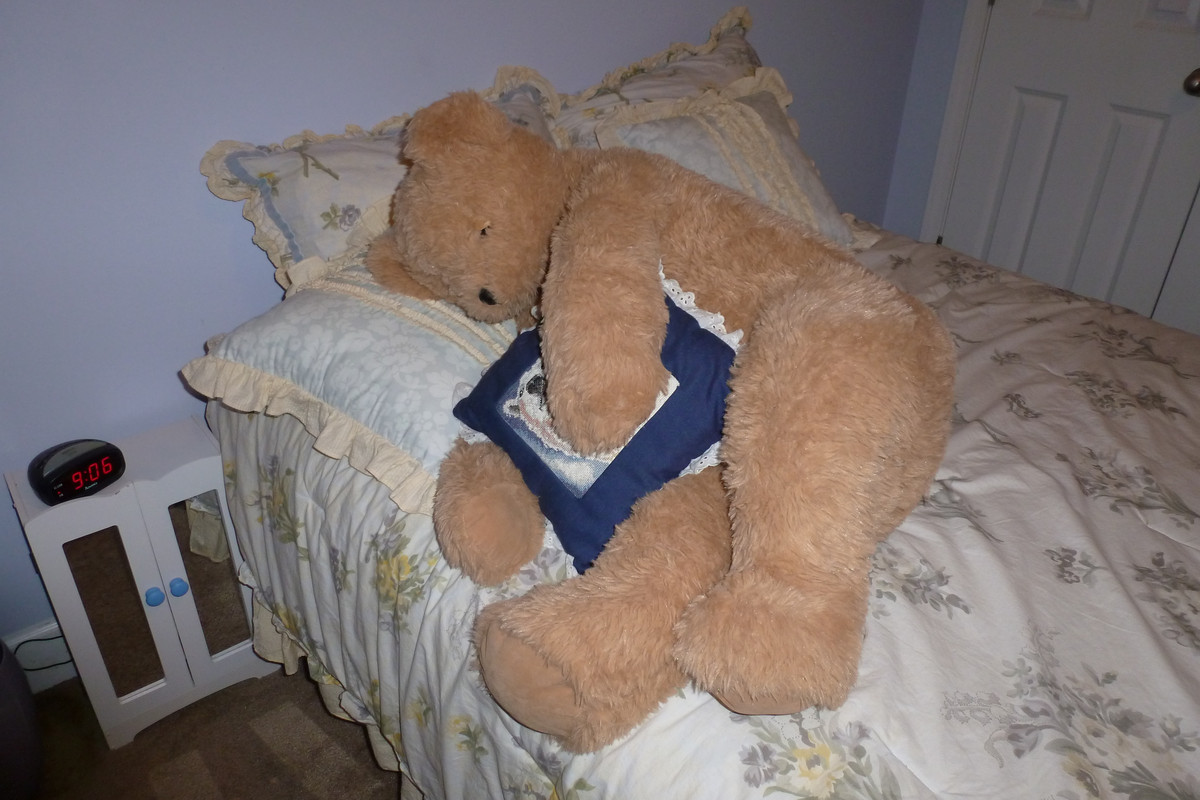 Um, no, I need to crawl UNDER the covers and it's only a double bed, so I would need more than that space.
Well, then I got distracted so I didn't watch the TV show that night and now Fluffernutter, who is also not parting with the pillow Dave sewed together (which is fine), thinks this is acceptable and fell right back asleep.
JillT