It's New Year's Day and Little D is ready to go to sleep.
He put on his pajamas, which was sort of a tight squeeze with his tail.
"Happy ROARRRRRing 20s," he said, being clever, only instead of the 1920s it's the 2020s.
We all laughed.
He tried to get the blanket down.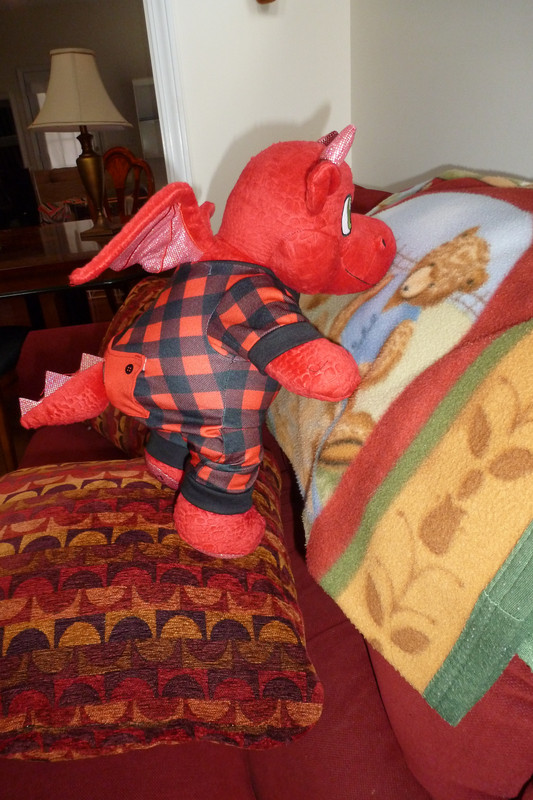 Simon came over and liked how his scarf matched the lumberjack plaid on Little D's pajamas. "I could use some sleep, too," he said.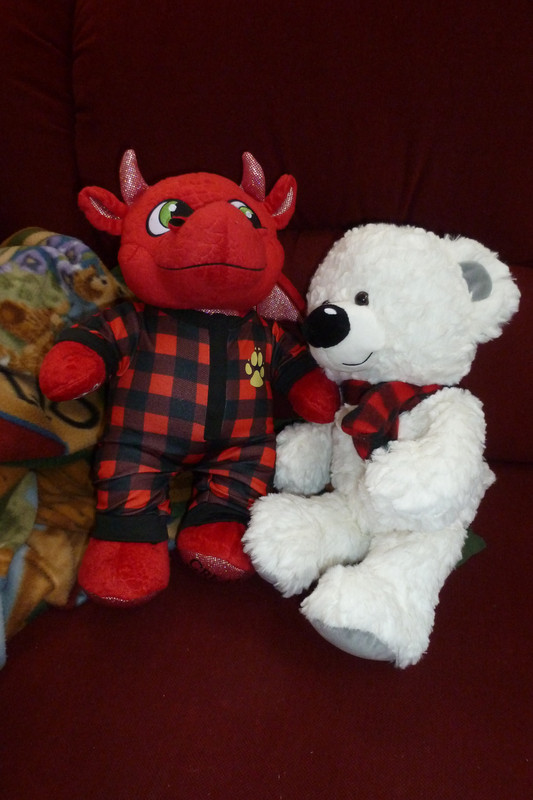 Little D had to be careful to not poke himself or the other bears with his tail so he laid on his side.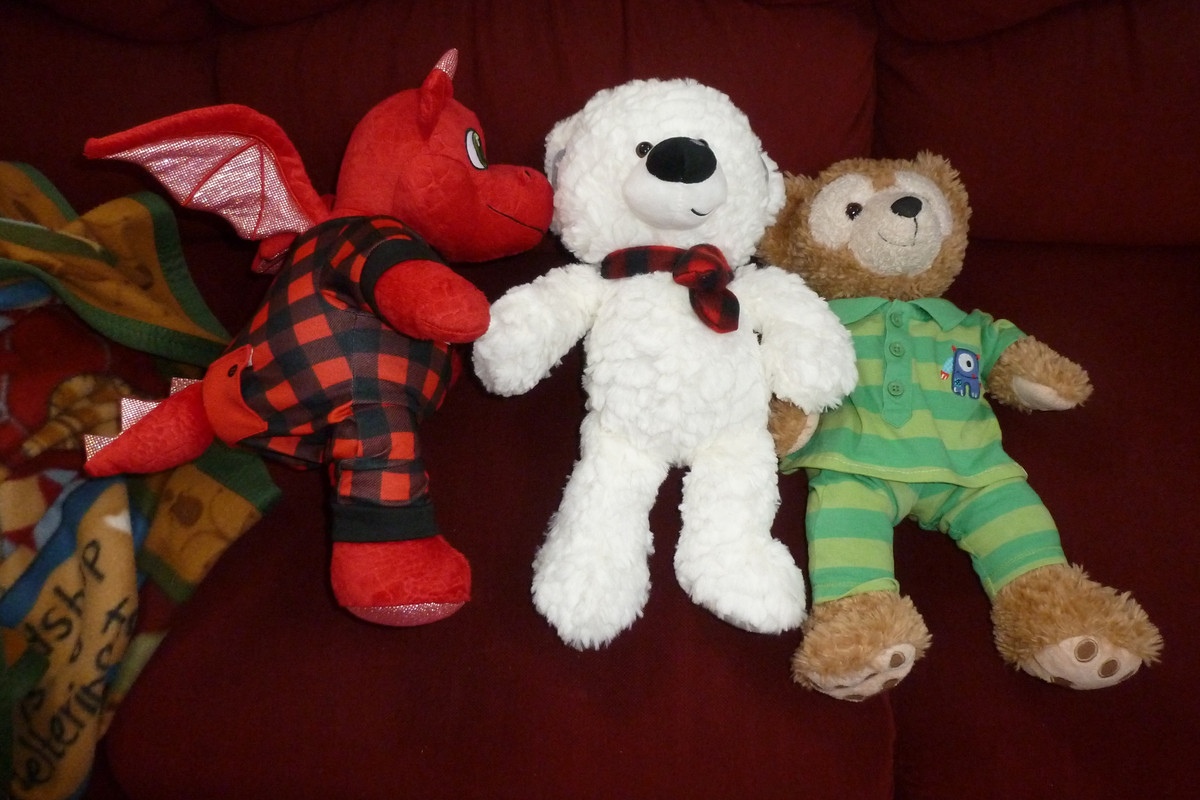 "I'm going to stay up a little longer and read," said Shellie May, "but I'd like some of the blanket when you tuck the stuffies in."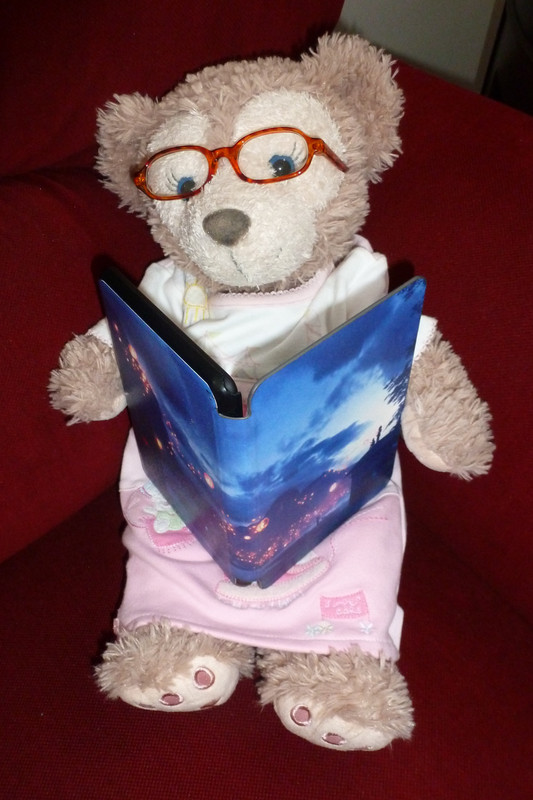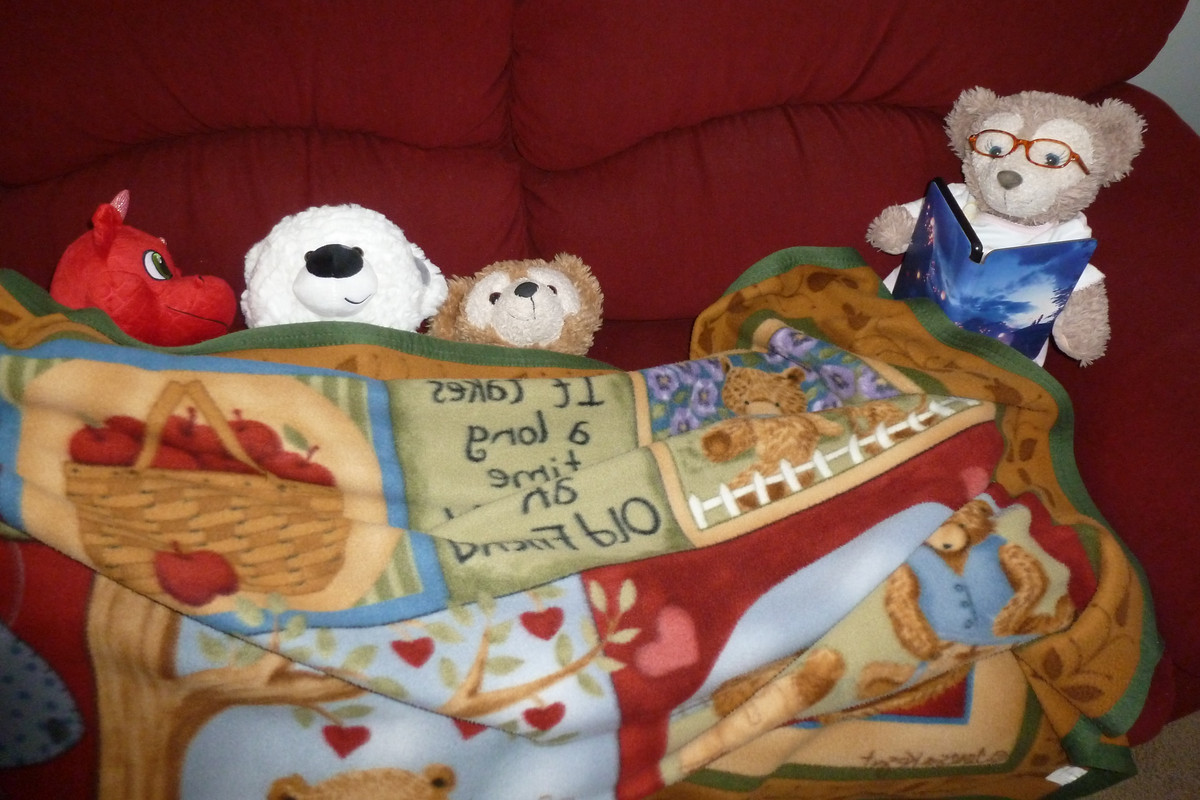 Happy new year everyone.
JillT