FINALLY got my first Duffy today--actually, my first Duffy
s
.:yea: LOL! They're like potato chips---you can't have just one! LOL! I went to get one today at DCA, and ended up with TWO! I couldn't decide between them & had been wanting one for some time; since I had a Birthday Fun Gift card with a lot still left on it, I had to get both. Plus I would have felt bad leaving the other one behind...lol! They are SOOO adorable, especially together!!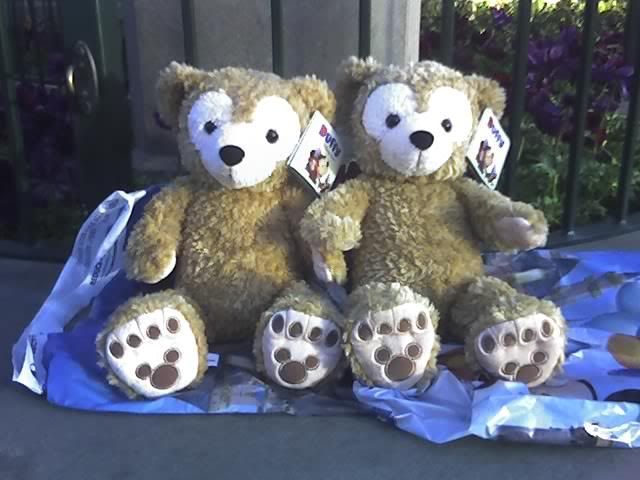 I even got a hug from Duffy out in front of the Treasures in Paradise store. We all rode on California Screamin', then went & watched them make tortillas & sourdough bread. I think they enjoyed it... :lol:
I thought it would be cool to have a thread where everyone talks about the first time they got
their
Duffy. So, maybe if anyone would like to share their first experience with Duffy, how & where they got him, and how they first heard about him, I guess this would be a good place to do it!
I :love: Duffy!!!