Hey guys! I recently went on a 12 day vacation and brought along Shellie May with me so I could have the pleasure of creating the first ever (that I know of) trip report!
My cousin's wedding was held in Pennsylvania and is the original cause for this trip. We then decided to make this occasion into a great family vacation. At first, the trip is pretty slow, but it will pick up in speed, I promise! Shellie May and the family had a great time with new friends!
We woke up for an early flight at 4:30 AM on the 29th and scuttled throughout the house to get all of our belongings together. I recently bought a big bag just for Shellie May so I could tote her along on my travels.
Here's Shellie downstairs by my suitcase, waiting for my grandpa to come drop us off at the airport. The picture isnt super fantabulous because, well, it was 4:00 in the morning!
We arrived in Philadelphia, PA a few hours later and quickly went to the Hertz station to pick up our rented car. Our next destination was my mom's best friend's house near the Amish country. We passed plenty of buggies filled with children in prayer caps and long dresses on our way there. Being a native Texan, the hills were enough to make me sick for days!
Here's mom and Miss May waiting for our luggage to arrive:
Shellie May was very excited that she got to sit all by herself on the bus ride to the Hertz station! It's pretty blurry because the bus ride there was bumpy.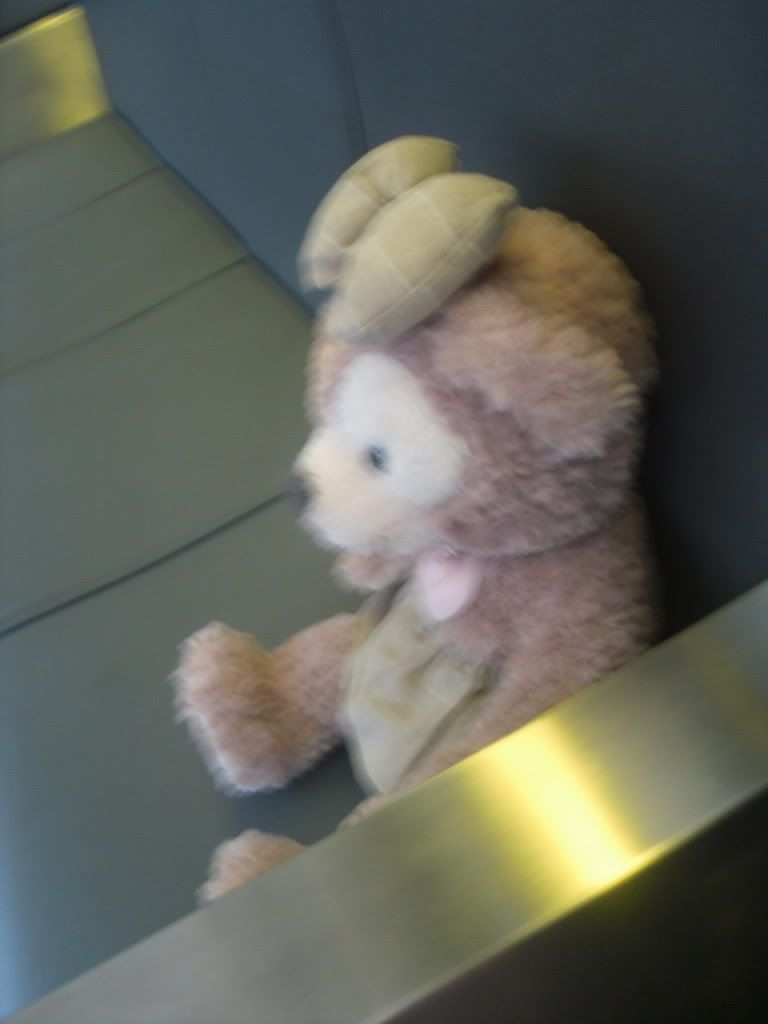 I promise the photos will be better quality later in the trip!
Shellie's all buckled up and ready to go! Our suitcases wouldn't fit in the trunk so we had to put the last suitcase between my sister and me in the back.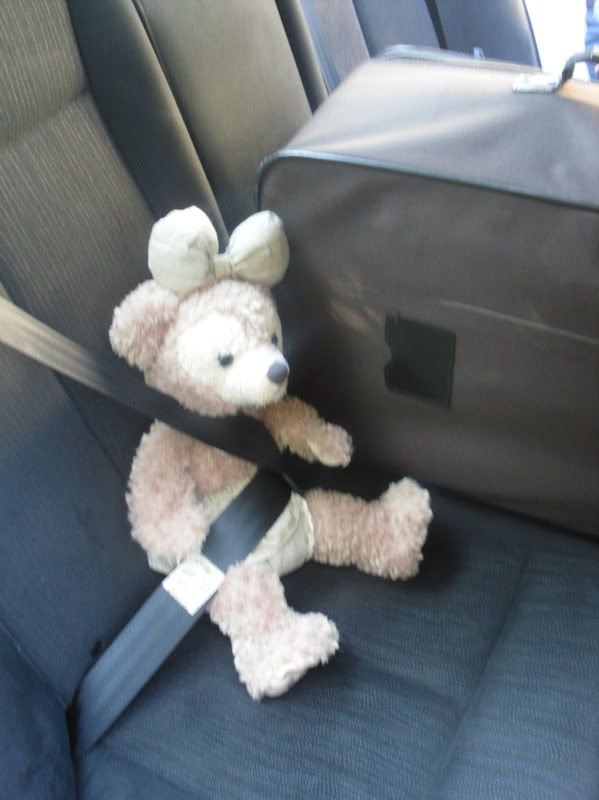 Shellie May is whisking through Amish country!
Sorry for the super big and unrotated photos - Micechat keeps telling me that I have an invalid url! BAHHHGHGHHGHGHGG.
This one was super slow, but prepare for tons of sun, sand, and boardwalk at the Jersey Shore!!